Weed NFT Saturday No.1, Hash kings, Gnomes, & Cryptobuds

New series I'm going to start today once a week ill pop in on my friends at Weedcash for a post devoted to cannabis & NFTs. Hash kings has had some updates those will be explored. Crypto Buds colection completion is past phase 1 ill explain that, & Gnocity threw me a weed curve ball yesterday so ill explain what the hell that means.
Gnocity
Been talking about this colection and blockchain game a good amount lately & for good reason its shocking the amount of money to be made from Gnomes / Gnocity.
This weed themed pack launched last night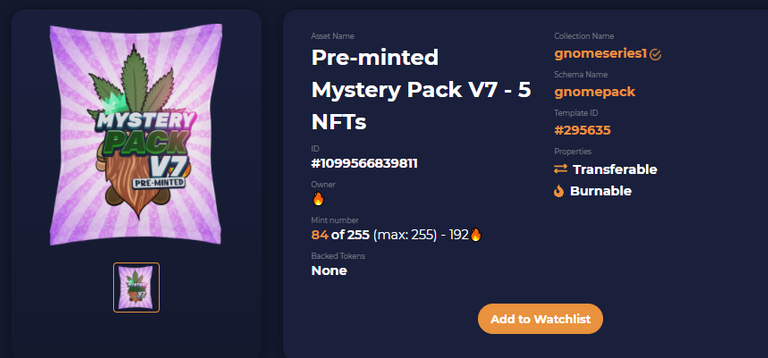 Launching on the in game market only, for the price of 3,000 GNOKEN (WAX alt). With only 255 issued I knew I had to get one regardless of what I paid due to the low production number.
Tried the in game market missed the sale had to buy off the secondary market for $28 in WAX instead.


Just sold this pack for $38 taking the fee into account I profited $6, could of held out just a proof of concept test.
Given this is a relatively new to me colection it profit potential is a hypothesis I have yet to test.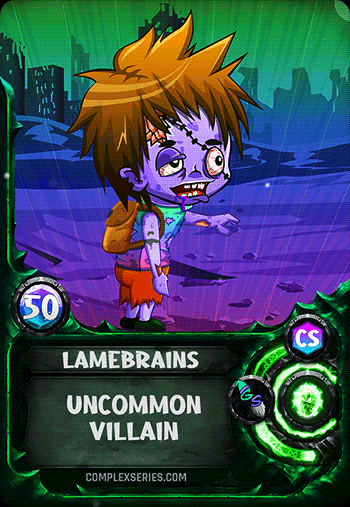 This in game market in Gnocity is quite the resource 2 packs went on sale last night Friday 10 pm in Michigan. Both sold for over $15 in GNOKEN & sold out in minutes.
Both packs have over doubled their price point the weed one was roughly $15 I sold mine for $38. This all happened in a 13 hour period.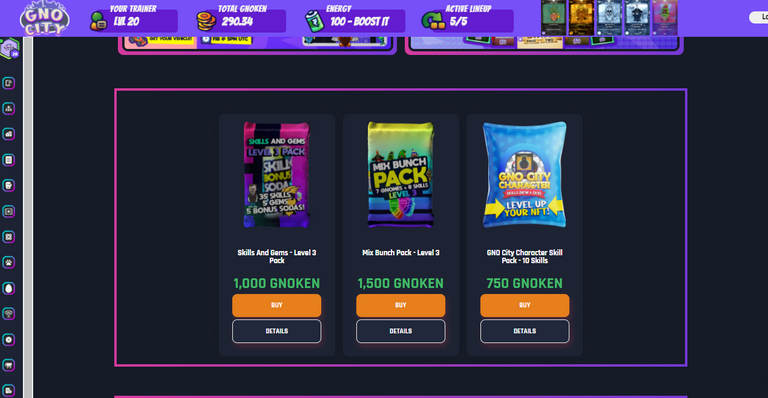 Though not selling them my gnomes are actually somewhat valuable as well meaning the packs are worth opening.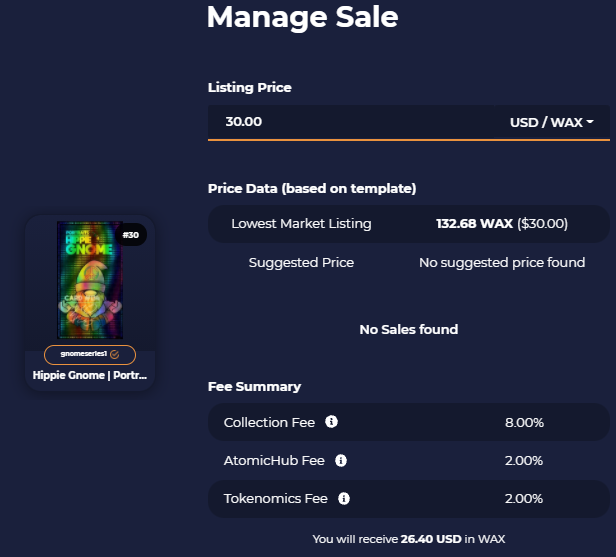 Like any colection I want a selection for both the airdrops and to make sure I get a handle on the collections value.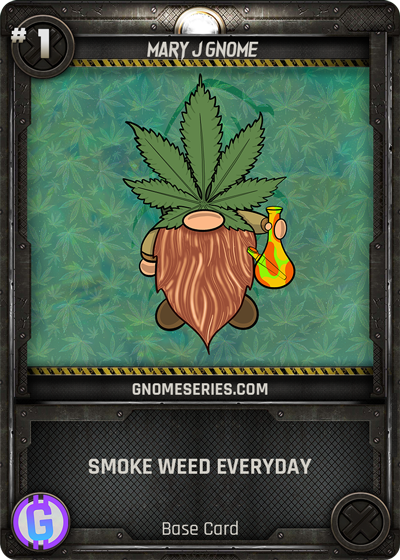 This little guy is becoming very popular lately but ill be throwing one into the airdrop.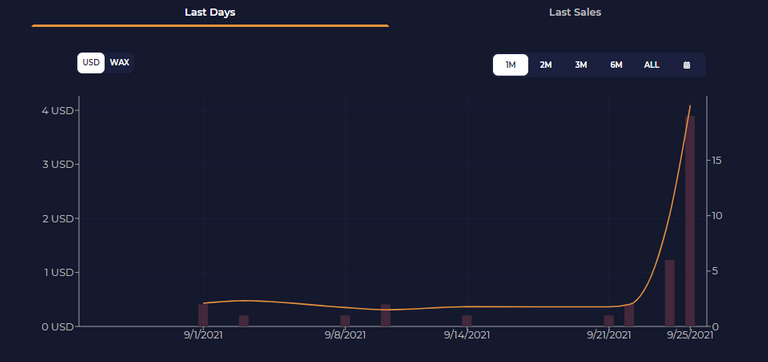 This is the Weed Gnome sale figures shown above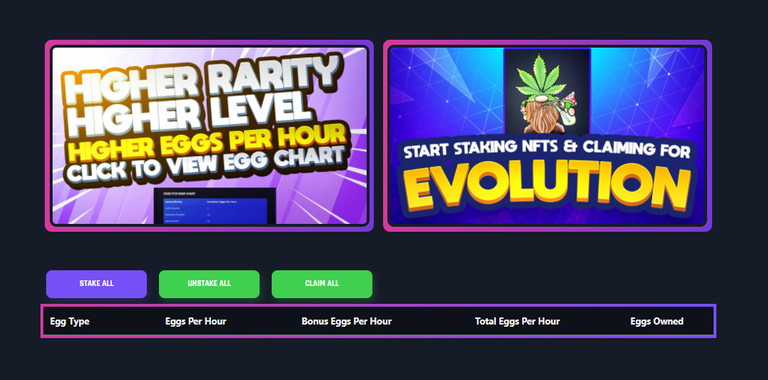 Just started look who it works on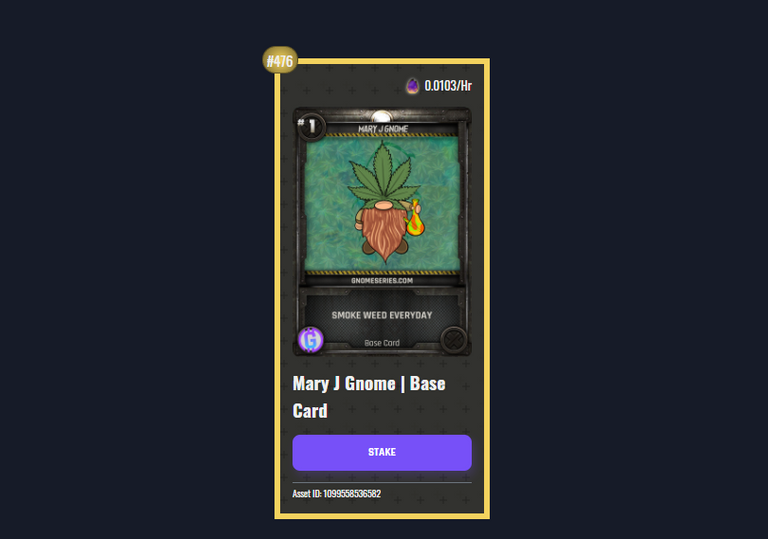 All the links
Game / market
https://www.gnocity.io/
WAX exchange (Get GNOKEN)
https://wax.alcor.exchange/swap?output=GNOKEN-gnokentokens&input=WAX-eosio.token
My guides
https://ecency.com/hive-150329/@chubb149/nft-news-ctpsb-wax-nfts
https://ecency.com/hive-150329/@chubb149/nfts-as-virls-funko-pop
Weed NFTs and gnomes what a world.
Completion use case Crypto buds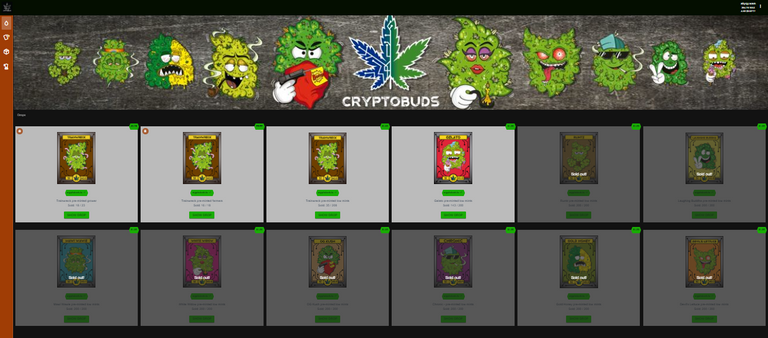 Been trying to get others to buy some of this colection as it has major profit potential. Now you see these all sold out My assumption was correct.
This was quite simple to see coming actually as cryptobudsio has a colection completion mechanism with special NFT distribution for owners.
Limited supply drops with one purchase per account per day, just logging in & buying them daily has been worth it.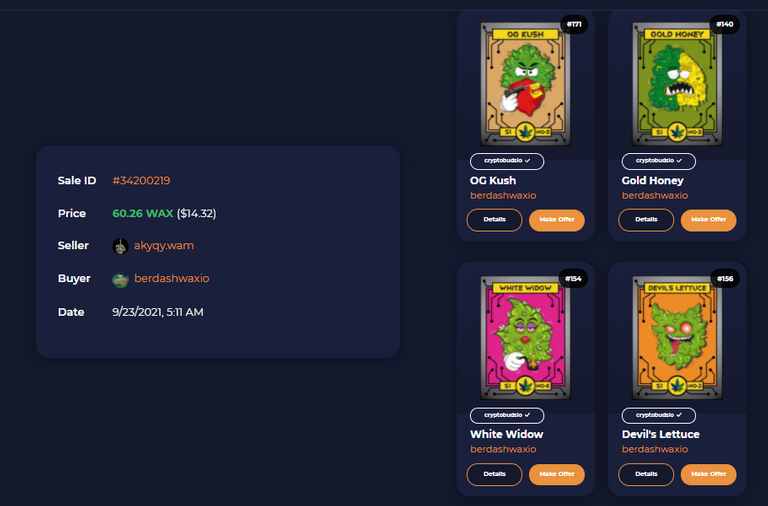 The colection use case is still on going so bigger & better rewards to come for ownership.
https://neftyblocks.com/c/cryptobudsio
Of course I will be throwing some of the sold out ones in the airdrop.
Hash kings
Having gone through some changes in regards to seed distribution I felt as though I should explain. Previously the MOTA staking handled seed distribution in hash kings.
Now according to their recent twitter announcement you get seeds when you harvest plants. That is just better in general as last I checked you get seeds from plants.
Not the MOTA fairy that produces cannabis seeds IRL, we all know the seeds come from weed Gnomes IRL.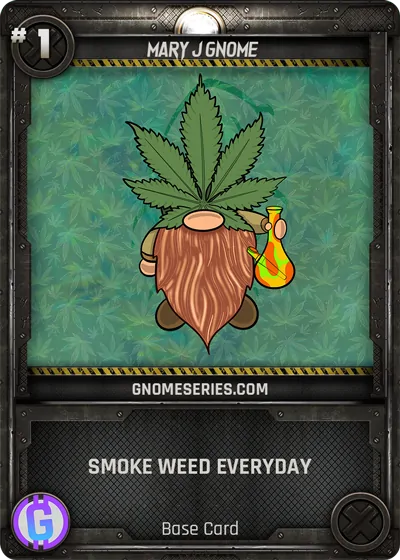 That's just a corny joke the gnomes have nothing to do with this.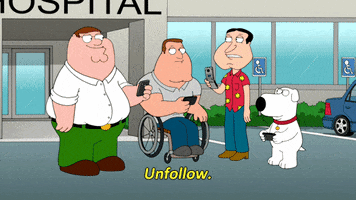 The Hash Kings game now distributes seed by growing & harvesting plants in game is the take away.
Remember we got the Raids game mechanic coming soon in hash kings so now is the time to get in to the game.
https://farm.hashkings.app/play
I will likely do a hash kings give away sometime in the near future or perhaps a NFT ownership competition. Linking my Palnet colection of NFTs to rewards on a certain date.
This is just a outlined idea but ill announce the details later as this plan takes shape.
Alien Ships
From weed to video games the two things my high school guidance counselor where not marketable skills ha shows them.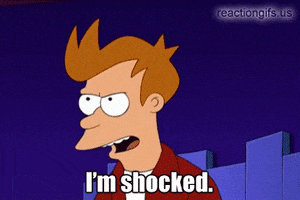 Odd how the collections that I dont ever think will make it to the promise land seem to be doing great. Alien ships is one such colection with its new game mechanics and distribution methods this is a WAX colection to get into.
Yesterday marked the first day I got Aline Ships NFTs via a Rover NFT distribution mechanism.
When I make judgement calls on a NFT collections value I look to check 3 Boxes. Scarcity ✔️, NFT Distribution for free or cheap ✔️, Utility value of the NFTs ✔️. Adding to this a game ✔️, with a burn blend use case✔️.
Now this colection Alien worlds like Gnomes or Splinterlands goes above and beyond what I expect.
With several new game features the game is now challenging and fun, different status affect drops in game. New game play types and NFTs, Brand new Rover NFT ownership (ship NFT distribution).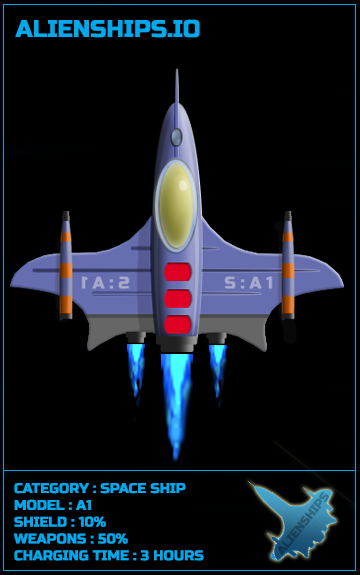 Players require a ship NFT (one will be in the airdrop) however they are only $1-$2 for a cheap one.
The NFT you own is used in a PVE game like space invaders or asteroids. Winning generates credits which can buy ships & other NFTs.
This is finally a colection I would call play to earn you should check it out links below.
https://alienships.io/
market
https://wax.atomichub.io/market?collection_name=alienshipsio
Nefty
https://neftyblocks.com/c/alienshipsio/blends
Ill give out a ship with the airdrop
Splinterlands
With the new news of the Chaos legion packs pre sale on October 18th & November 17th being the launch day.



Many are understandably Excited, some may be a little discouraged but there is hope. Though the new card packs cost 2x the amount the Untamed packs did & the cards have 1/2 the power, this is still good news for new players.
Many probably dont think so but ill explain further, The new Chaos legion packs though appearing nurfed offer you the ability
to get a high level summoner.
Once you increase your account power to gold rank this is what is the deciding factor your summoner level.
So right now their is more or less an upper limit preventing progression the lack of higher level cards. Rewards cards helped but we still lack summoners, Chaos legion packs seem like a likely place for summoners.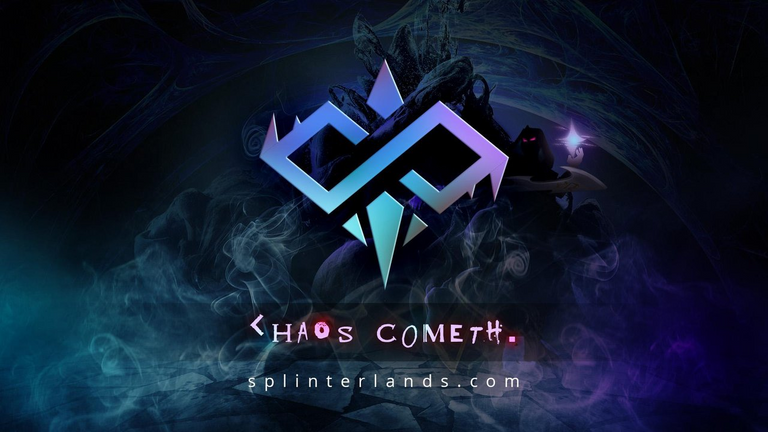 The presale vouchers are generated via SPS staking so those of us avoiding that thus far may have an issue with getting the presale to function.
Details on all this can be found here
https://peakd.com/splinterlands/@splinterlands/chaos-legion-set-and-presale-info
My NFT line Planet White listing
No idea on rules regarding NFTs on here on HIVE, for instance can I as an NFT producer do a NFT ownership based crypto distribution?
Reading the TOS I did not find anything expressly prohibiting a NFT colection With a white listing of an NFT owners account causing a Crypto distribution.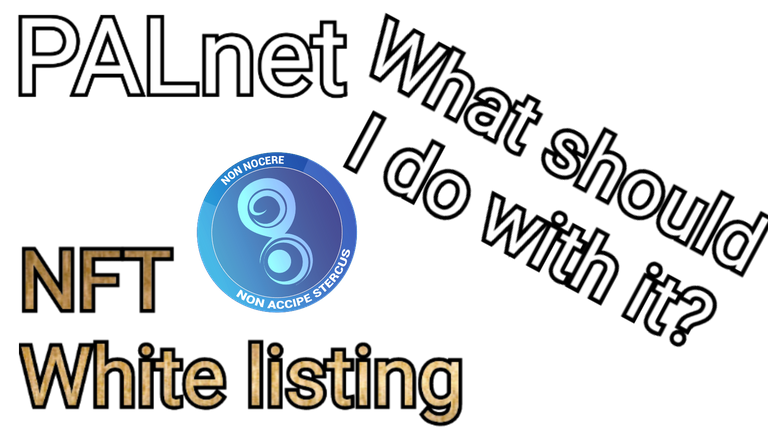 My thought is something like the collections seen on WAX with ownership of certain NFTs at a certain time causing crypto to be generated or NFT prizes to be sent to your wallet.
This is usually accomplished via a Bot mechanism set up to do this automatically, My concern is I want this to be done on Hive involving multiple forms of crypto & NFTs as a pay out.
Currently I'm strictly making small collectables but I would love to do more then has been accomplished by a HIVE NFT colection previously.
Hives first multi airdrop NFT, like for instance like a weed one paying out WEED, LOTUS, PAL, BUDS, & hash kings NFTs.
All at the same designated time and interval showing up in the owners wallet.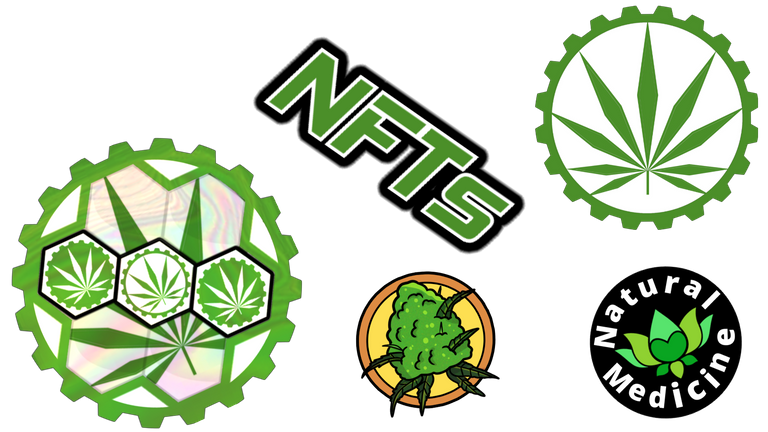 My problem for that is both the practical application of a distribution mechanism, as well as the Terms and conditions each of those assets would have to poses.
Would love to hear thoughts on this or NFT cannabis related vIRLs here on HIVE down in the comments.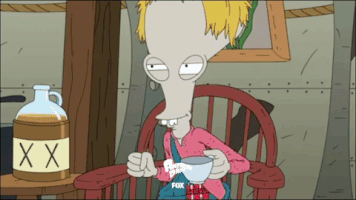 For now just normal cronic card NFTs can be bought here
https://www.palnet.io/nfts/market
What I'm smoking
For those that are new this is a section devoted to highlighting what pot I happen to be smoking as I Write this post. Sort of a way to make sure anyone on weed cash can get a shot at the airdrops.
Also serving as a weekly reminder I'm high when I wrote any of my Hive write ups. Including when I write at my day job but I dont drive so its fine if I'm high as hell there to.
Some of my buddies indoor gold leaf I think it went a little to long, here's a close up.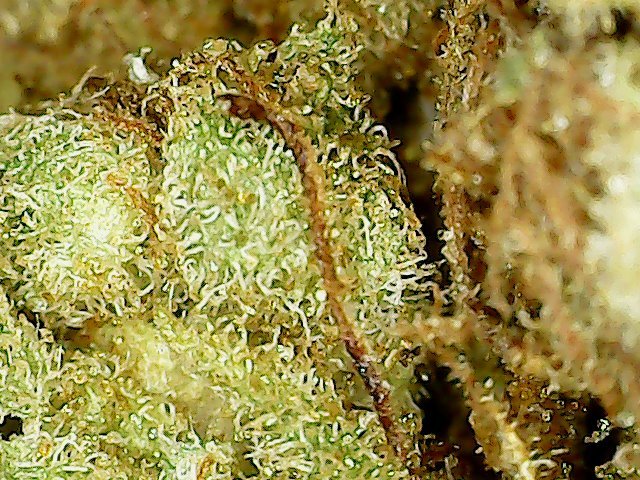 Cant beat free though & it gets you lit just has a slightly off taste, told them to start using my trich scope that wont happen.
I may do like a bubble bag has tutorial or something here soon as its nearing harvest season here in Michigan. Was thinking edibles NFT recipe cards or something classy like that.
Air drop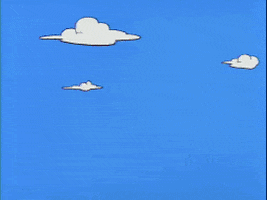 The following link is for a 6 WAX NFT airdrop, It requires a WAX wallet but you can just sign in with social media to set up a cloud wallet. No gas fees simply just be the first to click the link the NFTs are yours. After the link is claimed once it becomes inactive.
https://wax.atomichub.io/trading/link/363893?key=5JgMwRdCYsh3ehC1ZcynxoLzrkXEeTu1ZiZZuPtrWNVDeHX76Dx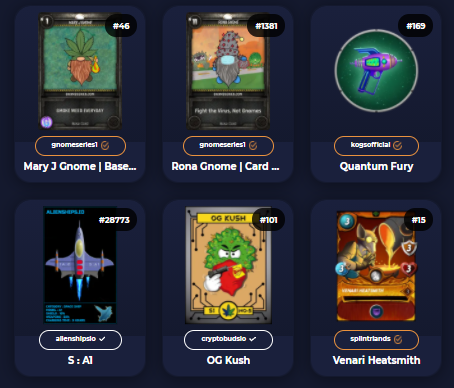 This is about $11 in NFTs if you sell them, or every one of them can be used either in a colection completion or game.
Please let others know you claimed the airdrop in the comments it helps.
Triger a Tip bot get a NFT
Given the rise of popularity of my NFT airdrops & Since there are a few forms of Hive crypto which you can trigger a bot to distribute via a command.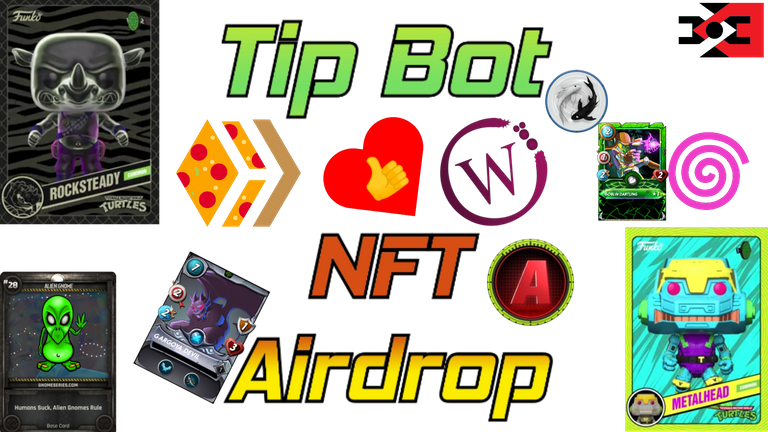 Why not do a secondary airdrop for those that want to participate simply trigger one of the (Tip bot HIVE alts) In the comments followed by your WAX wallet address.
Once I'm aware you have done so I will send a verified NFT for every coin triggered.



BERR is currently out of order but the rest should work fine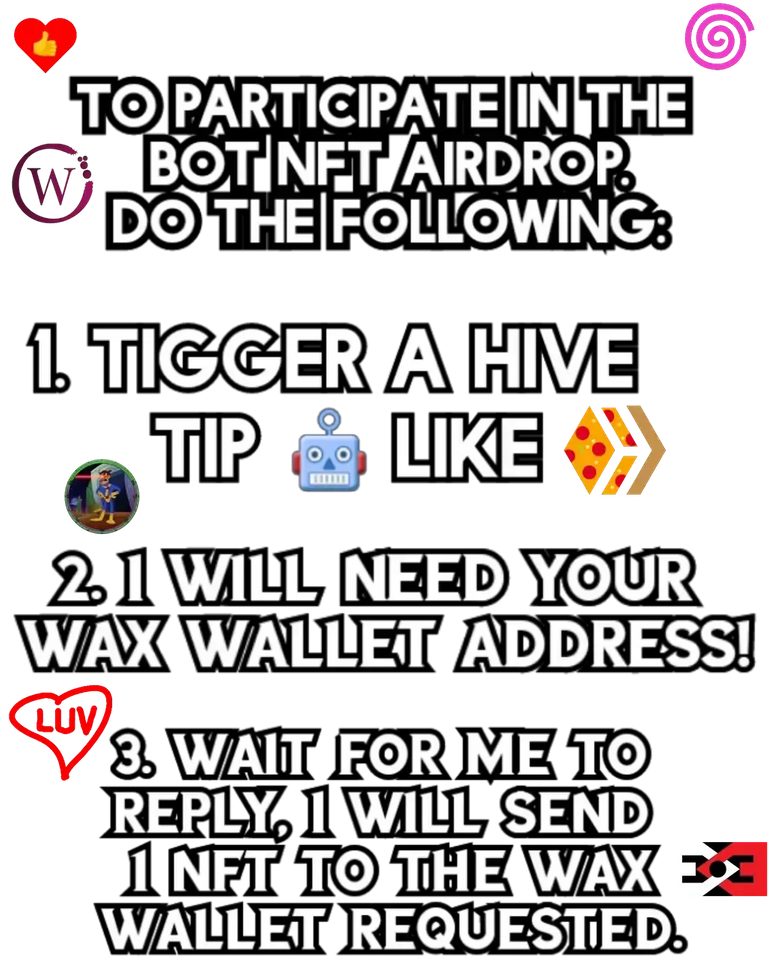 It may take a while but I will respond once the NFT(s) are sent to verify I have done so.
Links
Perhaps your interested in purchasing any of my NFTs from my ever expanding collection you may do so here.
My stock constantly rotates so it changes daily
https://wax.atomichub.io/explorer/account/akyqy.wam
Free WAX game play to earn
https://prospectors.io?waxref=akyqy.wam
https://rplanet.io/
https://collect.social/referral?r=akyqy.wam
BSC ALT tipping Social media platform
https://www.torum.com/signup?referral_code=chubb149



https://www.risingstargame.com/?referrer=chubb149
https://www.cryptobrewmaster.io/game/invite?ref=3d5efa435682425384e9aeb6236ab07e&code=AlphaBonus
https://splinterlands.com/?ref=chubb149
https://www.hashkings.app/login
https://www.dcrops.com/?ref=chubb149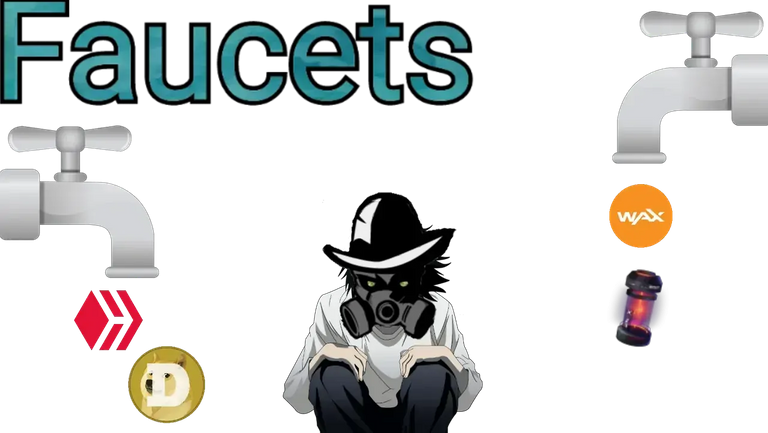 Hive direct payout
https://giftgiver.site/faucet
WAX alt direct pay out has GNOKEN
https://caittoken.io/account/faucet/
WAX & HIVE indirect pay out also SHIB
https://coinfaucet.net/?ref=4e6a49344d54673d
Play to earn BTC ETH DOGE
https://rollercoin.com/?r=k3801qv5
DOGE + ZEC
https://pipeflare.io/r/2nh2
---
---