Weed budder Recipe / cannabis NFTs & blockchain Games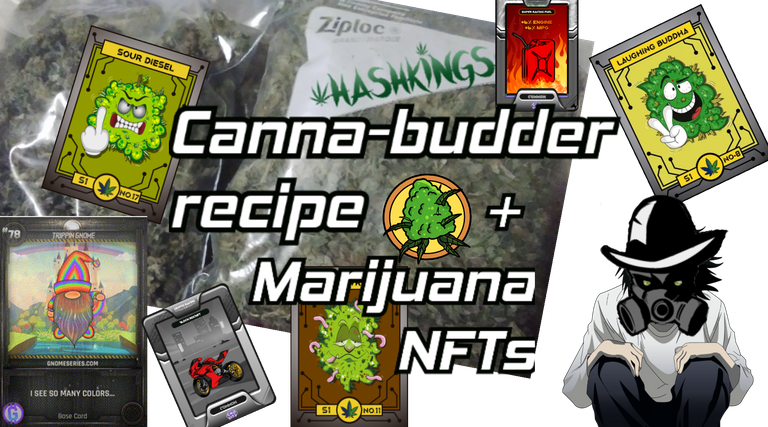 The NFT craze & Splinterlands SPS airdrop has Hive in a strange place right now, While many new loyal users onboard they tend to gravitate towards play to earn. That's awesome Hives Games deserve attention but so to do the Blogs or (tribes) of HIVE.

My weekly Weedcash post is a good example of what power these blogs (tribes) have. You can literally be paid to smoke weed play video games then trying your best to document it. I'm proof of it, more of a respectable stoner.
You can use Hive to create a journalist portfolio to show companies & get either referral marketing or products to test.



11 months ago nearly a year now I got WAX Liquidizer to send me Wax Liquidizer merch to test & review due to my Weedcash posts.



Above is a post where I used the WAX liquidizer & CBD WAX provided by PhytoExtractium. Both companies allow me to represent their brand + gave me merch to test & review 100% free.


https://www.waxliquidizer.com/


https://www.phytoextractum.com/
So kind of how an artists portfolio shows examples of past work Weedcash & Hive posts I have used as examples of my journalism / influencer portfolio when approaching companies.
A few emails & most weed based companies are thrilled you reached out as advertising can be almost impossible for them.



Just a humble pot head with no pictures to speak of in terms of cannabis that are ok for public use. I got you above is just one post of over 20 posts containing free stock images provided by yours personally of marijuana.
https://weedcash.network/hive-118554/@chubb149/stash-of-cannabis-stock-images-e9639be38831b
Over 100 images total making me the largest supplier of Free to use weed images on the HIVE blockchain.
All my weedcash posts can be found here including the public images of THC hash & bud.
My weed cash posts thumb through them link below for the Public image posts which are labeled.
https://weedcash.network/@chubb149/posts
Or here are a few posts for the Public images
https://weedcash.network/hive-118554/@chubb149/stock-photos-of-cannabis-19
https://weedcash.network/hive-118554/@chubb149/cannabis-stock-images-18-train
Now on to more successful weed cash publishers whom devote themselves to this facet of HIVE more then I.



https://ecency.com/hive-195708/@jonyoudyer/my-journey-to-success-starting-from-seed
Success story after success story HIVE has helped create for its loyal users put in the effort & the rewards are great.



https://ecency.com/hive-195708/@skylinebuds/root-with-just-water
Stop in on some other users posts there are so many talented growers & chefs here on weedcash. Most are happy to respond to any comment I find very few that dont.



https://ecency.com/hive-195708/@derangedvisions/red-poison-is-looking-awesome
I do free NFT give aways on every post and cant compete with weed cash posts, Stoners be killing it on HIVE.



https://ecency.com/hive-195708/@choosefreedom/greenhouse-update-six-weeks
So give everyone a visit a follow check out their grows & their dros, see that HIVE is fundamentally social we can forget that from time to time.
All of the money you can earn I find is nothing when compared to the pool of resources HIVE users represent. Each one bringing something else to the table HIVE is strong when we work together.



https://ecency.com/hive-195708/@davedickeyyall/gheicamw
With YouTube going PG 13 Weed content creators find it tough to monetize, In my opinion 3speak & weedcash together are better then YouTube.
Ant censorship pro weed & the HIVE front end that started my whole portfolio. 1 year later I went from running out of gas going to work to around $15,000 in assets most of which I owe to NFTs which where made possible by posting to weedcash.
Games
Stoners are everywhere on HIVE im sure many dont partake but a sizable % like or dont mind weed content.



Actually has like a Weedcash adjacent Splinterlands Guild that hasn't kicked me out for incomitance god bless em. My Splinterlands colection is shit compared with most of my guild.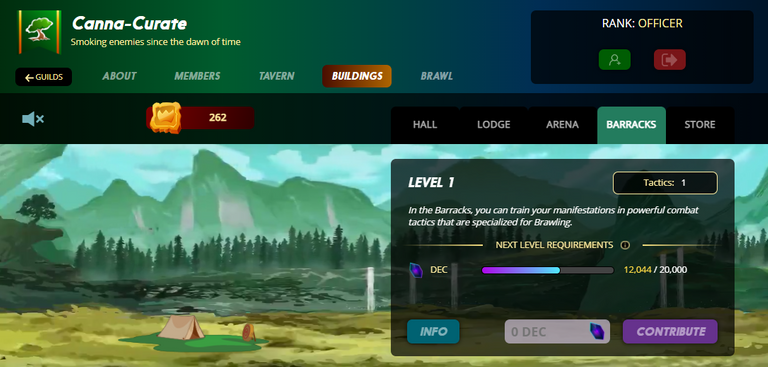 That being said I try to donate as much as I possibly can & Dont try to loose obviously just cant help it some times.



Compared to my clan leaders this is chump change talk about smoking weed & playing games for a living, a good living at that.
My portfolio all together has around $13,000 in just NFTs is a splash in the bucket compared to their Game portfolio alone.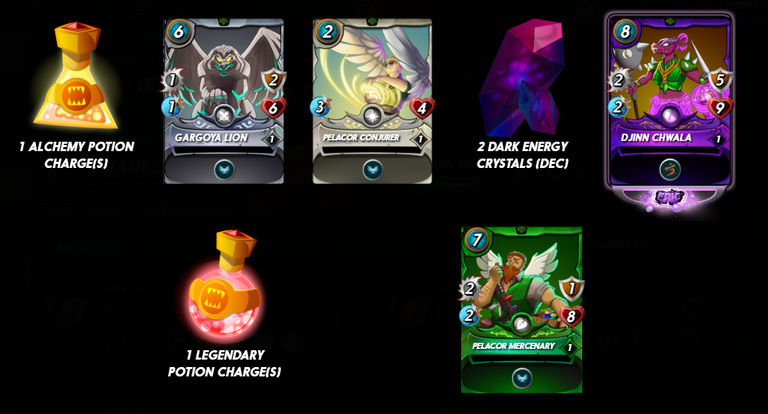 How do you get all these NFTs & crypto, Interact / play then earn. Stick with it its really that easy.
Though I cant help but bring up Splinterlands and the canna curate guild on Splinterlands. There are many more games with Stoner tie ins that are play to earn on HIVE.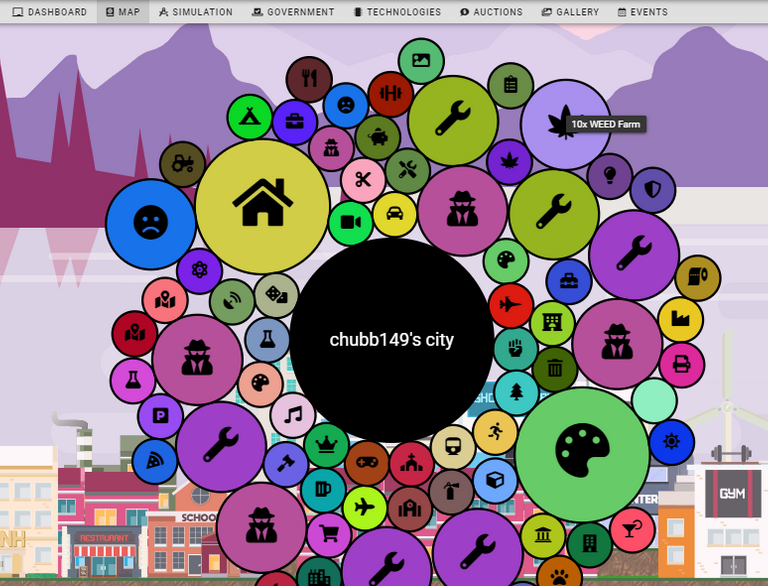 Get weed farms or dispensaries in Dcity, you want to get technical you could generate enough WEED from your WEED farms to buy hemp flower from the Weedcash store. So you could eventually smoke your Dcity WEED IRL.
https://dcity.io/info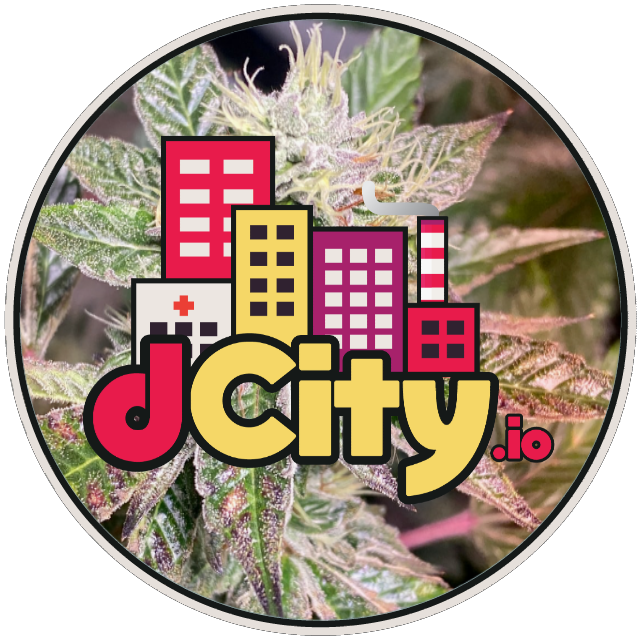 Hash Kings I hope you know is about cannabis, Get into this Blockchain game now thank me later. NFTs available for Hashkings game here
https://nftm.art/buy/hkfarm
The game
https://www.hashkings.app/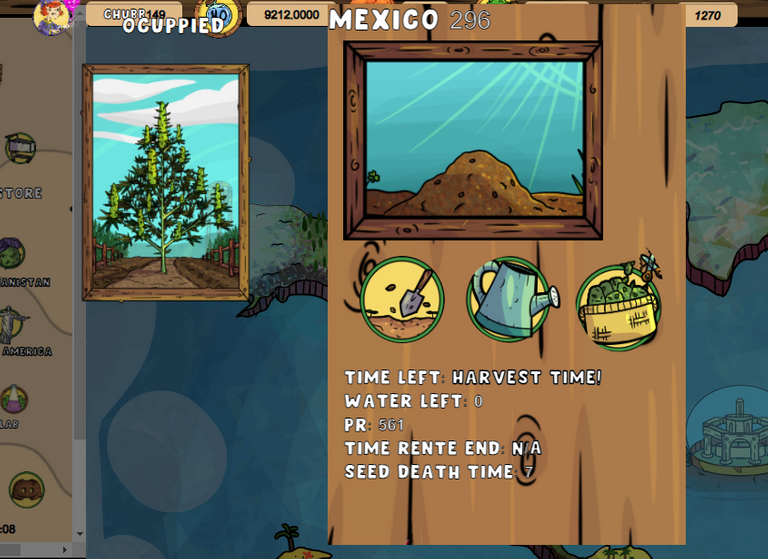 New seeds / Raids game play feature not to mention partnerships & Bridge + a Rental system. Hash Kings is just getting started.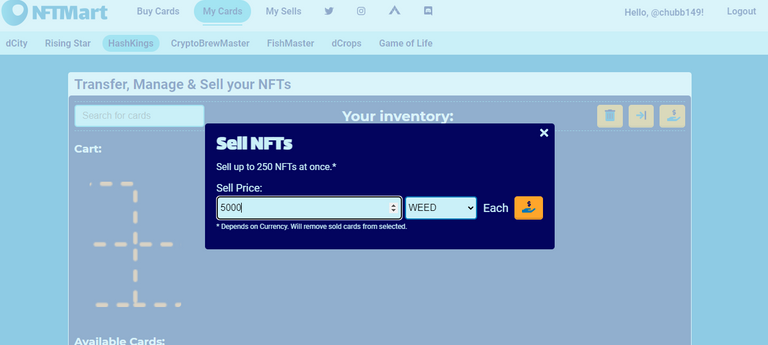 Weed cash users here's a first ever Snoops Dream Seed on the NFT mart Market, My Snoops Dream seed. I was thinking 5000 WEED but lets do 1,500 There is a good price 1,500 WEED gets a Snoops Dream seed.
Or WEED burning a hole in your Hive Engine wallet, you could get quite a few different Hash Kings NFTs ill be listing for WEED on NFTmart.
https://nftm.art/buy/hkfarm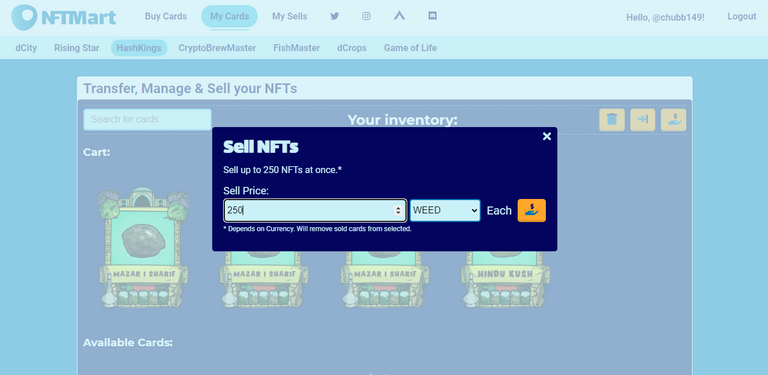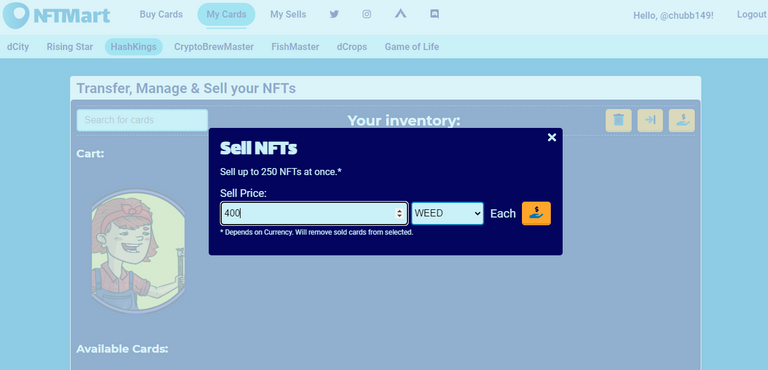 Talking Joints, Farmers, Seeds, Plots Going on sale for WEED got to get me that Weedcash Cypto. Thanks to HIVE I'm free to do crazy shit like this whenever, like mix up an NFT market selling for a lesser used crypto.



Well I'm a fan of WEED & of Weedcash I dont want to see WEED fall from favor, we have our tried & true group of regulars but very few new faces.
So the WEED Hash Kings NFT sales are a way for me to help
Play to Earn & NFTs are my specialty & they happen to be fairly popular at the moment, selling NFTs of NFTmart for WEED is a way I can utilize my NFT Knowledge / NFT Portfolio to help promote weedcash.
https://nftm.art/buy/hkfarm
Hash Kings has its last $200 Prize contest going on right now Make a video tutorial of the Hash Kings Game Details follow.
https://peakd.com/hashkings/@hashkings/hashkings-contest-2-dollar200-in-prizes
Didn't see the last one until it was to late, I write tutorial segments to Hash Kings right & left but I tend to not focus strictly on them.
https://nftm.art/buy/hkfarm
Perfect example the NFT Market NFTMart allowing you to buy & sell NFTs for WEED, MOTA, BUDS, HIVE, Starbits, & many others.



So like I have done you can do as well buy or sell HIVE NFTs on


Splinterlands & a few others are not carried here but you have Hash Kings, Dcrops, Dcity, Rising Star, Crypto Brew Masters,
& fishing something / Game of life.
Those first five games on the list are the only other real games on HIVE other then Splinterlands.
So knowing where to buy & sell NFTs from these collections is important knowledge like that I'm selling the Snoops Dream Seed NFT shown Below for 1,500 WEED.
https://nftm.art/buy/hkfarm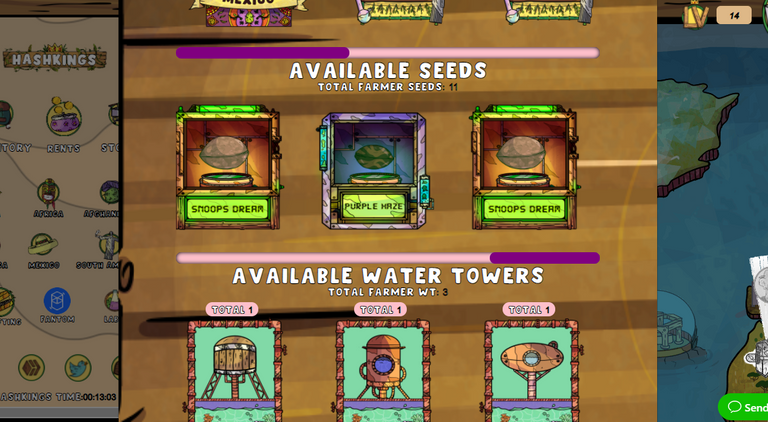 These seeds are live they work everywhere & I'm so happy to be one of the first to get my hands on these brand new NFTs.
https://www.hashkings.app/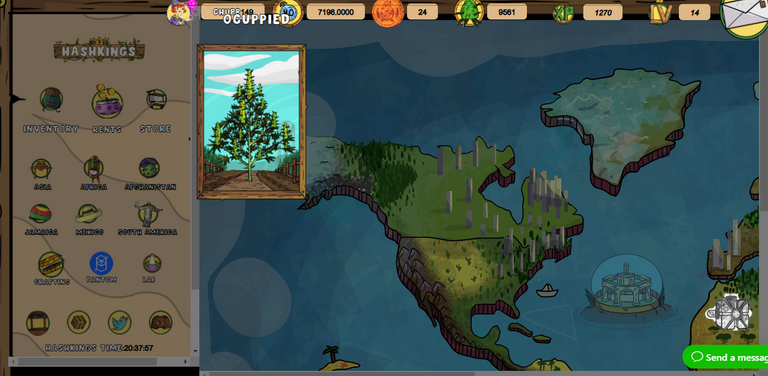 New seeds like Snoops Dream produce less then your average seed when grown think of the new seeds like auto flower only taking a day & you can plant them anywhere.


How do you score one of these awesome new NFTs, either pay for my seed selling at 1,500 WEED on Nefty Mart.
https://nftm.art/buy/hkfarm
Or take your chances burning BUDs in the Special seeds MOTA pool in your hashkings in game menu.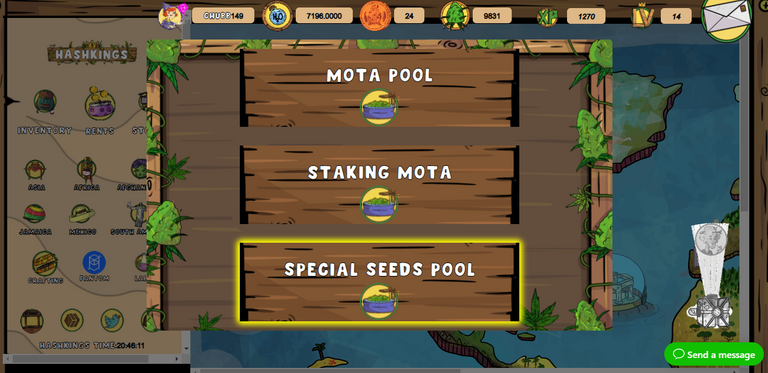 I burn quite a bit of BUDs & Bud IRL so the 1,500 WEED may actually be a deal as I haven't gotten that many.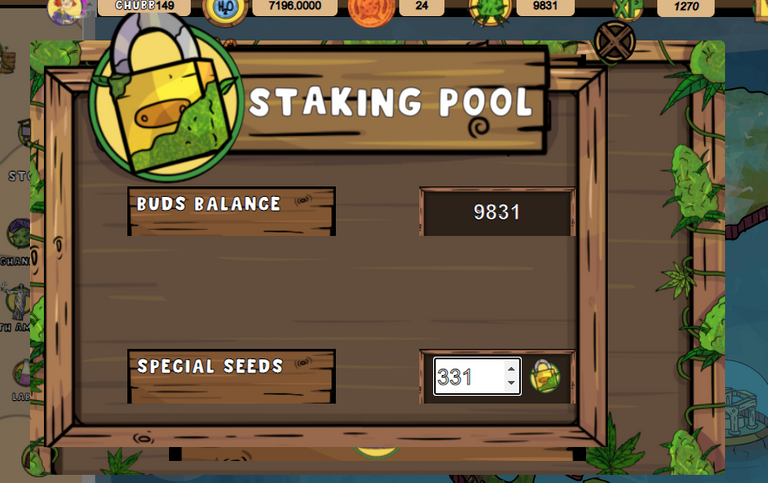 Burn em if you got em
Rising star has a few Nods to cannabis like accepting BUDs for Packs FYI good sign for Hash Kings. I also found a stoner card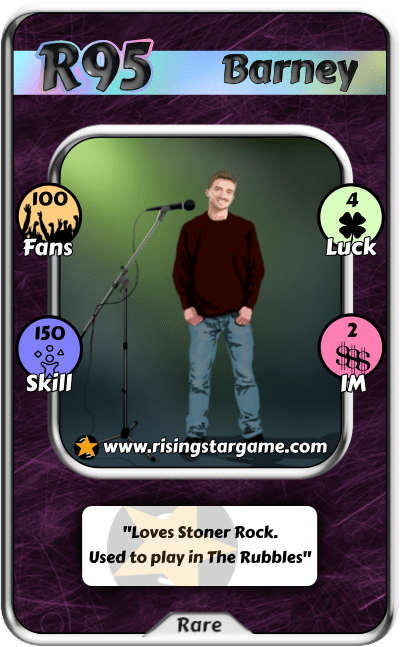 Store
My stoned ass almost forgot the store Connected to Weedcash & accepts your hard earned WEED.
https://weedcash.store/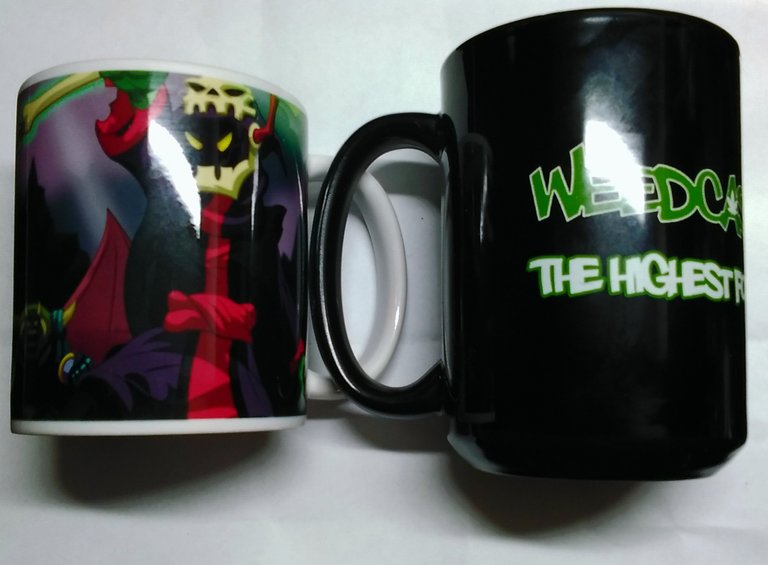 1 of the few Hive services I managed to get merch from thus far use those cups daily Bought that with WEED I earned posting on Weedcash and competing in challenges. Of course the proceeds from Splinterlands bought that Splinterlands cup. Good way to represent your blockchain merch.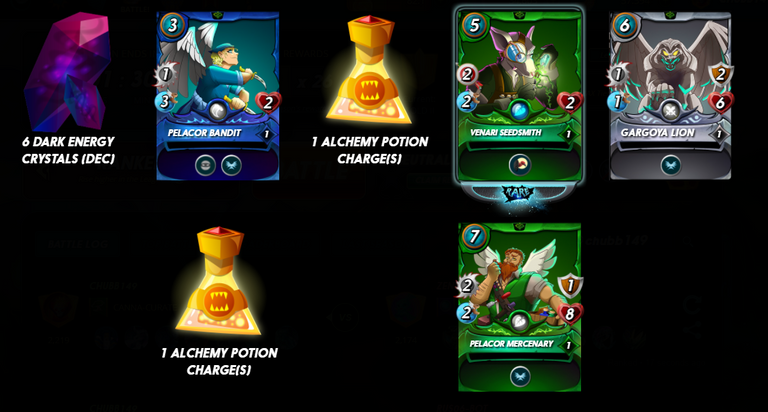 Lets Race some Gnomes
Last NFT factoid but this one and Hashkings are totally worth it & Weed NFT Collections / P2E Games so it applies.
So Gnome city now has 4 gameplay functions including PvP & now Racing.
Basically you get & soup up an NFT Car to race in Gnocity Which levels up your Gnomes & car. With the promise of a pvp GNOKEN Game type for races soon. For now a fully lvl up gnome earns more Gnoken & eats less cheaper while earning more.
Readers Might Recognize the name Nefty Blocks I do much of my purchases through them for the $NEFTY mining.



This $NEFTY can be traded on alcor or put into so many NFTs like Gnomes & Gnocity racers.
Enough NFT B.S Ill just drop the pack link(s)
https://wax.atomichub.io/drops/81429+83780
https://neftyblocks.com/c/cryptoracecl/drops/52666
And Do an unboxing of each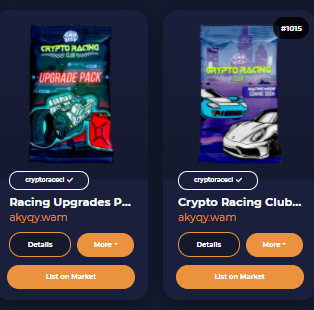 You get the idea ill do a committed write up about this & Nefty Blocks as both have to much new added for todays post.



Il hook the lucky reader up with a Car and Gnome Everything you will need to play a little Gnocity.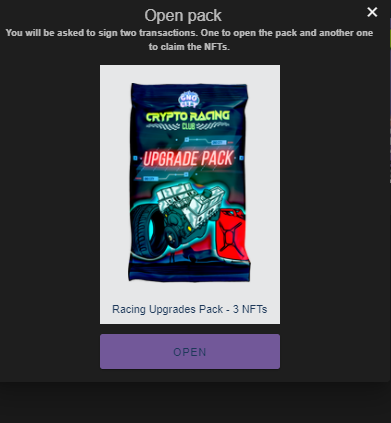 This pack the $10 Boost pack I'm most excited about as I have never gotten one before. FYI with $NEFTY mining rewards this was $3 not $10 Got to love crypto cash back on $NEFTY mining.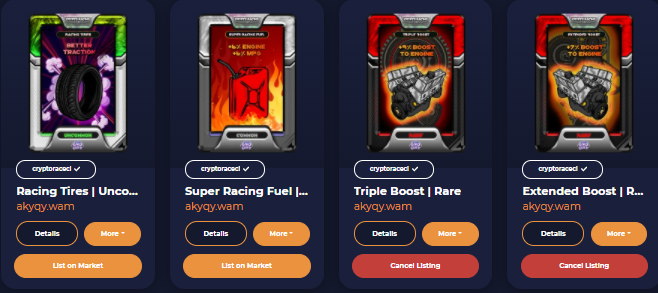 Even low ball estimate I can sell these for $25 2.5x the pack price $10 nearly 10x what I paid $3 thanks to $NEFTY Mining.
Not bad I'm happy with it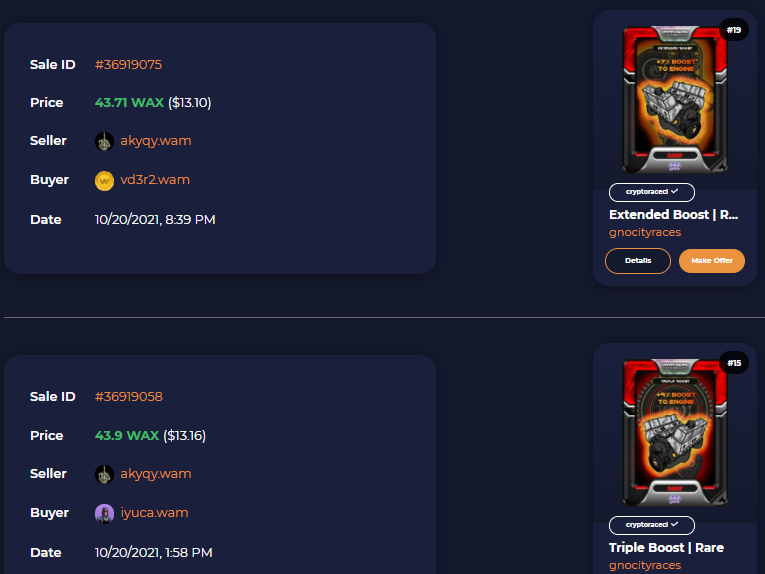 Been Blacked out off edibles so this post was done over a few days lets leave it at that. After I got that pack for $10 I sold 3 NFTs from it for $32 total.
With that $20 revenue I buy 2 Halloween Packs of Gnomes, For whatever reason someone was selling them 1/2 price.



Not going to look a gift horse in the mouth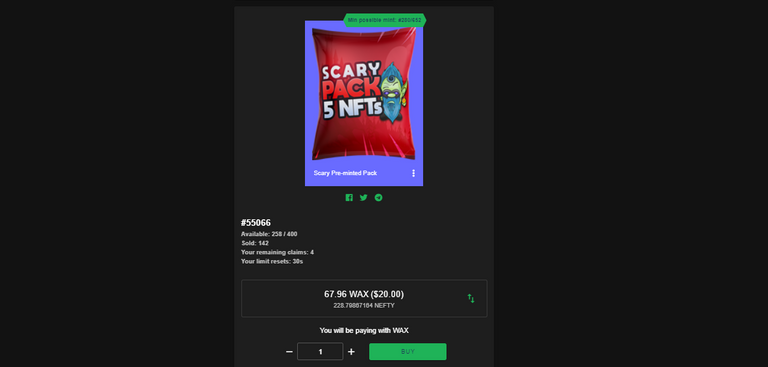 So I buy 3 of those limited edition packs on the secondary market 1/2 price. I open 2 Keep one Here's what I got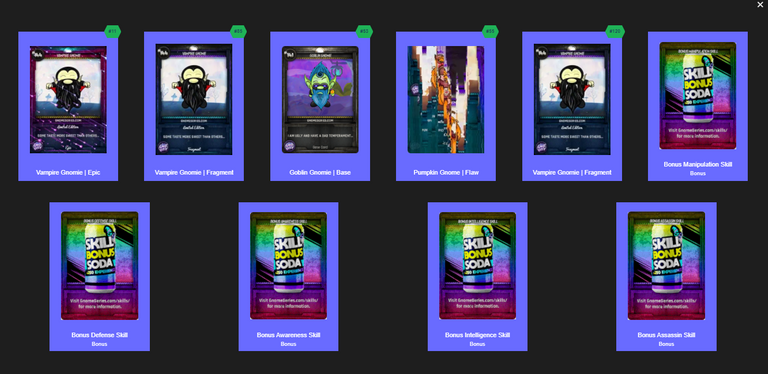 First one kind of a loss the second one however whoa buddy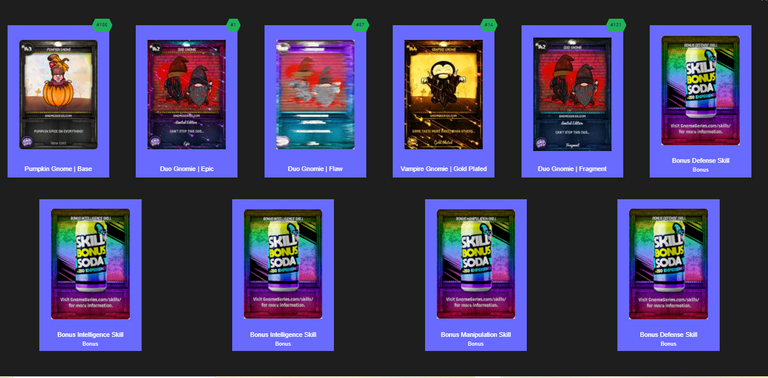 That 2nd one in is a Epic 1st edition NFT, Meaning that it was the first minted. I dont know why the market pays more for these but it does.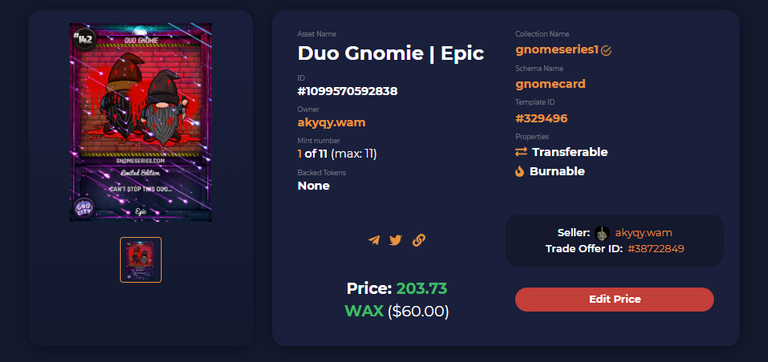 Give it a day or two if anything that price is low



These sell for $0.17 this one sold for $20 because its a 1st edition.
Got to love Stoner NFT collections doing big sales like this!!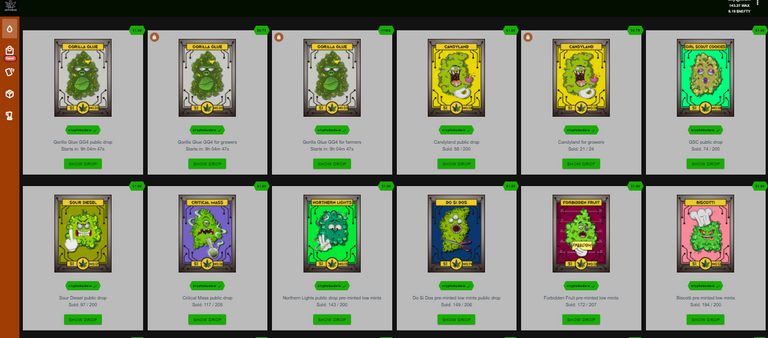 Now these Nefty Blocks Collections like Gnomes & CryptoBuds Have their own NFT P2P markets. So when you buy or sell your favorite WAX Cannabis NFTs through Nefty Blocks, you begin to mine $NEFTY for that week.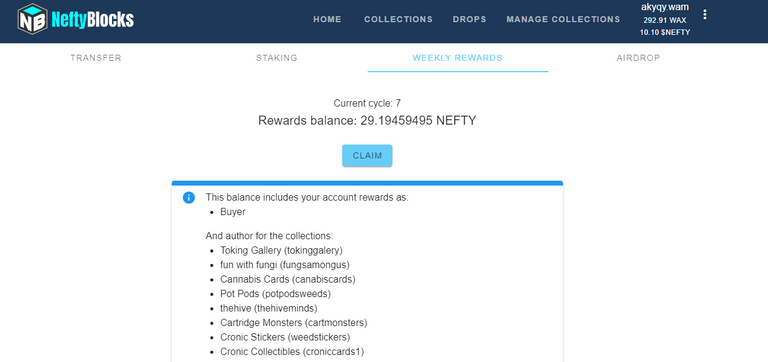 Wednesdays you can claim the mined $NEFTY in your WAX wallet.
Its smart NFT shopping tricks like this that give me the ability to airdrop these NFTs.
Weed Budder
Just when you think I'm all nerd no stoner lets make some strong ass weed budder.
Now my tolerance given its harvest time is absurd typically you use like 7 grams of flower to 1 stick of butter.
1oz of flower to a pound or 4 sticks of butter, now I will be using like untrimmed bud / shake & I want this to be strong so I'm going with 3.5 - 4 oz. I dont own scales my relatives are to irresponsible to bring them back.
So screw measurements I'm just going with a shit ton, & a pound of butter.
Now you need to first decarb assuming there are no weed rookies here but just incase I decarb at 245 degrees Fahrenheit.



Yeah I'm that dumb I googled it, Set your oven to the temp above then decarb your weed an hour.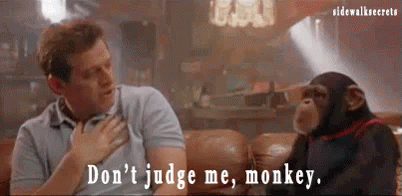 Just for reference this is legal where I live so what I'm doing breaks no laws at the local level, feds suck but its still illegal at the federal level.


Illegal for now that is Amazon the company wants that to change meaning that it will change just as soon as they get done with their monetary B!tch slap.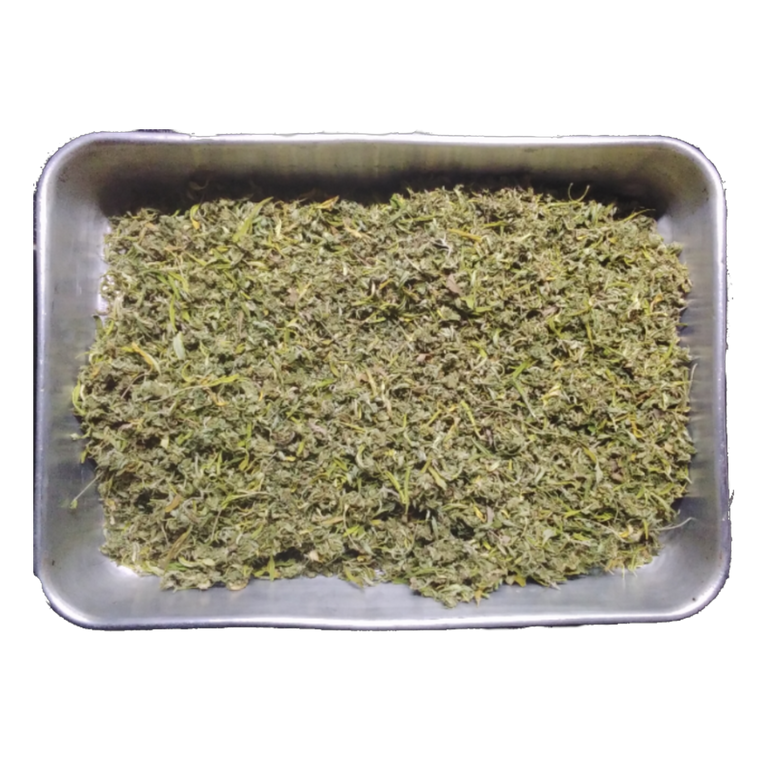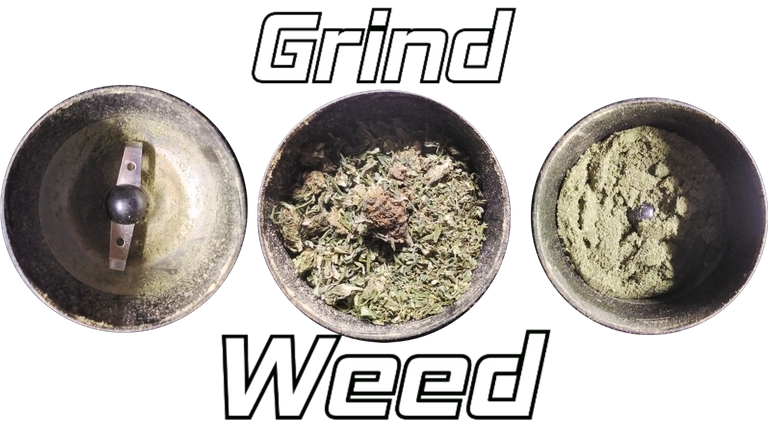 Now I grind my plant material up before decarboxylating or extracting, not a requirement just a habit & preference.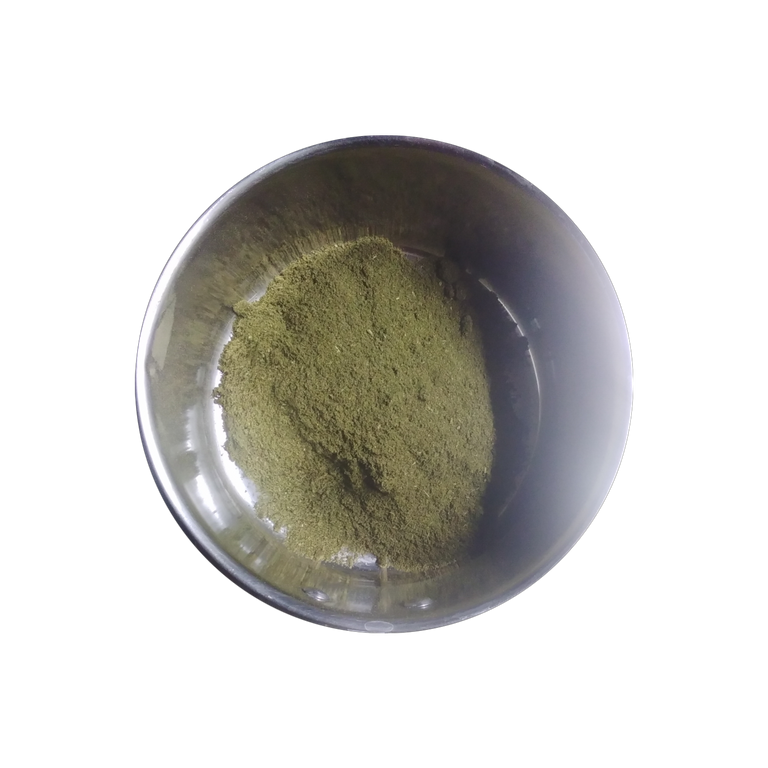 After I Grind the buds up & decarb I then mix 4 cups of butter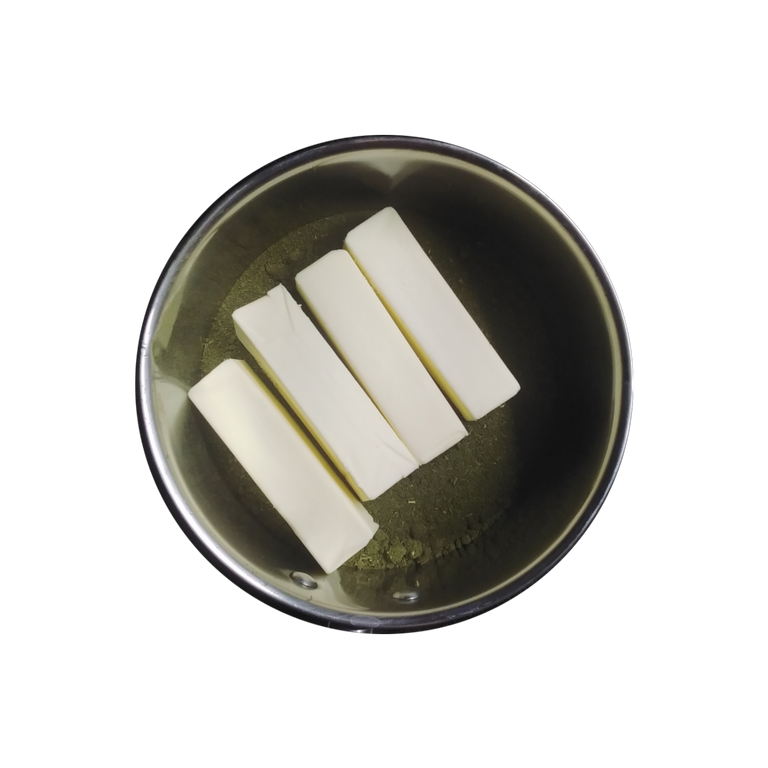 Add 4 cups water or so.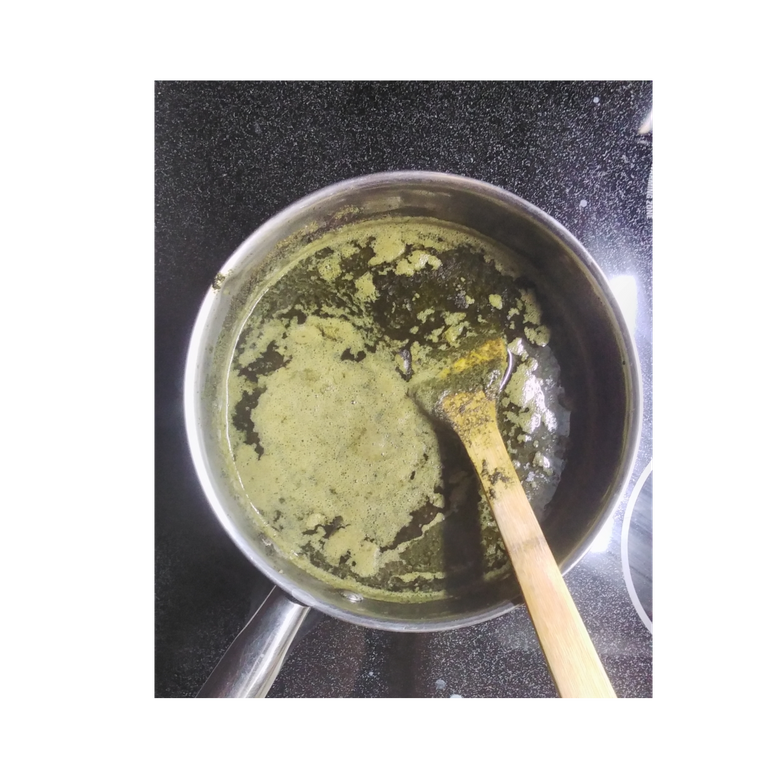 Heat on low for a hour stir when you think of it
You dont have to use butter as Coconut oil is healthier & also works, not to mention countless other mediums you can use to extract THC.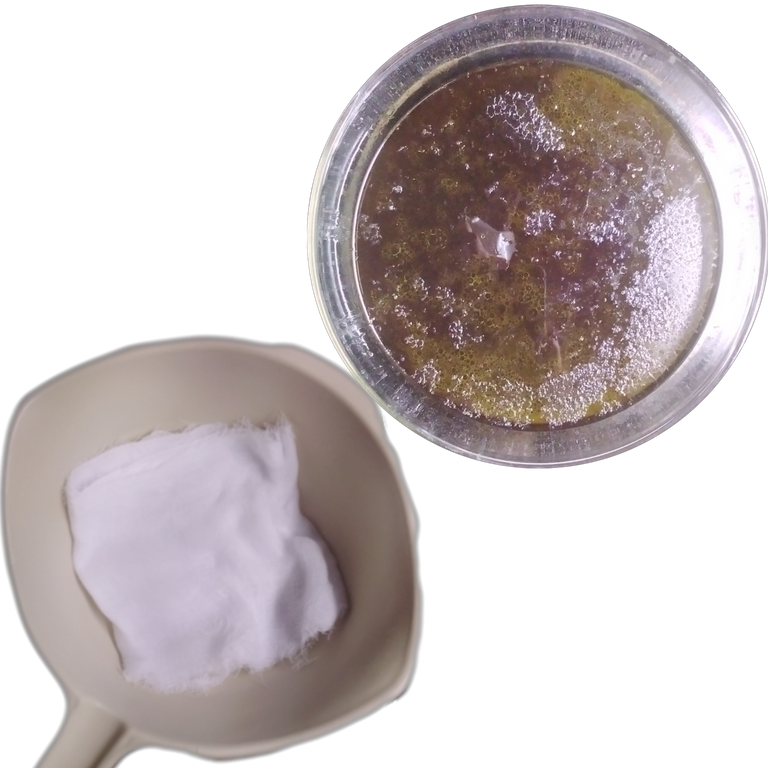 Strain Mixture I use Cheese cloth + strainer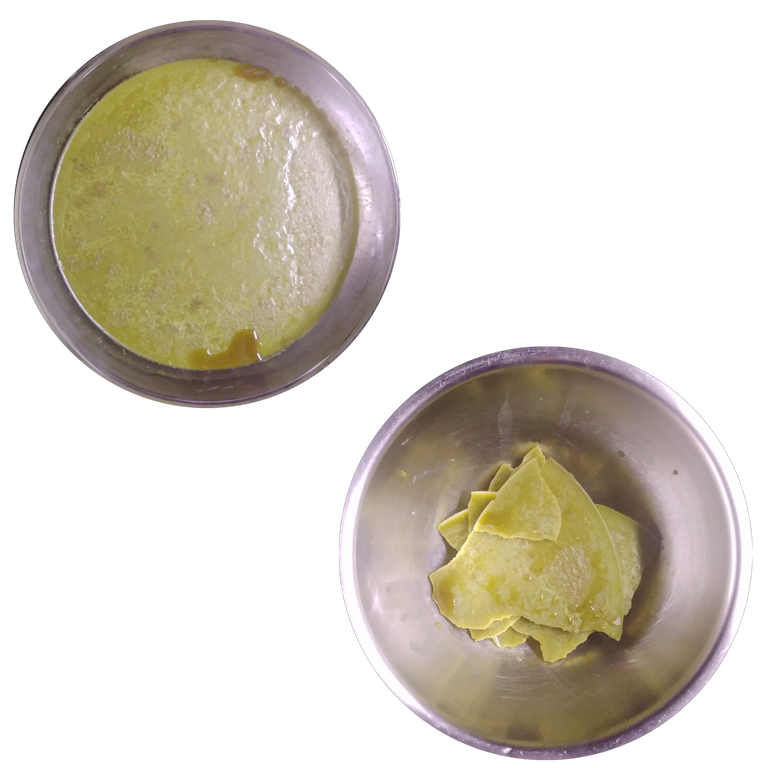 Chill Over night then separate Butter from water I melt it down
Then add soy Lecithin to your recipes for best results
Lecithin is a phospholipid, and phospholipids help increase the bioavailability of cannabinoids. This also means that it helps your body absorb the THC that much better, which may make the effects feel stronger.
More of an even high as well in my opinion.
There you are a quality canna butter that gets you messed up from the dress up from sun up to sun set Shwasted.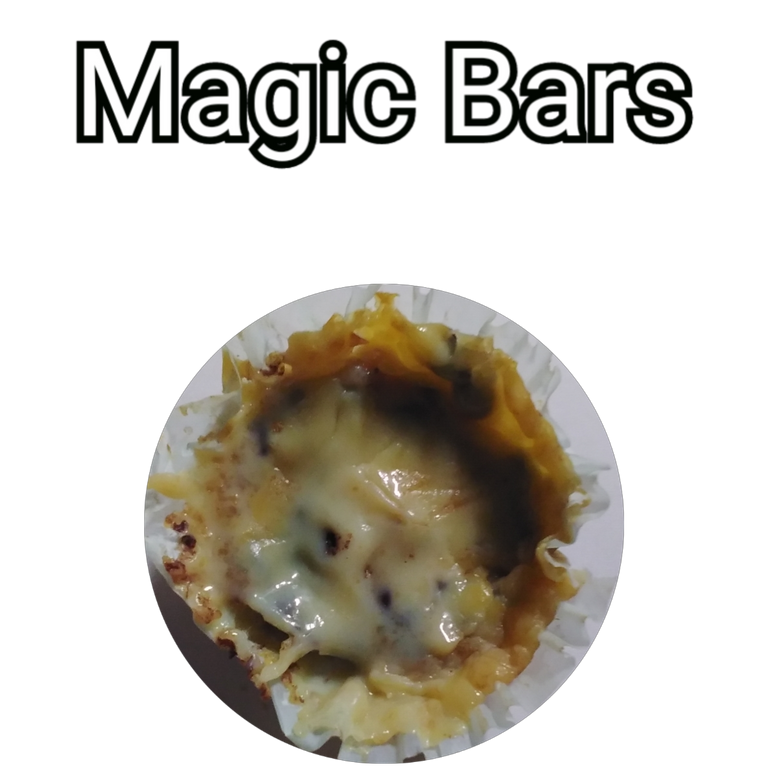 Here's the recipe for an extremely potent edible called magic bars utilizing the butter made earlier. You will need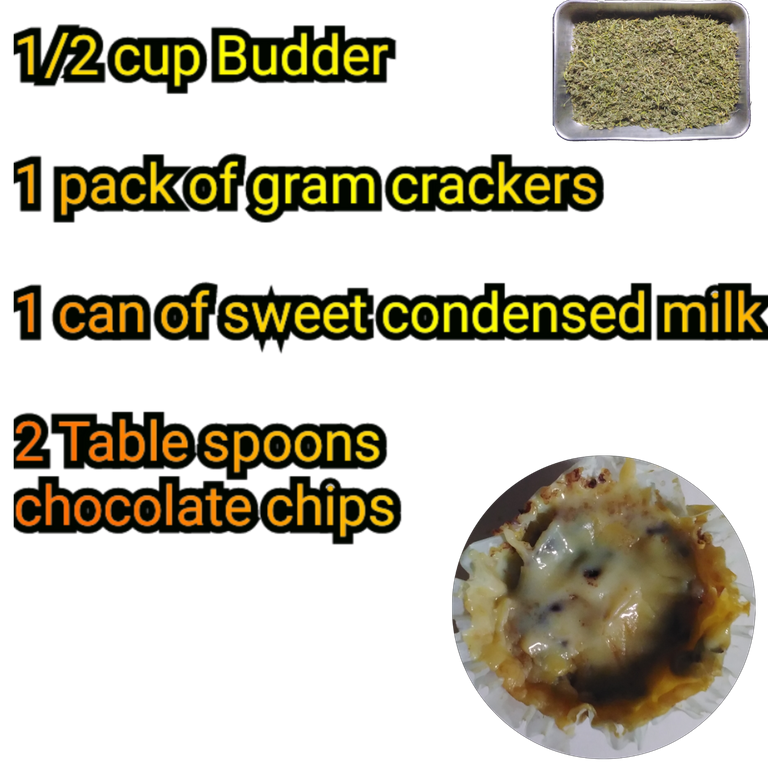 1/2 Cup weed butter
1 Package of gram crackers
1 can of sweet condensed milk
1 tablespoon of Chocolate chips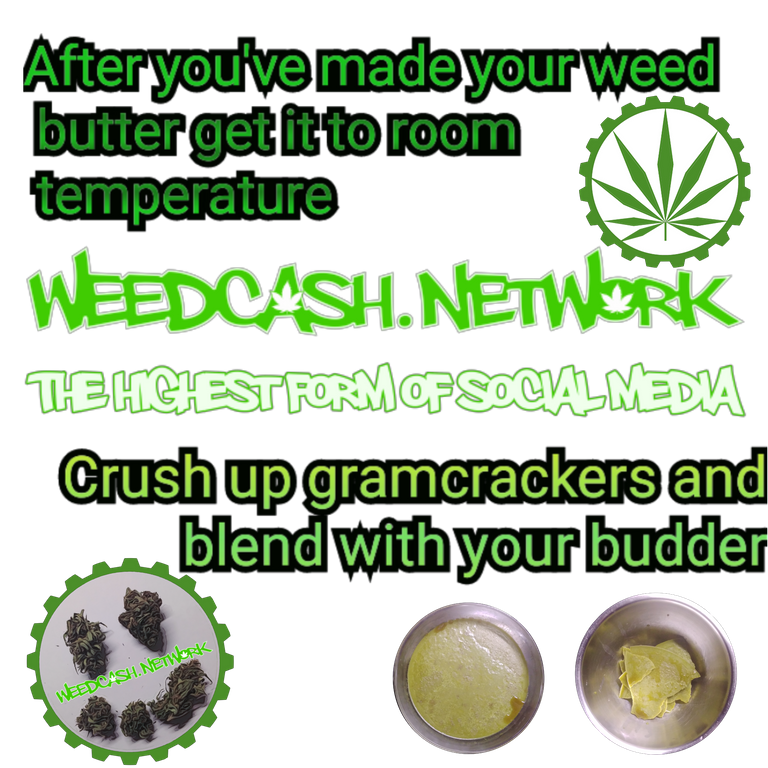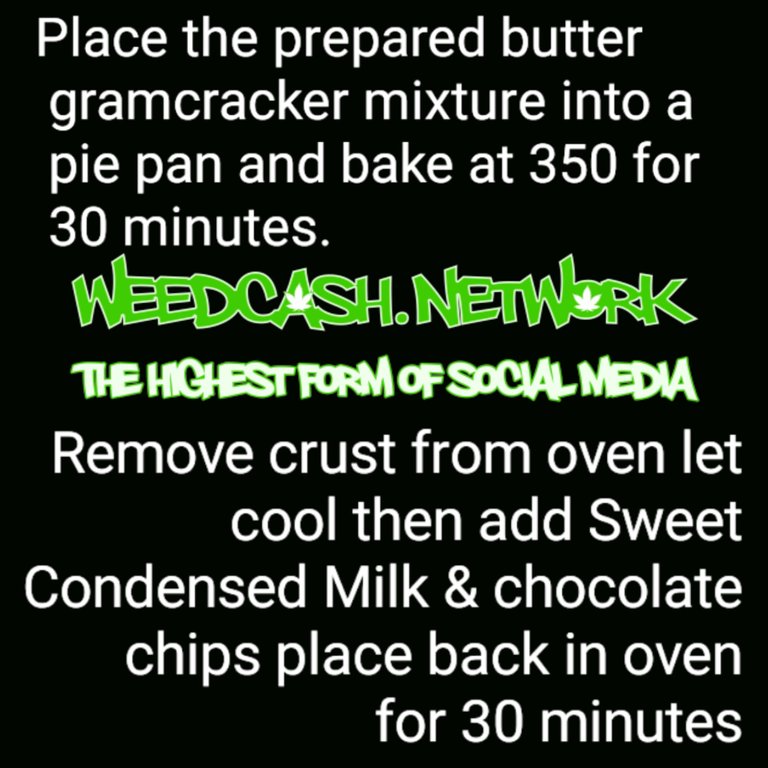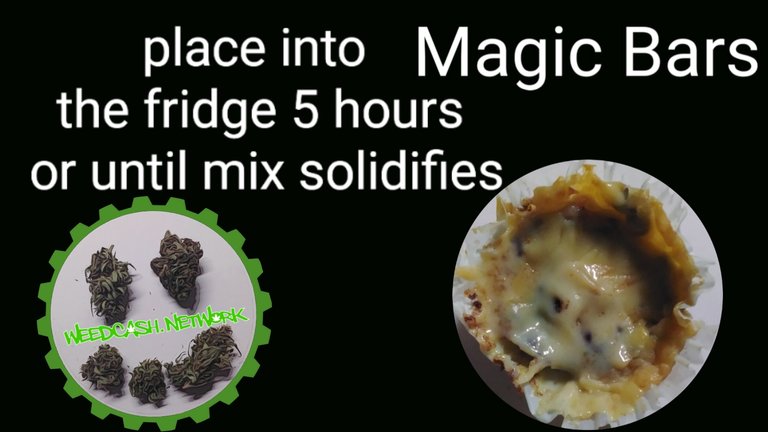 This recipe calls for a good amount of butter so these edibles are on the strong side to say the least.
KENN a new WAX alt
So this Stoner NFT colection on WAX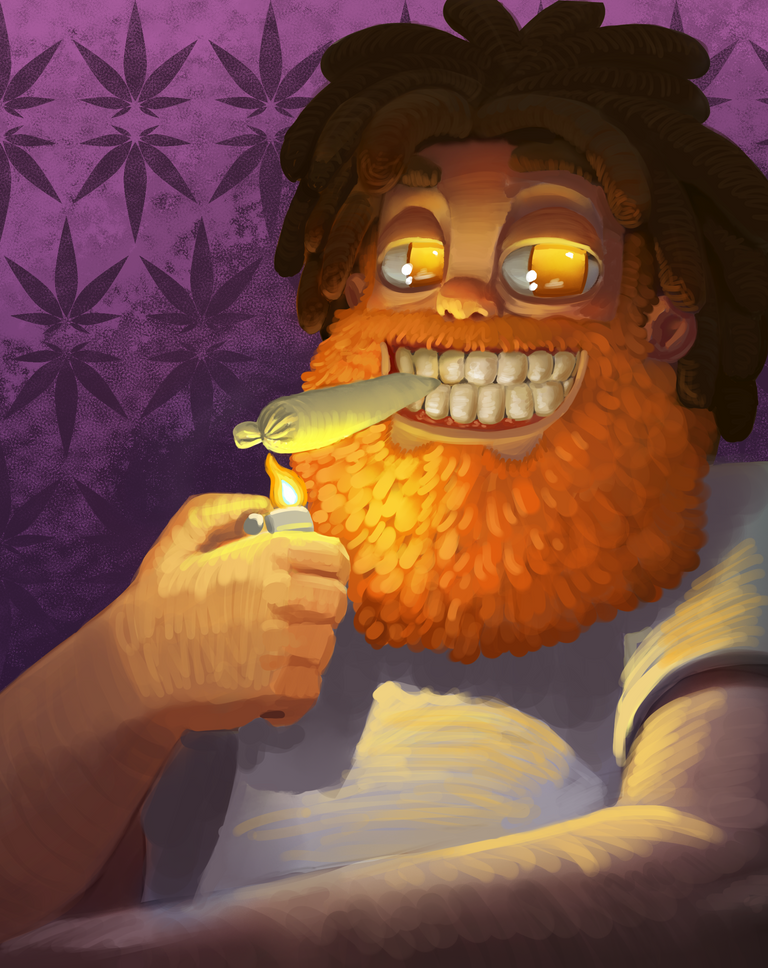 Its weed related & on WAX so of course its on my radar, August they launched a NFT called a Bro Bro Pack Which could not be transferred or sold but cost(s) started at $20.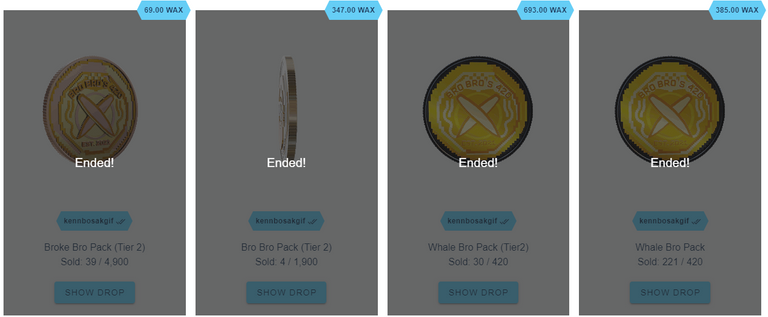 So needless to say I got the Cheap one which Gave me 10,000 KENN just the other day right in my WAX wallet. The market gave the trade price of $19 for 10,000 KENN.



Though this appears to be a loss of about $0.68 & some time the KENN airdrop is the first stage of many for the coming year I receive exclusive NFTs once a month.
More or less giving me a refund & rewards for the entire year.
Not only that I got an invite to a Halloween Party in New York City, & again Technically they just gave me a refund.
Hope everyone got their Bro Bro Pack I know I did write ups on it, Goes to show these odd large projects can pay off quite well.
What I'm smoking
To anyone new the what am I smoking section will popup once a week In my Weedcash posts. I drop in on weedcash as much as possible So the users can get a shot at my NFT airdrops, as weedcash is where I started at on HIVE.
Also a warning to consider the source I am always using copious amounts of cannabis when writing about anything on Hive.
Around 7 Grams a day of straight crusher outdoor cannabis, as well as Keif, & now edibles just incase I might sober up when I am asleep.
I actually wake up high quite a bit lately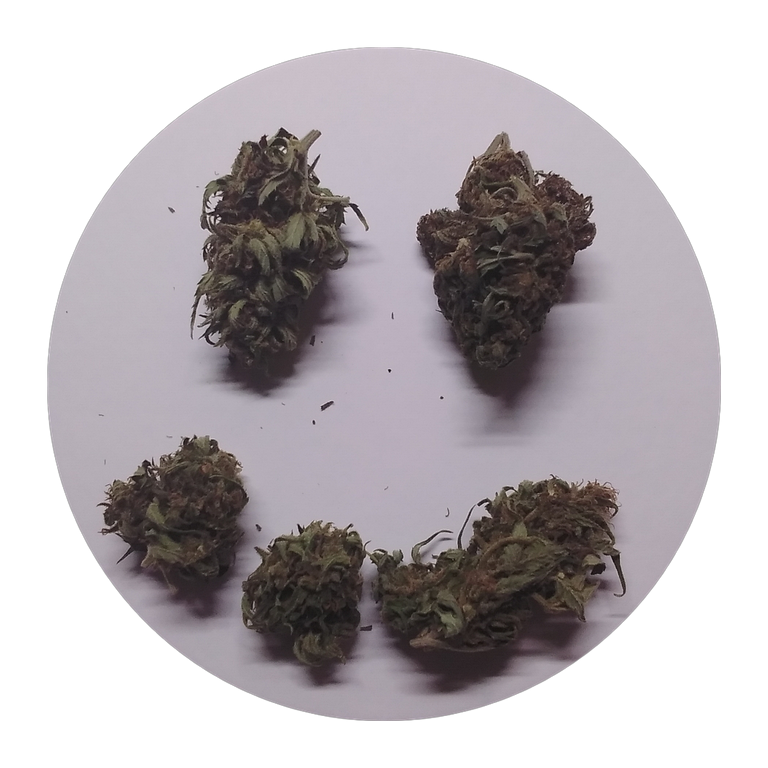 Who knows what strain I'm smoking at this point the dankest one with the distinct skunk smell is my favorite.
I Made 2 rounds of canna butter the 2nd one, is just overwhelming is the only way I can describe the buzz. Me and my friend https://peakd.com/@blanceganja Got high & made something called magic bars with a shit load of that weed butter in them.
Basically lost 3 days to being to stoned to see straight high on edibles.
I guess this is why people measure the amount of weed used
Like when cannabis gives you like a psychedelic effect instead of the typical weed buzz like debilitating high.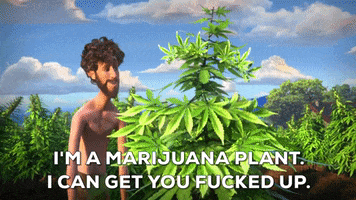 The edibles where awesome tasting so that's like how I lost 3 days to weed budder.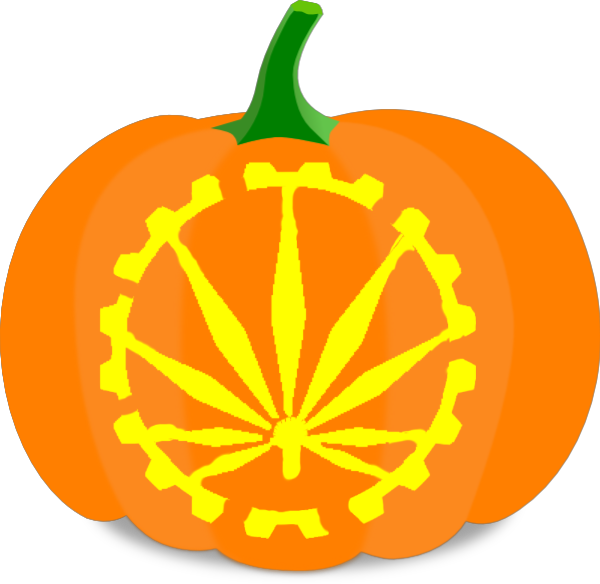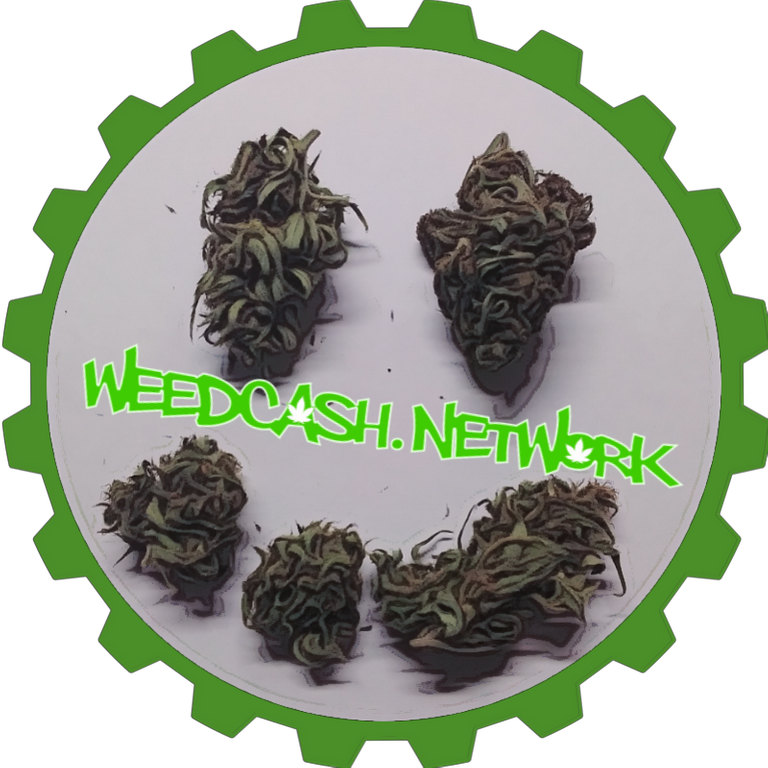 Airdrop(s) How to
Two Airdrops Go out per post First to Hive then to PublishOx later that day. Making these airdrops random has helped to keep everything fair literally any reader can win. Airdrops like this are affordable as well making the revenue from posts go even further.
That's why I keep publishing staggered & the same goes for the secondary airdrop Ill put the URL of the second airdrop PublishOx posts in the comments of the Hive posts. Ill tweet about every post.
https://twitter.com/Brandon36907436
https://www.publish0x.com/@Chubbie149
This will all start with the normal Hive post with airdrop & shortly after publishOx has the same post with a second airdrop check twitter for a quick reference.
Airdrop
One of 2 WAX NFT airdrops, containing 6 NFTs each posted first to Hive then shortly after a second one goes on my post to Publish OX.
You can find updates here & ill try to post the second URL from PublishOx in the comments.
https://www.publish0x.com/@Chubbie149
https://twitter.com/Brandon36907436
WAX NFT URL Airdrop
https://wax.atomichub.io/trading/link/402458?key=5K8uAeRU3HTbjt7auWhSfugQhnu8z2TBrL5nAb9j2zgmE6BPrgJ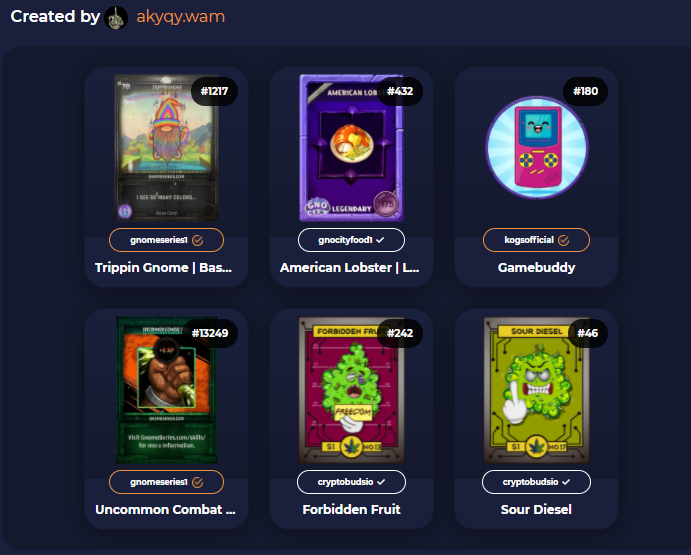 The Gnome is part of a play to earn game Gnocity The weed NFTs a completion use case NFT colection with limited minting's.
https://www.gnocity.io/
Please this is more important then ever to let others know in the comments, & thanks for participating enjoy your NFTs lucky reader.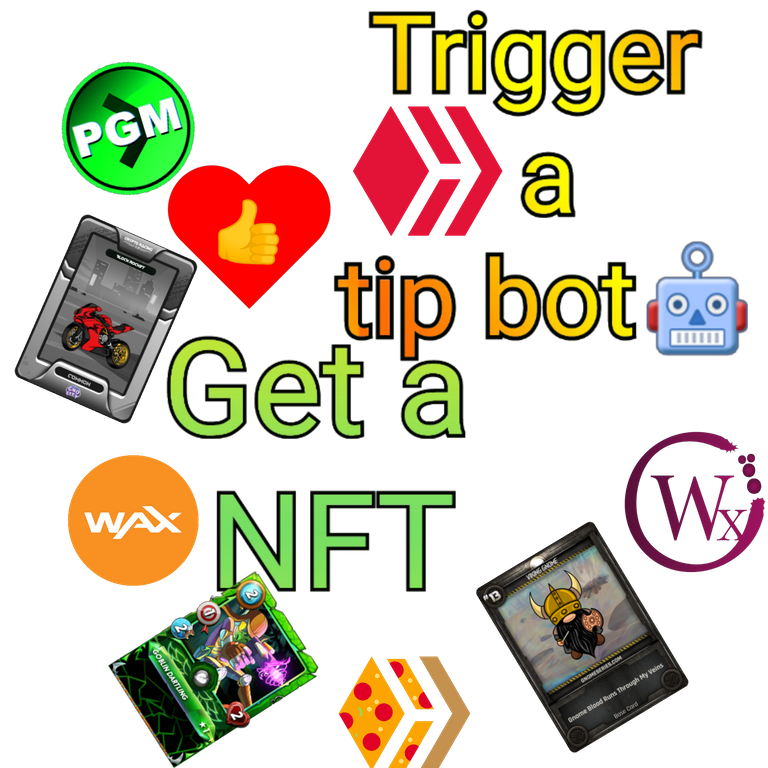 Trigger a Hive tip bot any hive tip bot comment your WAX address get an NFT.
2 for 1 on triggering !PIZZA bot I'm currently running a special



2 WAX NFTs just trigger Pizza Bot & comment your WAX wallet address.
Social Media Second airdrop link PublishOX
Hive profile
@chubb149
Hive referral
https://peakd.com/register?ref=chubb149
NFT airdrops after Hive
https://www.publish0x.com/@Chubbie149
Join publish Ox
https://www.publish0x.com/?a=4QbYRK0dzq
Twitter
https://twitter.com/Brandon36907436
I accept donations if you feel like supporting more fantastic airdrops & ok posts. You can share / upvote via HIVE or PublishOx.
Donate WAX NFTs or Crypto here:
akyqy.wam
or here
https://wax.atomichub.io/explorer/account/akyqy.wam
My Twitter is linked to both Mask Network & Brave content creators, so you can also donate MASK or BAT to my twitter.
https://twitter.com/Brandon36907436
Under no obligation to do so it simply goes to increase the Airdrops & Possible future NFT give away events.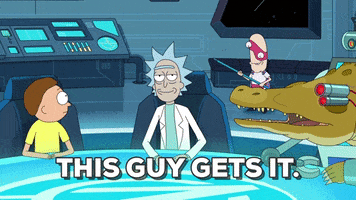 Todays separate NFT airdrop will instead be attached to a PSA for Weedcash over on PublishOx.
https://www.publish0x.com/@Chubbie149
I didn't have anywhere to put this so I threw it in with the weedcash post.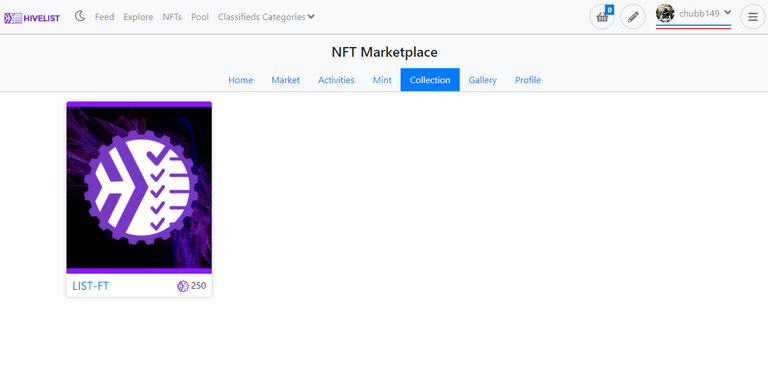 https://www.hivelist.org/@chubb149/collection
I just stopped by the Hivelist NFT market & you should check it out. I got one of the Hivelist NFTs, for a personal goal of getting an NFT off every Tribe with new NFT markets.
What sets Hive list apart from the other NFT markets its across multiple block chains HIVE, BSC, & POLYGON Even stocking Rising Star NFTs.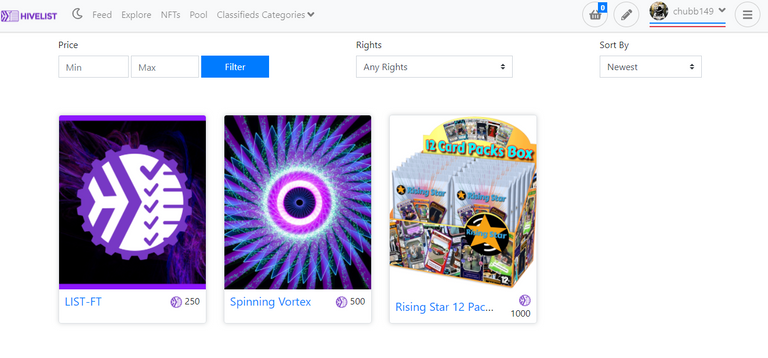 Cant give you an ETA yet but I'm even working on getting my portfolio centralized in a gallery there.
However that would be a store on Hive list still Awsome & going to be featuring my best NFTs from multiple blockchains.
For now I'm whitelisted as an NFT producer on PALnet but I will try getting one on Hivelist makes things simpler.



https://www.hivelist.org/



https://www.palnet.io/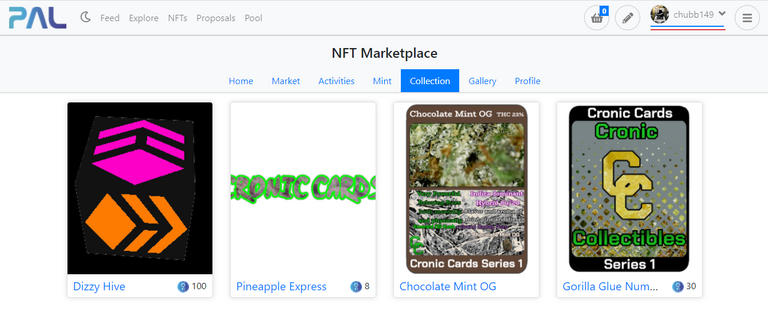 Also happen to be white listed NFT producer on PALnet
https://www.palnet.io/@chubb149/collection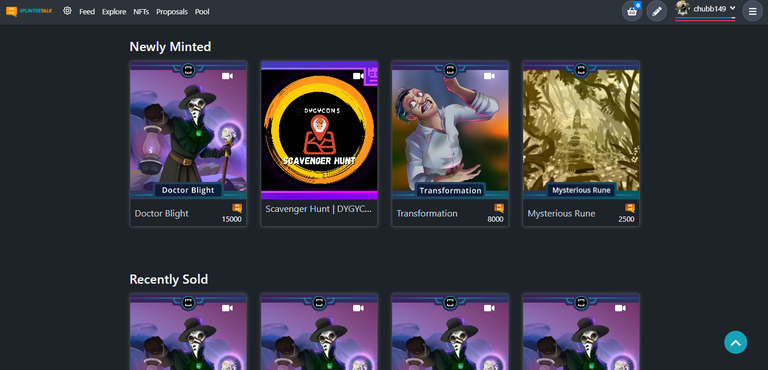 https://www.splintertalk.io/nfts/
Why do this just like with WAX I Find its best to understand every aspect of the process when talking NFTs. What can these NFT markets do & what are they unable to, So when you find stuff like this splintertalk Scavenger hunt NFT shown above.
https://www.splintertalk.io/@chubb149/collection
I know that that is in fact real & in fact possible for the NFT producers on these new HIVE NFT markets to produce.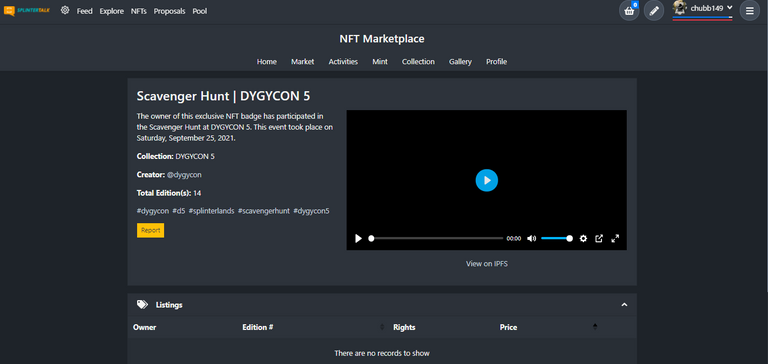 You see I had a feeling this would be do-able like achievement NFTs for going to social functions live streams, Discord AMAs.
Making the achievement NFT non transferable & have no cash value with a potential for these Achievement NFTs to be a white listing pre requisite for future rewards.
Say like the 4/20 discord social function gives you a Non transferable valueless NFT badge. Spending X amount of time using weedcash. Making X amount of WEED from blogging, Spending X amount of WEED in the Weedcash store.
Meaningless & strictly for bragging rights with the potential for more uses down the road.
Oh and I have no way to tell for sure but these Splinter talk NFTs may turn out to be much more then just decorative NFTs. My guess some day the owners will be rewarded for their blind faith.
https://www.splintertalk.io/nfts/
Probably wrong though 😥
---
---