KOGs Now series 3 tube creation / Price spike, Rising Star / PIZZA, & Green Rabbit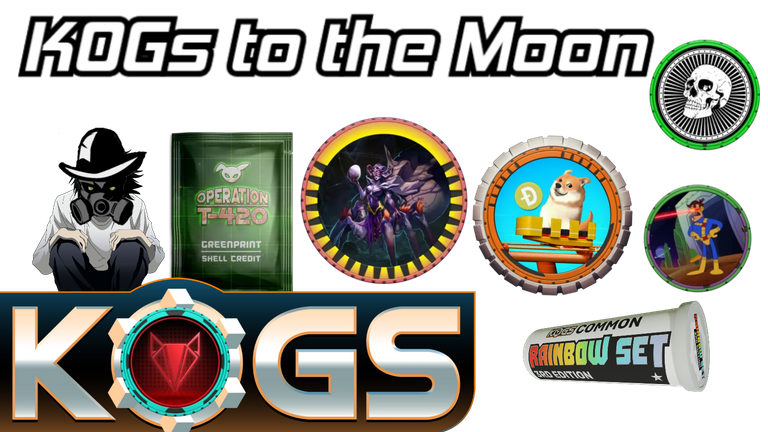 The KOGs NFT colection Prices will shoot up like crazy, Green rabbit new features, & PIZZA / Rising Star. In this writ up ill do a KOGs tutorial, then look into the rising star and PIZZA correlation. Finally I explore and explain Green Rabbit project developments.


First a bit about this write ups primary focus, KOGs the prices should be spiking considerably. I have been air dropping KOGs a while now I hope you saved them because this project is and will continue spiking for the next few months at least.
Ill explain the full details later in the write up but KOGs will all be required to complete a colection or (Tube).
The size and specifics of the colection in question can vary so though someone already made a specific colection will not mean another user doesn't need that same KOG.
Suffice it to say the entire colection will be raising in price as individuals scramble to Stake their completed colection(s).
This colection KOGs is one WAX NFT colection I both study religiously & I have been bug testing their game for a while now. Starting the colection completion and staking phase signals the final lap until the KOGs play to earn beta goes public.
Needless to say this may get somewhat complex if you have questions ill try to help if I can't ill ask the staff.
Disclaimer
Keep in mind I can afford this financial risk & I am in no way trained as a financial advisor. This is simply my personal opinion on this project intended to get you to research the NFT colection personally.
For those not caring about the hoopla but just want to know how to profit quick. I am currently buying cheap KOGs from series 3 with the intention to flip them for a profit.
This is not intended as financial advice this is just my personal opinion on the project in question.
Now Ill get back to KOGs later in the article, a few other projects had news that will be quicker to get through.
PIZZA & Rising Star?
I previously pointed out in a recent write up that PIZZA has quite a bit going for it. Like for instance its several different lucrative Diesel pools, one of which are a subtle tie in to the game.
The game is of course is Rising Star, do you know how involved PIZZA apparently is now with Rising Star?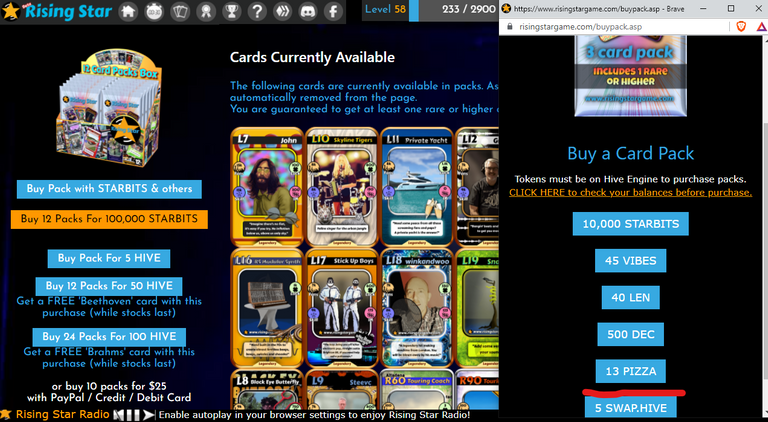 For instance you can purchase Rising Star NFT packs with PIZZA that's not all it gets even....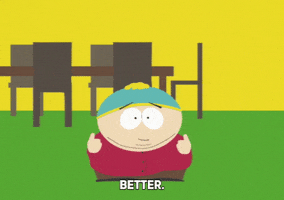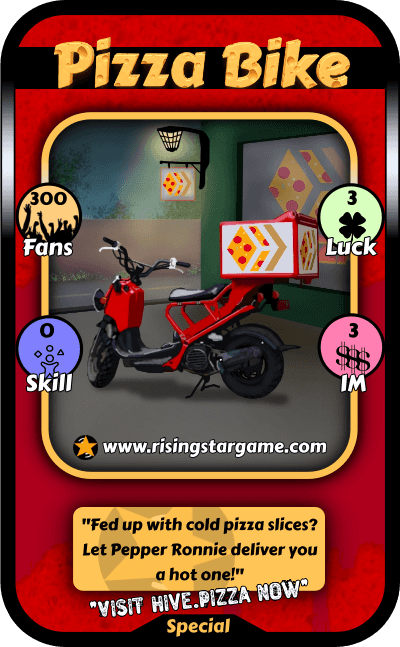 Yes a PIZZ Bike NFT which is on sale at the time of writing not by me but the market.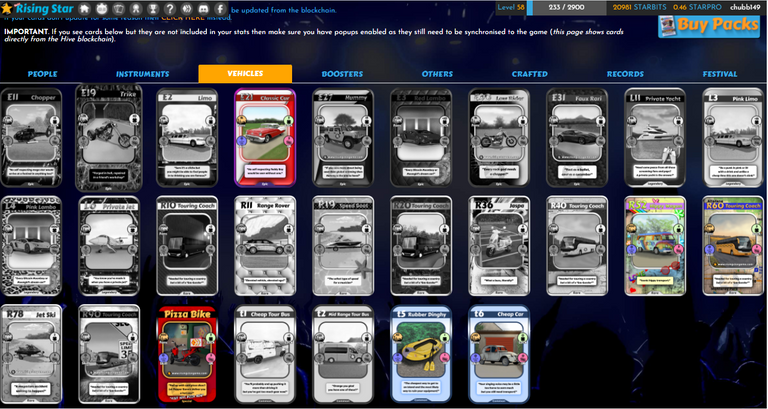 No mine stays with the ever growing fleet of Vehicle NFTs I have accumulated in Rising Star.
This is actually quite surprising, Getting your own rising star NFT well done PIZZA.

##Green Rabbit
SHELL or Selenium obtained via staking Green Rabbit WAX NFTs to their site.
https://www.greenrabbitgame.io/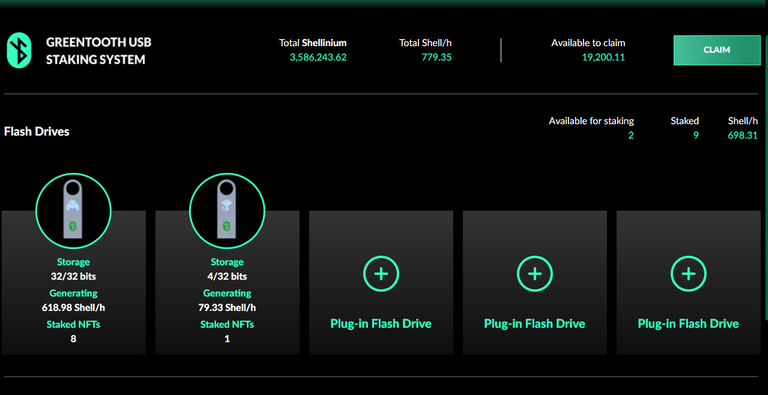 Though this colection launched in July they have done an excellent job with their NFT collections roll out. NFT Staking that works this well almost immediately on a WAX colection is a seldom occurrence to say the least.
Not only that this NFT colection has its own blend use case on their own site (rare). The most impressive aspect is their crypto SHELL already has multiple use cases.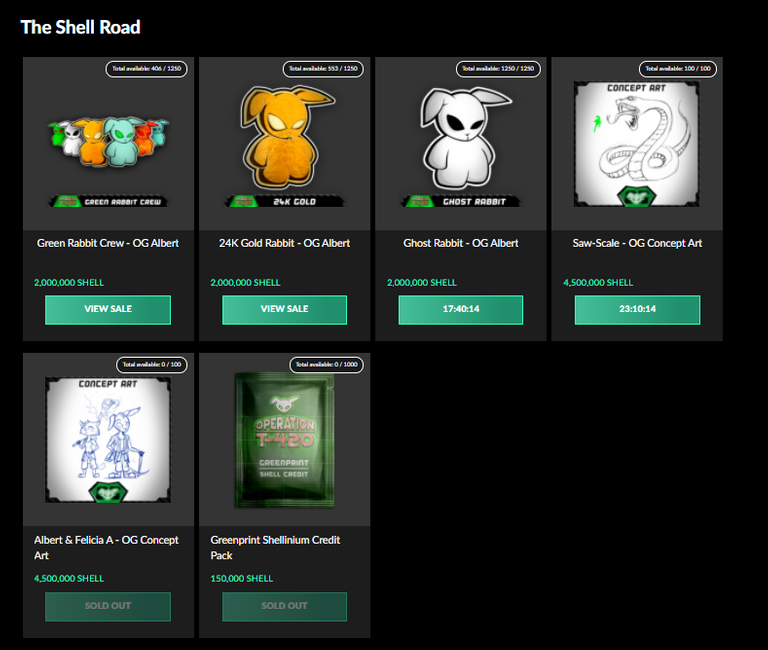 Their own on site NFT store called the SHELL road with new NFT stock dropping daily. Other use cases for SHELL include crafting, and Whitelisting snapshot the first of which is already over.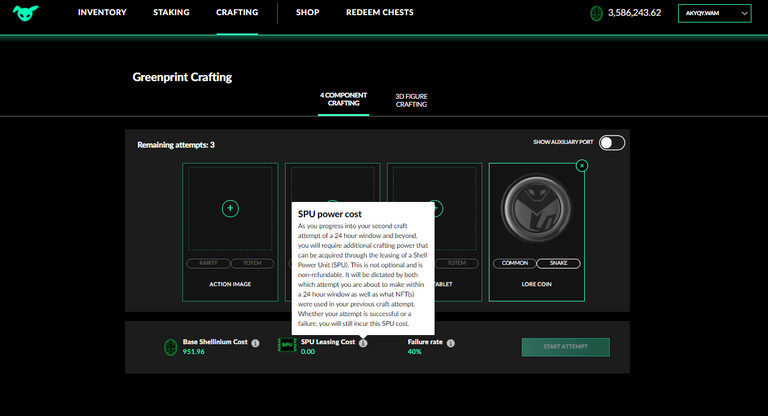 Again you earn SHELL via staking but not daily hourly currently I generate 779.35 SHELL every hour via Green Rabbit NFT staking.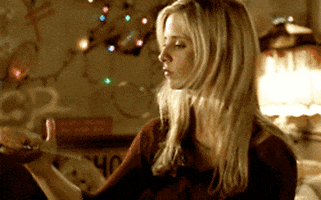 Today 1,000 of these brand new limited NFT packs dropped on their site sold exclusively for SHELL. They sold out in a matter of seconds I got one then bought 2 second hand.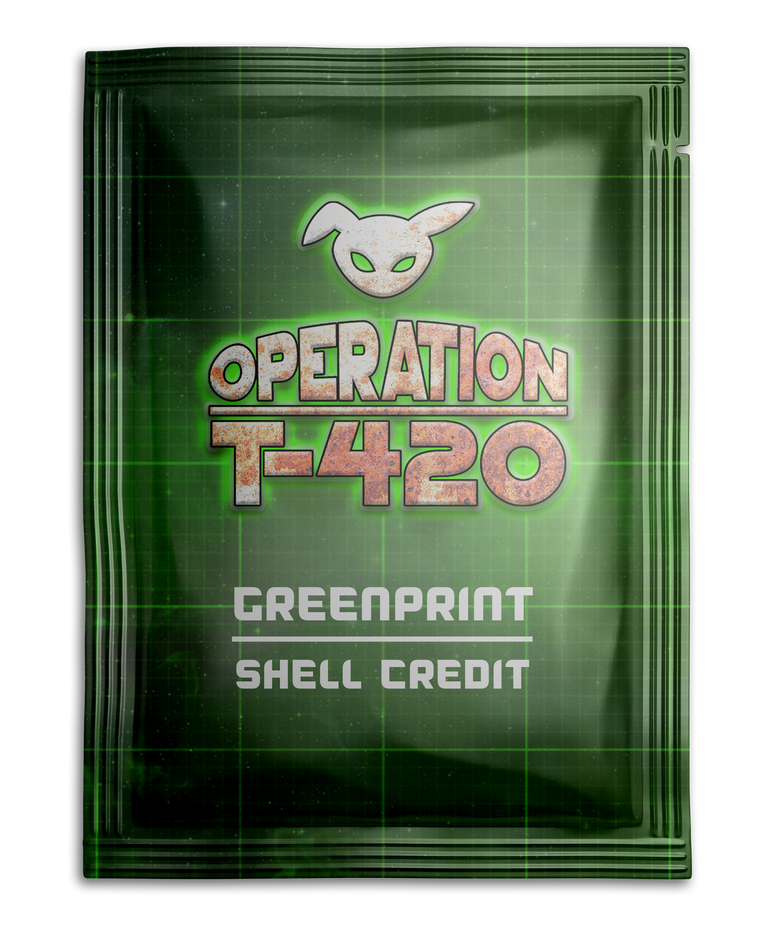 One that I purchased for a extremely high mark up but I have a reason for doing so.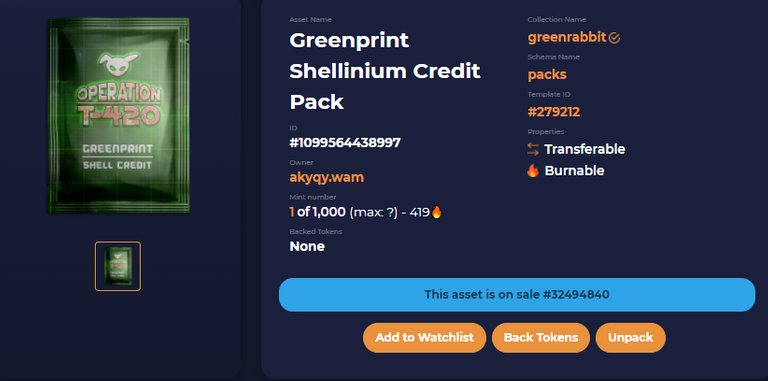 Snagged the First addition while this is meaningless, In a manner of speaking its extremely rare due to it being a pack designed to be opened or burned.
https://wax.atomichub.io/explorer/asset/1099564438997
In going to see if I can get $100 out of it I risked a good amount of money though it cost me..


This pack contains one single NFT card that can be used as a credit towards the base Shellinium costs for Greenprint crafting. It is SINGLE USE ONLY and will be consumed at the time of a successful craft/use. The "rarity" probabilities of the included single NFT match the types of Greenprint crafting available.
This is rather important as crafting begins 9/7/2021, crafting their blend use case is quite unique for WAX as it requires both NFTs and crypto.
Not just several NFTs as a normal blend use case would function typically on WAX.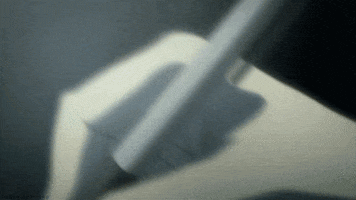 You see this screen below, I am a little more experienced with WAX NFTs then most people are. When you have Atomic Hub facilitate the pack Unboxing for a NFT colection, this is a sign that that NFT colection is considered a priority. Usually a second tier NFT colection has to utilize Nefty Blocks to open the pack.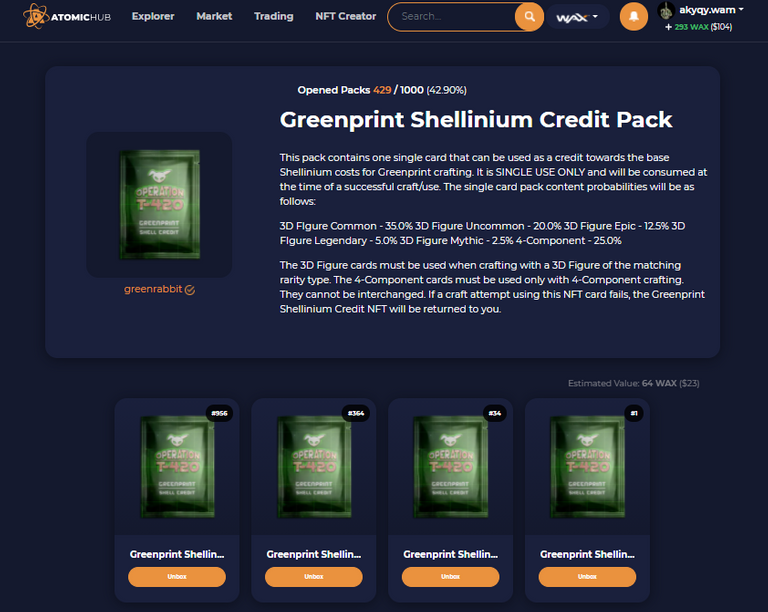 Without any further stalling lets open one of these new packs and see what I got.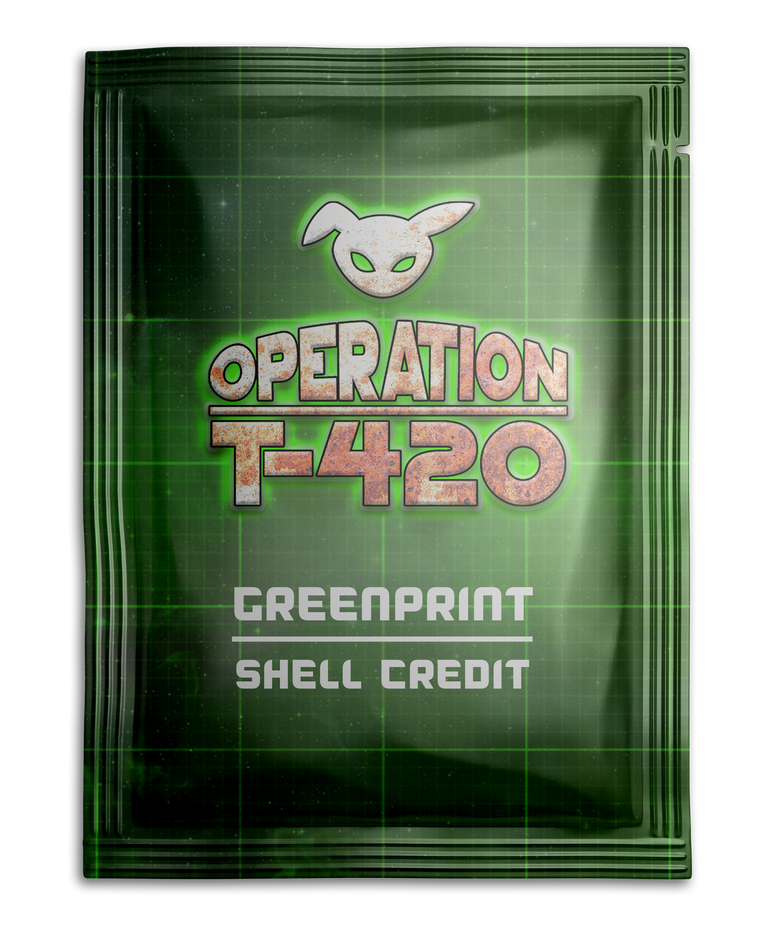 Opening this yielded 1 3D Common - Greenprint Shellinium Credit. The image below is simply so you can see the market price for that type of NFT.


I will likely need this anyway as its a NFT with a utility value for which I have a use. To upgrade my NFTs so when staked they generate more SHELL an hour.

Here is the Awsome part by buying one of these packs like I did for 150,000 SHELL roughly $0.50 USD. You can then flip the aforementioned pack for $5. Due to the packs contents having a utility usage and the packs limited distribution These packs can make you quite a bit of money in very little time.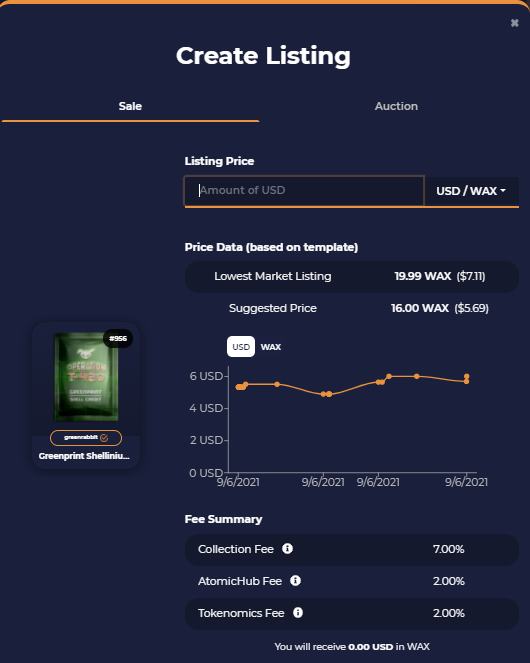 With about $20 in to this thus far I can generate the 150,000 SHELL in 8 days. If I sell these packs or open them to upgrade my current Green Rabbit NFT inventory which I stake. Effectively I could double my SHELL mining power, or even just get my investment back.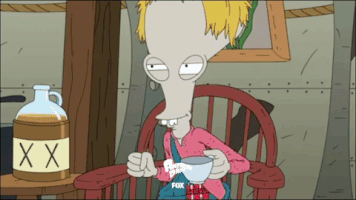 More on KOGs
For starters there are still packs left for sale KOGs being this popular with packs still for sale times are good.
How you get to the Sale page is simple, KOGs like Splinterlands, TOPPs(MLB), R2, & a few others has its own Atomic Hub Page.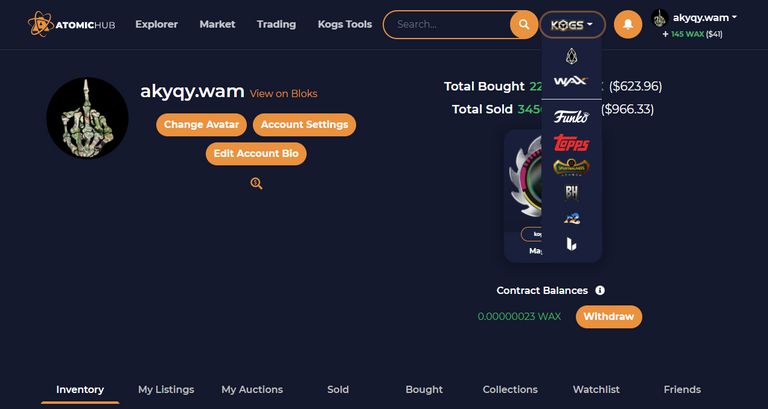 https://kogs.atomichub.io/profile/akyqy.wam
The NFT collections on Atomic Hub with their own page have specials tools for the users.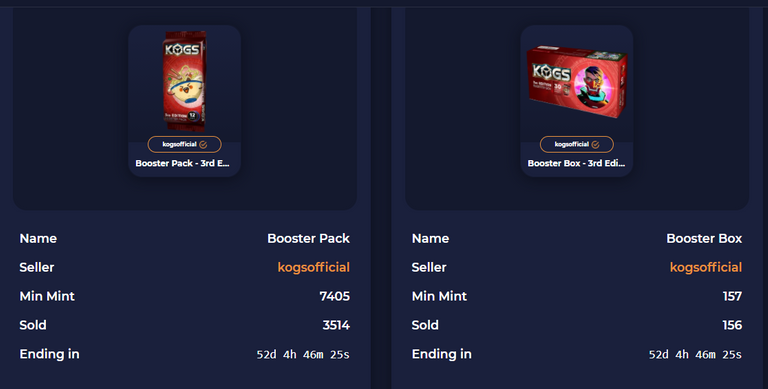 https://kogs.atomichub.io/drops/kogsofficial
This is the link that takes you straight to the packs, Boxes to put it simplistically are Crates of Packs. Given the sale is only active over the next 50 days or so now is the time to buy before they are gone.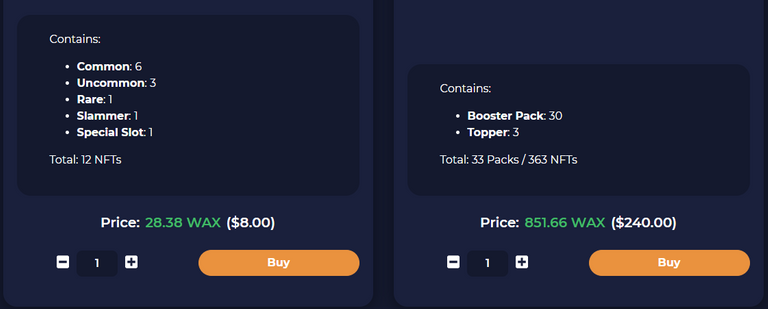 The secondary market is sure to drive the price up when the packs are no longer available.
TUBEs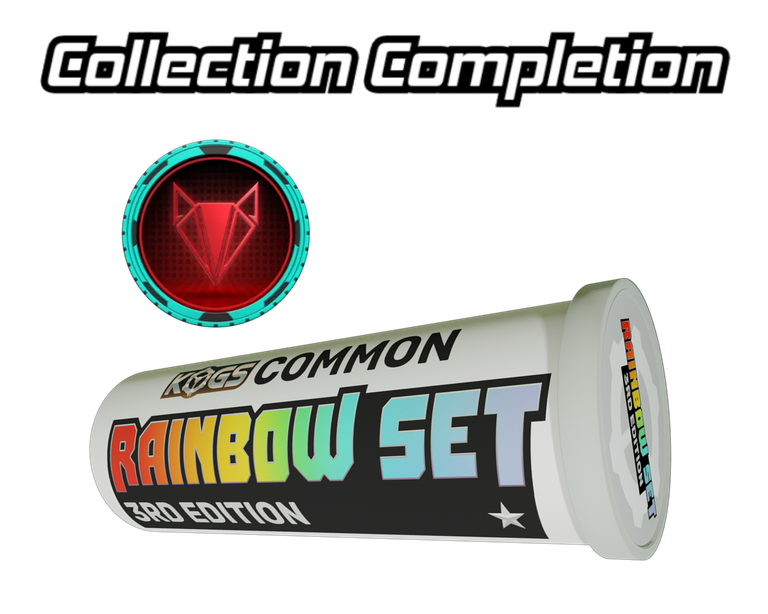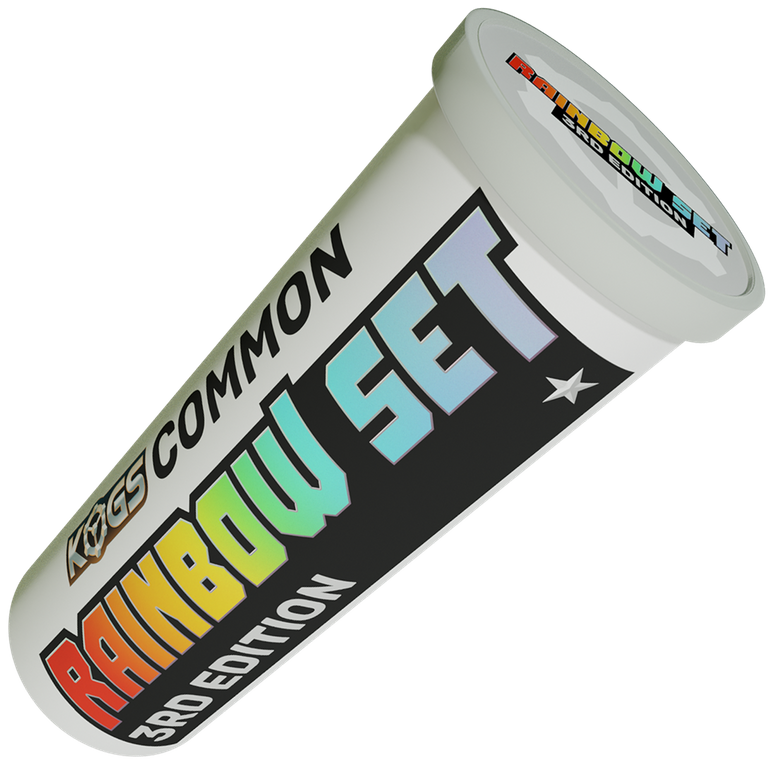 The colection completion Use case takes Place on the KOGs website which you can sign in to with your WAX wallet.
https://www.kogs.gg/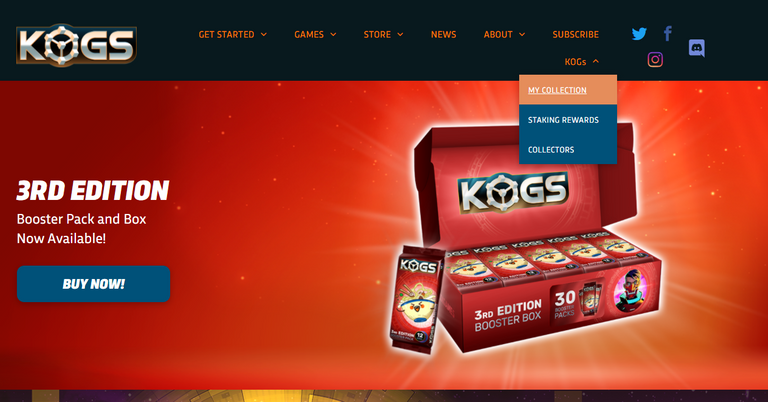 Go to my colection and sign in with your WAX wallet.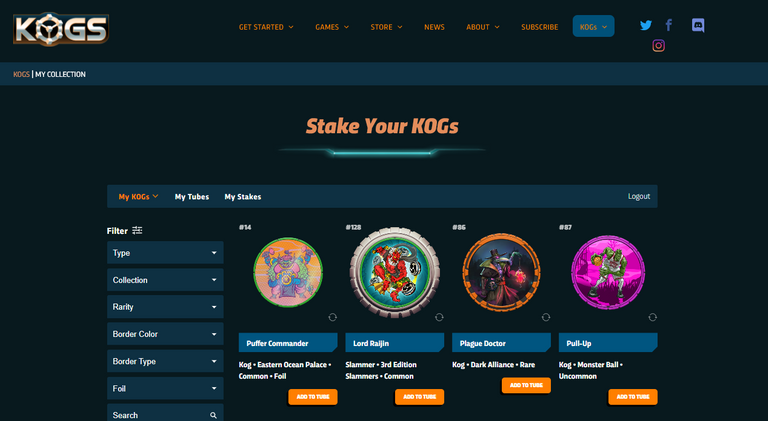 Once in your colection you can find the KOGs you believe you have the requirements to form a tube of & click add to tube.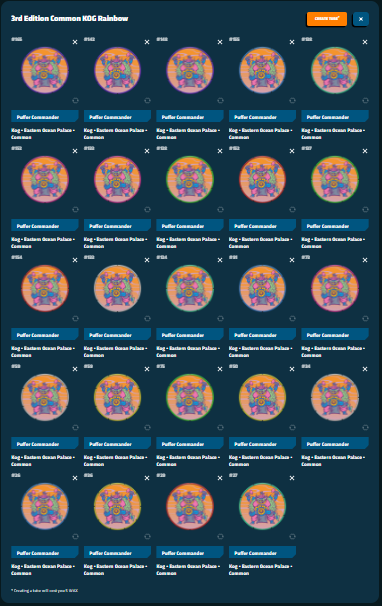 This is just the example of what tube I made for this write up known as a common rainbow set.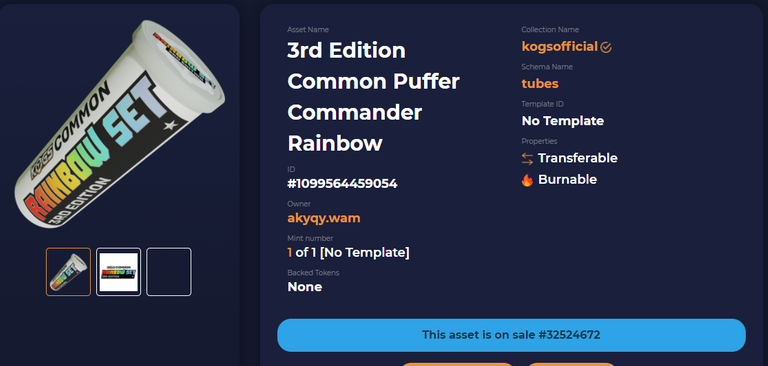 Intentionally I made the first one ever of this type, done to demonstrate how new this news is having started days ago the market is not yet fully aware.
I will not be doing staking today as I am uncertain to what extent the RFOX vault is going to be utilized with this but for those that want to asap.
Staking if active is done on their site, Staking KOGs require you to utilize the colection completion shown above. Once you produce a Tube you stake it on their site & it stays locked for 90 days & depending on the rarity complexity & value pays out a set amount of RFOX.


As far as I know you can Stake but there has not been an announcement yet & since the site tells me to connect my ETH wallet and not my BSC wallet. I have reason to believe it is not yet started, I have to mess with it & get back to you in a secondary write up.
SELL SELL SELL!!
Given that info now is the time to amass a colection with the intention of selling them.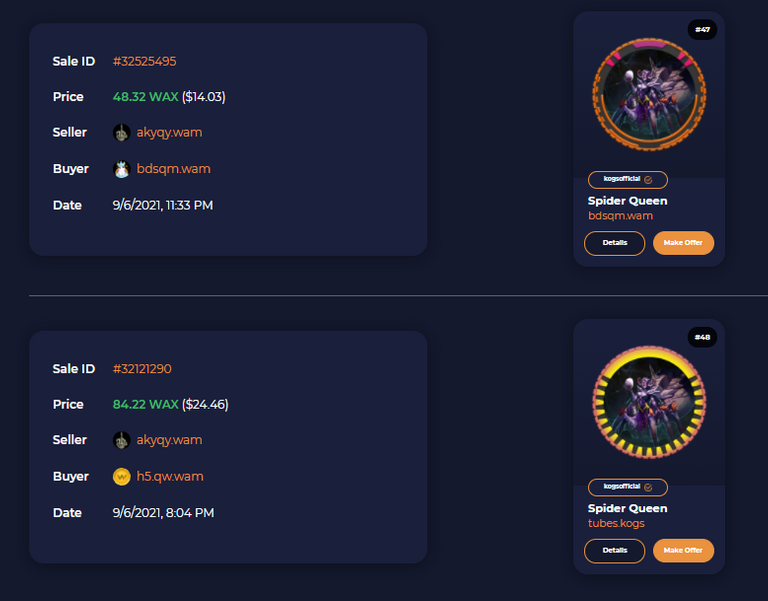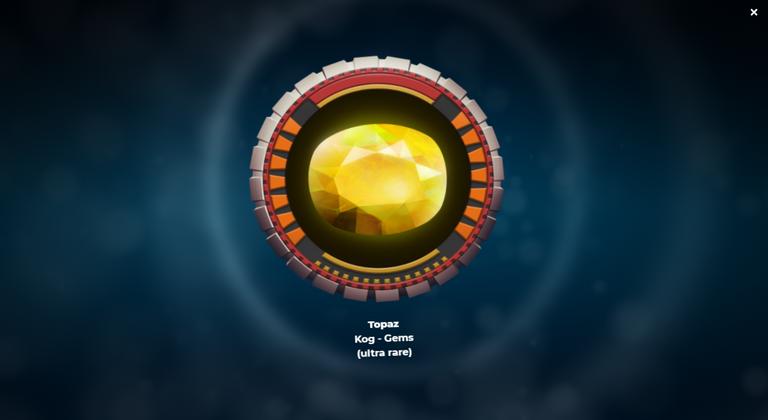 Just opened a $8 USD pack and got an ultra rare, though not a guarantee every pack you have one slot in the packs which can be a Ultra Rare.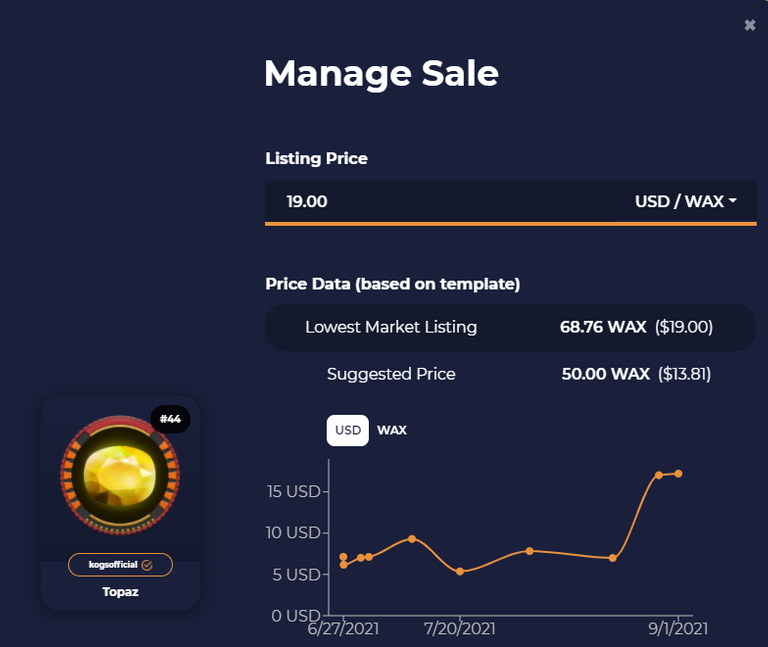 Before the market spike this wouldn't even pay for a pack but now It buys 2 Packs when sold.
Each $8 12 pack contains the following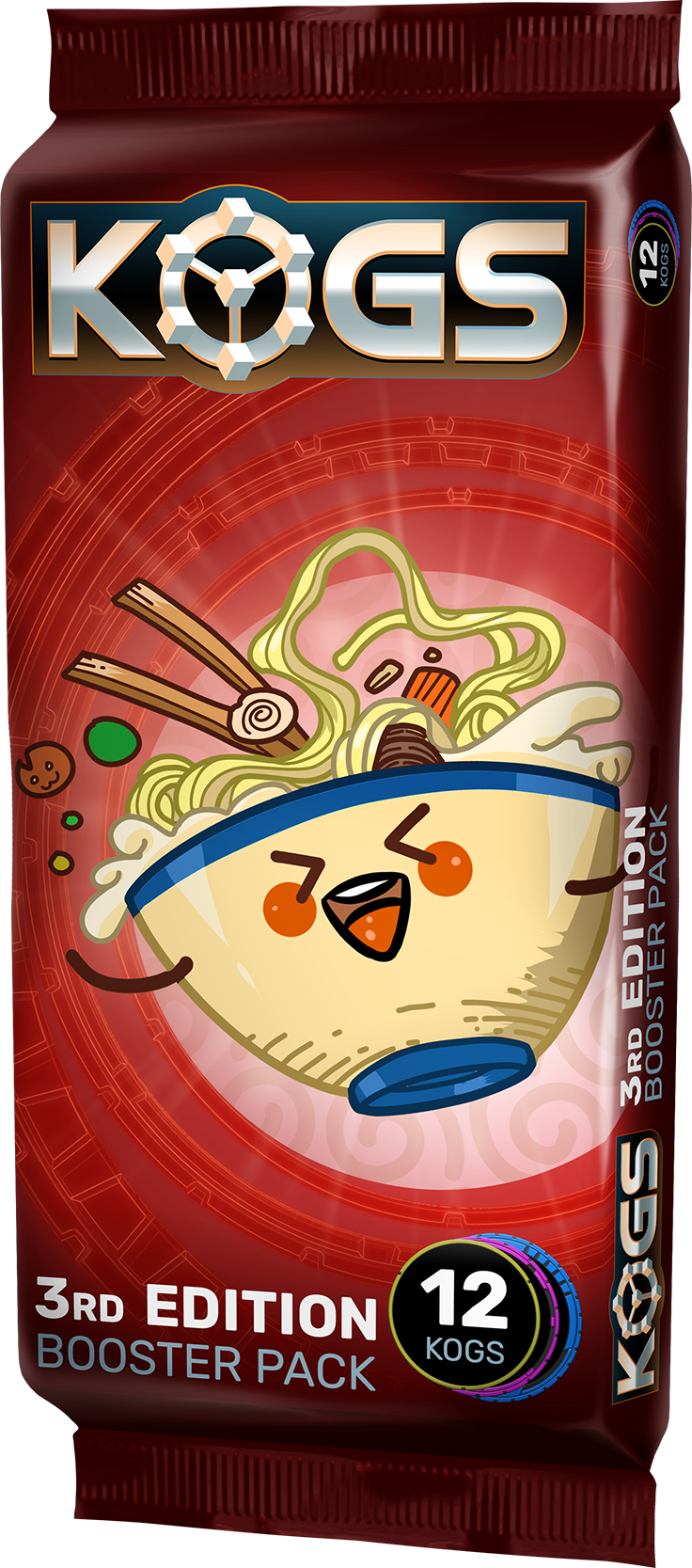 Contains:
Common: 6
Uncommon: 3
Rare: 1
Slammer: 1
Special Slot: 1 (could be a ultra rare)
Total: 12 NFTs
Though the special slot can be an Ultra Rare it may also be any other rarity including common. What I'm saying is its a gamble, but not much of one.
If you have time to wait for them to sell each pack contains roughly $8 even when you get bad ones.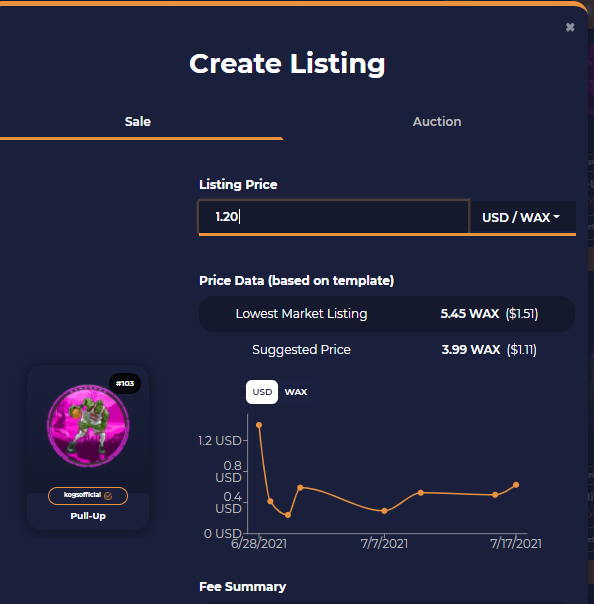 See even before the price spike the Uncommon sell for over $1 on average. The number of KOGs Per $8 pack is 12 of this 12 you for certain get Uncommon: 3 Rare: 1 & Common: 6.
With the Slammer and Specials slot being Random rarity & thus value.
Between the Common and uncommon KOGs of any $8 pack you will on average have around $6 worth.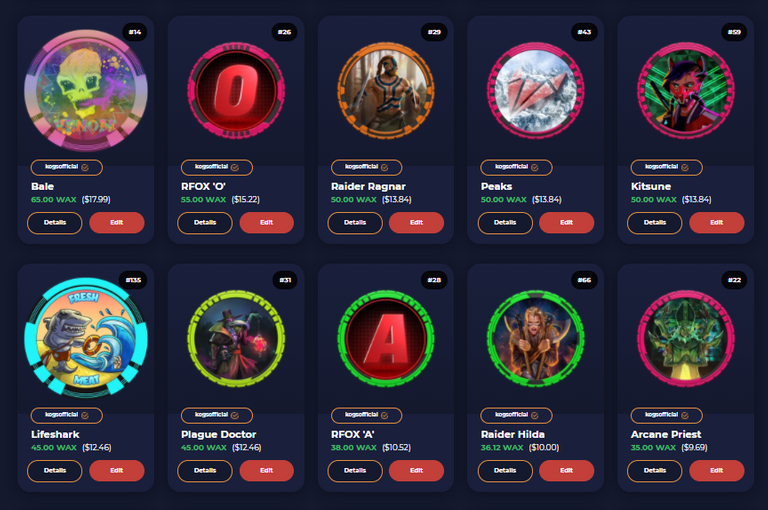 Not always that valuable but they usually fetch $2-$3 Meaning with just the ones your guaranteed to get you more or less pay for a pack. With 2 wild cards that could be nothing or something amazing.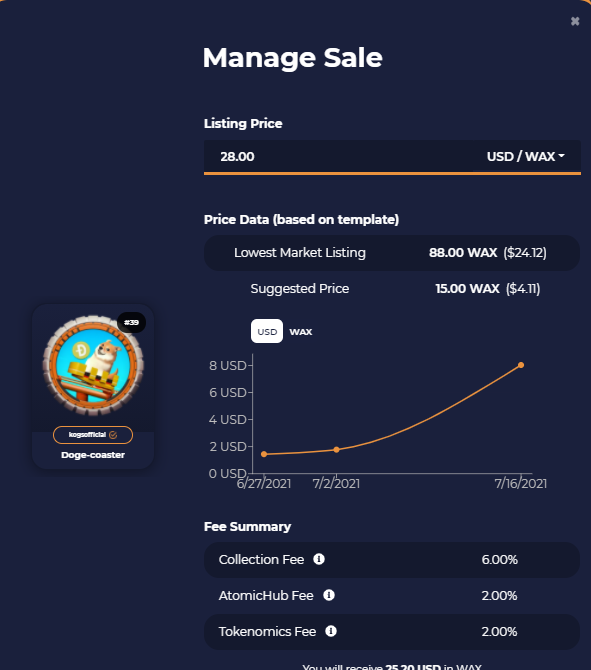 Now when it comes to this series of KOGs I haven't gotten as lucky as last season yet.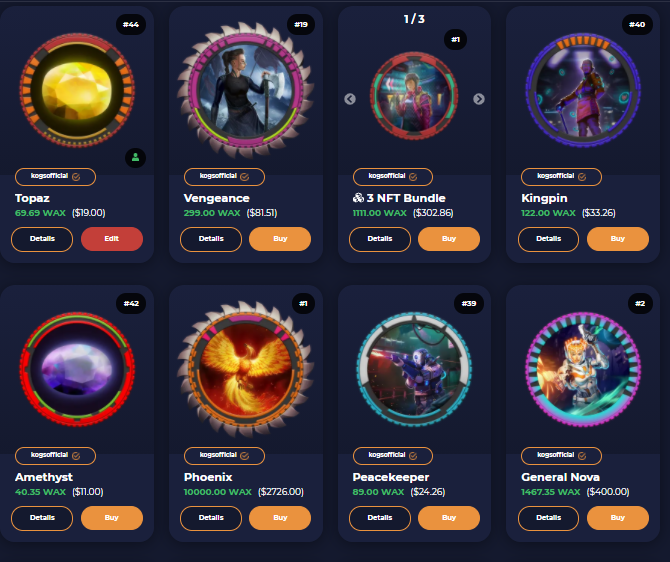 Though other WAX users clearly have , above is the market look at those prices. Never going to sell for this you would think right?



Wrong this is my sale from the last series when colection completion and Staking was going on.
I will not do Staking today as this write up is long enough already, not to mention I dont want to write about something I have yet to accomplish personally.
Just a rule If I hadn't done this once I'm not going to tell you the reader to.



For now however the KOGs market is looking bullish & though it wont hit Splinterlands levels it is set to explode.


Yes KOGs money Splinterlands money NFT money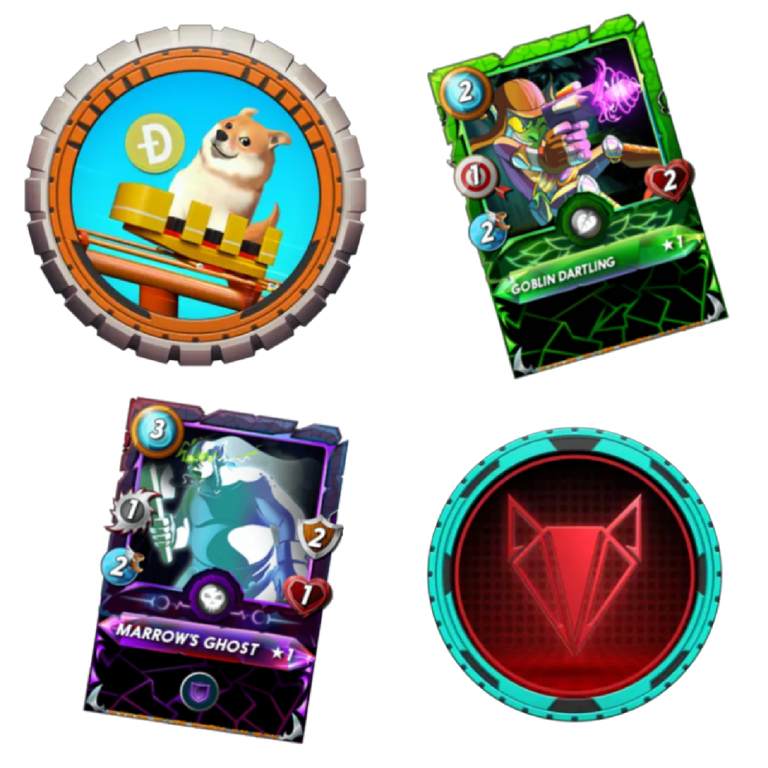 Triger a Tip bot get a NFT
Given the rise of popularity of my NFT airdrops & Since there are a few forms of Hive crypto which you can trigger a bot to distribute via a command.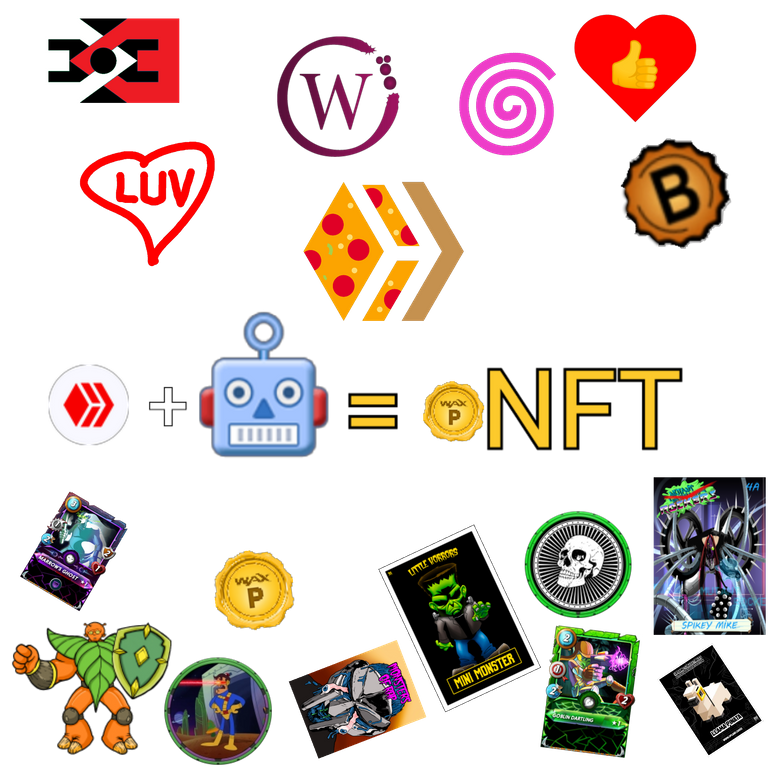 Why not do a secondary airdrop for those that want to participate simply trigger one of the (Tip bot HIVE alts) In the comments followed by your WAX wallet address.
Once I'm aware you have done so I will send a verified NFT for every coin triggered.


A list of some of the HIVE alts with this function.
BEER
WINE
HYPNO
LUV
ENGAGE
PIZZA
ALIVE
For any 1 of these received I will send 1 NFT to the specified WAX address. No limits trigger as many as you want Ill send a NFT for each.


It may take a while but I will respond once the NFT(s) are sent to verify I have done so.
Air drop URL
In every post I airdrop WAX NFTs via a URL which can be claimed by the first lucky reader to click it, after its claimed once the link will no longer be active. If your the lucky reader that claims the airdrop please let other readers know in the comments it helps.
https://kogs.atomichub.io/trading/link/332407?key=5Jc2LsN9cCYEhx2yoWGZqHBWGSk6BusWPMbJH53VjFbYDKN5rgQ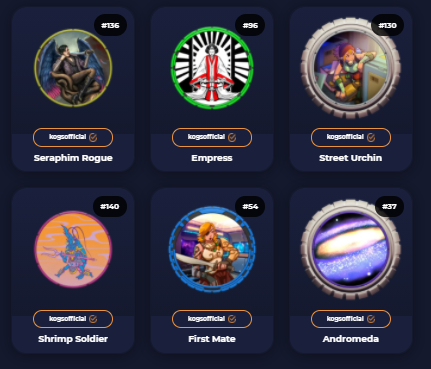 Today is KOGs on KOGs on KOGs at a glance about $6 worth there are 2 slammers and a Rare a Uncommon and 2 commons.
Dont forget if your the lucky reader to let the other readers know in the comments it helps. Also If you have any comments or questions about todays write up let me know in the comments.
When my posts do well airdrops get better so please re blog, like, comment, and subscribe to get more large airdrops just like this one.
Perhaps your interested in purchasing any of my NFTs from my ever expanding collection you may do so here.
My stock constantly rotates so it changes daily
https://wax.atomichub.io/explorer/account/akyqy.wam
Free WX game play to earn
https://prospectors.io?waxref=akyqy.wam
more free WAX games, rewarding free NFTs/Crypto
https://rplanet.io/
https://collect.social/referral?r=akyqy.wam
Rising star is a totally free HIVE game no input for steady output my kind of investment.
https://www.risingstargame.com?referrer=chubb149
Oh I guess now Torum to
https://www.torum.com/signup?referral_code=chubb149
Thunder Token is free to mine off a phone app & recently it was bridged with BSC as well as being Bridged with ETH already so its currently shooting up in value. You can still produce it for free here's my referral link.
https://mining.thundercore.com/referCode?referralCode=WMONVM
HIVE games
https://www.cryptobrewmaster.io/game/invite?ref=3d5efa435682425384e9aeb6236ab07e&code=AlphaBonus
https://splinterlands.com?ref=chubb149
Faucet with immediate payout to wallet
Hive
https://giftgiver.site/faucet
WAX alts
https://caittoken.io/account/faucet/
---
---