Dahlias..... They Got What Bees Crave
Oh Look!
O.O
Its Time for Flowers !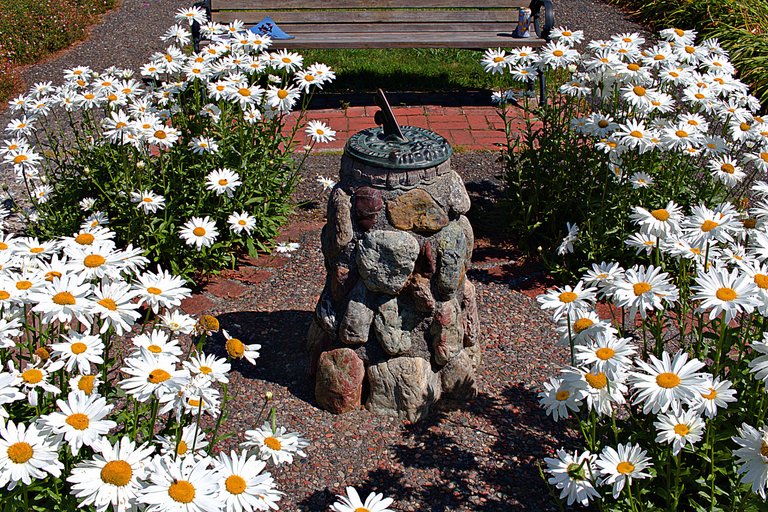 Hello Everyone and welcome back to my favorite little neighborhood flower garden.
Last month I posted some images of the wounderful Dahlias they have here and they were just starting to pop. Well if they were popping then, they are exploding now.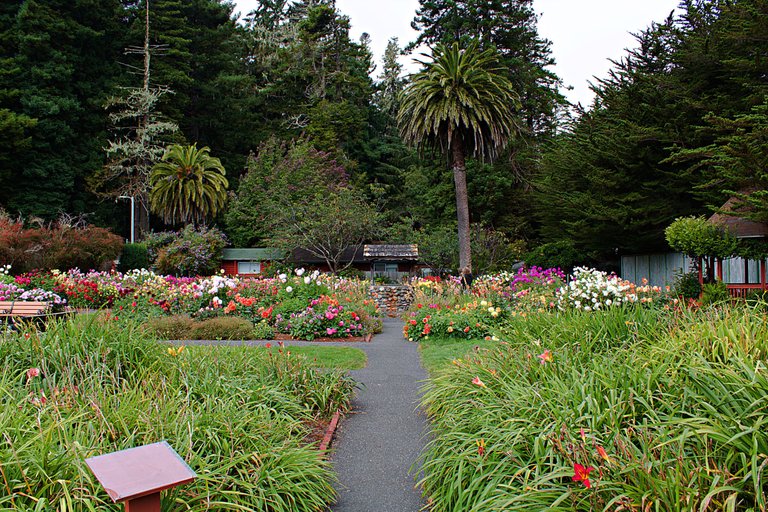 Here is a shot at the entry path as you can see there are explosions of color everywere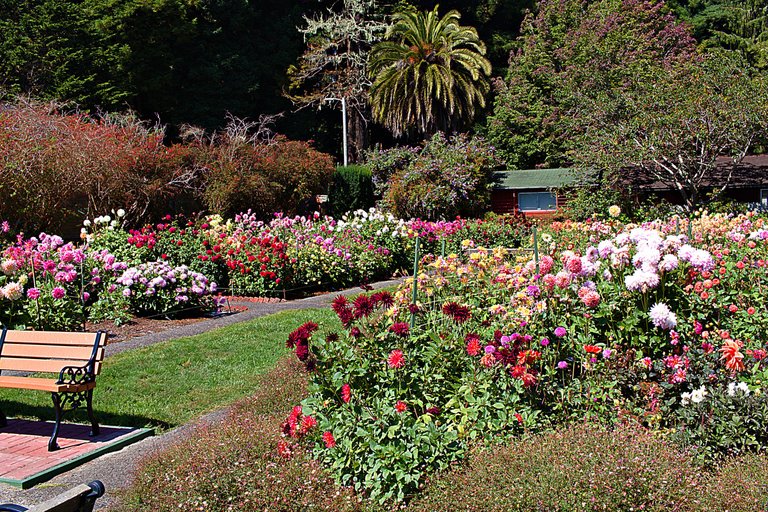 A bit in and a pan to the left gives you some idea of the density of blooms here.
Most of these Dahlias are 4 to 6 feet tall.
The "trees along the back left are the "Mother of all Fuchsias" I posted about last year and they are bursting with blooms as well......and Hummingbirds.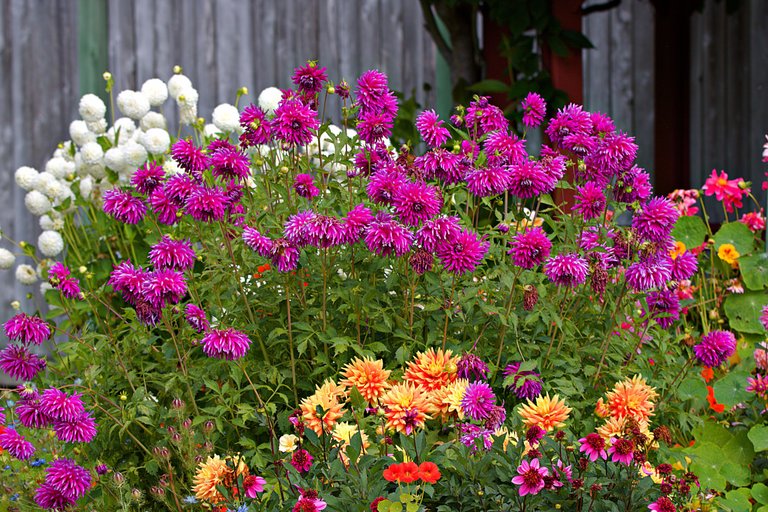 I started of with the 18-55mm lens to get some wider shots of the bloom clusters.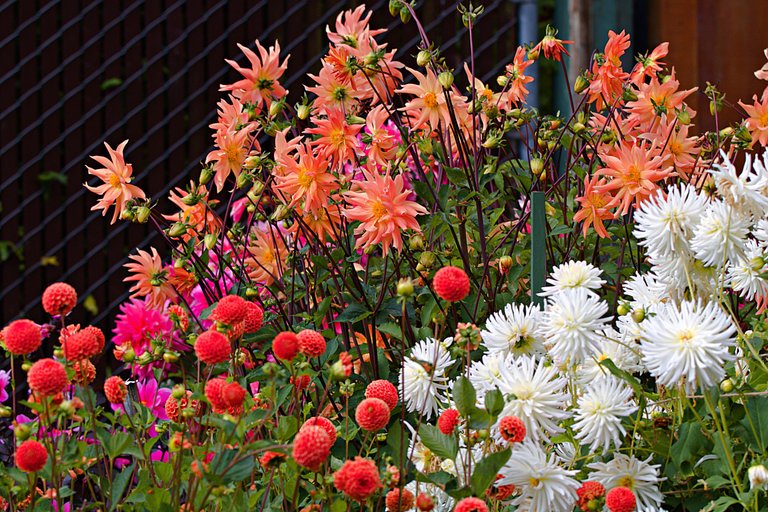 There are Dahlias of all shapes and sizes here with blooms the size of tennis balls all the way up to the "Dinner Plate Dahlias" that are bigger than your head.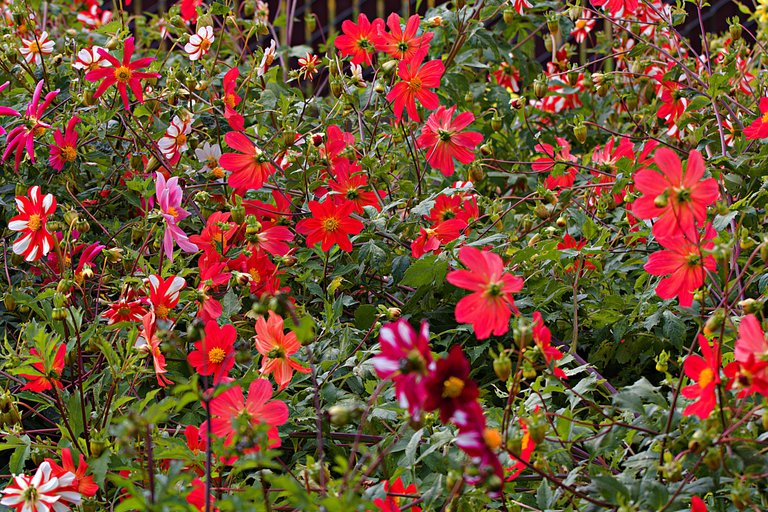 The mix planted Dahlia bed above looks like a feild of exotic Daisies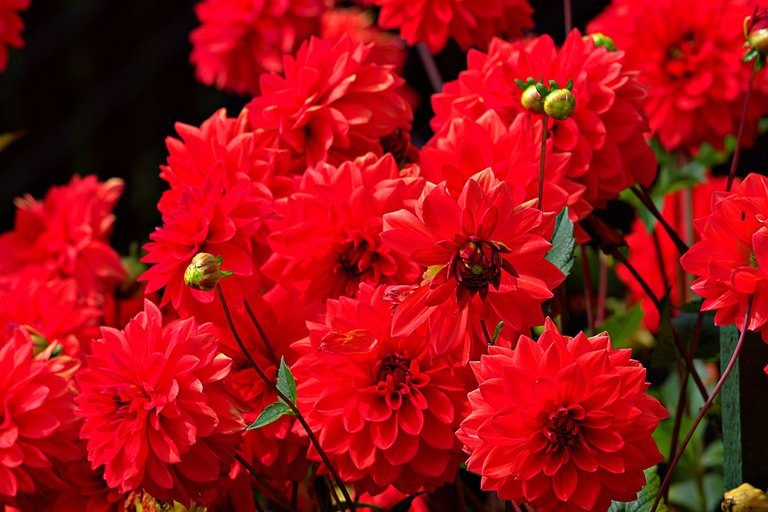 Every direction you look there is a burst of intence color from a spray of blooms.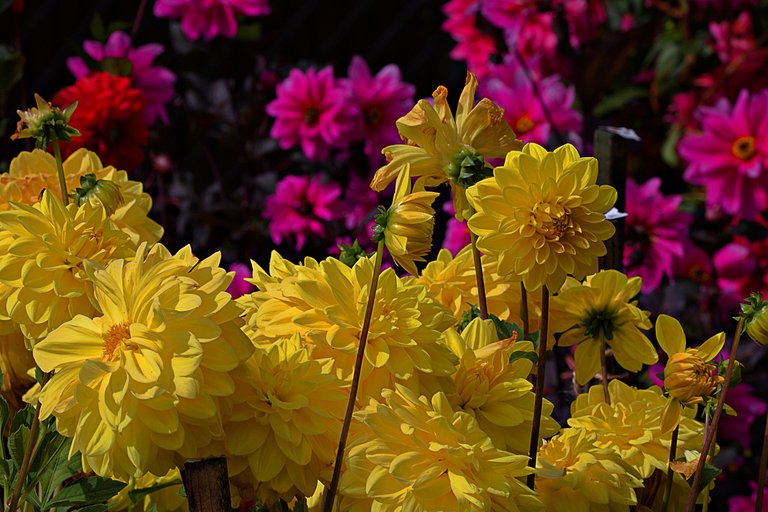 It's a mix day here today, the overcast has burned off to a partly cloudy day so my light is going from full sun to darker cloudy light.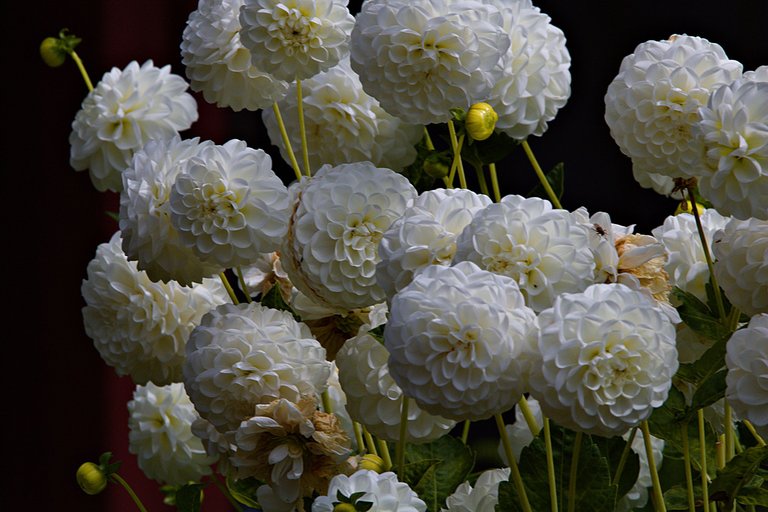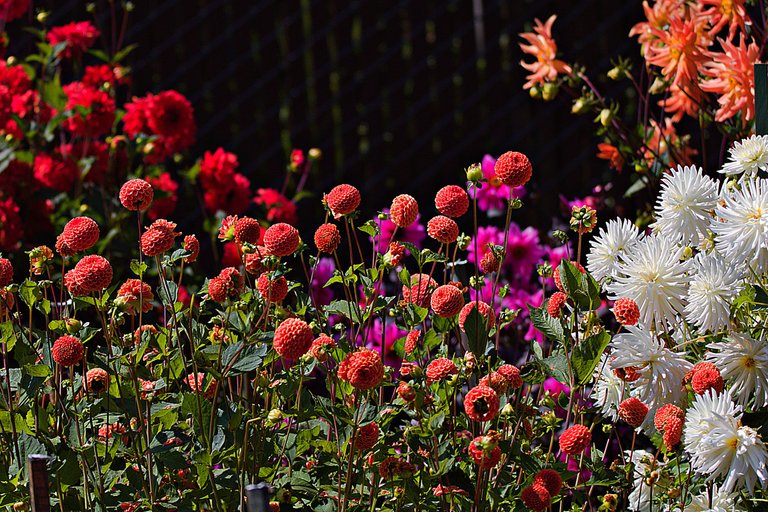 OK I'm done with the nice light lens and it's time to reach out and touch something with the 150-600 mm Sigma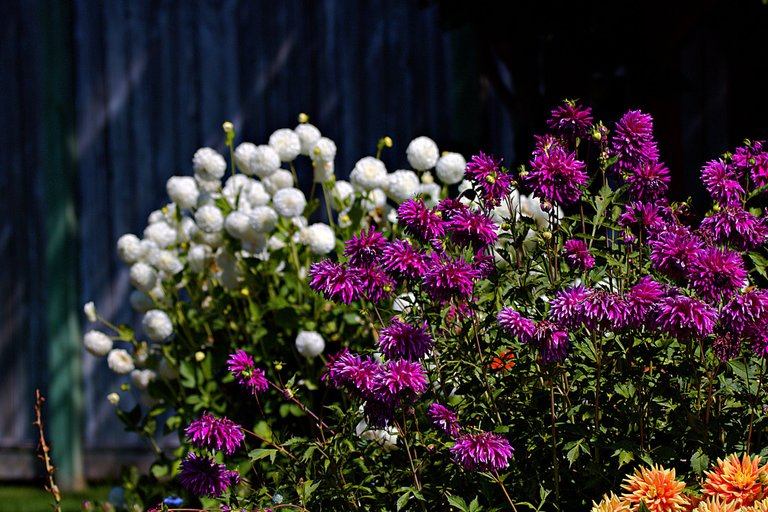 WARNING FLOWER PORN NSFW.... O.o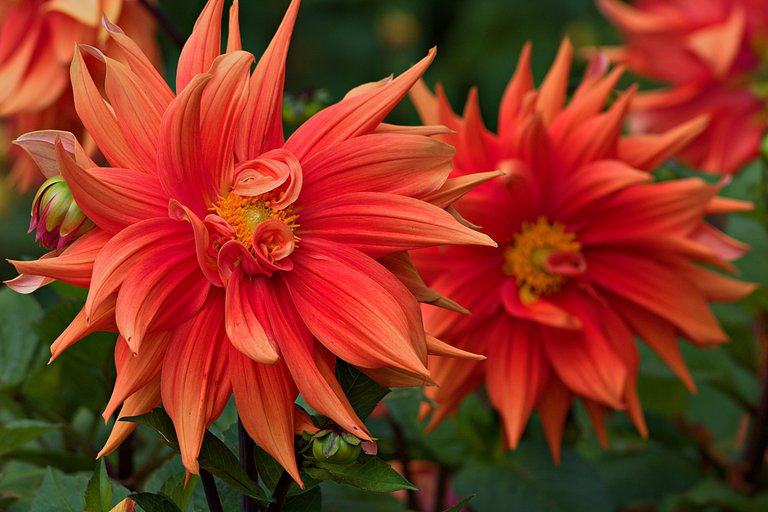 I love using the long lens.. <,<.. Er... telephoto lens for this as I can reach out and isolate single and small clusters of blooms wile nicely blurring the background and turning the more distant black.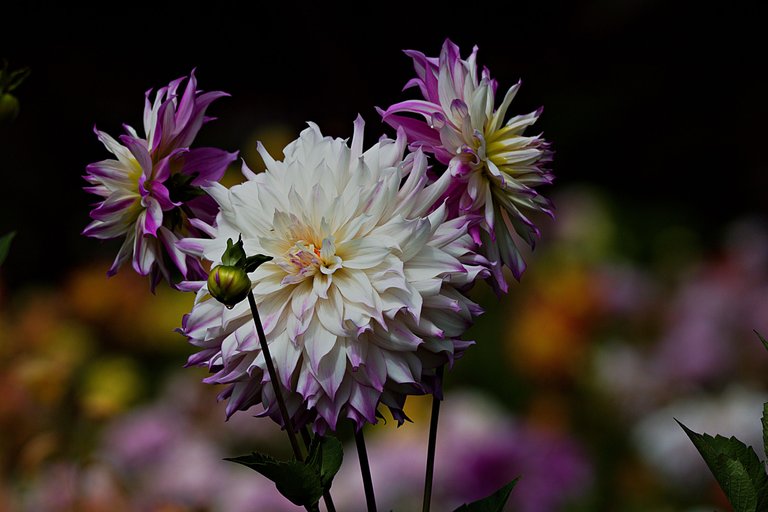 Strike a Pose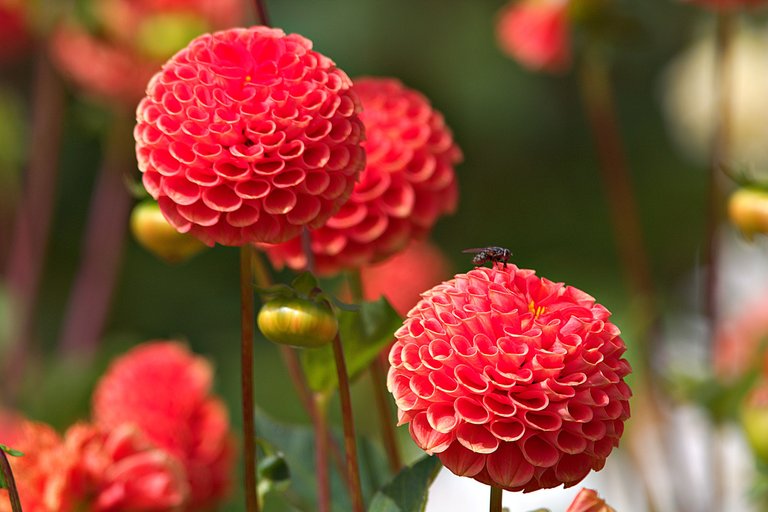 The Hummingbirds don't seem to work the Dahlias but the Bees and flies sure do. The flies seem to have made there way into several shots today.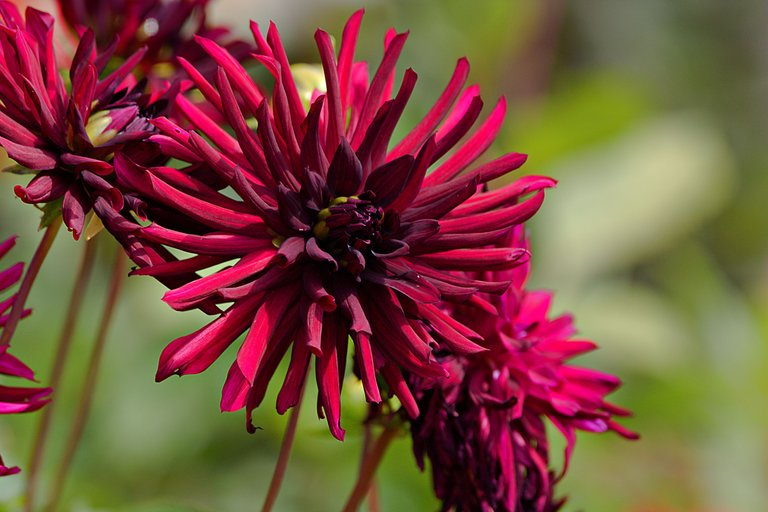 Some of the most vivid ones are the purple and red ones,these images were taken this last Sunday in mostly defused light (cloudy). The ones I took the next day are in full sun .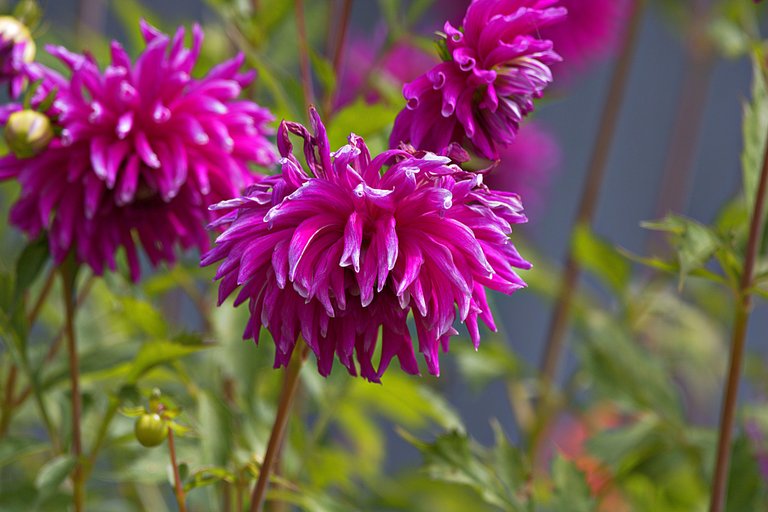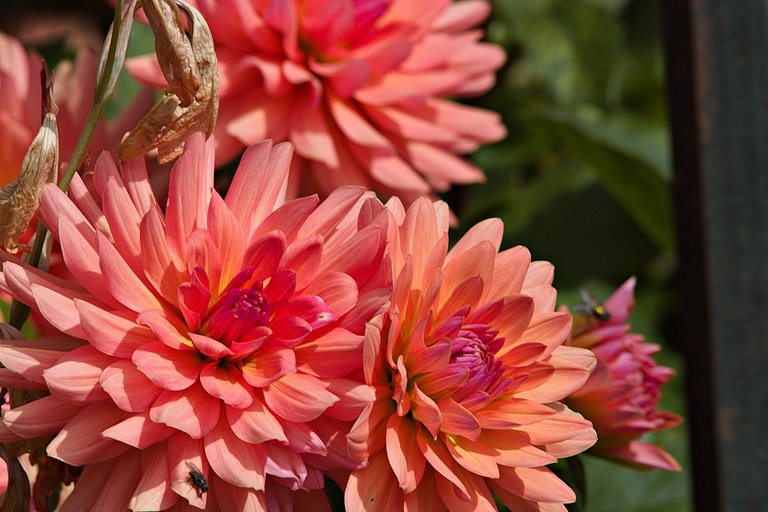 One of my favorites ha, as if.... is this salmon, peach, colored one with hints of yellow at the pedal base.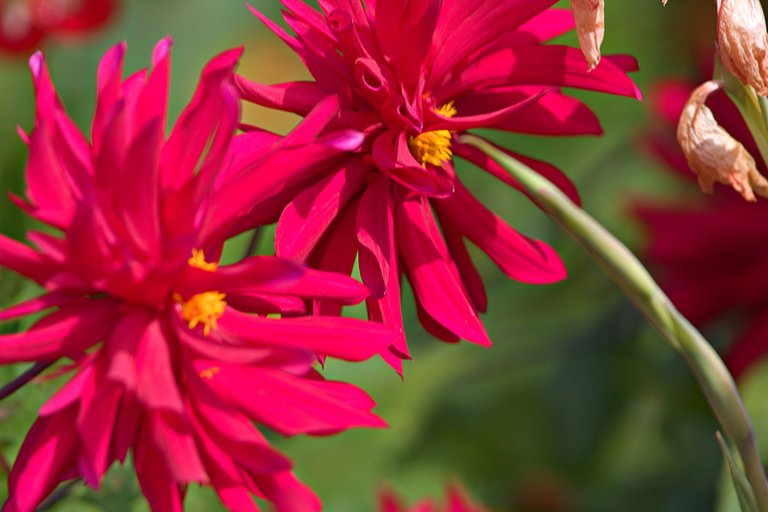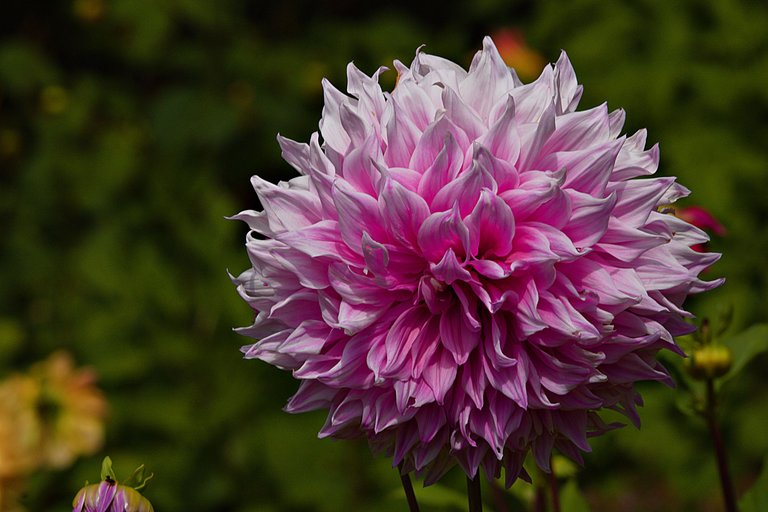 This is one of the "Dinner Plate Dahlias" and the bloom is as big as my head and is right at eye level for me... so about 5 1/2 feet .tall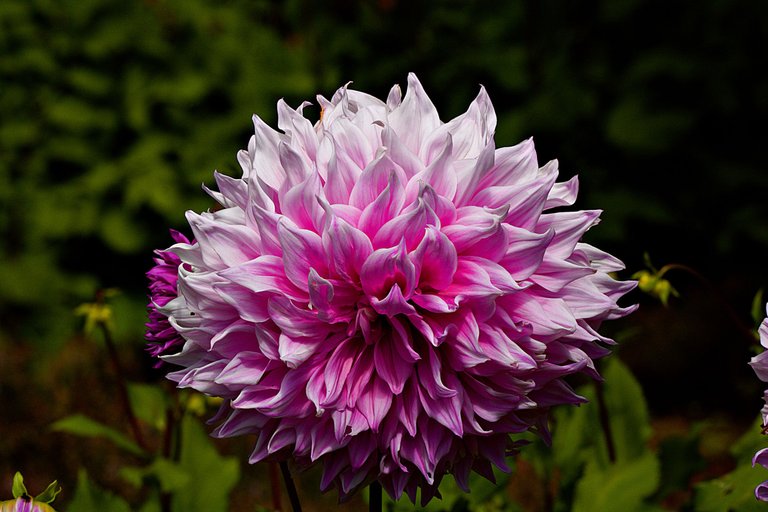 The image below would have been way better if I didn't have to crop out the child's blurred head out of it.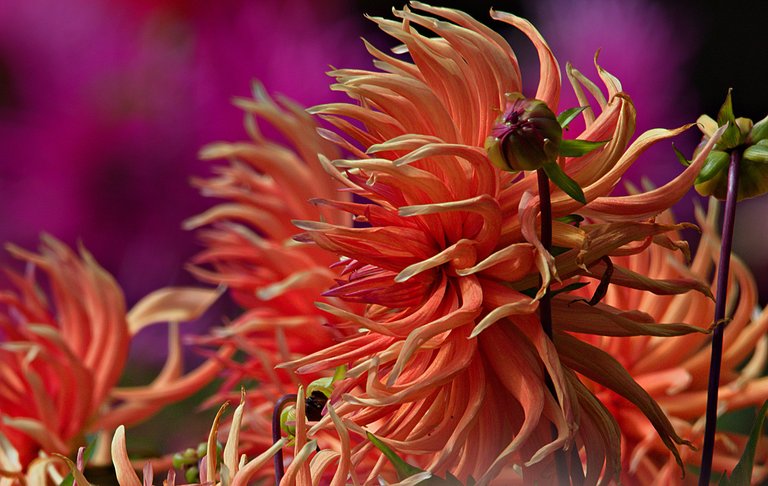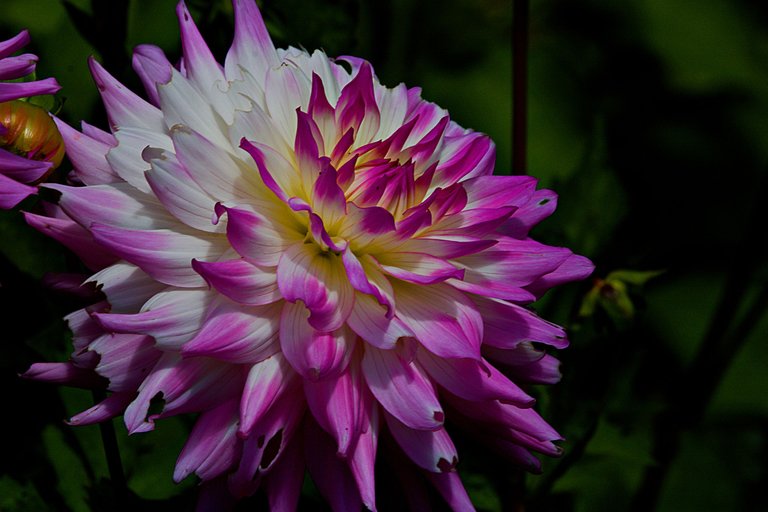 More Giant head sized blooms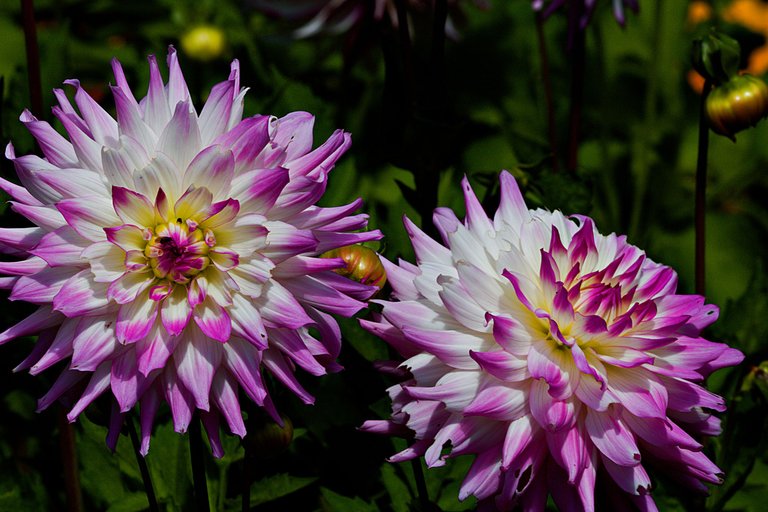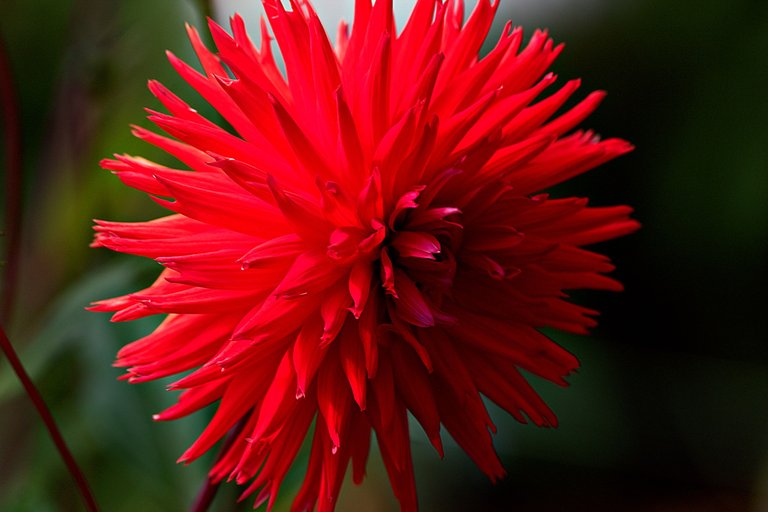 This red one was so bright and glowing in the sun I had to desaturate it.... a lot... to get it to look like a real flower and not an over the top cartoon version of one lol
I was glowing neon red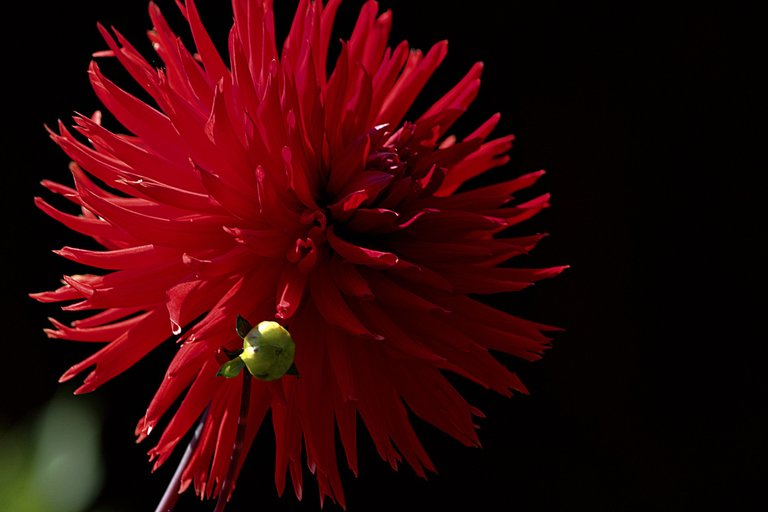 This was the one I was imaging when a the Hummingbird swooped in over my shoulder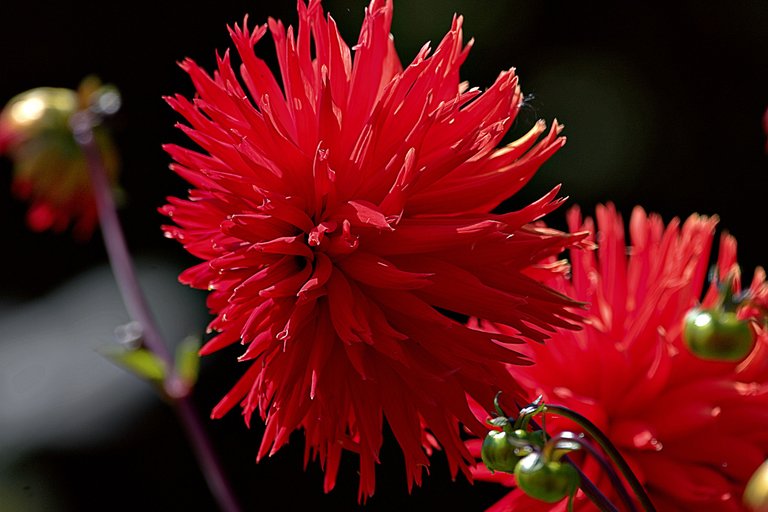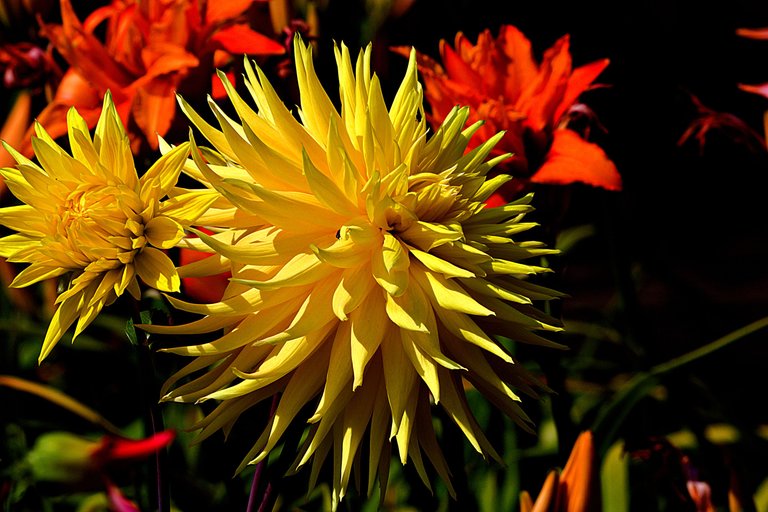 Now yellow is not my favorite color by any means but these little darlings wear it well, very well indeed.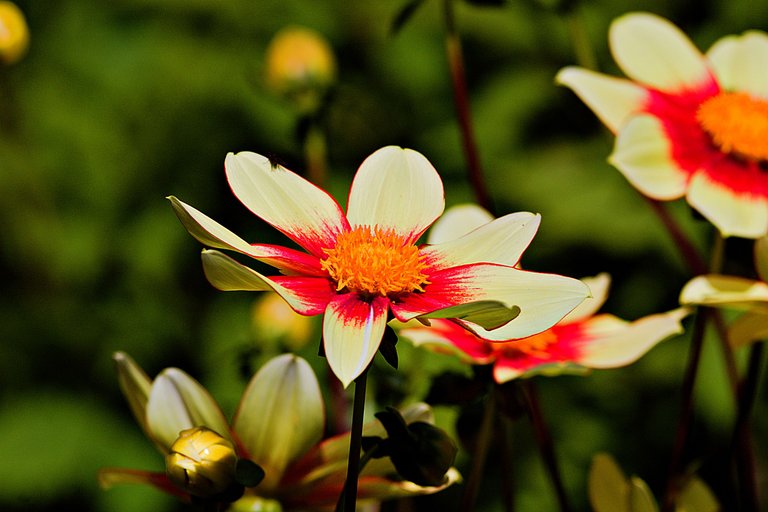 I took so many images over the two days I had to break this post into at least two posts and that will be like a best of kinda thing
for a couple hundred Dahlia images lol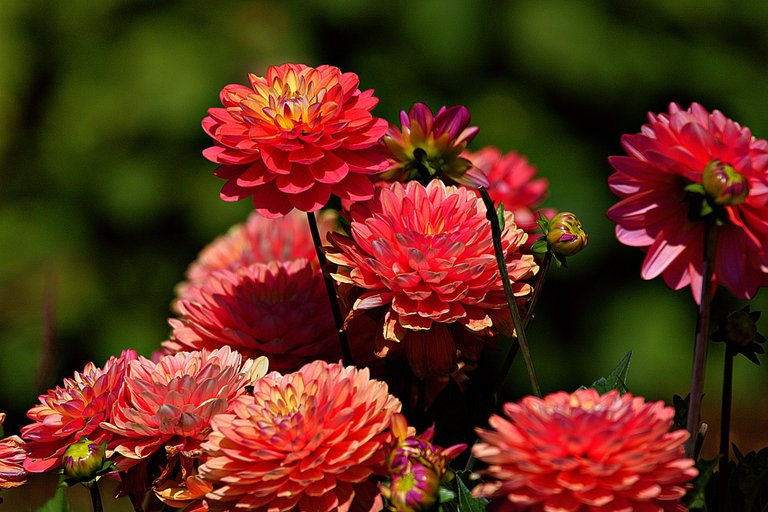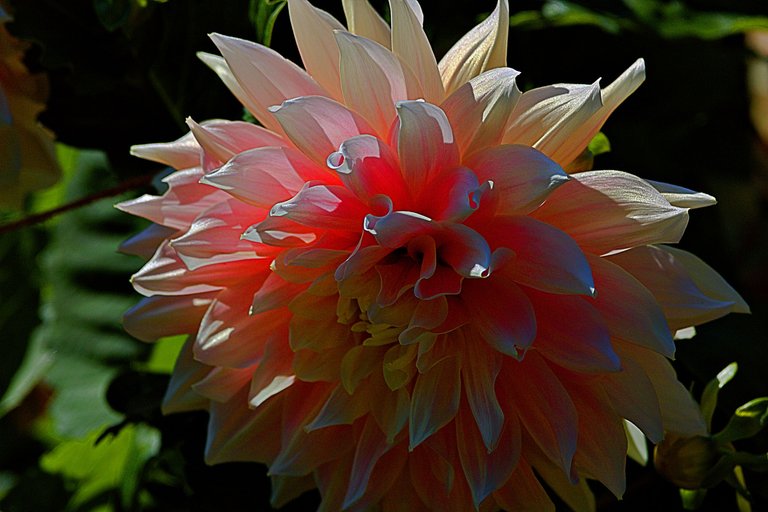 I'll leave you all hear for today with this Giant bloom and my little Humming bird visitor and I'll bring you the rest tomorrow.
Wile your waiting, head on over and check Always a Flower and everyones favorite little Queen Bee @dswigle
They got what plants crave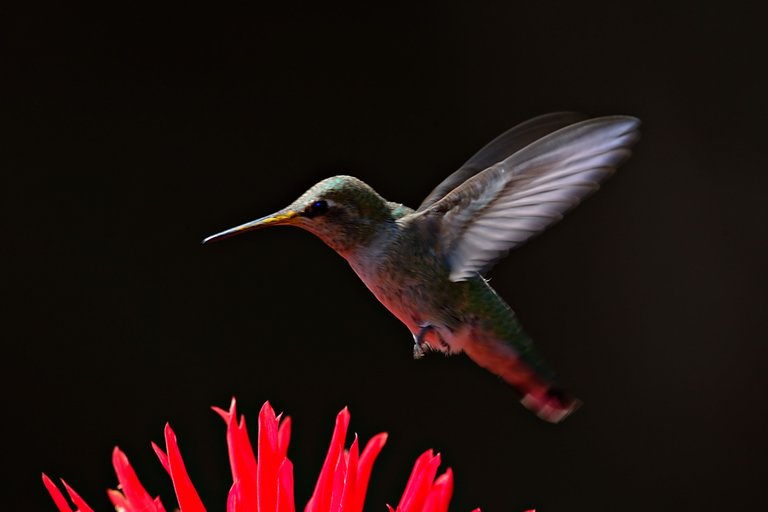 Thanks for visiting my post. If you enjoyed it please consider upvoting and following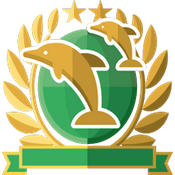 Unless otherwise noted:
All images original, by me.
All Rights Reserved.
Chromium AutographOnline Signature Maker
---
---