Man On The Road-digital paint
HOLA DE NUEVO, TRONCOS!
En esta ocasión quería compartirles otro dibujo que hice para un nuevo cliente. En este caso, el chico le interesaba que yo realizase una ilustración de él mientras caminaba en lo que parecía ser una ruta larga en medio del desierto, o terreno montañoso.
Respetando el concepto que me mandó, y con su aprobación, le mandé mi propuesta la cual aprobó bastante rápido. Me gustó mucho el resultado final de la ilustración y en todo este proceso me sentí con bastante libertad creativa, por lo que encantado les mostraré el paso a paso.
Para todo este proyecto, usé referencias del cliente para acercarme lo más posible a su rostro y referencias para los fondos, como montañas, carteles, y diferentes terrenos desérticos. Disfruté mucho ilustrándolo y considero quedó bastante cool. Espero de corazón les guste tanto como a mí.
HELLO AGAIN, TRUNKS!
This time I wanted to share with you another drawing I did for a new client. In this case, the boy was interested in having me do an illustration of him walking on what appeared to be a long trail in the middle of the desert, or mountainous terrain.
Respecting the concept he sent me, and with his approval, I sent him my proposal which he approved quite quickly. I really liked the final result of the illustration and in all this process I felt with a lot of creative freedom, so I'll be happy to show you the step by step.
For this whole project, I used references from the client to get as close as possible to his face and references for the backgrounds, such as mountains, billboards, and different desert terrains. I really enjoyed illustrating it and I think it looked pretty cool. I sincerely hope you like it as much as I do.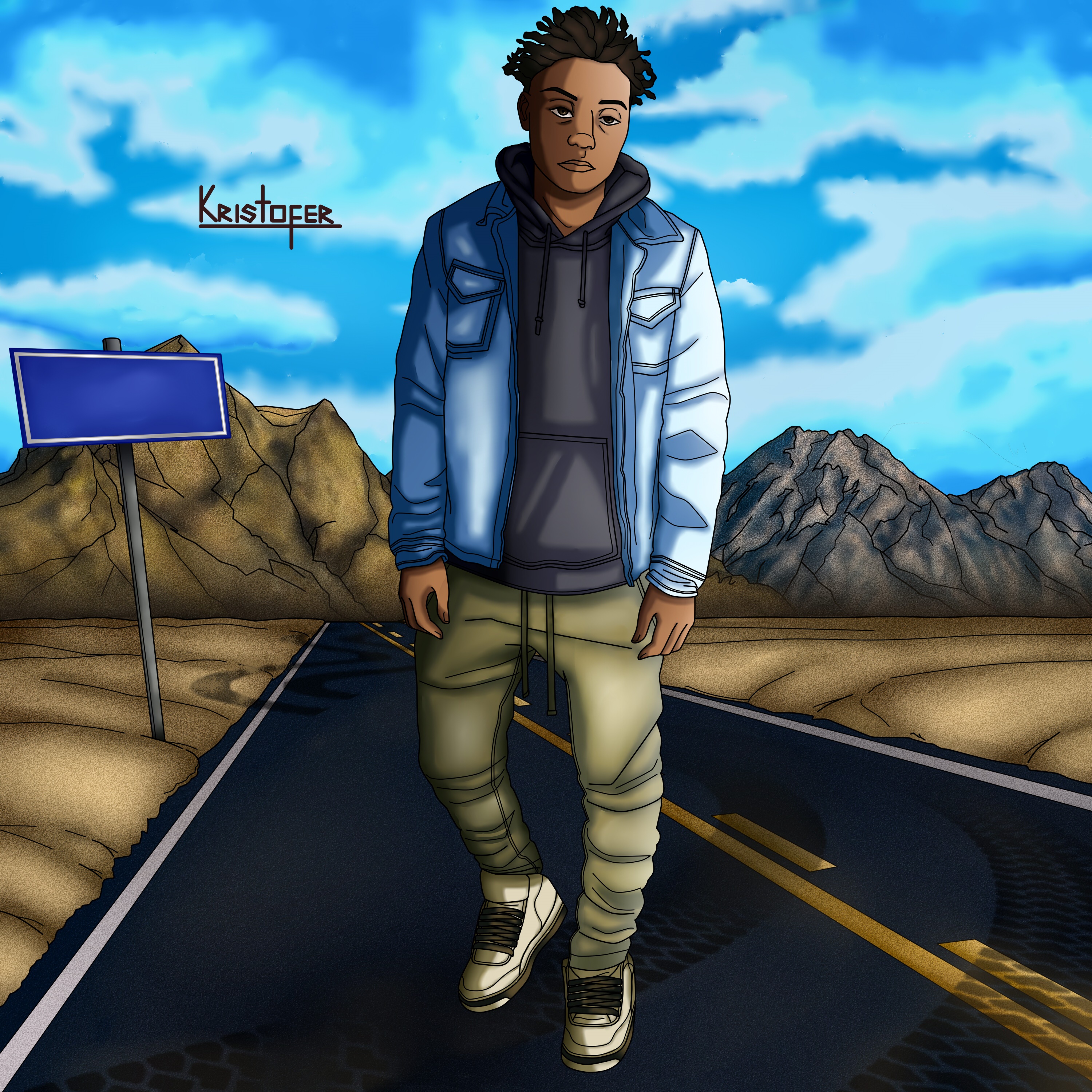 Step by Step:
Primero, comence haciendo un boceto rustico del artista, para luego definir los rasgos y detalles principales. Tambien hice un boceto rústico del fondo.
First, I started by making a rustic sketch of the artist, and then defined the main features and details. I also made a rustic sketch of the background.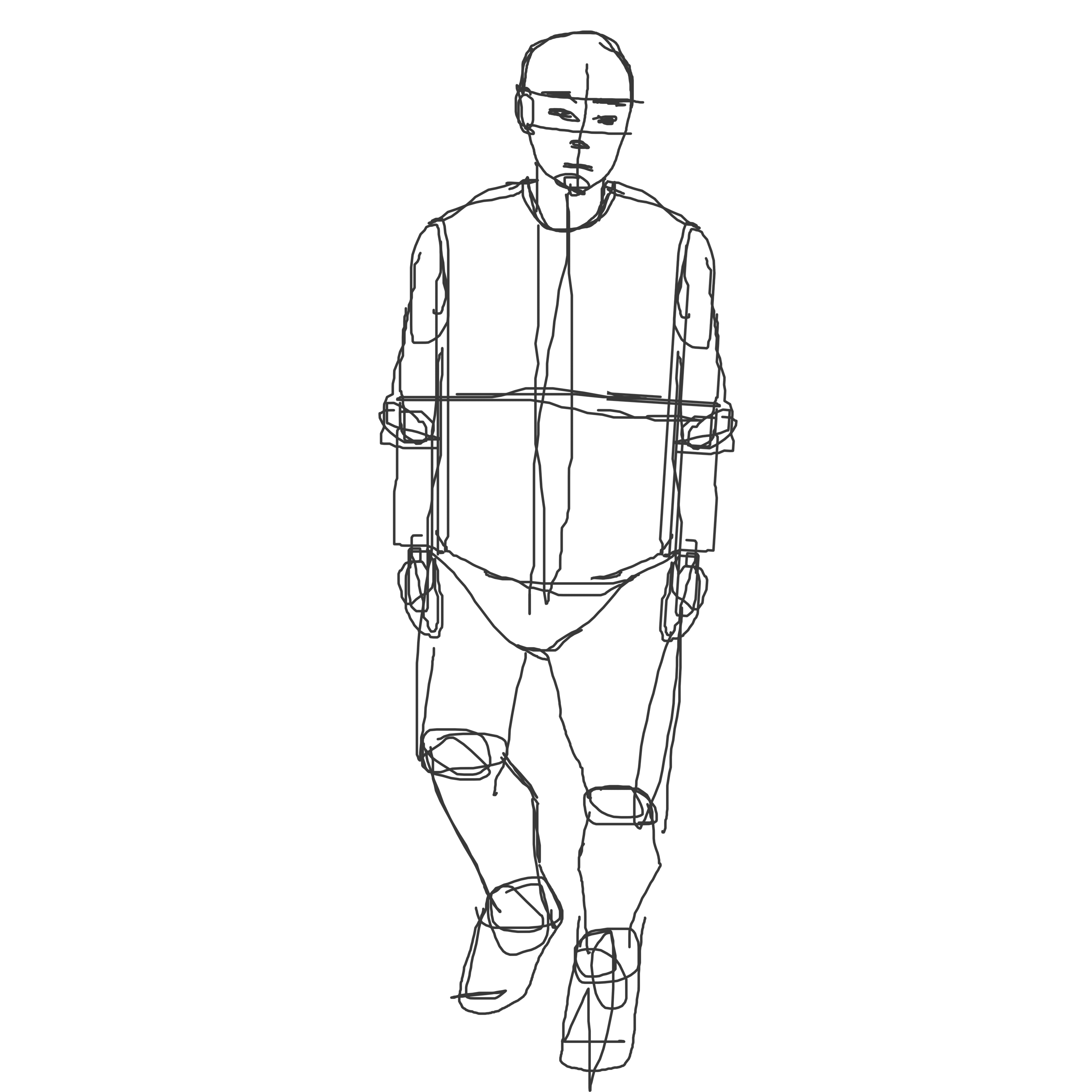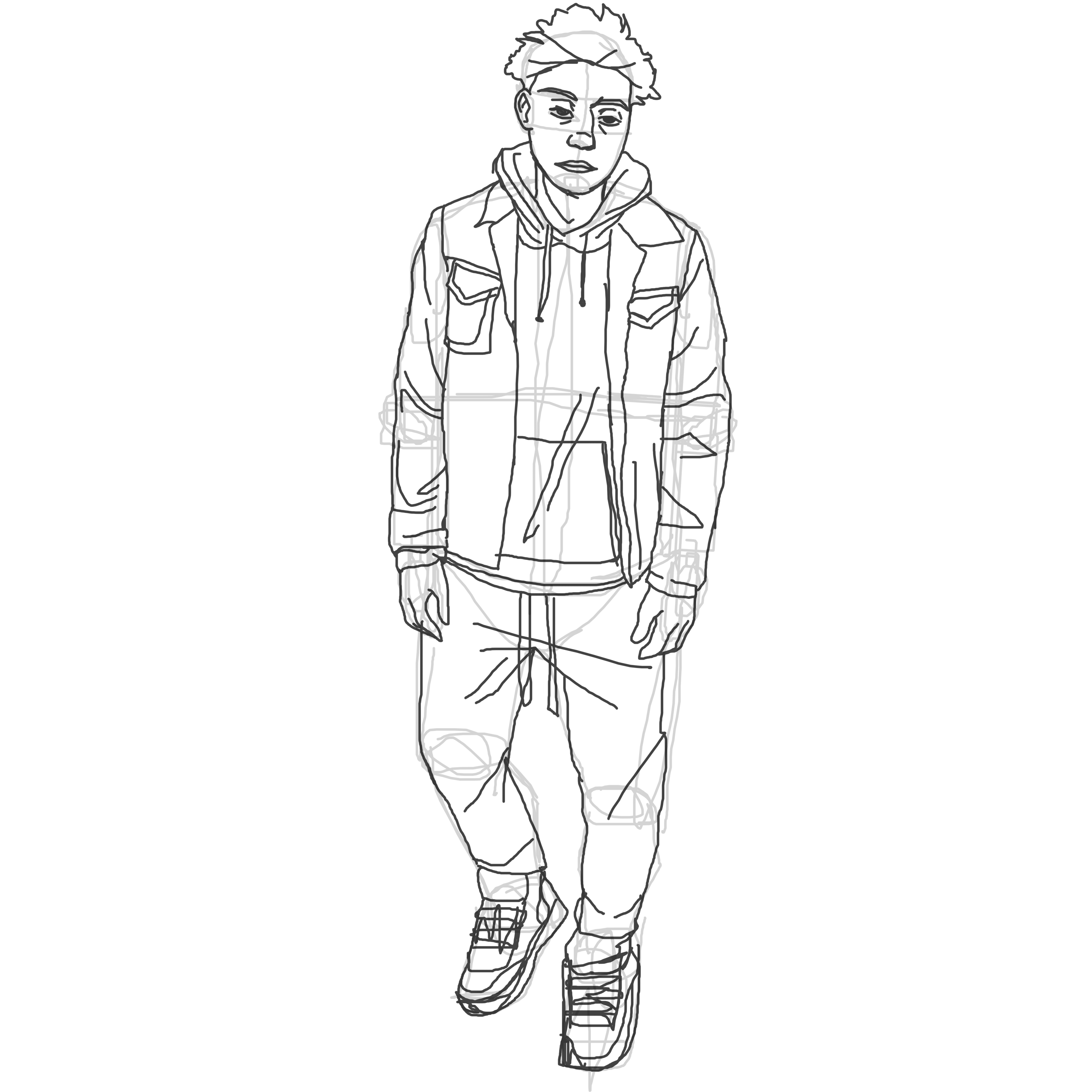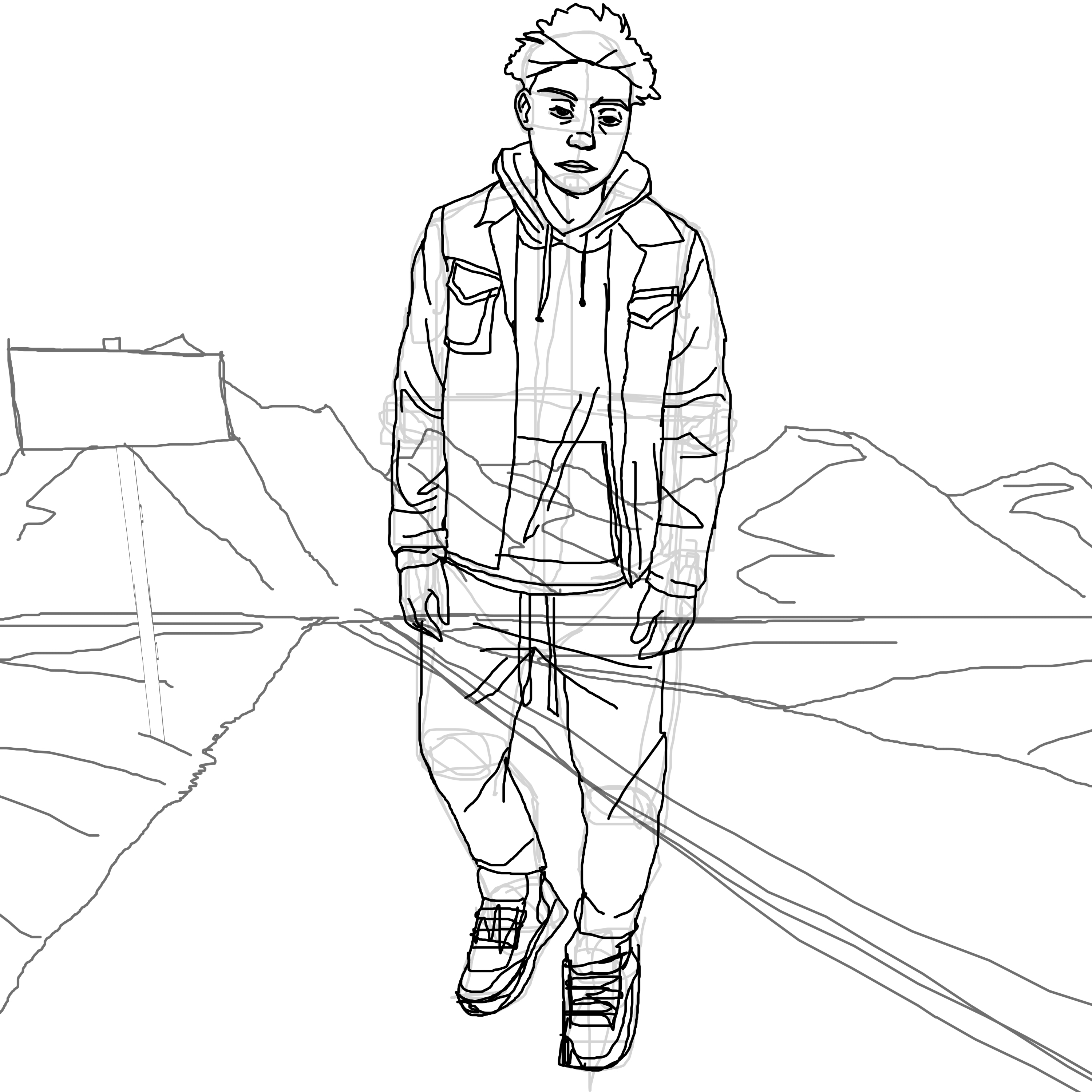 Tras esto, decidí concentrarme en nuestro protagonista. Mejoré el boceto rústico y definí el line art final, puliendo bastante su rostro para respetar las facciones del cliente. Luego de esto, empecé con el coloreado del mismo.
After that, I decided to focus on our protagonist. I improved the rustic sketch and defined the final line art, polishing his face to respect the client's features. After that, I started with the coloring of it.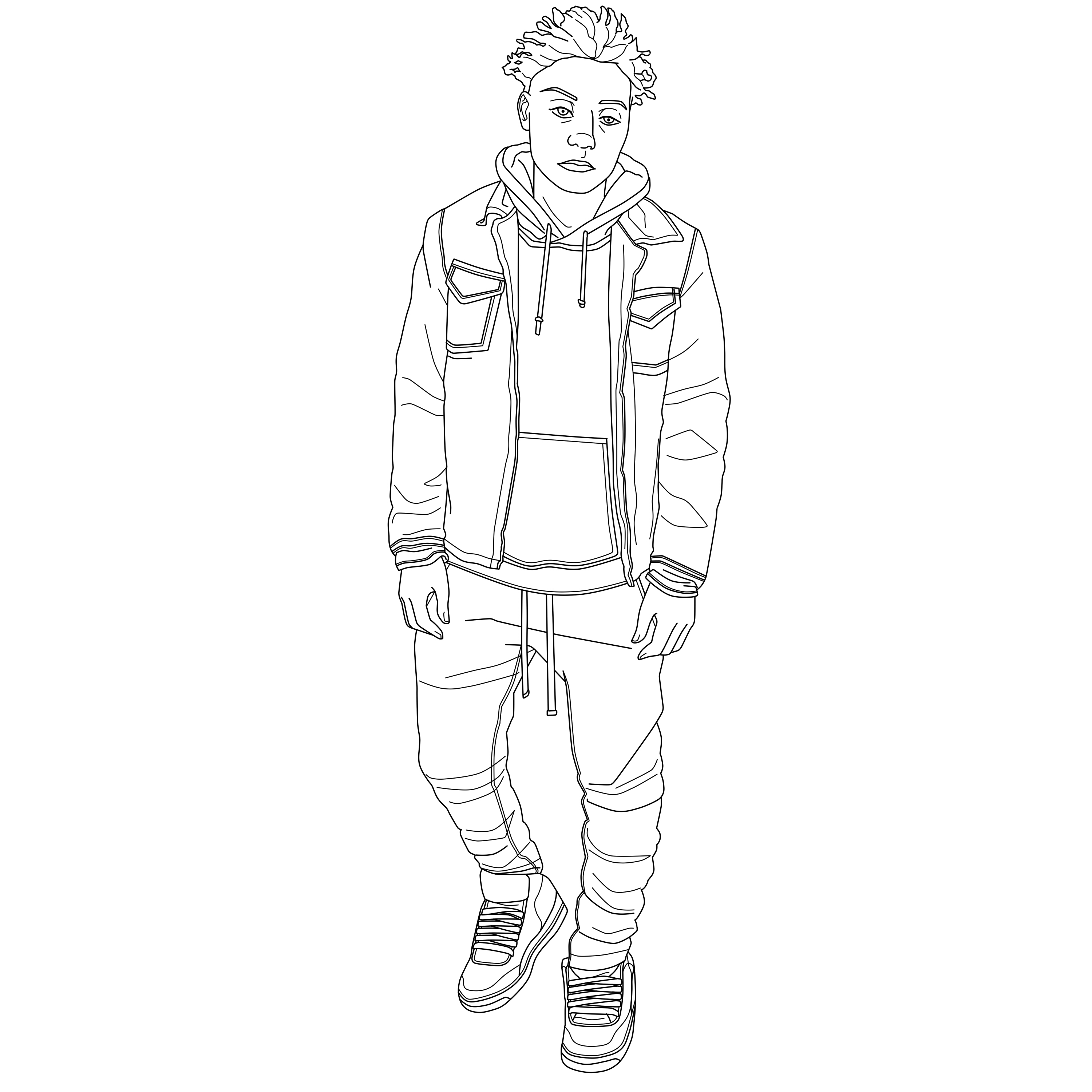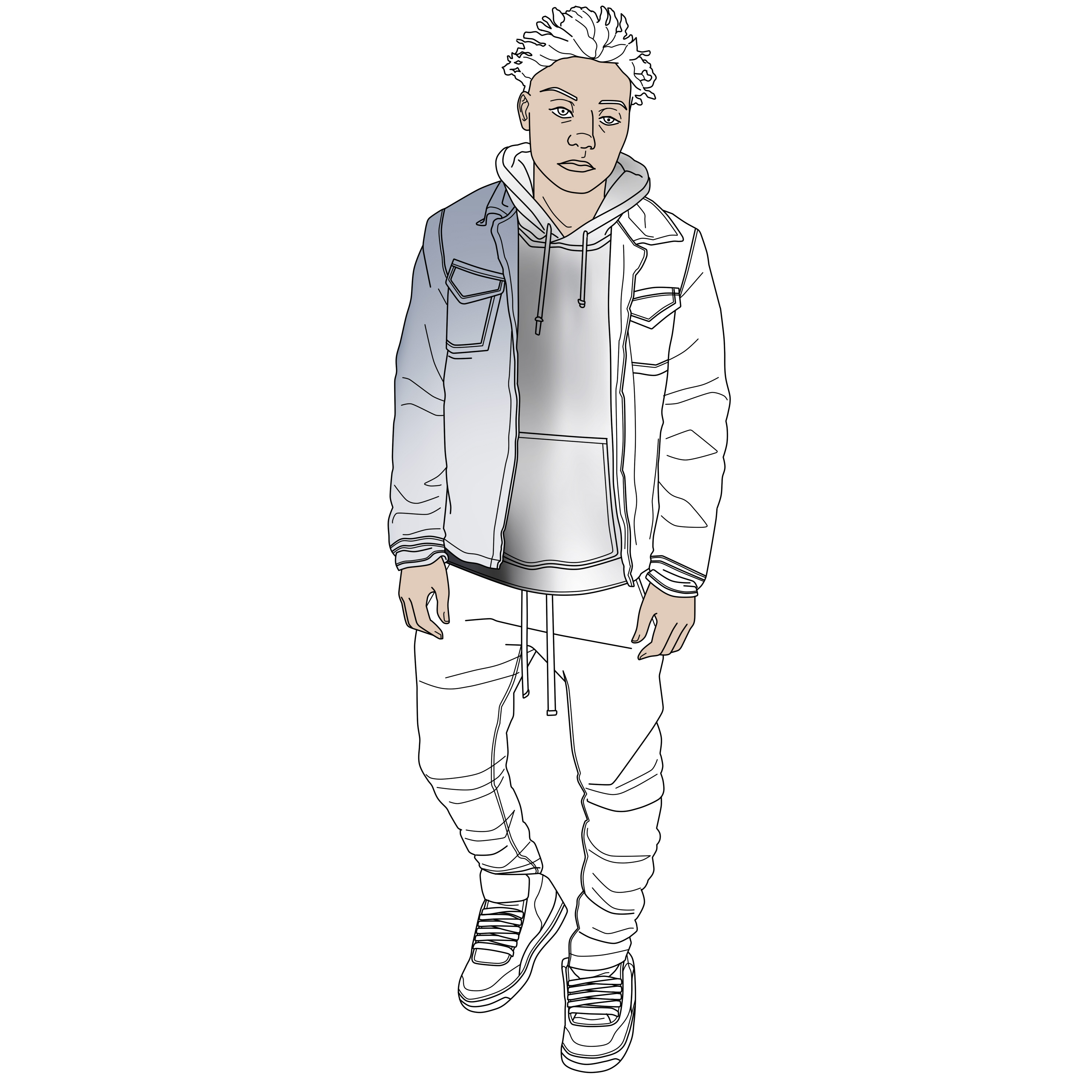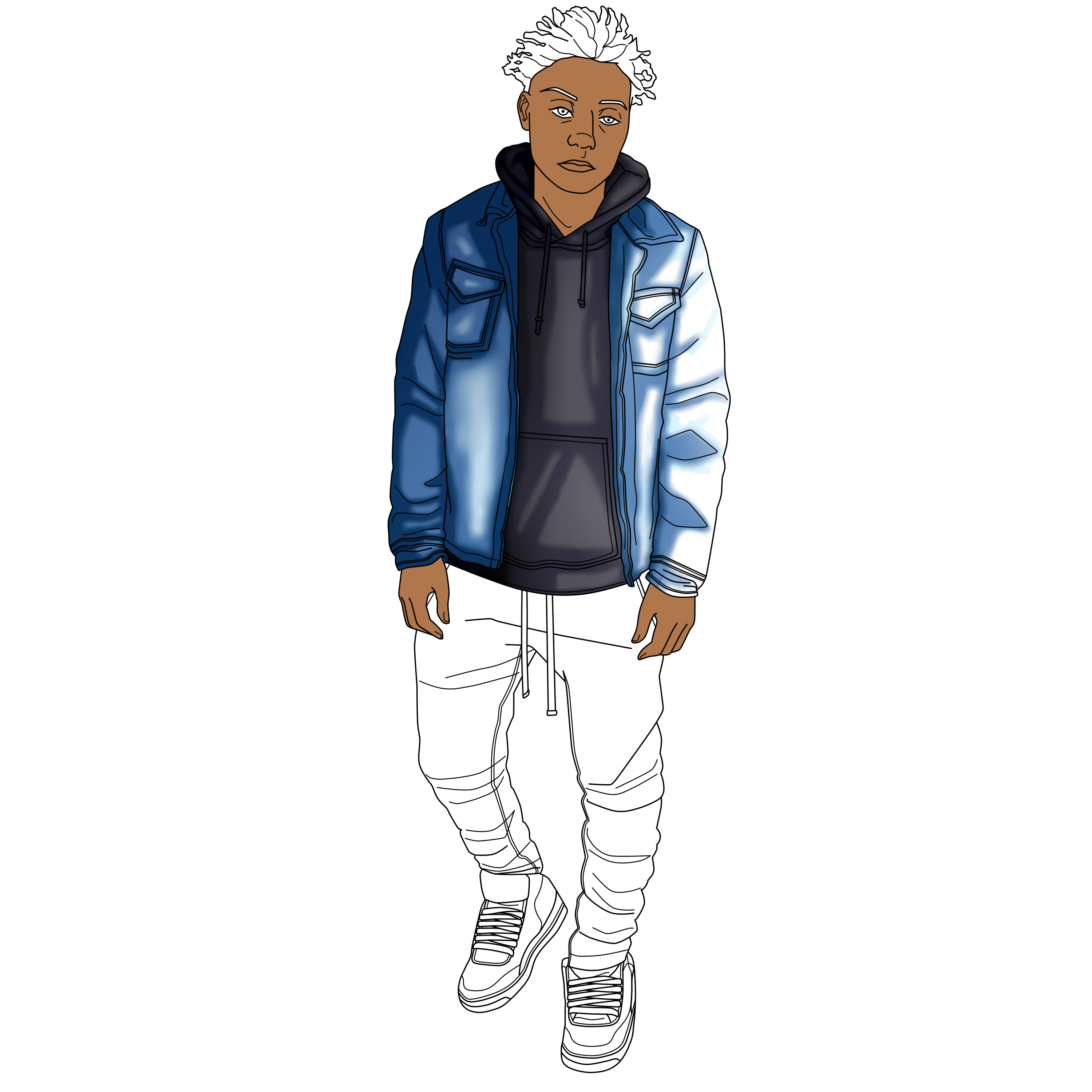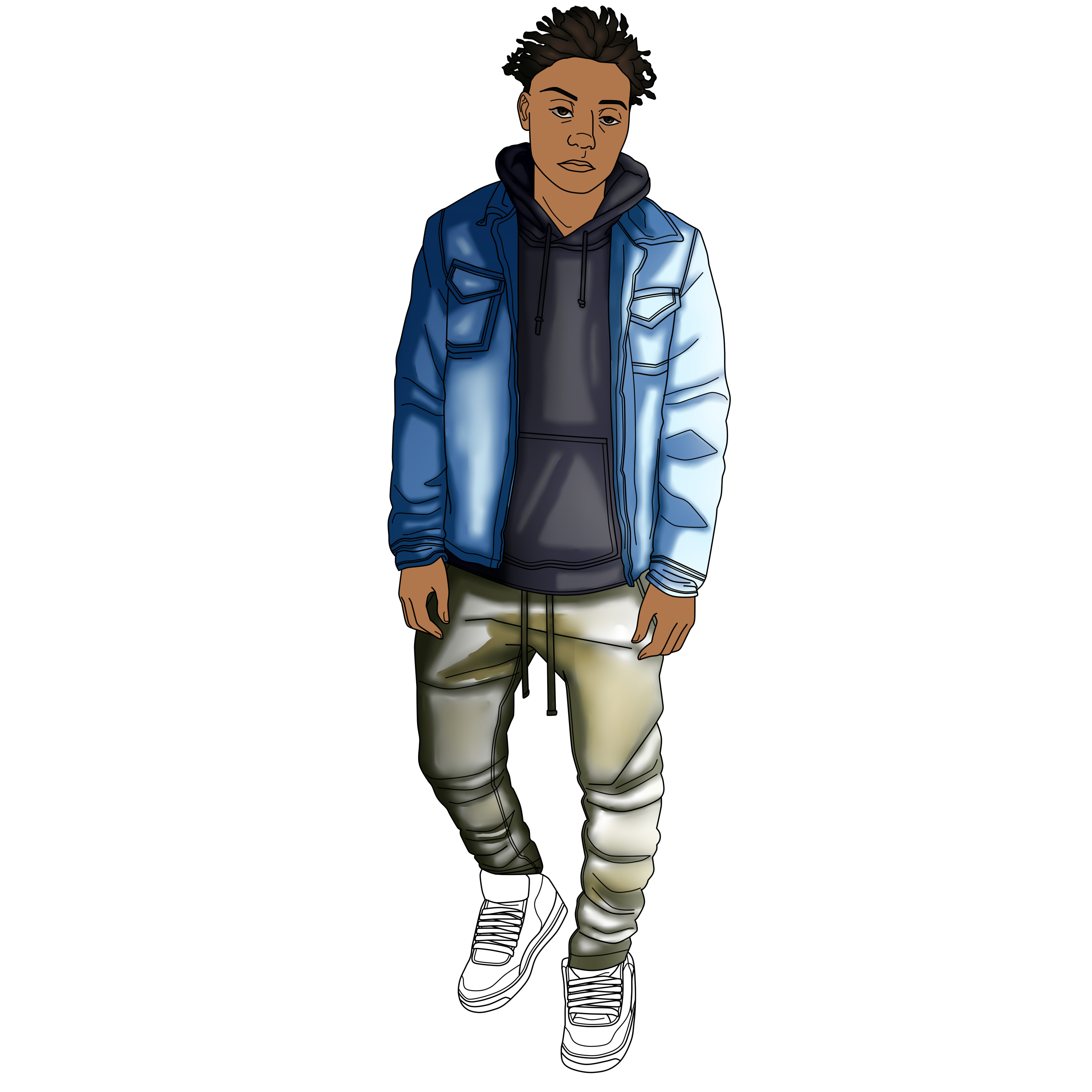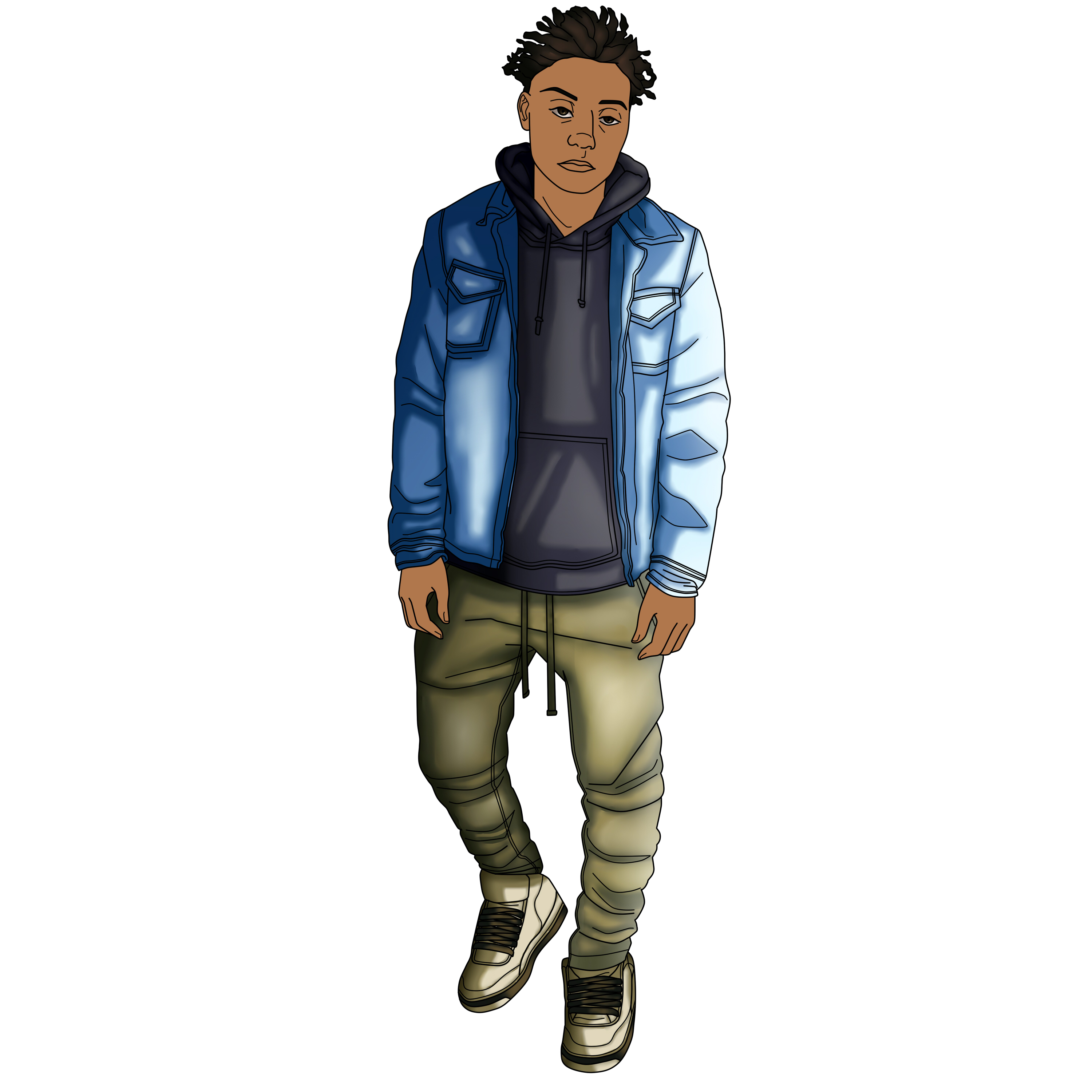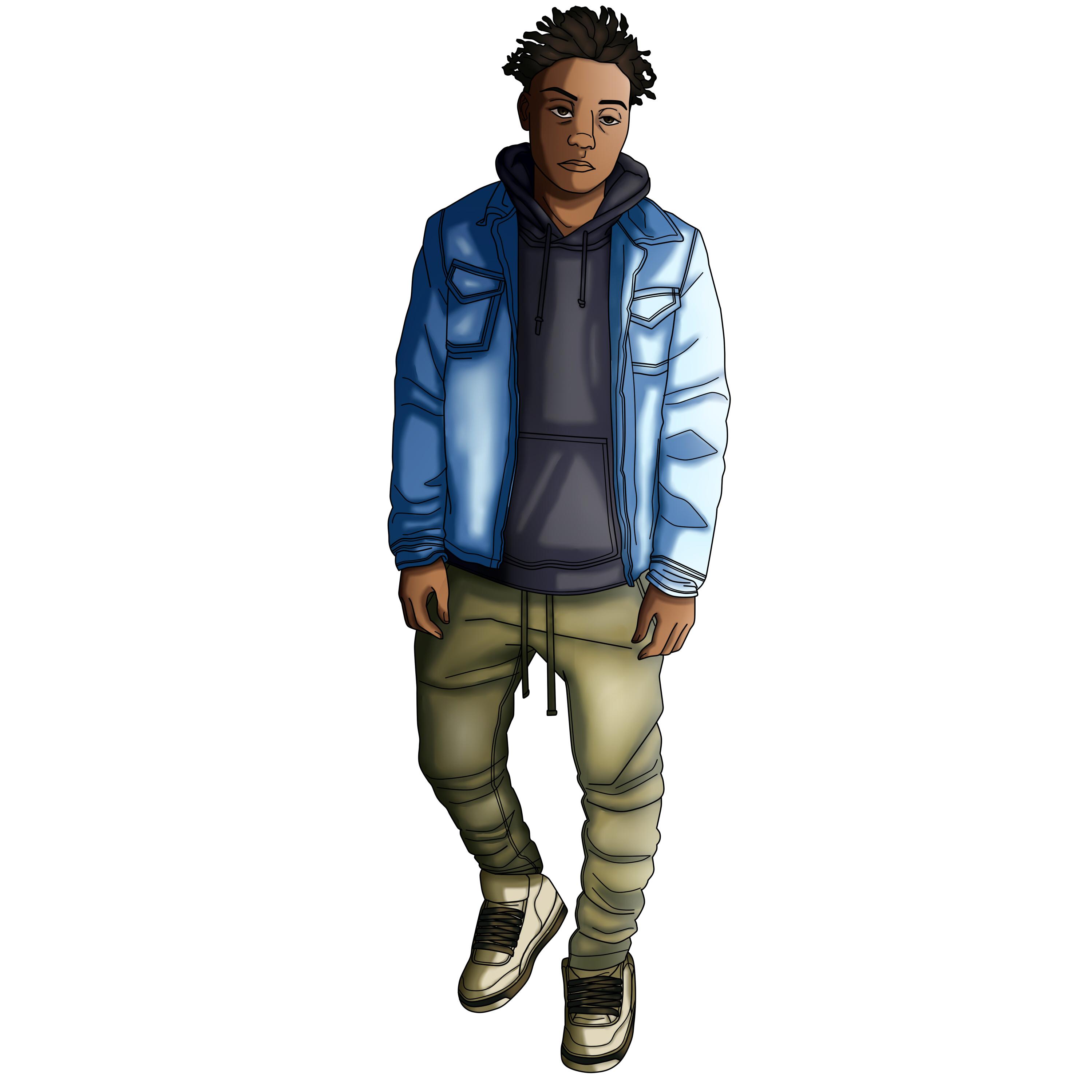 Al finalizar el coloreado del cliente, decidí enfocarme en mejorar el boceto rústico del fondo y empezar a realizar su line art final. Luego de ello, coloreé cada uno de los detalles del mismo, y agregué texturas en diferentes zonas que creía conveniente, como las montañas o la tierra. También, decidí descargar en PNG marcas de neumáticos para agregarlas a la ilustración. Esto con el objetivo de que pareciera que un vehículo casi chocaba con nuestro protagonista.
After finishing the client's coloring, I decided to focus on improving the rustic sketch of the background and start making his final line art. After that, I colored each of the details of it, and added textures in different areas that I thought convenient, such as the mountains or the earth. Also, I decided to download in PNG tire marks to add them to the illustration. This with the aim of making it look like a vehicle almost collided with our protagonist.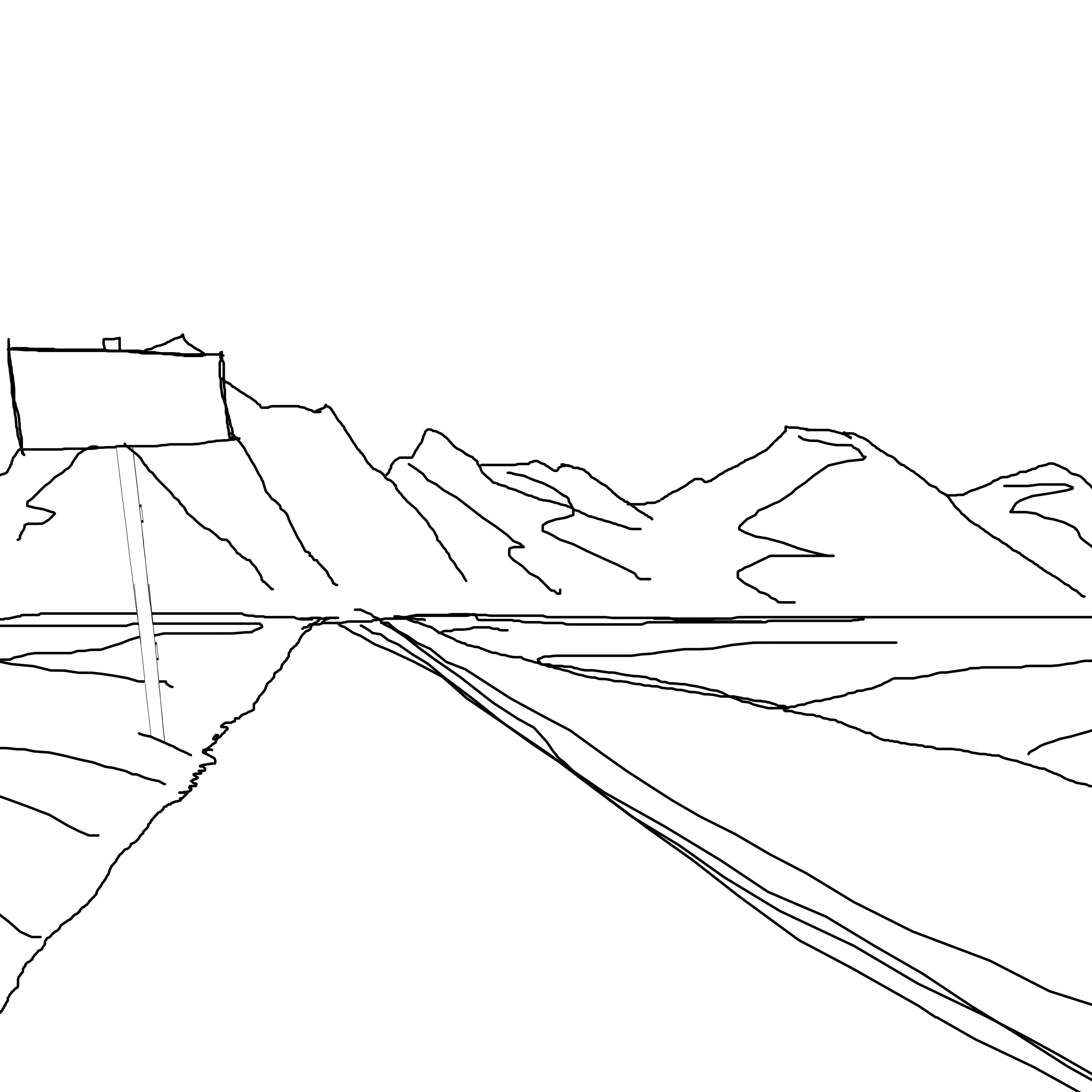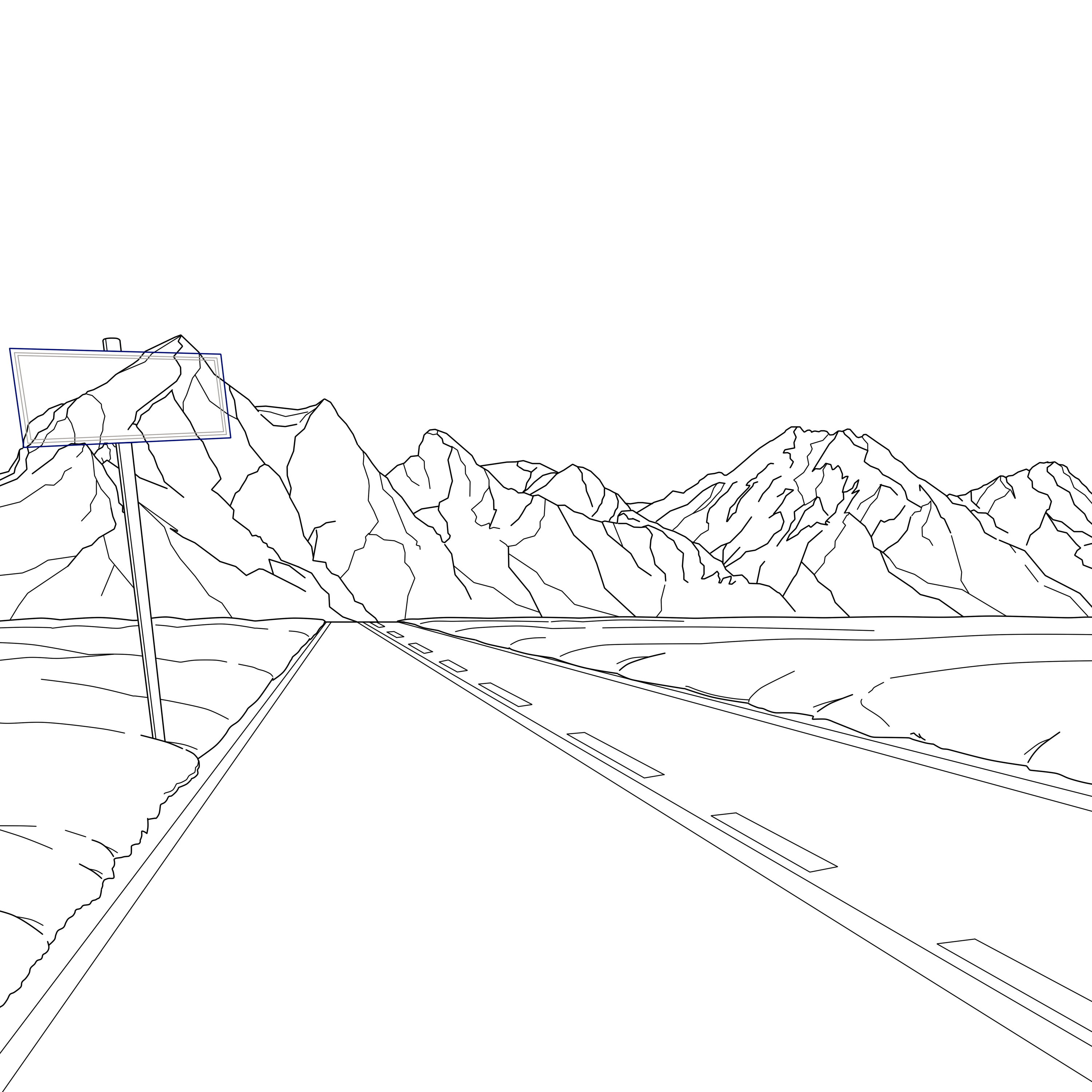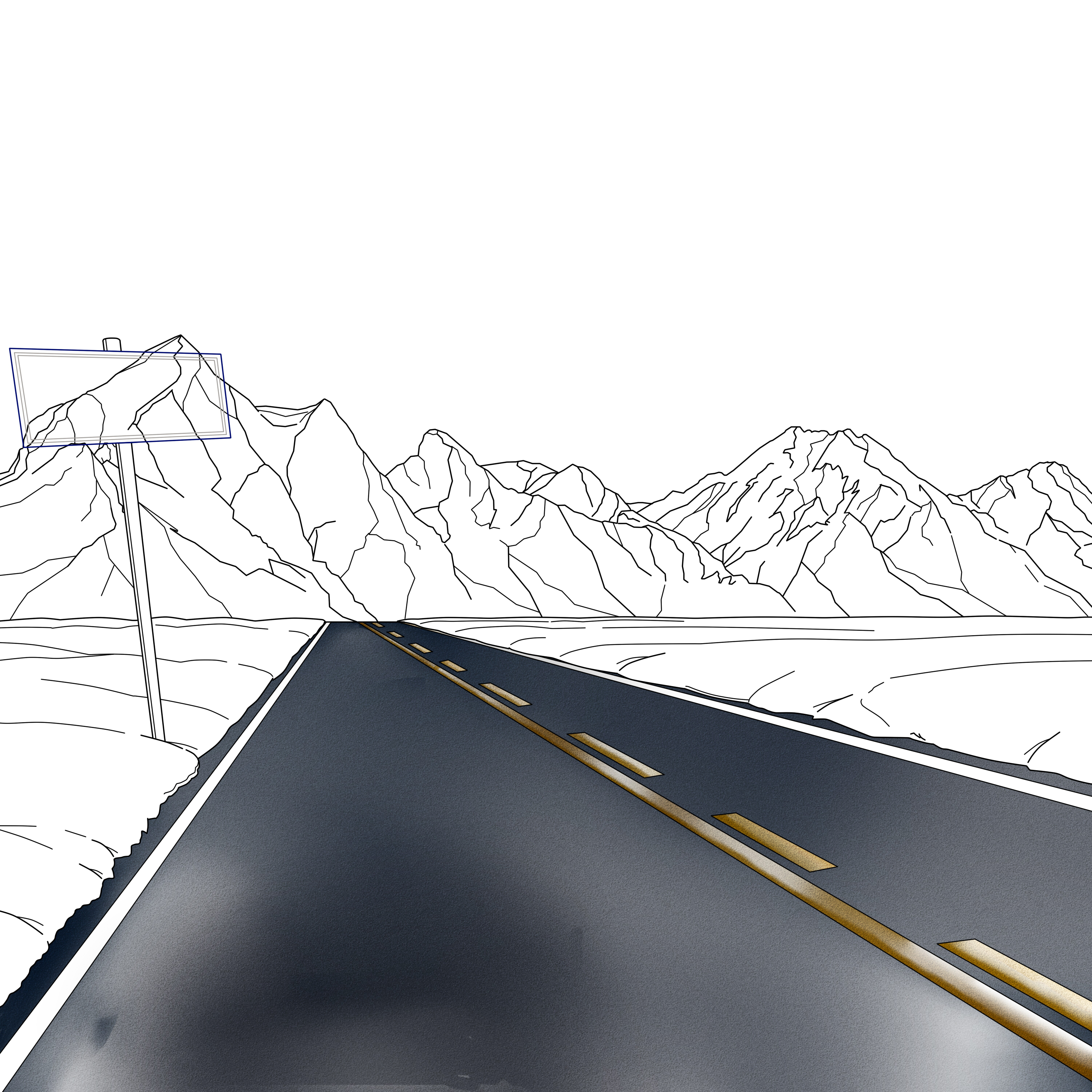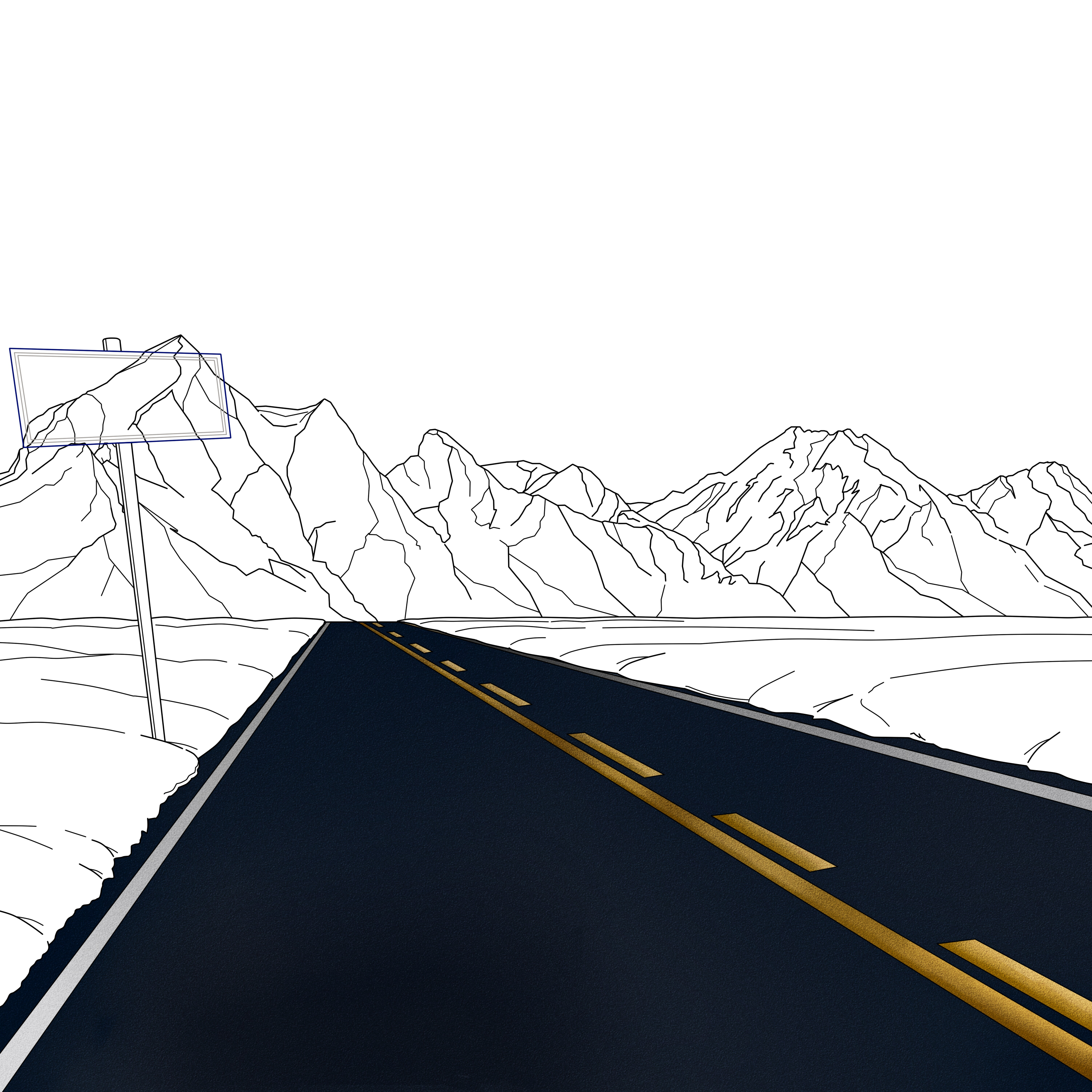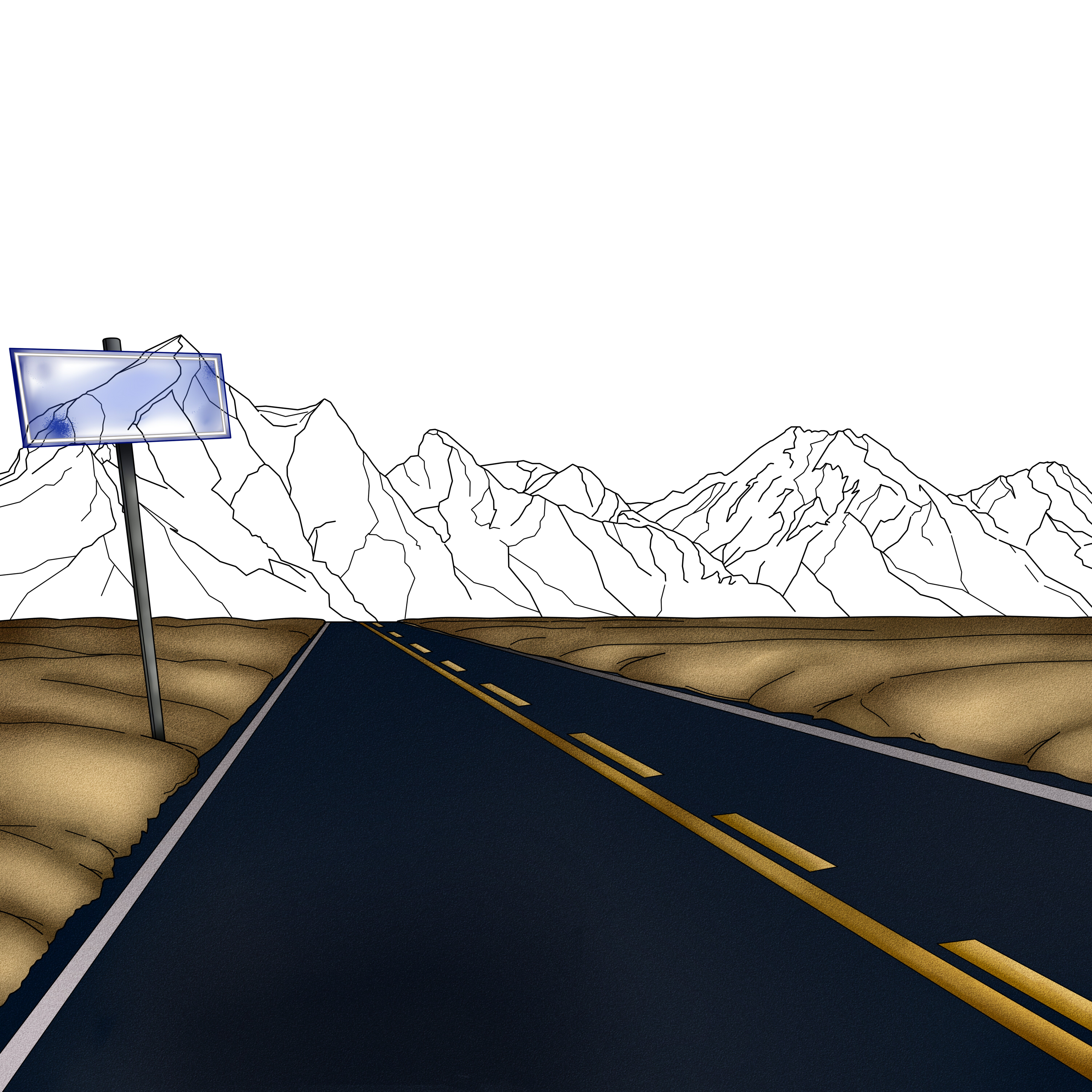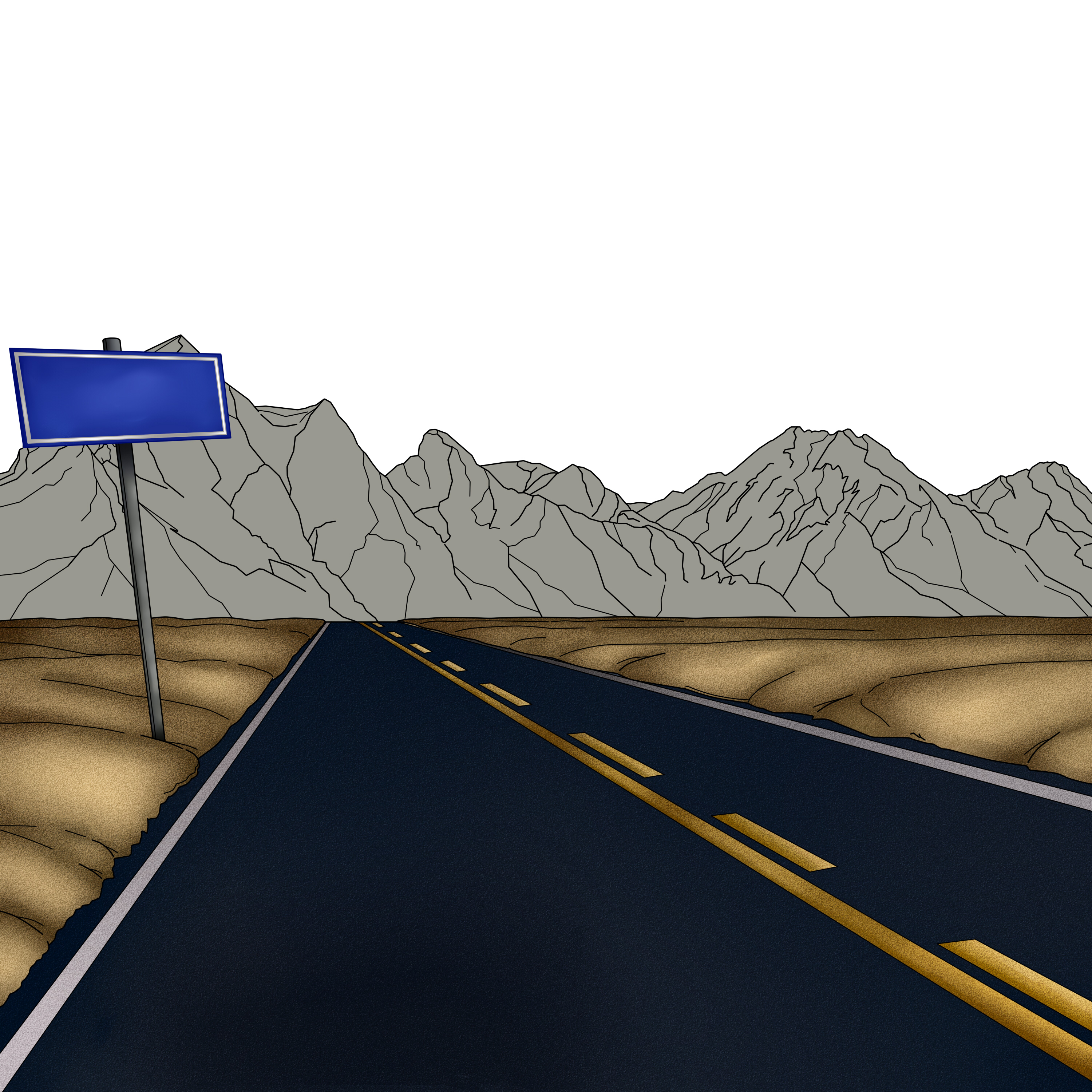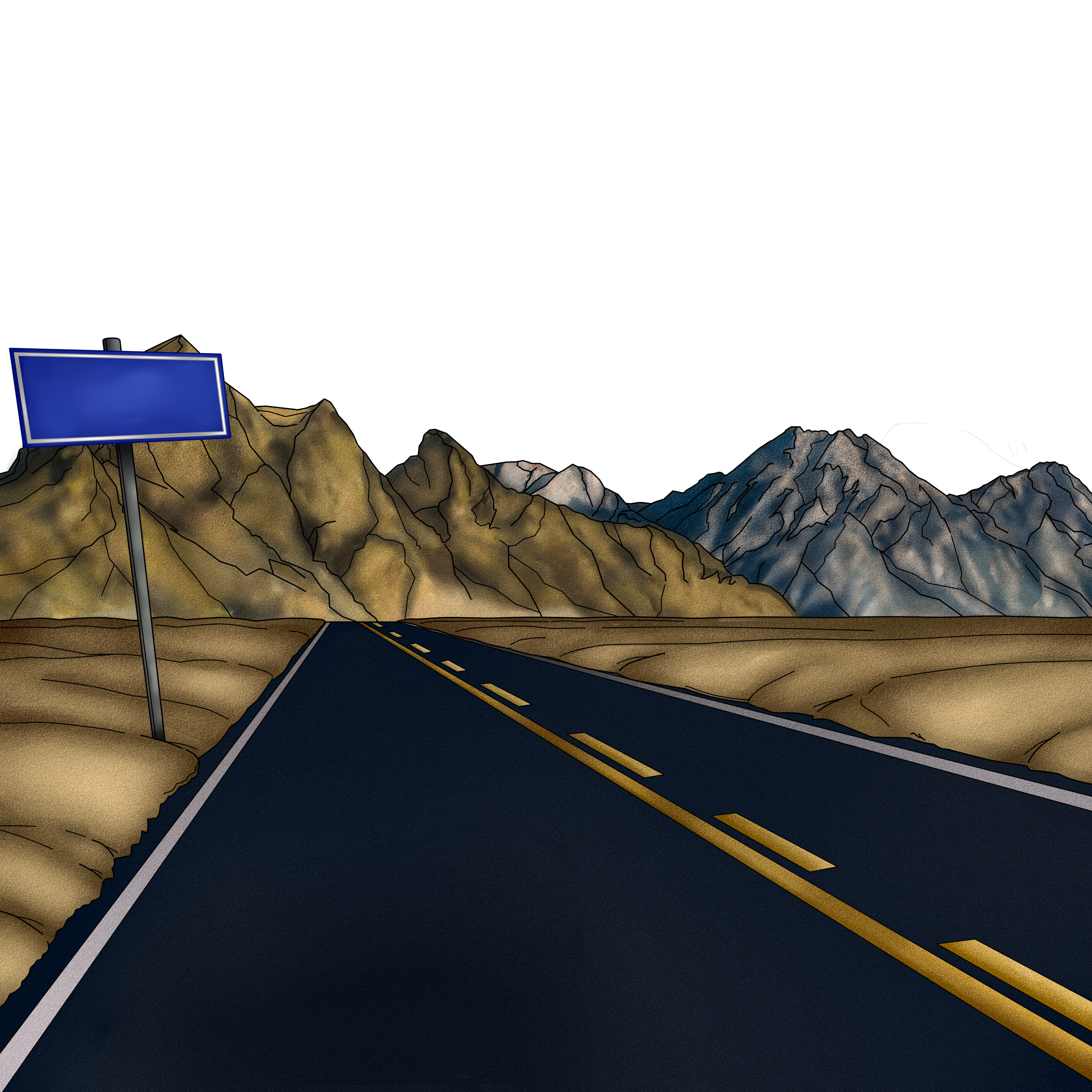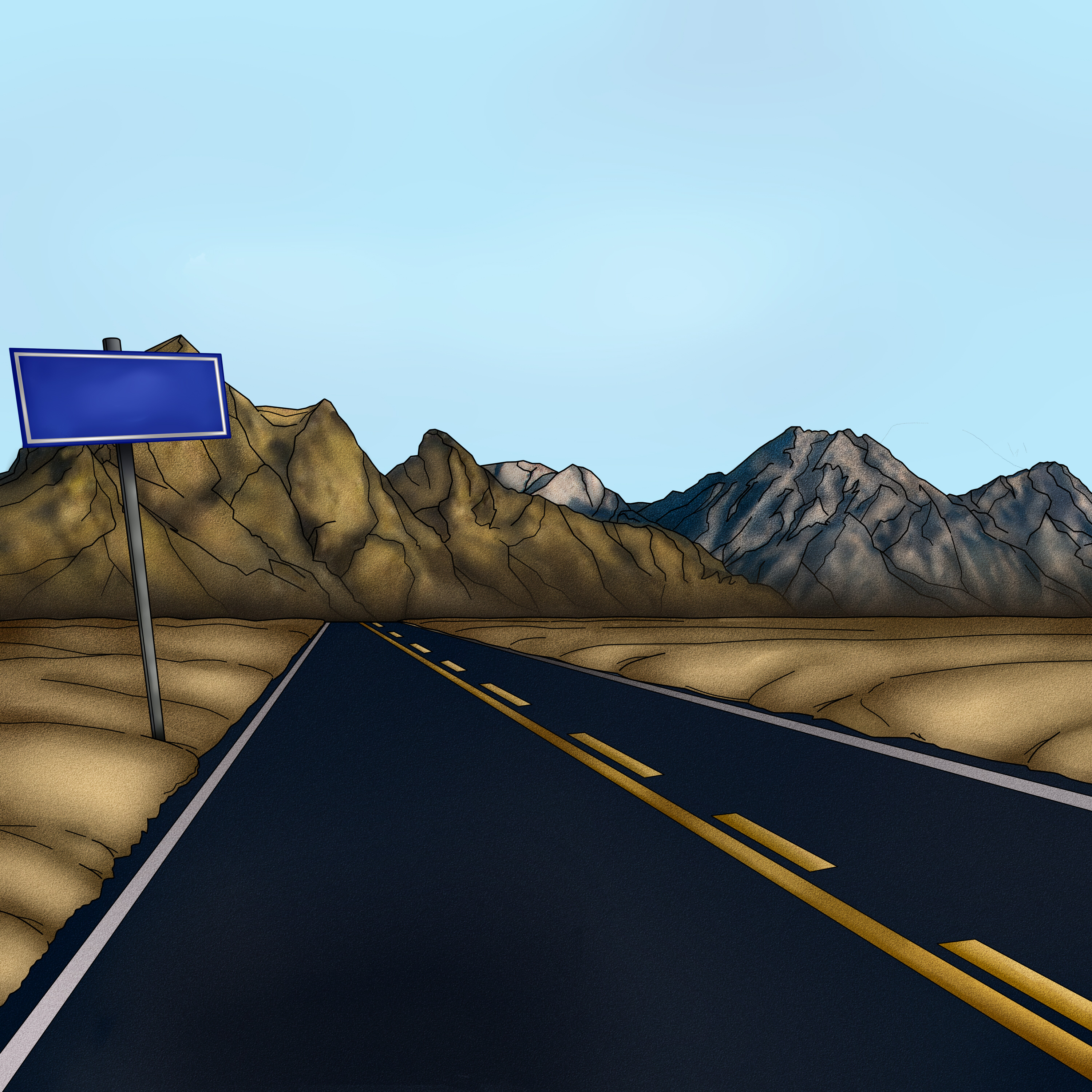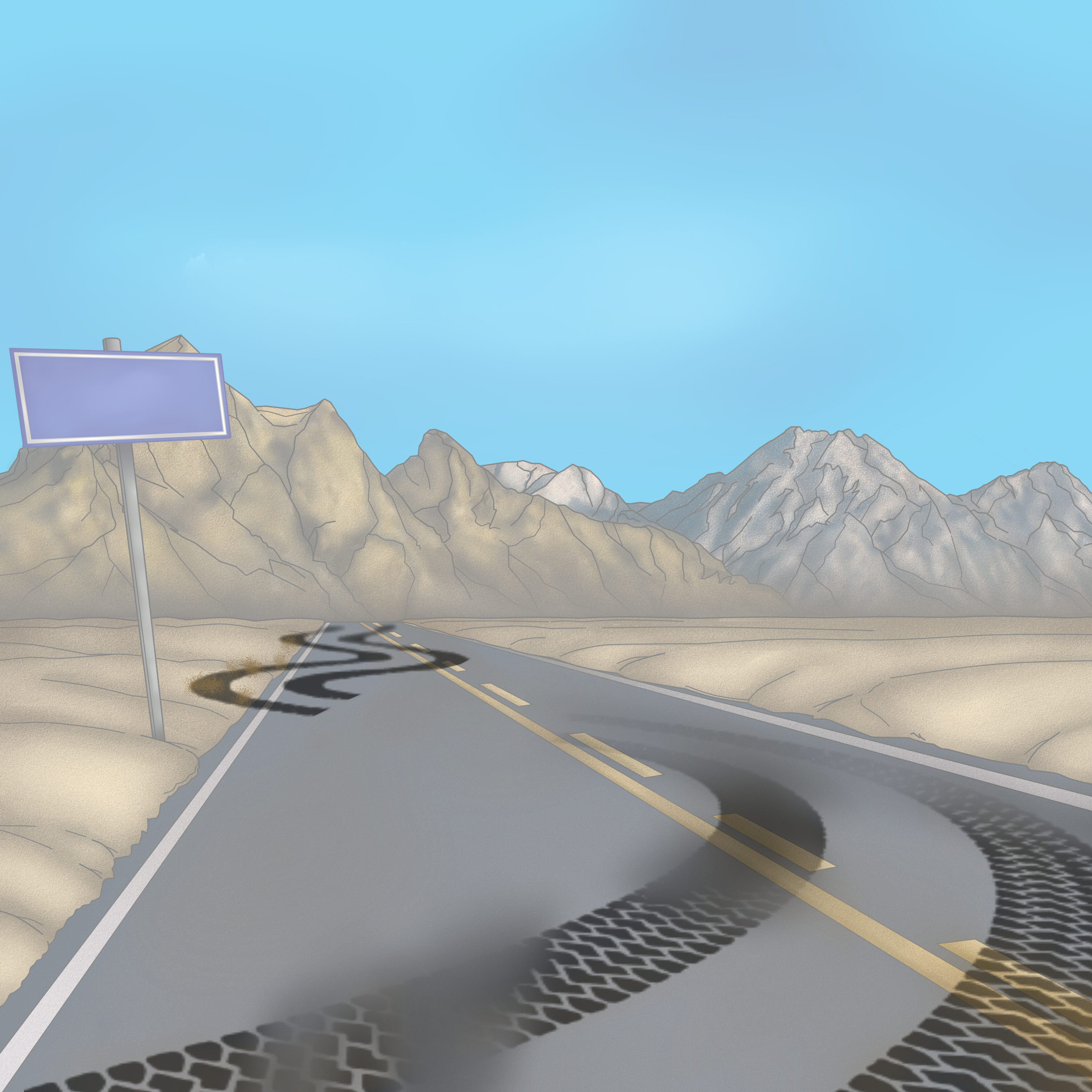 Por último, terminé de ilustrar las nubes y visibilicé la capa de nuestro protagonista para observar que tal encajaba con el fondo. Me pareció que encajaba bien. Decidí entonces agregar mi firma y dar por culminado el proyecto.
Finally, I finished illustrating the clouds and made our protagonist's cape visible to see how well it matched the background. It seemed to fit well. Then I decided to add my signature and to finish the project.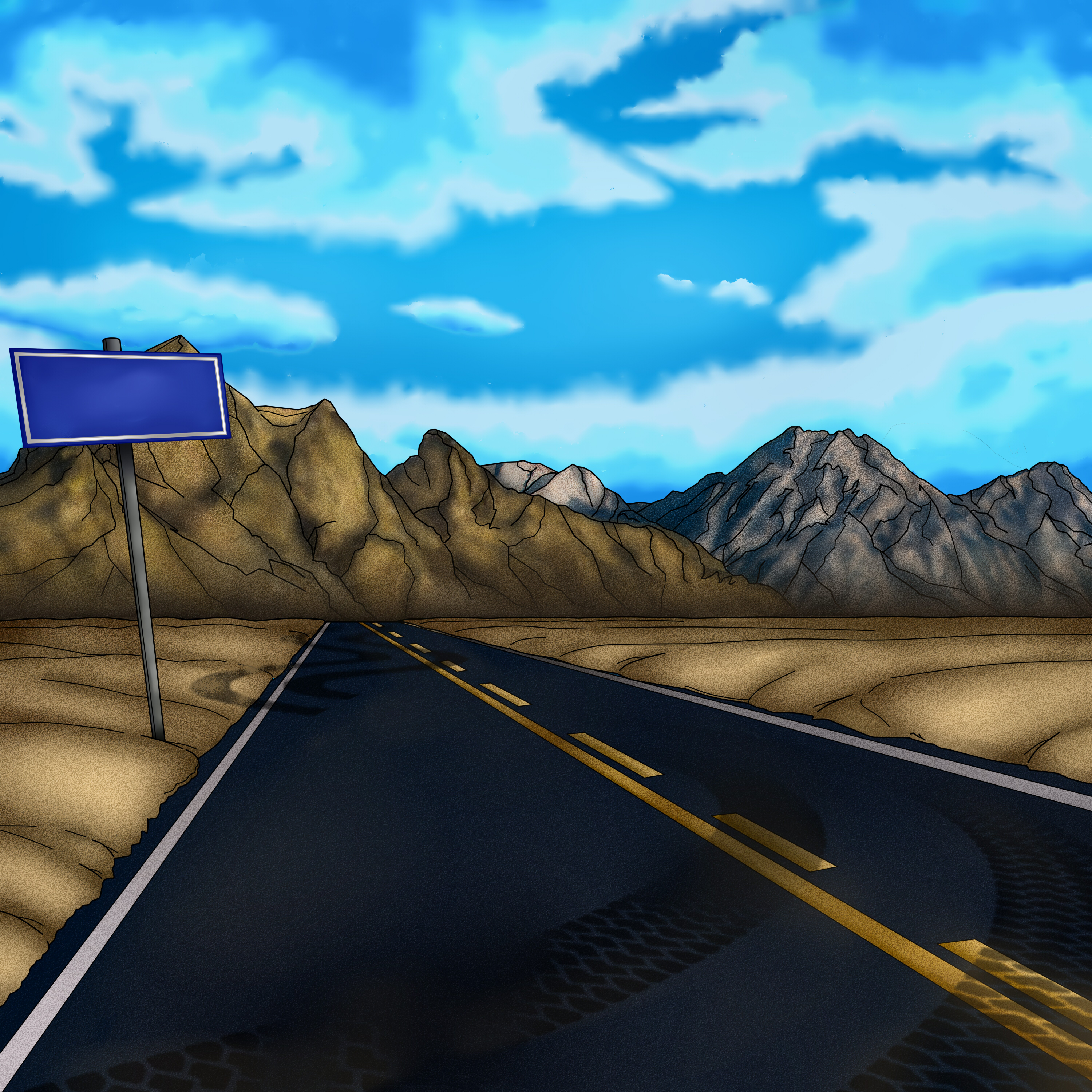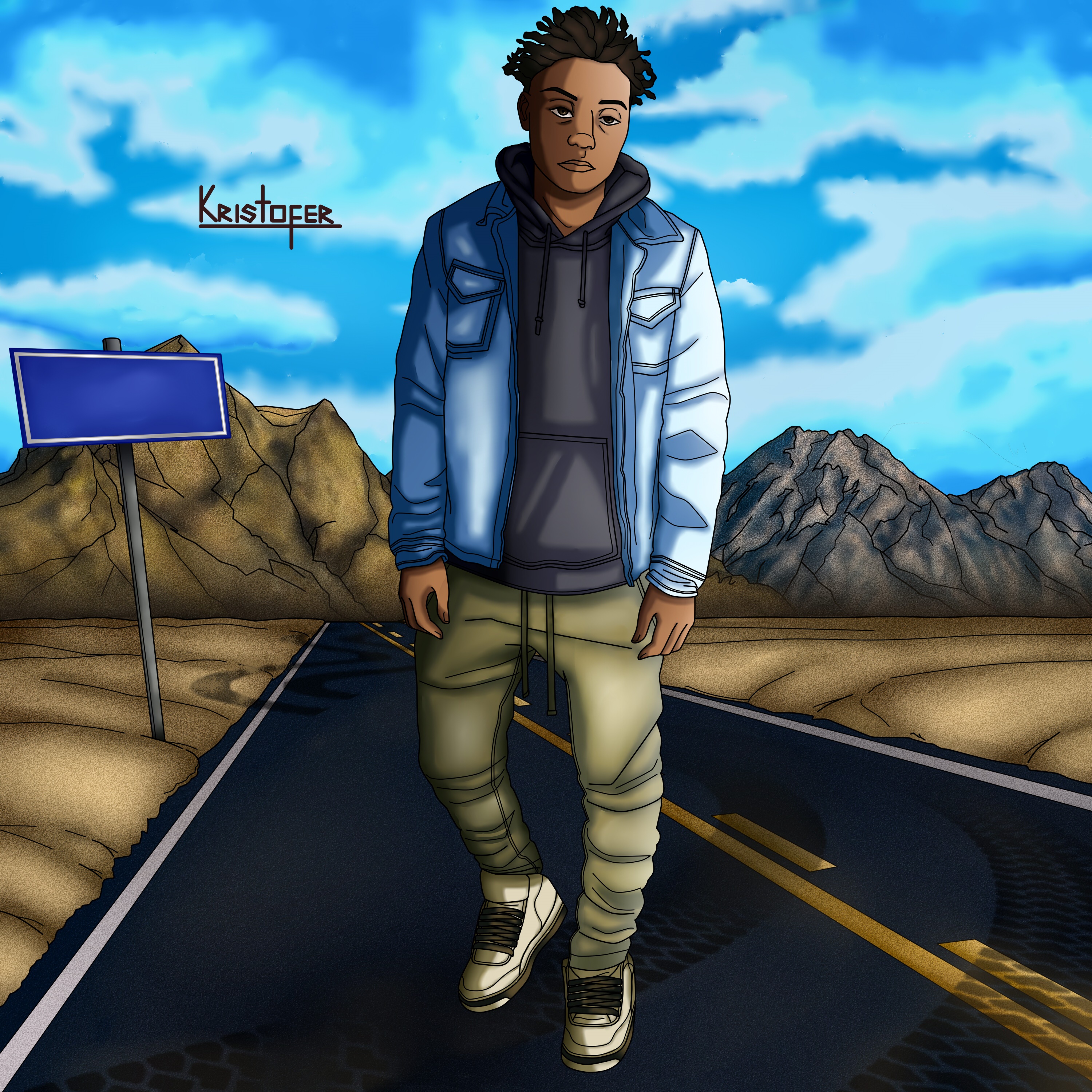 Con esto, doy finalizado mi publicación. Espero de corazón les haya gustado tanto como a mí, y me encantará poder leer sus comentarios. Cuídense mucho y beban mucha agua.
With this, I end my publication. I sincerely hope you liked it as much as I did, and I would love to read your comments. Take care of yourselves and drink lots of water.
---
Detalles del dibujo
Art Details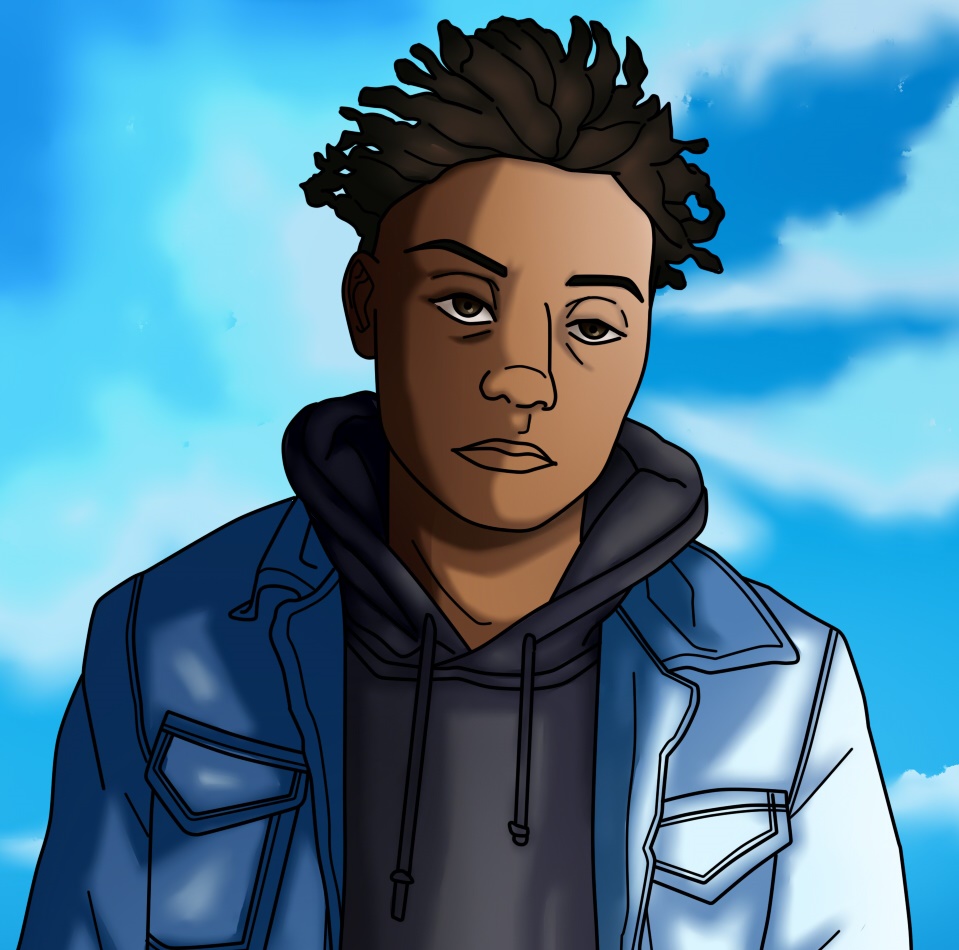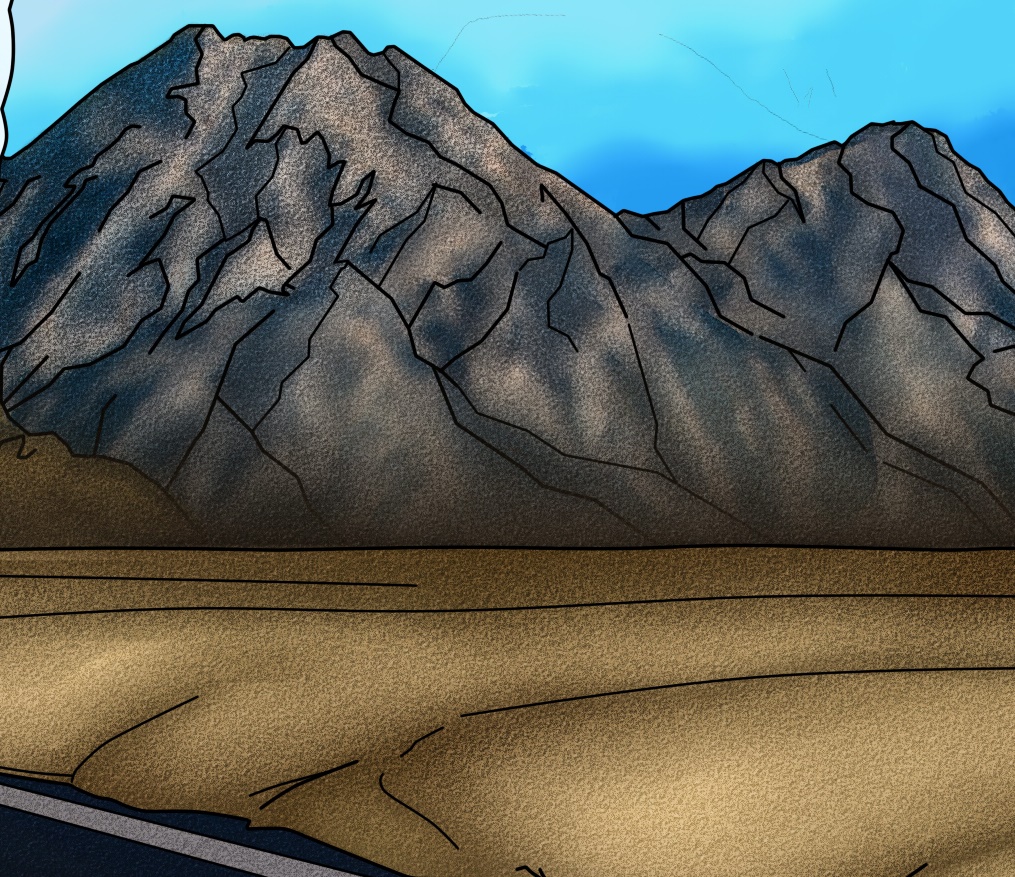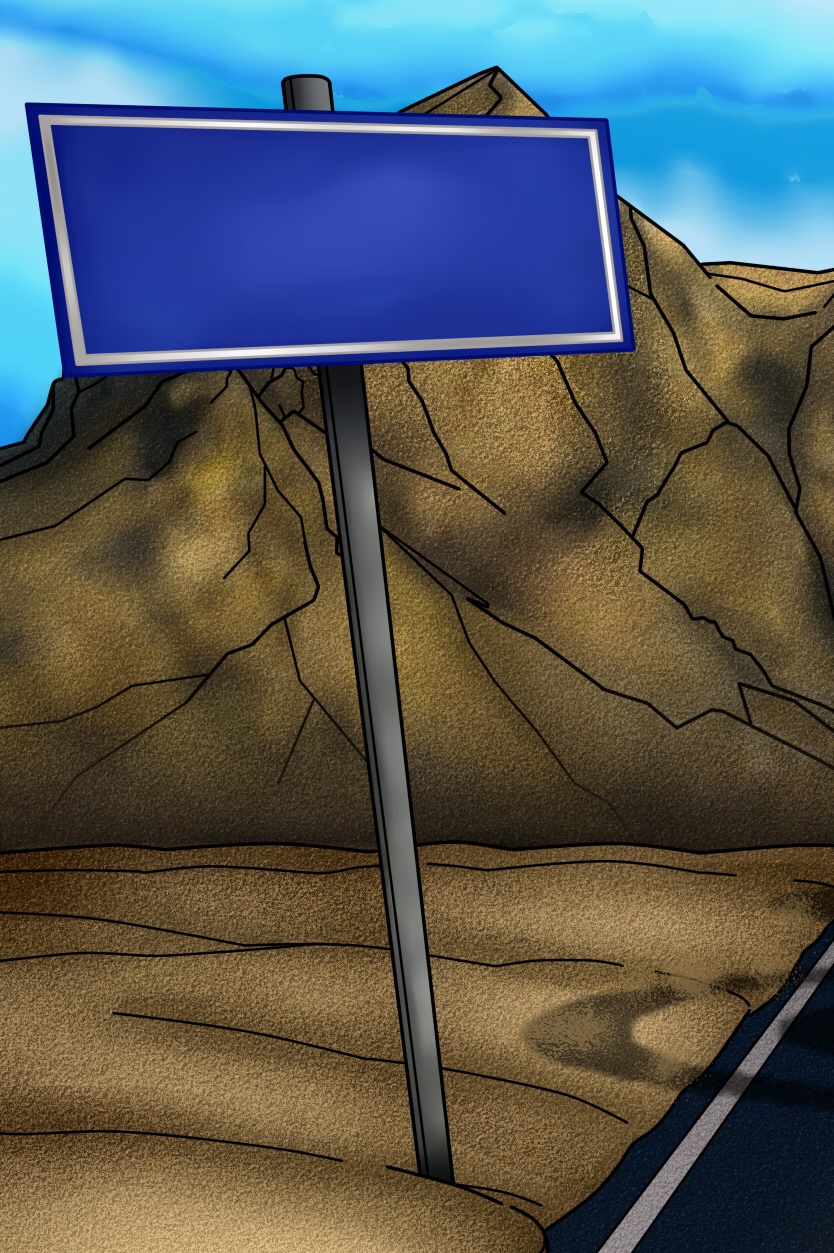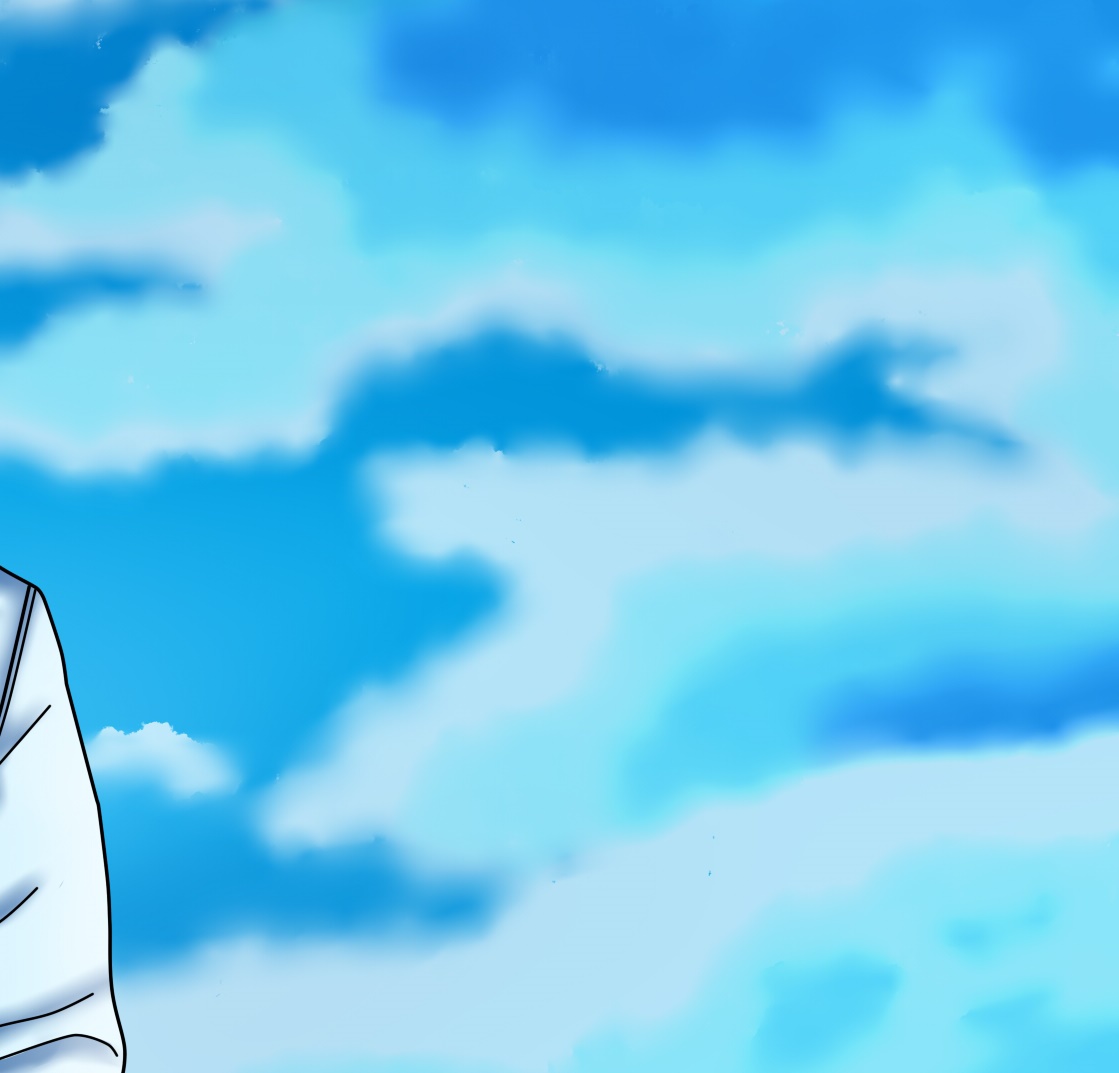 ---
---