What is CUB Price Waiting For?
Lots of investors of CUB are waiting for pump and make up for its losses. I am one of the investor and waiting and hoping for CUB price will go up to where came from...
$CUB is also on the Gems lists that will bring lots of investors from outside the Hive ecosystem. Lots of LeoFinance authors and readers are into this Defi Platform.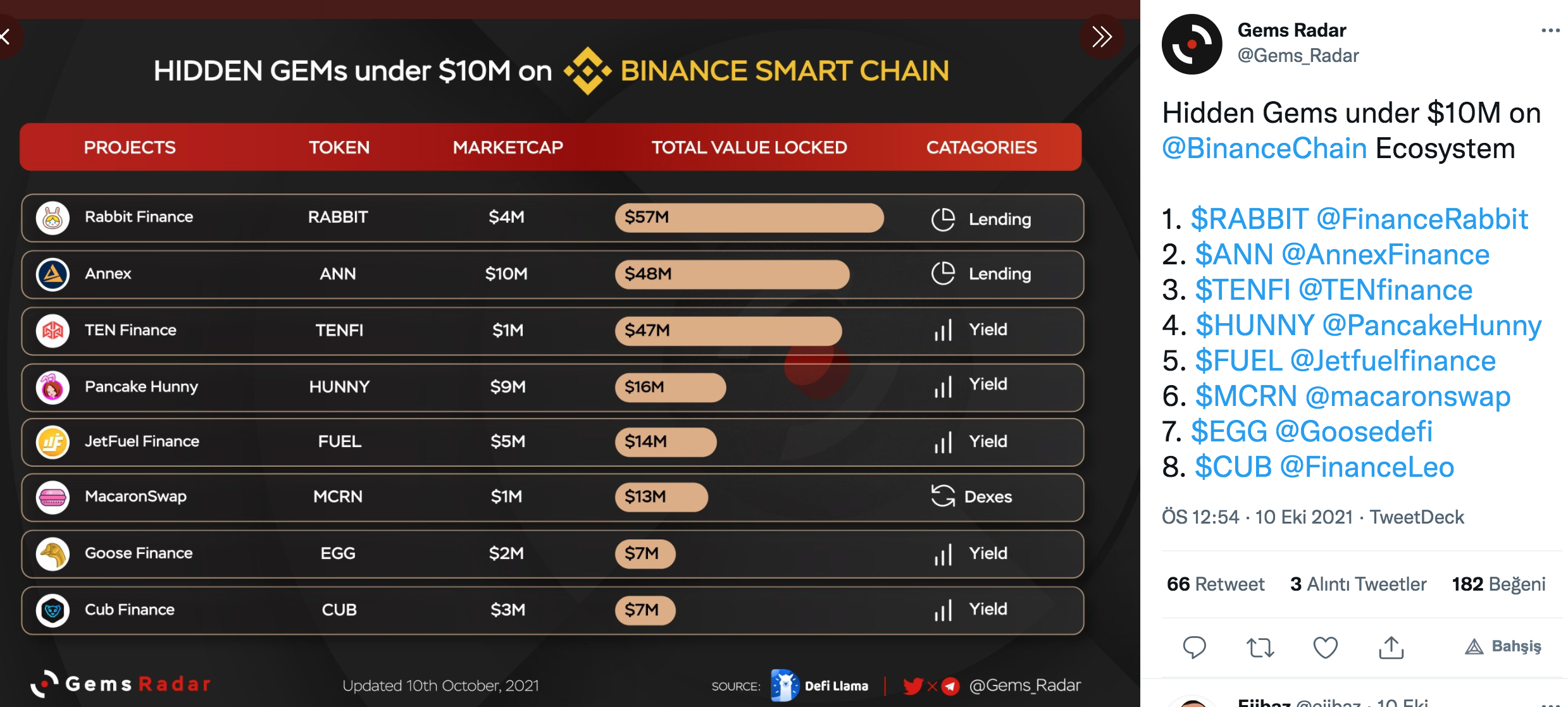 So when undervalued token CUB will reach its real value? Or is the CUB price not really cheap?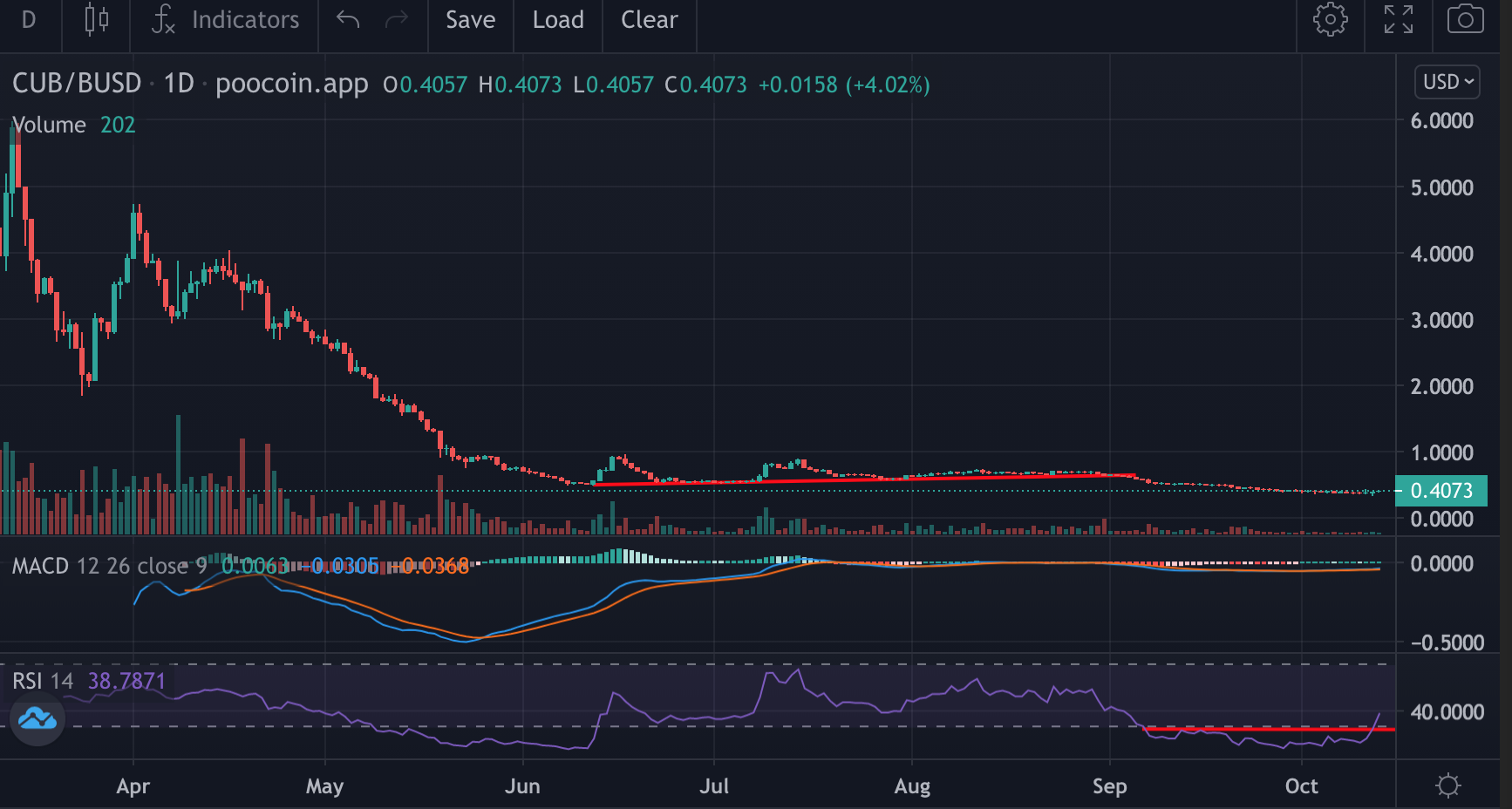 There is no technical analysis theory that shows us the dip of CUB. It is a bit inflationist token and CUB need new holders! I think it will turn from the bottom as the number of new holders increases.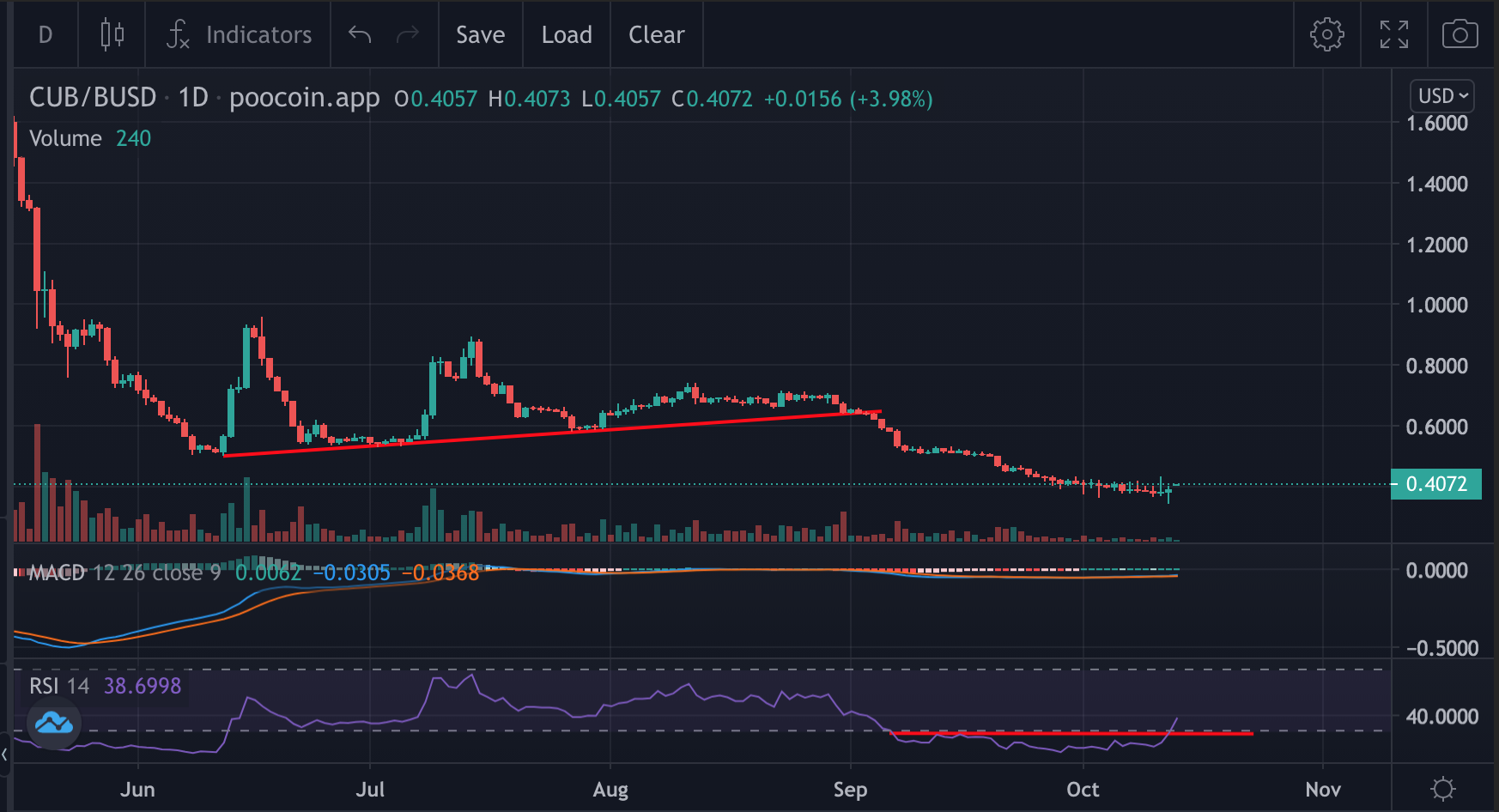 I thought Great Support Line would fulfill lifetime mission above.
What should CUB do?
In My Opinion;
CUBDefi need more total value locked. As you see Hidden GEMs list, Marketcap / Total Value Locked ratio is higher than others. Maybe CUB should open more pools. SPS pools are more preferable. After voucher airdrop money may flow to SPS-BNB pools... It is very profitable...

CUB need more holders... It has only 1,245 holders now and It should increase...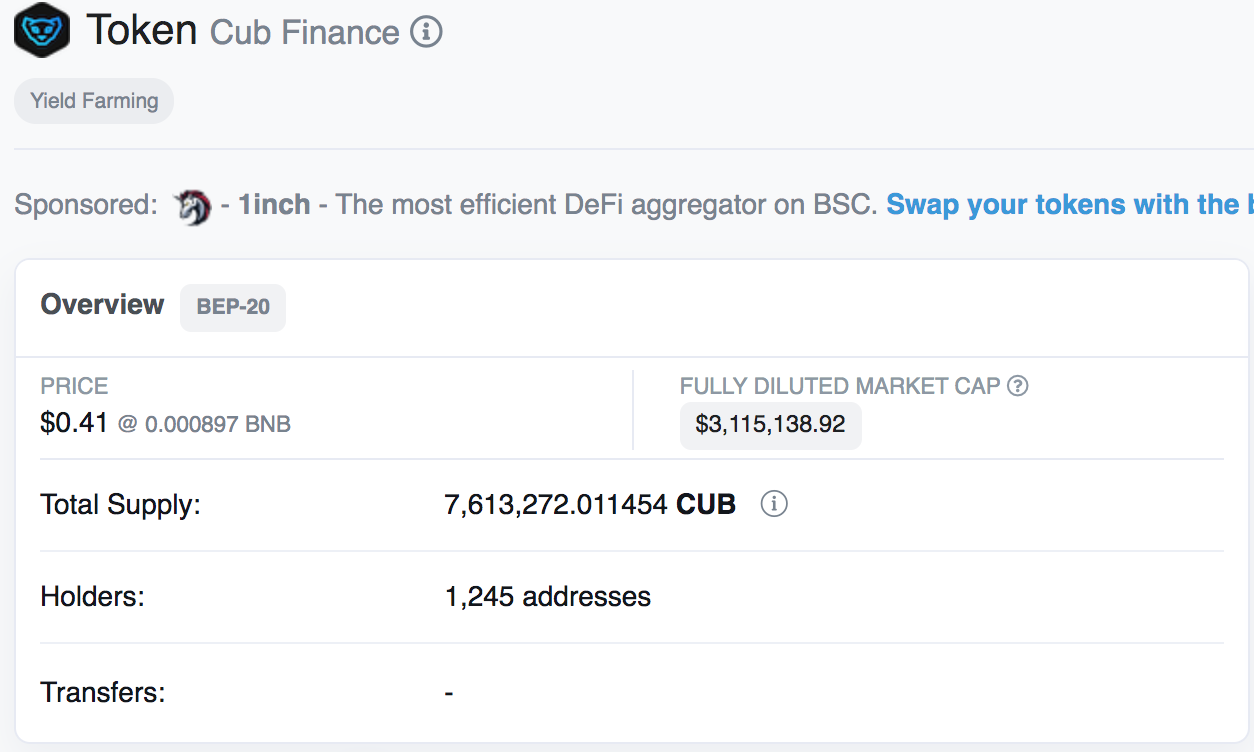 CUB referred to as undervalued may be wrong.
In order for it to reach its real value or exceed its current value, money or people must flow!
Posted Using LeoFinance Beta
---
---