Opening x10 Gladius Packs & Analysis
Today, I opened 10x Gladius Packs in Splinterlands. I have too much Merits. I bought 10x Gladius Packs with 20K Merits. I opened my 10x Gladius Packs and I got 50x Gladius Cards..
Here you can see my cards.
Summary:
Common Cards: 35
Rare Cards: 12
Epic Cards: 1
Legendary Cards: 0
Gold Common Cards: 2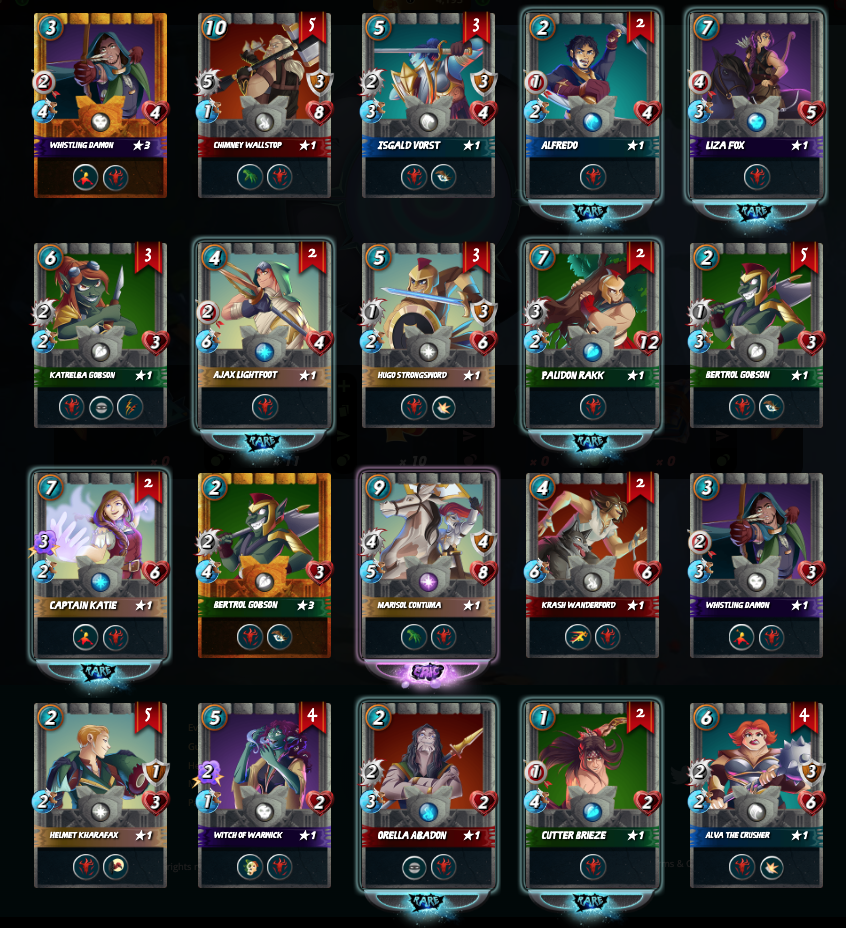 My cards were not bad. I calculated how much DEC value I earned.
Common Cards: 35 x 10 = 350
Rare Cards: 12 x 40 = 480
Epic Cards: 1 x 200 = 200
Gold Common Cards: 2 x 500 = 1000
Total: 2030 DEC
So, I got 2,030 Power. It is important to participate tournaments..
Even, it is pegged 1000 DEC for 1 USD, DEC is begin traded in 0.00067 USD level..
So my total earning from opening 10x packs is about 1.35 USD.

I will open 10x Gladius packs in everyweek. I will share my statics..
See you on next week..
Posted Using LeoFinance Beta
---
---