Low Hive Price Effects the Number of Content Posts

Hive price touched 0.25 USD a few weeks ago where is the lowest level in 2023. While Hive price touched the bottom, the number of content posts decreased and it was the lowest week about content posts.
This issue should concern sociologists. The low crypto price must be demoralizing content creators..
But it is great chance for longterm crypto and Hive lovers..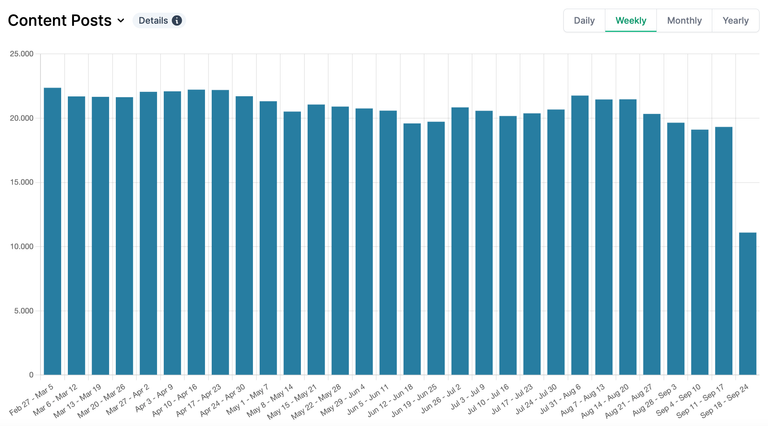 During Hive price is at low level, it may be great time to build up Hive account. Buying liquid Hive on the market with discounted price to power up, may be the choice to build up or sharing content on Hive is the best way to build up to get more Hive rewards...
When we look at monthly chart of content post, we can compare the 2022 and 2023. Monthly content post numbers are 20% down from 2022. This situation supports my thesis. Price is important for Web3!
Hive is one of my bullish crypto for 2024 altcoin season. So, we can see more active days in future during altcoin season..
I am here during bearish season and sharing content everyday. I will be here during I am alive..
Posted Using LeoFinance Alpha
---
---