Keep Calm - Bitcoin Dominance Will Go Down
I shared a post about Bitcoin Dominance a few days ago while Dominance going to 48% and I said Bitcoin Dominance May Fall Down From 49%
And Bitcoin dominance returned from 48% and going down..
Keep calm and It will go down more...
Here is weekly chart of Bitcoin Dominance and It touched the resistance of RSI Indicator. So, 48% may be the top for midterm Bitcoin Dominance.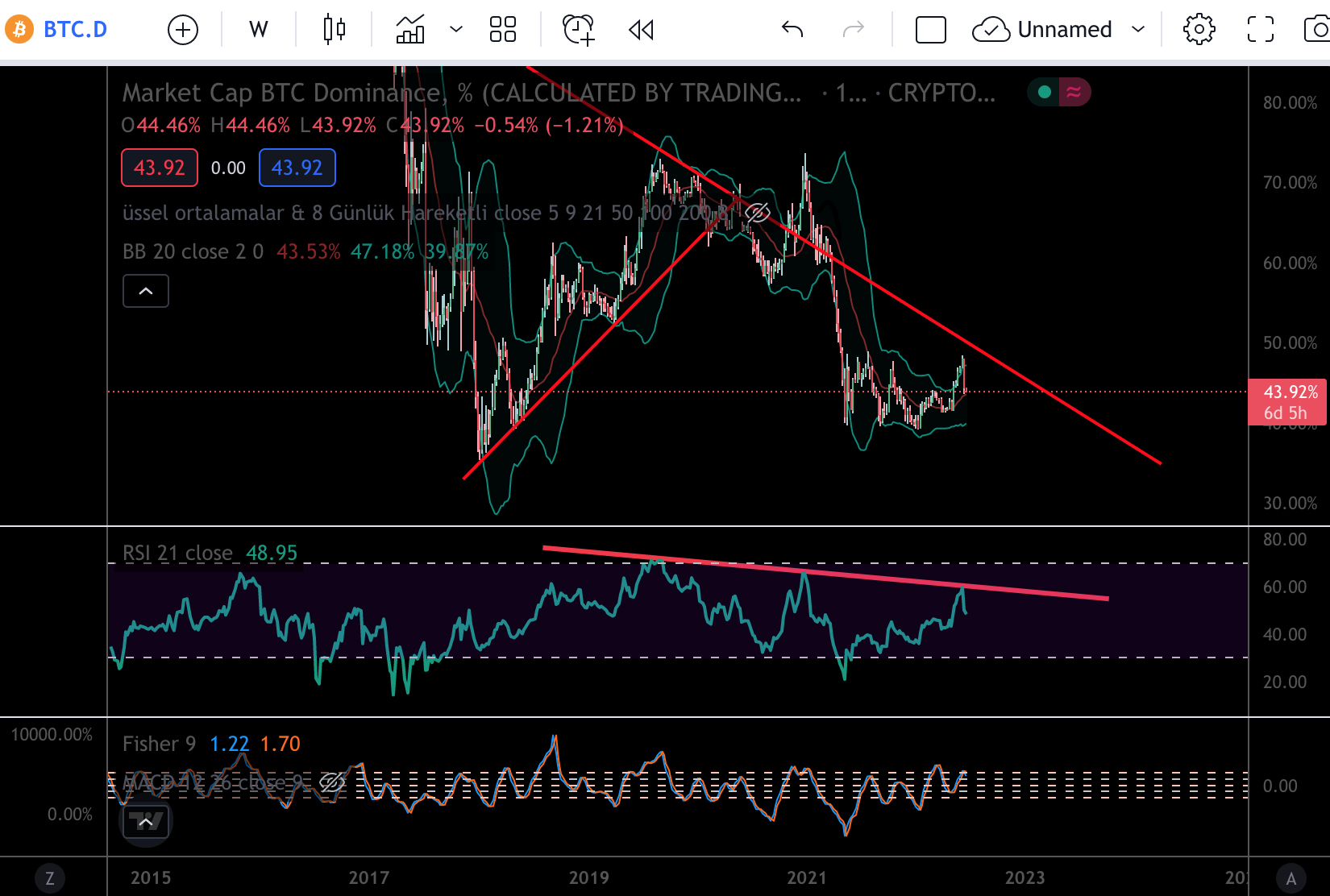 It may be time to pick up altcoins. Most of altcoins are down 90% from ATH and close to the bottom.
Here is daily chart of Bitcoin Dominance. It is on support line. If It breaks down in a few days, we may see huge down moves on Bitcoin Dominance chart!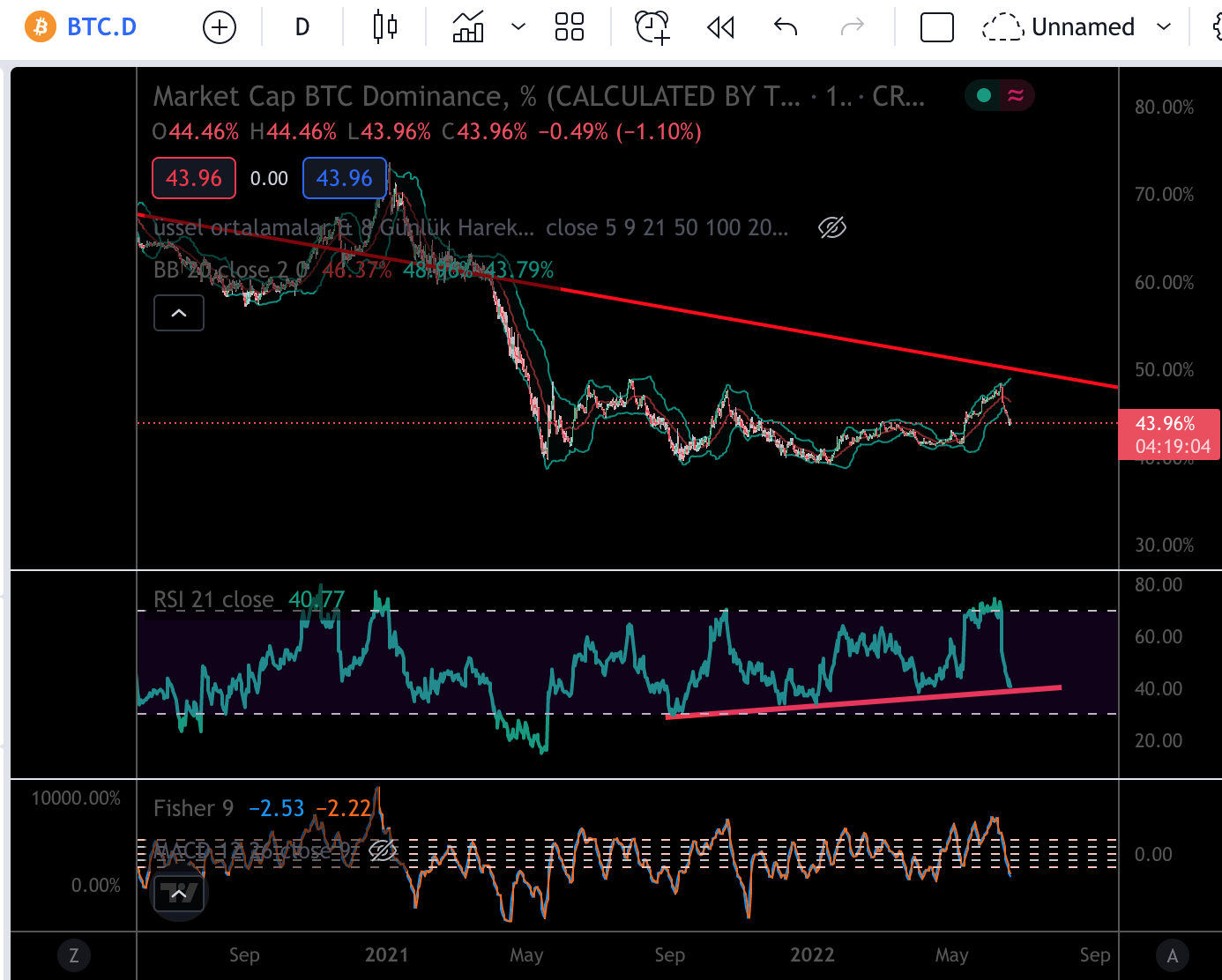 Lots of people think that Dominance will go to 60%, I think It is impossible for short term. Maybe we will see it after 2025...
We will see...
Posted Using LeoFinance Beta
---
---