BNB Price May be on the Bottom!
I shared lots of bottom analysis nowadays. There are lots of solid signals that cryptomarket may be on the bottom!
We may not find a chance like now to pick up discounted cryptos..
BNB is one of my major signal for cryptomarket. It is one of the best performer crypto in last bullish season and now in bearish season.
Here is logaritmic chart of BNB. There is amazing uptrendline coloured yellow. You can see uptrend line coming from the beginning! There is only a fake move in covid crash and we are on this powerful uptrend line. OIt is great support for BNB price. Isnt it the time to pick up BNB?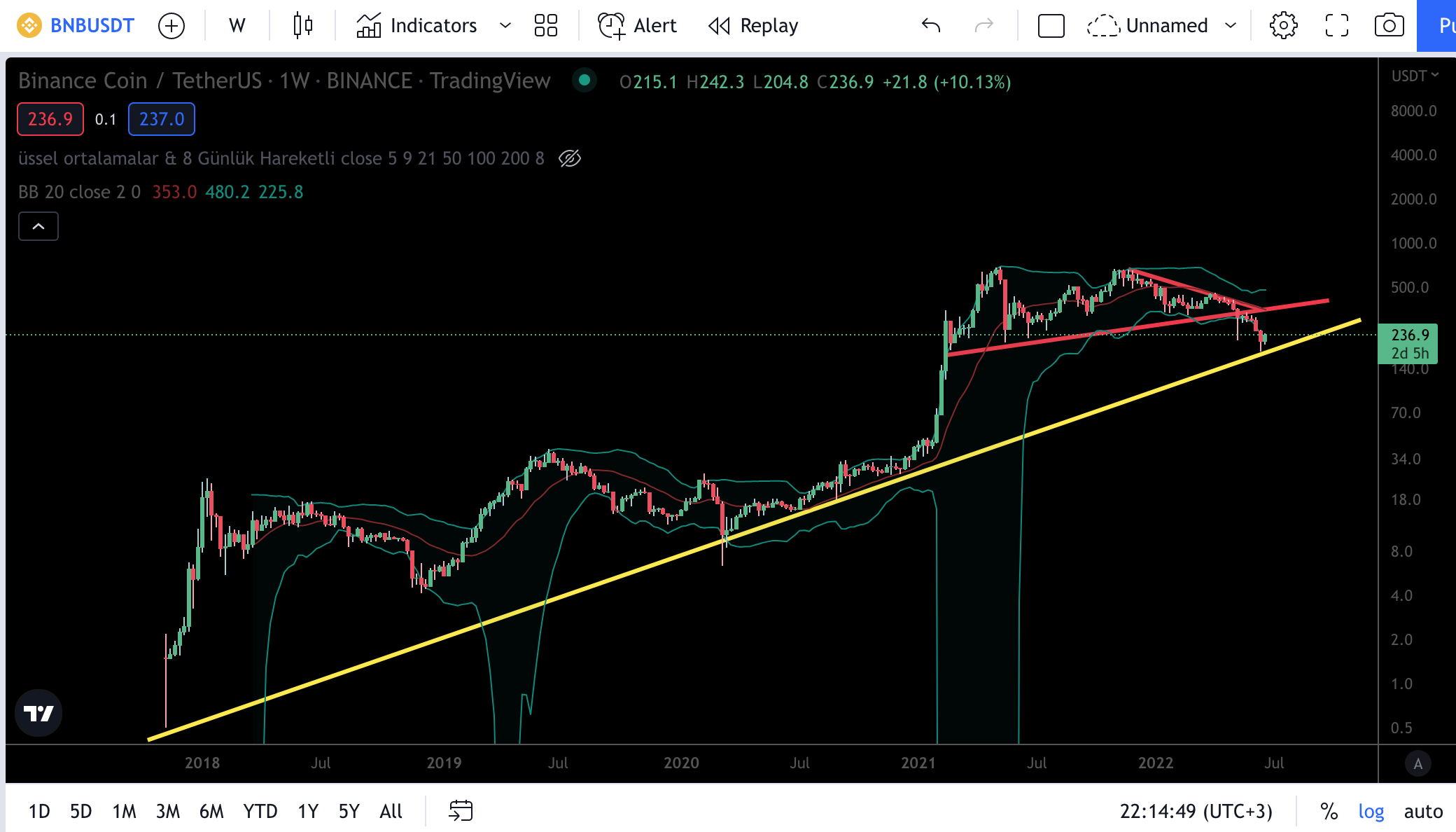 Here is weekly chart of BNB and you can see the setup on RSI Indicator! There is a support line on BNB RSI Indicator and we may not see the price below now!!!
There is also a downtrend line coming from May 2021 and It will be broken up end of July!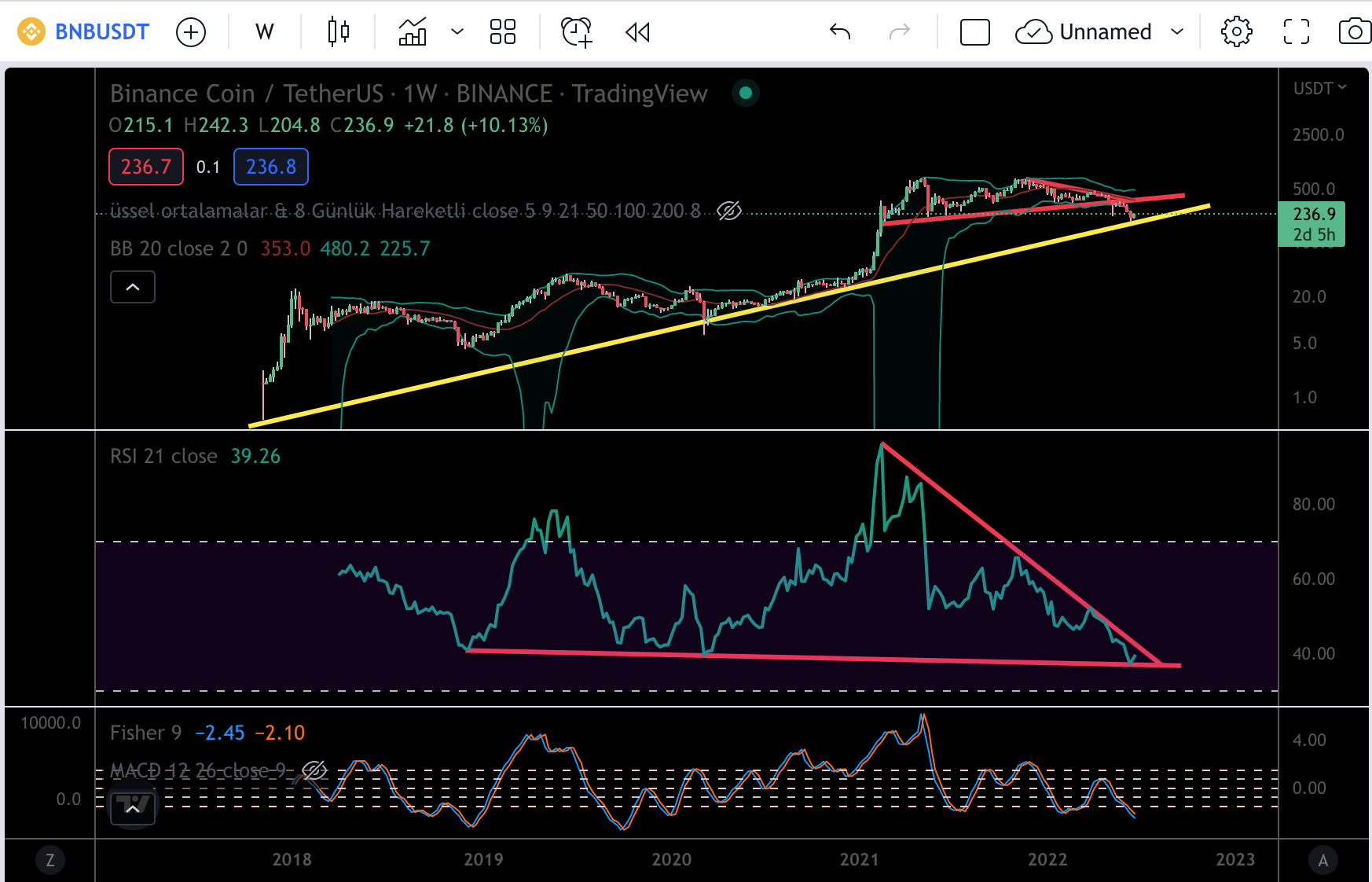 There are lots of solid signals for cryptomarket. I shared lots of analysis and they show the time '' end of July''
Someting huge coming...
We will see...
Posted Using LeoFinance Beta
---
---