Bitcoin Price Should be on Bottom!
I have no doubt that Bitcoin price may be on the bottom in this level. There are lots of good signal that confirm my thoughts.
Here is longterm logarithmic Bitcoin price chart. It is the first time that Bitcoin price touched the bottom line of Bollinger band in monthly chart! There is uptrend channel and the bottom of channel is tested 2 times before..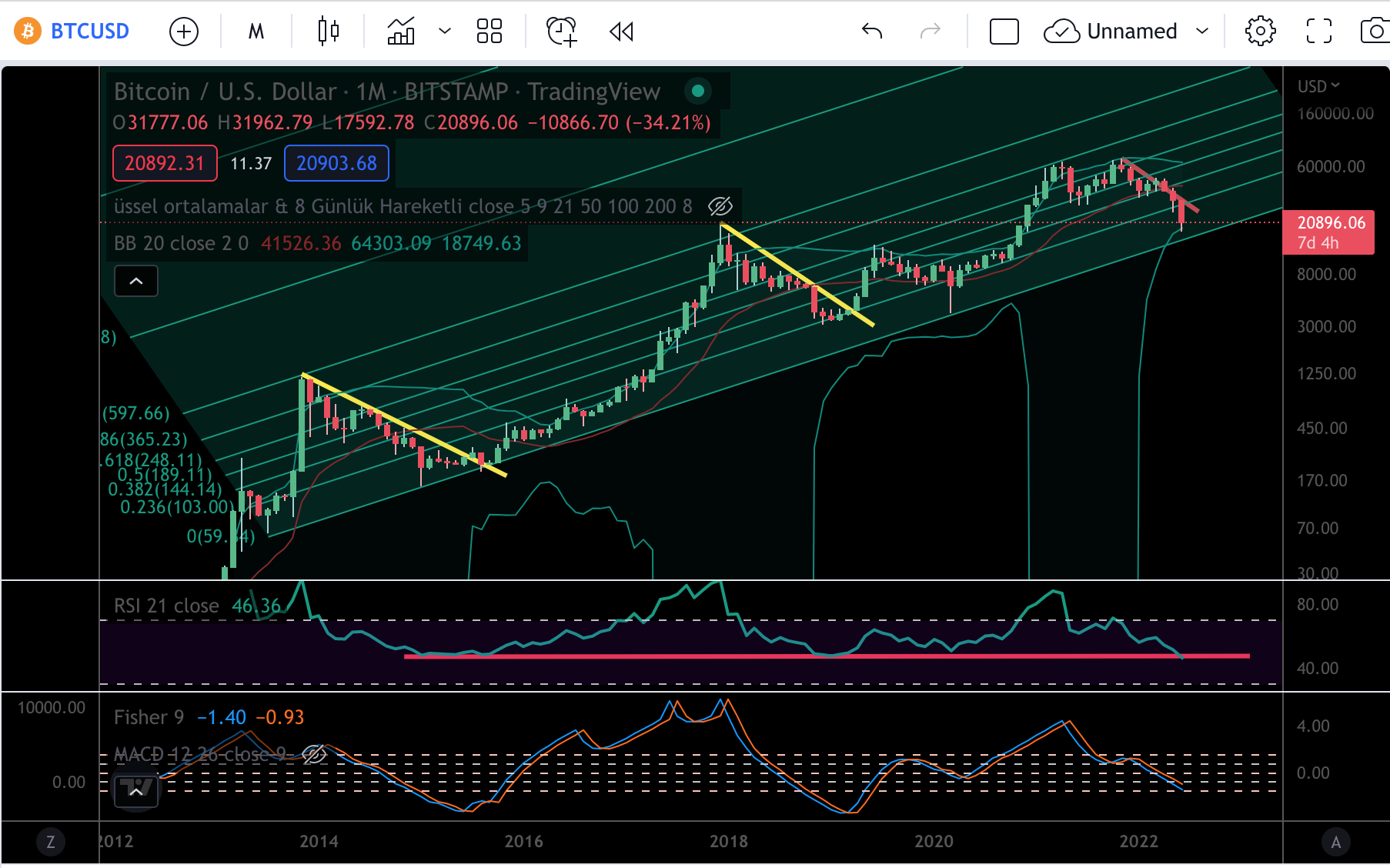 Here is RSI Indicator. Bitcoin price may close this month above supoort line. So, Bitcoin price should go up to 22K to close on supoort line of RSI Indicator.
If Bitcoin price close above this support line, There is no panic for Bitcoin future. July may be better than June!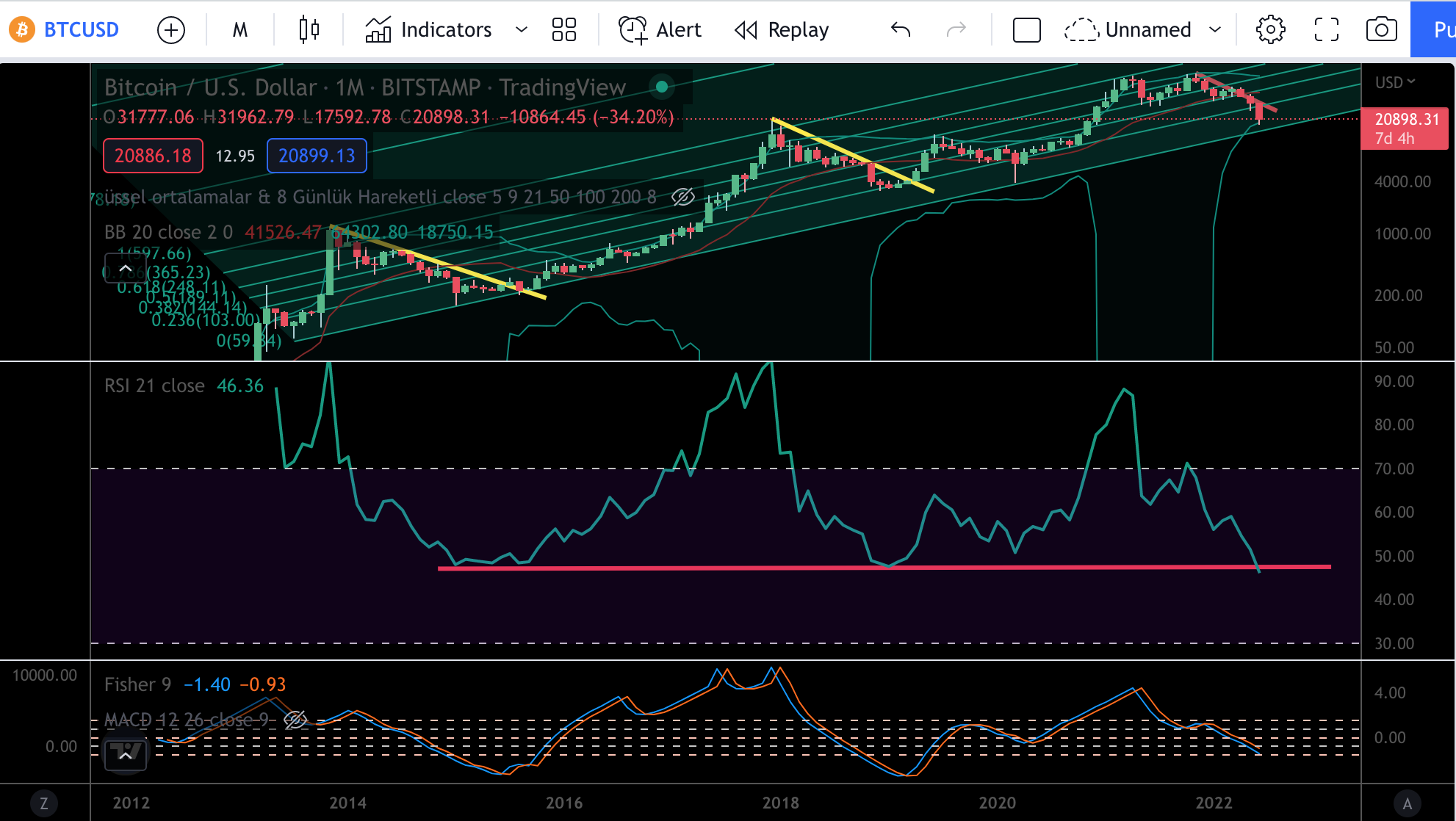 There is 3 months red candles in Bitcoin price chart. Will we see the 4th?
Posted Using LeoFinance Beta
---
---