Bitcoin is Going Down After Exip Pump
Bitcoin is going down after touching 30500 USD. I shared a post and said Exit Pump Before Big Dump on Bitcoin while Bitcoin was being traded at 30500 USD level...
Here you can see daily chart of Bitcoin. There are similarities between 25K and now. We saw what happened Bitcoin after touching 25K USD. Bitcoin went down fastly after 25K to 19500 USD. We are at same pattern. 30500 USD pump could be exit pump!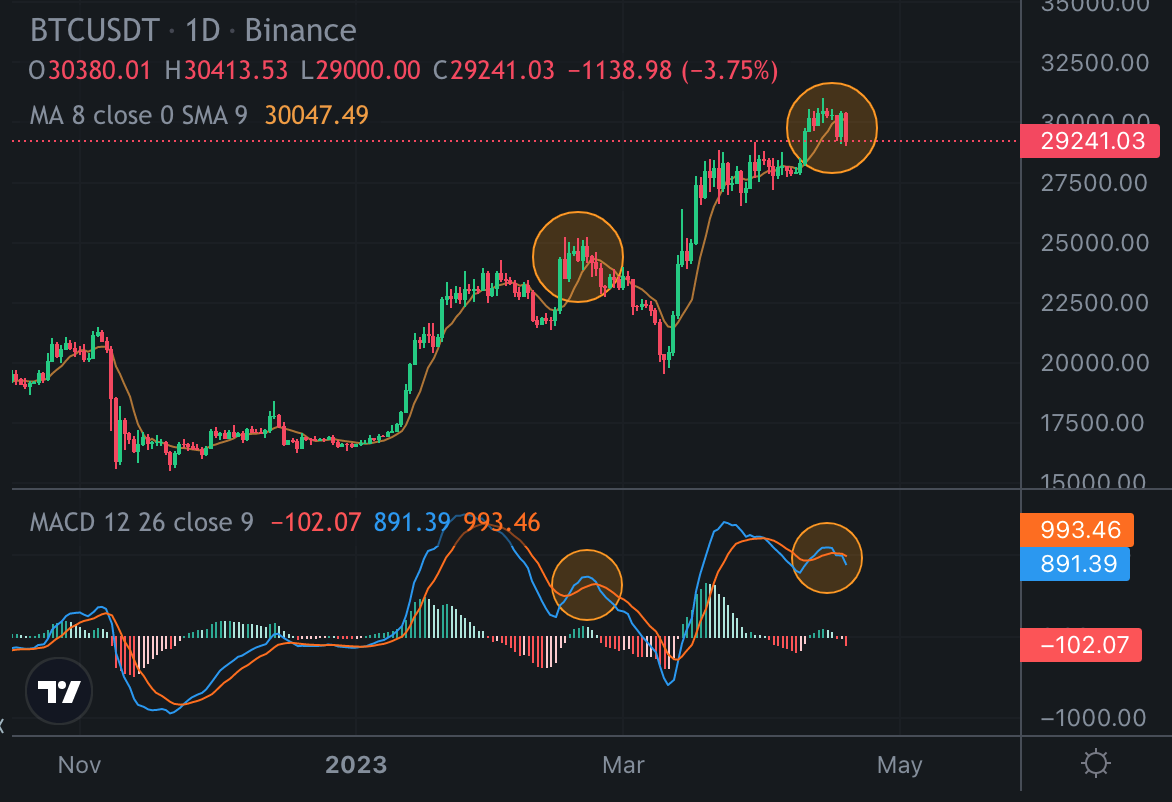 Trend is our friend! You can see RSI Indicator. There is support line which is broken down. Even price is on uptrend, RSI Indicator show us the danger!
So, we should not look only the price for trend. Trend is also in RSI Indicator. I think that price uptrend will be broken down in a few days. Because RSI is bigger than Price!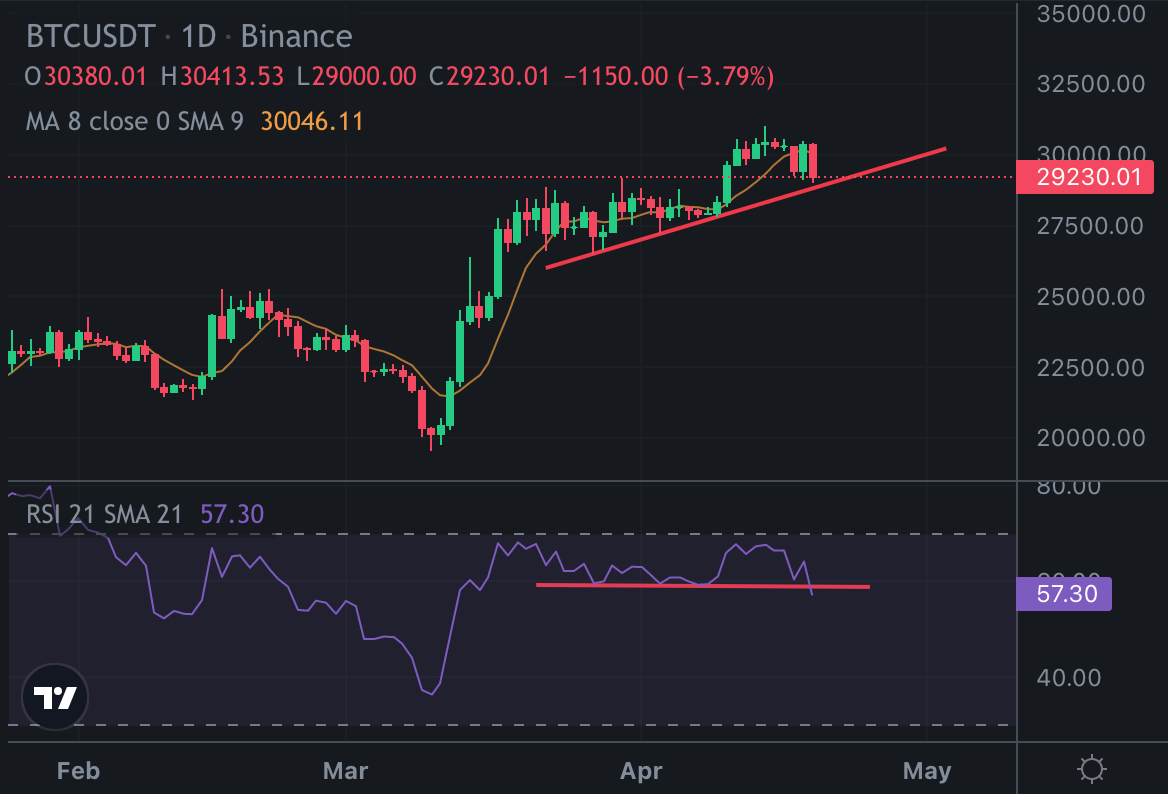 So, my thesis came true!
30500 USD was the top of exit pump!
We will see what if it was the last pump of mini bullish season..
Posted Using LeoFinance Beta
---
---