Bear Trap on Bitcoin Price Chart - Bullish Signals

There was bear trap on Bitcoin price chart. Have you been caged? I shared lots of analysis for Bitcoin and Hive price in last days..
A bear trap pattern was observed a few days ago in Bitcoin price chart. I shared my big flag pattern for Bitcoin chart a few weeks ago. We are still in this flag!
After bear trap, FUD and shortlovers caged..
Here you can see daily chart of Bitcoin and you can understand what I said..
Bitcoin seemed as breaking down support line. This support line is very important for Bitcoin. I should not be broken down!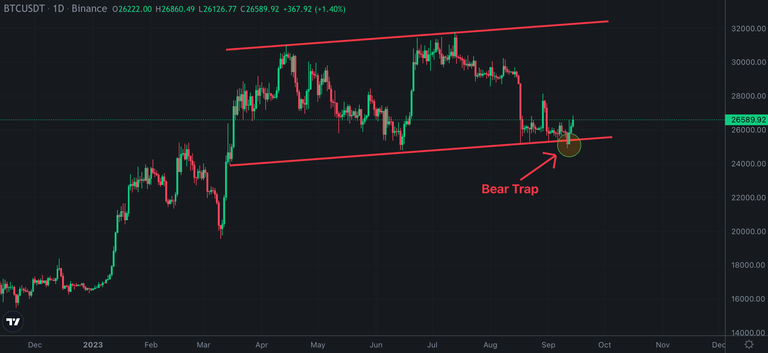 FUD and short lovers caged a few days ago! Because this breaking down is bear trap!
Here you can see weekly chart of the indicators on Bitcoin price chart. MACD and Fisher Indicators are trying to reverse...
Bitcoin also support by the bottom line of flag pattern. So, good days are coming!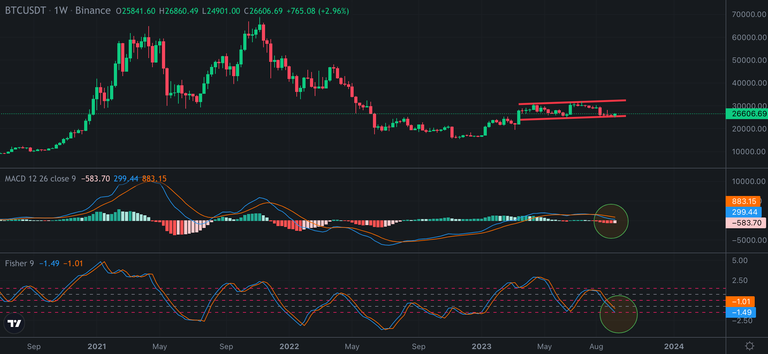 We will see good days after a few months! I shared lots of analysis and said 25500 USD is important for Bitcoin and It is protected!!
Posted Using LeoFinance Alpha
---
---