Bye Bye 'Slobberchops Urban Exploration', Hello @ninjakitten
Today is the day. I will delete 'Slobberchops Urban Exploration'.
From HIVE?, oh no..! from Facebook. Any regrets?, is there fuck.., I don't care and hesitated not at all. It had been weighing on my mind for some time.

I get little engagement, besides people wanting to 'tag along' which is a big no-no. The reason for it was to entice people to HIVE which is not working.
I still cross-post my content on Twitter using @acidyo's Posh token incentive. That will have to do.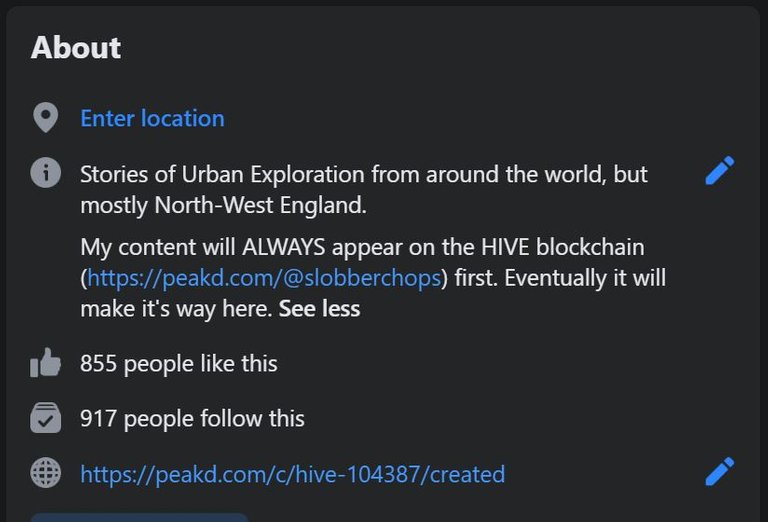 Despite deliberately delaying my content, due to people trying to find where the locations are, I feel people are not reading these for any other reason.
However I managed to gain a decent following, and that's without trying.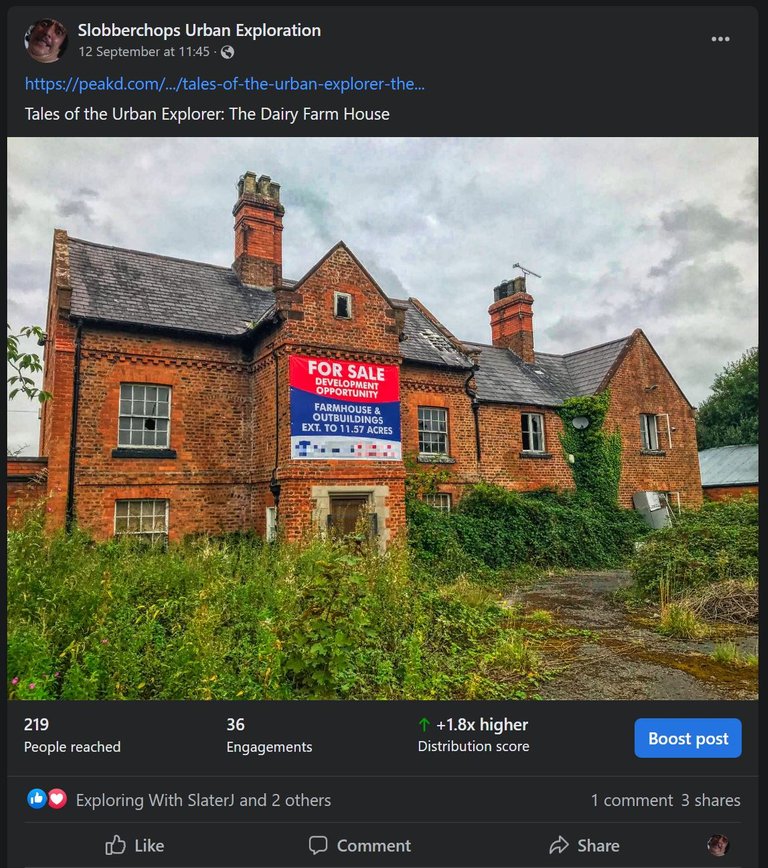 Yesterday, someone did contact me via Facebook and wanted to join HIVE.
Was I seeing things? This doesn't happen, it must be an apparition.
A few moments later, @grindle pops up on my phone with a warning. 'Someone named @ninjakitten might send you a message, she's interested in HIVE'.
Hours later and after a 30-minute verbal conversation with @ninjakitten a new account was born. She has a huge repository of fantastic stuff I am hearing.
"I want somewhere to plant my content, the money is secondary", she tells me.

What a breath of fresh air. Someone who is here and not for the money.
After the usual teething troubles with setting up a HIVE account, the very alien concept of different dApps, and other things, she's now using Ecency and managed a comment yesterday.
I am quietly optimistic about gaining another decent Urban Explorer to our blockchain. Please welcome @ninjakitten shortly.
---
---