BANG! Defense 101 - Weapon Skins [NFTs] - Official Guide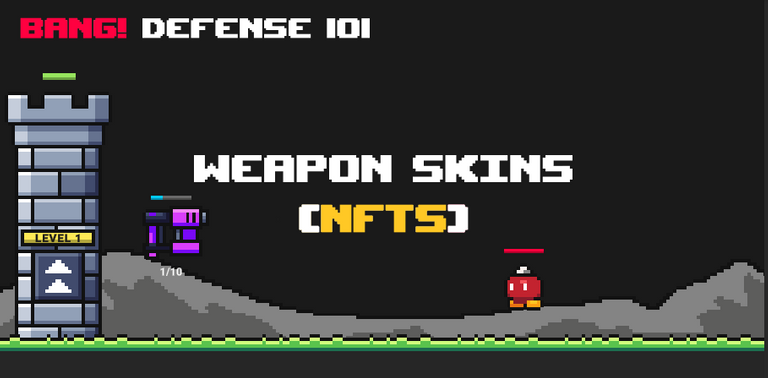 ---
What are Weapon Skins (NFT)?
---
In order to earn rewards in BANG! Defense matches, you must own a Weapon Skin NFT. Weapon Skins impact your P2E rewards and the weapons base stats. Learn about all the use cases from Weapon Skins below:
Weapon Appearance
Like other NFTs, Weapon Skins provide a means of customizing the appearance of your weapon in game. While Common and Rare skins provide minimal change, Epic and Legendary skins have elegant designs and cool animations!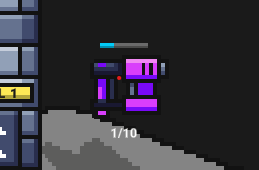 Collection Power
Weapon skins are assigned a Collection Power value based on its Rarity Tier. For example, Common Skins have 10 CP while the extremely rare Legendary Skins have 150 CP. Your Weapon CP is used to determine Play-to-earn rewards at the end of match.
Weapon Skin and Tower NFT contribute to your Total Collection Power. This stat will be used to determine your AMMO Rewards.
Match Rewards
While other NFTs just impact gameplay or aesthetic, Weapon Skins also help determine your end-of-match rewards. You have the choice to equip a single Weapon Skin at the start of the match, and this weapon will be used to determine your rewards. Certain skins may even grant you access to secret Weapons that you wouldn't be able to use otherwise.
In the PVE Gamemode, higher CP will reward you with crates, Leaderboard Points (LP), and the potential (but rare) NFT drop.
In the PVP Gamemode, your CP will allow you to compete in higher elo tiers. This provides an opportunity to climb the ladder and earn epic rewards! Plus, the Weapons CP will be used to determine your overall P2E rewards from PVP matches (Tokens, NFTs, Crates, etc).
Random Stat Boost
Weapon Skins NFTs provide boosts to your Weapons Base stats. This gives your weapon that extra edge to help take out waves of enemies! The exact stat that gets boosted is randomly determined for individual skins. Individual weapons can benefit from specific base stat boosts, like Fire Rate for Semi-automatic weapons. An NFTs value can potentially be impacted by this! In the future, you can chat on Discord to share what Base Stat/Skin combinations are the best.
At this time, Weapon skins only boost 1 random stat. Future Weapons Attachments will provide even more customization.
---
NFT Rarity
---
This table shows the approximate chance of receiving an NFT from each Rarity Tier, and their base stat boosts.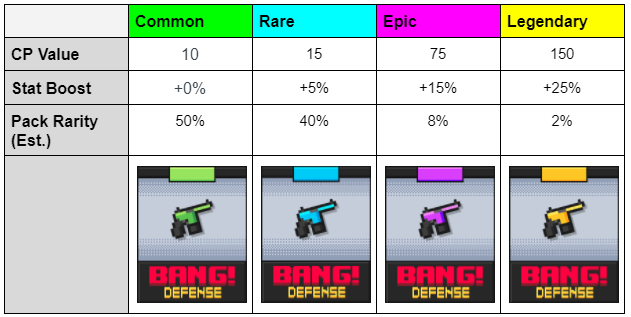 ---
How do I get Weapon Skins (NFT)?
---
Beta Sale
The official Beta Sale for BANG! Defense is set to begin Late March/Early April 2022. In addition to other NFTs, you will receive Weapon Crates and Beta Blaster Skins in the Beta Packs. The Sale will have a limited supply, so don't miss out!
Check out our Litepaper to learn more: https://peakd.com/hashkings/@hashkings/bang-defense-litepaper-new-hive-blockchain-game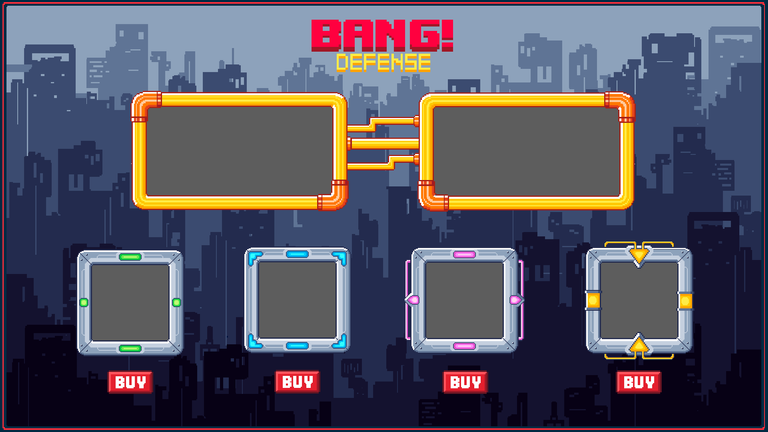 Weapon Crates
Opening a Weapon Crate rewards you with a random weapon skin from the crates collection. The Rarity of the weapon is random, and specific to each type of crate. Skins will be replaced by newer skins in future releases. This means Weapon Skin NFTs are only available for a limited time! You can earn Weapon Crates in Leaderboard and Match Rewards.
Once you have a Weapon Crate, you will need a Weapon Crate Key to open it. Keys can be purchased in the BANG! Defense shop using a variety of cryptocurrencies, including tokens from partners like @1up_cartel, @pizza, @hashkings and more! The cost of a weapon Crate Key is $3 USD. The conversion price for available tokens will be calculated on purchase.
P2E Rewards
Weapon Crates can be earned from just playing BANG! Defense!. Leaderboards, PVP and PVE Game Modes all provide a way to earn Weapon Crates in-game.
Additionally, Airdrops based on your Total Collection Power have a chance to be Weapon NFT skins.
---
Conclusion
---
And that's it folks! I hoped you learned something about BANG! Defense today. I want to remind everyone our Beta Sale is starting in a few weeks, so be sure to join our Discord to get the official announcement!
Also, the BANG! Defense website is almost up and running. We can't wait to share more details about this in the near future.
Be sure to leave any questions or things I missed in the comments below. I will do my best to get to everyone. Thanks so much for reading! :)
Till next time,
Choof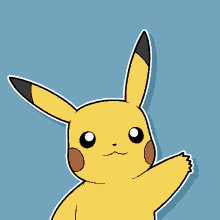 ---
Resources 🛠
---
BANG! Defense Posts
BANG! Defense Discord
BANG! Defense Website
BANG! Defense Gitbook
BANG! Defense Litebook
---
---