Frozen Reality Is Crystal Clear Story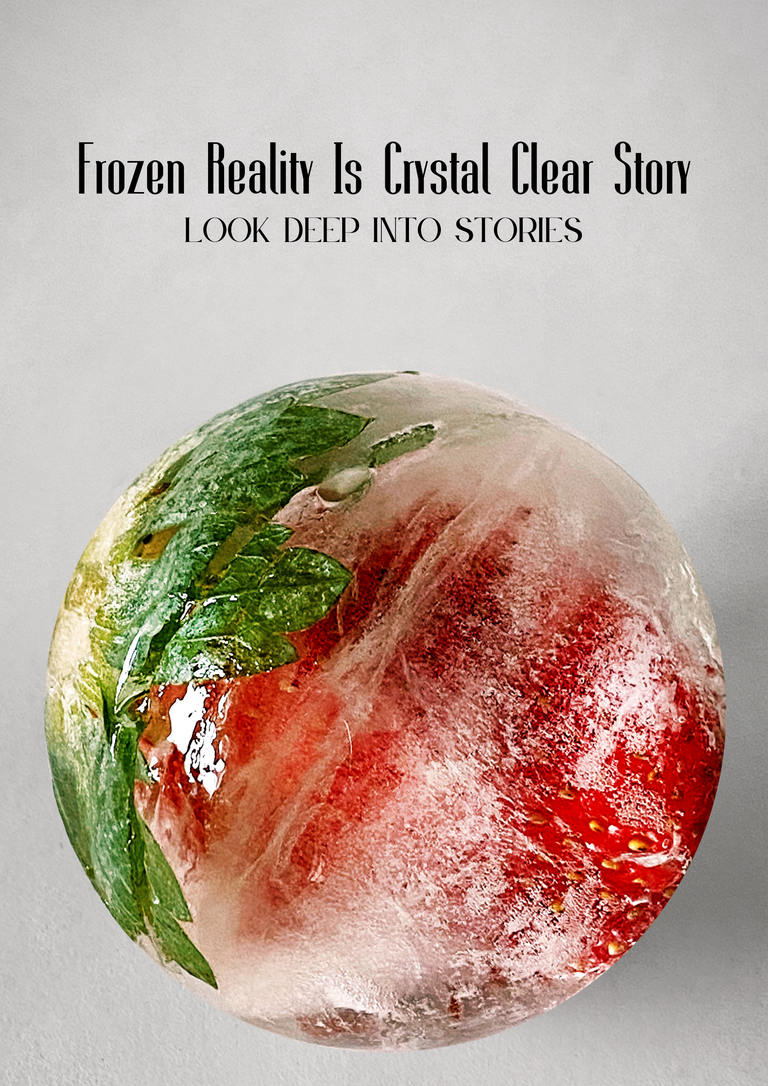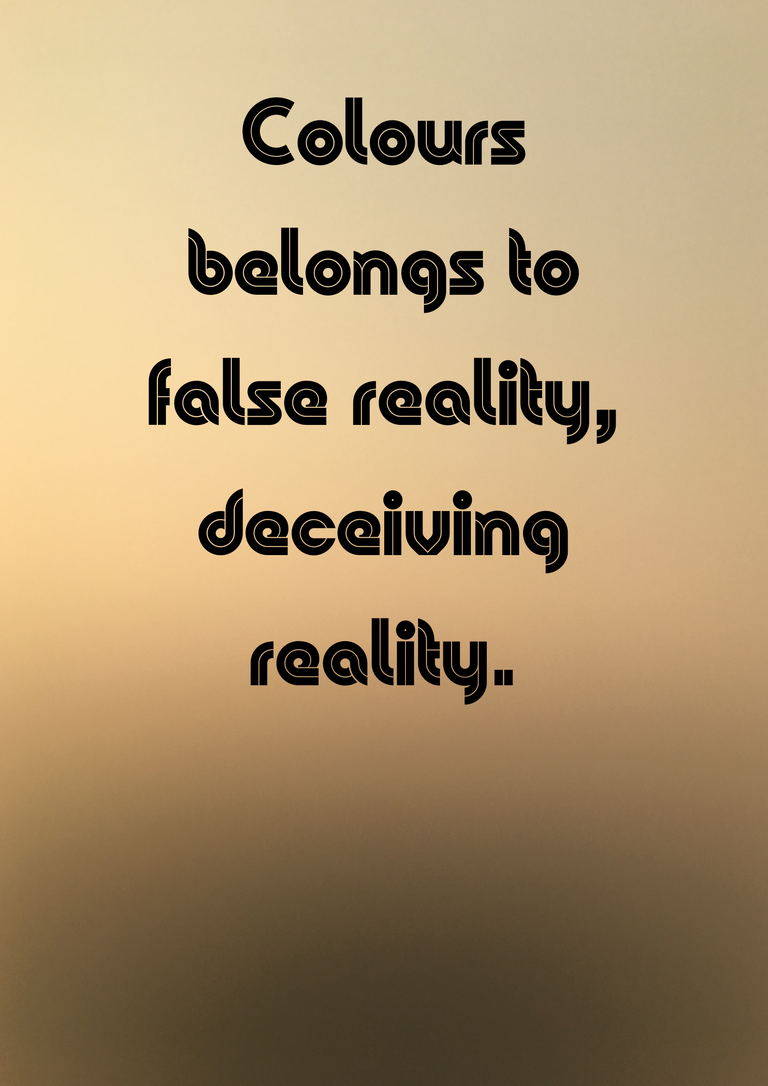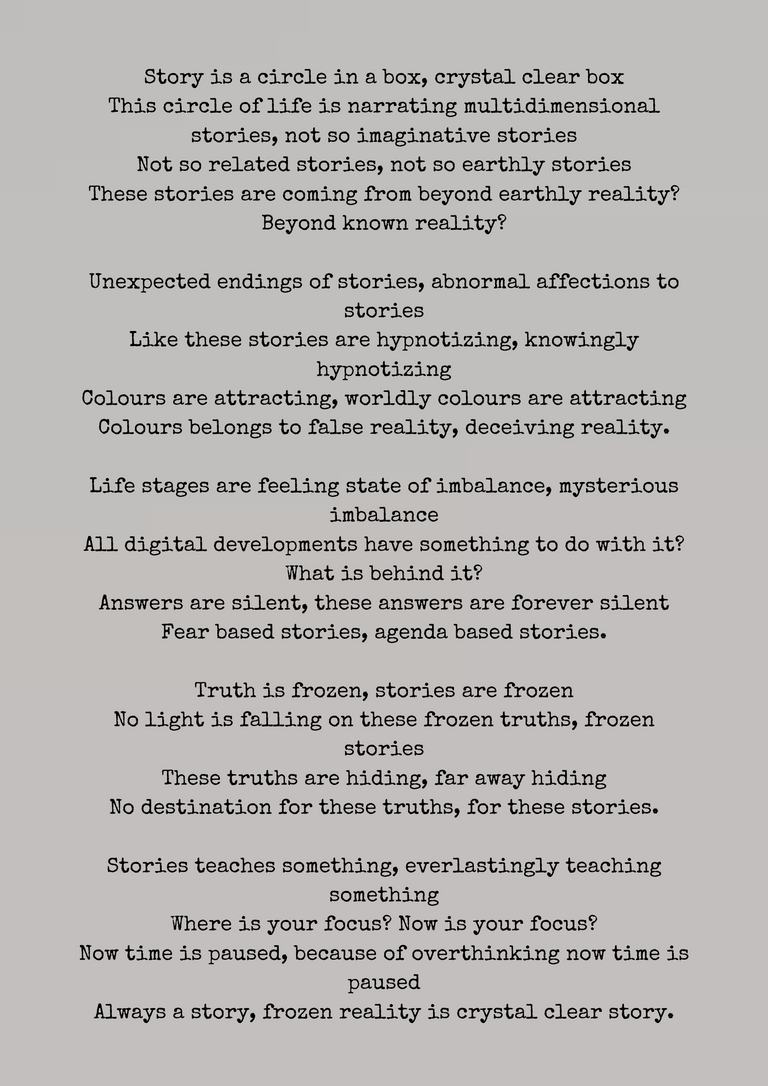 Story is a circle in a box, crystal clear box
This circle of life is narrating multidimensional stories, not so imaginative stories
Not so related stories, not so earthly stories
These stories are coming from beyond earthly reality? Beyond known reality?
Unexpected endings of stories, abnormal affections to stories
Like these stories are hypnotizing, knowingly hypnotizing
Colours are attracting, worldly colours are attracting
Colours belongs to false reality, deceiving reality.
Life stages are feeling state of imbalance, mysterious imbalance
All digital developments have something to do with it? What is behind it?
Answers are silent, these answers are forever silent
Fear based stories, agenda based stories.
Truth is frozen, stories are frozen
No light is falling on these frozen truths, frozen stories
These truths are hiding, far away hiding
No destination for these truths, for these stories.
Stories teaches something, everlastingly teaching something
Where is your focus? Now is your focus?
Now time is paused, because of overthinking now time is paused
Always a story, frozen reality is crystal clear story.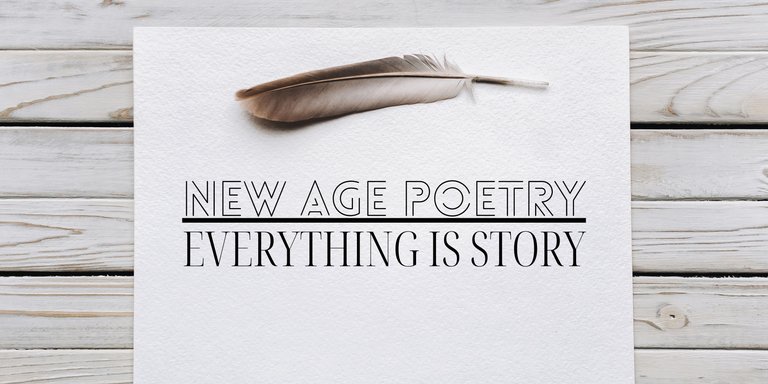 "This is my original and imaginative work".
(Pictures are edited and used from the Canva application).
Chiranjeevi Sarikonda
---
---