A visit to ITU LGA : Wednesday Walk
Today I woke up grudgingly because I slept a little late last night, I just needed to finish an assignment that had been on my mind for a while. I didn't even get the chance to finish it because I got sleepy and decided to just let my eyes shut.
Yeah I know you're probably saying, "every Wednesday walk post mustn't always start with how you woke up". Yeah for real it shouldn't, but I'm glad I even got the chance to wake up and see another day, it's something I'm great full for and I think you should too.
As part of the assignment I was given, we were asked to visit a certain local government area and source out data on how the region is being planned. We were given the ITU local government area in Akwa Ibom State, Nigeria to carry out our research. I and my group members decided to embark on that field trip today.
So I got to school around 8:30am, we were scheduled to meet at nine. After waiting a while, other of my group members joined me and at nine we started our journey.
First we boarded a tricycle that took us to Urua Ekpa junction, it is kind of like a park where you'll see buses parked. From there we paid for an empty bus that was going to take us directly to the place. That was how our journey began, everyone was tensed at first so the bus was very quiet. But then someone just summoned up the courage and started to sing, before we knew what was happening, the whole lot of us started to sing along, lol it was a really fun experience.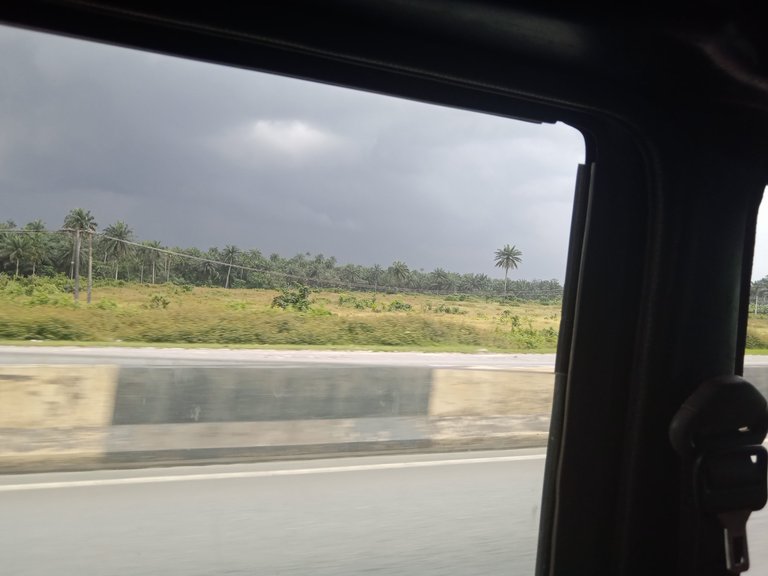 Journey to ITU LGA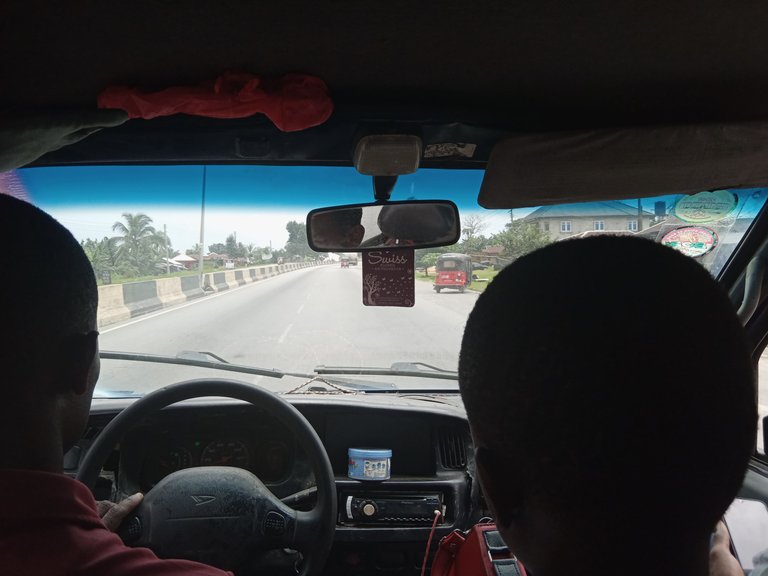 view of the bus
We sang until we arrived at the ITU local government headquarters and then we highlighted the bus and proceeded to go inside. On our way to the office of the Information minister's office, we saw some work of arts that caught our eyes. I couldn't resist taking some pictures so I'll be able to remember that I had ever been here.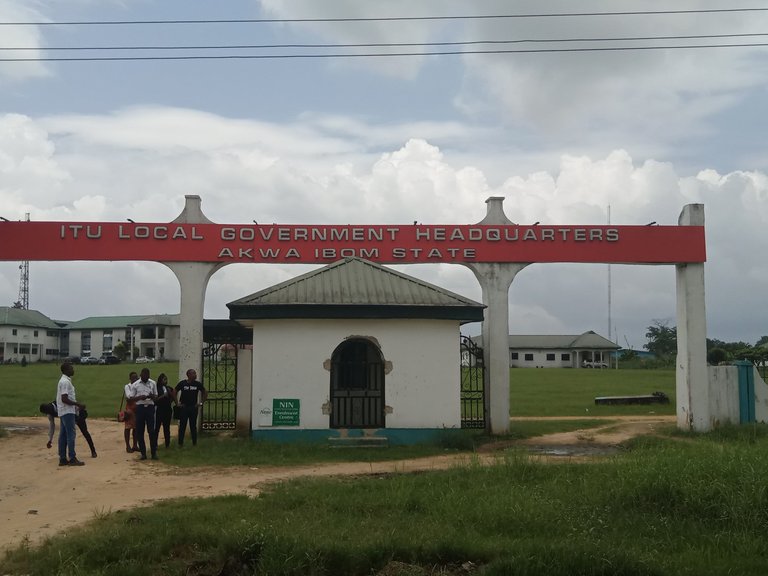 Arriving at the ITU local government headquarters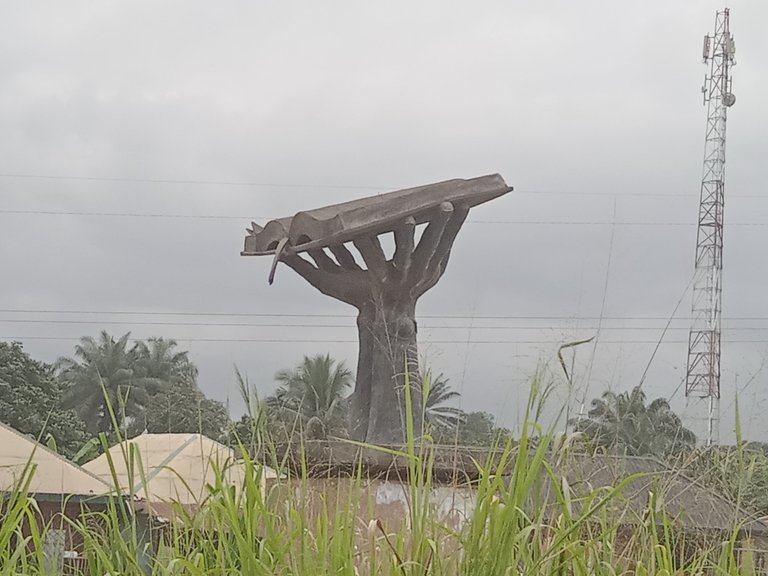 Art I couldn't resist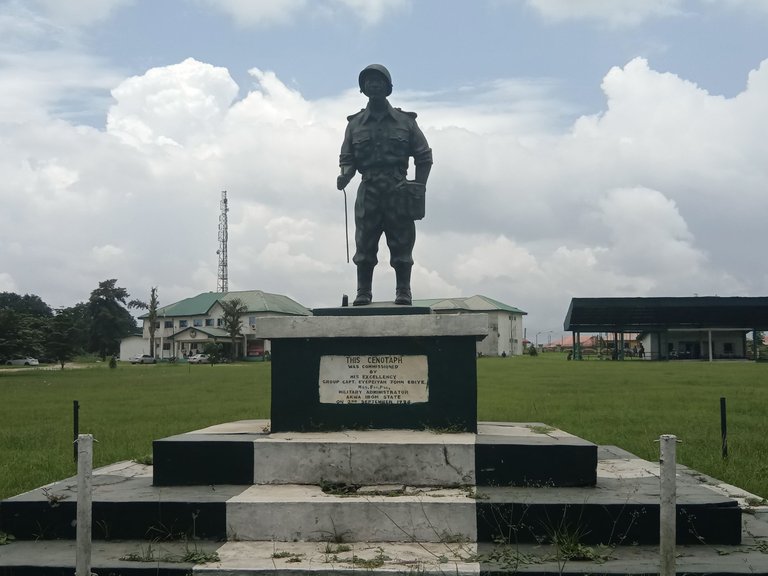 Art I couldn't resist
Excitement filled us up as we made it to made building and was welcomed by a certain Mr James who went on to inform us that we couldn't see the information minister because he was part of the solemn assembly that was holding at that moment. Our excitement turned into disappointment because we had hoped to see him that day. Mr James went on to inform us we could be part of the solemn assembly and it wasn't going to take too much time.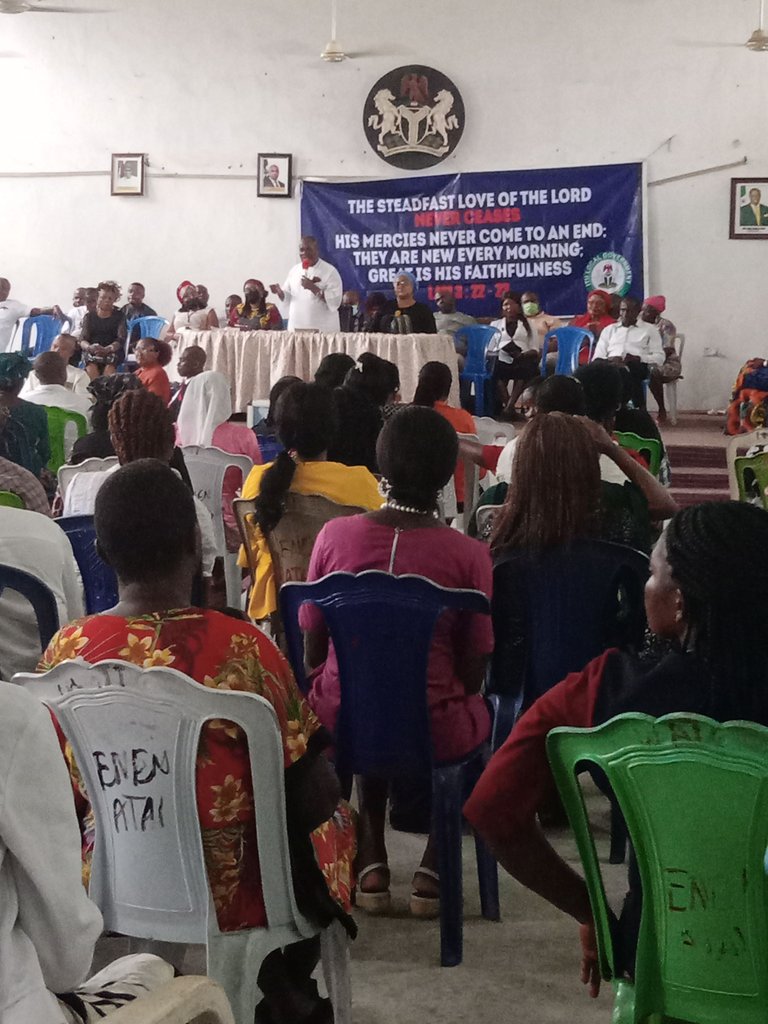 Solemn Assembly
Without having any other option, we decided to join in since it wasn't going to take too much time. All of went in and sat while the whole service went on. We received the shock of our lives when something that was stated to last for a few minutes went to exceed two hours. I became really tired and frustrated, but when I was going to give up hope, it eventually ended.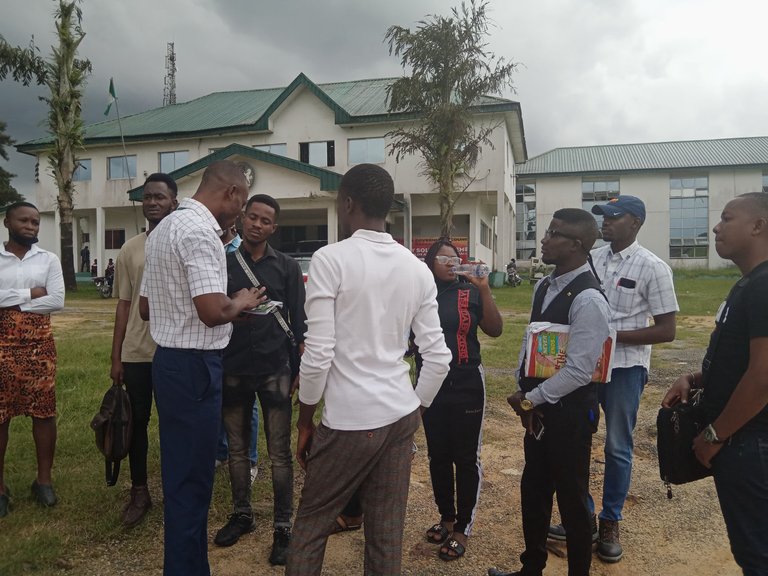 General Briefing
Then we finally got the chance to meet with the information minister and he went on to do a brief introduction. After that we intimated him on the purpose of us being at that place, we went on to tell him what and what we needed information about.
When we eventually finished our questions, it became time for the answers. It was easy to understand what he was saying because he was really fluent and took great joy in intimating us on the things we needed to know about. The ones he couldn't answer, he referred us to some other persons. After going on to see those other persons , it was time for us to go.
I couldn't resist the urge to take pictures from my Wednesday and share how it all went with you all. Thank you for taking time to read this.
---
Posted via proofofbrain.io
---
---