New Art and Some Updates

Hi all, time for another update!
I've been pretty busy of late but have also really been wanting to draw more. So there are no gameplay updates just yet. However, there is plenty to do still. So I thought maybe it is time to introduce another character!
I have been working on this world for well over a decade. So I have a dozen or so characters meant to exist in the world. This is one of my favorites. Even though I designed her a long time ago, she has evolved a lot. She also never had a name. Well, I think I'm going to name her Akki!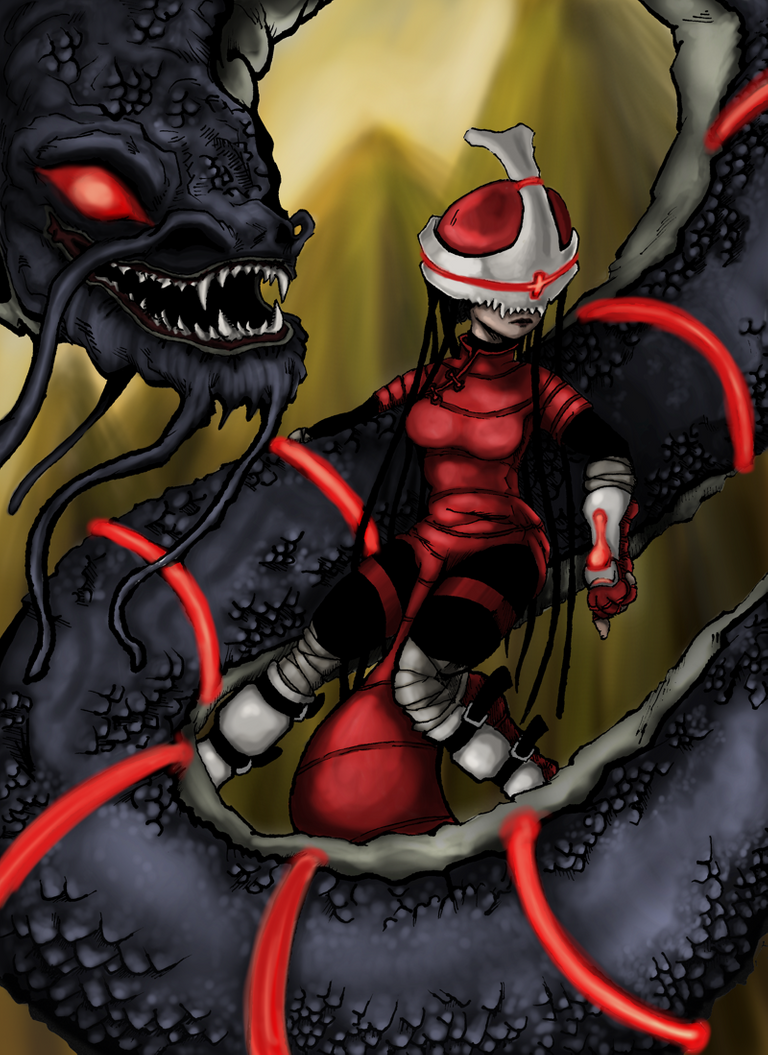 This is the first old character I am evolving for the game. Even though Titan Climber is set inside the world, everything so far was created specifically for this game. Eddy is a new character. The concept of the titans fit well in the world but never existed before the game.
Akki has grown up in this world alone. Well, except for her companion dragon. Whom also did not have a name. Just for fun I'm going to call him Ikka. So we have Akki and Ikka. She has developed a very strong bond with her dragon friend. The glowing rings attached to him allow her to give commands and use the magical power to sort of fly.
Like Eddy, Akki is a fist fighter. She can extend powered katar like weapons out of her gauntlets. She can also fire magical blasts from her dragon skull helmet. Of course that's if she needs to, not many are willing to take on Akki when her friend is around.
Ikka is no ordinary dragon either. He is a serpent style black phase dragon. He has a unique ability to travel through dimensions. If Akki is seen without Ikka but has floating glowy rings around her, this is because Ikka is in another dimension. But the rings stay in this dimension. This allows the two to communicate between dimensions.
I have a lot of plans for Akki and Ikka inside the world. However, for Titan Climber her role, as of now, is planned to simply be an informant and friend to Eddy. She is especially in tune with the messed up world thanks to her bond with Ikka. This allows her to locate titans easier than most could. So she will be directing Eddy to each level and advancing the story line. She also has a good relationship with Eddy because he supplies her with essence and gems that he creates from taking down the titans and other monsters.
Hopefully I can get some time and motivation together soon to get back to working on the gameplay. In the meantime hope you all like the new character addition! I have not decided yet if I am going to do 3d models of the two or just have them be talking avatars. But, you'll find out as soon as I decide!
---
---