Besan ke laddo : A popular Indian dessert
Besan ke laddo or we can say Sweet Gram flour Balls!
It is a one of the most popular dessert of India. Generally animal fat like clarified butter (Ghee) is used to make this dessert, but here I made it vegan by using cold pressed coconut and sesame oil.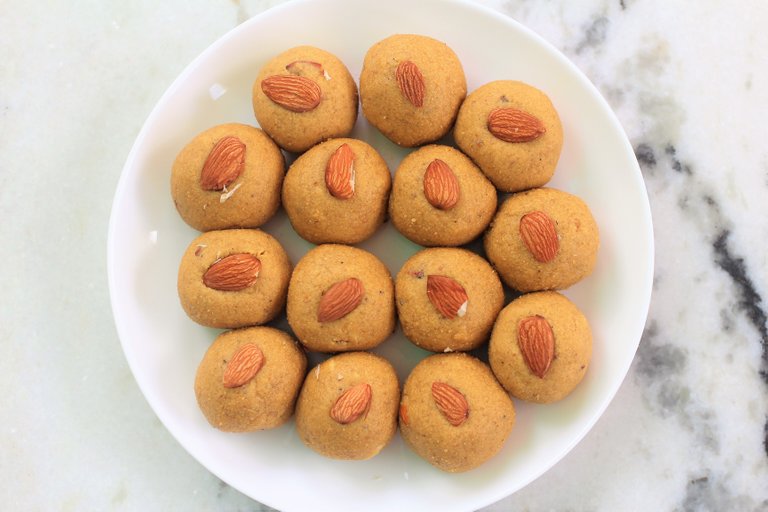 We all love different types of Indian sweets but mostly avoid market bought desserts, there are two reason behind it. Firstly in India almost all dessert contain milk and milk products and secondly unhealthy oil and stuff used without knowingly. Thus, market bought sweets are largely unhealthy and unhygienic.
Although no dessert can be a healthy food, it is just to satisfy sweet tooth, but here I tried to make it a bit healthy by substituting unrefined and unprocessed natural ingredients.
Ingredients I used
Gram flour 1 and 3/4 cups
Coconut oil 1/4 cup
Sesame oil 1/4 cup
Unrefined jaggery sugar 1 cup
Cardamom powder 1/2 tsp.
Almond/ raisins or any other dry fruit of your choice.
Edible gum crystals 1 tsp. (It is a optional ingredient as it gives crunchy texture to laddo.)
Water 2 tbsp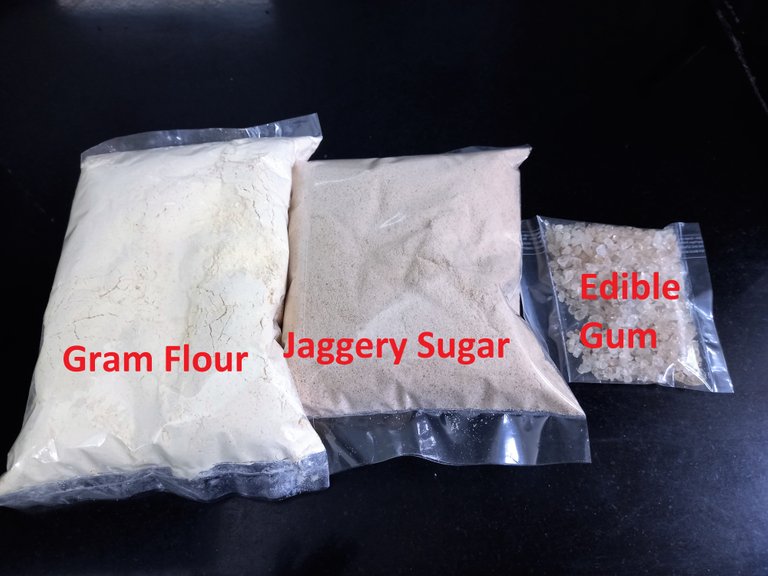 Ingredients
---
Procedure I followed
Take a little oil in a heavy bottom pan and deep-fry fine crystals of gum. Take out fried gum, add all oil and gram flour.
Make powder of fried gum and keep aside.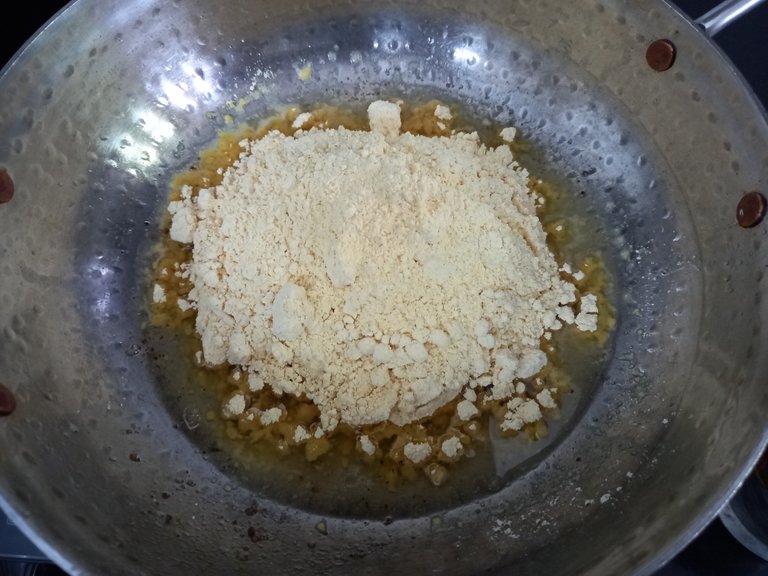 Mix well and roast on low flame with continuous stirring. Continuous mixing is a must process to avoid over roast the gram flour.
After roasting 15 minutes, a pleasant aroma of gram flour will start to come. Continue to keep roasting for more 5-10 minutes.
When oil started to separate, it is an indication that it has roasted properly.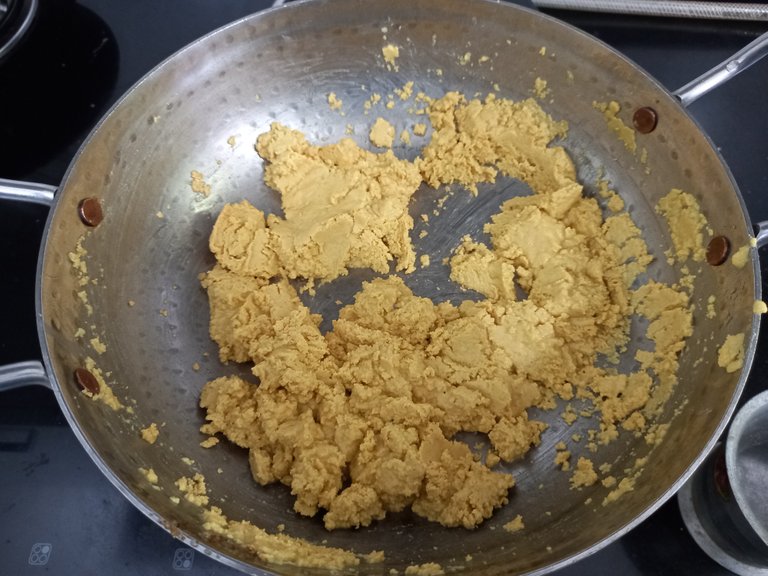 Now add about 2 tbsp of water and mix vigorously. The mixture will be fluffy little.
Add crushed almond, raisins and cardamom powder at this stage.
Keep aside to cool down completely at room temperature.
After cooling down completely, add sugar and mix well.
Make small laddos (balls)
Garnish and serve
---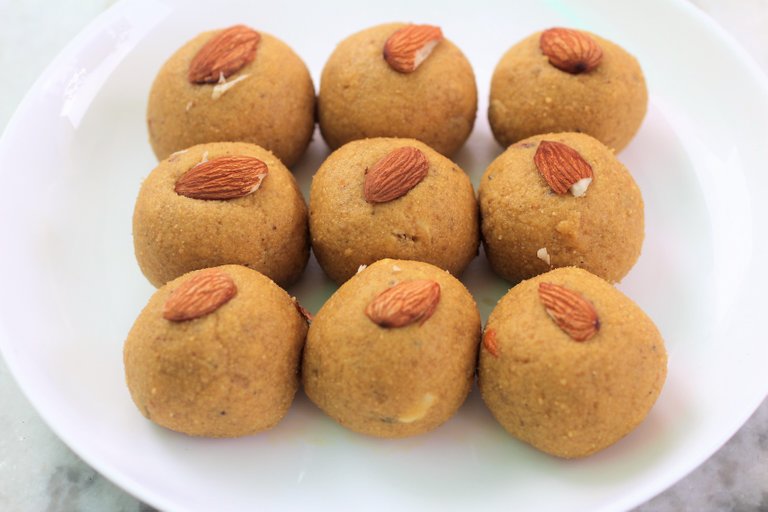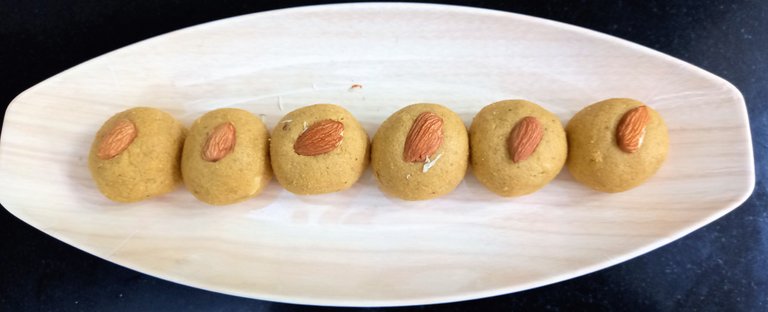 ---


---
---