VEGETARIAN RESTAURANT RECOMMENDATION: NATURE VEGETARIAN DELIGHTS | 大自然素食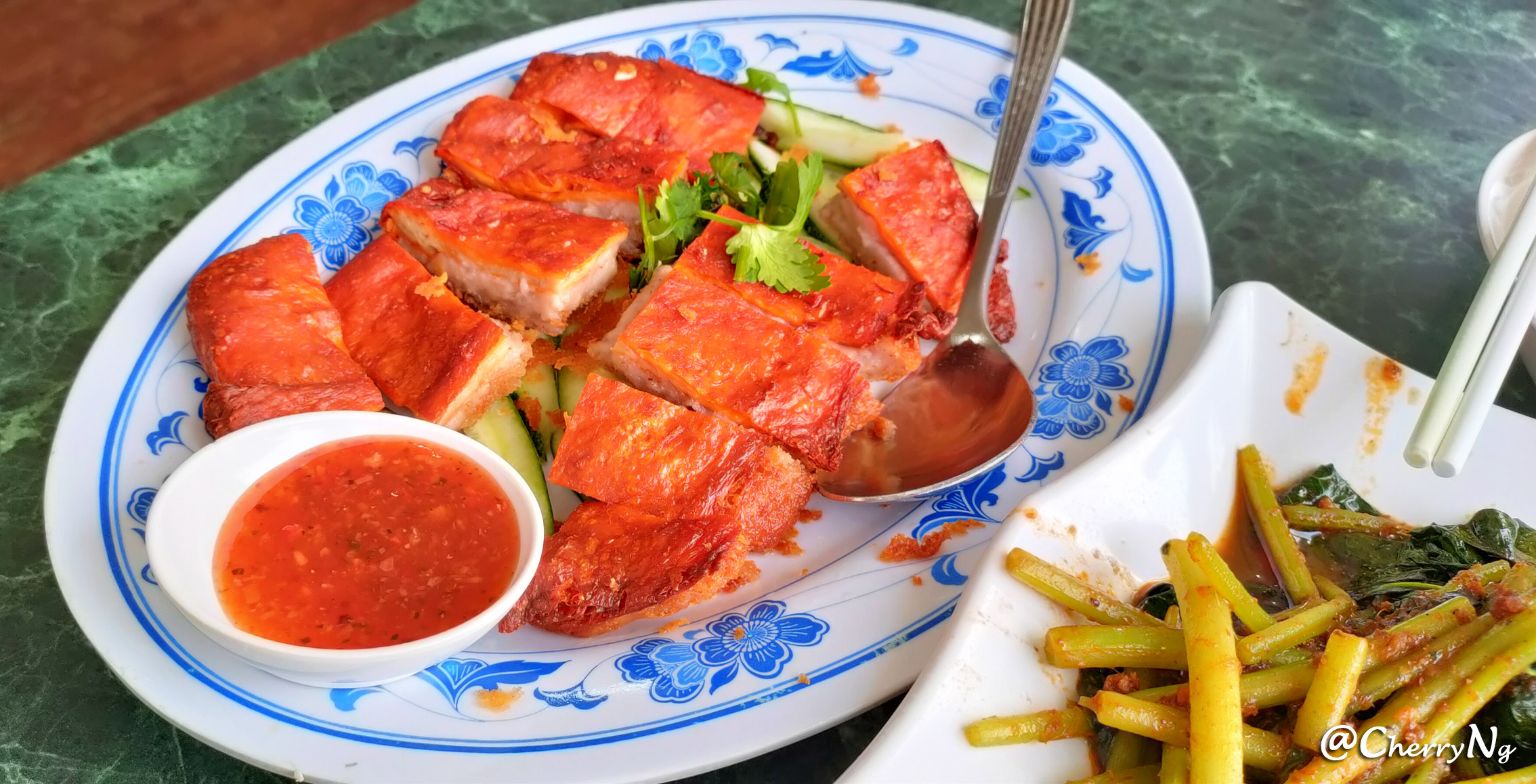 Hello my dear foodies!
Last weekend my aunt in Malaysia visited Singapore. We brought her around few places such as China Town, City Hall, Bishan Park, Serangoon and Ang Mo Kio Center. Because of she is vegetarian, same as me, so I brought her to a popular vegetarian restaurant for lunch.
The restaurant is called Nature Vegetarian Delights 大自然素食. It is located in Upper Serangoon Shopping Centre. The restaurant is offering variety of vegetarian food such as local, Asians, Western, Japanese, and European delights. I think to bring my aunt to try their signature dishes.
Today let me introduce you this vegetarian restaurant and also the delicious dishes.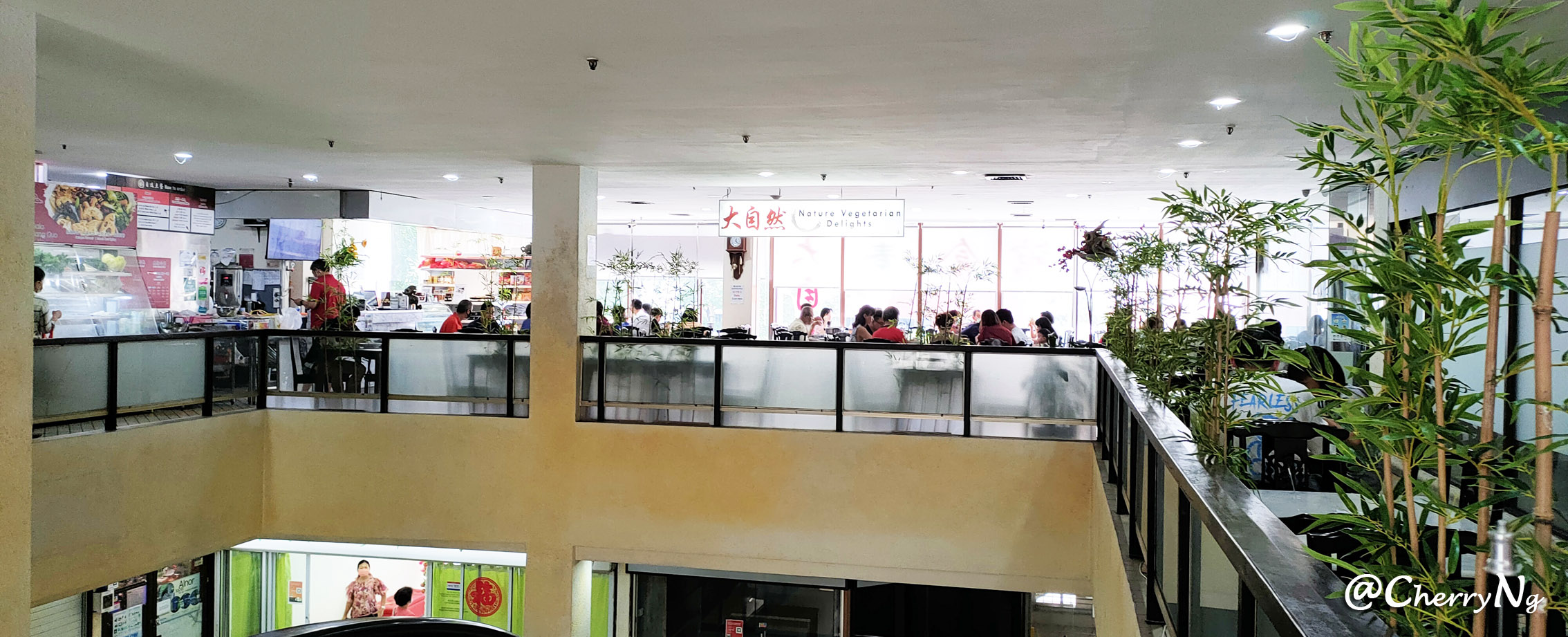 The restaurant is located at 4th floor of the building. Because of most of Covid-19 safety rules is eased, there are no limit on how many people for dining in. most of restaurant resume back the previous business management to welcome customers back to dine in.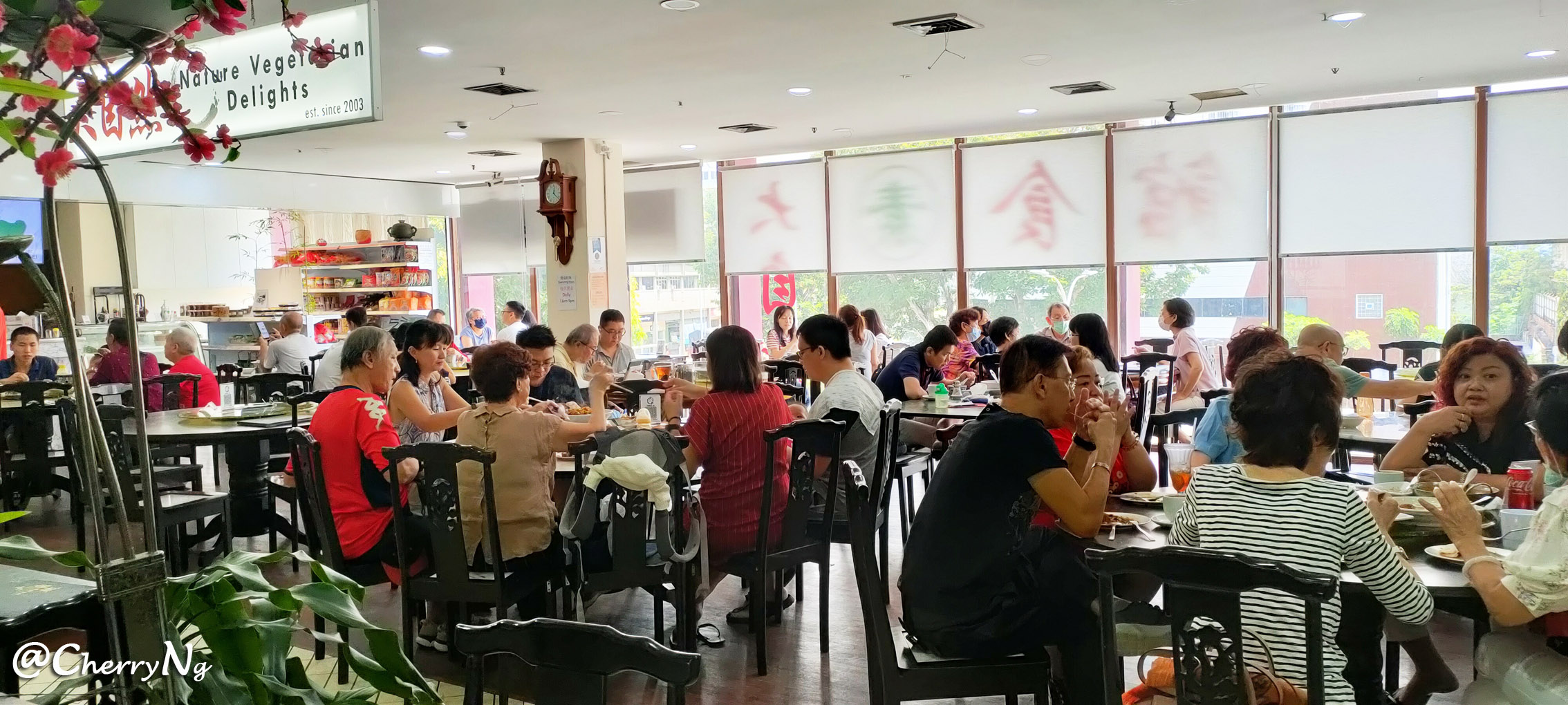 There are many restaurant started purchase the robot to deliver to food to the customer seating during the pandemic. This vegetarian restaurant also one of restaurant to purchase the robot for delivering the dishes to customer seating.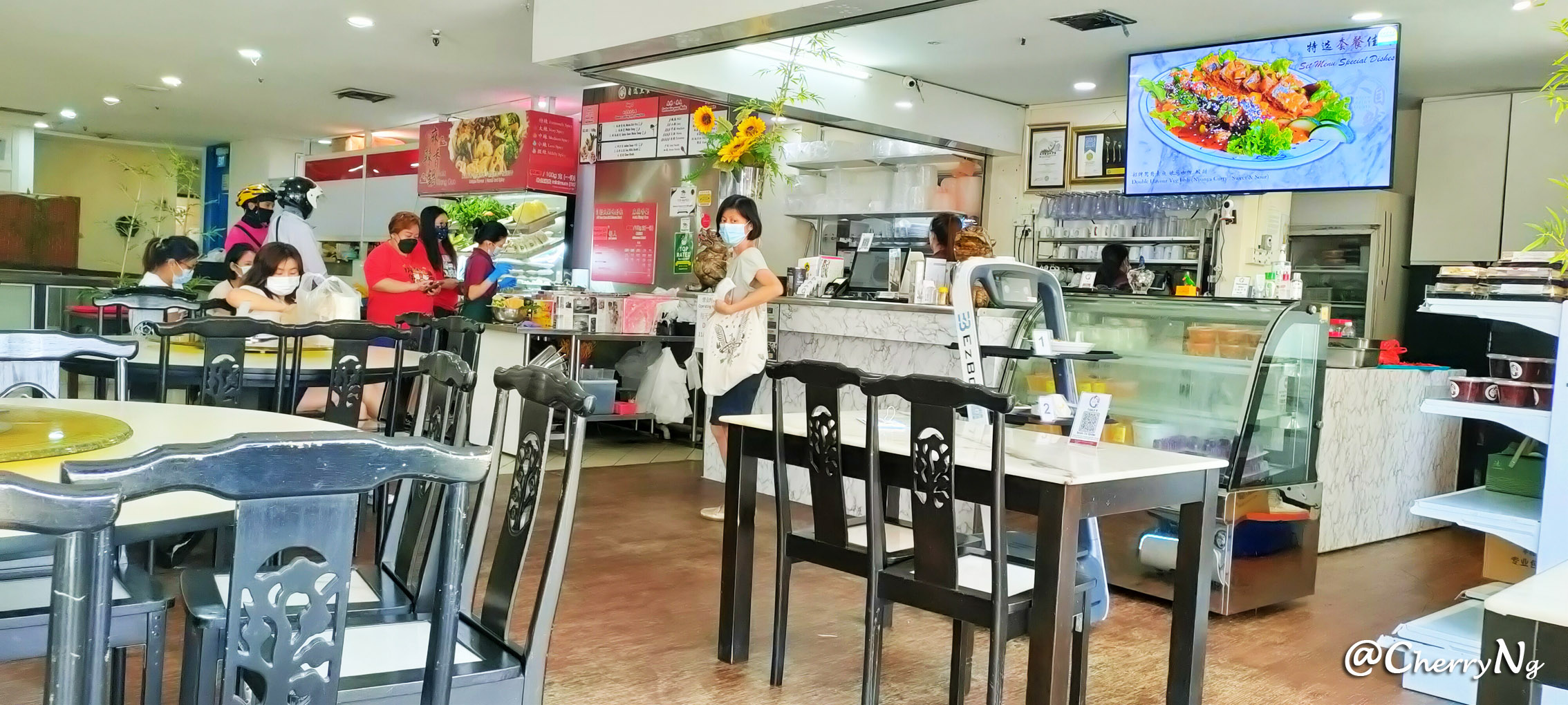 The robot able talk politely to customers and deliver the food based on the seating number.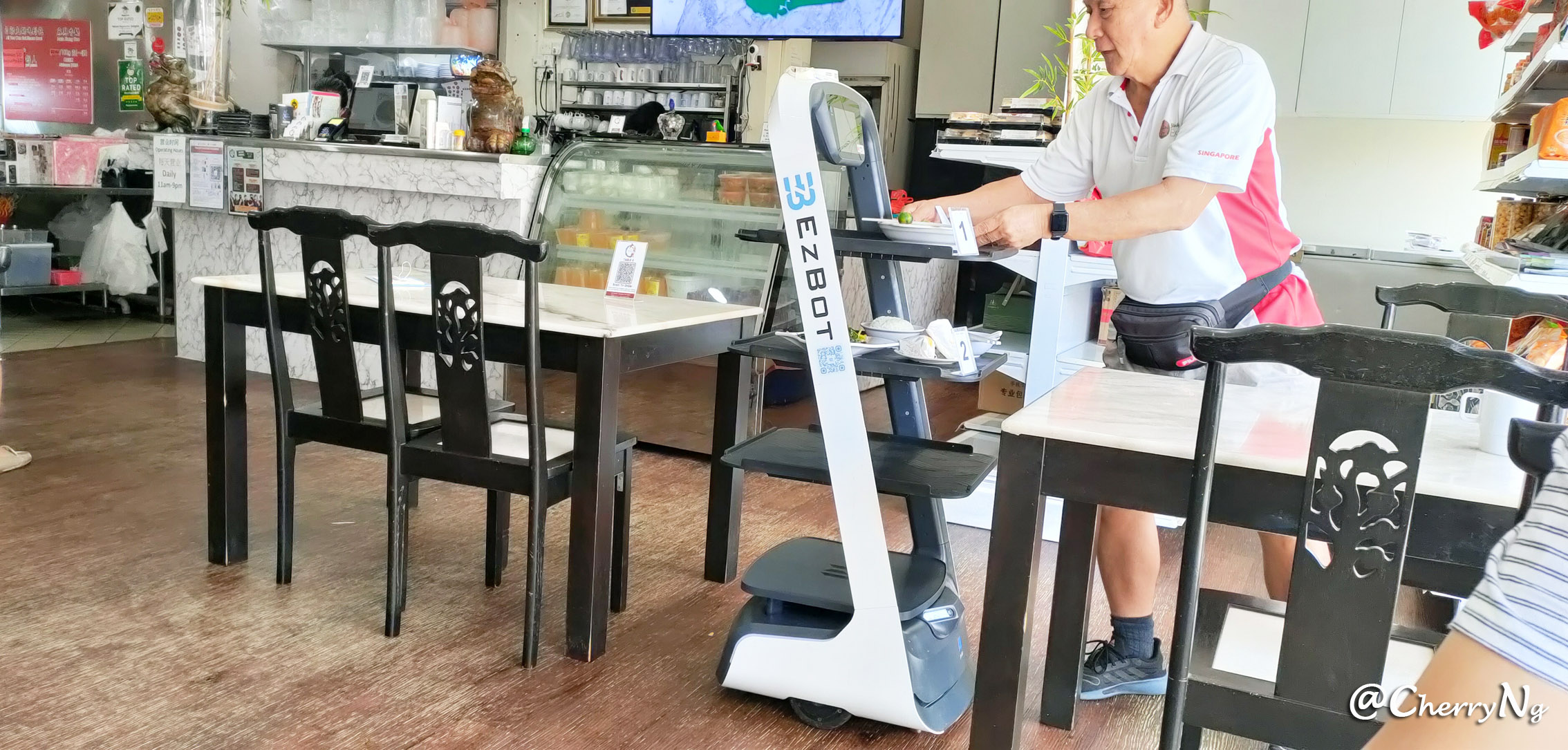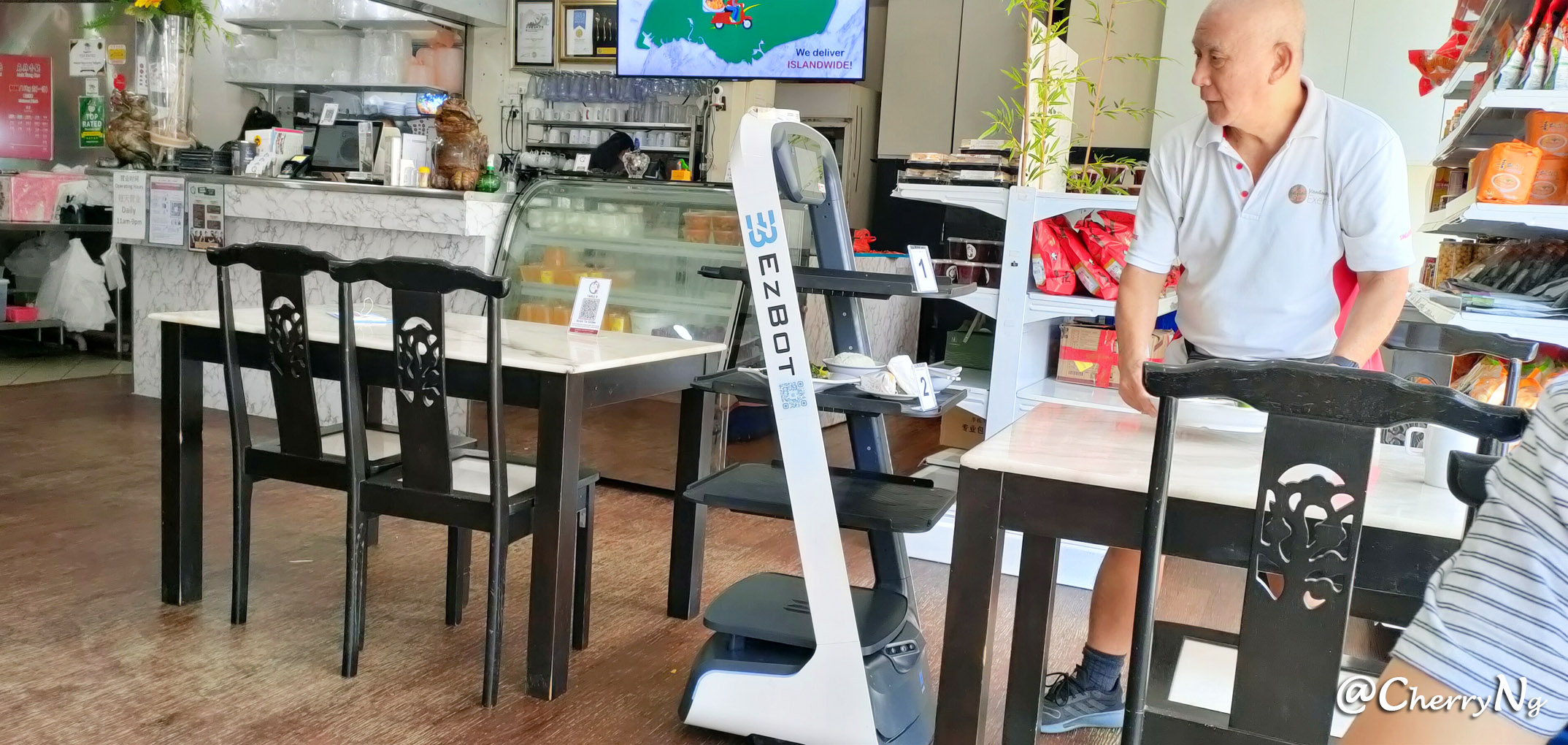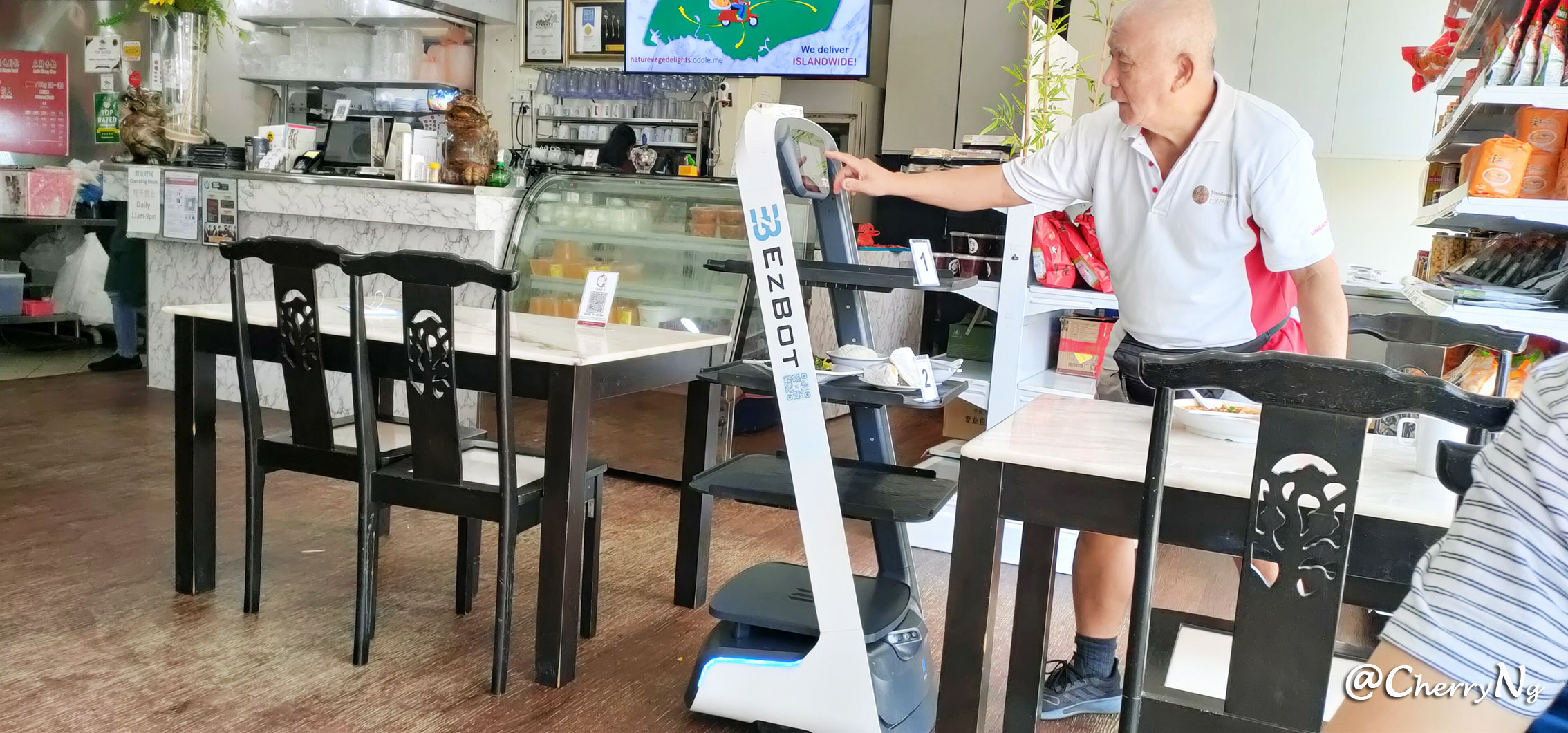 After customers collecting the food, they need to press "DONE" on the robot screen to make sure they receive the food and the robot will be moving back to counter for collecting the other dishes.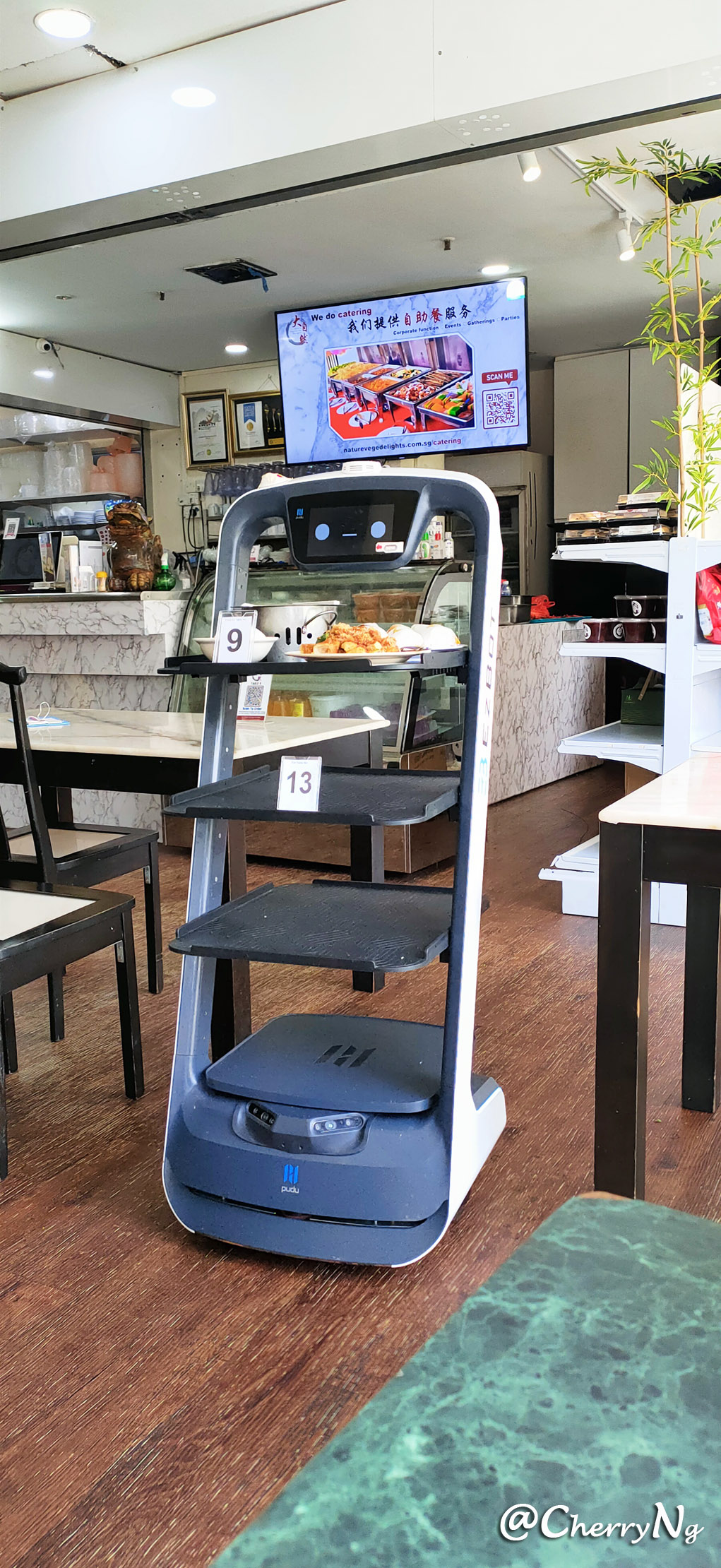 The robot can talk friendly and politely to the customers while delivering the food that creates the restaurant environment joyful and cheerful.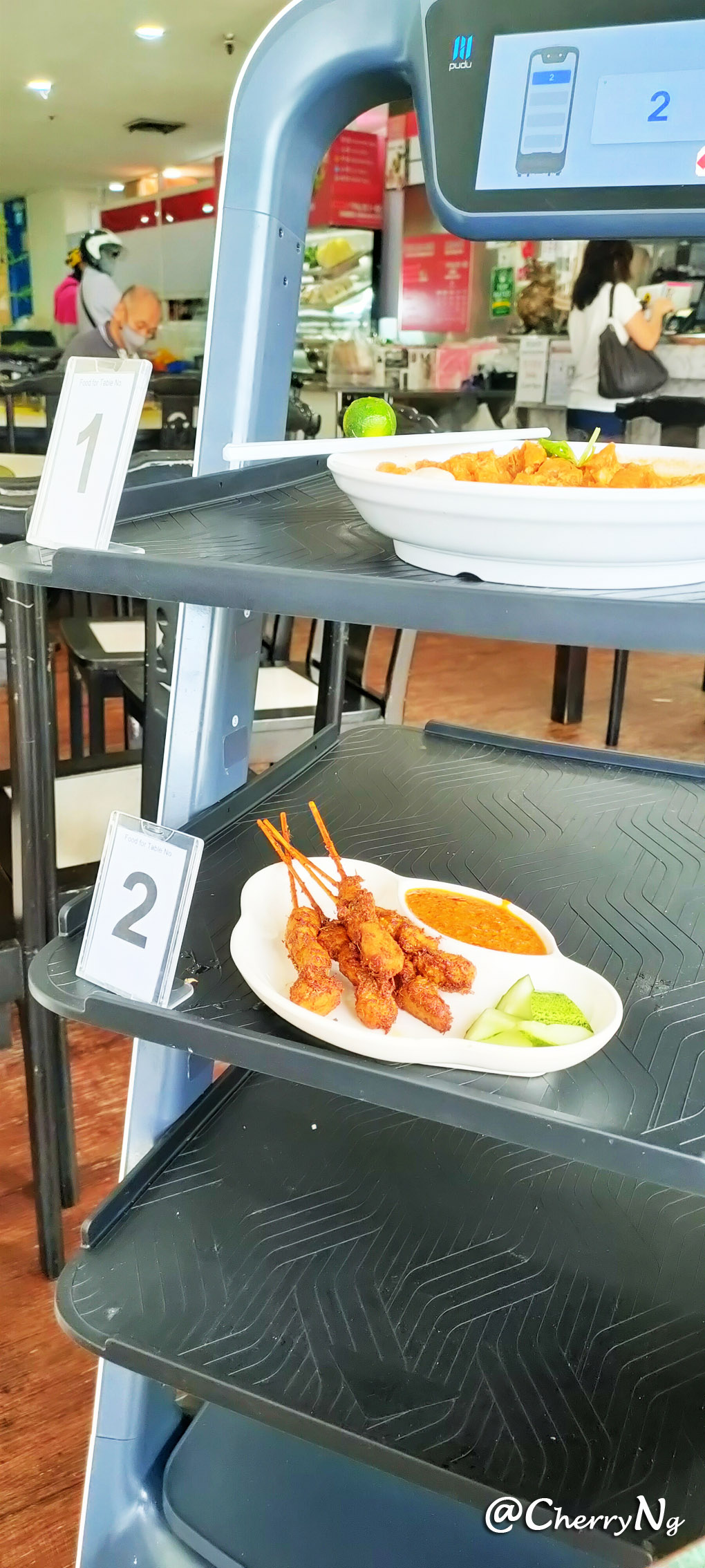 Let's see what we had ordered: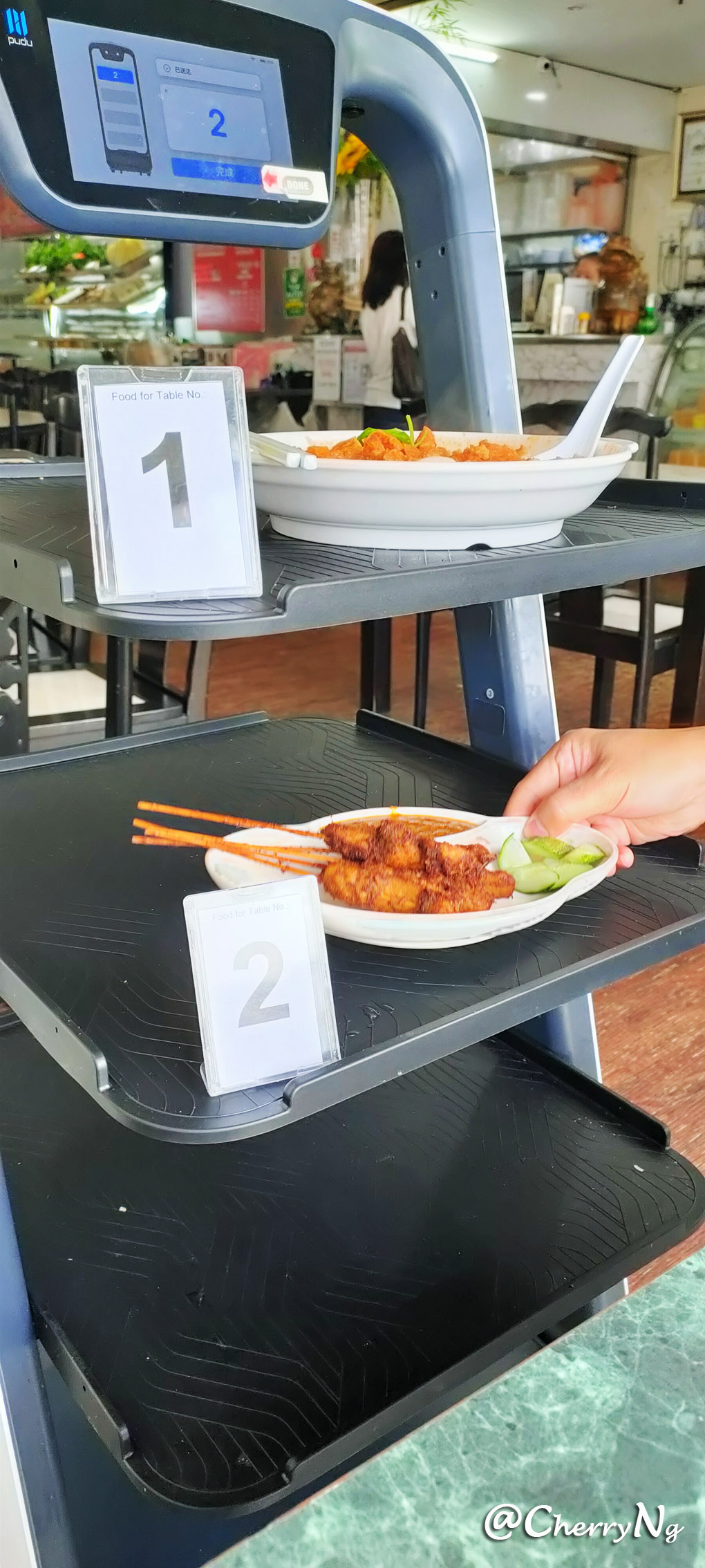 The 1st dish we ordered was Signature Satay Set 自制沙爹. The price about SGD5.00. This is Special In-house made by restaurant, the satay was made from lion mane mushroom that grilled by special ingredient. It was tasty and matching well with satay peanut paste and some cucumbers.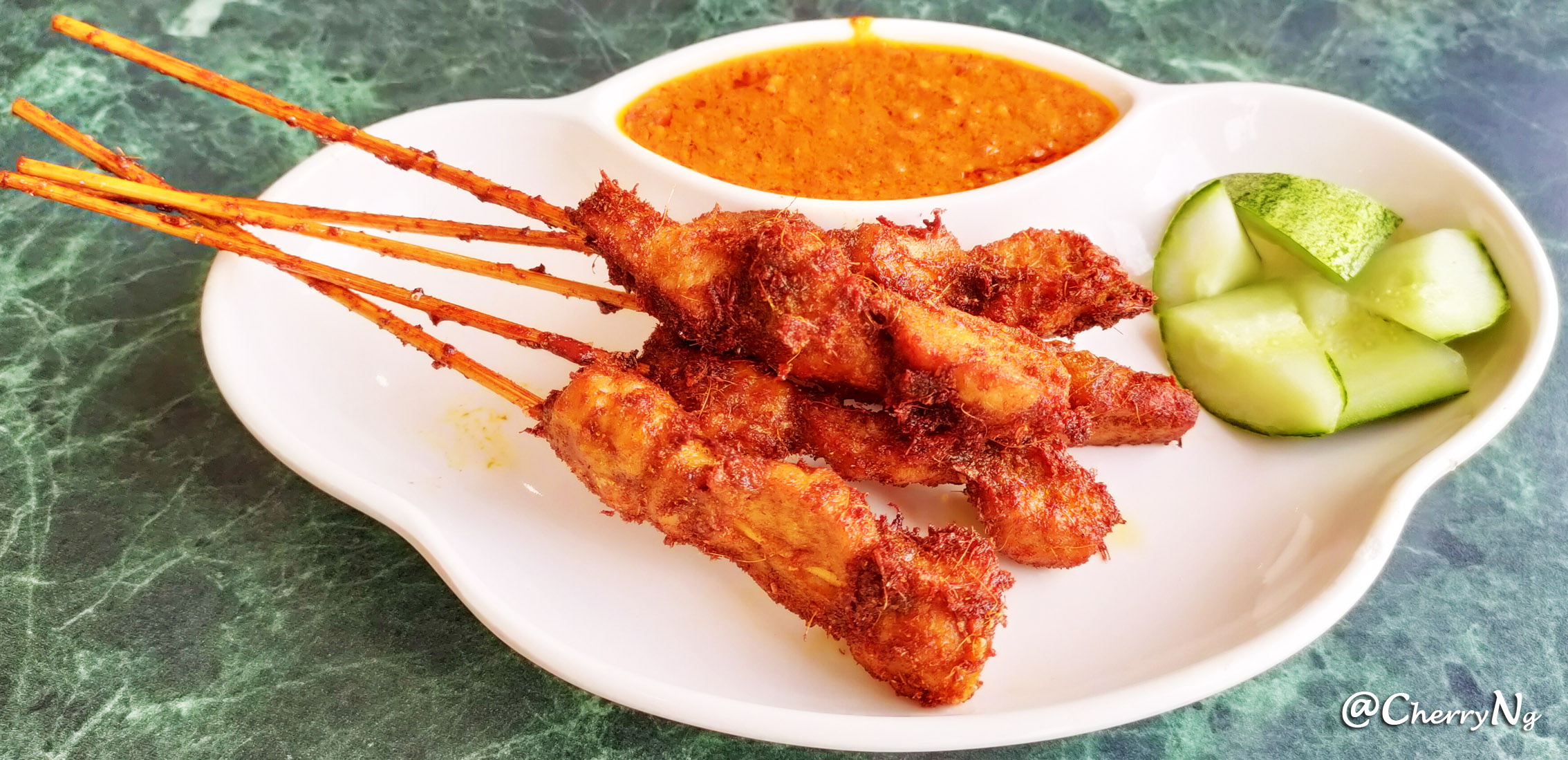 The 2nd dishes was Prata with Ham and Cheese Wrap 火腿芝士卷煎饼. It cost about SGD3.00. The vegetables inside the wrap such as cucumber, carrot, lettuce all is fresh and juicy, taste good to eat with vegan ham, cheese and mayonnaise, and it is also one of the kid favourite meal.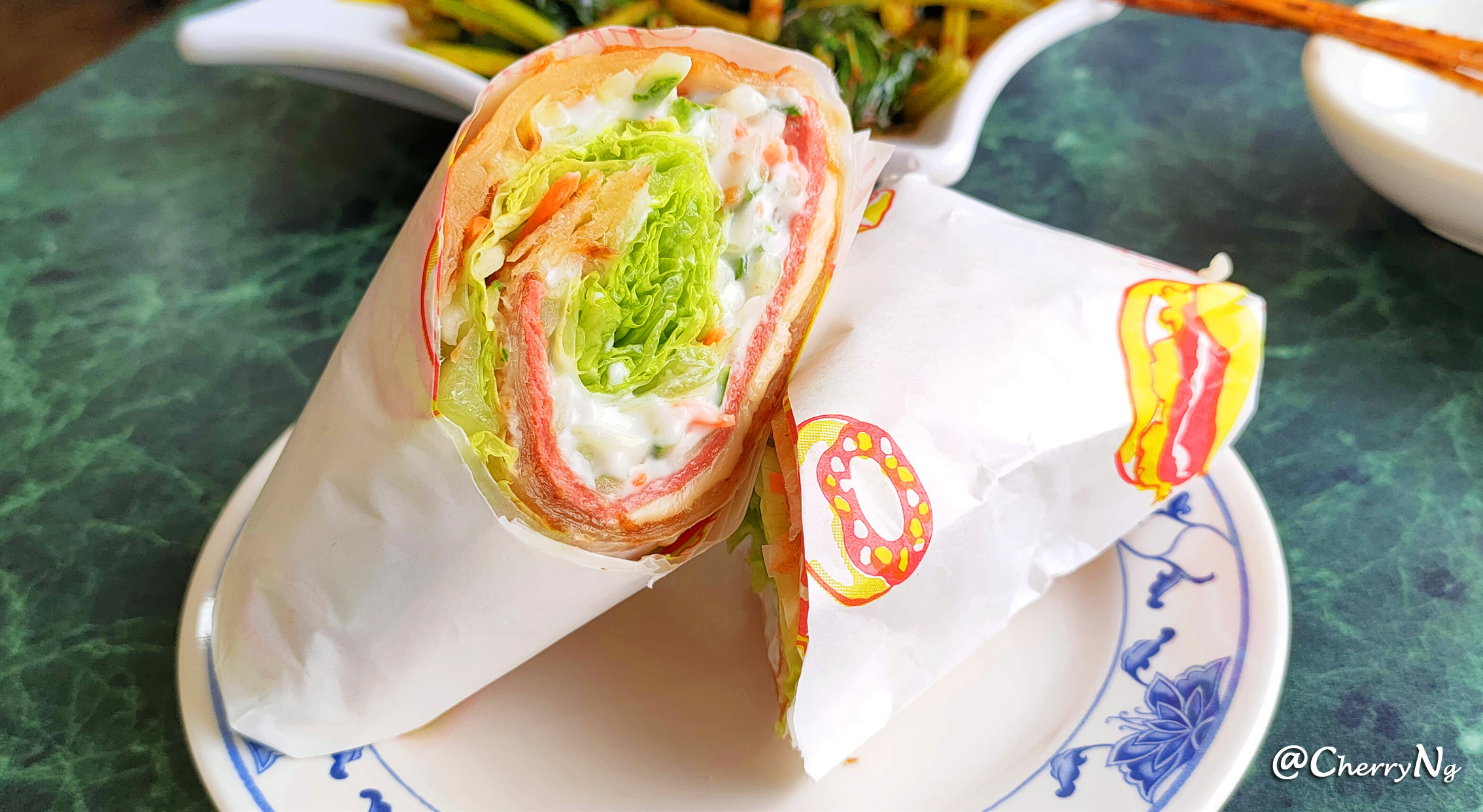 My aunt likes to eat sweet potato leaves, therefore I ordered one plate of Stirred Sambal Sweet Potato Leaves for her.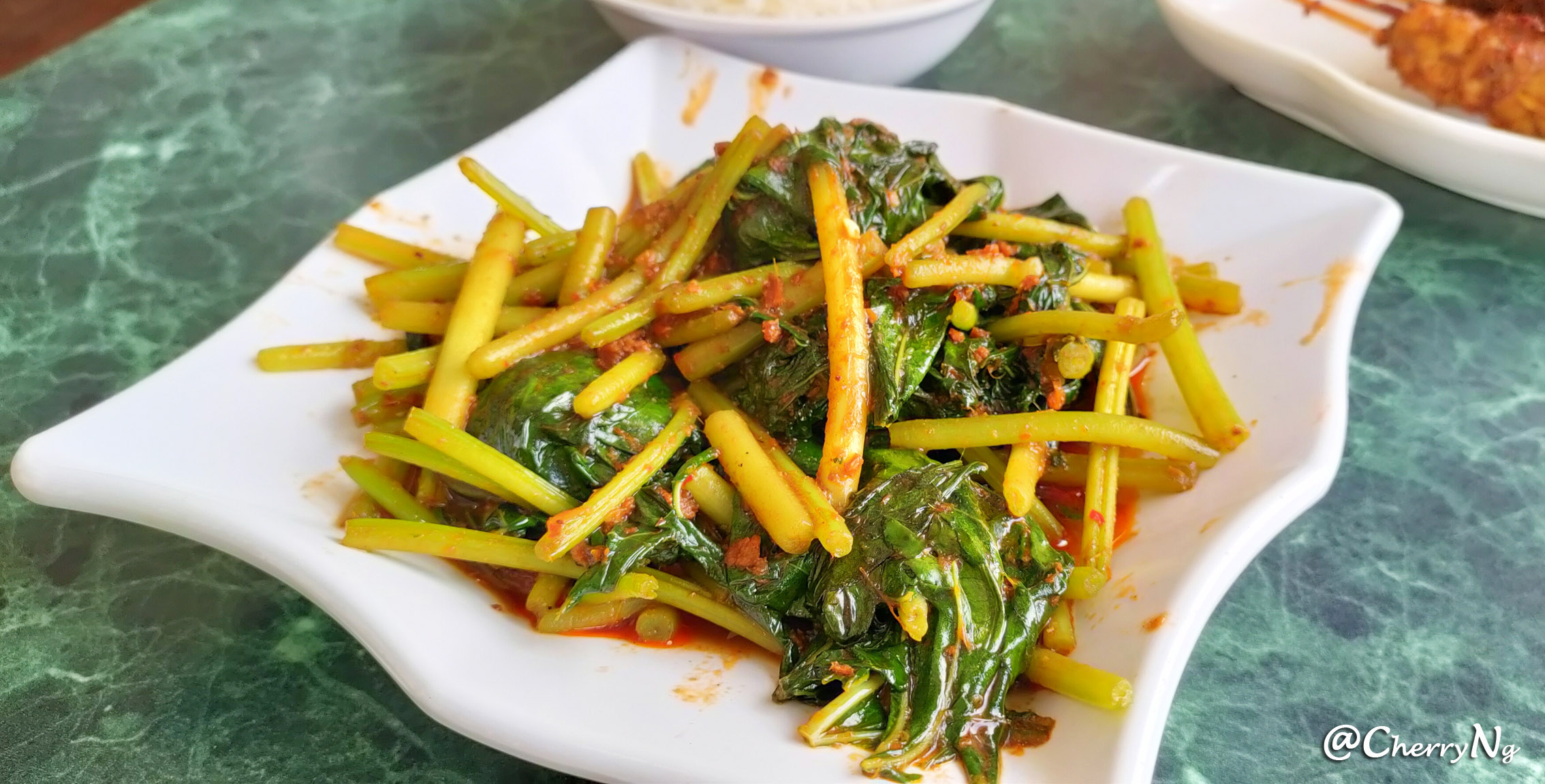 Stirred Sambal Sweet Potato Leaves 参巴番薯叶 with plain rice. It cost about SGD9.50. The sambal not very spicy and matching well with sweet potato leave. For me, it is average for this dish.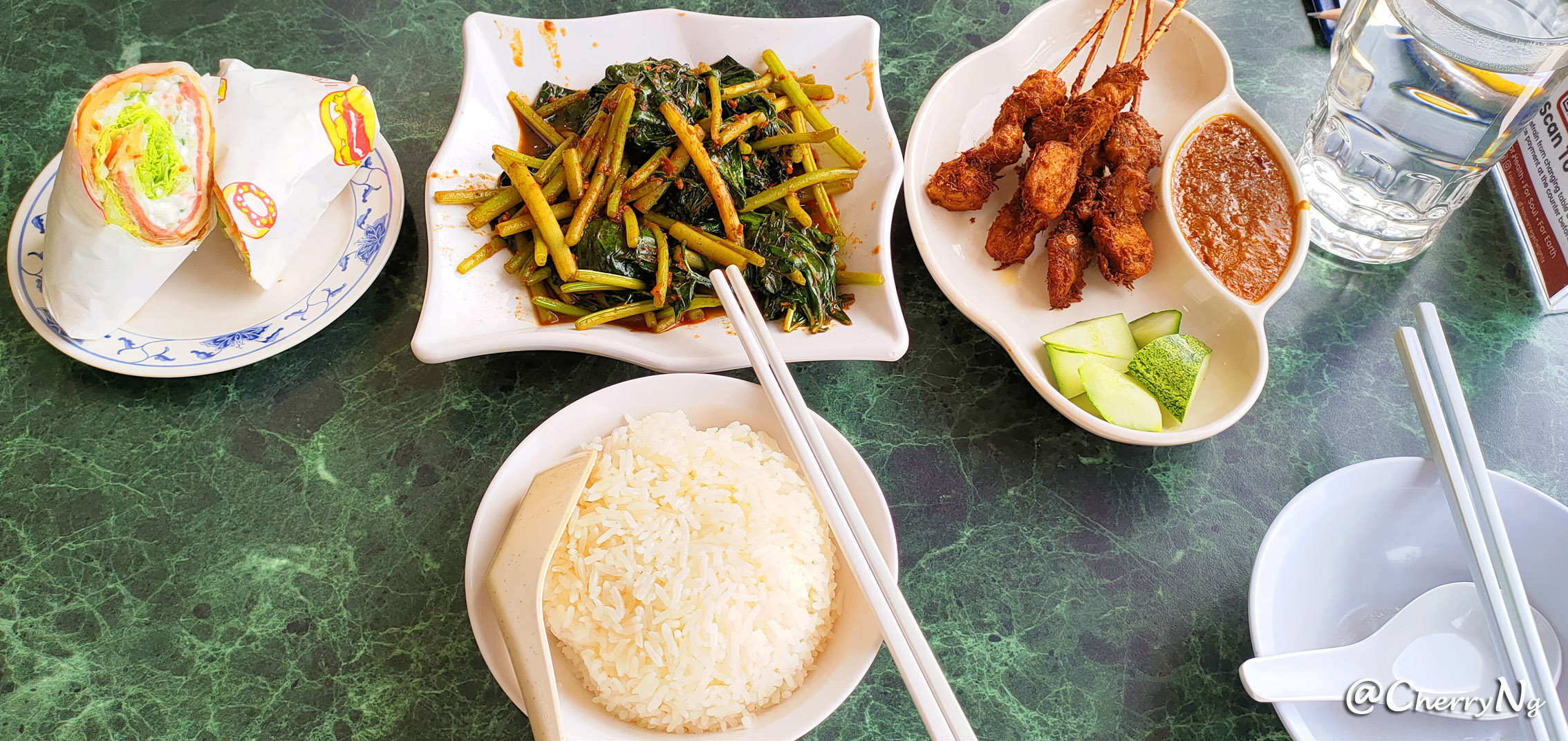 The last dish we ordered is Roosted Handmade Yam 'Duck' 芋香烧素鸭. We were surprising to see this dish when it was delivered by the friendly robot. The Roosted Handmade Yam 'Duck' looked like the real roosted duck with crispy outer and tender and soft inner. But in fact the inner is made from yam with sweet taste. The added chili sauce enhance the taste of roosted yam.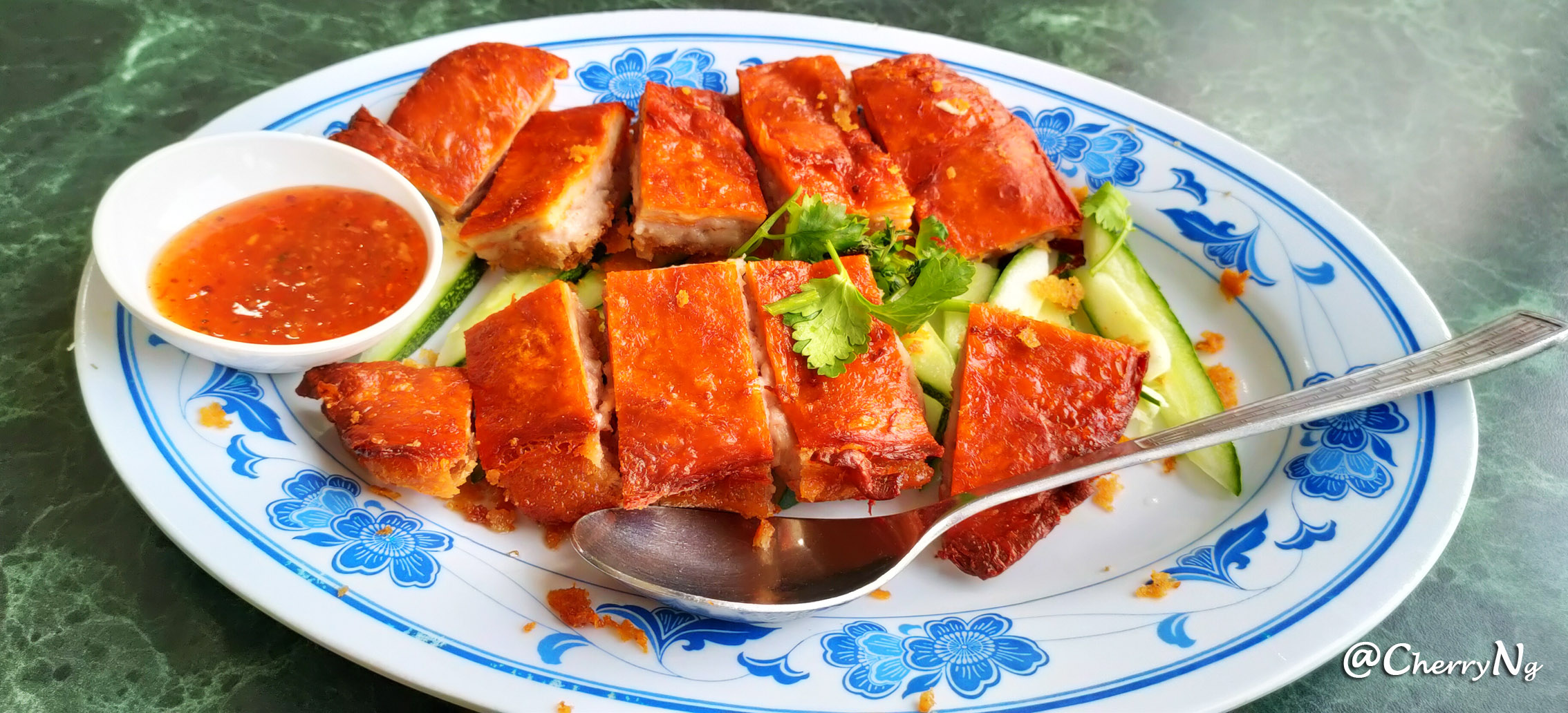 The price is about SGD12.80. Highly recommended this dish to all friends especially non vegetarian friend. As it is really yummy and delicious to try.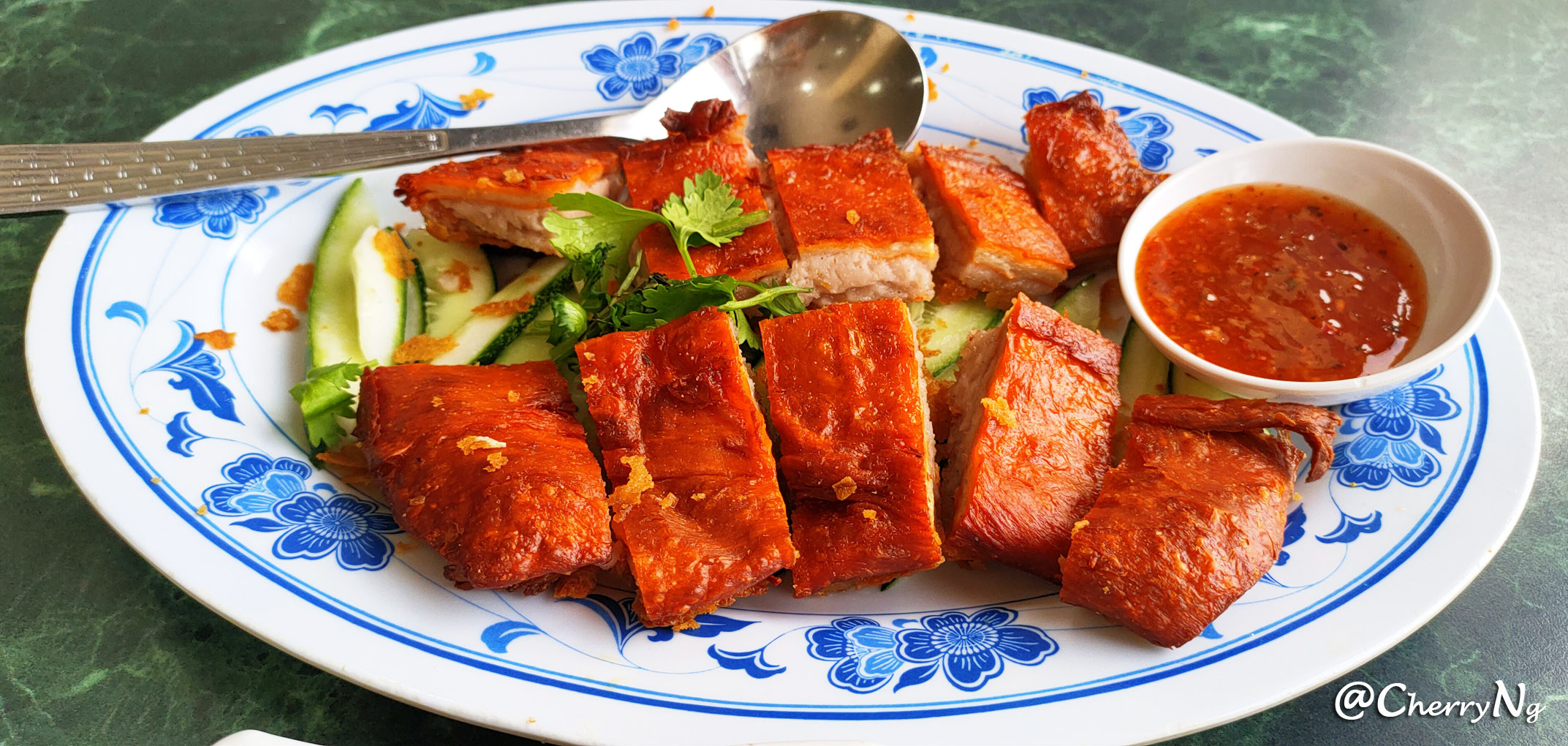 Overall food price for this restaurant was quite reasonable compared to other restaurants.
I like to visit this vegetarian restaurant as there are variety of vegetarian dishes are provided here with reasonable price.
I will definitely to visit again this restaurant to try some other dishes.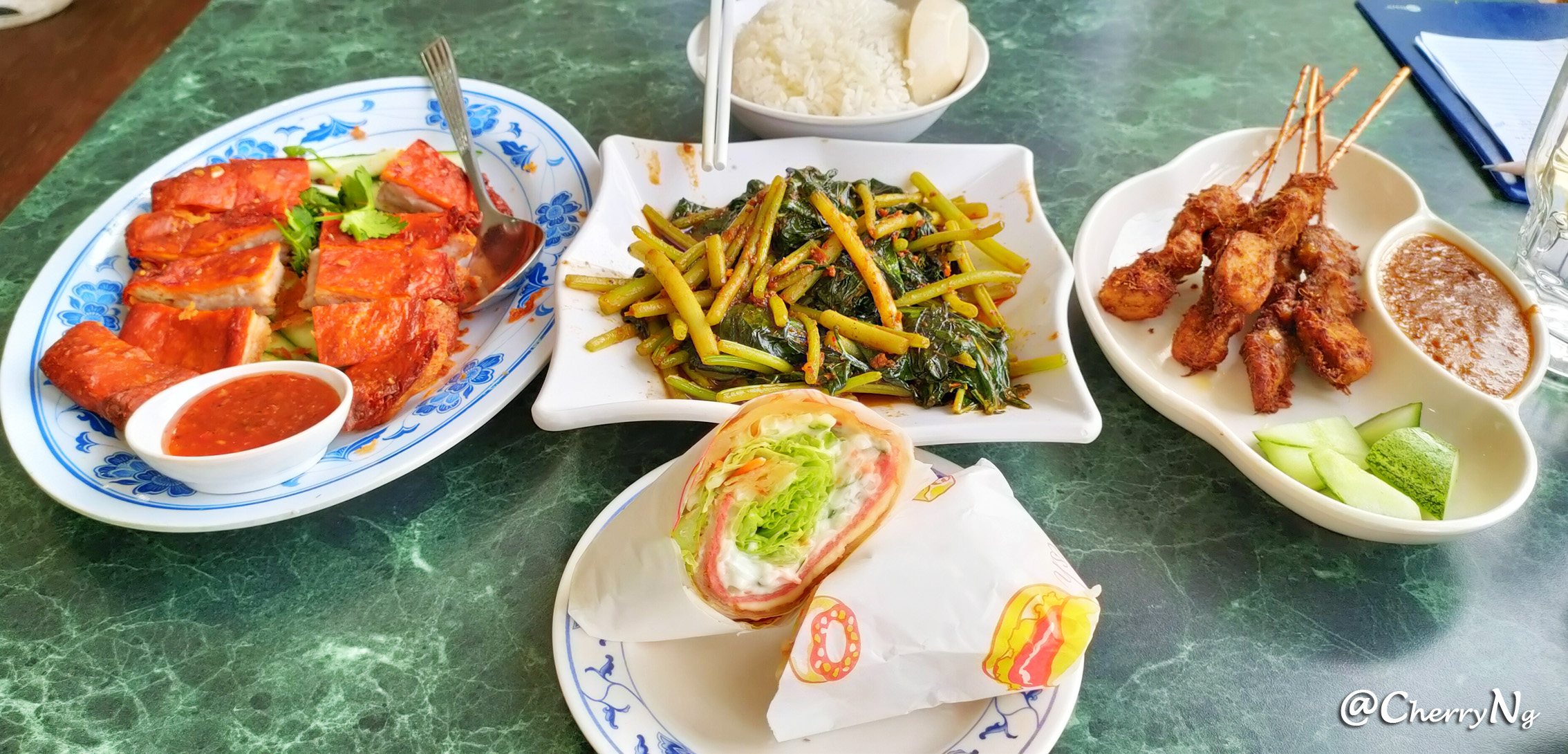 Do you like my vegetarian food recommendation?
Thanks for reading!
"VEGAN = COMPASSINATE = LOVE OUR EARTH"
---
---