STYLISH AND ECO INNOVATIVE THAI RETAIL SHOP| 时尚与环保设计概念的泰国商店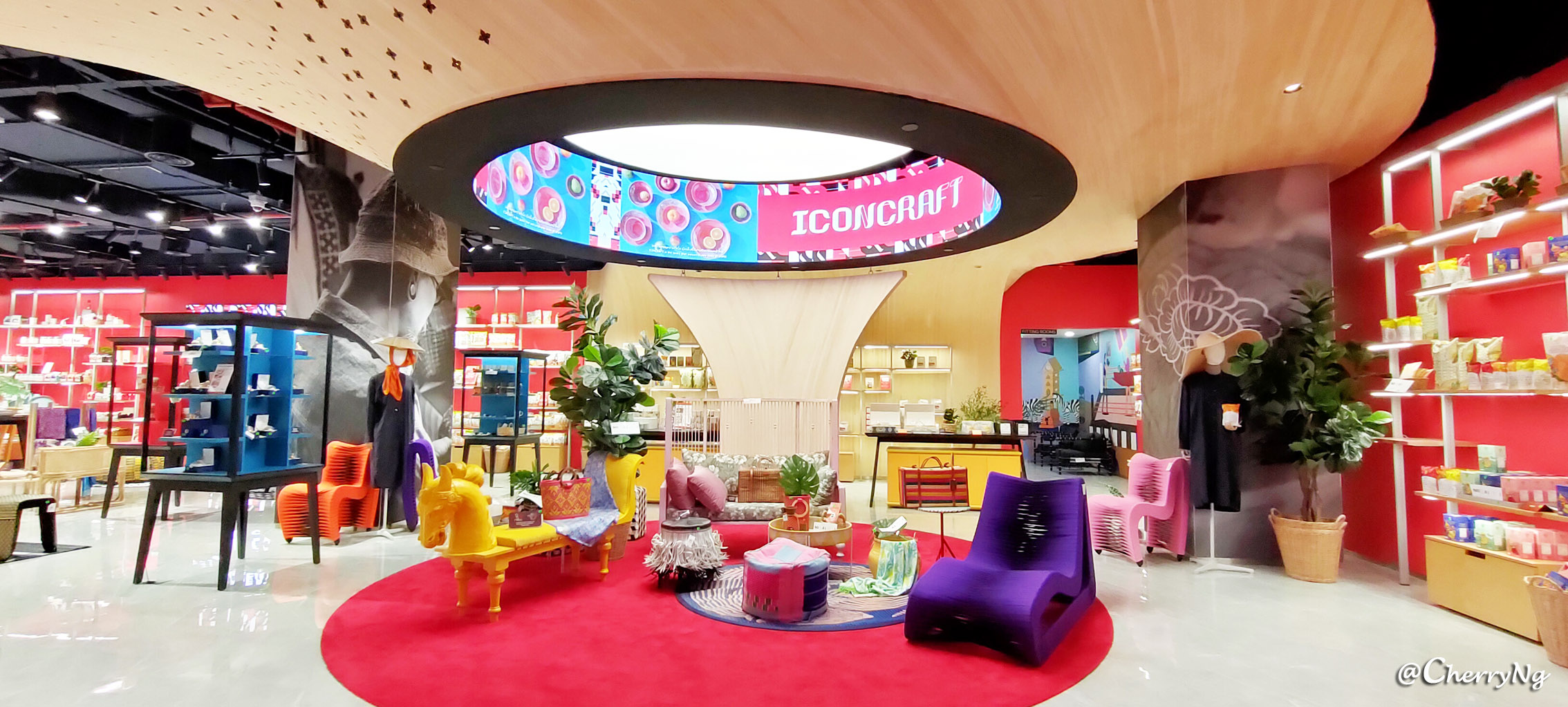 Hello Hive!
Recently I had visited a stylish retail shop with fantastic interior design. Today let me bring you around the display and products selling inside.
Currently Singapore and Malaysia already fully opened and back to normal with previous public transports. People no need buy VTL tickets (Vaccinated Travel Lane) or quarantine in hotel through and back Singapore and Malaysia.
I took a weekend short break to Kuala Lumpur again for gathering with my friends and relatives there. After the lunch gathering, I passed by beautiful retail shops with striking color of interior design that made me stop a while to walk into the retail shops to have a look.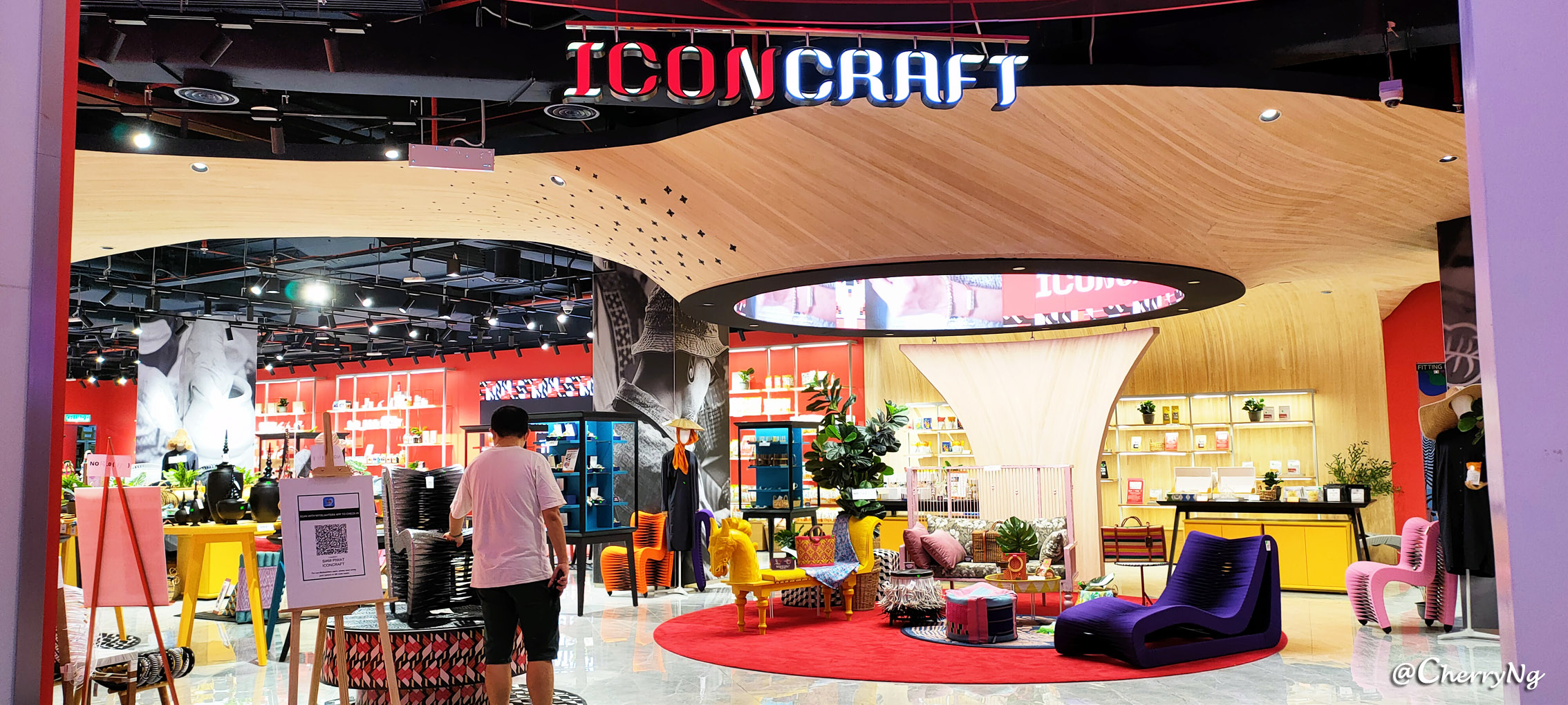 There were 3 retail shops combined together which called Iconcraft, Absolute Siam and Ecotopia. They combines the creativity of traditional craft masters through appreciate arts and handmade merchandise. When I stepped into the retail shop, strongly feel of deeper art of Thai-made artistry.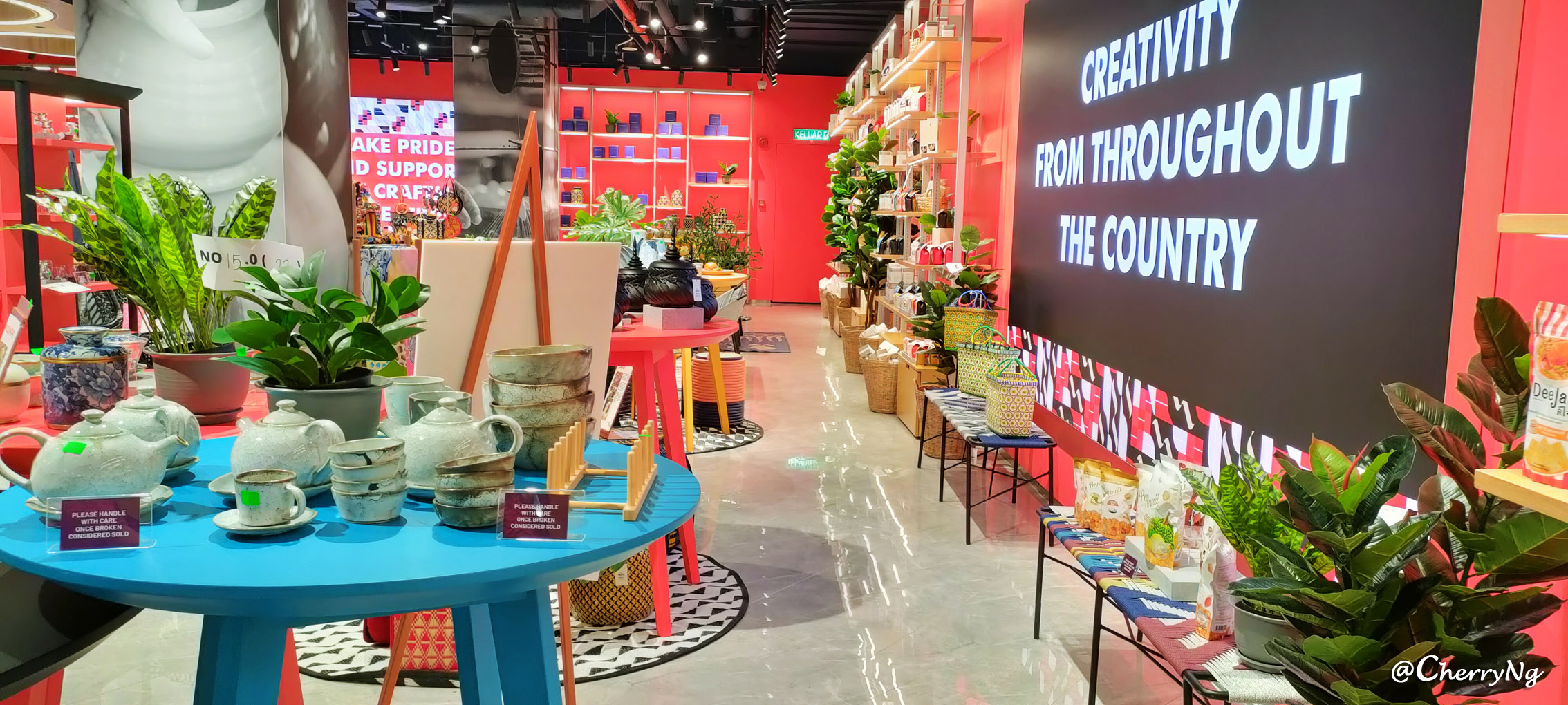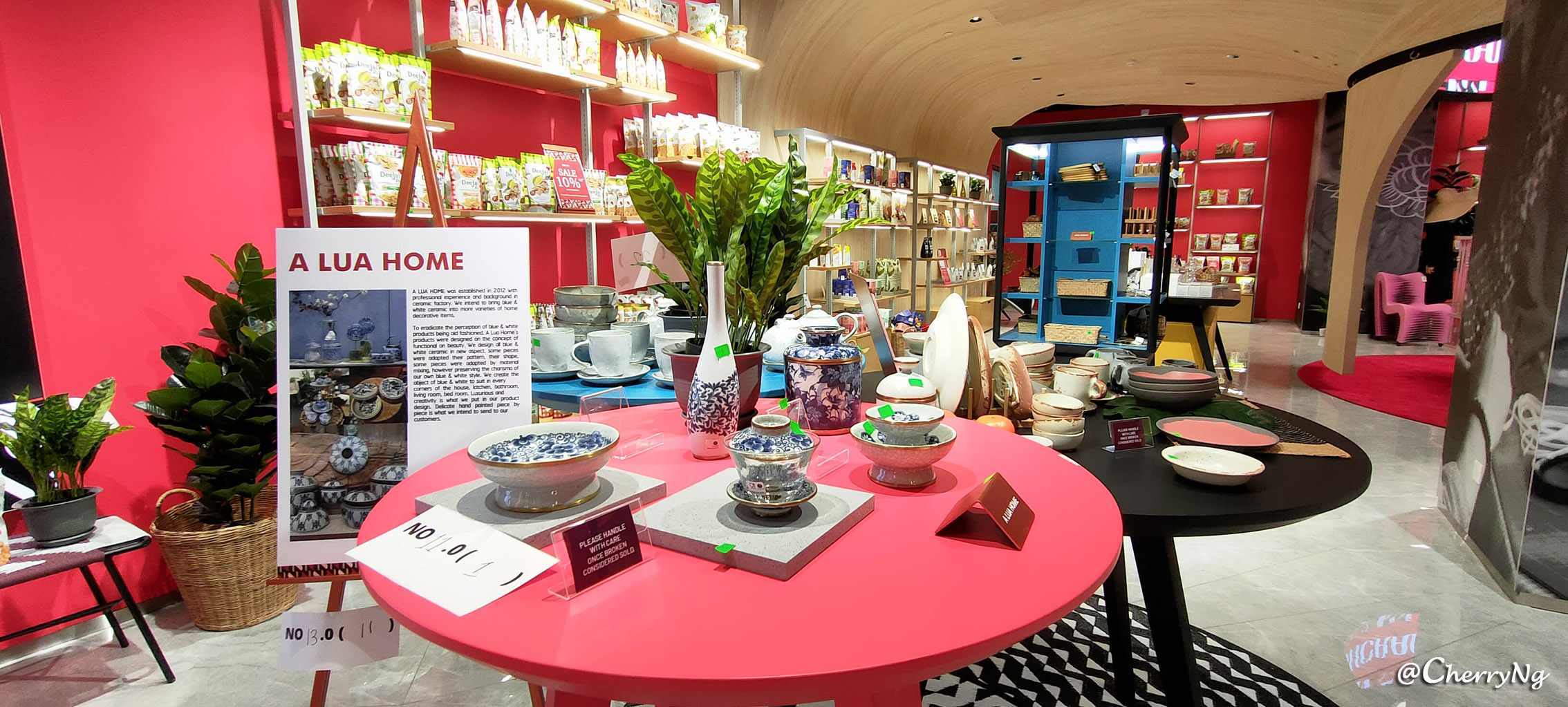 The 1st retail shop I walked in was Iconcraft.
Iconcraft is a platform for Thai craft products and handicrafts to boost innovative living standards and strengthen the Thai-style way of living.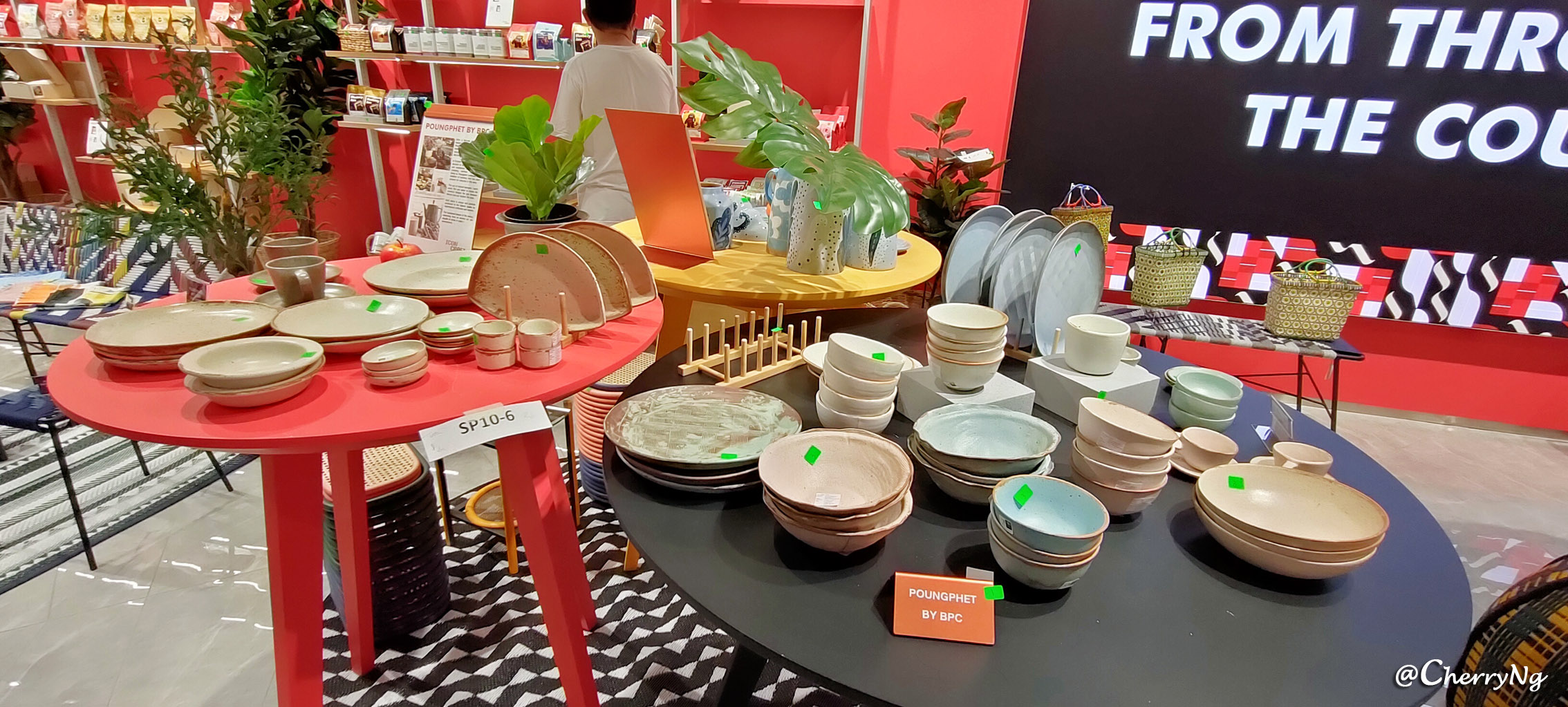 The Thai craft products which selling in this retail shop were very unique.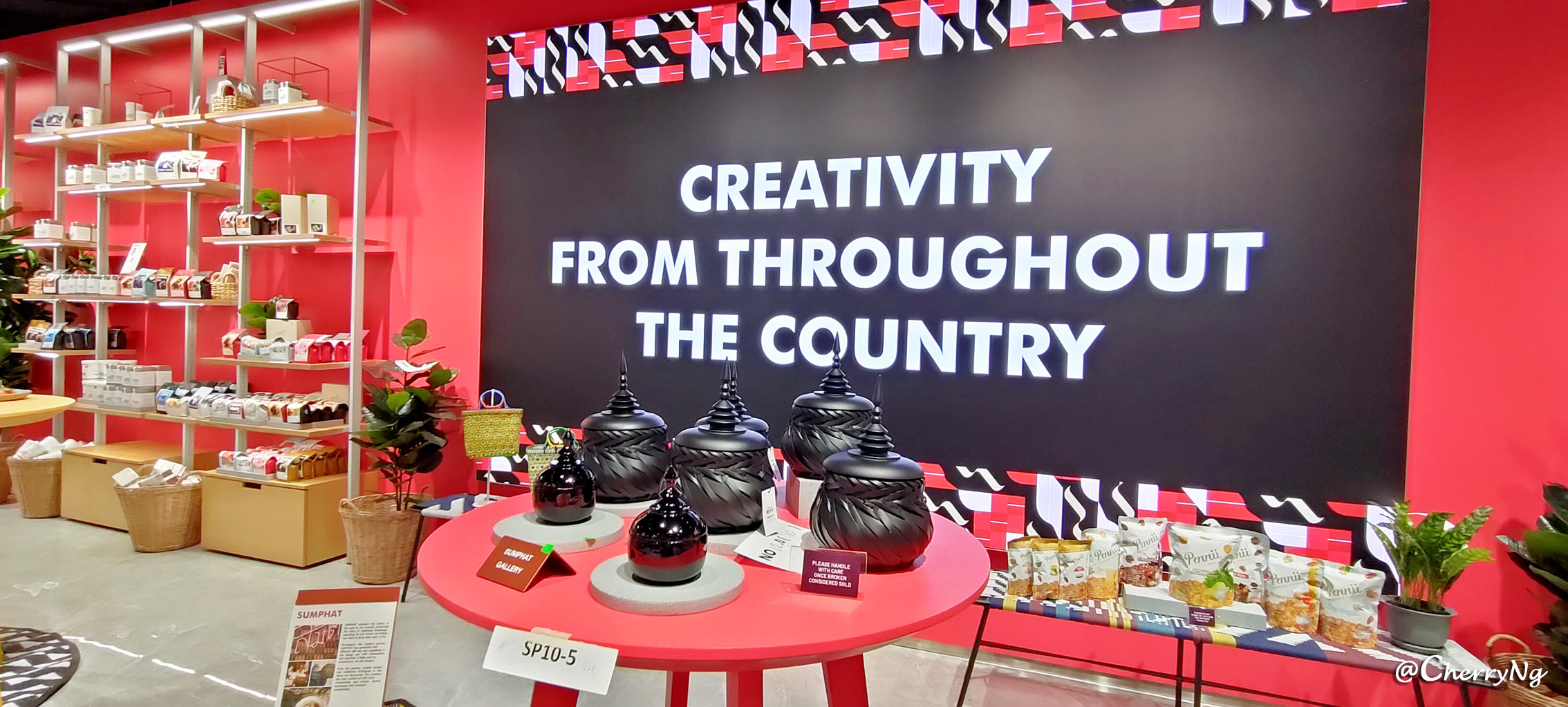 The Vase of A Lua Home, The Ripple Tableware by Nino, and Thai Bengjarong Ceramic were impressed me as the display of the products were enthusiastic and passionate.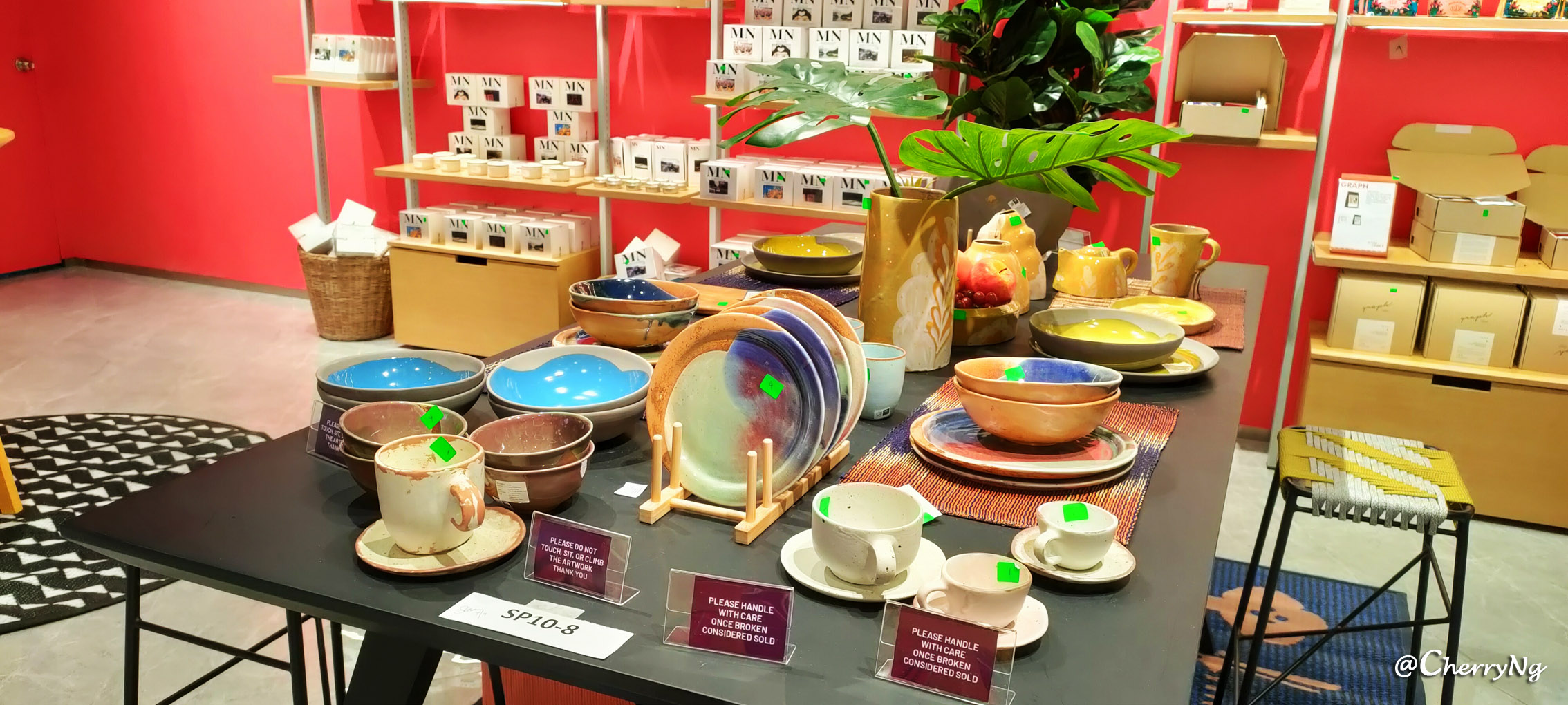 Continued my walk to another section of this retail shop, I saw the Doting Décor, Home decorations by Paya, and Thai Textile by Baan Kam Poon.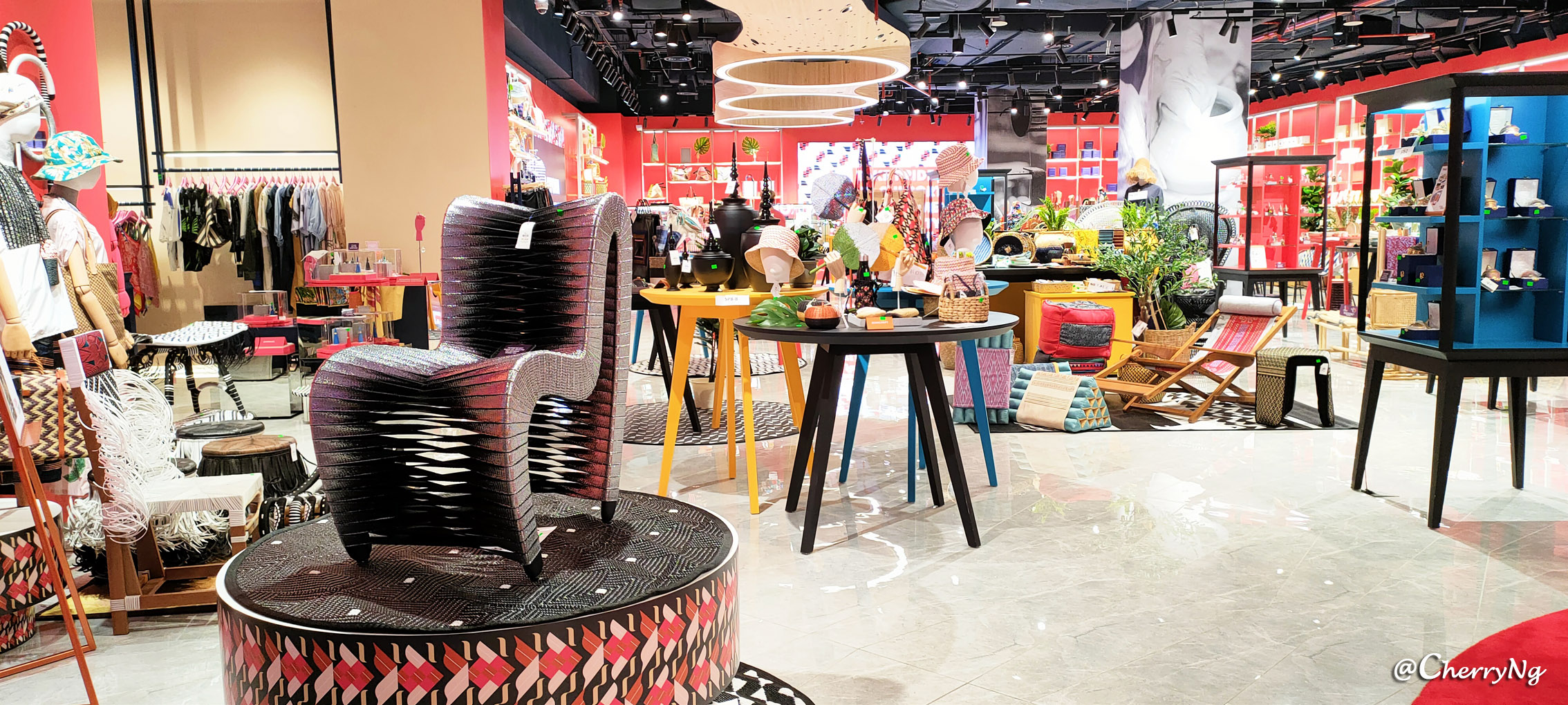 What surprised me the most is that the craft chair selling in higher cost to show the appreciation of designer works.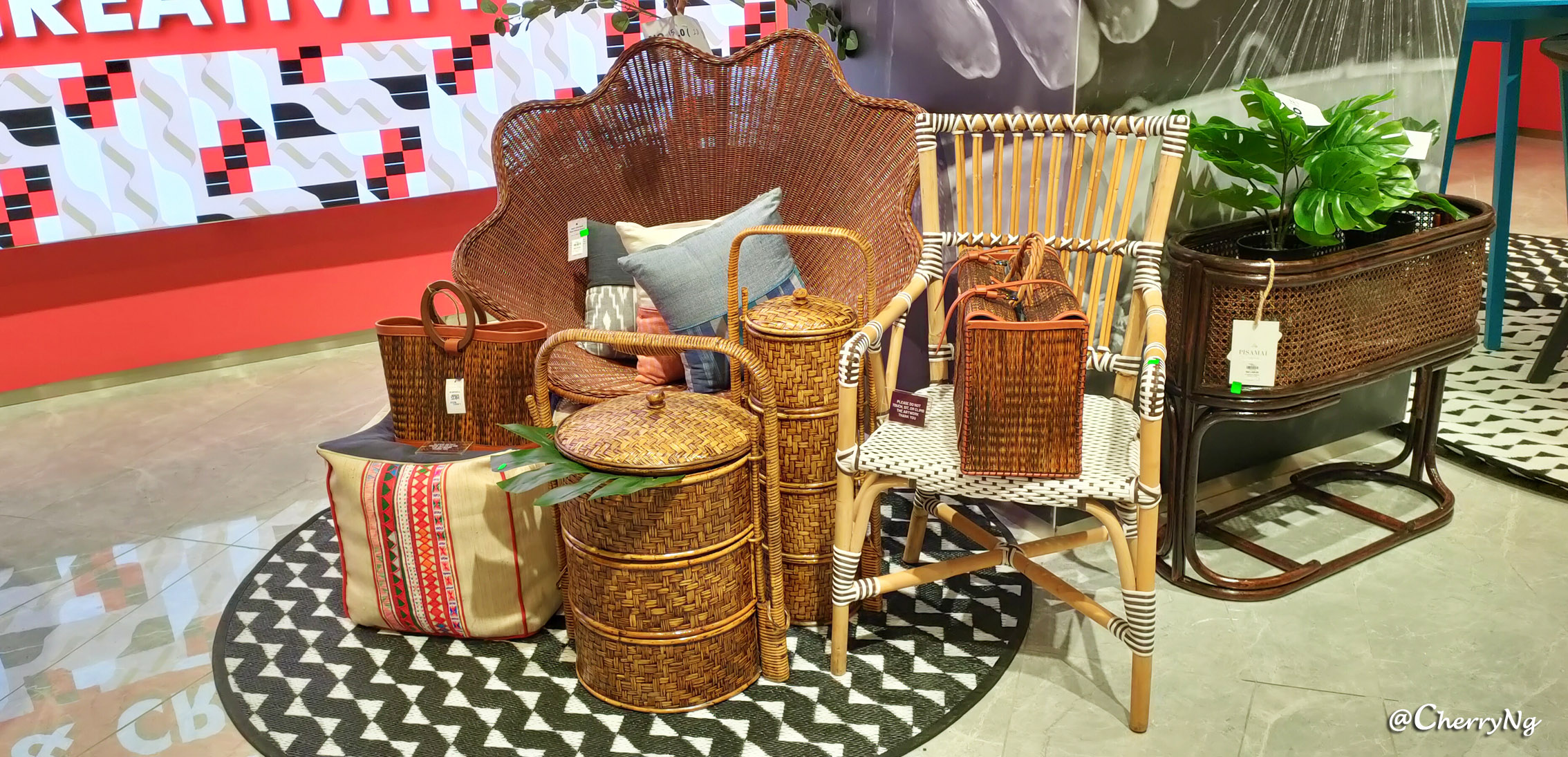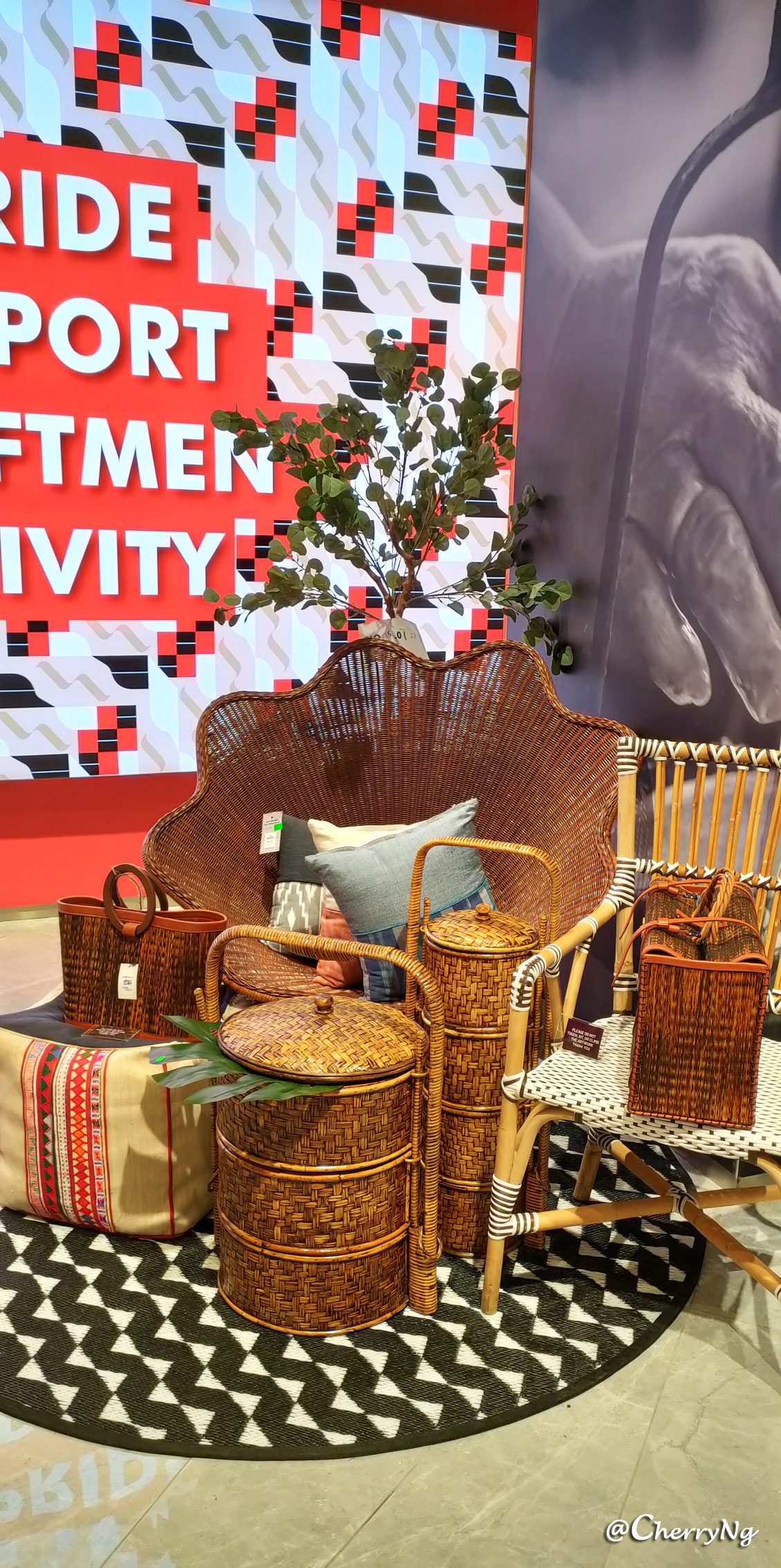 Continued my walk to the other side of Jewelleries by Sritavie, Saprang Bracelet, and Invisible chain collection by Trimode.C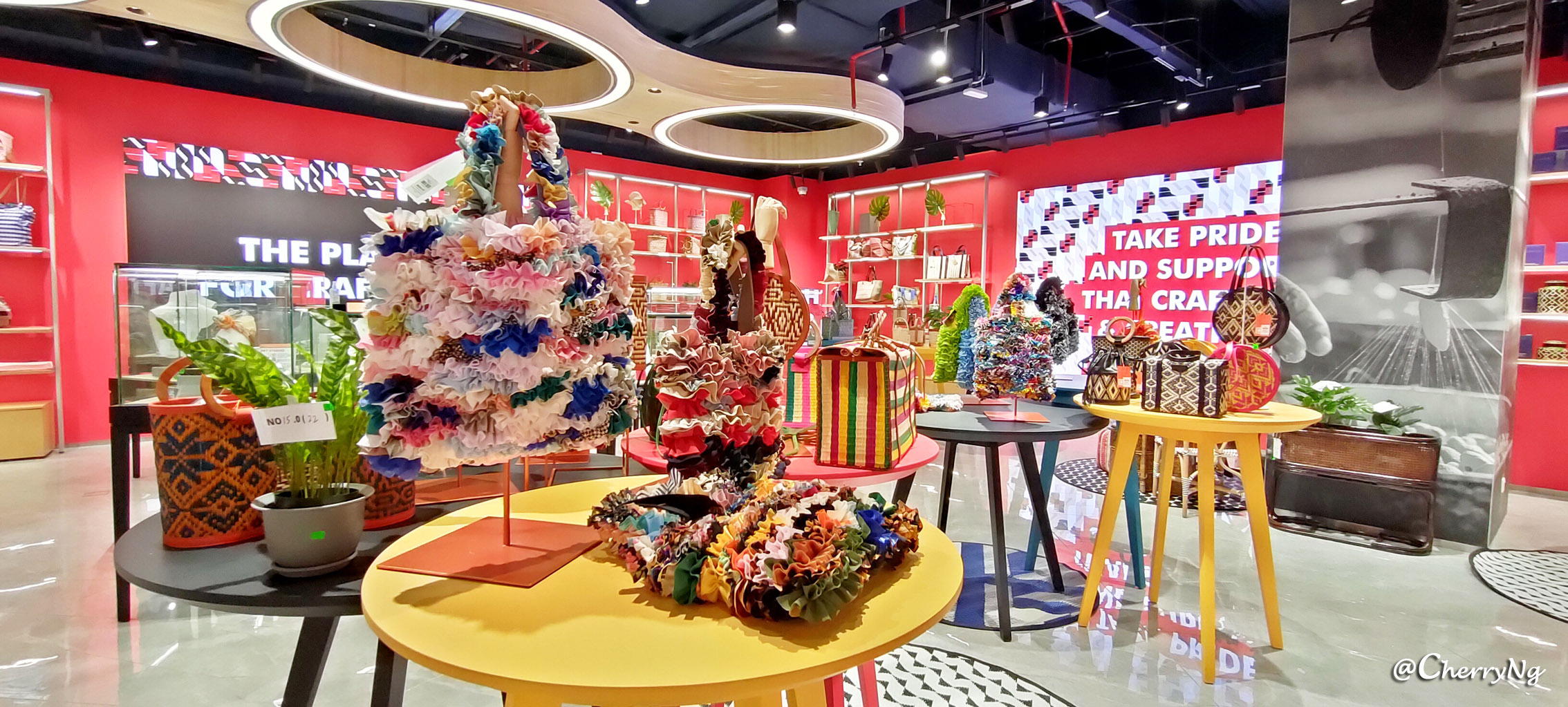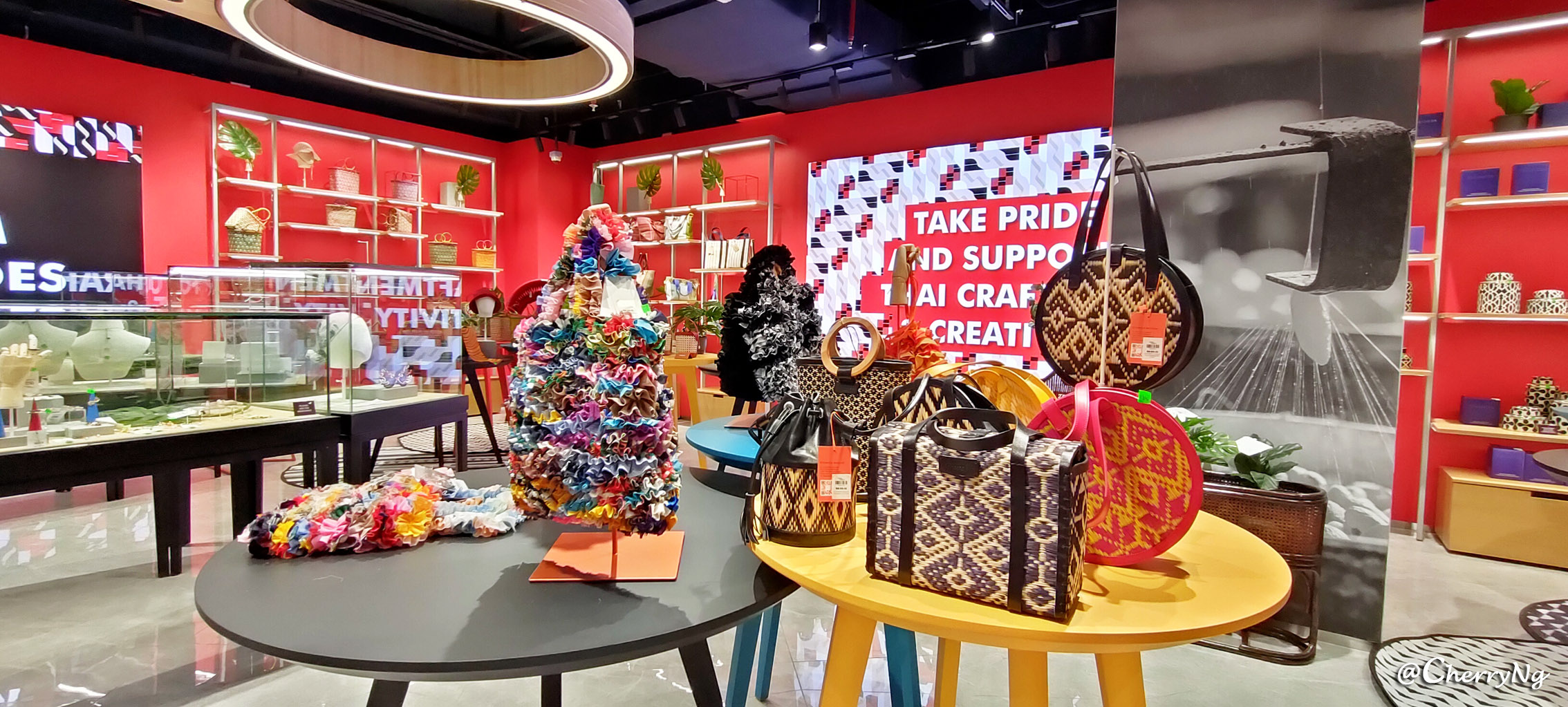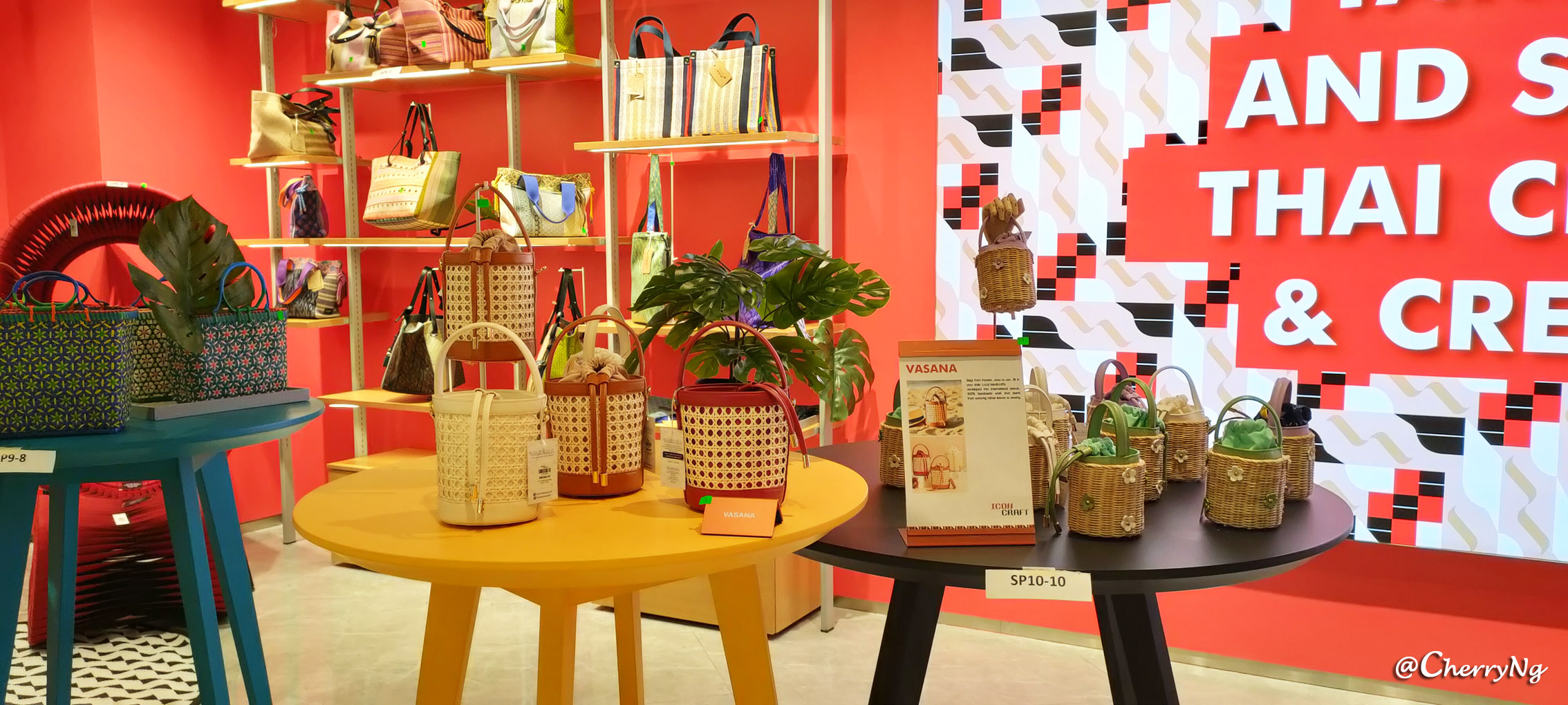 There were also the Khanta bag and some other beautiful and colourful handbags.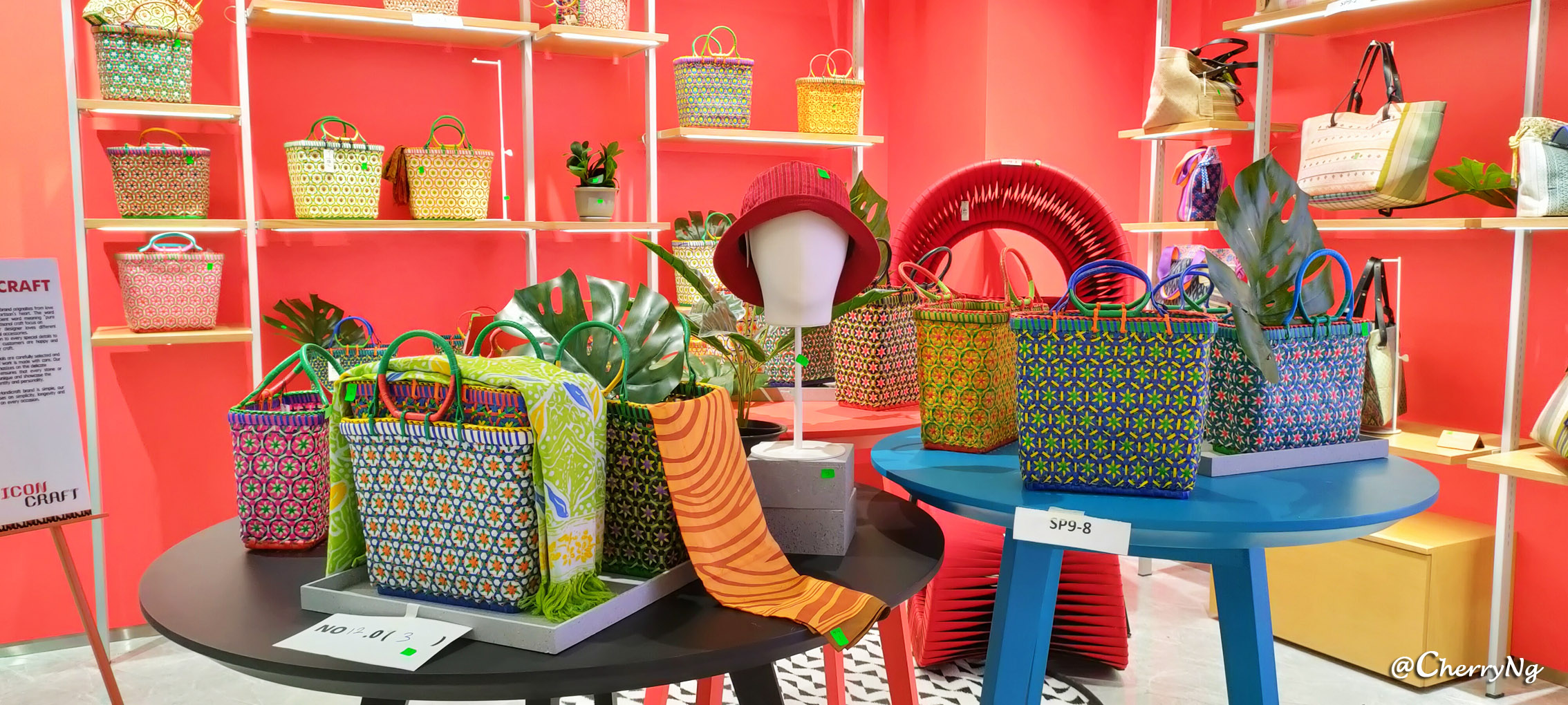 The colourful of handbags seem to tell the shoppers to grab one home.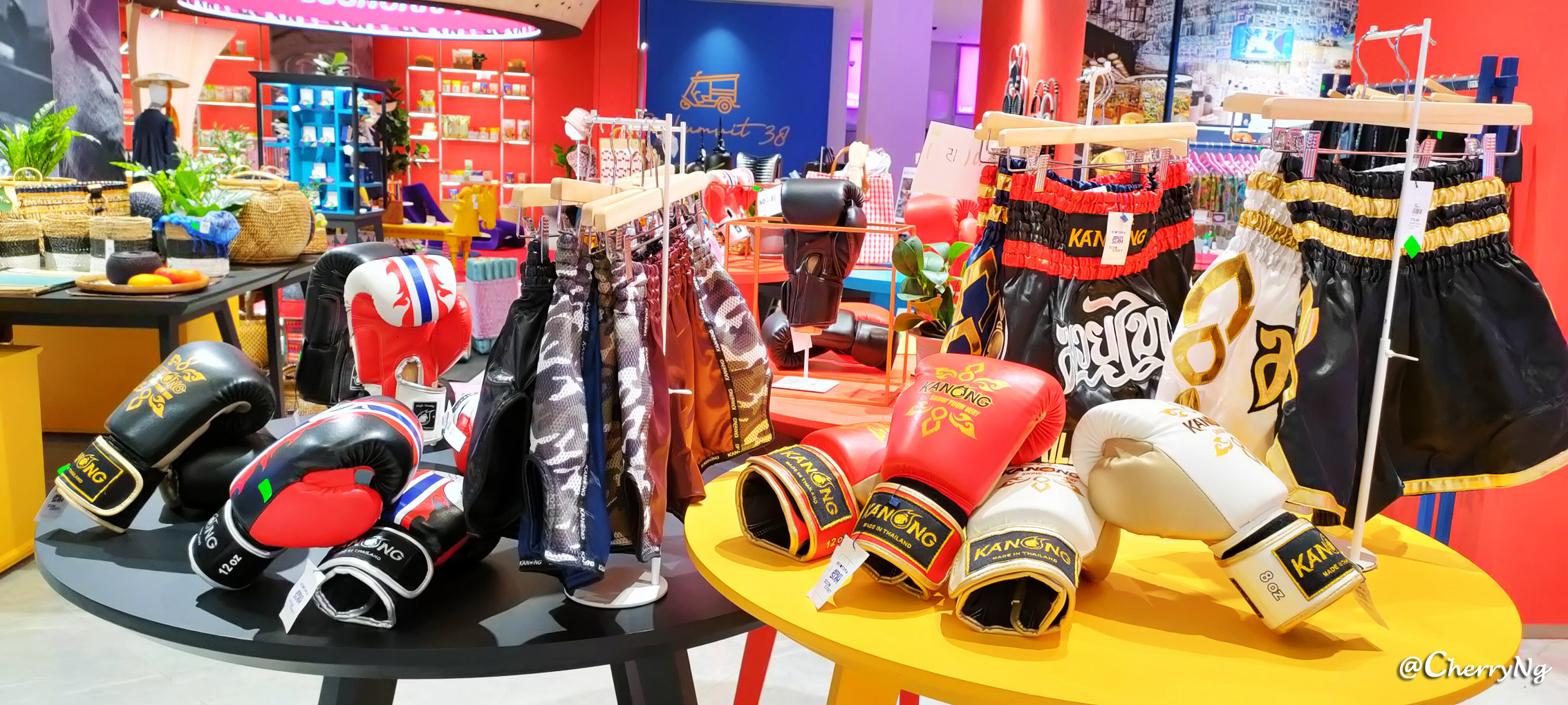 There were also selling Muay Thai Boxing fashion shorts, Siamaya Chocolate, and Akha Ama Coffee.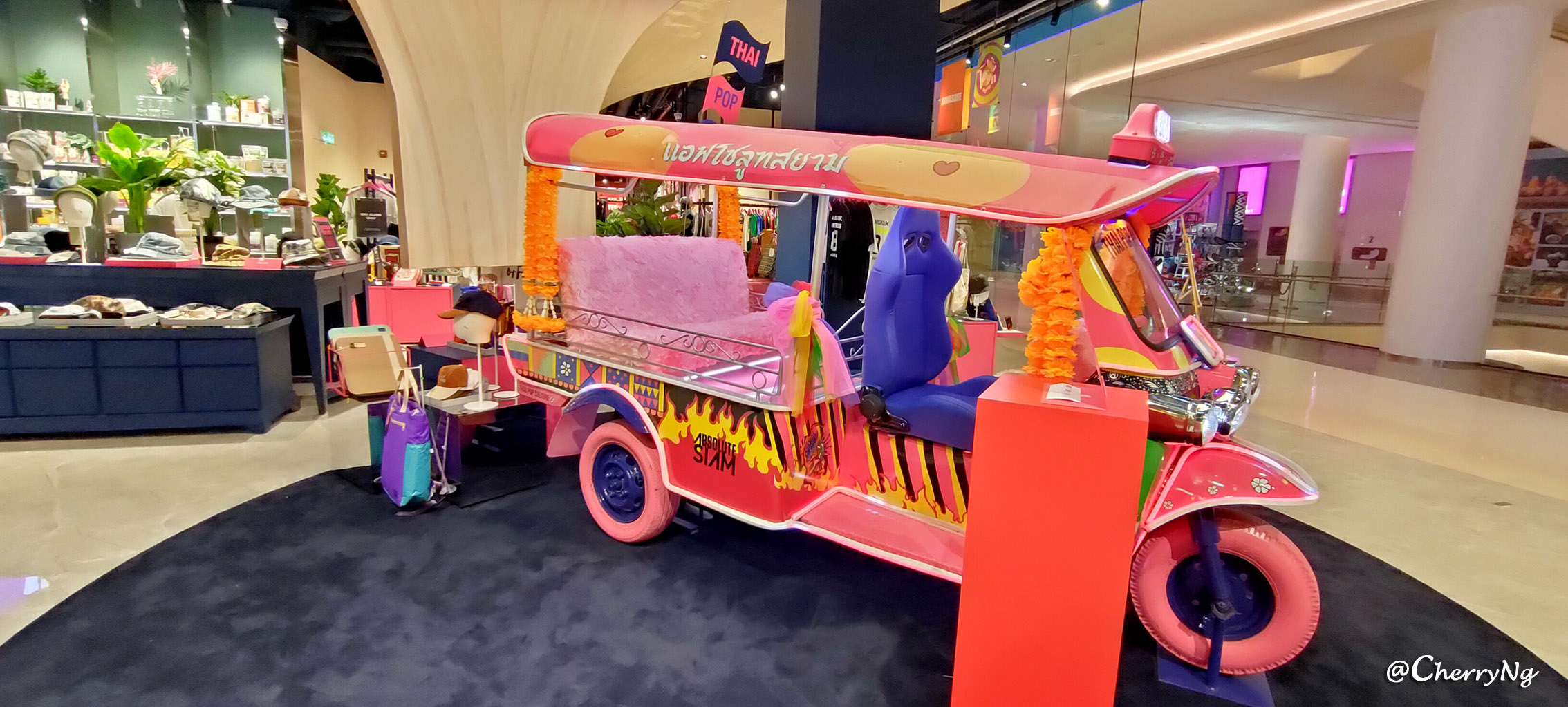 Absolute Siam is a fashion Store selling local Thai designer fashion brand and souvenirs. The display of fashion with widen space each other's that providing the sense of shopping excitement to the shoppers.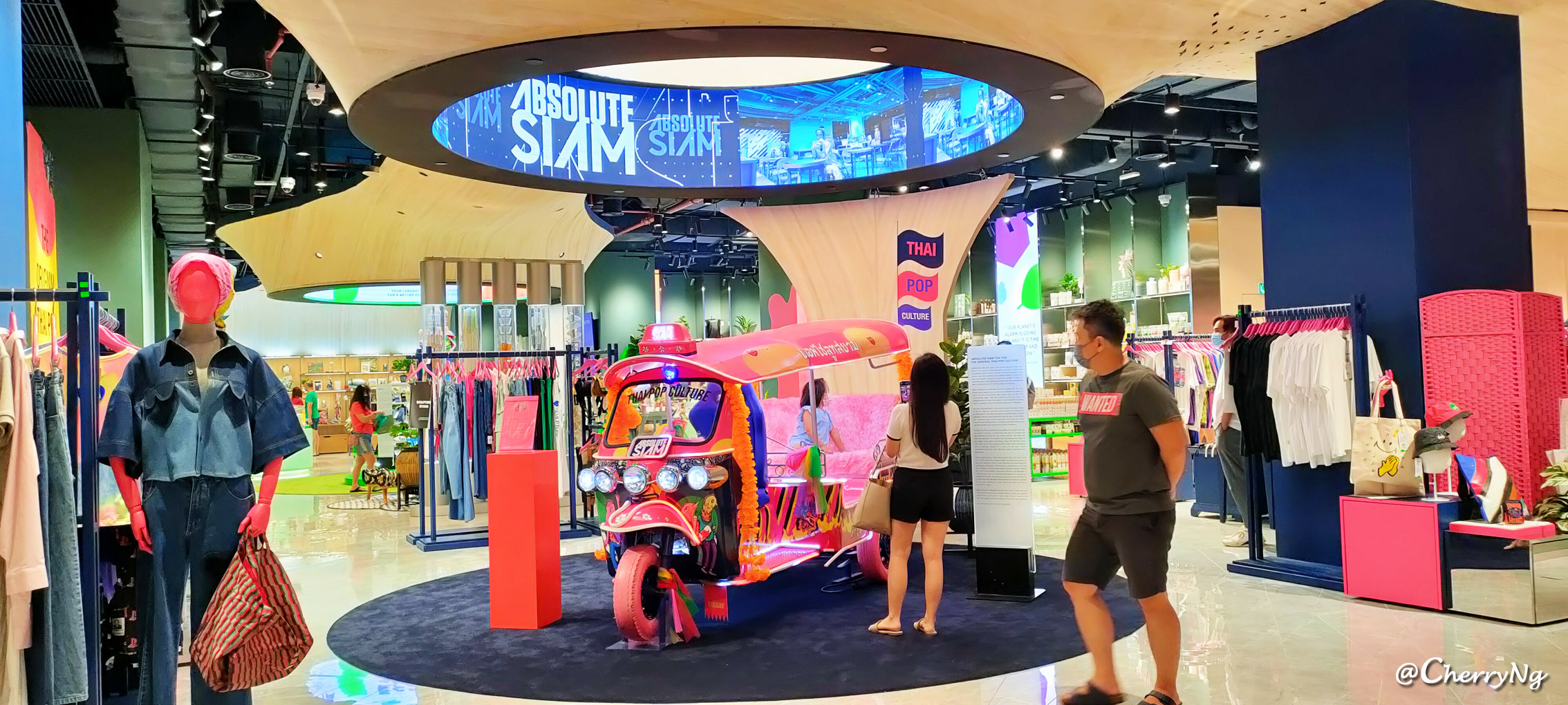 The entrance of retail shop displayed a colourful and striking TukTuk Bike which attracting the shoppers to take photo.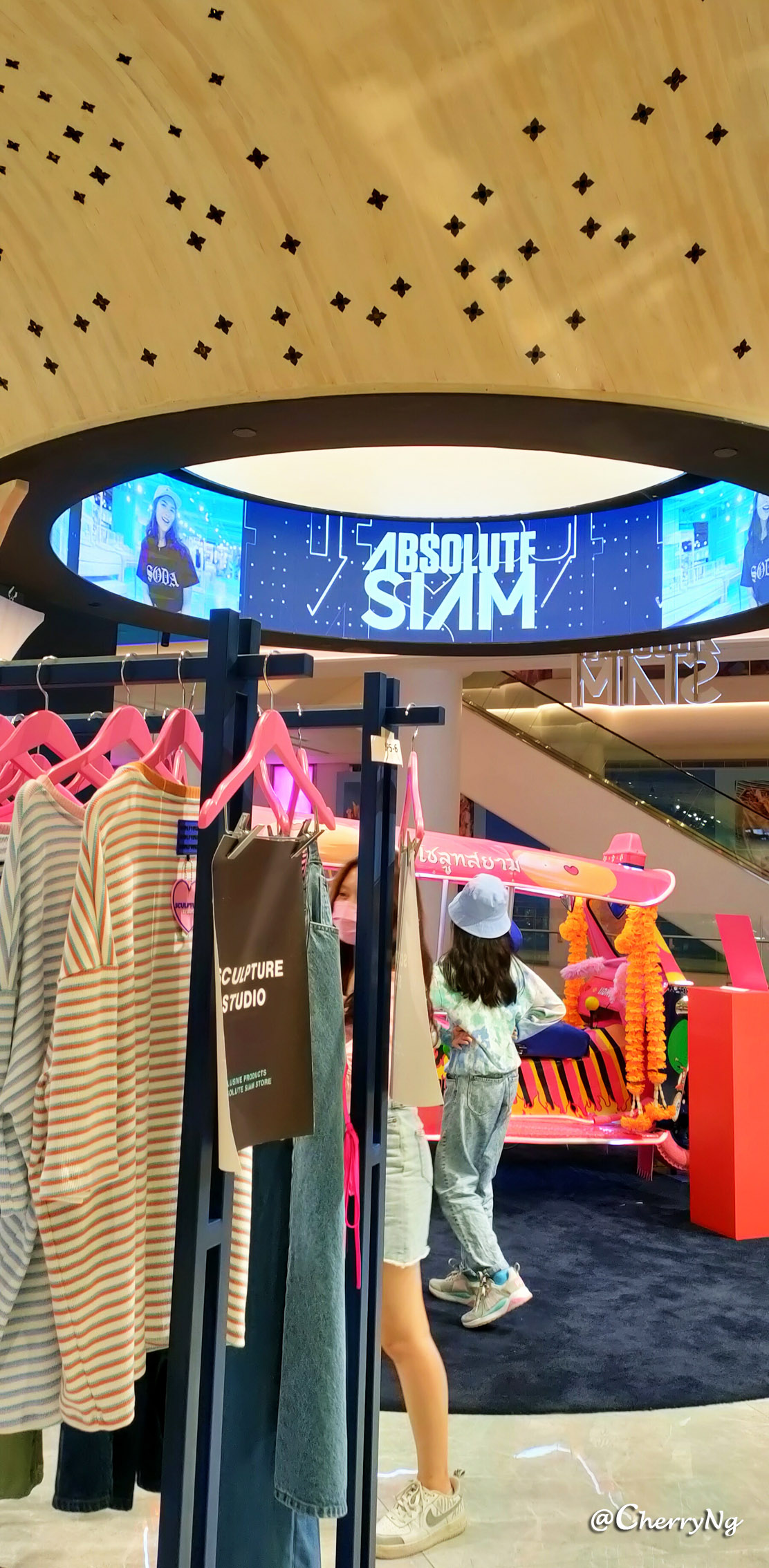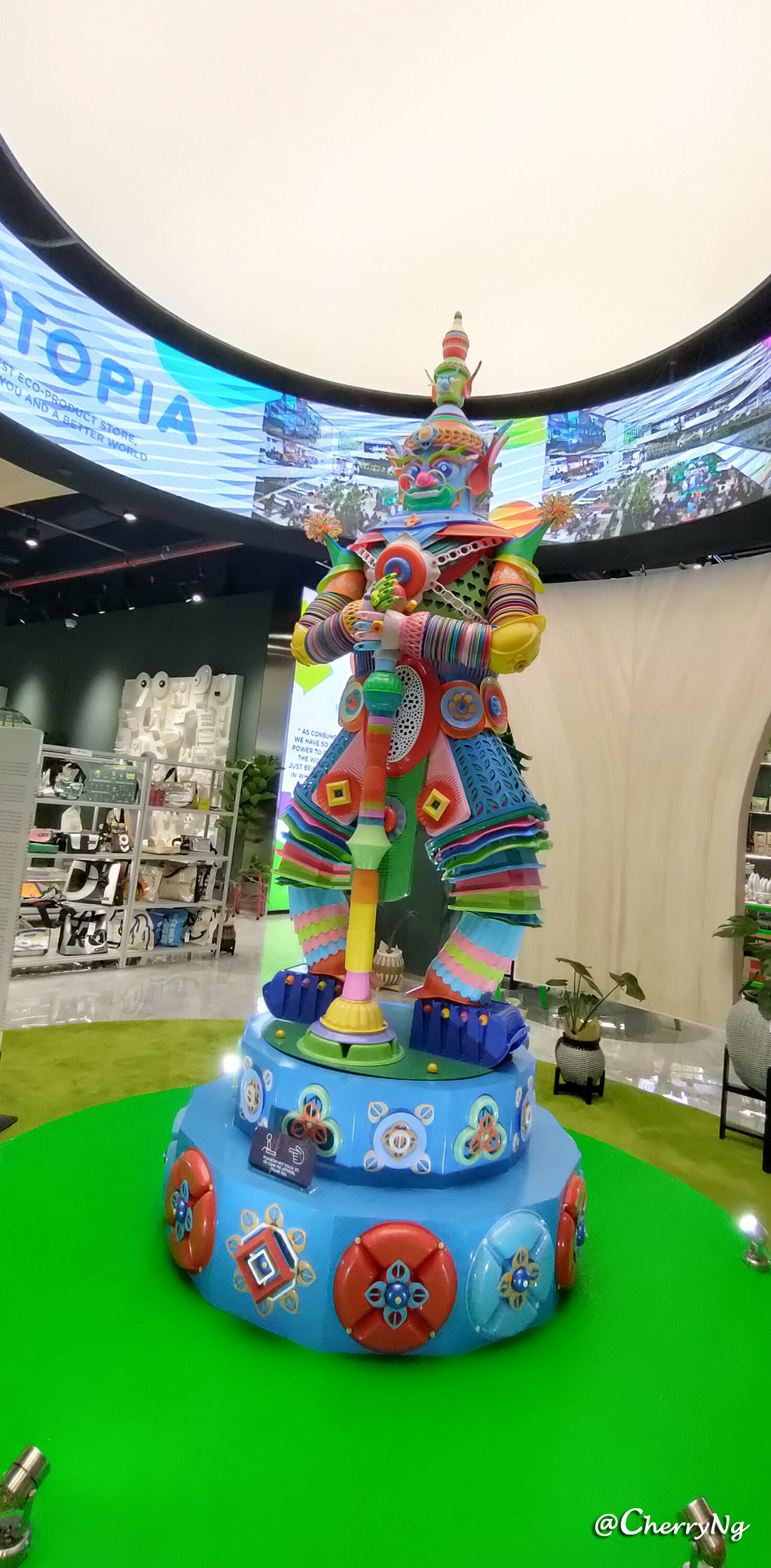 Ecotopia, a creative platform by a group of co-creators from different fields of expertise to create an easy and fun sustainable lifestyle with eco-products, which are eco-friendly products for our world.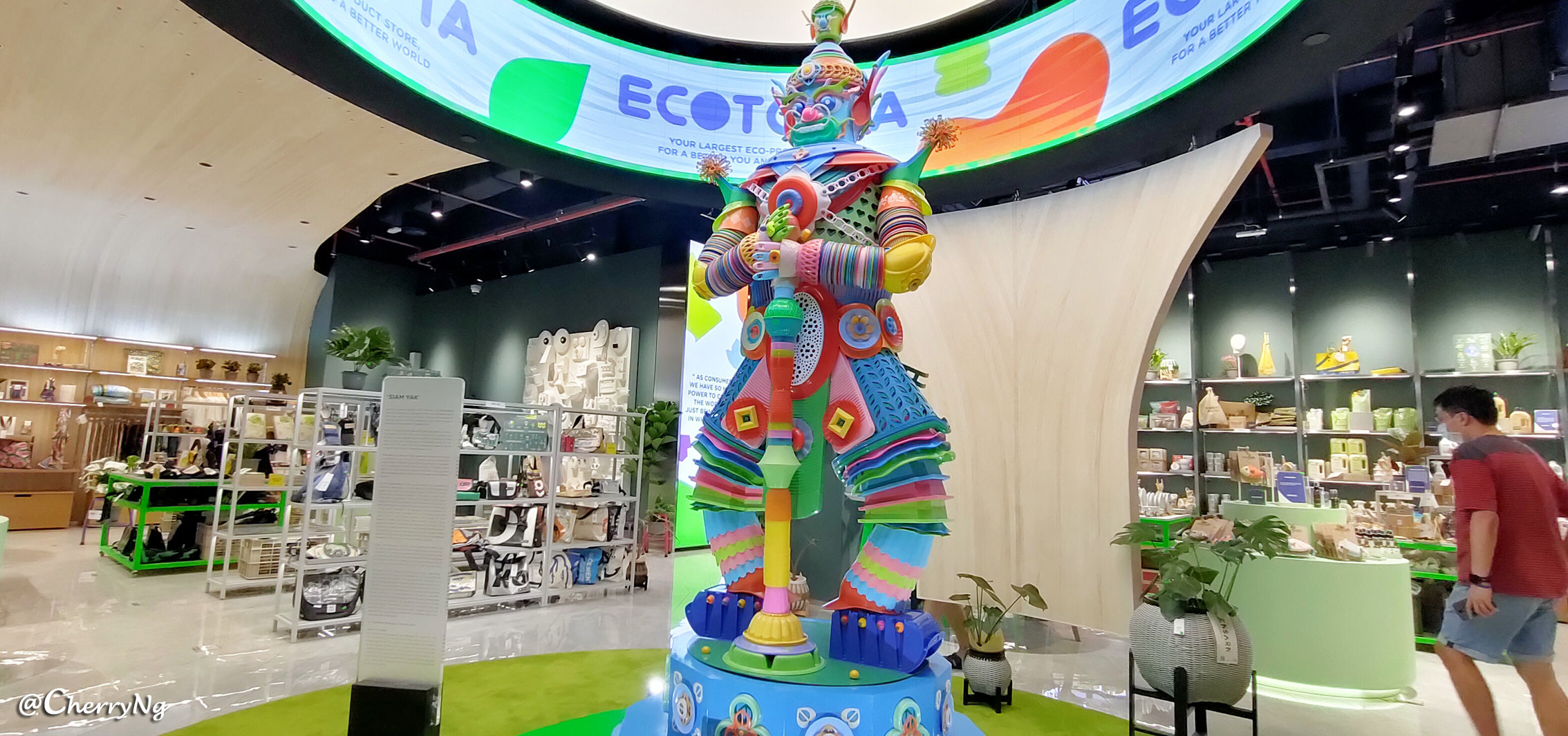 Ecotopia is a green community that inspires small changes but create a significant impact on our society and our world by providing year-round activities.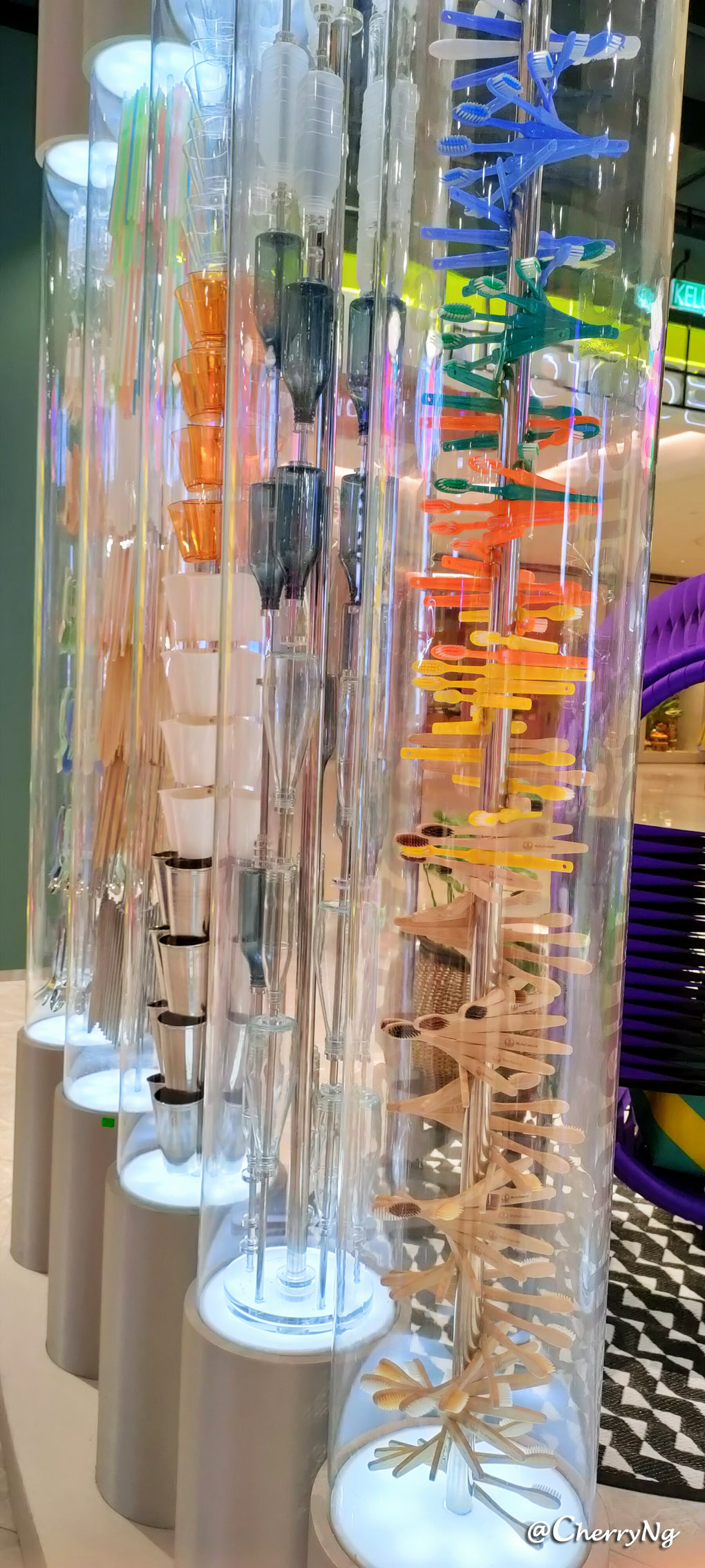 The concept of eco innovative, reuse, recycle and reclaim the products with creating the stylish, creative and beautiful stuffs which opened up my eyes to visit this retail shop.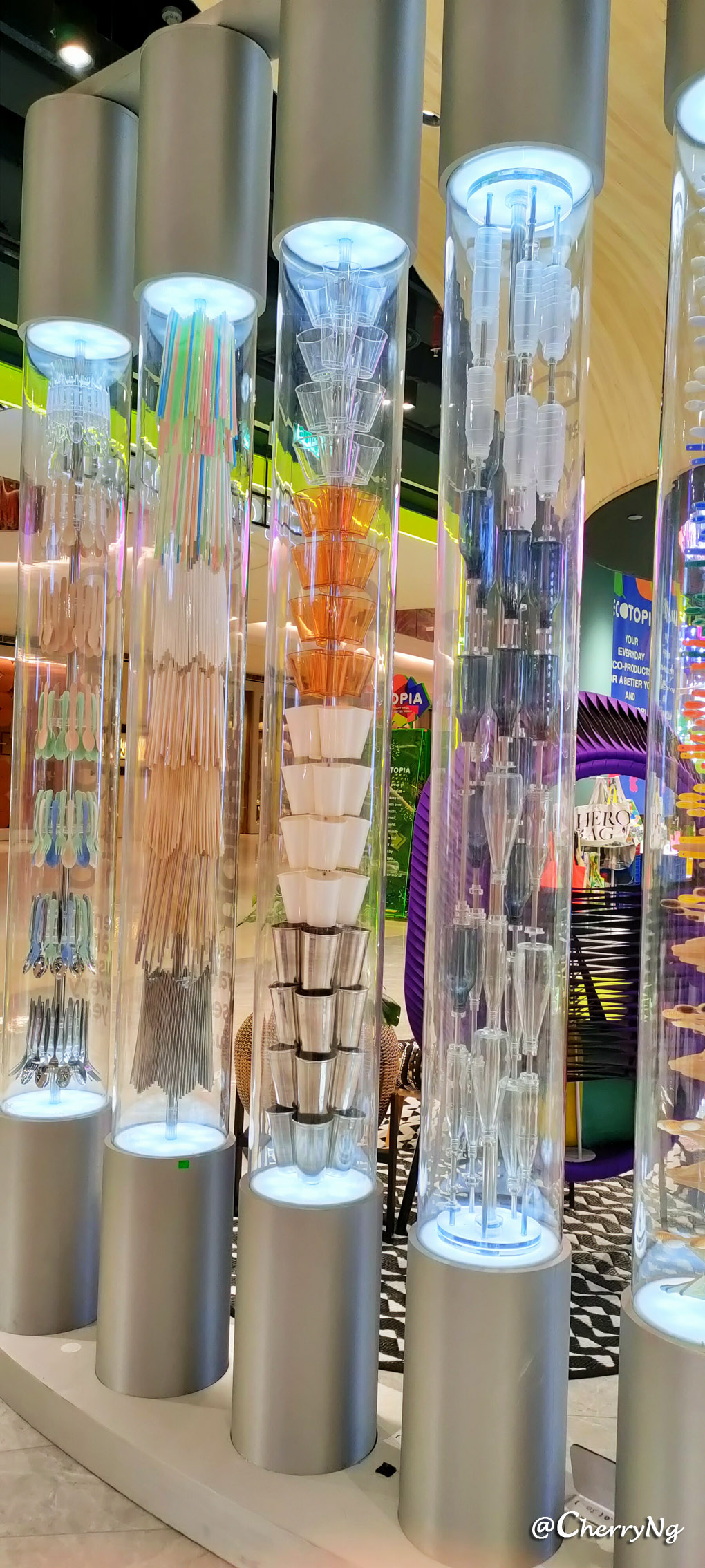 The colourful plastic cups, bottles, cutlery set and straws were used to decorate the lights that looks the products was rebirth in the other way.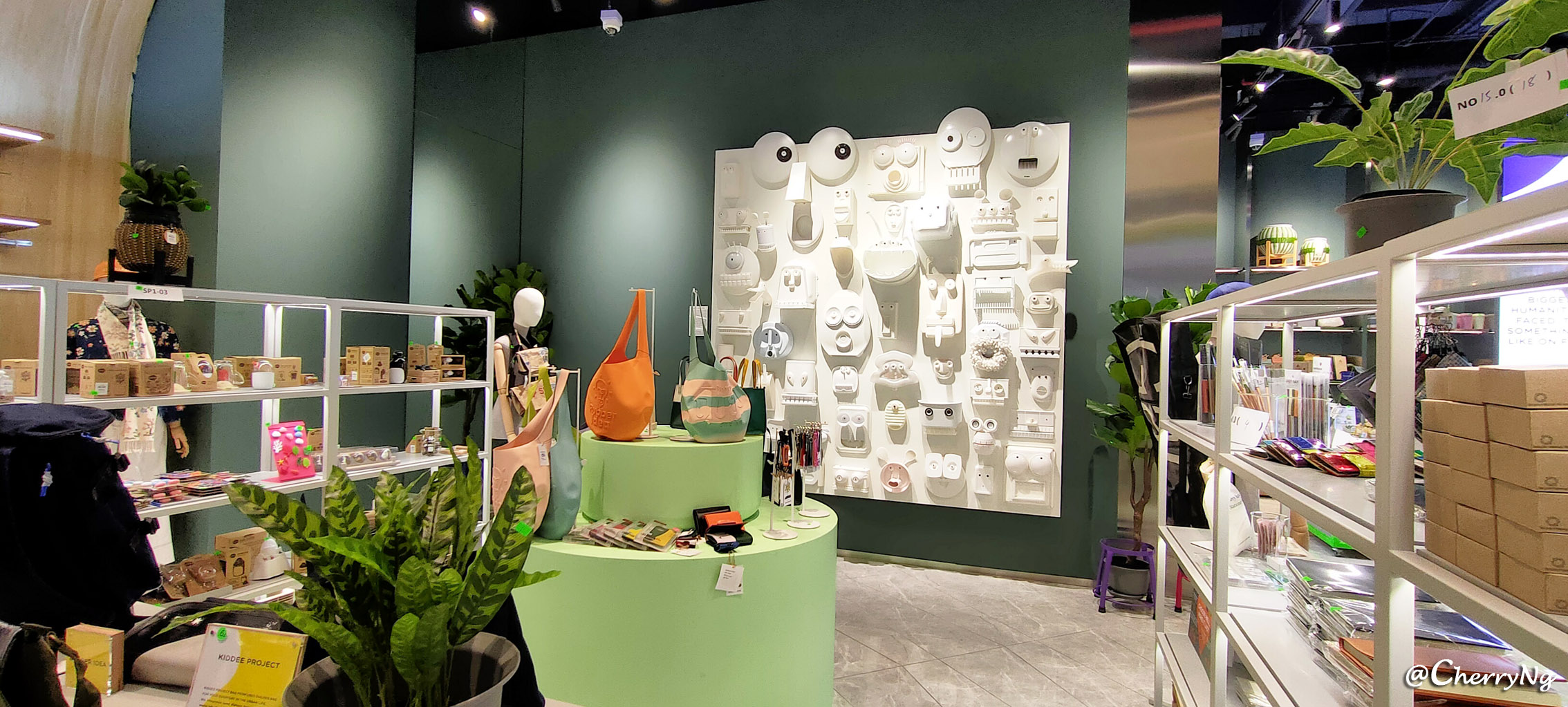 The concept of goes green is one of my most favourite retail shops that selling eco-friendly and environmental-friendly products, organic clothes, cosmetics, stationery items, green gadgets, and chemical-free merchandise.
How do you think of this Thai Retail Shop? Do you like to pay a visit?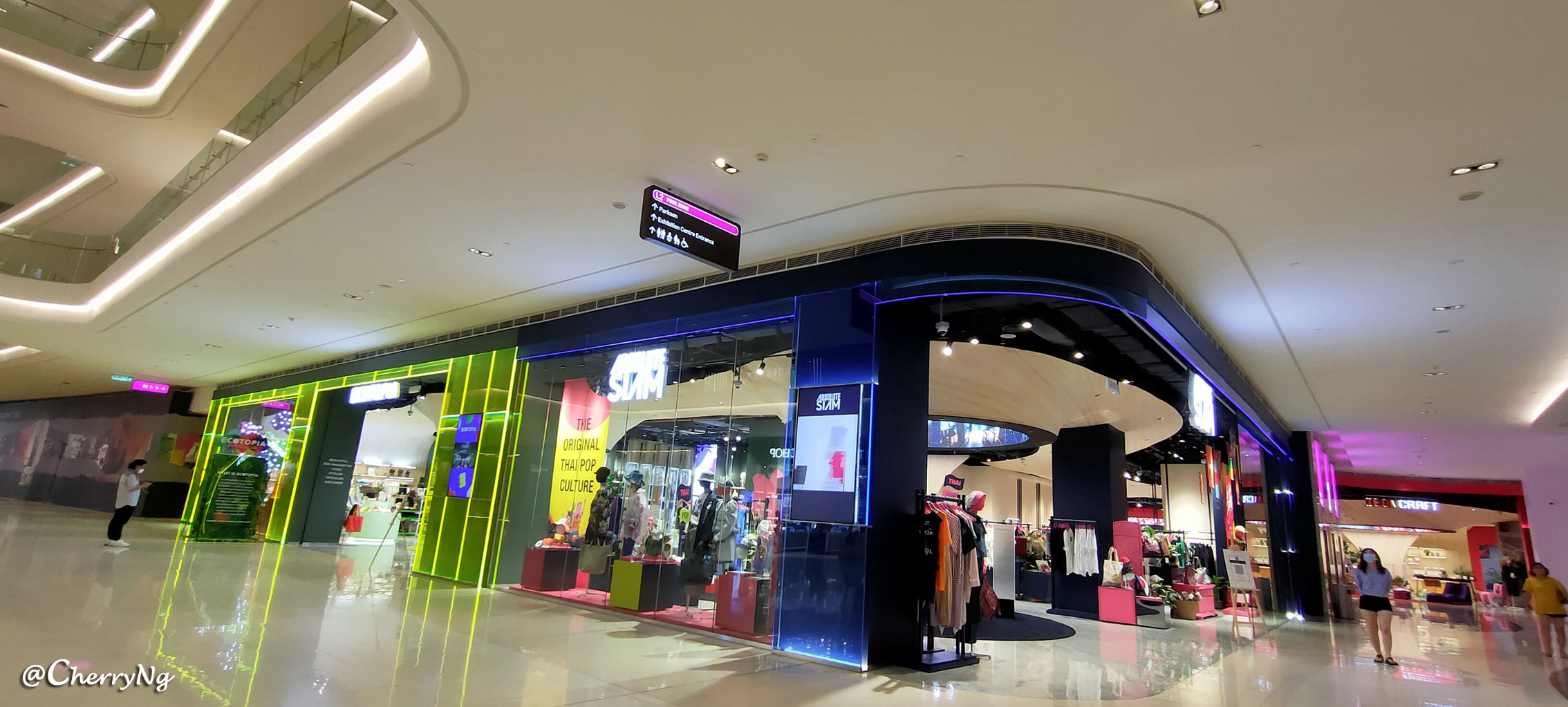 Really appreciate for those who reading my post.
Wish you have a nice week ahead! Thank you.

Author: Cherry Ng, Landscape Architect at Freelance Landscape Design
FB page: https://www.facebook.com/fldlandscapedesign
NFT OpenSea collection: "Our Little Earth" https://opensea.io/collection/our-little-earth
NFT OpenSea collection: "Universe Little Monks" https://opensea.io/collection/universe-little-monks
---
---