CRAVING FOR THAI VEGAN FOOD~BUDDHA BOWL |泰国餐~泰幸福~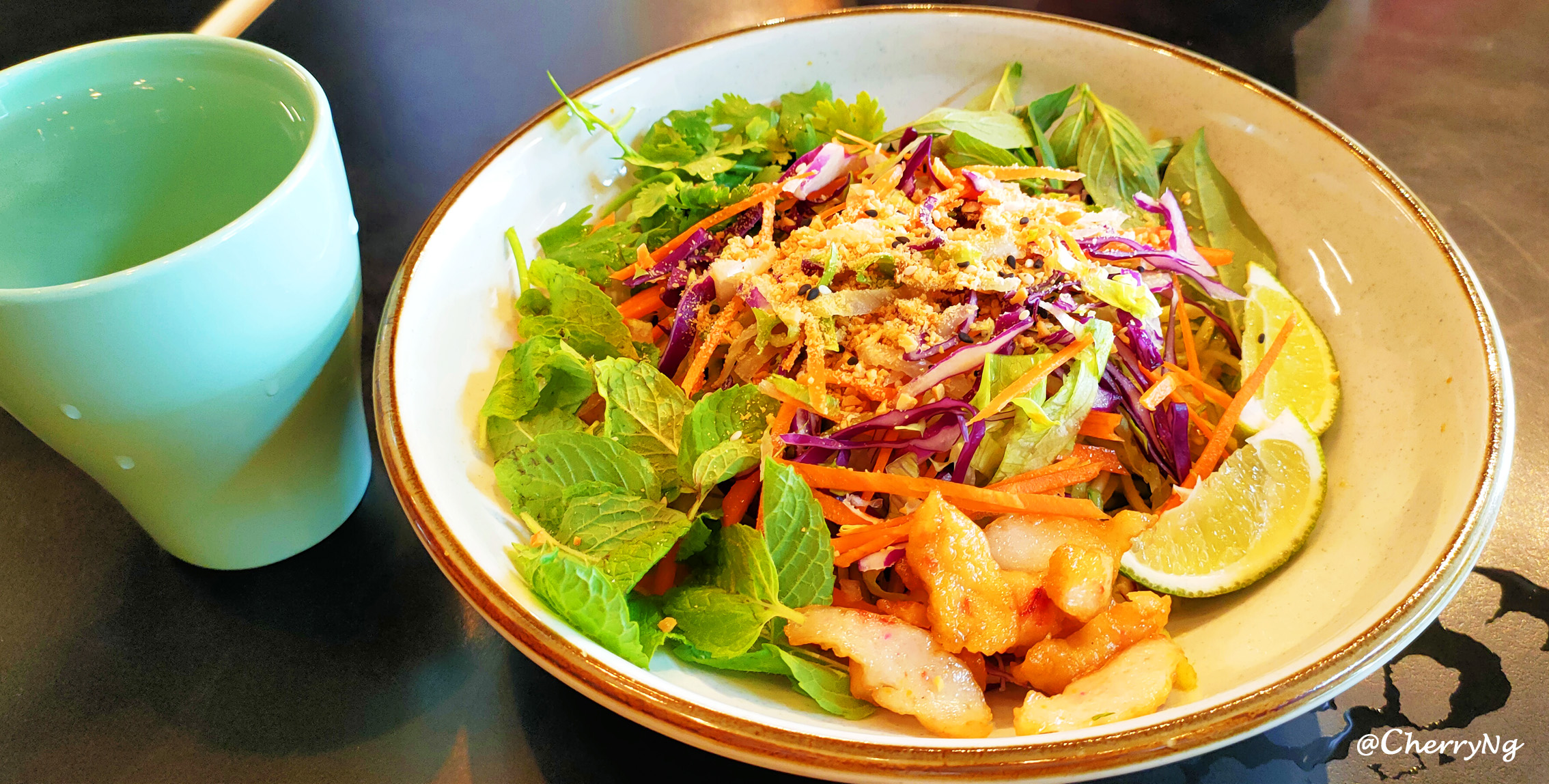 Hello Hive!
Recently my neighbourhood shop houses area has a new opened Thai Vegan Food Restaurant. Thai restaurants are quite common to see, but Thai Vegan Restaurant is rarely to find. Therefore, I and my working partner purposely went there to try the new opened Thai Vegan restaurant food.
The restaurant is called THE BUDDHA BOWL 泰幸福. It is located at Cheng San Centre, Ang Mo Kio Ave 10, Singapore.
The boss of the BUDDHA BOWL intended to open a vegan restaurant. He stated in the main entrance of restaurant "Every bowl is a blessing, from you to the world. Thank you for going green, eliminating suffering and giving life! We hope you will enjoy our Thai-inspired Vegan Bowls of Blessings."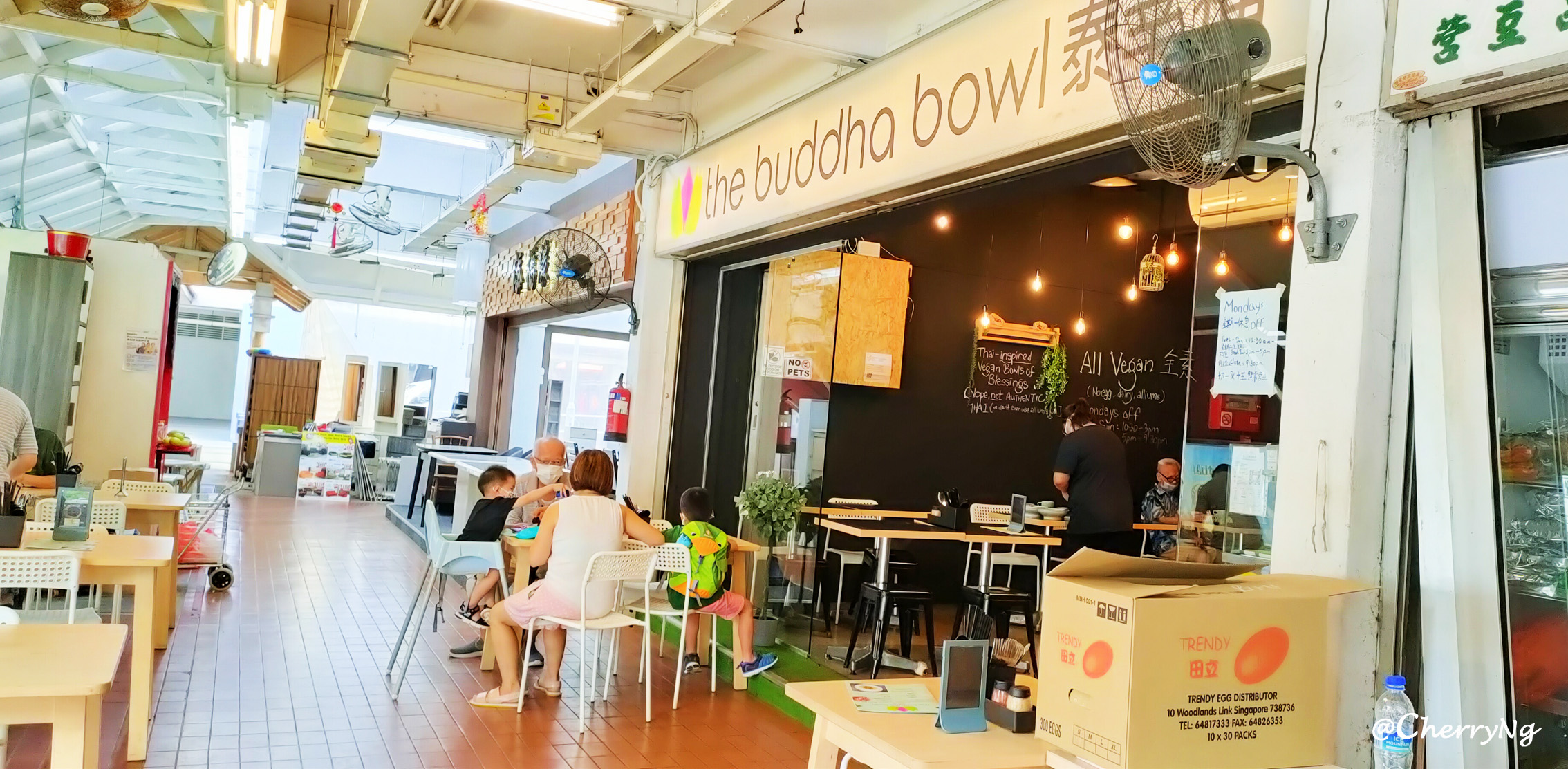 I was inspired by the words wrote there. It also one of the reason I decided to be vegetarians that not only protect our environment and planet, it also less killing the animals that eliminating suffering of animals.
Besides that, all food are served in vegan and no alliums for this restaurant.
Today let me introduce you this Thai Vegan Restaurant and also the delicious dishes.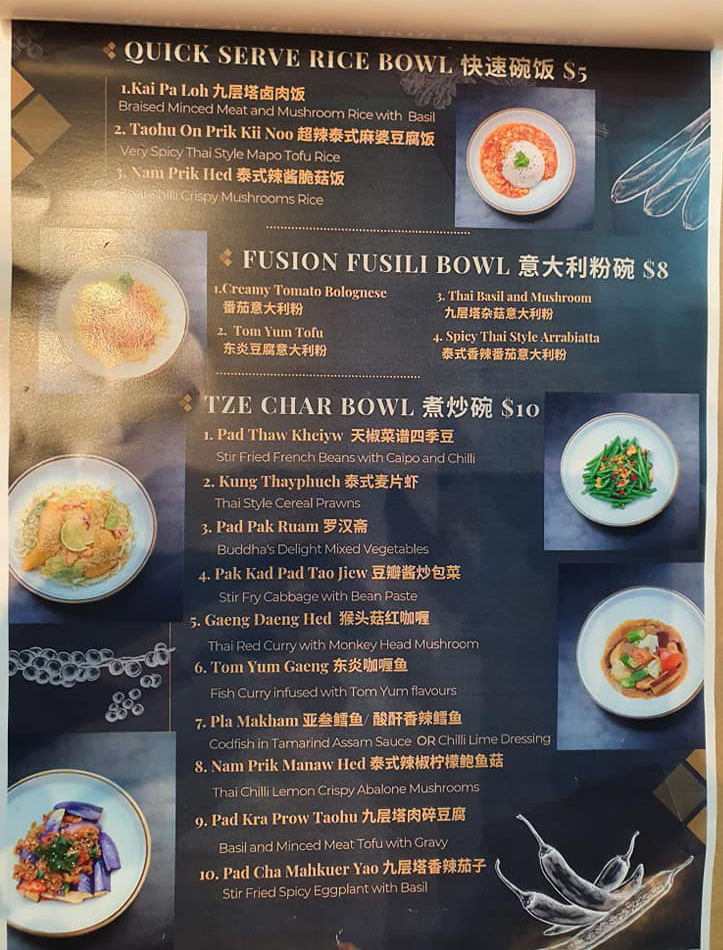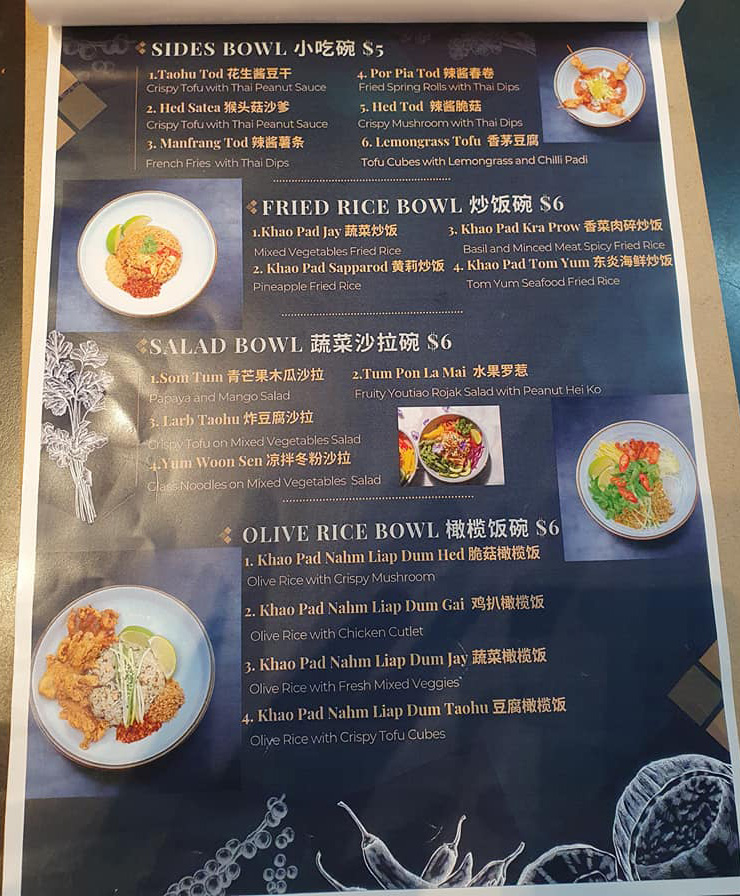 Due to pandemic is under control and government eased the safety measurement, we no need to scan QR code for dining in the restaurants, no limit for the diners for each seating.
Let's see what we had ordered: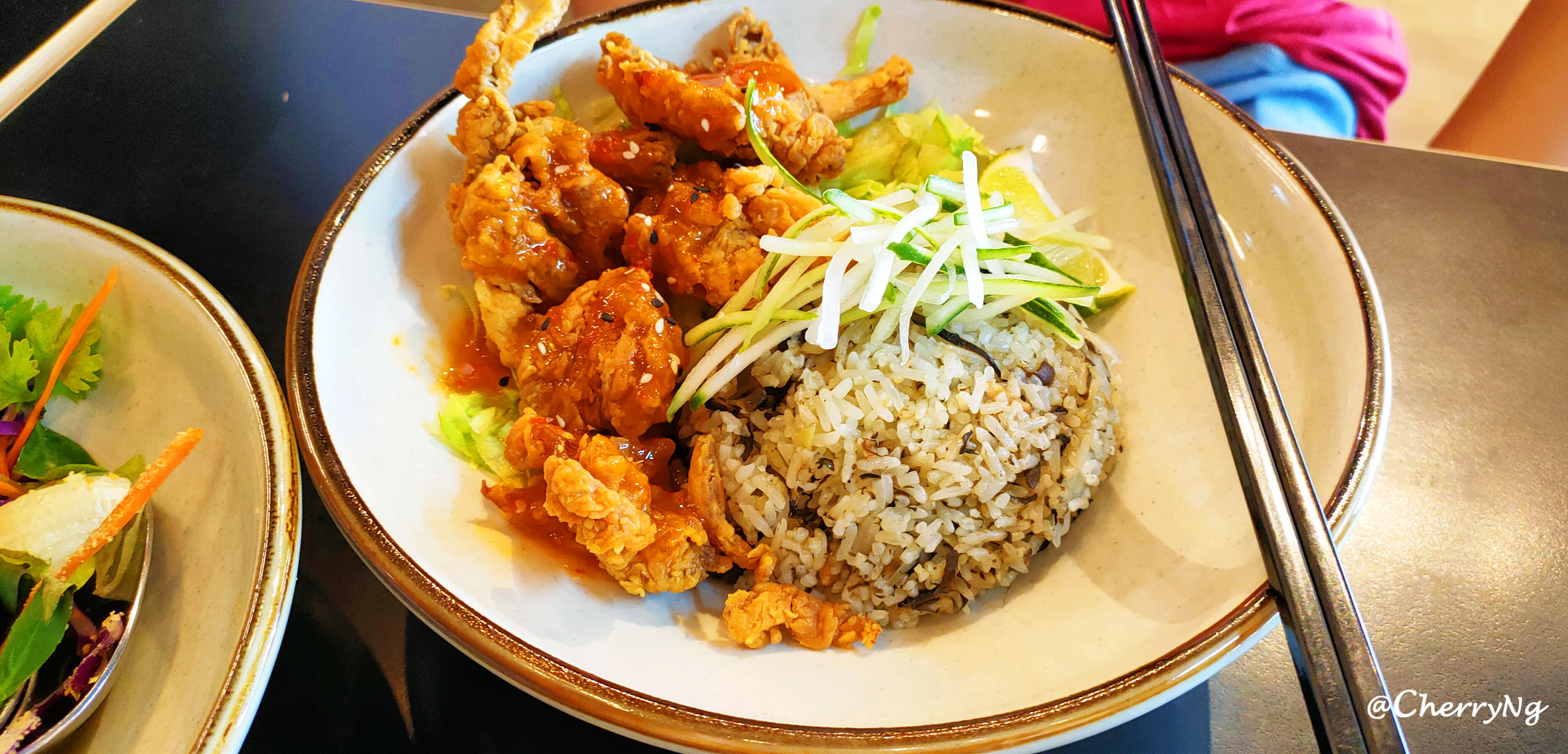 The 1st dish we ordered was Olive Rice with Crispy Mushroom 脆菇橄榄饭 Khao Pad Nahm Liap Dum Hed. The price about SGD6.00. Added the cucumbers slides, lime and some lettuce to increase the taste of the fried rice and mushroom. I like the crispy mushroom, crispy the outer and soft tender inner, it also served with Thai chili sauce.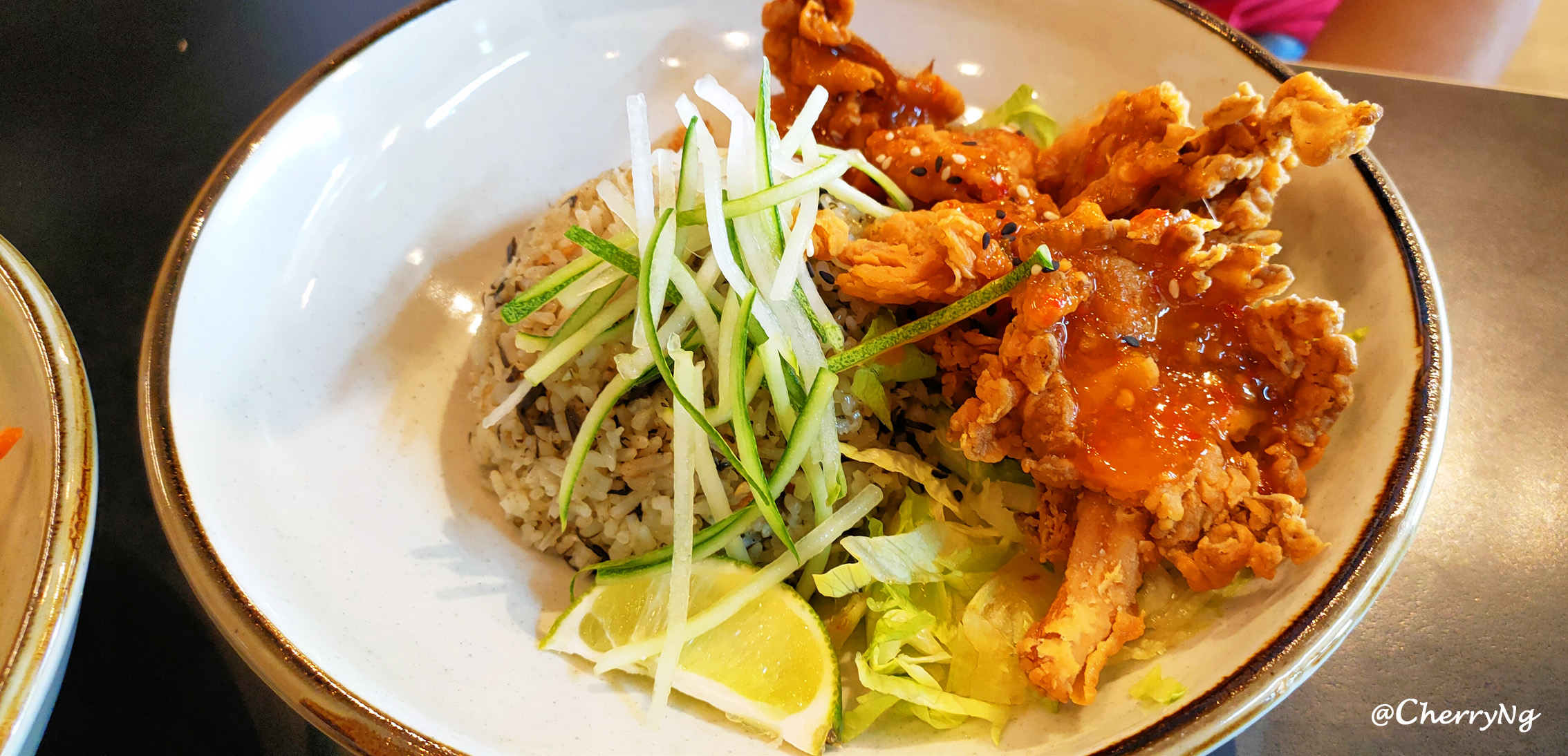 The 2nd dishes was Pad Thai 泰式炒粉 Classic Stir Fried Thai Rice Noodles. It cost about SGD6.00. The Thai Rice Noodles is very yummy and soft. It is highly recommended dish which comes with some vegetarian fish cakes and mushrooms. It is minor spicy with the added lime that makes appetising.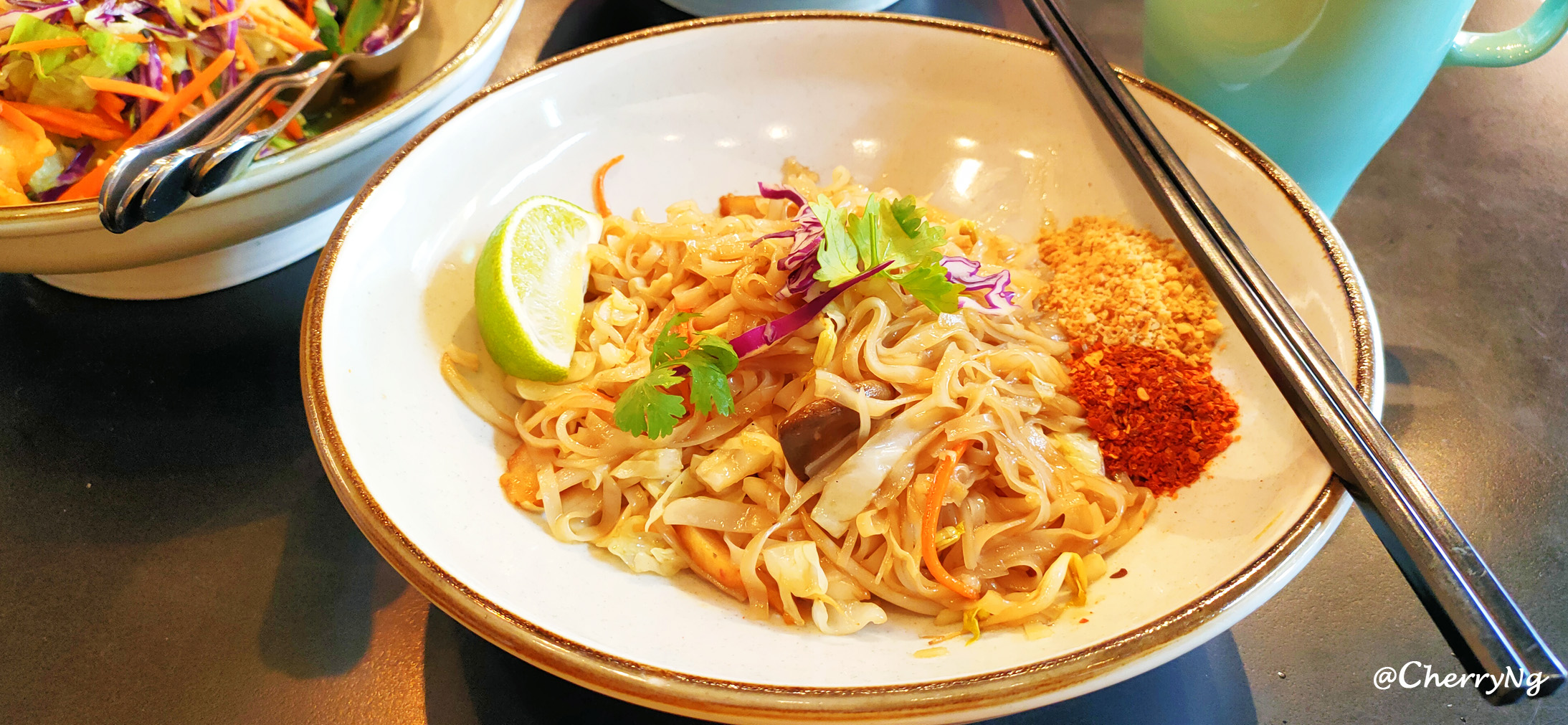 The last dish we ordered is Som Tum 青芒果木瓜沙拉 Papaya and Mango Salad. It cost about SGD6.00.The green papaya and mango are all fresh and appetising. It served together with the mint leaves, basil leaves, corianders, lime, lettuces, carrots, small red chilies, peanut powder and vegetarian fish cakes. But the small red chilies made the whole salad very spicy. In fact the taste of salad was good, just too spicy. I will definitely request the chef less to add small red chilies or totally not to add, just enjoy the freshness of green papaya, mango and other ingredients.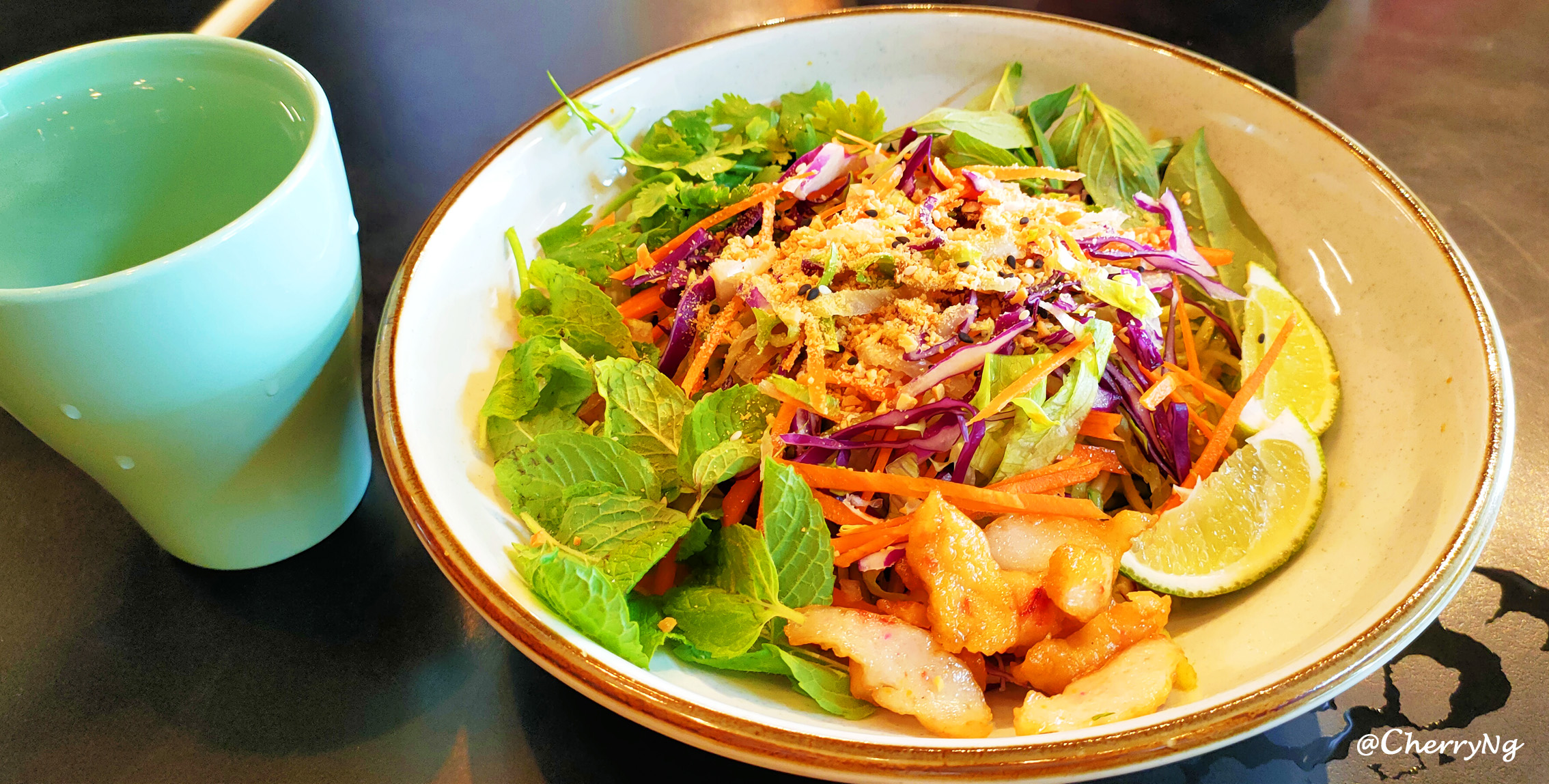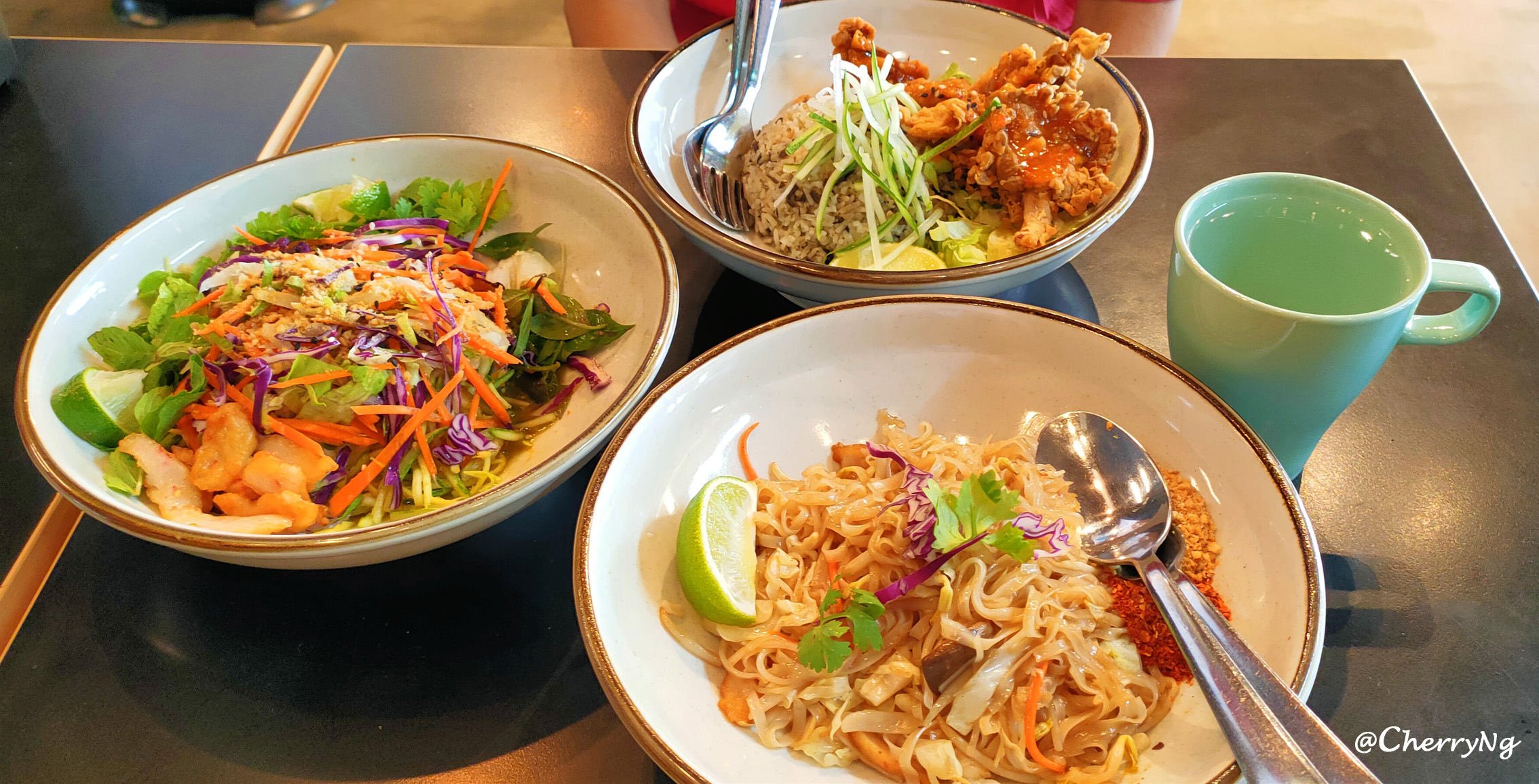 Overall food price for this vegan restaurant is very reasonable compared to other restaurants.
The restaurant is quite simple with some renovation. Diners can enjoy the variety vegan food in a tidy and clean environment.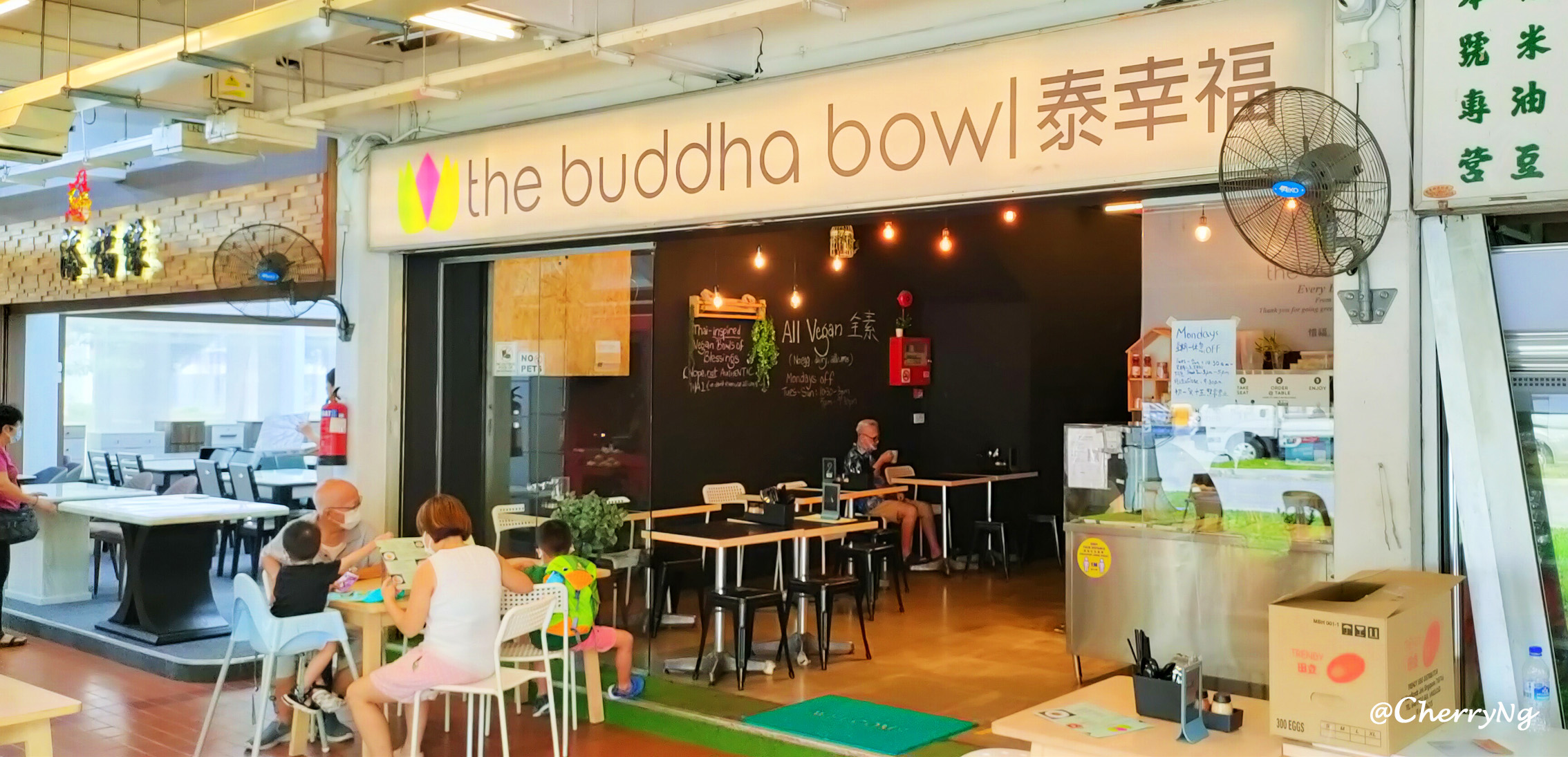 Do you like my vegan food introduction?
Thanks for reading!
Wishing you and your family stay safe, healthy and joyful always.
"VEGAN = COMPASSINATE = LOVE OUR EARTH"
---
---