CRAVING FOR EXQUISITE AND DELICIOUS JAPANESE VEGAN DINING | 精制美味日式素食~藤~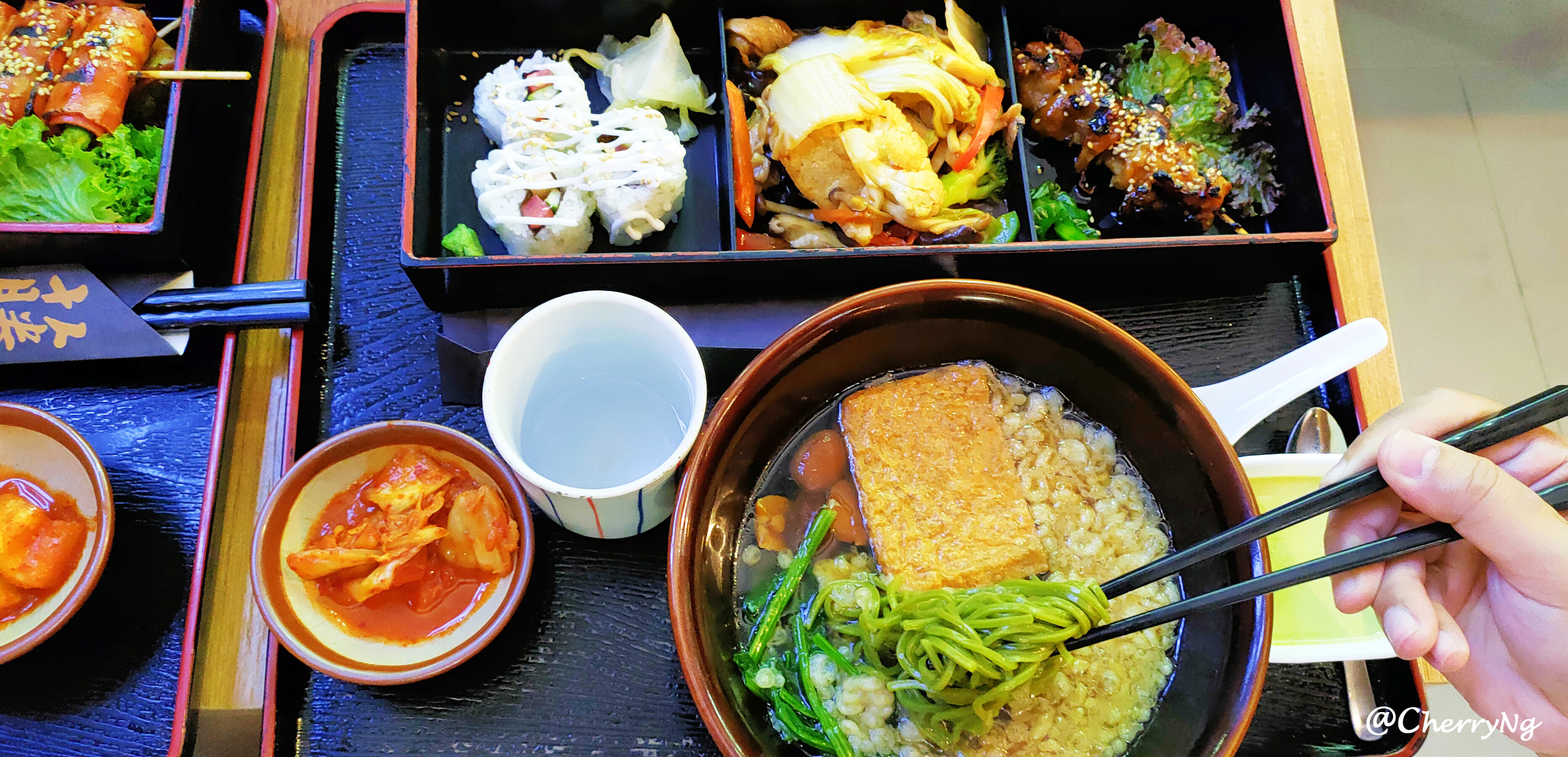 Hello Greetings to all!
To all my dear, I am so excited to join Plant Power Vegan because I saw my dear friend @anggreklestari posted my favourite food, Sticky Rice Flour Balls with Pandan Flavor in Plant Power Vegan.
Today let me introduce you a great Japanese Vegan Restaurant in Singapore.
My buddies invited me for dinner gathering during the weekend. After some research, I found a nice Japanese restaurant that has many good comments in their Facebook. My working partner ever tried and told me this is a good vegan restaurant with great Japanese vegan food. Therefore we decided to go there for dinner on last weekend.
There were only leave 2 empty seat when we reaching the place. The other seats are full occupied by eaters. It seems quite good business for this restaurant.
The restaurant is called TENG BESPOKE 藤. It is located at Sunshine Plaza, 91 Bencoolen St, Singapore.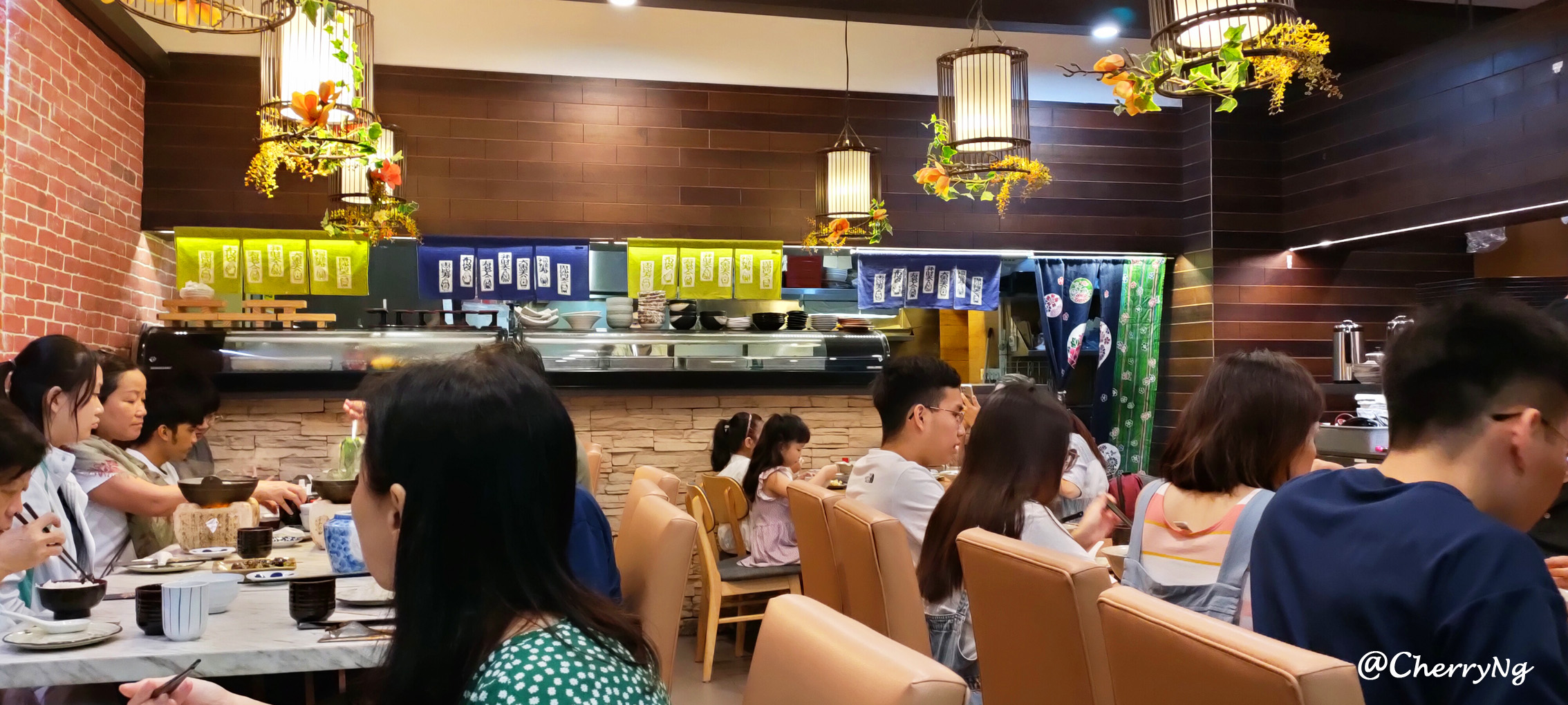 The interior design is quite cosy and elegant especially the hanging lights with artificial flowers and plants that creating the sense of Japanese Ikebana.
I like the brick wall matching with wooden for the wall finishes that makes the space comfortable and tranquillity.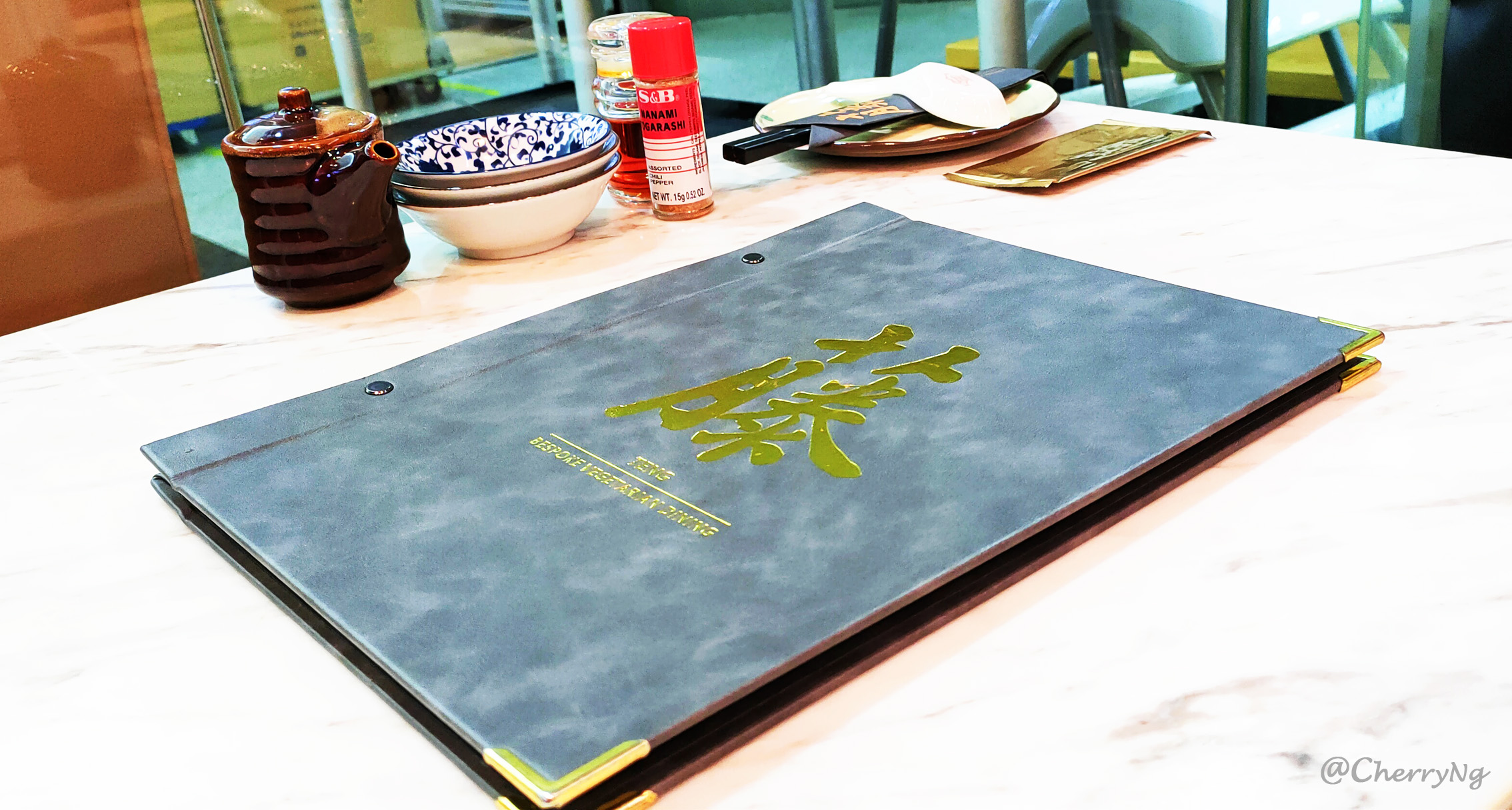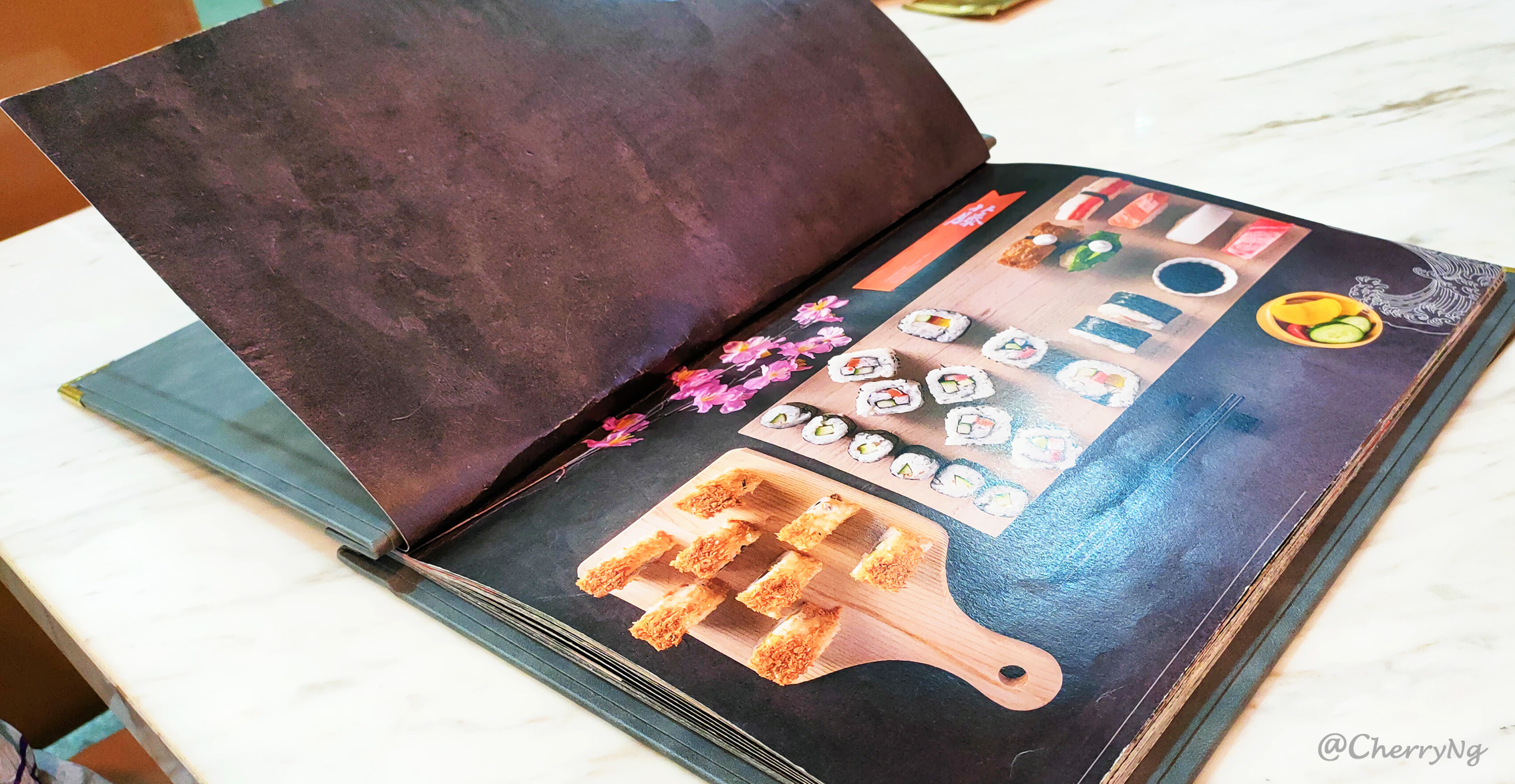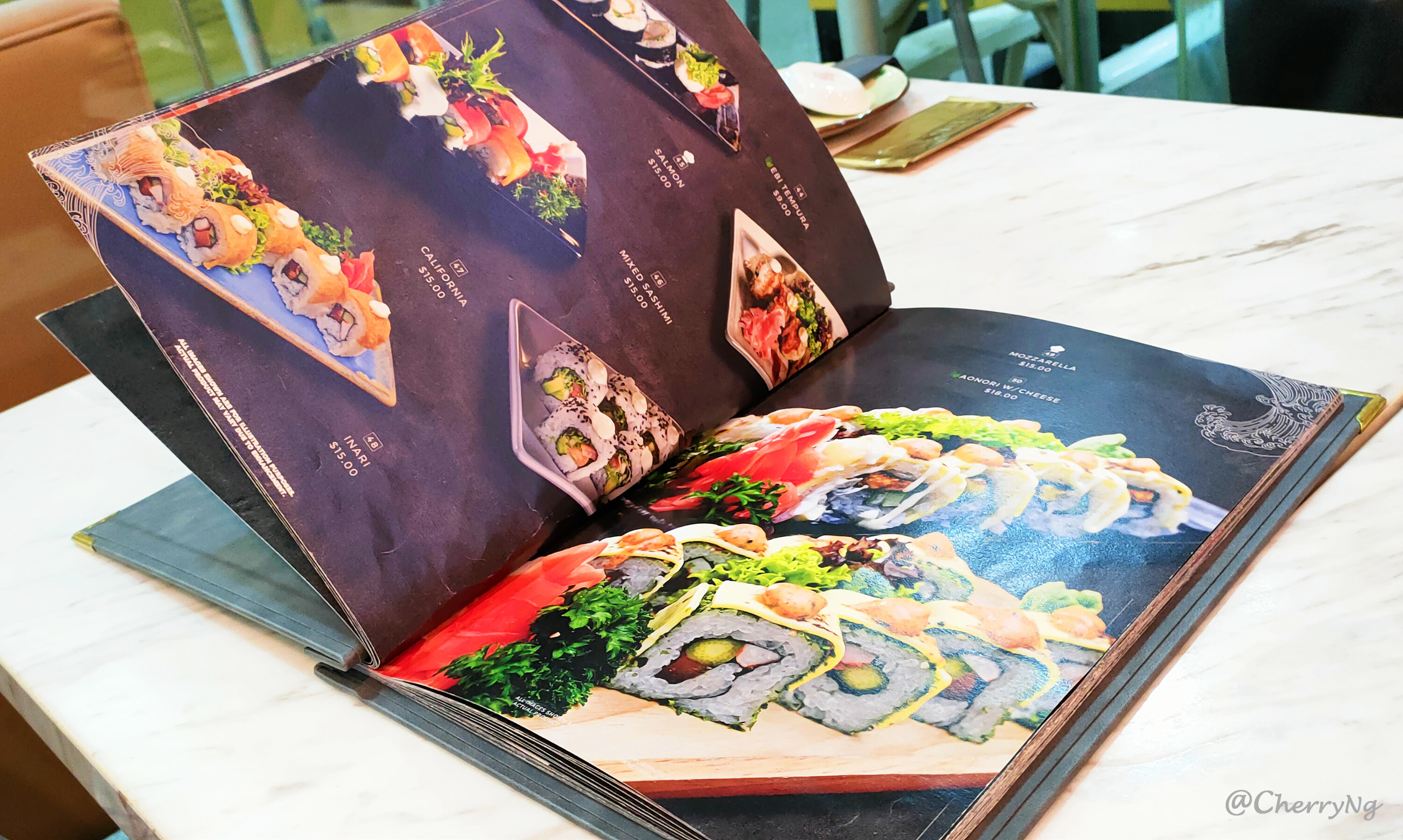 This restaurant is offering healthy Japanese dining cuisines, no refined flour, no artificial flavour or sugar, no added salts or chemical preservatives used in their food preparations, all food using nature ingredients. But they able to provide authentic and delicious Japanese cuisines.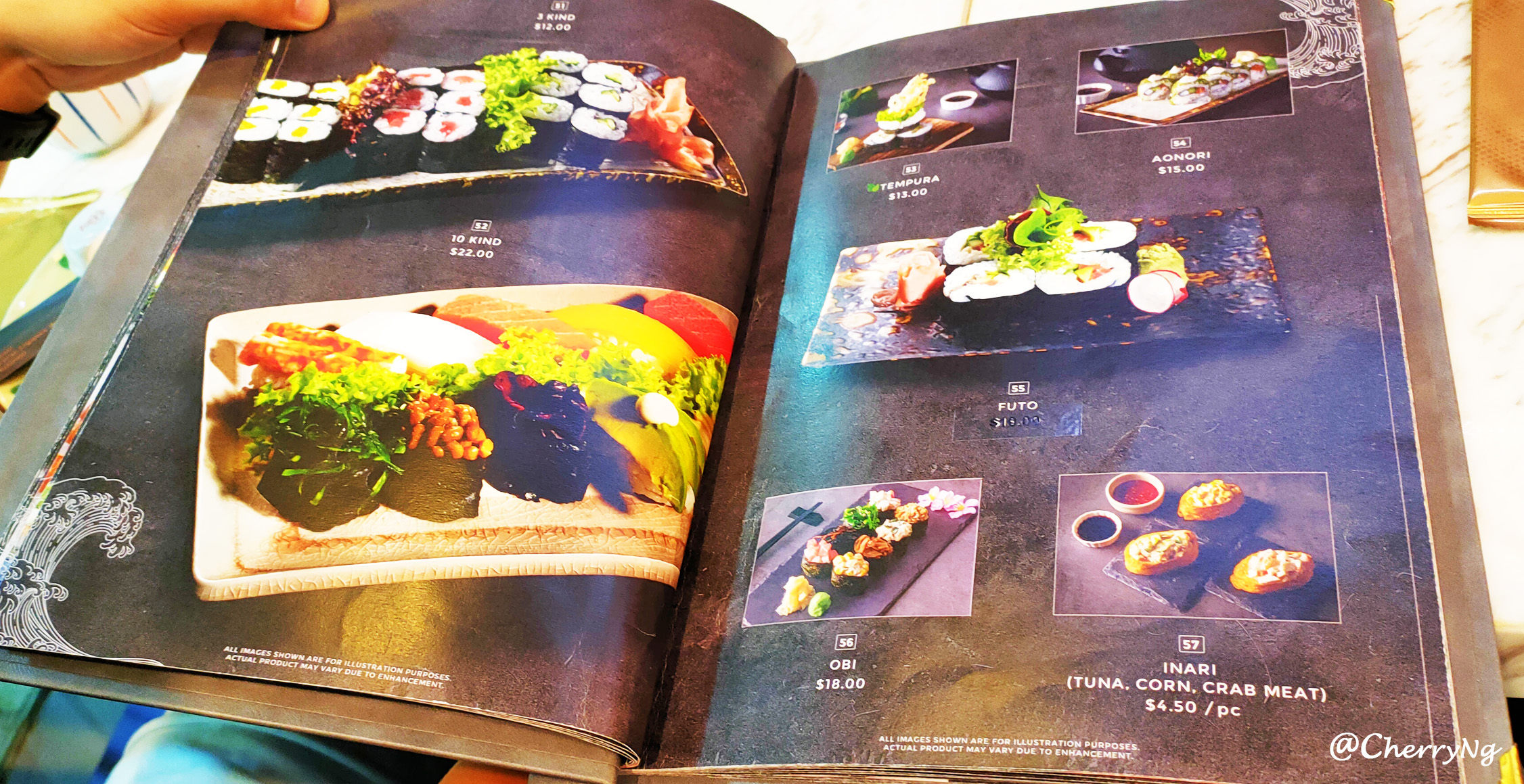 The sushi sell at price range SGD9.00-SGD22.00 per plate. There are variety of choices of sushi plates such as Obi Maki, Mozzarella, Aonori Maki with Cheese, Strawberry Maki, Avocado Maki, Aonori Maki, Unagi Maki, Salmon Maki, Sashimi Maki, etc.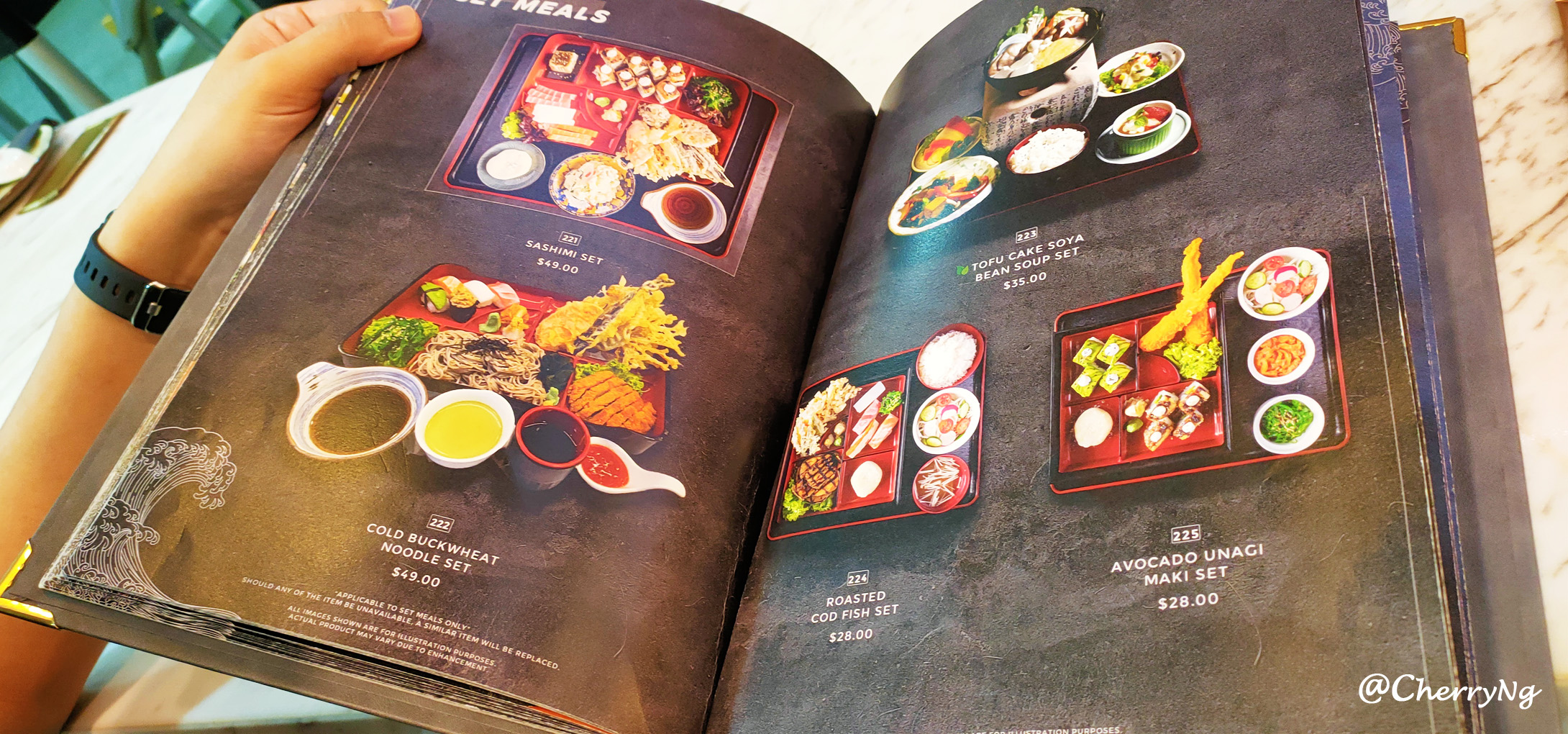 Their set meal cost about SGD19-SGD49 per set meal, such as Katsu Curry Set, Vege Tendon with Miso Soup, Iso Soba set, Green Tea Soba Set, Buck Wheat Noodles Set, Tofu Cake Unagi Set, Sashimi Delux Set, Cold Buckwheat Noodle Delux Set, etc.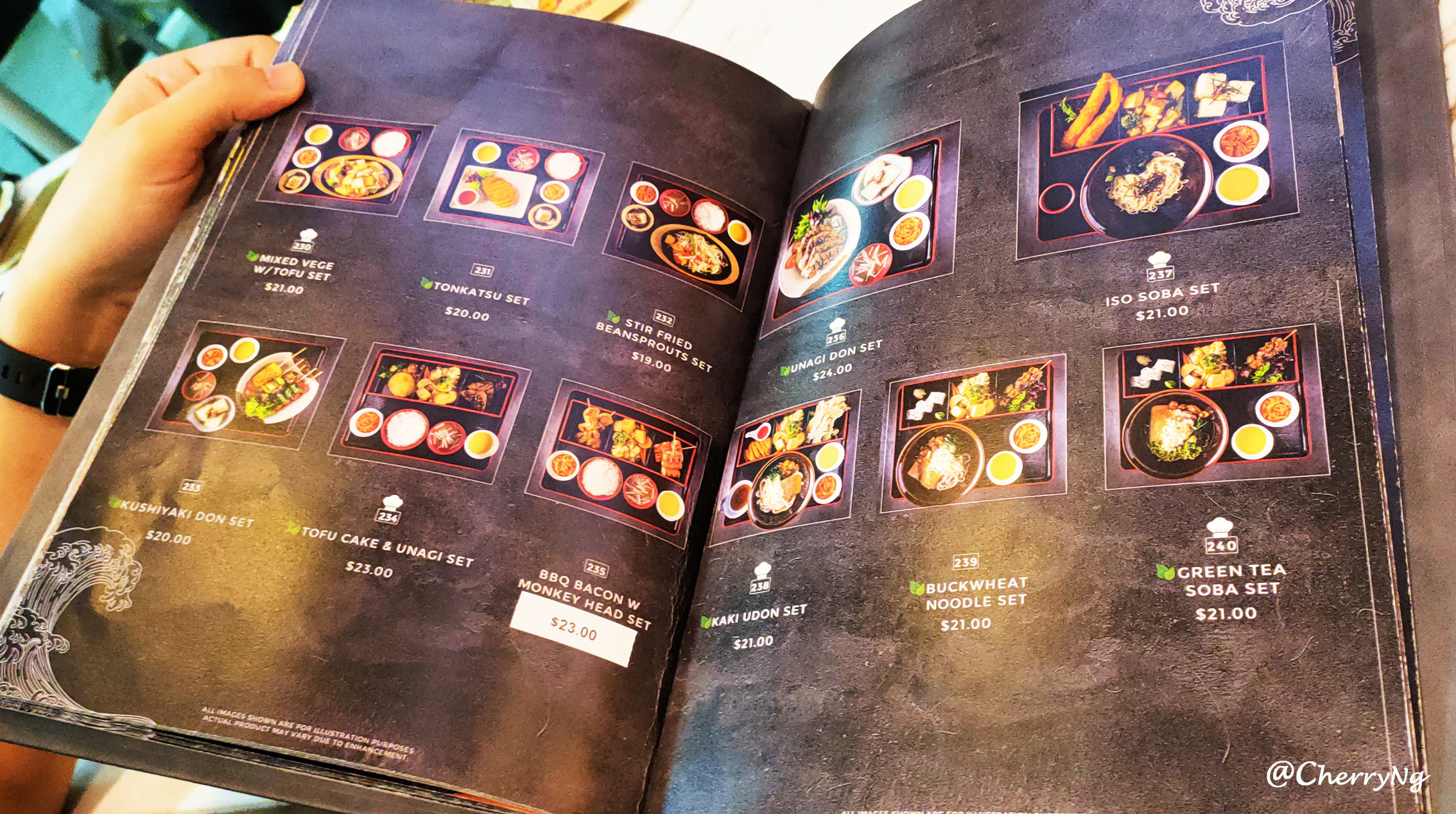 Due to weekend many eaters visiting this restaurant, they set each of table seating can spend 1 hour 15 mins time to dine in only.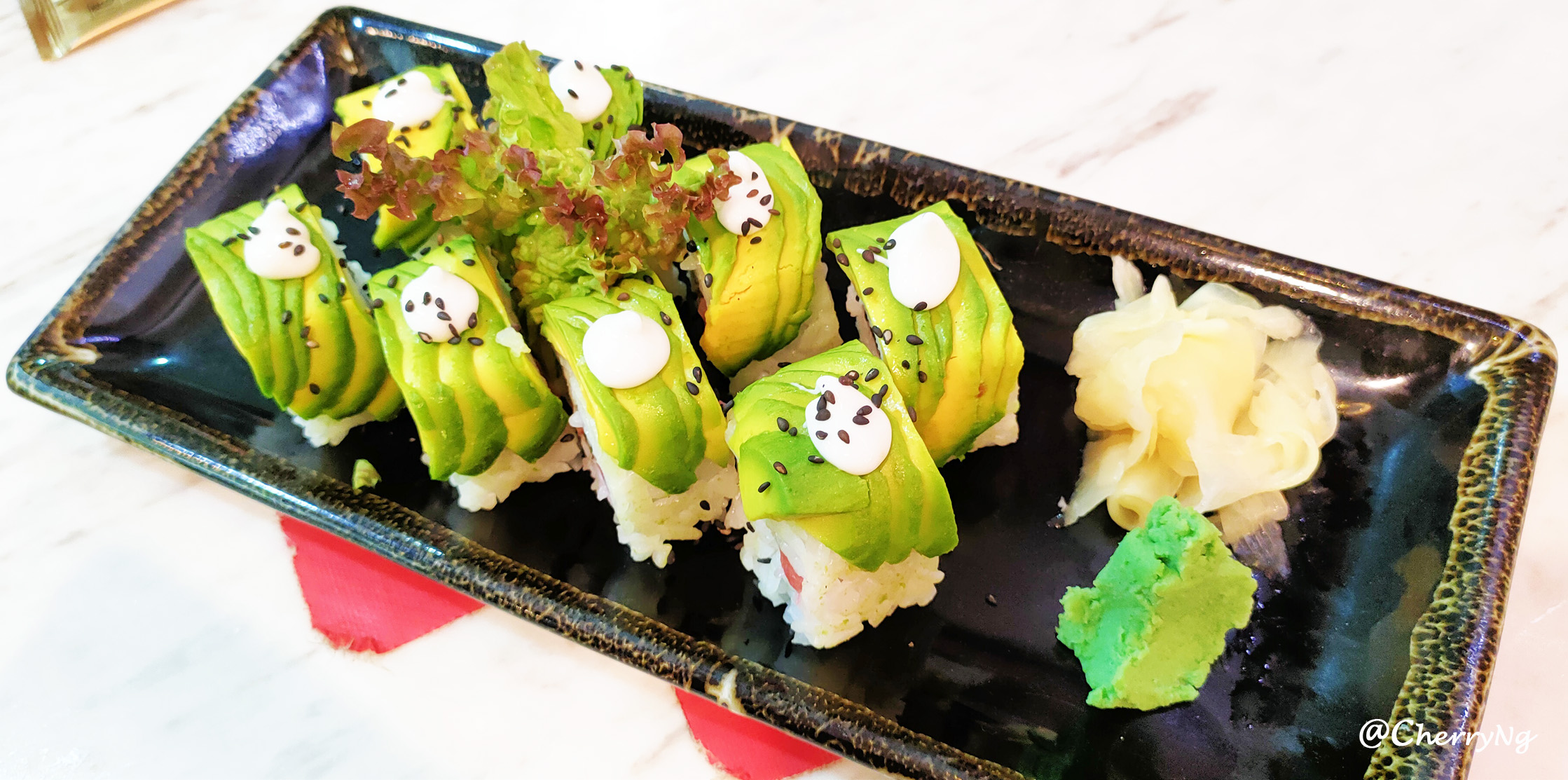 Let's see what we had ordered:
The 1st dish we ordered was Avocado Maki, it cost about SGD16.00 per plate.
The avocado on top of Maki were fresh and matching well to eat with mayonnaise. There were no salts and sugar added due to the healthy and nature concept. Anyway, I added some soy sauce to enhance the taste of Maki.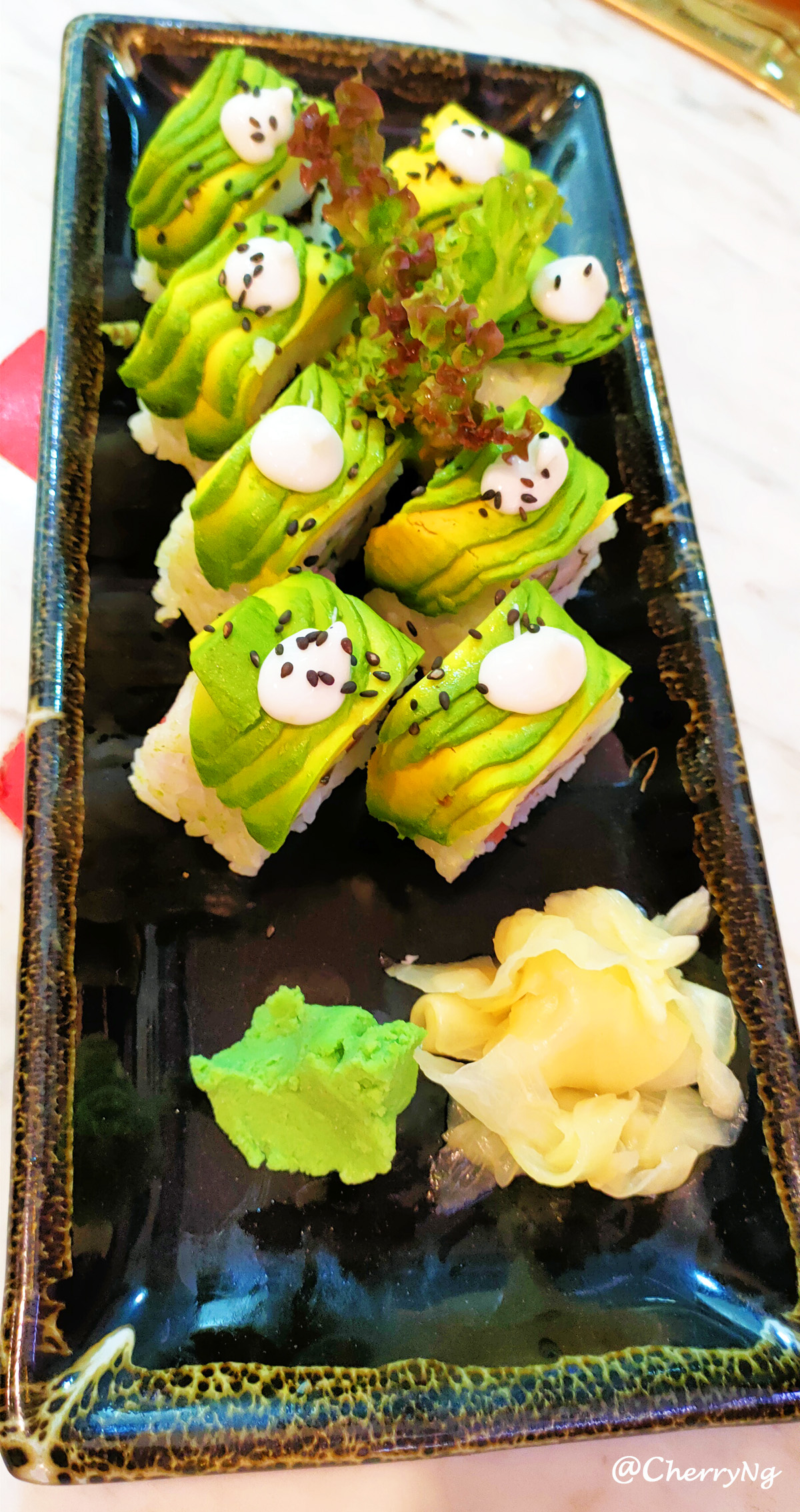 The 2nd dish was BBQ Bacon with Lion Mane Mushroom Set. The price is SGD23.95. The BBQ Bacon and the stirred fried vegetable with tofu were very tasty, but the Teriyaki Lion Mane Mushrooms was a bit hard and rough on the palate. The set meals served together with side dishes such as kimchi, miso soup and green tea pudding.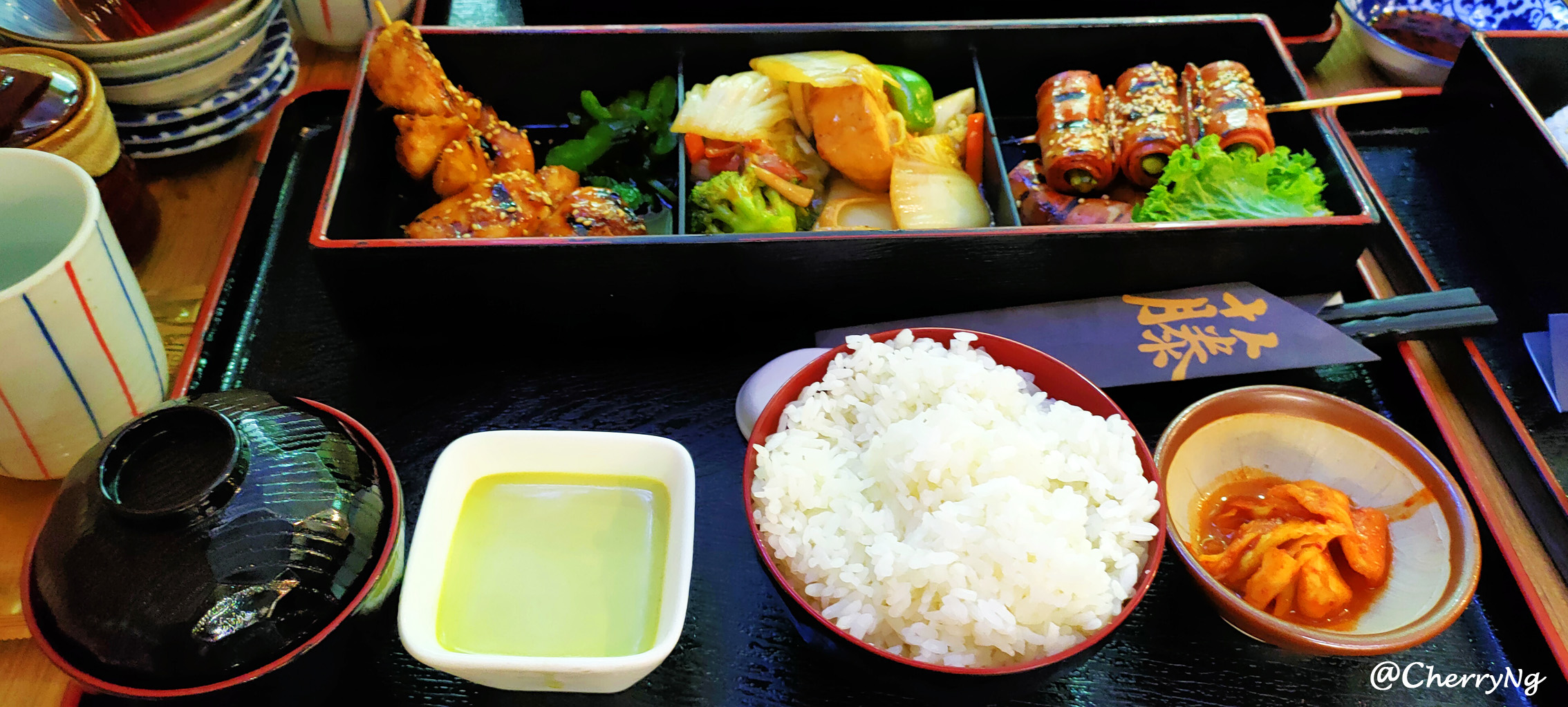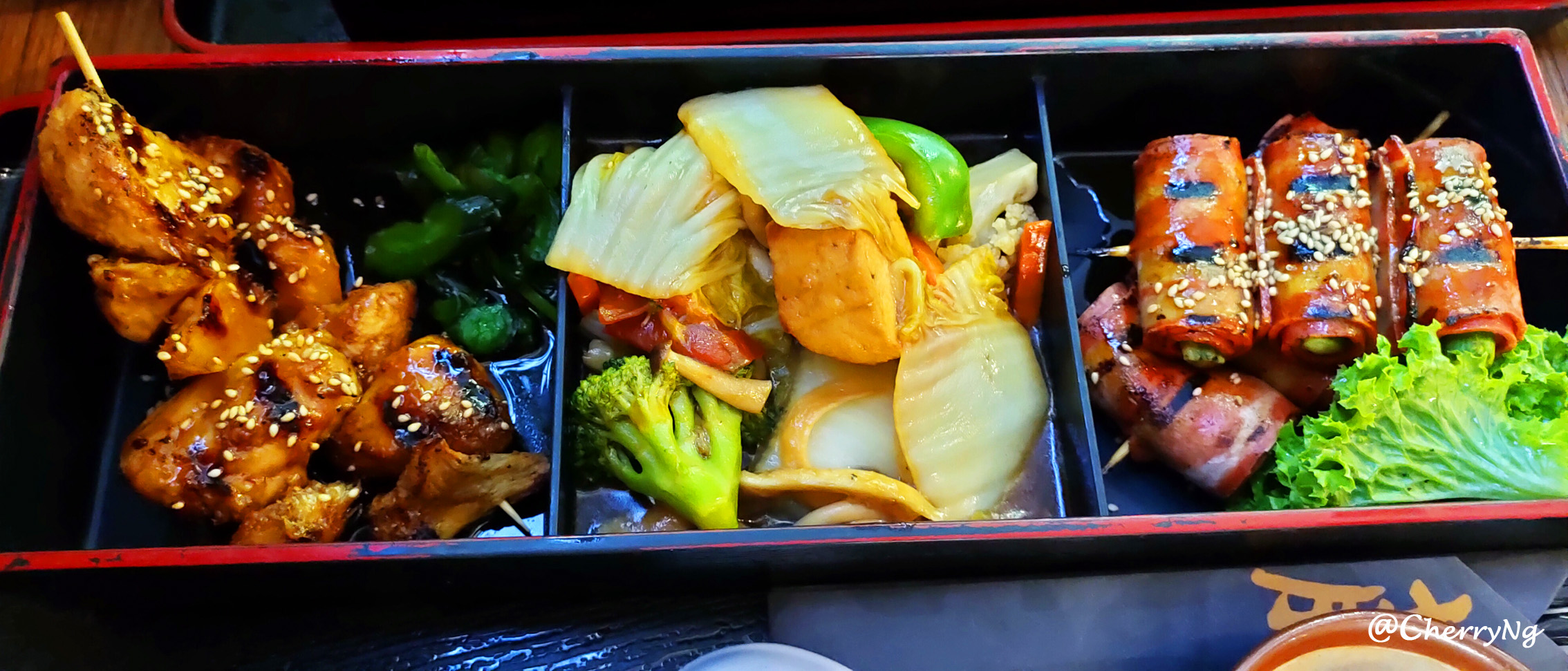 The 3rd dish we ordered was Kaki Udon Set. The price is SGD22.95 per set meal. The Udon soup base was tempting with added Kangkong, mushrooms and bean curds. The portion is quite big, can share between one adult with one child. The mix vege tempura and fried pork fillet were very yummy that matching well to eat with the Udon. The set meal was also served with kimchi, soy sauce and green tea pudding.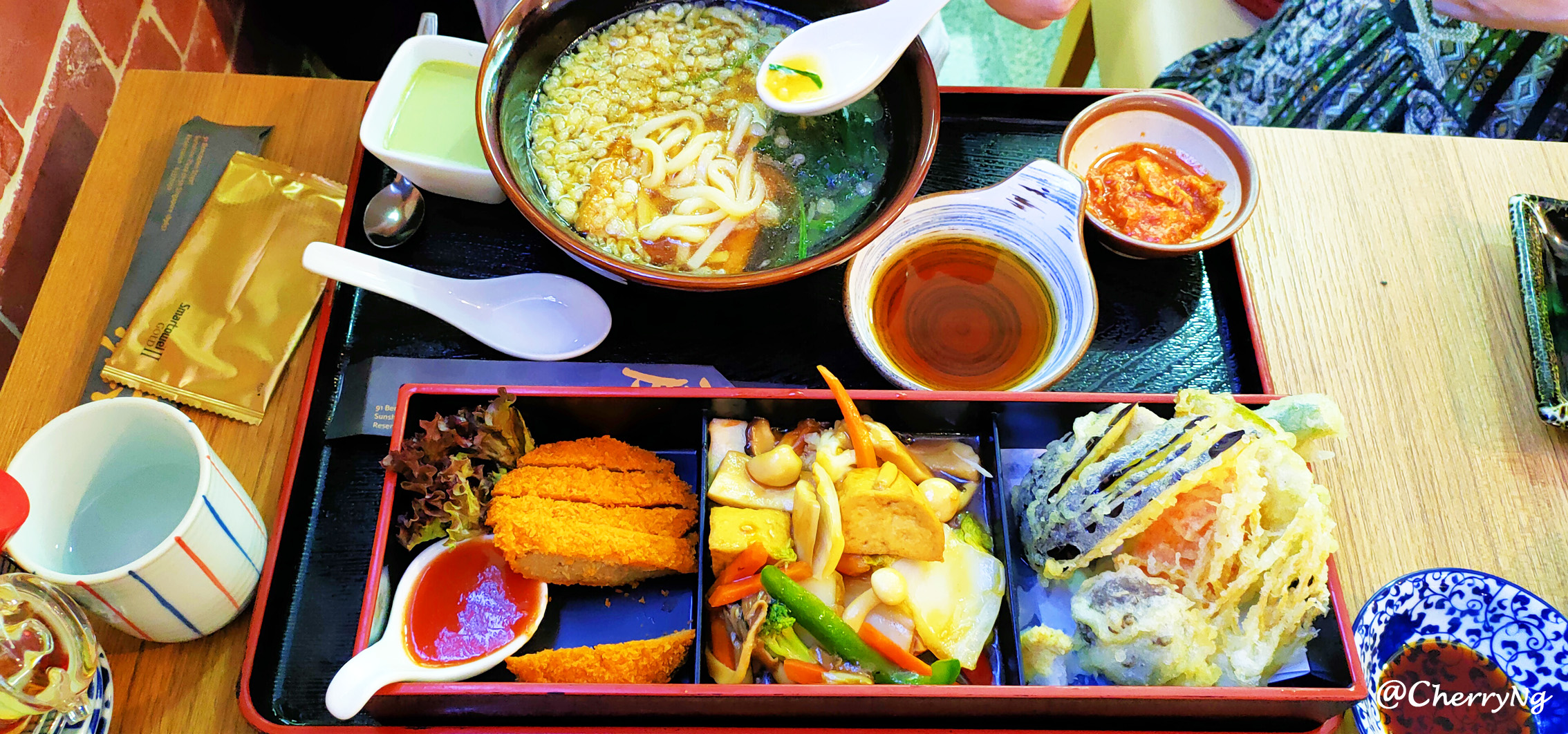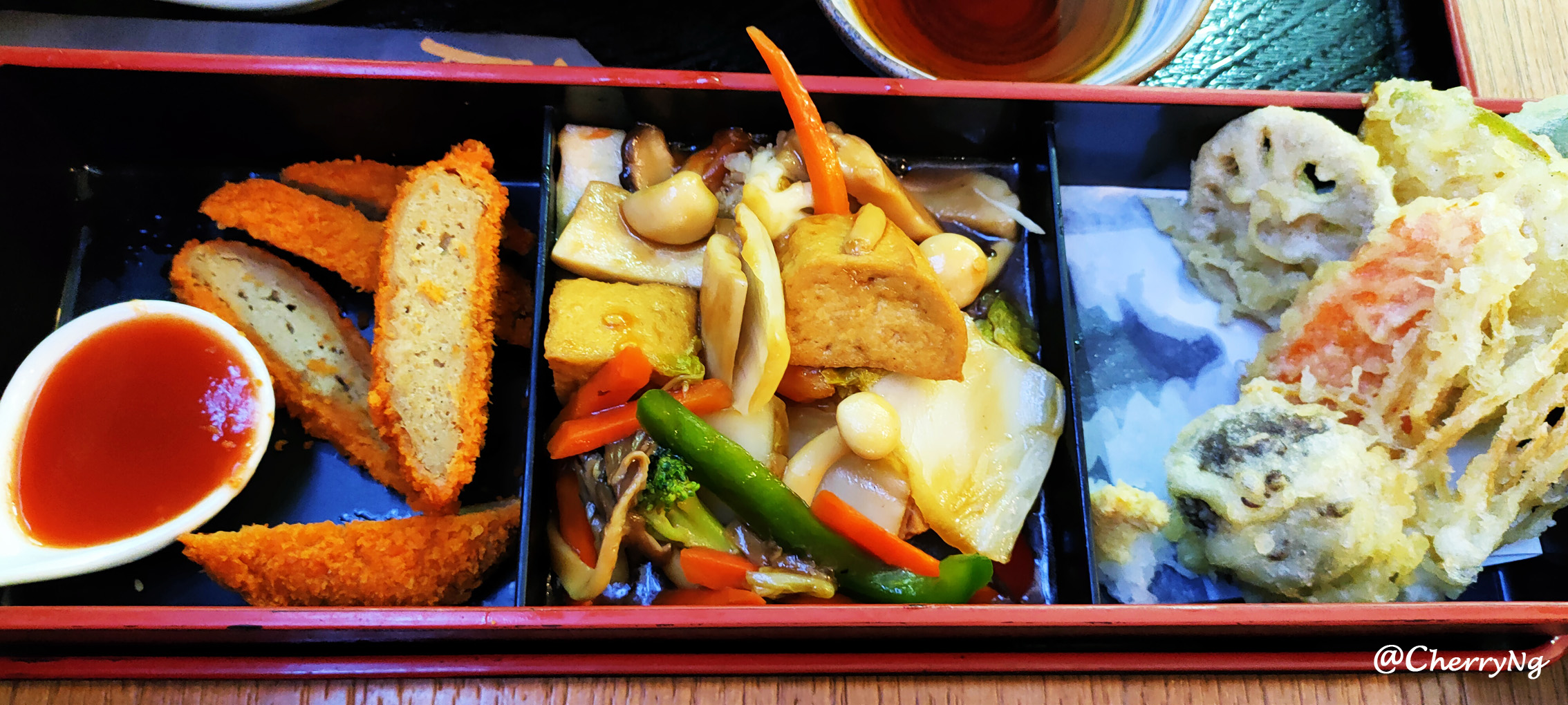 The 4th dish we ordered was Green Tea Soba Set. The price is SGD22.95 per set meal. The Green Tea soba taste average for me, but it is definitely a healthy choice with green spinach, mushrooms, and bean curd inside the bowl. The portion is quite big, it served with Sushi Maki, Stir fried vegetables with tofu, and Teriyaki Chicken. All fresh and yummy! The set meal served with Green tea Pudding and Kimchi as side dishes.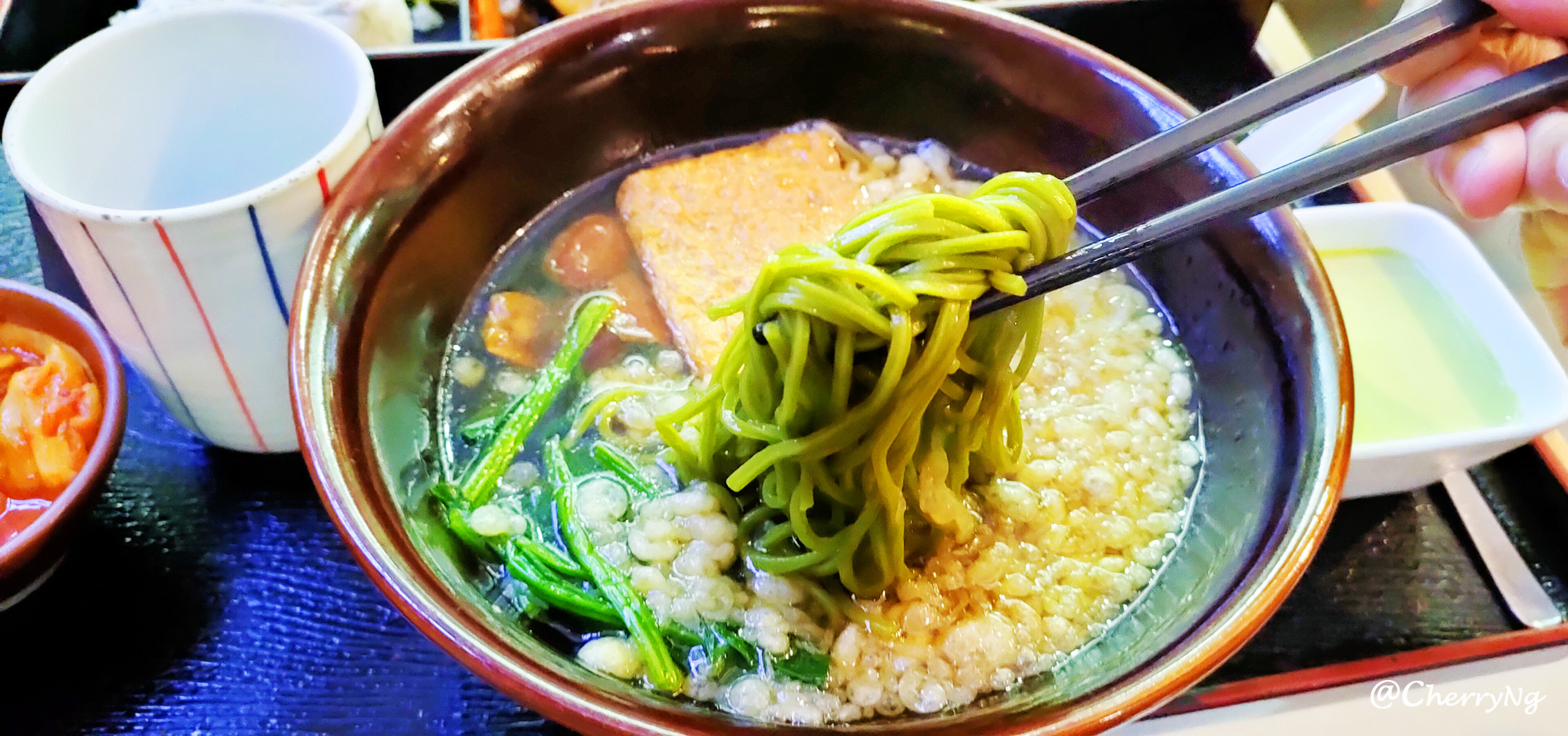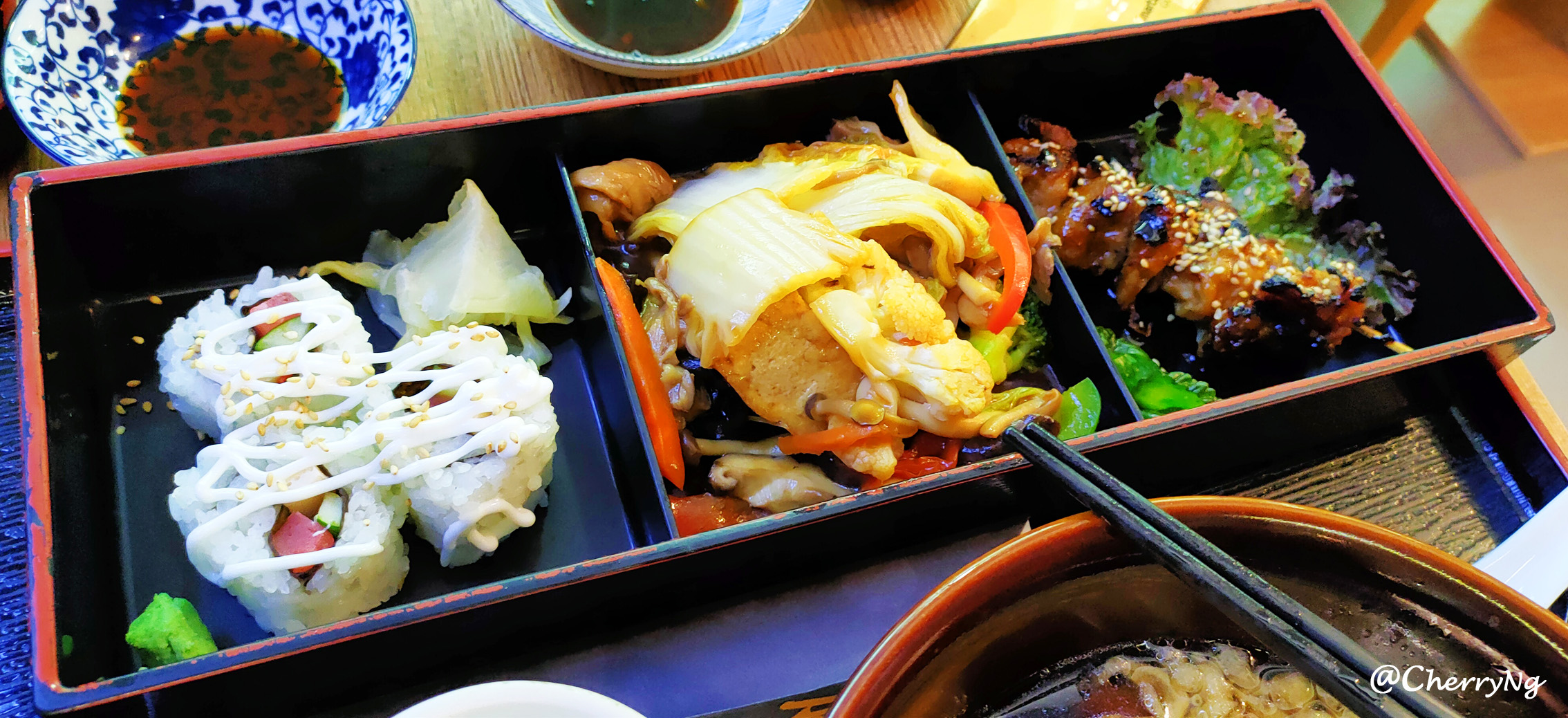 Due to our food came late, we got a little extra time to eat. But the set meals we ordered were big portion and we didn't have enough time to enjoy the food, the staff informed us to leave on time for new customers to come in as there was a long queue outside the restaurant. End up my buddy couldn't finish her set meal and packed the remaining food home.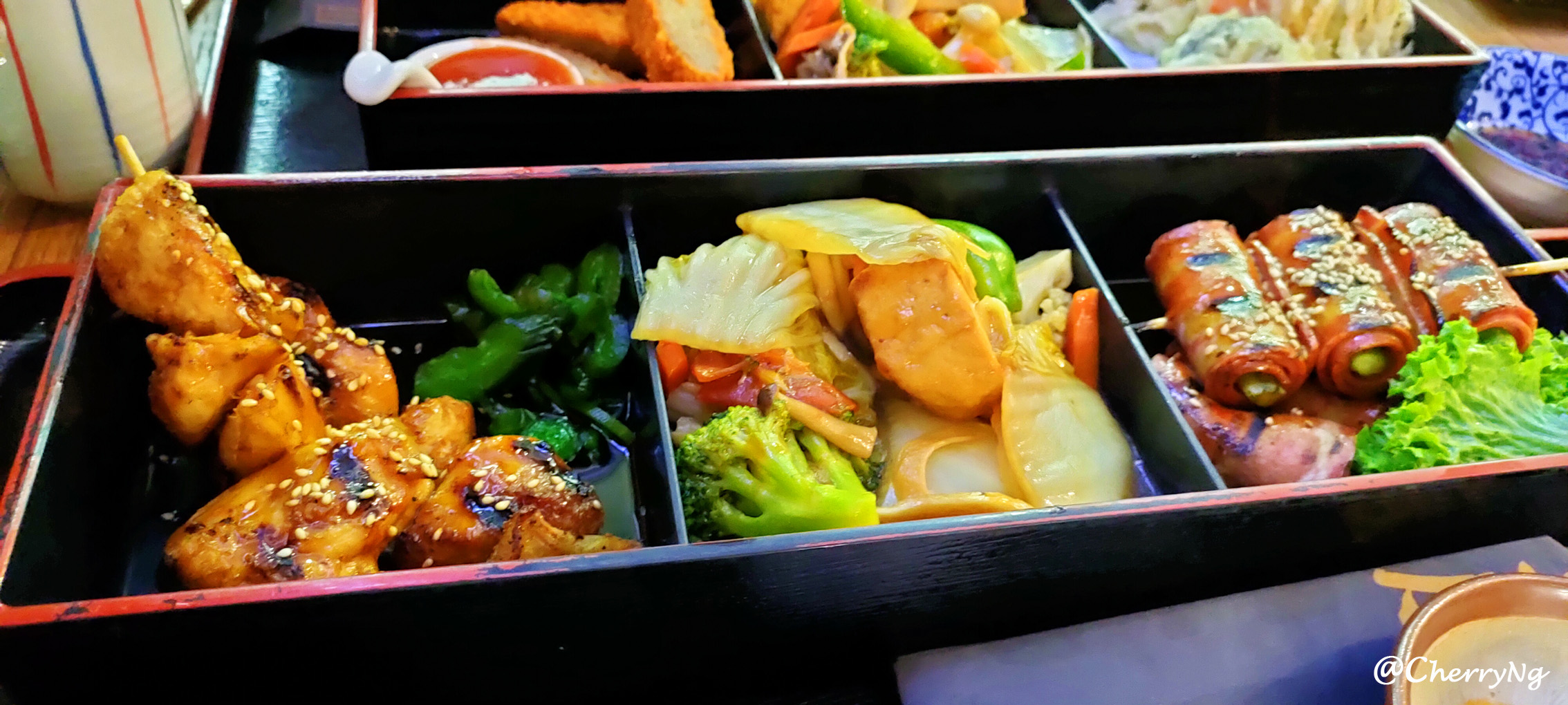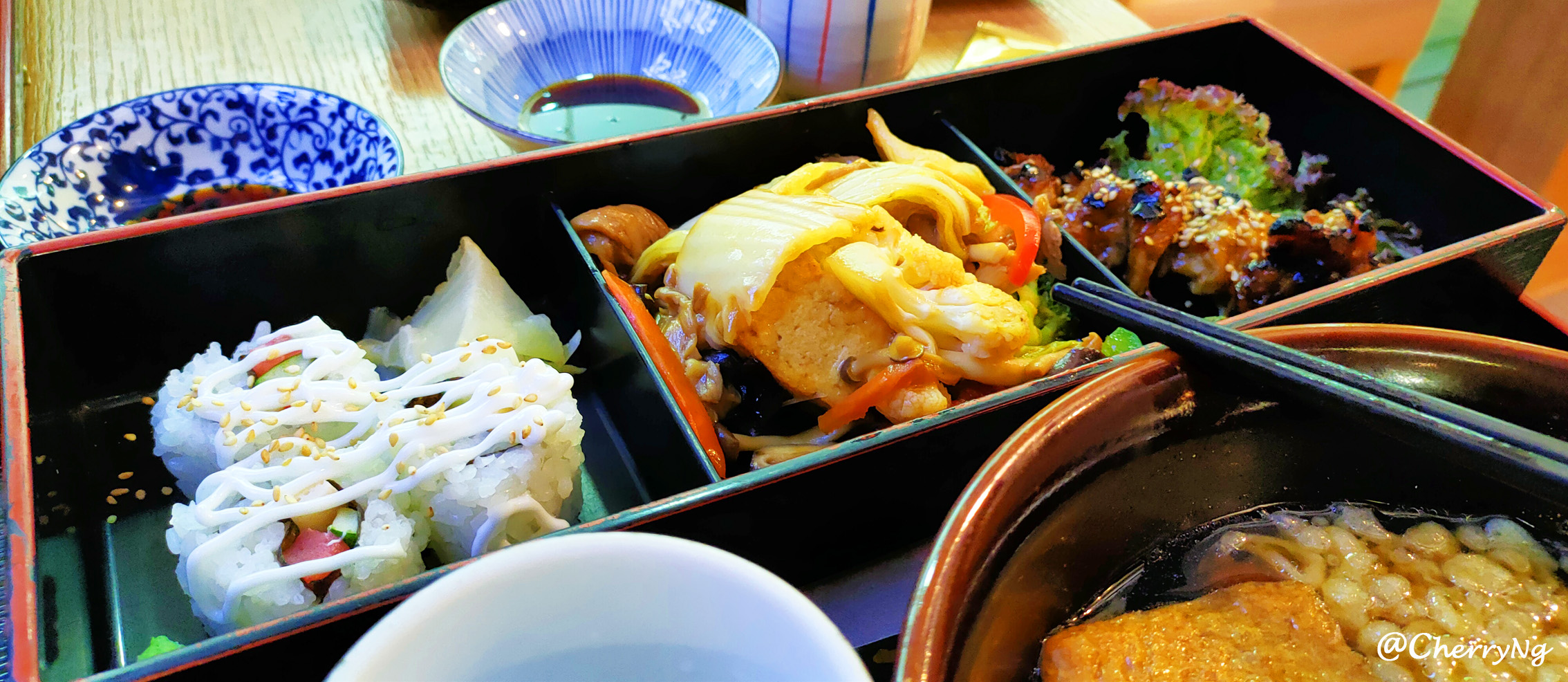 Overall the Japanese vegan food is very tasty with cosy environment, but a bit pricey compared to other restaurants.
Thanks for reading!
Wishing you and your family stay safe, healthy and happy always.
"VEGAN = COMPASSINATE = LOVE OUR EARTH"


Author: Cherry Ng
FB page: https://www.facebook.com/fldlandscapedesign
NFT OpenSea collection: "Our Little Earth" https://opensea.io/collection/our-little-earth
NFT OpenSea collection: "Universe Little Monks" https://opensea.io/collection/universe-little-monks
---
---