Hodlnaut Finally Throws In The Towel
It looks like the moon is pretty far away these days with shitcoins crashing down to earth after tethering themselves to bitcoin and taking on way too much leverage. Upon the blow-up of Luna which clearly underpinned a lot of retail and institutional hopes and dreams the bodies have been emerging. BlockFi, Celsius, Voyager, Babel Finance, and the list goes on.
Every lender in the business is trying to buy their time slowly trying to plug holes in their balance sheet but eventually, they have to face reality. Some will make it out with bailouts or clever accounting trickery but one that wasn't so lucky is Hodlnaut.
Th Singapore-based soycoin and crapto currency lender and borrower, has suspended withdrawals, swaps and deposits, the company said on Monday on Twitter and via other media channels much to the dismay of its client base.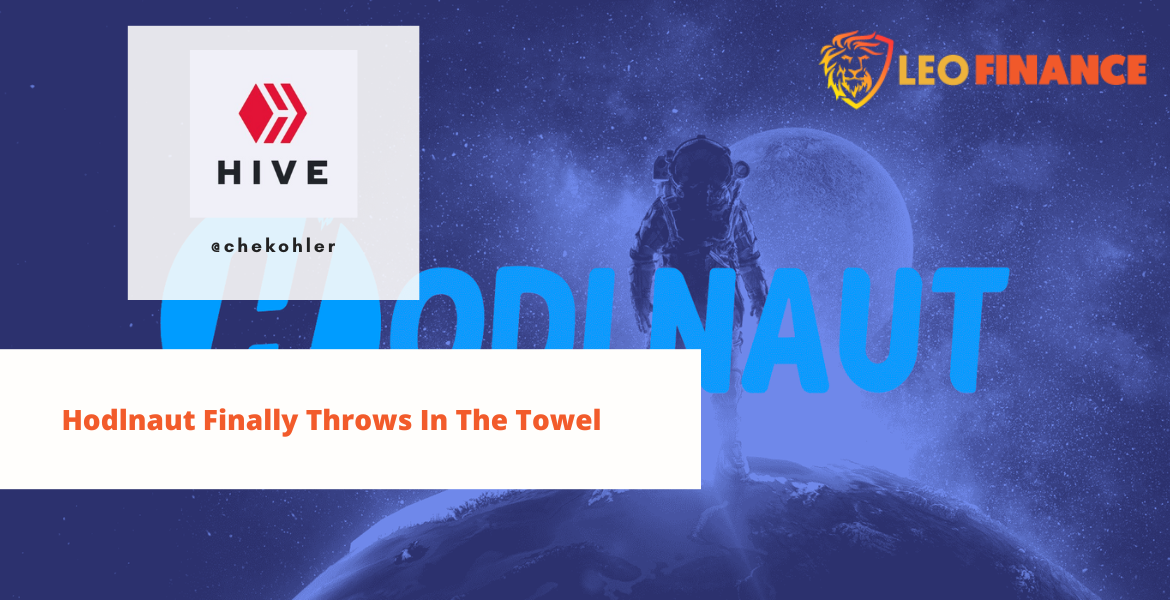 Hodlnaut said the move was
"due to recent market conditions" and was "to focus on stabilising our liquidity and preserving assets".
Which is code for we commingled all your assets into a basket and then YOLO'd them into DEFI directly or via firms like 3AC and we simply cannot meet the redemptions of our clients.
Hodlnaut was named as one of Celsius' institutional clients, according to court filings and it looks like the company declaring bankruptcy is going to have some widespread effects.
https://twitter.com/hodlnautdotcom/status/1556583257159790592
According to their statement the company is consulting with Damodara Ong LLC on the feasibility and timelines of our intended execution plan. Which is code for we're seeing which creditors we can get into the least amount of trouble not paying back or partially paying back, while we try to raise a deal either with more debt or diluting our current equity holders.
Hodlnaut's one saving grace seems that it was able to avoid any 3AC exposure, but some reports claimed that the firm was not transparent regarding its investments in Terra's now defunct algorithmic stablecoin UST.
A report published by Twitter handle Fatman in June pointed toward the large exposure of Hodlnaut during the stablecoin's depeg and how they misrepresented their position:
https://twitter.com/FatManTerra/status/1541101992101150722
This is what the company had to do to try and subsidize the 7.5% APR it was promising clients, it needed to take on risk that was not properly hedged or compensated and now the depositor. are going to have to eat the losses
If you want to delete your hodlnaut account it might be too late and time to learn a good lesson.
Sources:
Have your say
What do you good people of HIVE think?
So have at it my Jessies! If you don't have something to comment, "I am a Jessie."
Let's connect
If you liked this post, sprinkle it with an upvote or esteem and if you don't already, consider following me @chekohler and subscribe to my fanbase
| Earn Free bitcoin & shop | Earn Free Bitcoin & shop | Claim Free Bitcoin & Shop |
| --- | --- | --- |
| | | |
Posted Using LeoFinance Beta
---
---