Celsius Court Case Becoming A Sob Story
We often look at shitcoin explosions as "part of the process" and the "cost of doing business" but while you crypto bros and blockchain nerds think you're innovating on chuckie cheese tokens, you're wrecking people's lives in the process.
Shitcoins ape games and rug pulls can all be done behind a screen, and since the theft is only due to a click of a button and not holding a gun to your head it's seen as a victimless crime. However, the fact remains, you lied and cheated and sold people on something and then ran away with their money.
Since shitcoins and shitcoin casinos operate in a grey area, they think they are not subject to regulation, that they are smarter than the market and evidently they are not.
It's time for these criminals to take responsibility, you stole people's funds straight up, no matter how you want to slice it and you should go to jail.
Learn to take responisblity
I am an advocate for personal responsibility so I don't really feel much for people who don't do their due diligence and would take on risks they don't understand. I did it once upon a time too, and I got wrecked on shitcoins and I had my exchange account hacked, and rightfully so, if you want to play stupid games as I did, you better be ready to eat the losses that are the stupid prizes.
I am now a lot wiser than I was before, I learned my lesson, I paid my fees to the school of hard knocks, and sadly so will these people, as many don't have a hope in hell of seeing a portion of that money returned to them.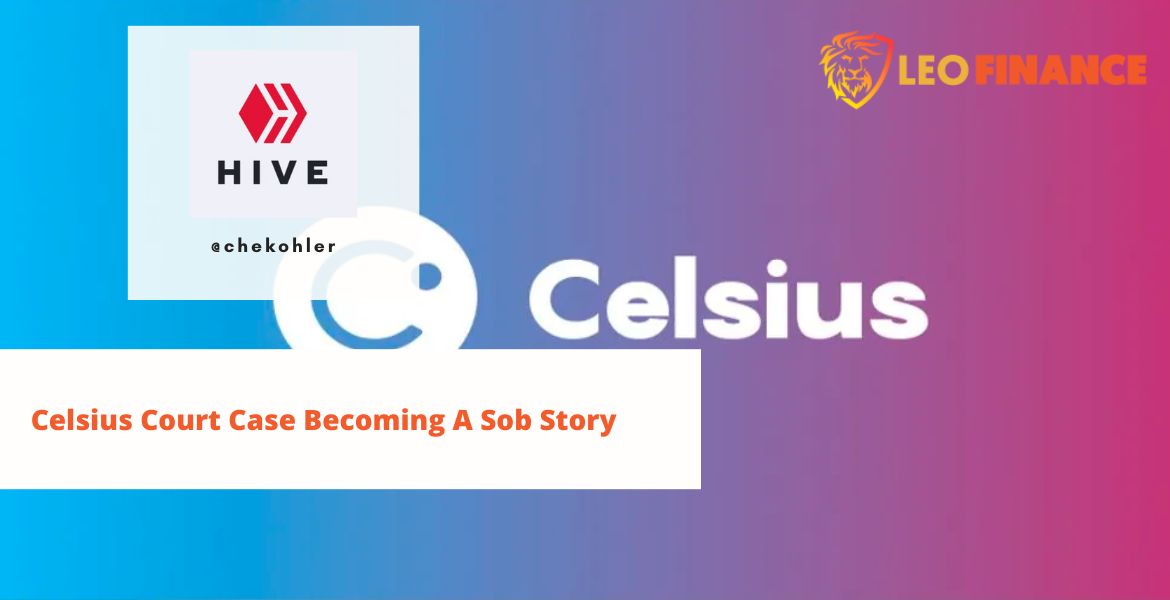 Celsius customers are cucked
Since Celsius filed for bankruptcy anyone holding debt on the company's name will get first dibs on the kitty, the rest would be divided up among the depositors IF there is any left meaning you can come away with something or sweet blue fuckall.
The realisation that your life savings have gone up in smoke after the paused withdrawals have hit some people hard.
Here is a snippet of some of the stories
https://twitter.com/molly0xFFF/status/1553502926500405250
Alternatively, You can read them all here
The balance sheet is off balance
Celsius currently $4.7 billion to its customers and is facing a hole of $1.2 billion between reported assets and outstanding liabilities, so even if they liquidated everything they wouldn't be able to make customers whole.
The company is trying to get rid of some obligations and then hopes to operate and offer customers repayment through future revenue through its bitcoin mining subsidiary.
This sort of worked out for some people during the bitfinex hack, those who held on to their LEO tokens could have cashed out and made themselves whole or they can wait and hope that the bitcoin is returned now that it has been recovered and they can claim that bitcoin back.
That remains to be seen, but everyone seemed pretty happy with the bitfinex compromise and it still operates with customers today. As for Celsius unless they completely scrub Alex and his team from the company I doubt anyone would want to do business with this clowns.
Have your say
What do you good people of HIVE think?
So have at it my Jessies! If you don't have something to comment, "I am a Jessie."
Let's connect
If you liked this post, sprinkle it with an upvote or esteem and if you don't already, consider following me @chekohler and subscribe to my fanbase
| Earn Free bitcoin & shop | Earn Free Bitcoin & shop | Claim Free Bitcoin & Shop |
| --- | --- | --- |
| | | |
Posted Using LeoFinance Beta
---
---