Lesson Learnt at Prayer Meeting Sevice 12th October, 2021. By Bro Daniel Razon

---
Lesson Learnt and short video from Prayer Meeting on the 12th October, 2021. By bro Daniel Razon.
Hebrews 12:14
Follow peace with all men, and holiness, without which no man shall see the Lord:
We need to have holiness and follow peace with all men because without it, no one can see God.
James 3:17
But the wisdom that is from above is first pure, then peaceable, gentle, and easy to be intreated, full of mercy and good fruits, without partiality, and without hypocrisy.
1 Peter 3:11
Let him eschew evil, and do good; let him seek peace, and ensue it.
As much as possible, we should seek peace with all men.
James 3:16
For where envying and strife is, there is confusion and every evil work.
Colossians 3:15
And let the peace of God rule in your hearts, to the which also ye are called in one body; and be ye thankful.
1 Peter 2:15
For so is the will of God, that with well doing ye may put to silence the ignorance of foolish men:
When we do good always and let the peace of God rule in our heart, evil desires of the wicked will be put to silence.
We are supposed to love indeed and not in word or tongue alone.
1 John 3:18
My little children, let us not love in word, neither in tongue; but in deed and in truth.
We must not allow Satan to take advantage of us.
Colossians 4:6
Let your speech be alway with grace, seasoned with salt, that ye may know how ye ought to answer every man.
Without peace and holiness, no one can see the Lord.
Our peace is Jesus Christ.
Praise be to God
We are inviting you to join the Bible Readers community that study the words of God and also earn some reward by making our reactions on it. We can check this link https://peakd.com/c/hive-182074/trending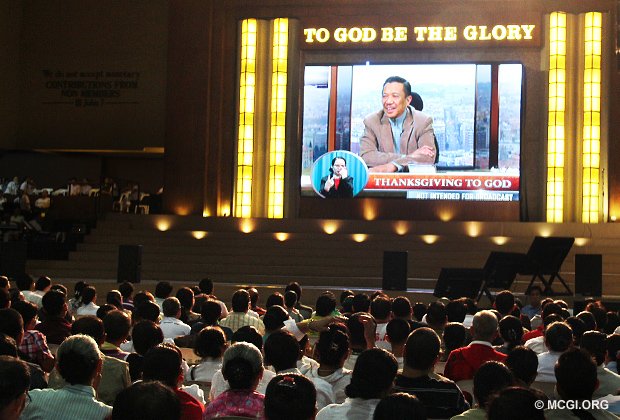 ---
▶️ 3Speak
---
---