Day 9 Mass Indoctrination Service. 21st October, 2021.
Lesson Learnt and short video at the Indoctrination Service. Teaching by bro Eli Soriano.
Where do we start doing good?
Hebrews 10:24-25
:24. And let us consider one another to provoke unto love and to good works:
:25. Not forsaking the assembling of ourselves together, as the manner of some is; but exhorting one another: and so much the more, as ye see the day approaching.
We need to always look out for each other and help where necessary.
As a Christian, we should have maintenance spirit to watch out for each other.
When we watch out for brethren, we should not be partial. We must not discriminate in choosing who to help.
James 2:1-2
:1. My brethren, have not the faith of our Lord Jesus Christ, the Lord of glory, with respect of persons.
:2. For if there come unto your assembly a man with a gold ring, in goodly apparel, and there come in also a poor man in vile raiment;
1 Corinthians 14:26 tell us what we do when we come together to worship God. Our gathering must be done to edify each other
1 Corinthians 14:26
How is it then, brethren? when ye come together, every one of you hath a psalm, hath a doctrine, hath a tongue, hath a revelation, hath an interpretation. Let all things be done unto edifying.
God delights in our songs. Whenever we come together to worship God, He dwell more among us.
Colossians 3:16
Let the word of Christ dwell in you richly in all wisdom; teaching and admonishing one another in psalms and hymns and spiritual songs, singing with grace in your hearts to the Lord.
Singing to God act as a deliverance.
1 Samuel 16:23
And it came to pass, when the evil spirit from God was upon Saul, that David took an harp, and played with his hand: so Saul was refreshed, and was well, and the evil spirit departed from him.
In our gathering, if there is singing unto God, evil spirits surely run away.
2 Chronicles 7:14
If my people, which are called by my name, shall humble themselves, and pray, and seek my face, and turn from their wicked ways; then will I hear from heaven, and will forgive their sin, and will heal their land.
That is a promise from the living God we serve. In a gathering, when we come together to pray and seek his face, solution to our problems happens.
To fellowship together is important because it gives us the chance to seek God's face together.
Praise be to God.
---
Thanks for reading through
---
We are inviting you to join the Bible Readers community that study the words of God and also earn some reward by making our reactions on it. We can check this link https://peakd.com/c/hive-182074/trending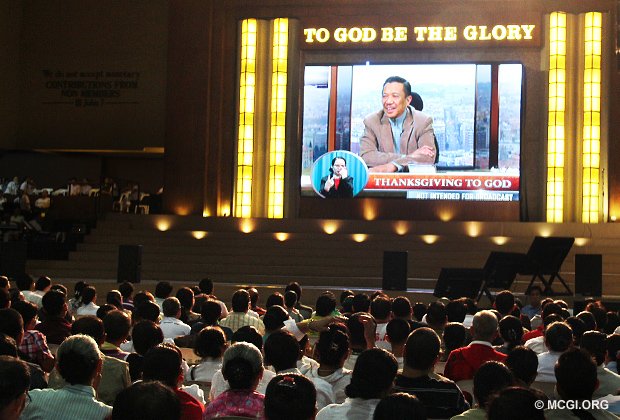 ---
---