RE: CLOSED - Coffee Conversation - a chance to #WINHIVE
You are viewing a single comment's thread:
I confess I am very curious, so I have tried coffee with liqueur, coffee with ice cream, and even coffee with liqueur and ice cream at the same time. Although indeed, it is not the same as enjoying the pure flavor of an espresso coffee, they are pleasant combinations to the palate. However, if you do not have a sweet taste, sometimes this can be cloying.
If you have not tried some combinations of liqueur and coffee or ice cream and coffee, I can tell you that these ingredients have chemical molecules that exhale the aroma and flavor of the coffee. It is not for nothing that there are combinations with dairy products (let's not forget that ice cream is a dairy product). Within dairy products, there is a molecule called butyric acid that gives the typical aroma to butter. This molecule, when combined with the essential acids of coffee, causes pleasure in the palate. It is very profitable for coffee shops that dare to make these blends.
Here is the last thing I have just tried since we are talking about combining coffee with liqueur and ice cream.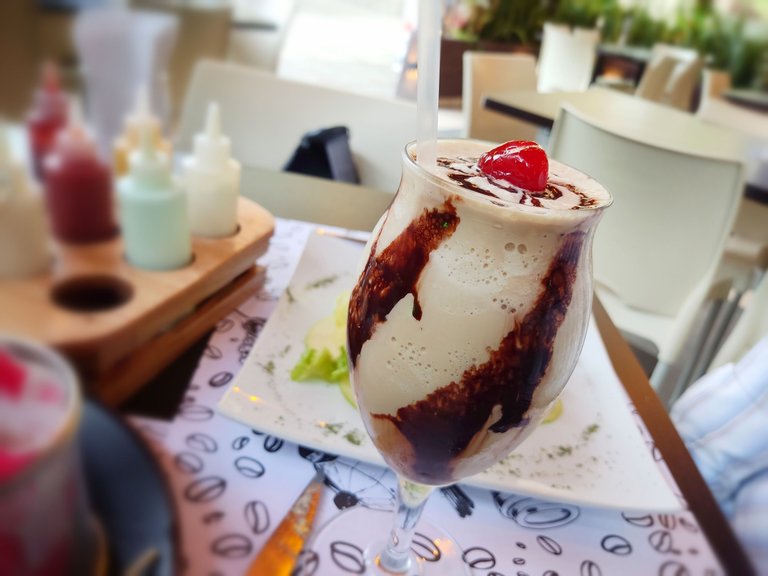 It is a baileys frappuccino with espresso, vanilla ice cream, and whiskey liqueur. I admit it, I have a sweet tooth!
This is an interesting link about combinations with coffee.
What do you say friends? Do you venture to try these combinations?
---
---