Grinding coffee beans!
Hello, dear friends of the community! Today, I am happy to share a little treasure that I found in a market in a small town in Venezuela.
Venezuela is a country with a centuries-old tradition of coffee cultivation and consumption. In some of its more rural provinces, you can grow the beans and grind them in a rudimentary way, or through very basic grinders like this one, I show you in the picture.

This is a coffee bean grinder that works with electricity. It has several parts, a small hopper where the coffee beans are deposited and ground. It also has a small disk that finishes grinding the larger pieces of beans and turns them into a delicious powder that will serve to prepare a wonderful cup of coffee. For the pieces to move it has a belt mechanism.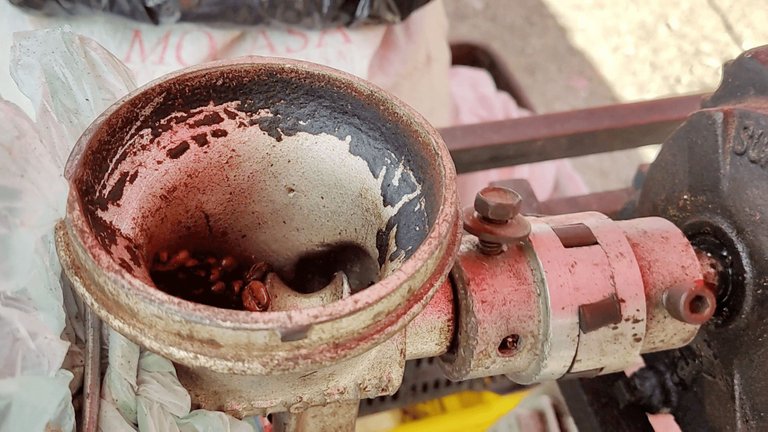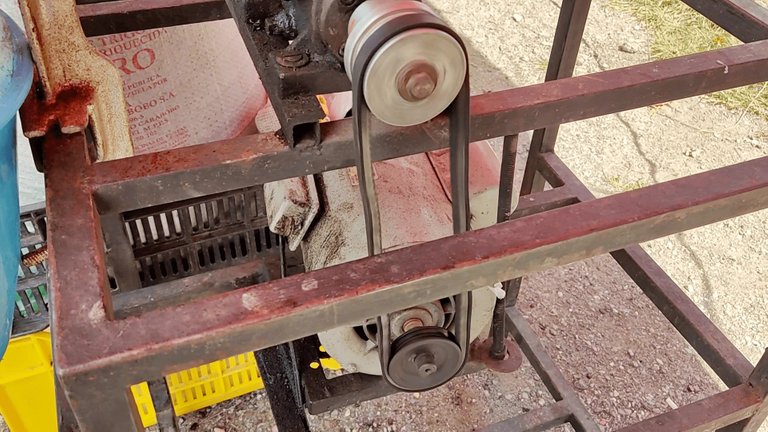 If you look closely there is a metal shaft that holds the disc that grinds the coffee. This is held in place with adhesive tape as the piece is detached, and the owner has not found a spare part to replace it. Although it is an unattractive aspect of this coffee grinder, it makes us think that despite this limitation, human ingenuity prevails to always have a delicious ground coffee.
At the outlet of the grinding disc, there is a plastic bag. I was very surprised by this, but its function is to serve as a small funnel that collects the pulverized coffee, preventing the coffee from spreading out of the container due to the effect of the wind. It is an activity that is carried out in the open air in an open-air market.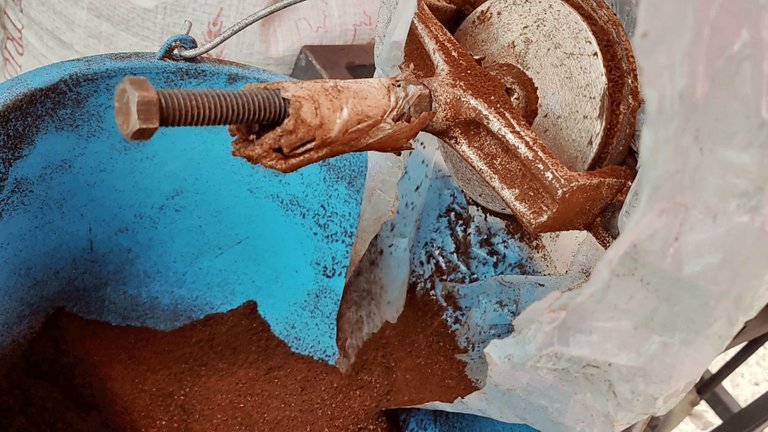 This coffee grinder finds deteriorated, indicating that it has been grinding coffee beans for a long time, an activity that is the livelihood for several families in rural areas of the country.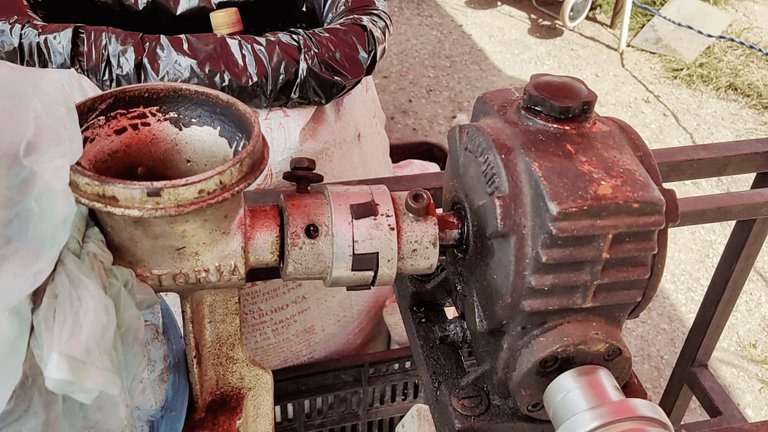 I would love that the images and video could bring to you that wonderful aroma of freshly ground coffee beans. It is a fascinating experience and since it is getting very cold in this zone, making a cup of coffee with these freshly ground beans is more than delicious.

While I was watching how they grind coffee through this rudimentary mill (compared to the modern ones) in my mind sound the beautiful song "Moliendo café" (Grinding coffee) by the Venezuelan musician José Manzo Perroni and interpreted by Hugo Blanco. It is a beautiful song with more than 800 versions, a song that belongs to Venezuelan folklore, played. For this reason and more, to see this coffee grinder in full operation is a sign of our closeness as Venezuelans to coffee, a fruit, and a beverage with a long history in our country.
For the English-speaking community, if you are curious about the song "Moliendo Café" (Grinding coffee). I leave you a link to listen to its lyrics. This version is in English, and its music has been arranged. However, the melody of the original version is a jewel.

To make this publication, I would like to thank the owner of this coffee grinding machine who with the kindness and humility that characterizes our people allowed me to photograph and record her while she was doing her work. My admiration goes to her for preserving these treasures of our folklore through an activity that allows her to support her family. I feel proud of this cultural legacy of my country.

Thank you very much for reading. See you in future post!
All photographs are property of the author.


---
---