Drawing steve from the videogame minecraft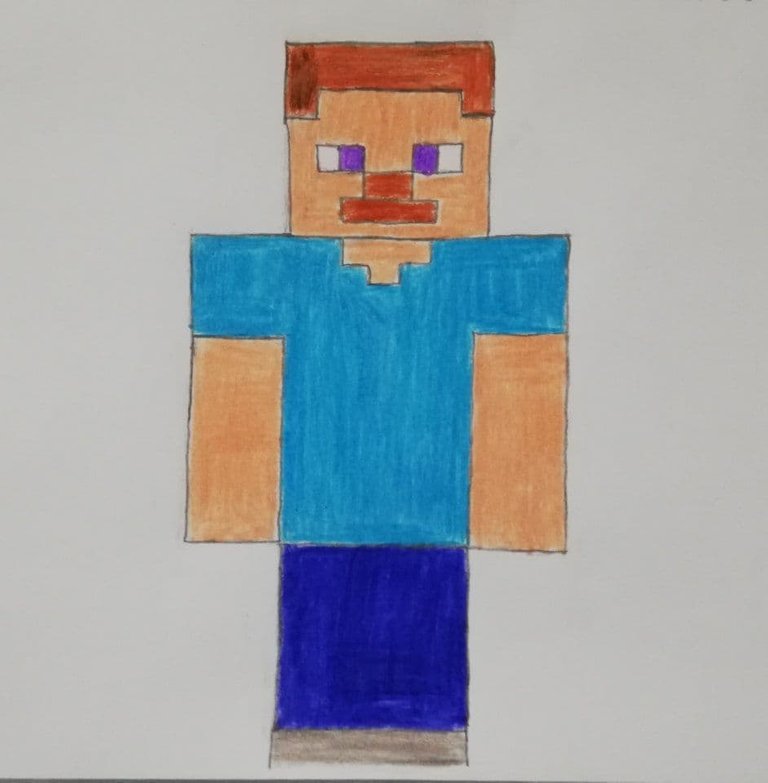 Hello Hive friends, how are you, I hope you are doing well, today I bring you a drawing I made of Steve from Minecraft. Before I show you how I did it step by step, I will tell you a little bit about this game.
Minecraft, the game that was released in 2011.It is an open world, adventure and survival game. This game entertained me too much when I played with my brother, I played mostly the creative mode, as I loved to build a lot.
I remember when my older brother and I had fun playing survival mode, when we would build houses, and many things like...building weapons, armor, tools, and many things more. Also when we loved finding diamonds in cave, defeating zombies, skeletons, enderman, creeper, and other creatures we defeated in the game.
I remember we got to defeat the dragon and we passed the game. What started to become popular was the multiplayer servers, I remember that my brother and I saw a whole series of a youtuber playing Minecraft, and I remember when we played multiplayer with my cousins and some of my brother's friends. Minecraft is a game that I really like and from time to time I play it, there are times when I get bored and many times I feel like playing it. And a game that marked my childhood.
The truth is that the drawing was a little easy, but I was motivated to do it since it is one of my favorite games. Now I will show you how I made Steve step by step, I hope you like it.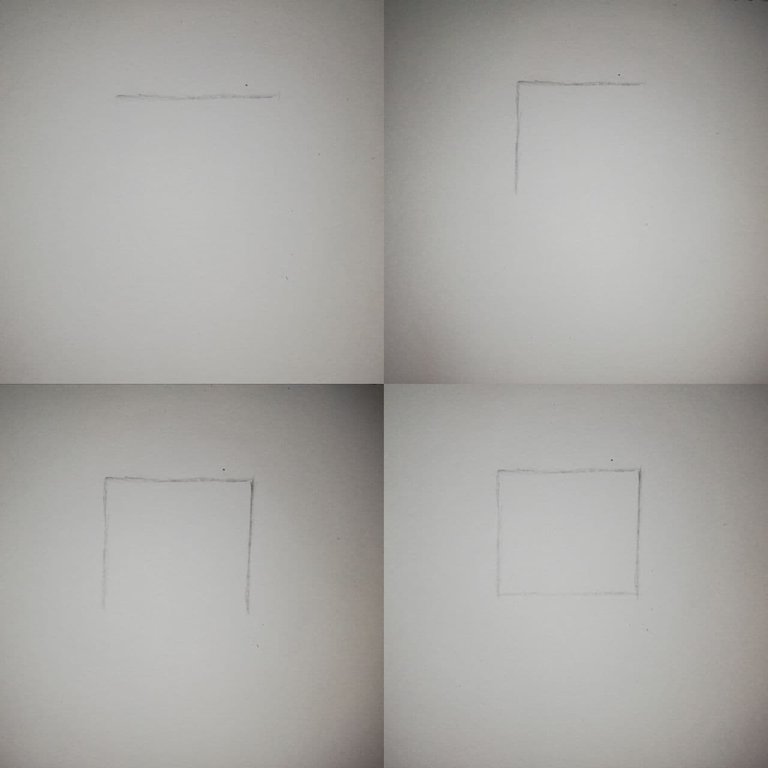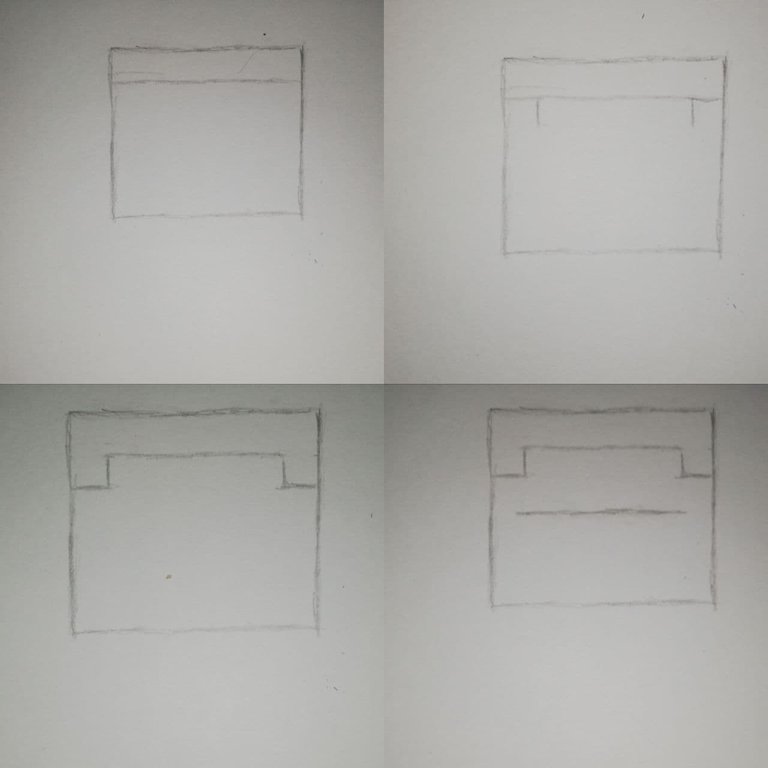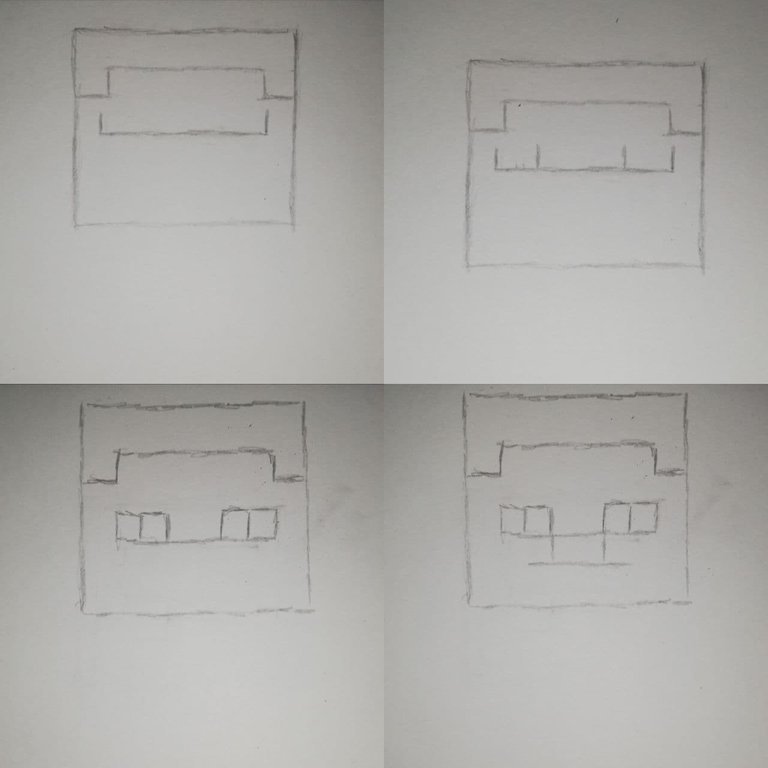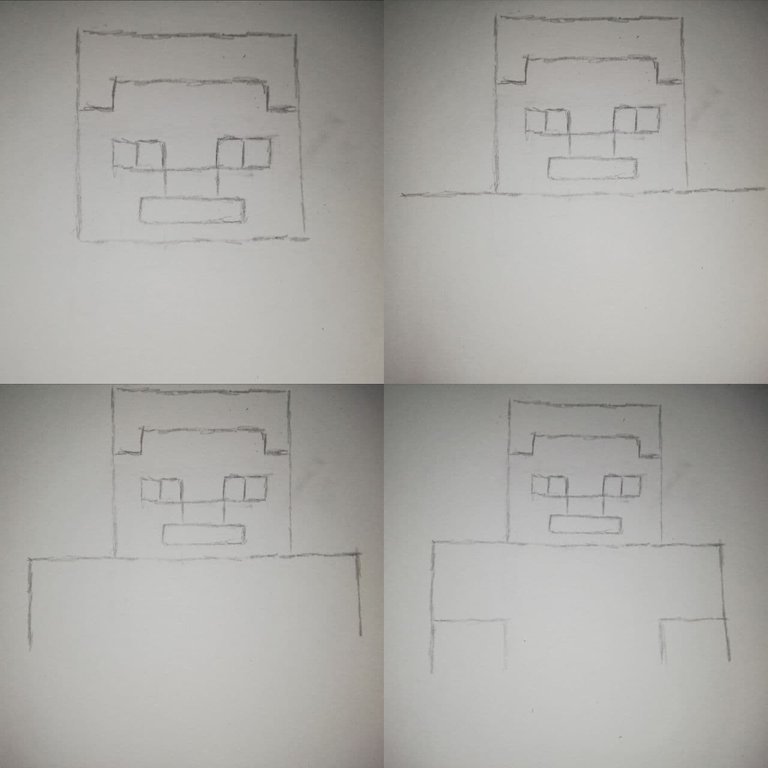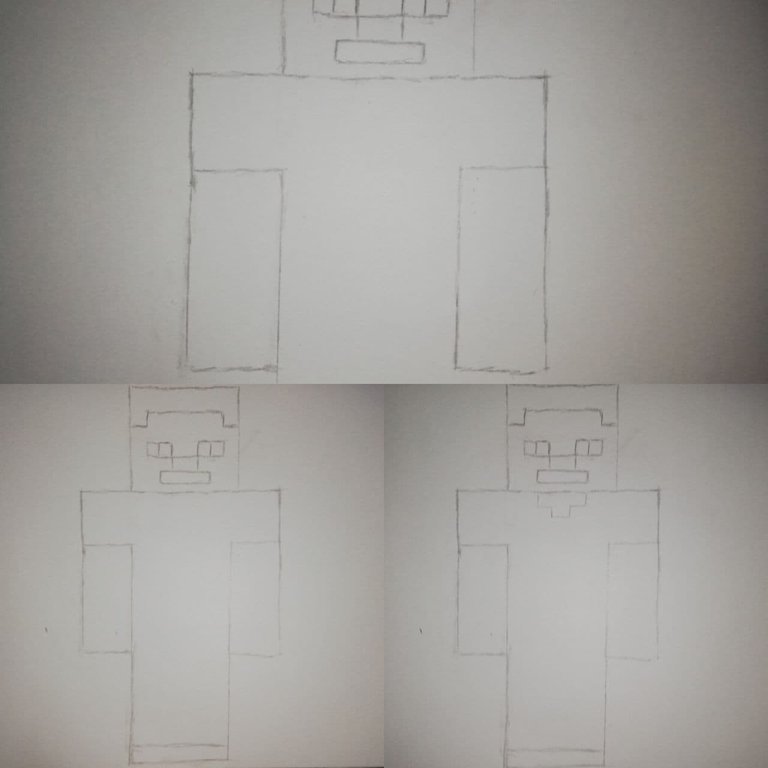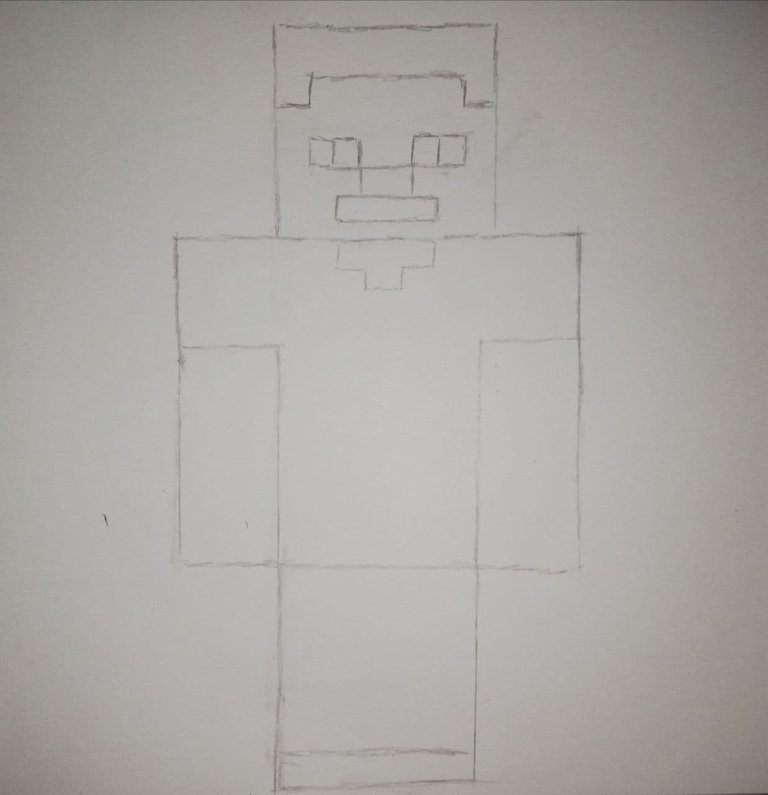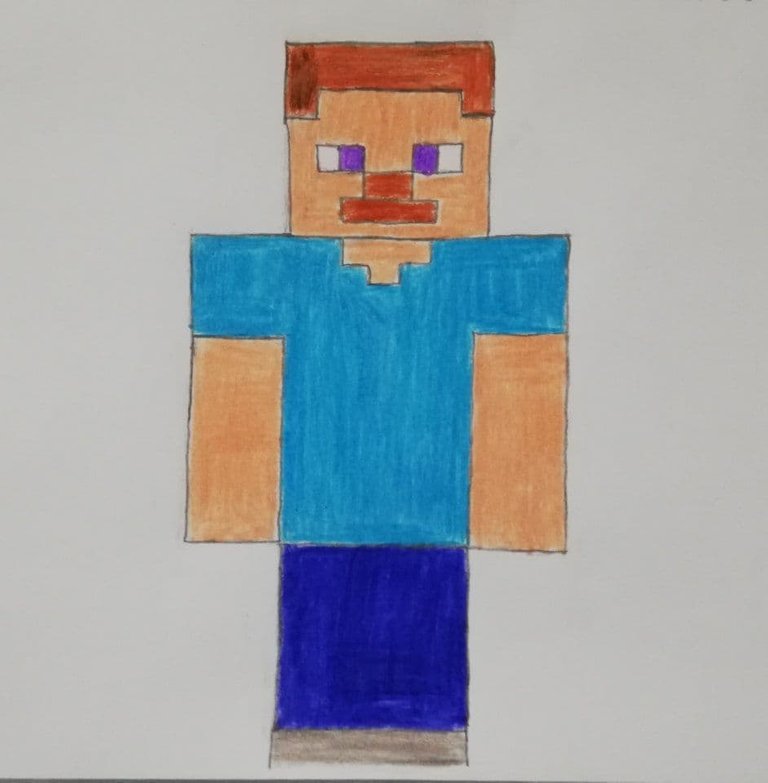 well, I hope you liked the drawing I made of steve, and see you in the next drawing.
---
---