dibujando a saitama de One Punch Man/drawing saitama from One Punch Man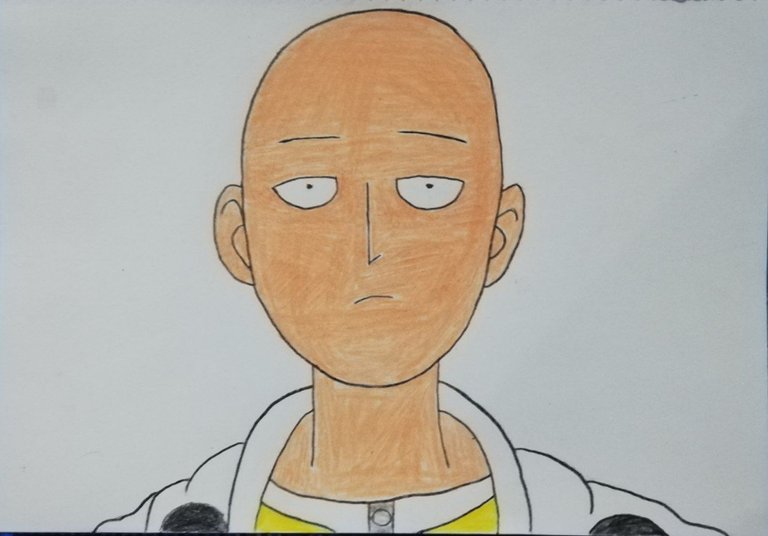 Hola amigos de hive, ¿Cómo están?. Hoy le traigo un nuevo dibujo, esta vez es el personaje Saitama del anime y manga de One Punch Man.
Hello friends of hive, how are you doing? Today I bring you a new drawing, this time is the character Saitama from the anime and manga of One Punch Man.
Saitama es un héroe que obtuvo una fuerza inhumana a base de un entrenamiento muy duro, 100 flexiones, 100 abdominales, 100 sentadillas, y correr 10km todos los días, y de tanto entrenamiento se quedo calvo. Su vida es aburrida ya que puede derrotar a cualquier enemigo o monstruo de un solo golpe, y su objetivo es conseguir a alguien que le de batalla ya que es muy fuerte. La verdad es que el anime es muy bueno, actualmente tiene 2 temporadas animadas. Estoy por leer el manga ya que aun no han sacado la 3ra temporada.
Saitama is a hero who obtained an inhuman strength based on a very hard training, 100 push-ups, 100 sit-ups, 100 squats, and run 10km every day, and from so much training he became bald. His life is boring because he can defeat any enemy or monster in one blow, and his goal is to get someone to fight him because he is very strong. The truth is that the anime is very good, it currently has 2 animated seasons. I'm about to read the manga since they haven't released the 3rd season yet.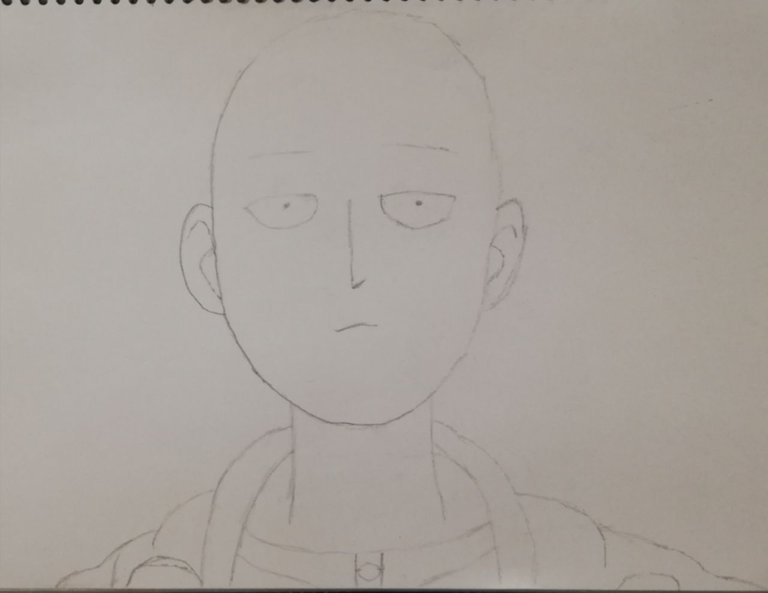 Bueno sin nada mas que añadir, les dejo como me quedo el dibujo, la verdad es que me gusto como lo hice. espero que les gusten
Well without anything else to add, I leave you the drawing, the truth is that I liked how I did it. I hope you like it.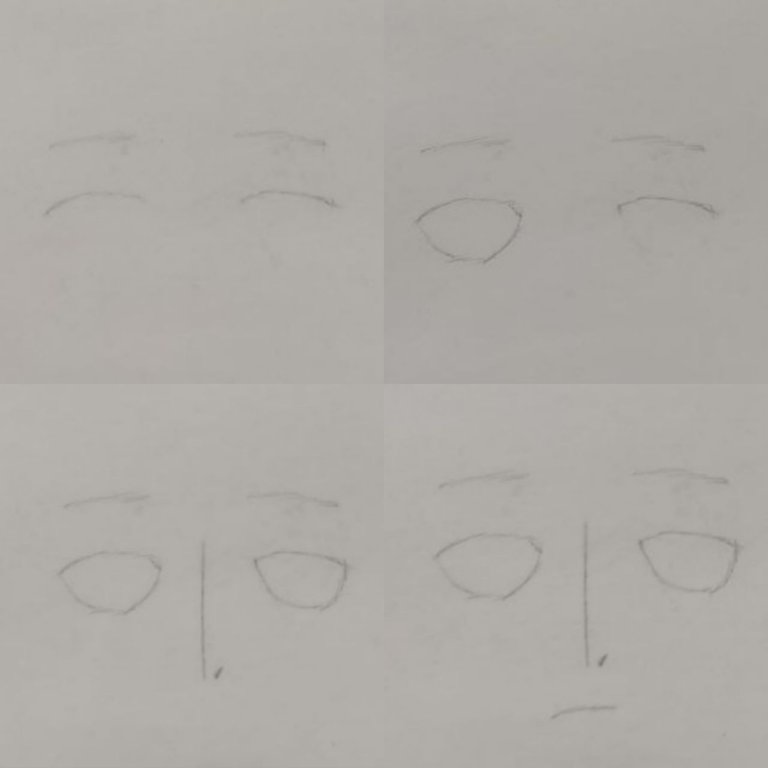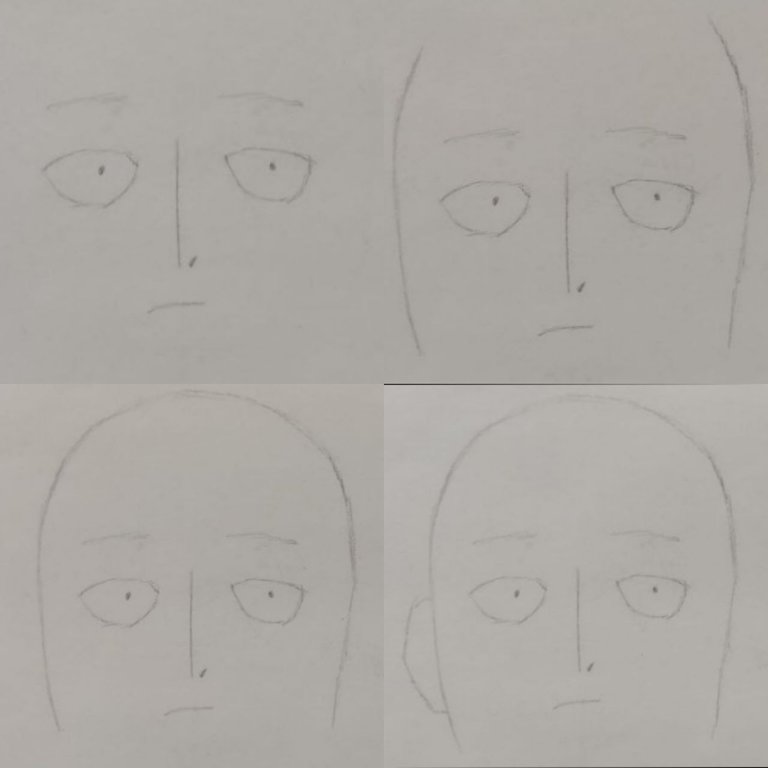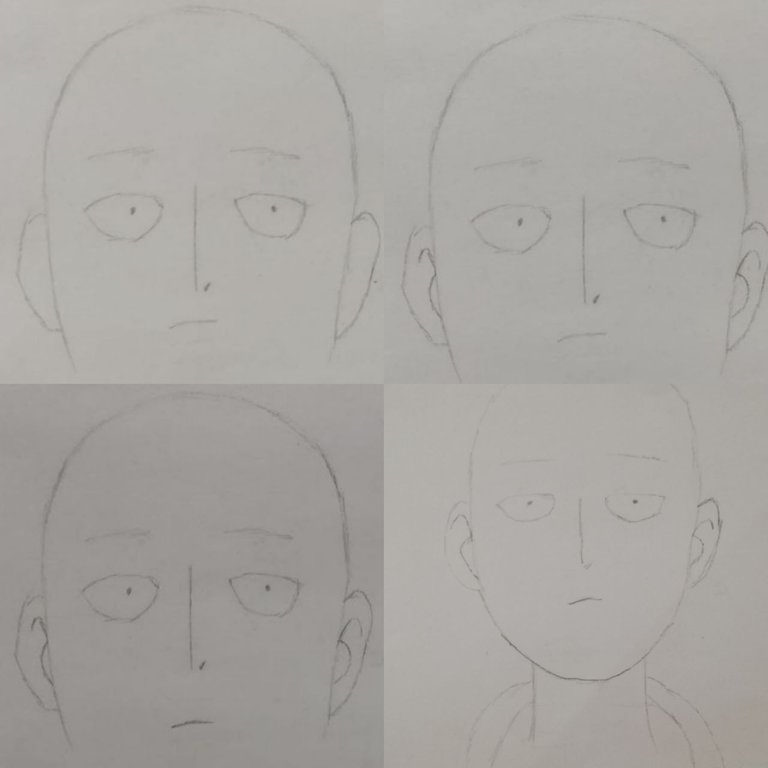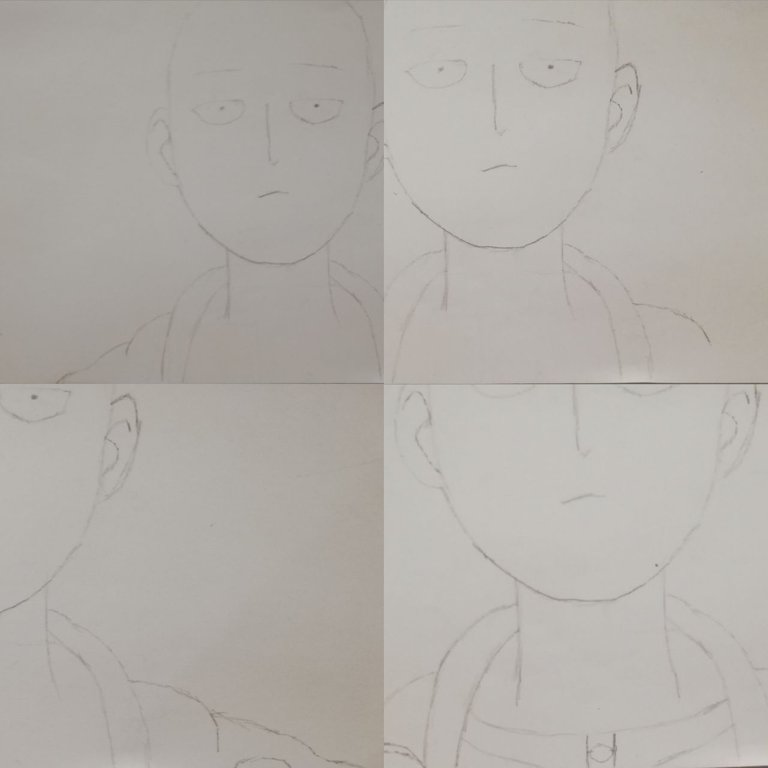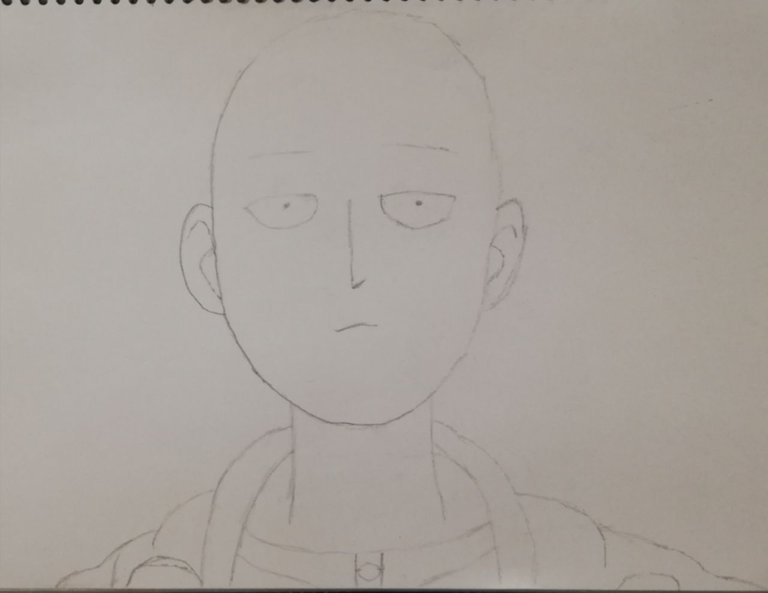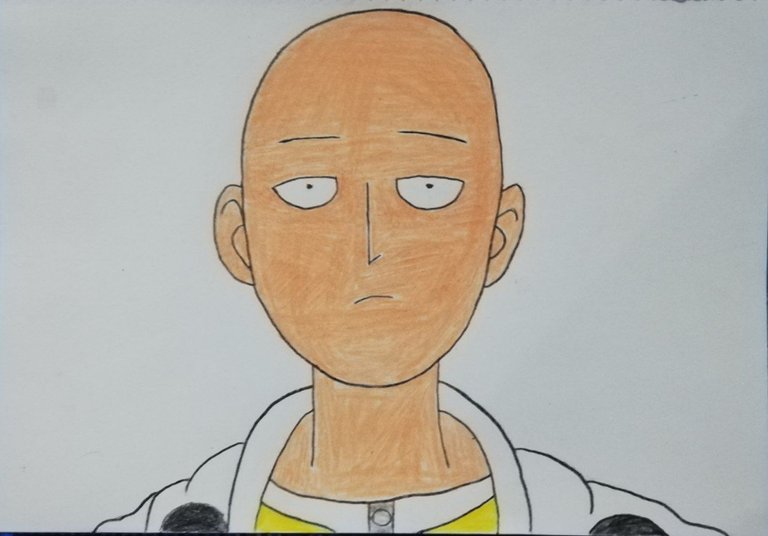 Bueno espero que les haya gustado, la verdad me encanto, en mi vista pareciera que lo dibuje muy igualito al como lo hizo el creador de One Punch Man jajajaja. Bueno amigos nos vemos en el próximo post😁
Well I hope you liked it, I really loved it, in my eyes it looks like I drew it very similar to the way the creator of One Punch Man did it hahahaha. Well friends see you in the next post😁
---
---