Recovering my Hive account | Let's learn from a bad experience

Greetings everyone! Once again I find myself here participating in the Weekend-Engagement Friday blog prompts #99. I'm so glad to be writing from my #Hive account, as it was hacked a few days ago and I lost full access to my account. It was a terrible experience from which I learned a lot and I want to share with you how I was able to successfully recover it.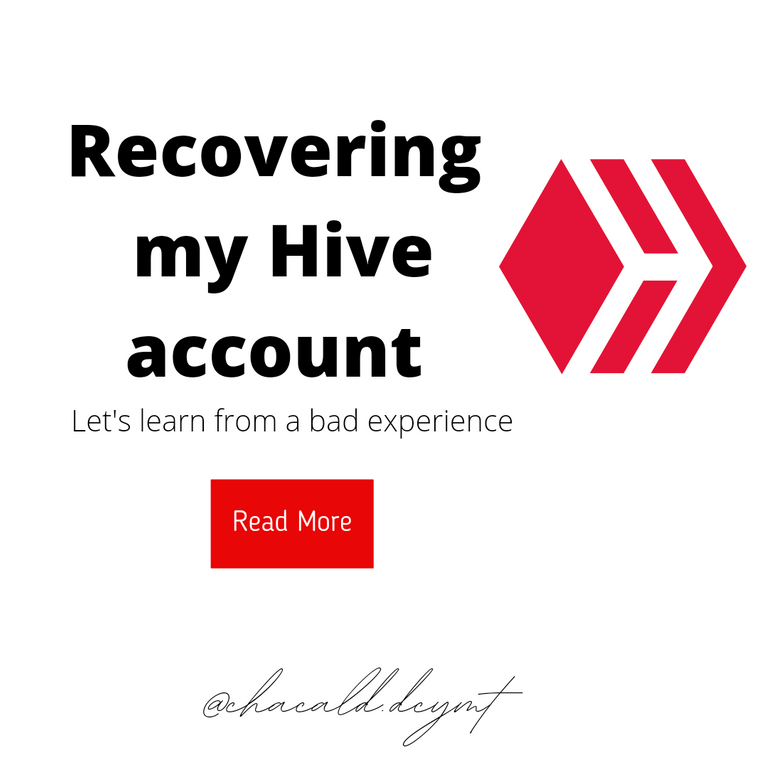 My story
One afternoon, about 13 days ago, my husband tells me that a virus got into the laptop and that possibly we lost all the information we had stored. I was totally lost thinking and processing the bad news, then I decided to enter my blog to be able to distract myself and comment on the posts of my friends, when I go to enter I got a message that said incorrect password try again later. I thought it was strange and I commented it with my hive group. Immediately my best friend @ismaelgranados answered me, he logged into my account to see if he noticed anything unusual and indeed I had started power down for more than 870 Hp.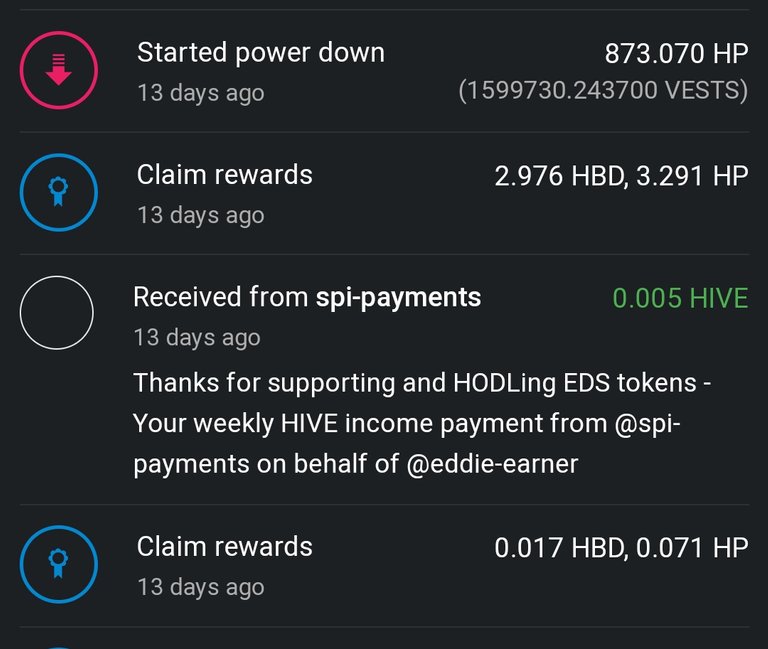 I confess that I felt terrible. I didn't know what to do. My friend @isamelgranados quickly got in touch with our dear friend @irenenavarroart who gave him directions to contact someone on Discord who could help me. He was connected and willing to help me @ylich.
It was a tense moment, the fellow @ylich with a lot of patience indicated me some procedures that did not let me continue. I also had connection problems due to a strong storm that is passing through my location so it was difficult to follow the steps. Finally he indicated me a procedure that worked.
Procedure to recover the Hive account
-The first thing I did was to open the link that @ylich provided me:
https://reazuliqbal.com/HiveAccountRecovery/recover-account.html
In 3 simple steps I was able to recover my account with the help of a recovery account I set up months ago, I put my mom's account @tere.alv.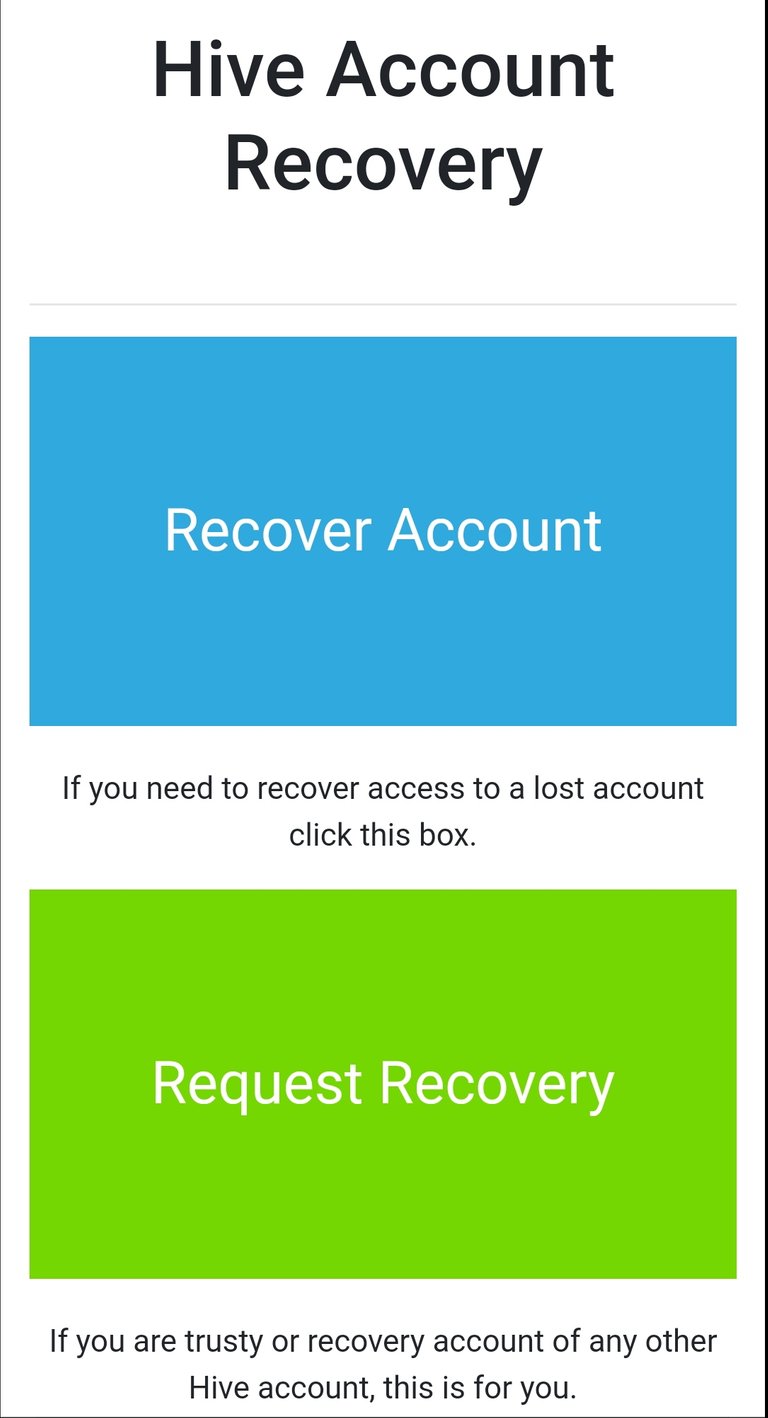 I click Recover account in the blue box.
Step 1: Generate a new password.
-I placed my user in the first box: Account to recover.
-Then I generated a new owner password that allowed me to start the recovery process.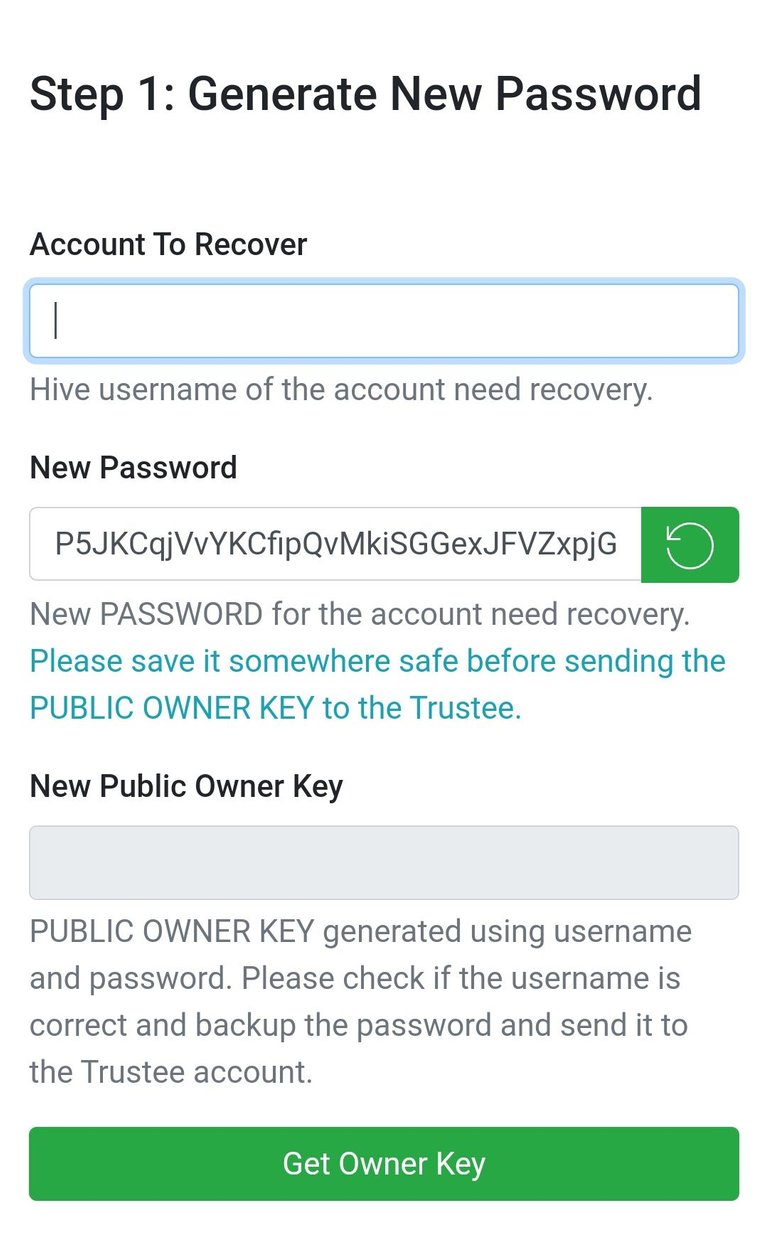 Then step 2 must be done by the owner of the recovery account that I authorized. Since it was my mom and we live together, she did it immediately from her phone.
Enter the same link, but in the green resquest recovery box.

She entered the data requested on this screen, the account to be recovered, the new password that the system generated for me (I sent it to her in a message), and her active password to access the system. When a message told her that the process was correct, it was my green light to go on to the next step.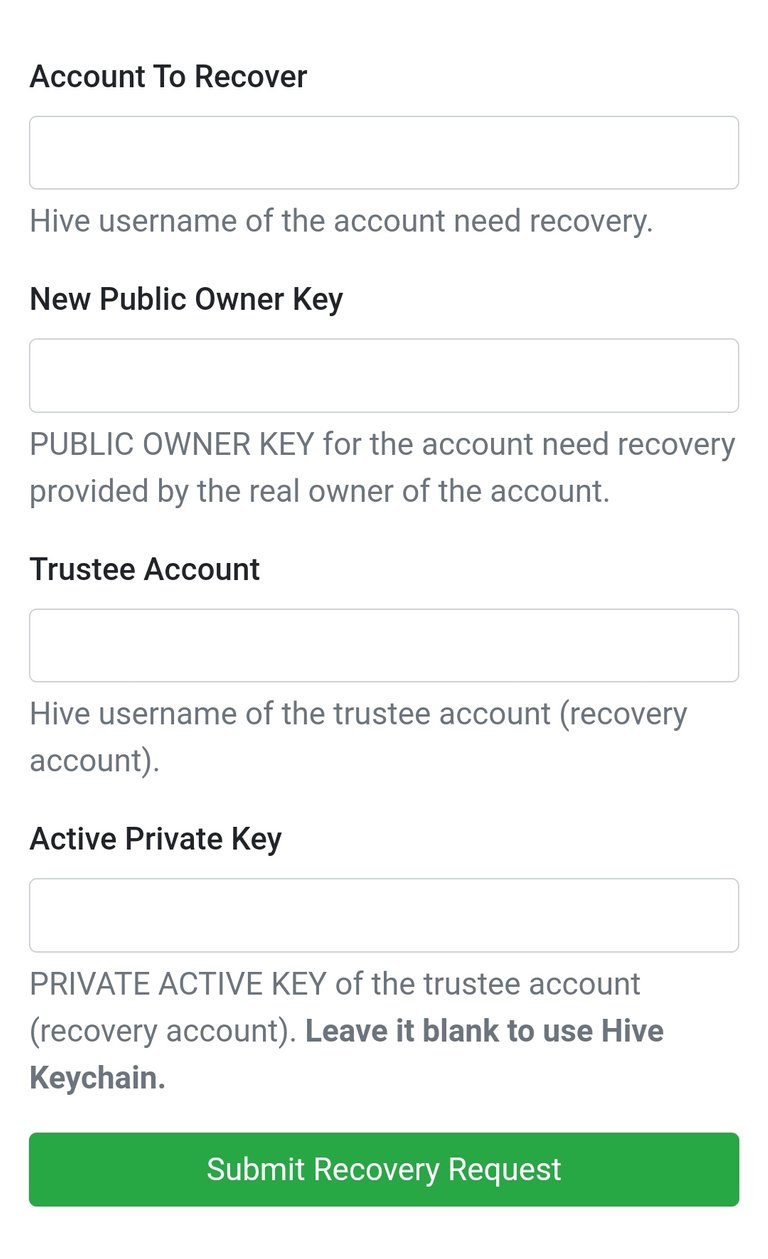 Step 3: Recover Account In this last step I had to fill in the data requested by the same screen at the bottom.
The account I am recovering, then the new PASSWORD that was generated when I generated the PUBLIC OWNER PASSWORD and finally the recent PASSWORD of the account, which is the code that appears in the first step when I started the recovery process.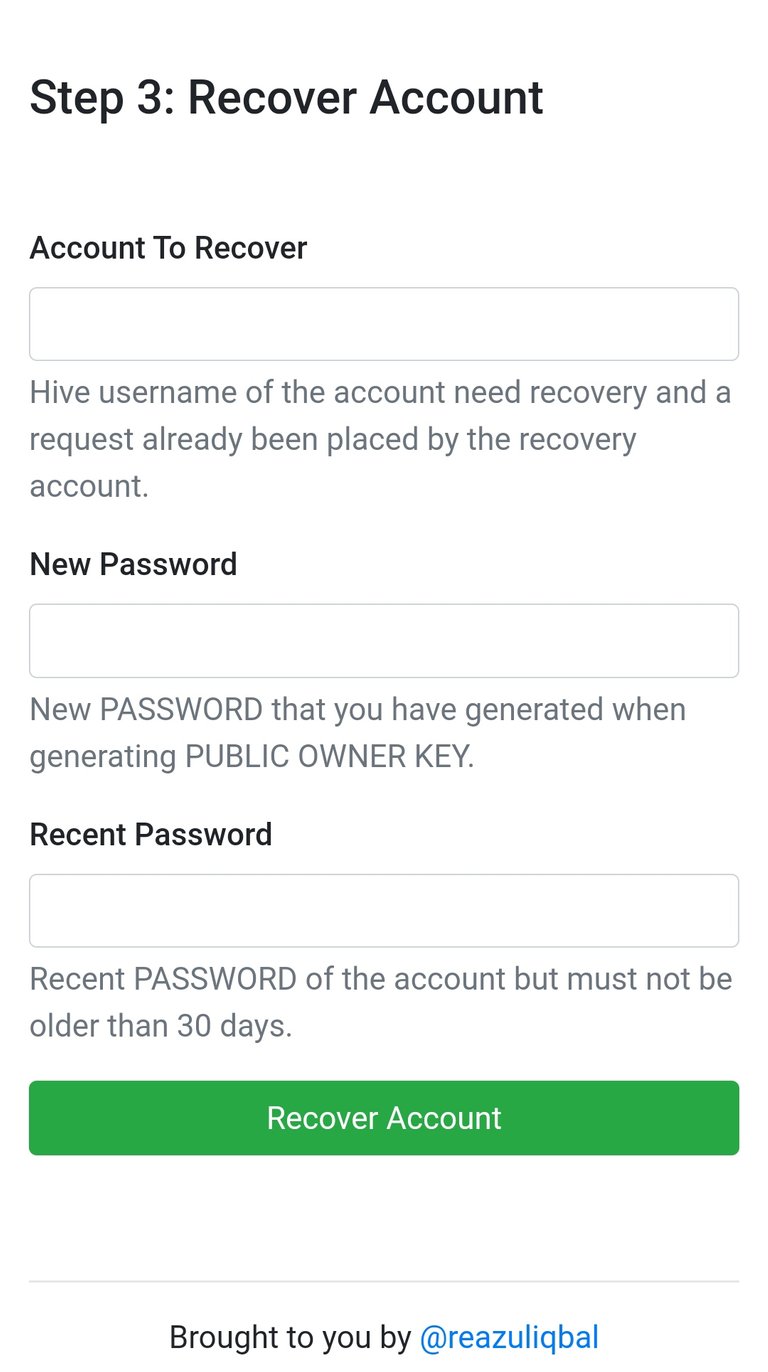 After the system told me that the setup process was successful, I tried to open the normal account and was given the option to download my new passwords in a PDF. The first thing I did when I logged in. To my account was to cancel the power down they initiated.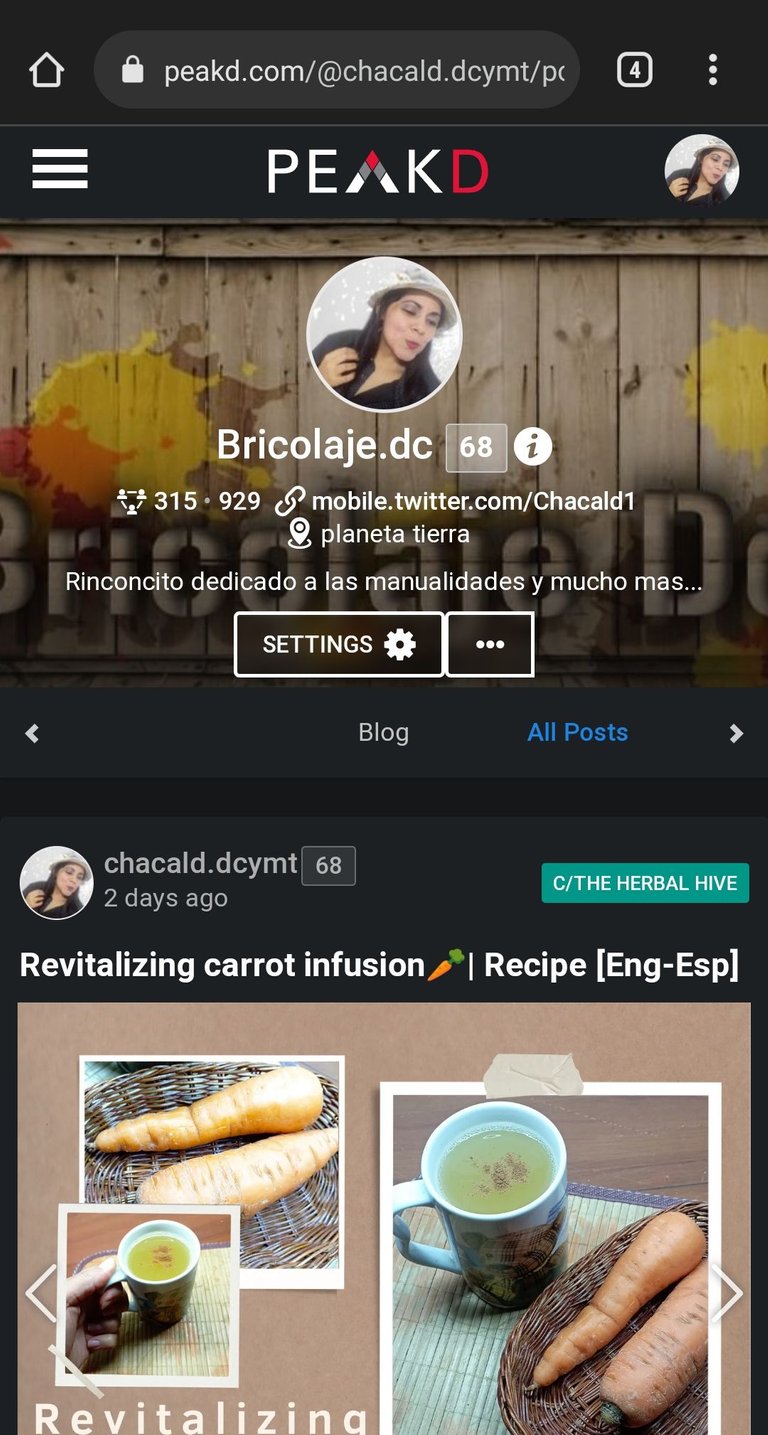 Recommendations
It is important to take the appropriate security measures to prevent a situation like this from being worse.
✅ We must set up a recovery account that belongs to a friend or family, someone who can provide help when needed. To do this we must:
-Select the account settings: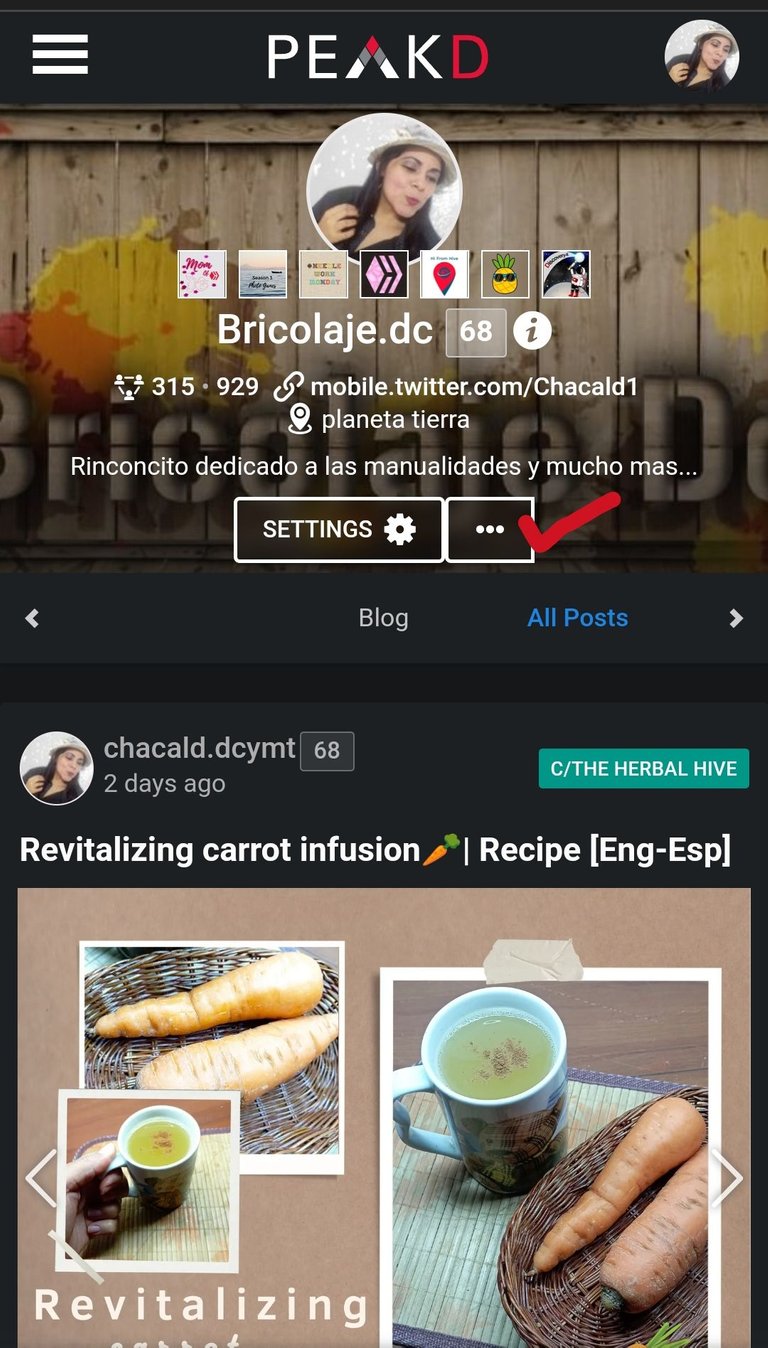 -Select Keys and permissions.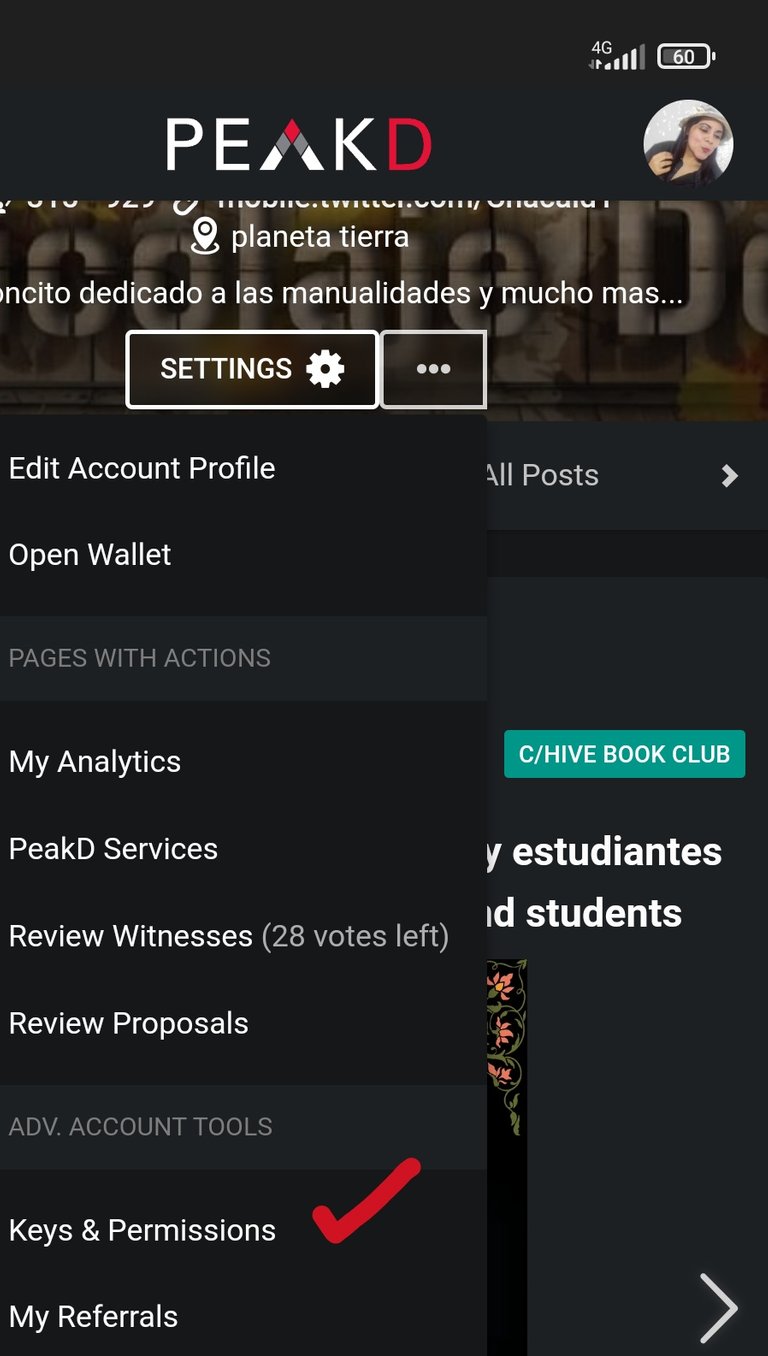 -Select Recovery account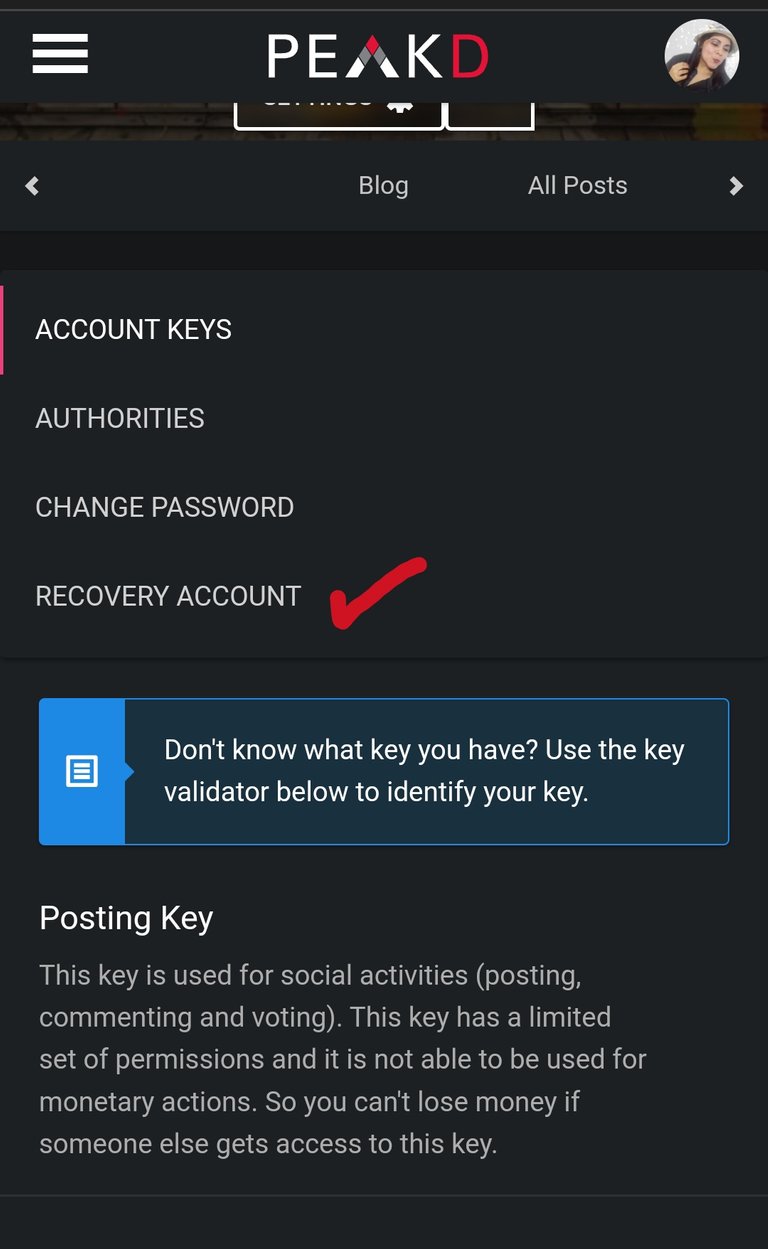 -Finally the account that will serve as support to recover our account appears. By default there is a predetermined one, but we must coordinate with someone we trust and that we have frequent communication with to be able to recover the account quickly.
✅Do not open dubious links, promotions or fake prizes.
✅Before placing any password we must verify that the site that asks us for the password is real and not a fake link that steals our passwords and then enter our accounts.

I am very happy to have been able to recover my account. I am deeply grateful to my friend @ismaelgranados because without him I would not have been able to calm down to do the whole process calmly. I thank @ylich who dedicated his time and patience to show me the process, thank you very much. To @irenenavarroart for her guidance and support. And to my hive group in general @annafenix and @brujita18 and of course to my mom @tere.alv.
I hope my bad experience will help you to take precautions and to recover an account or help someone else to do it. Thank you very much for visiting my post. A weekend hug.
---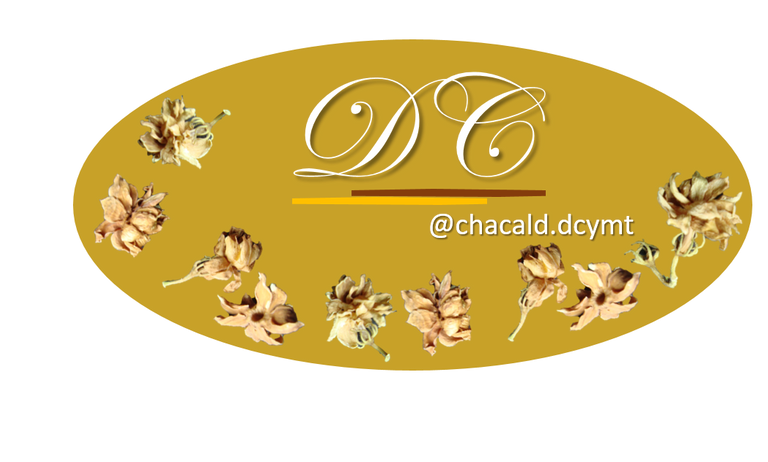 Original content by the author.
Resources: App: Canva / Giphy || 📷 Redmi 10 Smartphone
Translation done with Deepl.com
✿ All Rights Reserved || © @chacald.dcymt // 2020-2022 ✿
💌 Discord: chacald.dcymt#3549
_
Contenido original del autor.
Recursos: App: Canva / Giphy || 📷 Redmi 10 Smartphone
Traducido con Deepl.com
✿ Todos los Derechos Reservados || © @chacald.dcymt // 2020-2022 ✿
💌 Discord: chacald.dcymt#3549
---
---