My urban garden part 2, red onion🌱// Garden Journal Challenge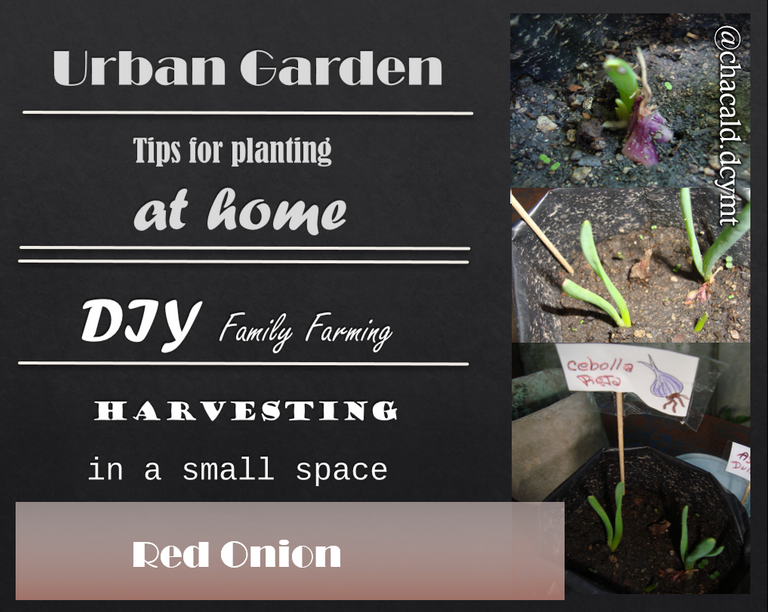 Hello everyone! For my participation in the September Hive Gardeners: GardenJournal Challenge, I want to continue with my little urban garden, this time to share some tips for planting red onions.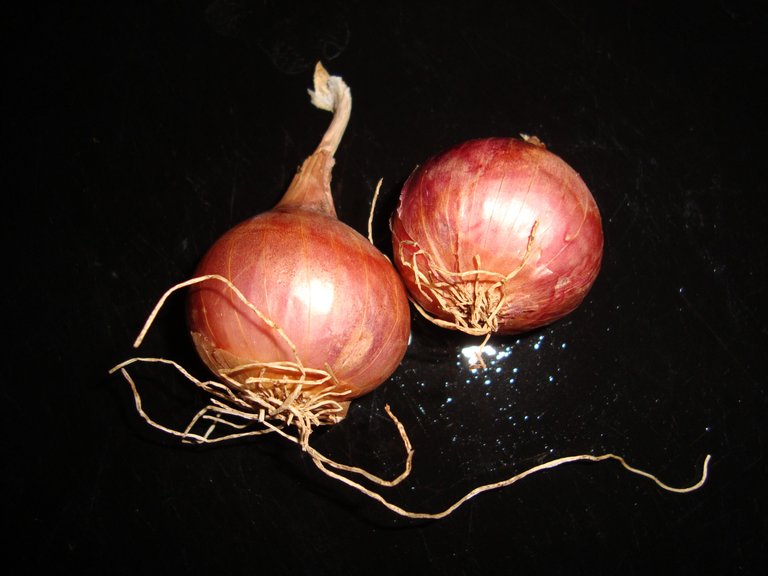 For onion sowing, we can implement the technique of utilization in the kitchen, that is, we can use the onion to prepare a dish and at the same time sow.
For this we must make the cut taking as a limit the root that comes out from under the head of the onion. We take advantage of the contours and leave the core, as follows: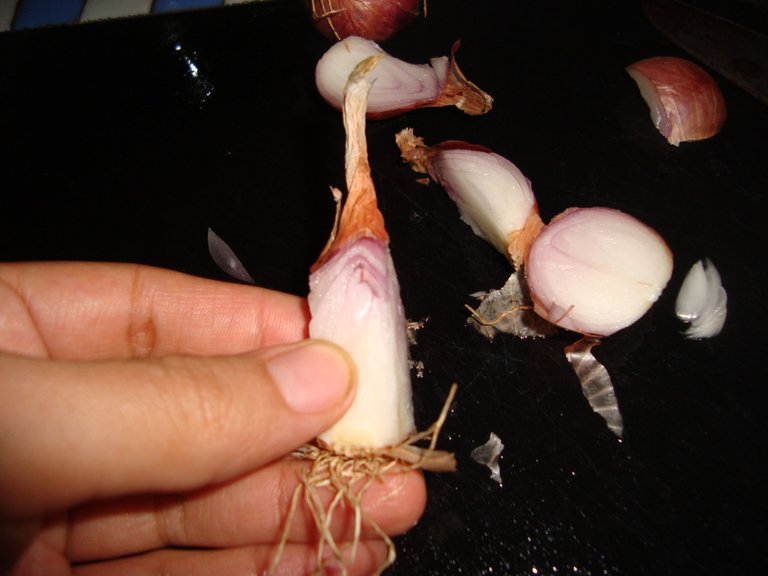 Once we have the onion hearts ready, we will hydrate the roots for 72 hours, as onions are usually left to dry so that they keep longer.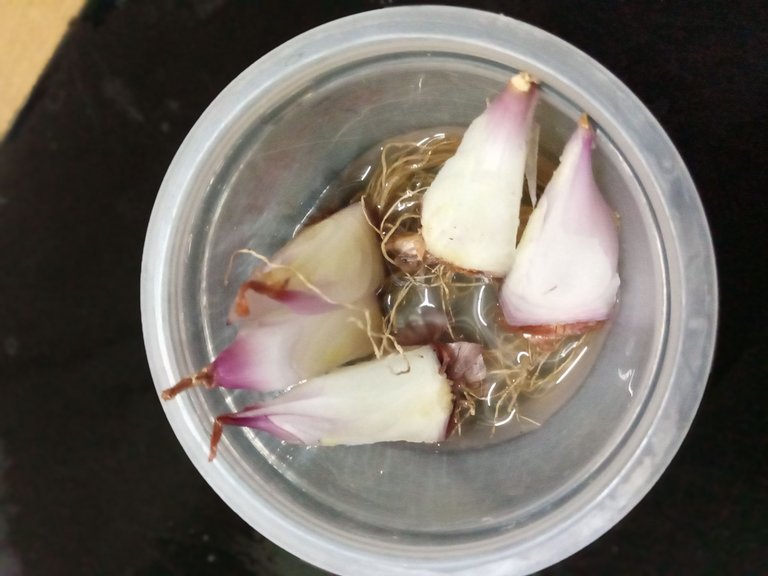 When the roots are well hydrated we will start planting. I used 1 biodegradable gardening bag. I filled it with soil fertilized with homemade compost and with a small trunk I made 3 holes to introduce the onion cores. Then I covered them lightly with soil.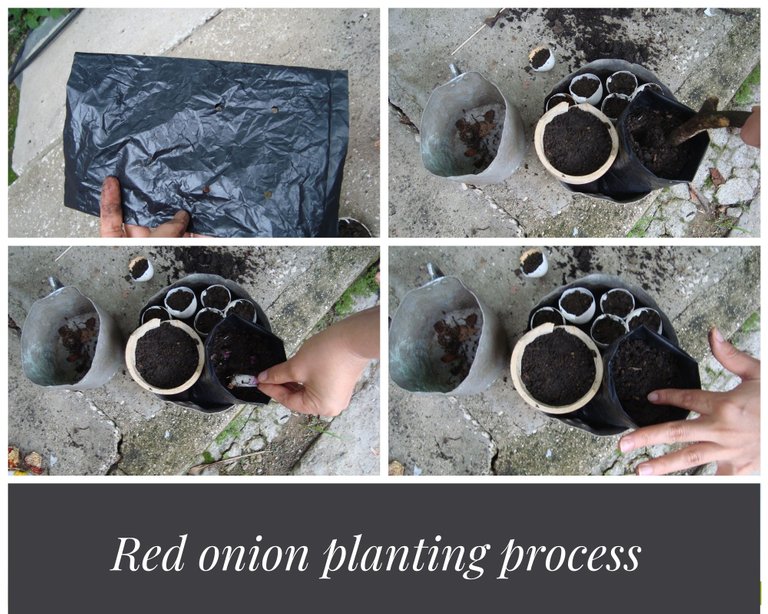 Four days went by and I watered the soil in the mornings and afternoons because it was very hot. Five days passed and the seedlings began to sprout.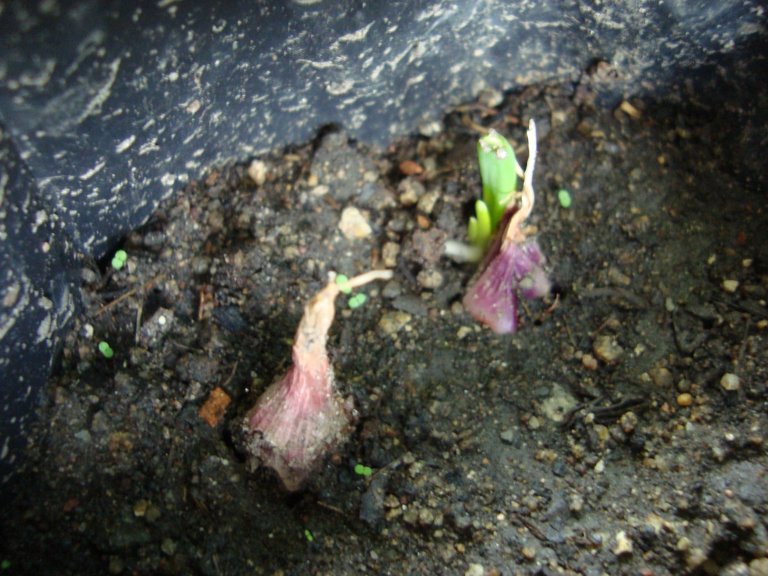 Seedling at 6 days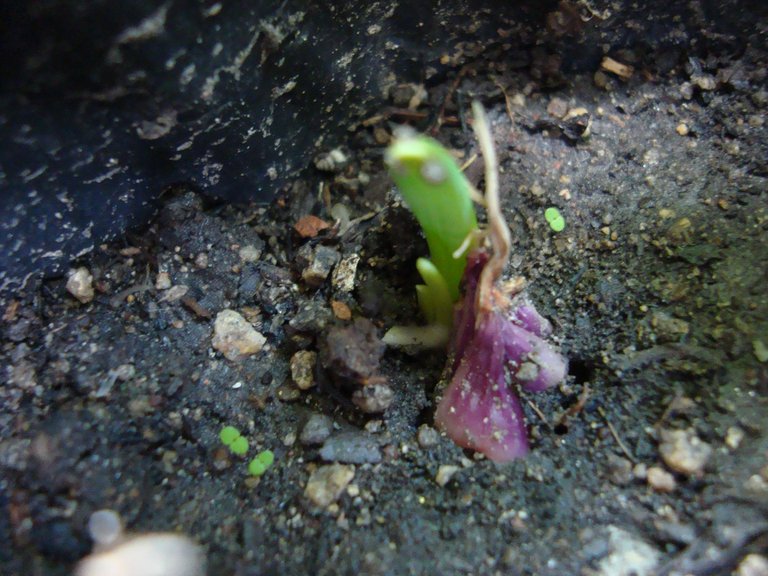 Seedling at 8 days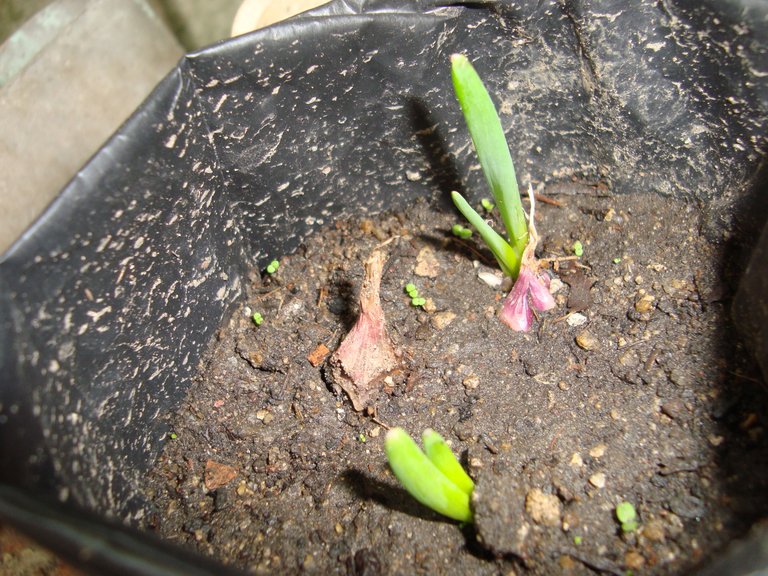 Seedling at 10 days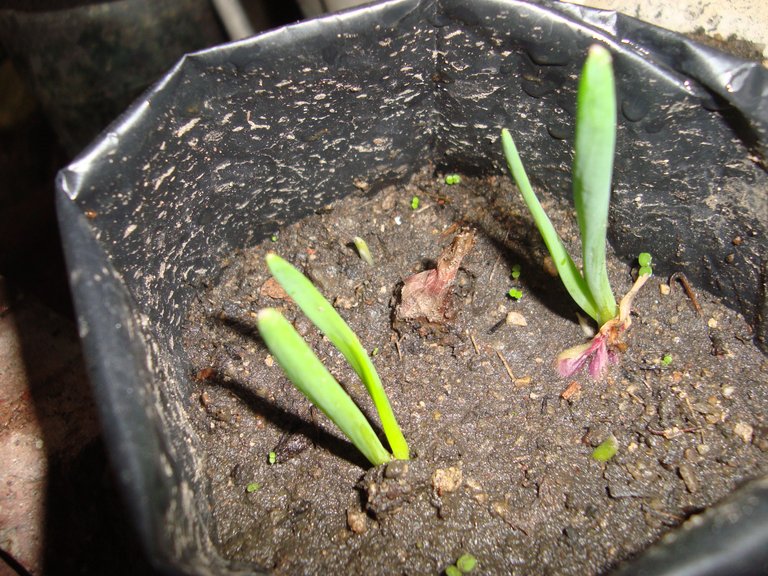 Seedling at 12 days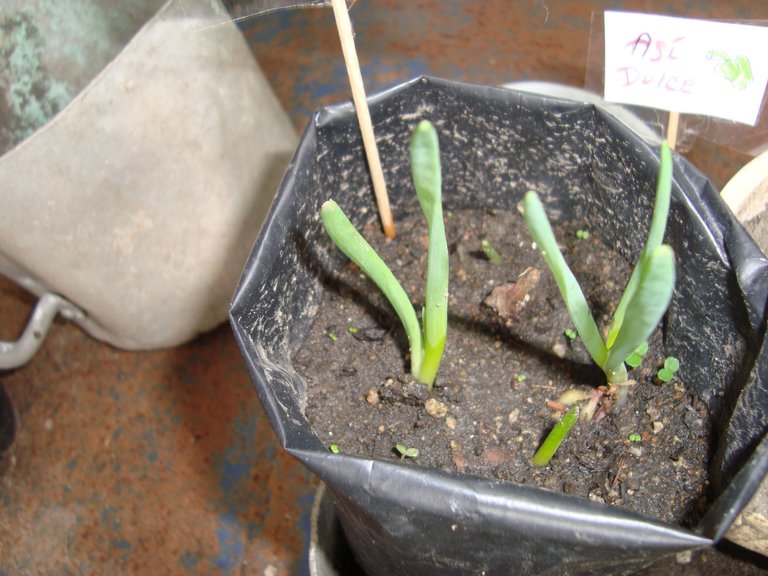 They are ready for transplanting.

I also have a bunch of bananas that is almost ready to harvest. The plant was born in 1 meter of soil that we have in the yard in front of the house. It is huge. I love bananas for breakfast or a snack.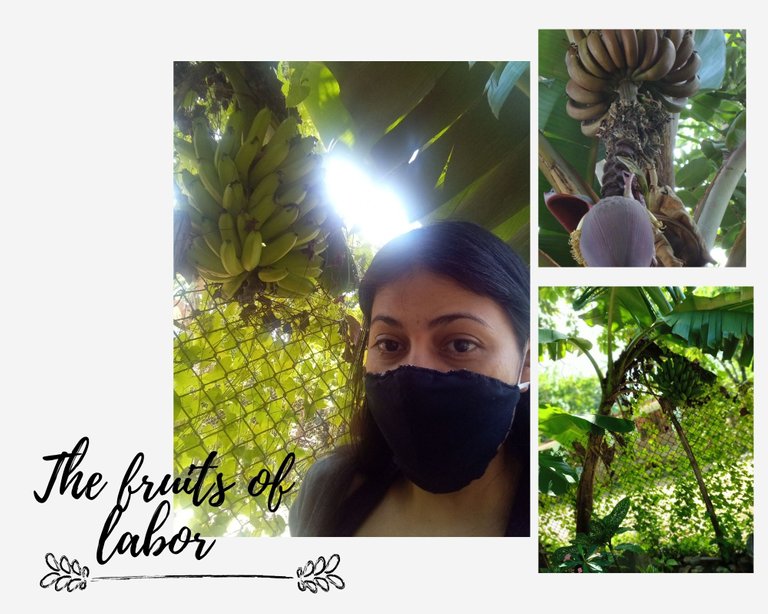 I also want to show you how my pumpkin plants are doing. Its leaves are large, it has small tendrils ready to wrap around the walls and its flowers are starting to grow. Soon I will be able to prepare the squash blossoms in sauce as I like them.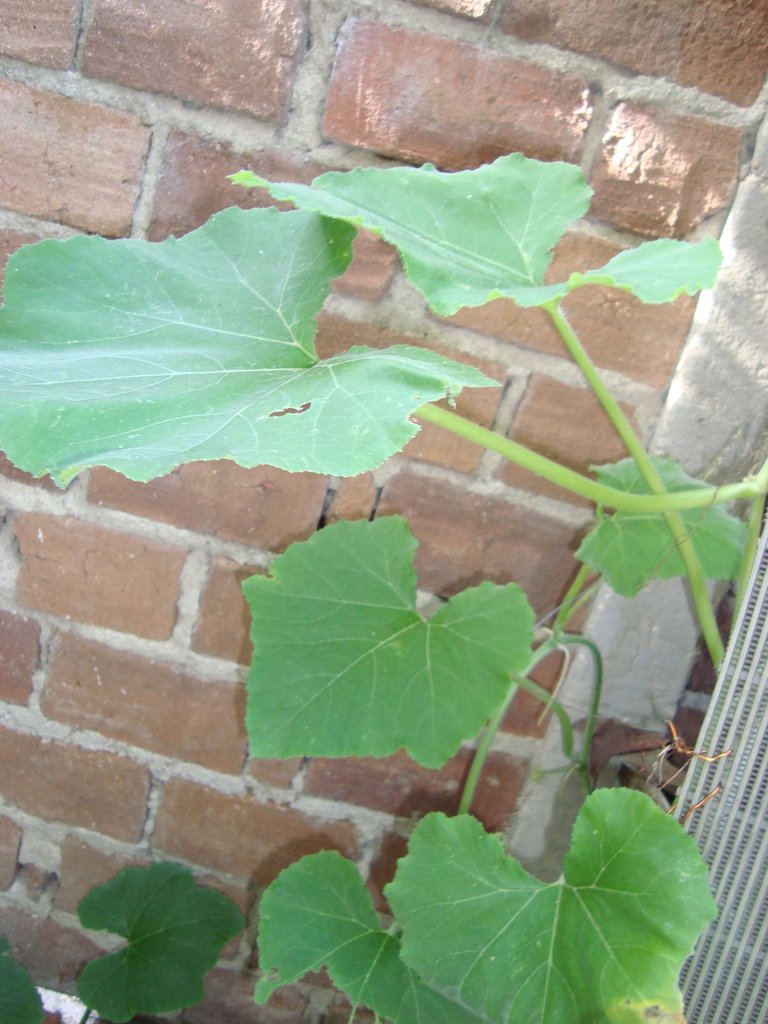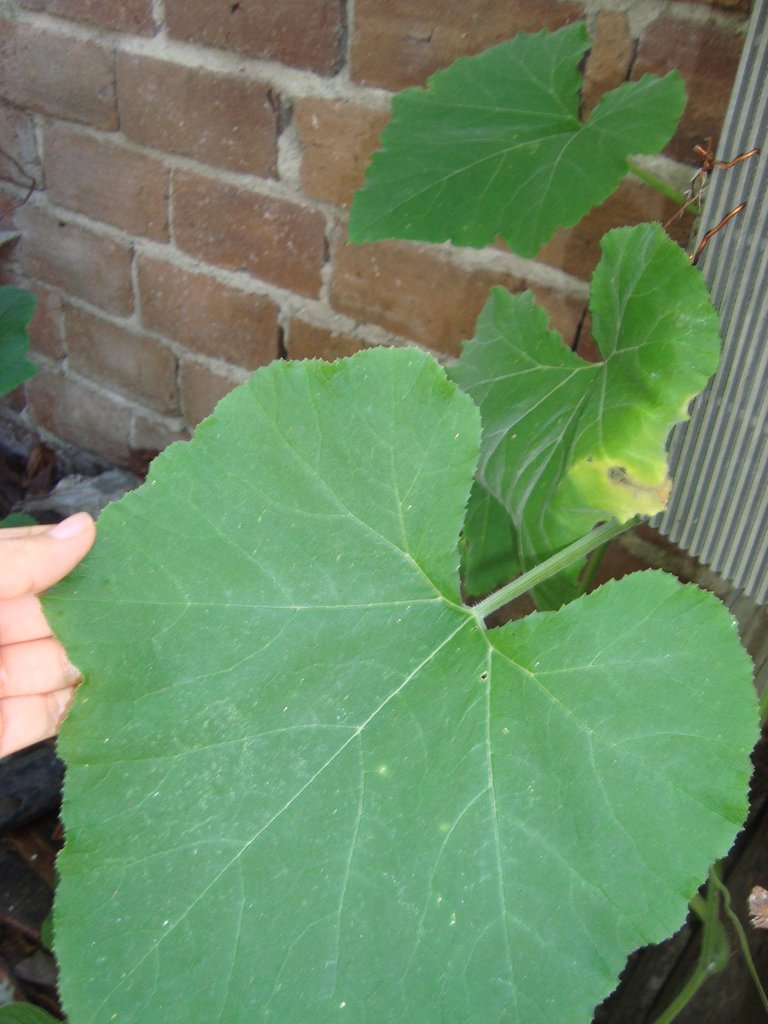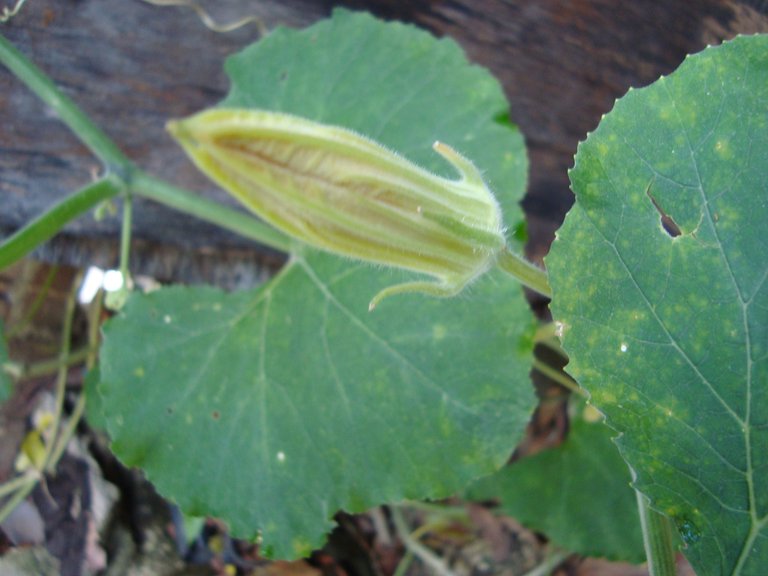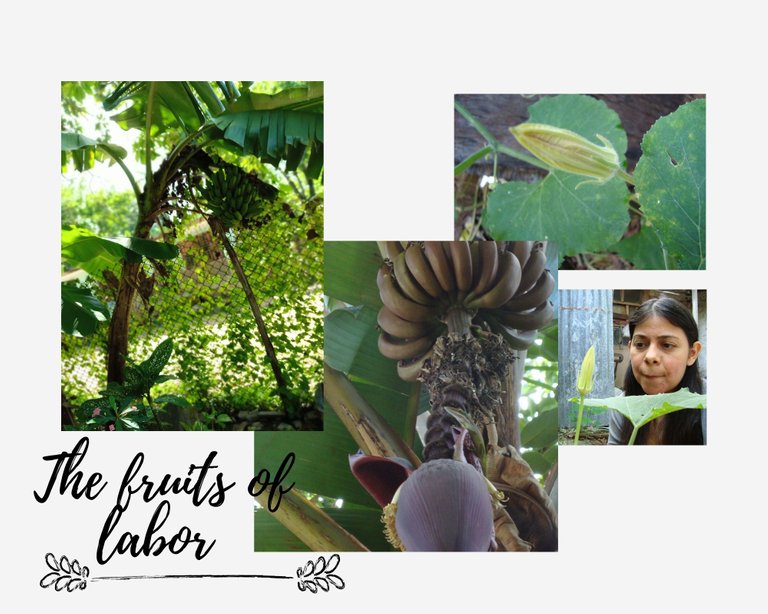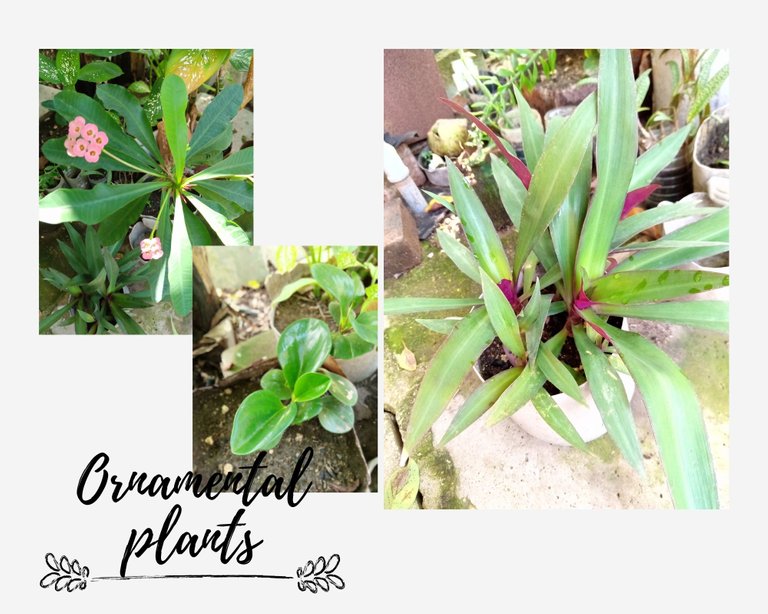 One of the jewels of my urban garden that with spring have bloomed and are beautiful are the ornamental plants. I like to take care of them and feel that they are part of my home and family.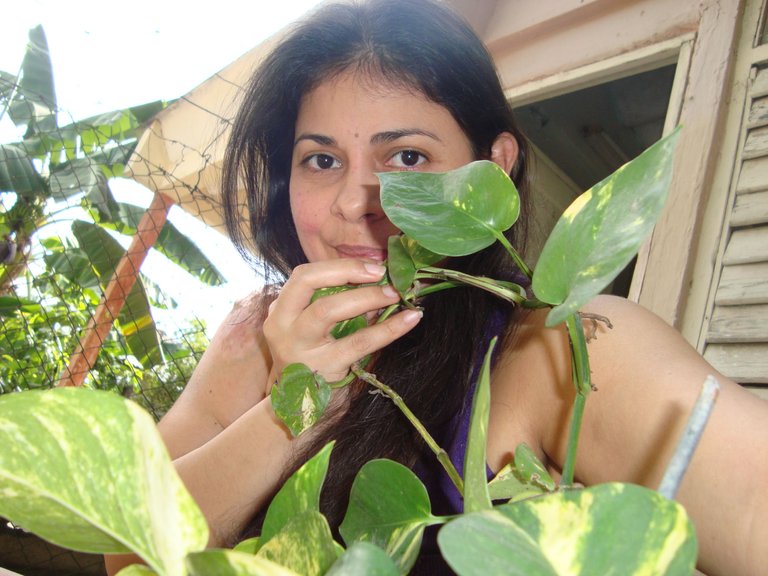 This is my participation in the GardenJournal. I hope you like my urban garden and that my material will help you to plant your own garden. You just need dedication and a lot of love to make your plants strong and beautiful.
Thanks for visiting my blog. See you next month.
---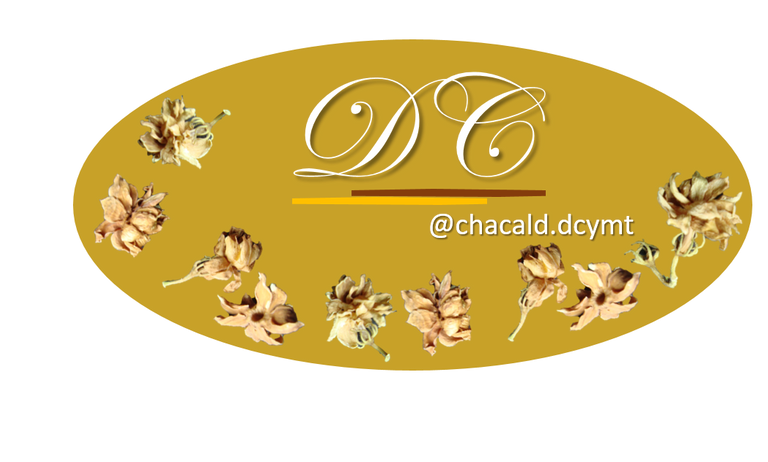 Contenido original del autor.
Recursos: Power Point/ Canva || 📷Sony Cyber-Shot / Alcatel 3 5029E Smartphone
Traducido con Deepl.com
✿ Todos los Derechos Reservados || © @chacald.dcymt // 2021 ✿
💌 Discord: chacald.dcymt#3549
_
Original content by the author.
Resources: Power Point/ Canva || 📷Sony Cyber-Shot / Alcatel 3 5029E Smartphone
Translation done with Deepl.com
✿ All Rights Reserved || © @chacald.dcymt // 2021 ✿
💌 Discord: chacald.dcymt#3549
---
---