I Made Massive Percentage Gains so Why Do I feel Bad?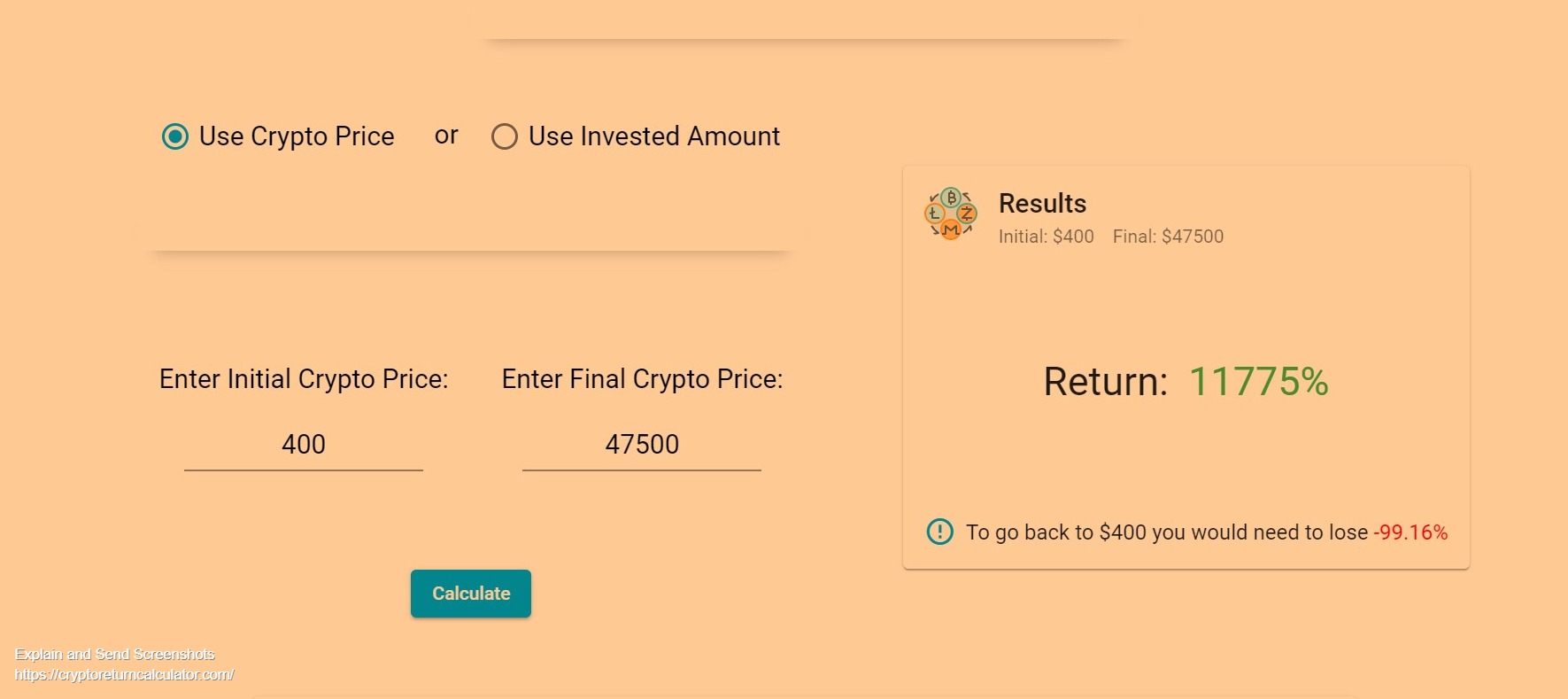 It's really not that often that I peak my head out of hive/leo or some games to think about if I made any money in crypto. I always feel bad because I hear about all the numbers flying around in the discords for all types of tokens.
Truth is that this stuff isn't too easy on the mind and figuring it out is something I just hope will come but doesnt. Even as new Hive project drop I'm lost by the 2nd minute and get left behind lol.
But never getting ahead and feeling bad about disregards my brilliance. You see in 2013 I bought the gift of btc for a teenager's birthday gift. She liked STEM so I thought Id get her her age in Btc. She was turning 14 and I felt $140 worth of btc would symbolize here age and give here $100 to have in case this bit coin thing caught on. I think she wanted clothes but I got her this.
Things was, I didn't know how to be an exactly amount of btc yet I used coinbase but I could figure out all the fees so I jut bought $400 worth and kept the change after the gift. I think I got .2 btc. I lost site of it for awhile but today I was digging for a calculator that would figure out my gains because I still have that .2btc. According to the calculator I am up 11775%. Thats not too shabby. I should be thrilled but Ive never bought more. My .2 btc is all I got and I dould have been flipping a few bucks in btc since 2014 and would be doing much better. I probably would have had i not found hive. I'm up on hive a little bit so not complaining, but it remind me that I did something good in 2014 and it is growing now! Good on Me
Posted Using LeoFinance Beta
---
---