Las Nubes Alienígenas [ESP/ENG]
Saludos amigos de Hive, hoy estoy participando en el concurso de collage promocionado por nuestra amiga
@shaka
llamado Hagamos un collage – Concurso 128. Este collage lo llame Las Nubes Alienígenas, es un espacio donde se encuentran las pirámides que no sabe si fueron creado por los primeros hombre que existieron en la tierra o si esta fueron hechas por seres extraterrestres, pero el hombre es su afán por querer saber el origen utilizan grandes maquinarias para tratar de escavar encima de las pirámides, pero esto no lo pueden hacer porque las nubes se tornan de color naranja, apareciendo seres o criaturas que protegen estas pirámides, así que no te acerques a estas pirámides porque estas grandes nubes esconden algo aterrador.
Greetings Hive friends, today I am participating in the collage contest promoted by our friend @shaka called Let's make a collage – Contest 128. I call this collage The Alien Clouds, it is a space where the pyramids are located that do not know if they were created by the first men that existed on earth or if they were made by extraterrestrial beings, but man is eager to know the origin, they use large machinery to try to dig up the pyramids, but they cannot do this because the clouds are they turn orange, appearing beings or creatures that protect these pyramids, so do not get close to these pyramids because these big clouds hide something terrifying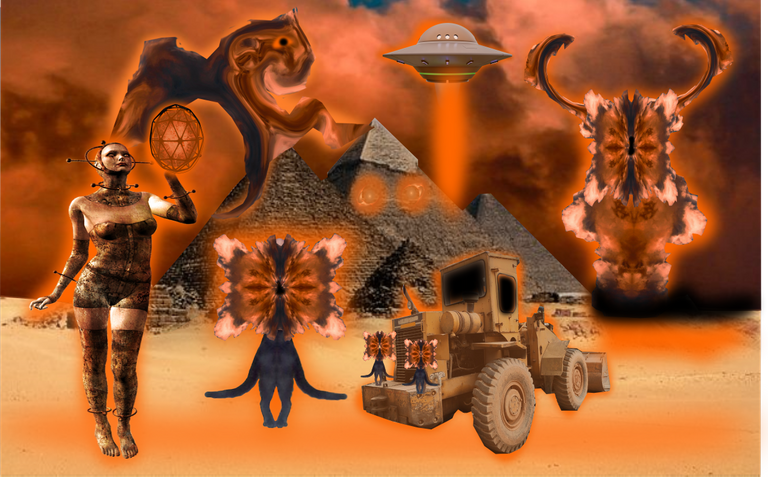 Imagen del Concurso / Contest Image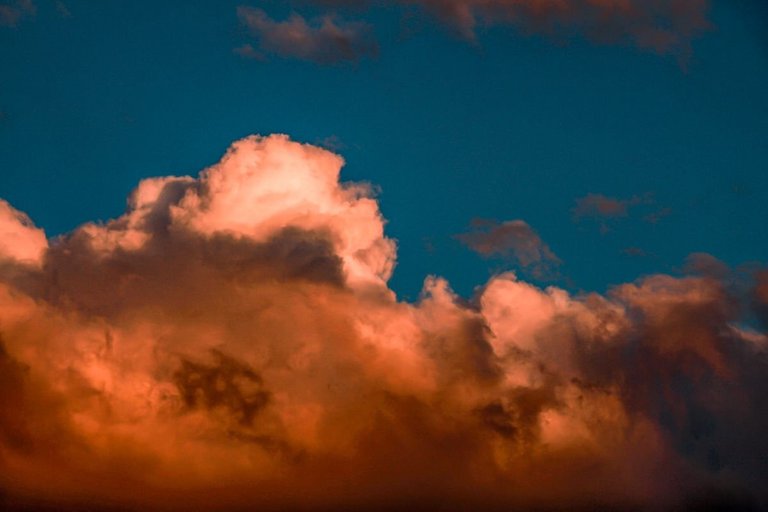 Este collage fue realizado con el programa Inkscape y las criaturas de las nubes fueron editadas con el programa Mirror Lab.
This collage was made with the Inkscape program and the cloud creatures were edited with the Mirror Lab program.
Aquí les muestra el proceso de la creación del collage.
Here he shows you the process of creating the collage.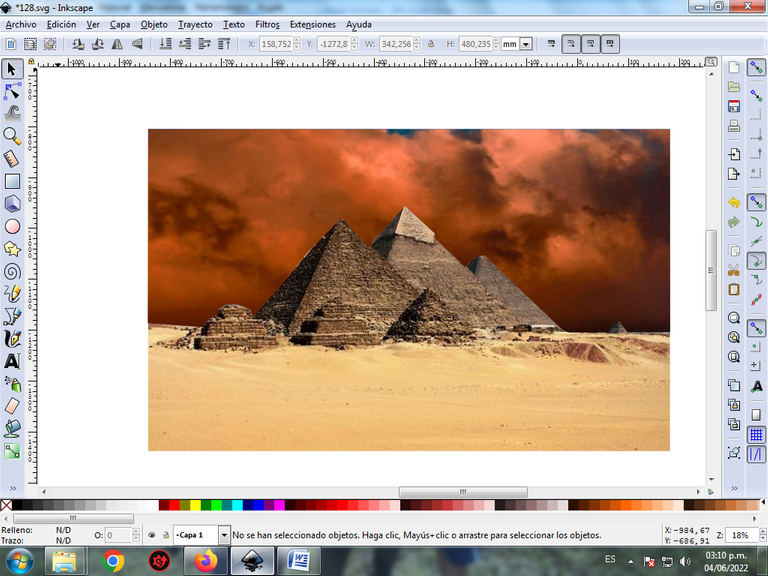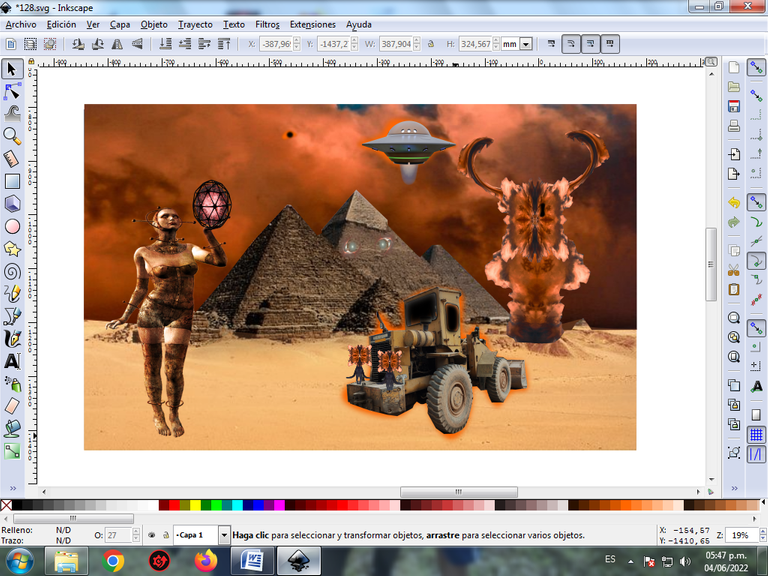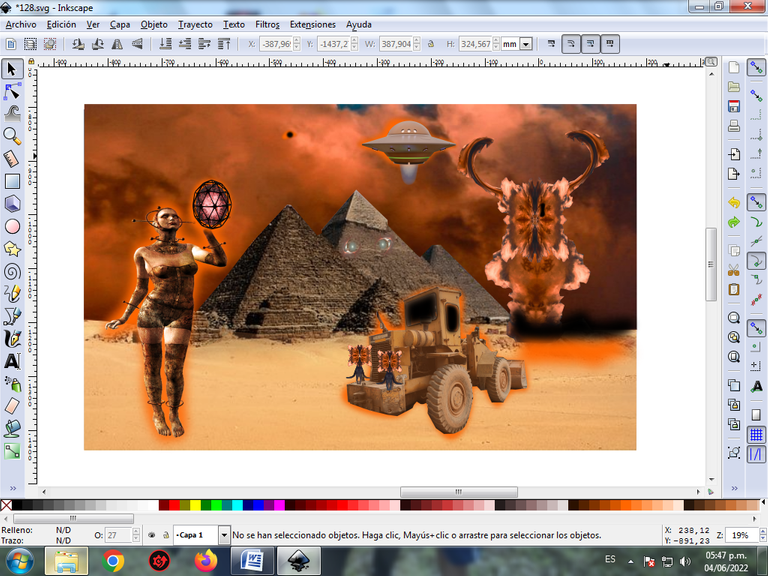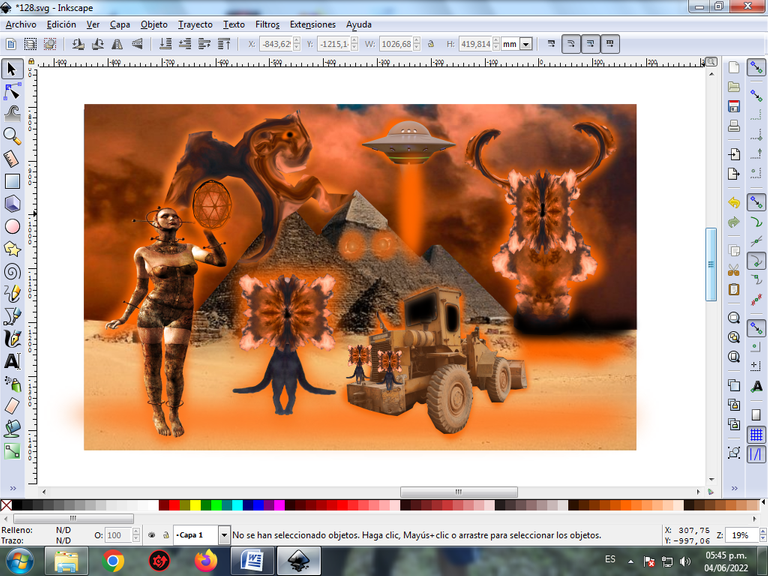 Fuentes de Imágenes Utilizadas / Sources of Images Used:
Imagen 1 Fuente
Imagen 2 Fuente
Imagen 3 Fuente
Imagen 4 Fuente
Imagen 5 Fuente
Imagen 6 Fuente
Imagen 7 Fuente
En la realización de este collage utilice cinco imágenes de la biblioteca de LMAC de @quatumg (imagen 1), pixabay.com (imagen 2 y 3), @eve66 (imagen 4), @pinkgirl4 (imagen 5), @sachingeorge (imagen 6), @justclickindiva (imagen 7)
In making this collage I used five images from the LMAC library of @quatumg (image 1), pixabay.com (image 2 and 3), @eve66 (image 4), @pinkgirl4 (image 5), @sachingorge (image 6), @justclickindiva (image 7)
En su publicaciones recuerden colocar el 20% a la cuenta @lmac y el 2% por cada activo LIL utilizado.
In your publications, remember to place 20% to the @lmac account and 2% for each LIL asset used.
Si deseas participar aquí te dejo las bases del concurso
If you want to participate here I leave you the bases of the [contest]


Espero que les haya gustado mi collage, nos vemos en una próxima publicación.
I hope you liked my collage, see you in a next post.

---
---