Gnadores del Sorteo Rising Star (2000 Starbits & 17 Moon Child) + Nuevo Sorteo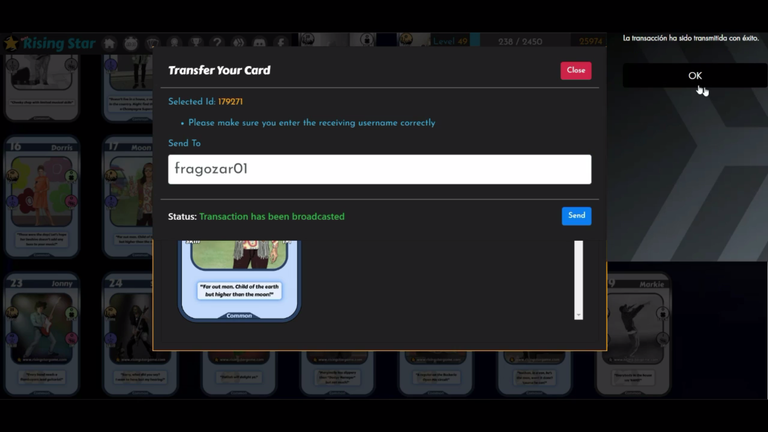 A few missions away from reaching level 50, a very busy week, but satisfying because the objectives were achieved. We continue with the wave of discontinued cards, we will continue to grow together in Rising Star.
A pocas misiones de llegar al nivel 50, una semana muy atareada, pero satisfactoria porque se lograron los objetivos. Seguimos con la onda de las cartas descontinuadas, vamos a seguir creciendo juntos en Rising Star.

English
This week there was less participation but nevertheless I thank all those who continue to participate, we already have winners again but before announcing it as every week; I want to thank all participants.
Spanish
Esta semana hubo menos participación más sin embargo agradezco a todos los que siguen participando, ya tenemos nuevamente ganadores pero antes de anunciarlo como cada semana; quiero agradecer a todos los participantes.
This week's winners were @fragozar01 (17 Moon Child) and @xandrodash (2000 Starbits), congratulations to both of them and hope to see you in the next giveaway.
Los ganadores de esta semana fueron @fragozar01 (17 Moon Child) y @xandrodash (2000 Starbits), felicidades para ambos y espero verlos en el próximo sorteo.


New Giveaway
For this week we continue with the raffles, it will be 2000 Starbits and the card "16 Dorris". We will continue with the same dynamic of the previous weeks, just leave me a comment and you are already participating.
It has been difficult for me due to time constraints to answer all the comments, but I am always attentive, the only way to know how many participate is through the comments. Even if I don't answer the comments immediately, just by commenting you will be in.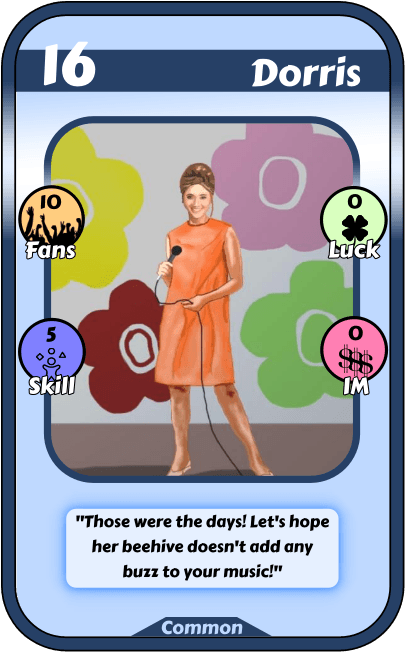 Nuevo Sorteo
Para esta semana seguimos con los sorteos, serán 2000 Starbits y la carta "16 Dorris". Seguiremos con la misma dinámica de las semanas anteriores, solo déjame un comentario y ya estás participando.
Me ha costado por cuestión de tiempo responder a todos los comentarios, pero siempre estoy atento, la única manera de saber cuantos participan es a través de los comentarios. Aunque no conteste a los comentarios de los sorteos de manera inmediata, ya con solo comentar estarán dentro.

2000 STARBITS

| R85 Carly | 35 Keely | 41 Jerome |
| --- | --- | --- |
| | | |
This week, unlike last week when I only got instruments, I got some fans and a bit of skill to balance. Remembering that a pack of three cards comes out at only 10,000 Starbits, and each one brings us a card of the "Rare" type.
In the next section I will share with you my updated stats from the previous week, if you have any suggestions you can leave them in the comments box.
Esta semana a diferencia de la pasada que solo me tocaron instrumentos, me tocó algo de fans y un poco de skill para equilibrar. Recordando que un pack de tres cartas sale en apenas 10.000 Starbits, y cada una nos trae una carta del tipo "Raro".

En la siguiente sección les compartiré mis estadísticas actualizadas con relación a la semana anterior, si tienen sugerencias pueden dejarlas en la caja de comentarios.
---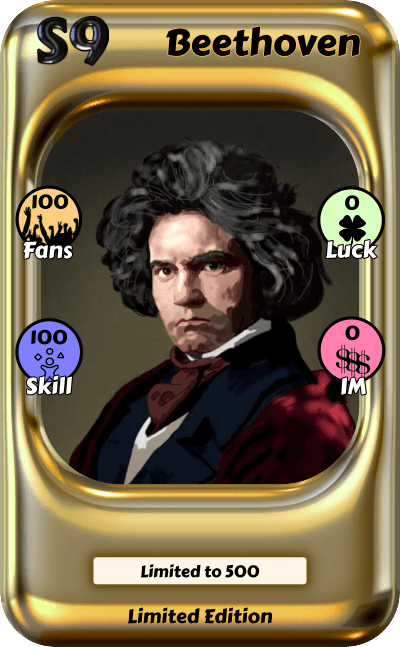 | | Before | After |
| --- | --- | --- |
| Total Fans | 2391 | 2553 |
| Total Luck | 1000 | 1103 |
| Total Skill | 4034 | 4497 |
| Total IM | 30 | 33 |
| Unique Cards | 65 | 72 |
| Total Cards | 86 | 97 |
| Score | 813 | 754 |
| Level | 47 | 49 |
| Rank | 408 | 487 |

The separators used and many others are available by clicking here and their use is free to distribute, many are cool I recommend them.

The screenshots were taken on my desktop computer.

The images of cards belong to Rising Star.
Los separadores usados y muchos otros están disponible haciendo clic aquí y su uso es de libre distribución, hay muchos que son realmente geniales se los recomiendo.

Las capturas de pantallas fueron tomados en mi computadora de escritorio.

Las imágenes de cartas pertenecen a Rising Star.

---

Banner made in Canva ||| Banner realizado en Canva



---
---