Project trees Part #1: Sowing oak tree acorns, and what I believe is called Eriobotrya japonica.
Project trees Part #1: Sowing oak tree acorns, and what I believe is called Eriobotrya japonica.
I felt inspired this weekend and in Argentina, we had two days of holidays so I made the best of my free time by doing the things that I love, and now I am sharing with you one of them, the beginning of the "Project Tree". As I have mentioned in several posts, I have always loved trees and it is a dream of mine to be able to sow and plant a lot of them in many places once they have grown of course. In the meantime, I am on my way to read and learn everything that I can about the many varieties and species that can be found everywhere, and their special needs, ways of germination, transplanting, and others.
In this post, I am going to share the sowing of two varieties of trees, first some acorns of common oak, and also other seeds of a tree that I am partially certain could be Eriobotrya japonica.
I took some pictures of the squash I planted a couple of weeks ago so if somebody checked on that post, you can see how they have grown, and it is amazing, most of them sprouted and spring is just beginning so I am hopeful that they will get really big and healthy by summer. The lettuce next to them was there when I moved here, but since I have been watering it, it got so big that it is very funny to look at it.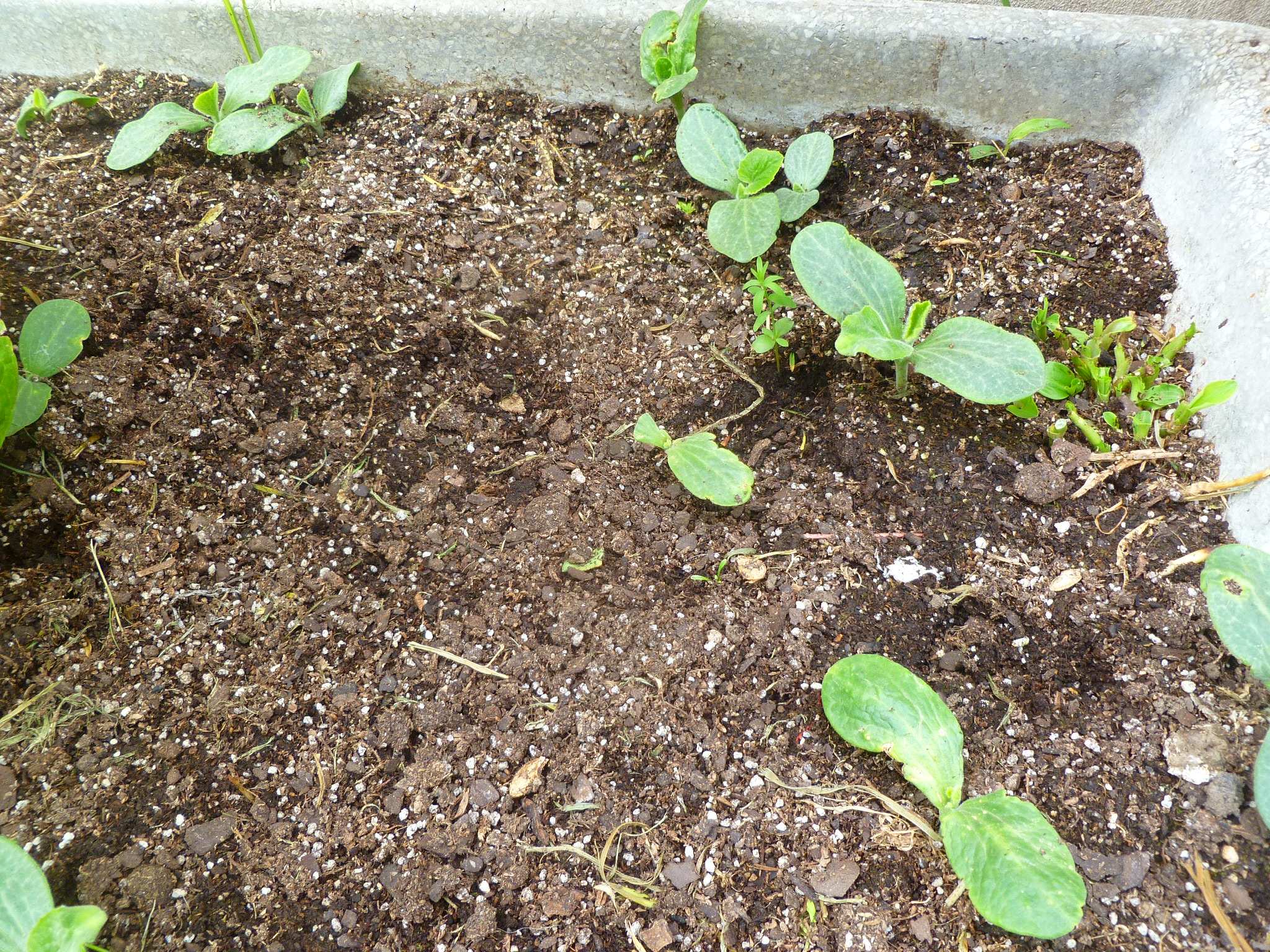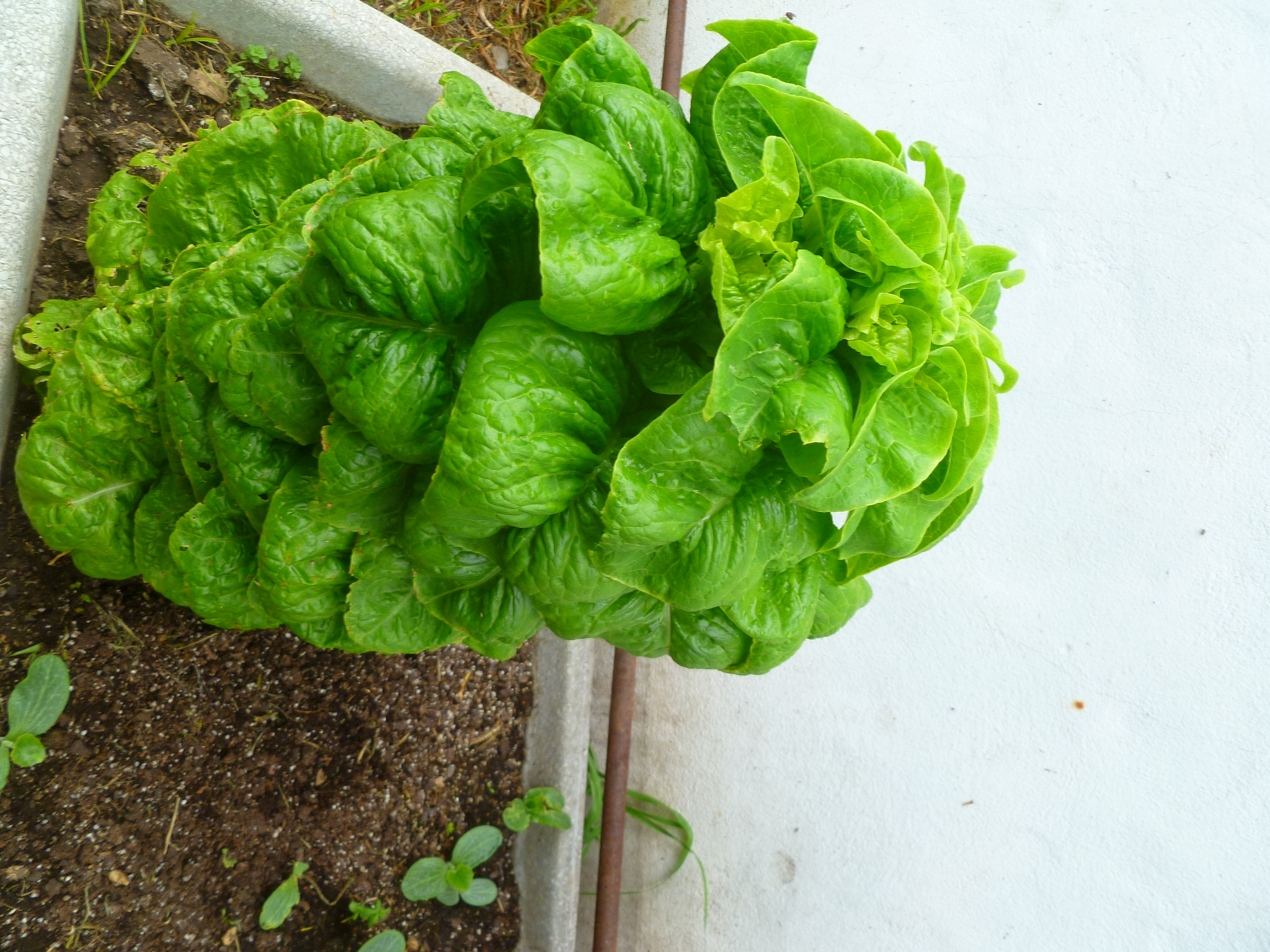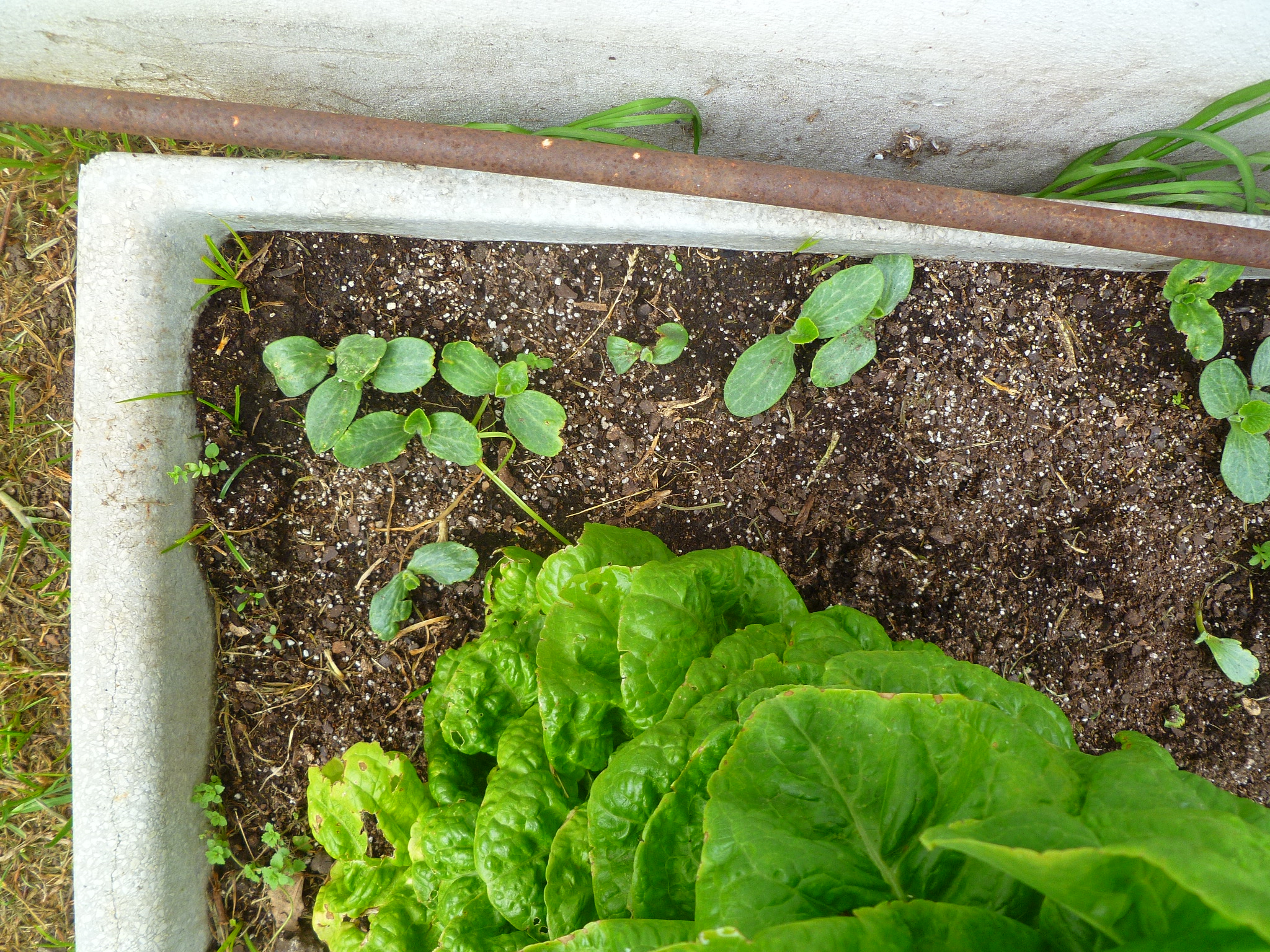 My boss and I were talking a few days ago and he told me that in his house there was a big oak tree, and we talked about gardening because it is a passion of he too, and he told me that he also likes to sow trees seeds when he sees them around and so, but lately he doesn't have extra space and soil to keep doing it because apparently, his garden is already too crowded. He said that his oak produces hundreds and maybe thousands of acorns each year, and he says that they are so fertile and easy to sprout that wherever they fall from the tree the seeds start sprouting everywhere, but then sadly because they don't have the right conditions, they end up dying.
I asked my boss to bring me some of the acorns and the next day he got me a small bag full of those acorns from his oak tree, and I was so happy. Oaktree is beautiful, its wood is used in carpentry a lot because of its quality, and when it gets big is such a beautiful tree, so magnificent, with a big shade and branches. I don't have pictures from any oak tree because I don't have one nearby, but I took some from the internet while reading a little about oaks, the source is: https://facts.net/nature/plants/oak-tree-facts/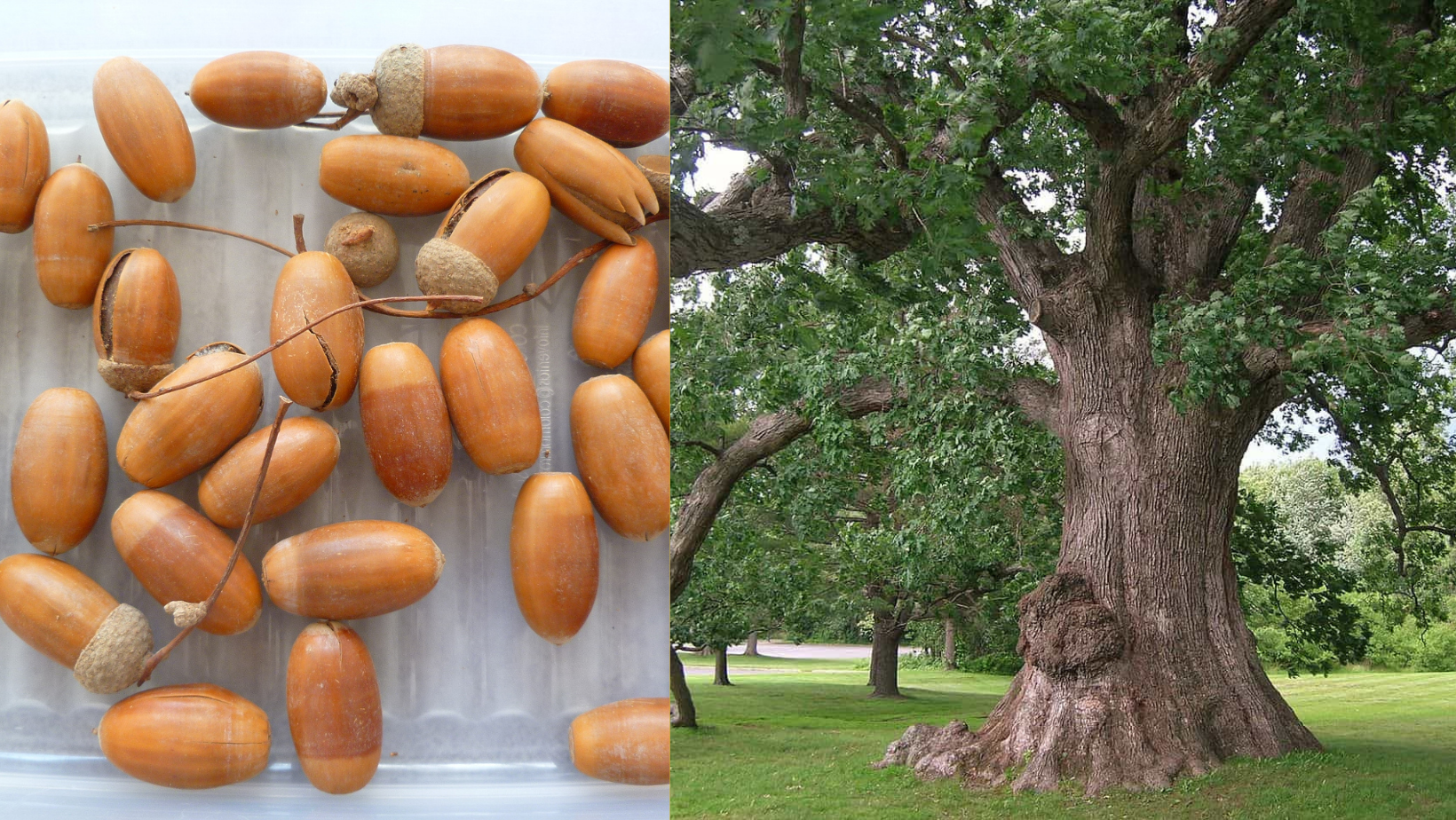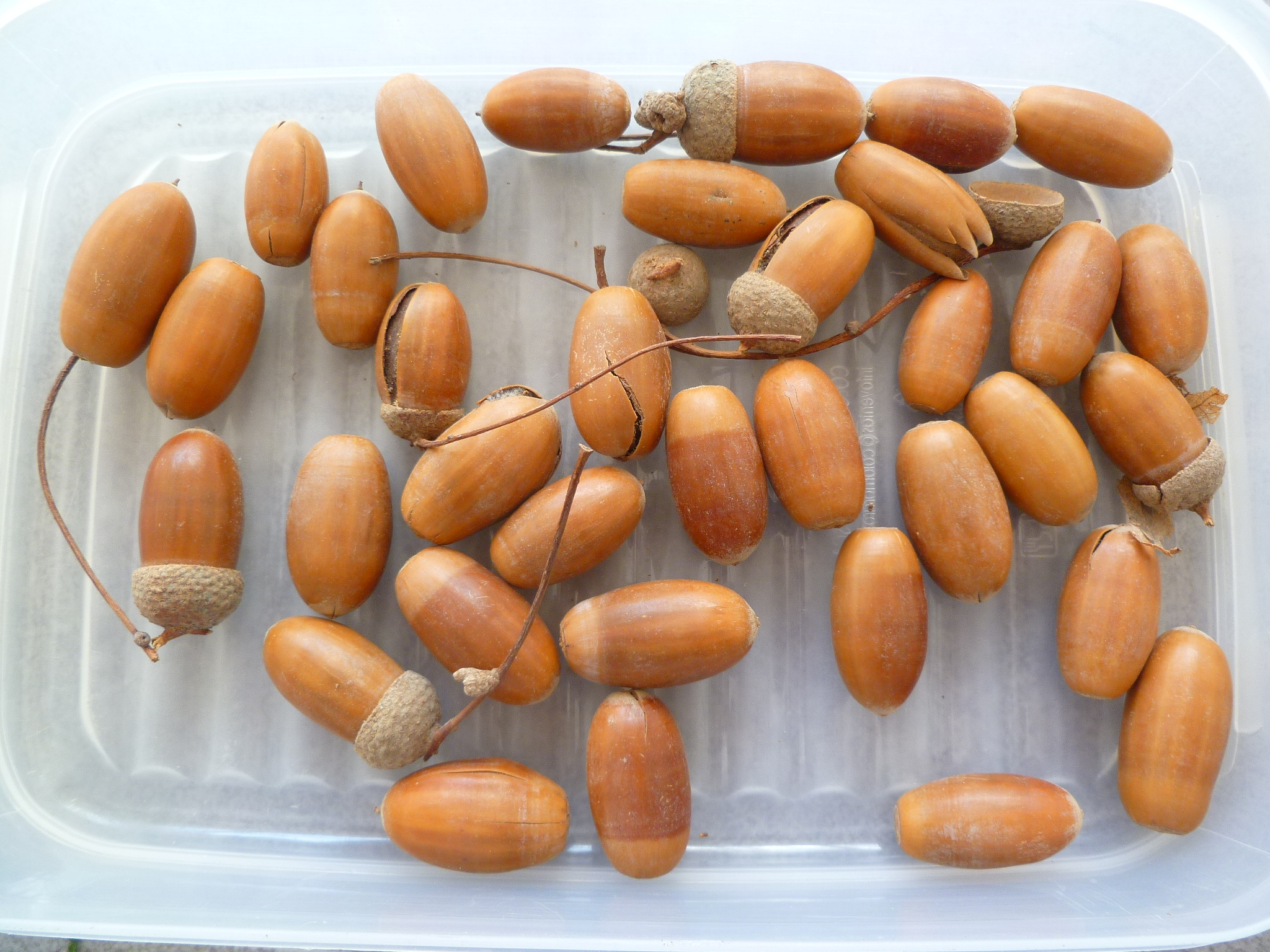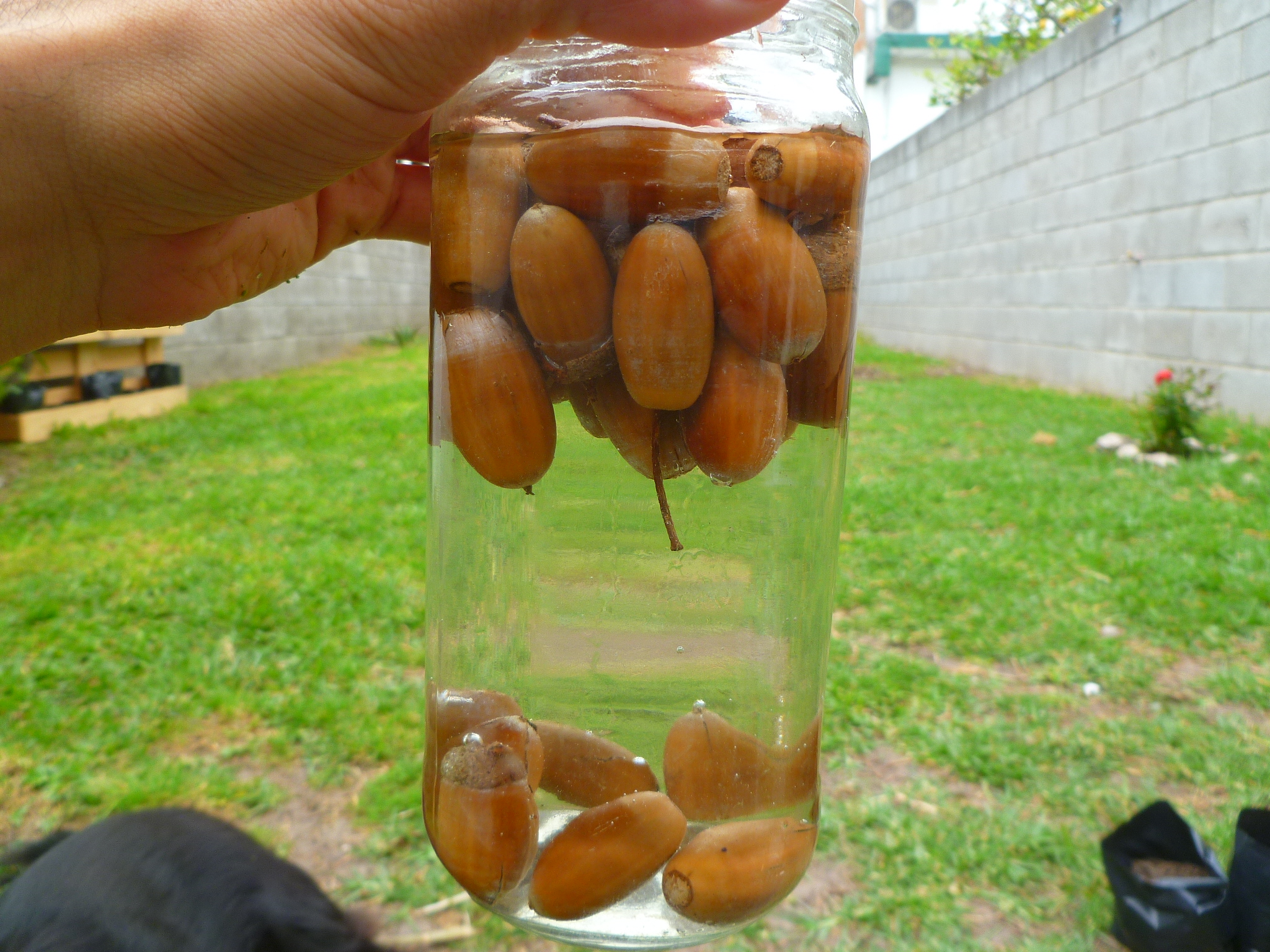 All over the internet, they are viable, and if they float, they are probably not gonna sprout. I was surprised by how many of them floated on the water and didn't sink, which made me think that maybe they were too old and probably not gonna germinate but I did not stop there. I made some superficial holes on the pots that I had prepared before and placed the acorns there, with the smaller side looking to the depth of the pot because it is from there that the rot starts to emerge.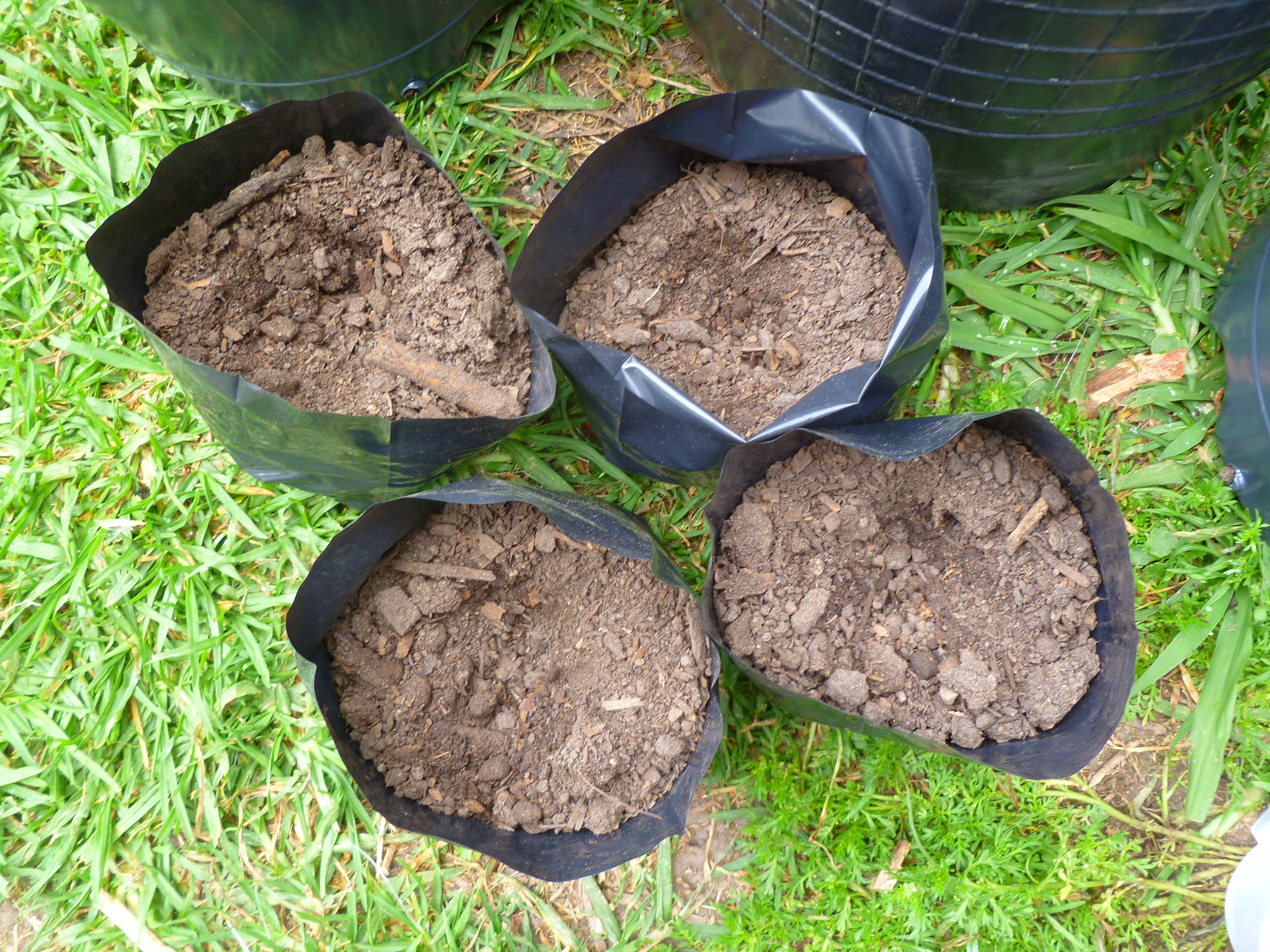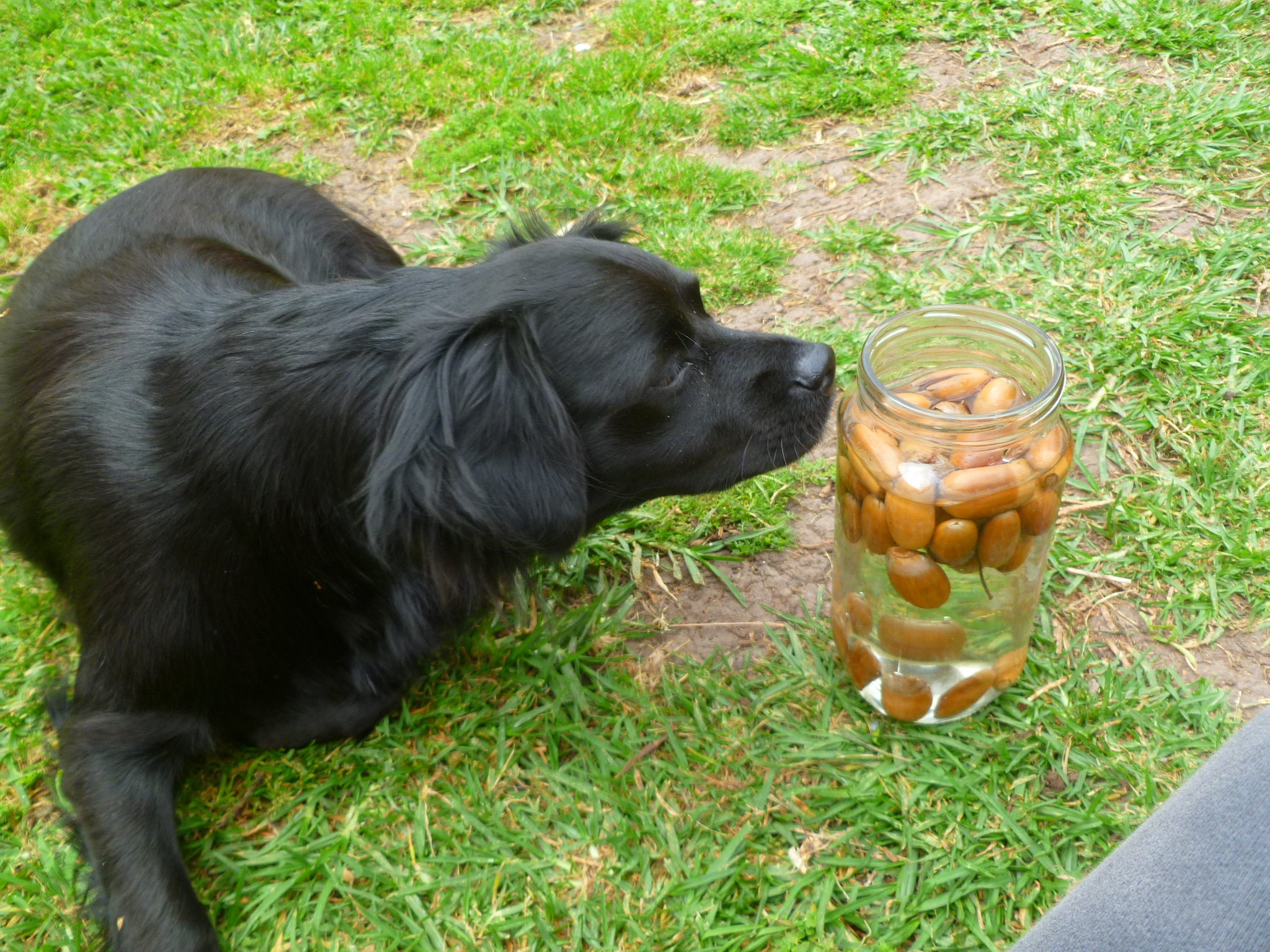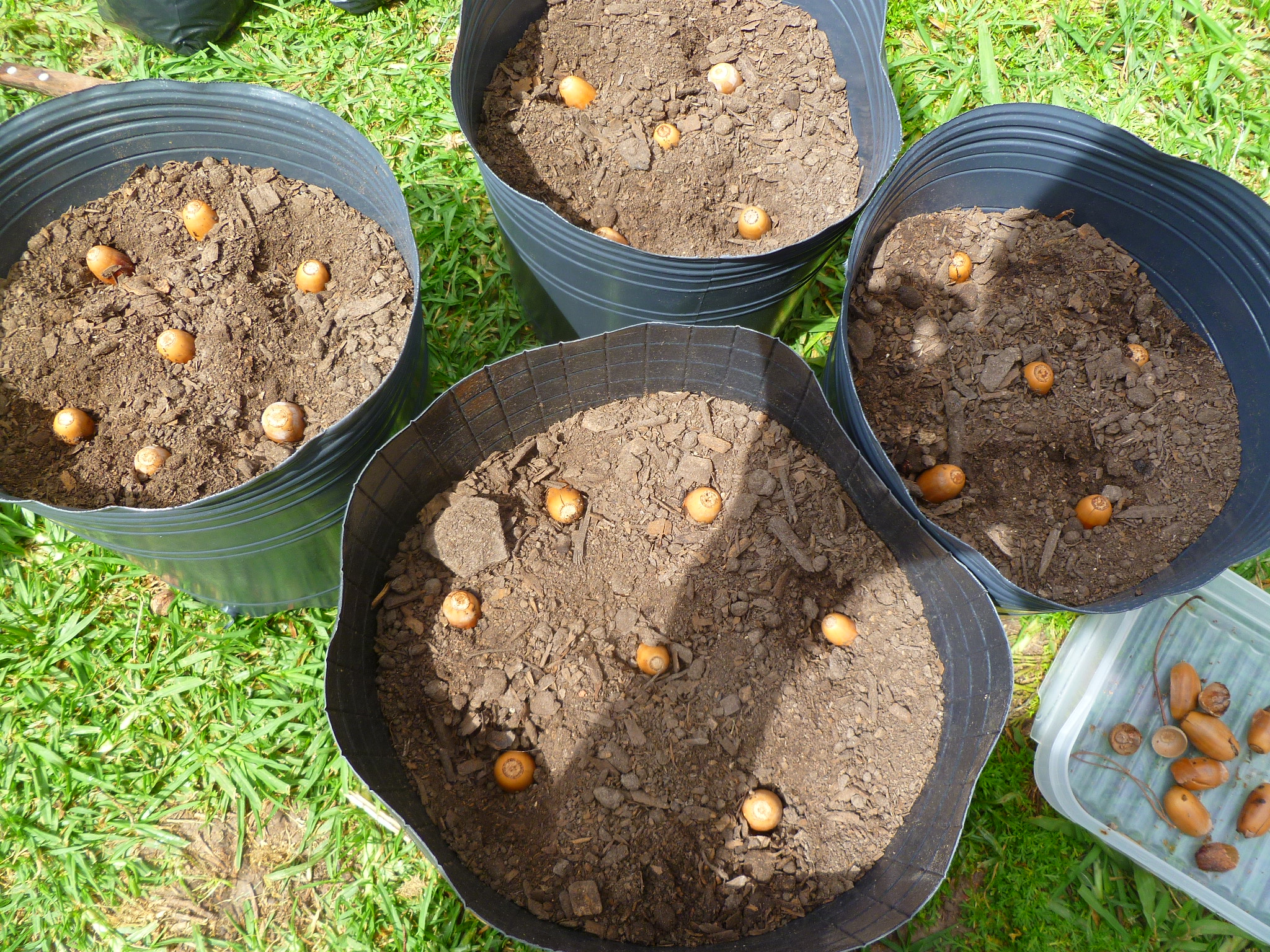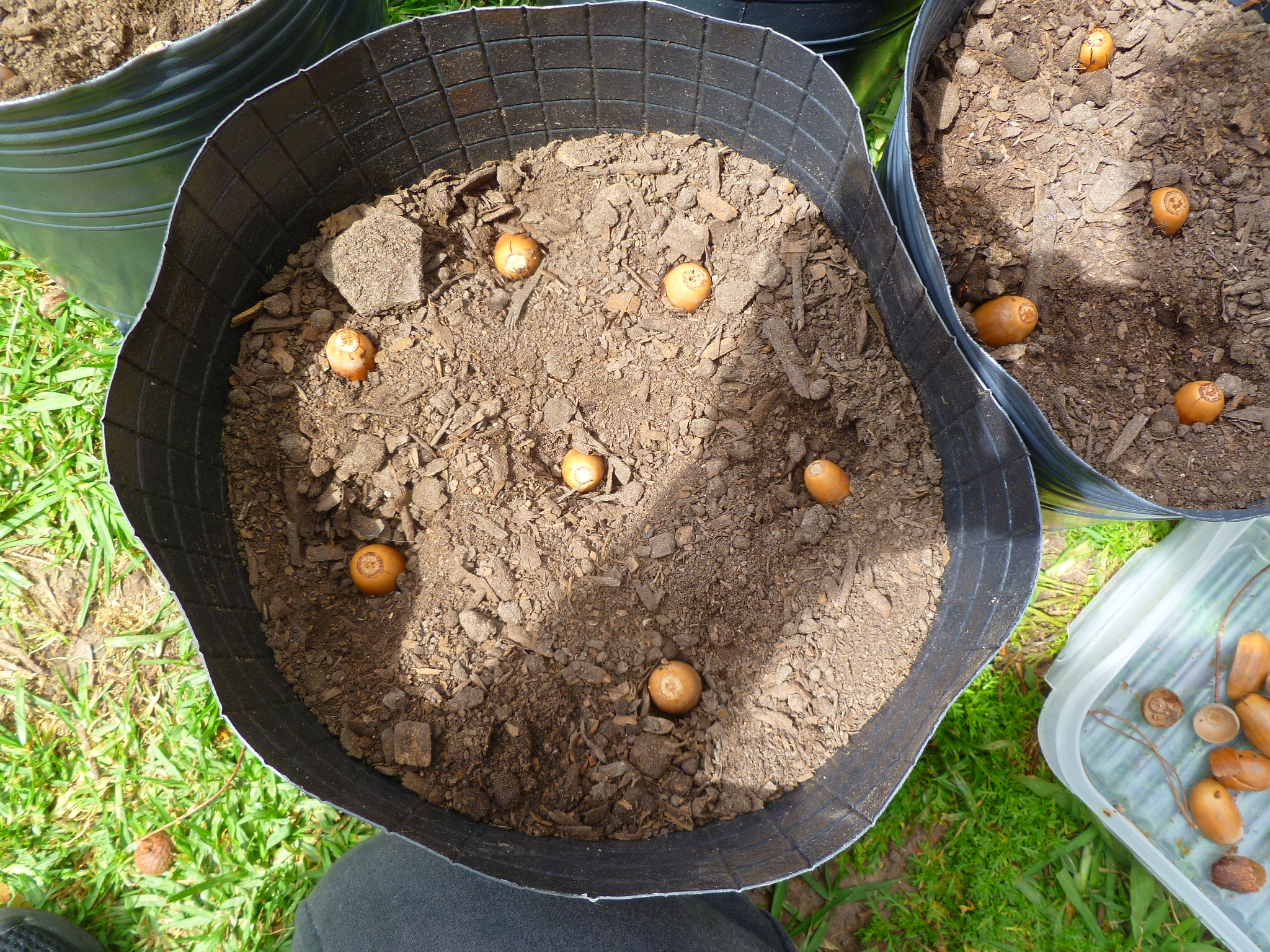 Pauchi was also very curious like always about my job in the garden and he always accompanies me everywhere while I am sowing something or making anything outside, while taking long sunbathes, sniffing everything I touch, and sometimes even sabotaging my work by playing with whatever I am trying to use. Anyway, I love him and I love his company.
Some of the information I read about sowing oak trees on the internet said that it is more effective to germinate each acorn before by cutting a little bit the small edge of the seed, and then placing it on wet paper and keeping it on a fresh and dark place, making sure that the paper stays wet for a couple of weeks, and then when the root starts to grow, is when people usually transplant them into a pot. The reason I did not make it like this was that my boss told me that is not necessary, that he has had that oaktree for many years and the acorns germinate easily and everywhere they fall as I said before, so I am hopeful that they will do the same here where I just placed them now.
The second variety of trees that I sowed today was the Eriobotrya japonica, a beautiful tree that I see every time that I am walking to my job. The fruits fall everywhere on the sidewalk, and I just took some of a couple of weeks ago and had them in a plastic container, and today I got them and the fruit was almost completely rotten and even dry, so I peel the most superficial skin of them and proceeded to plant the seed on those plastic bags that I filled with soil two days ago.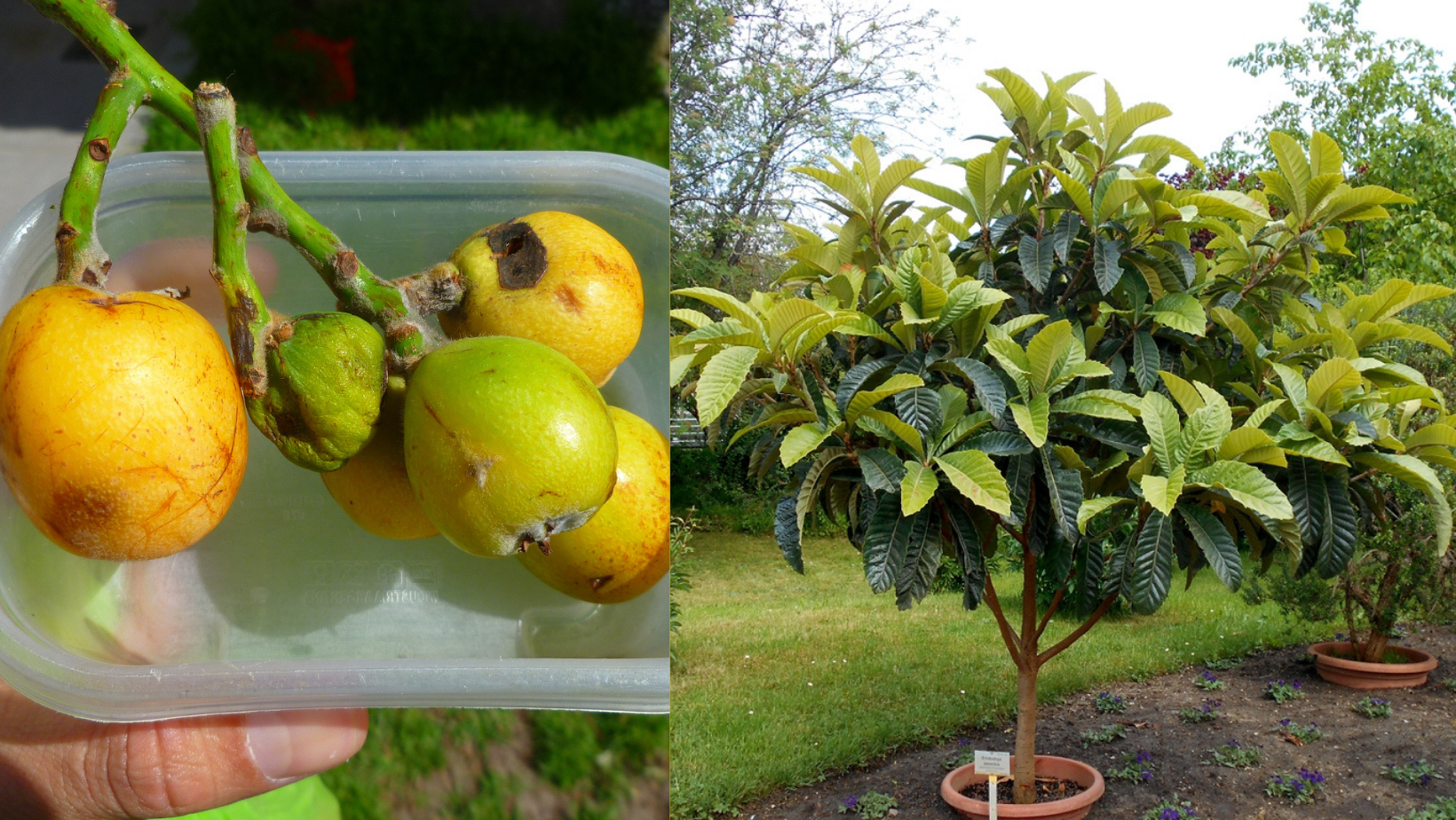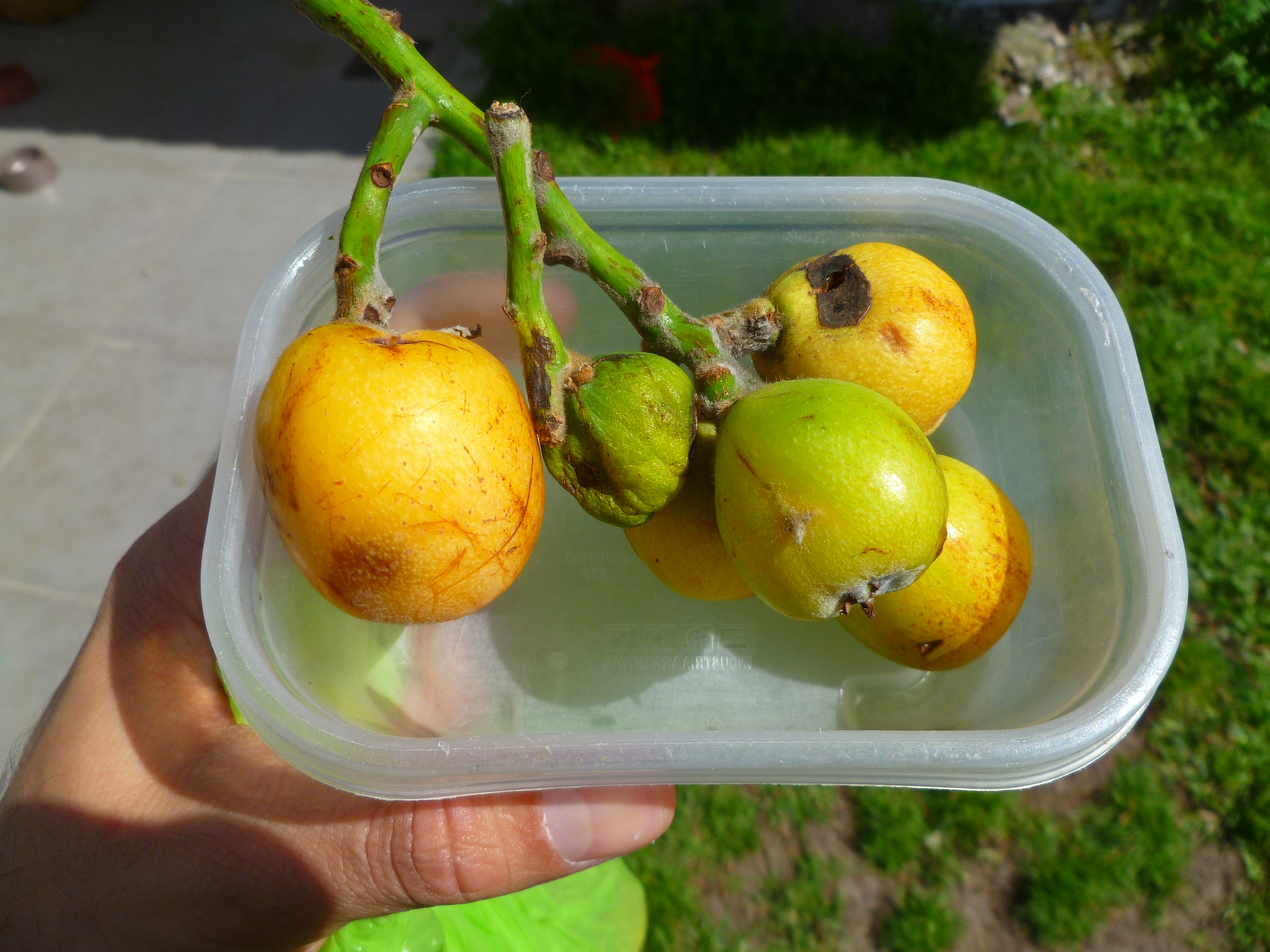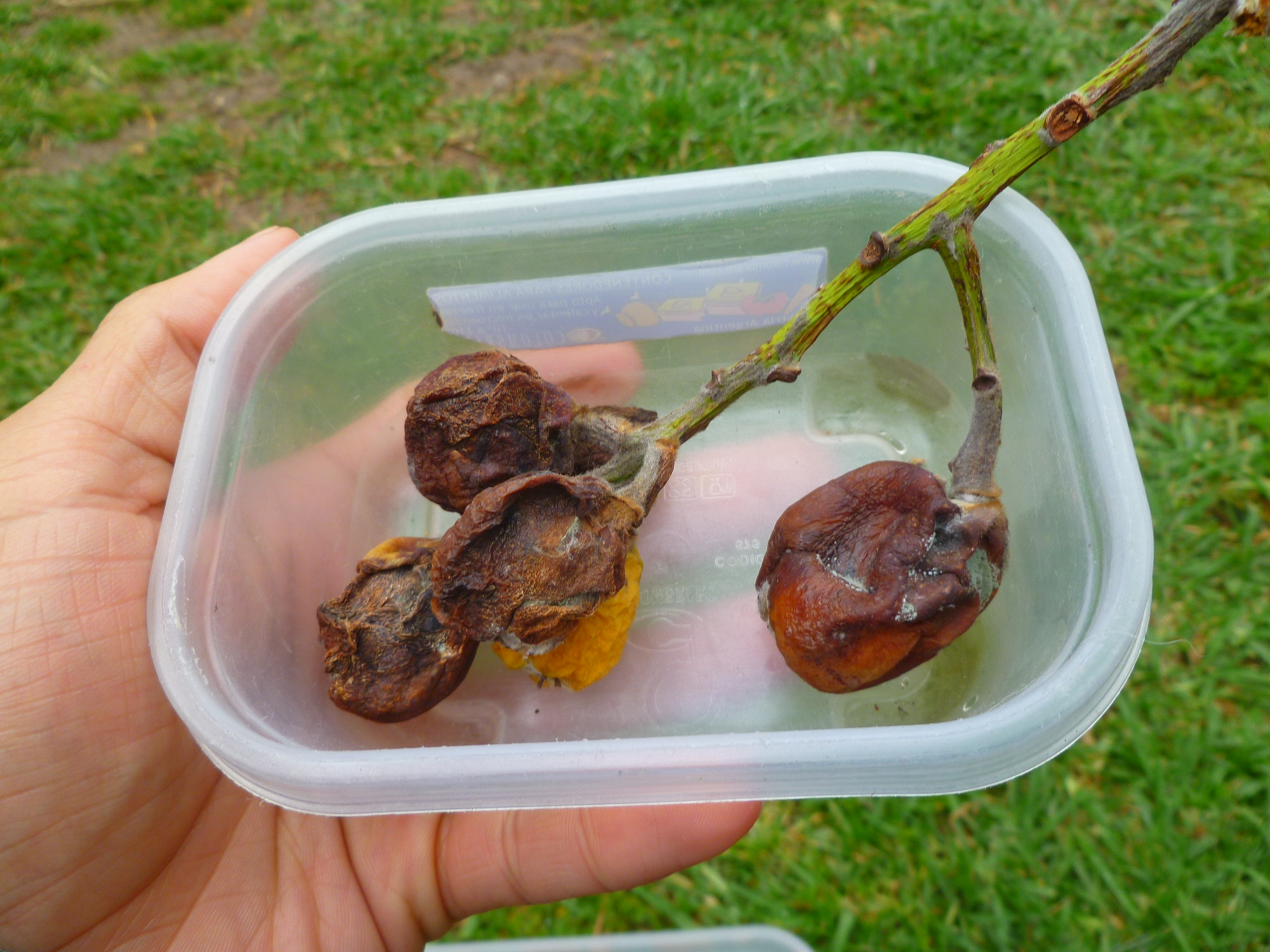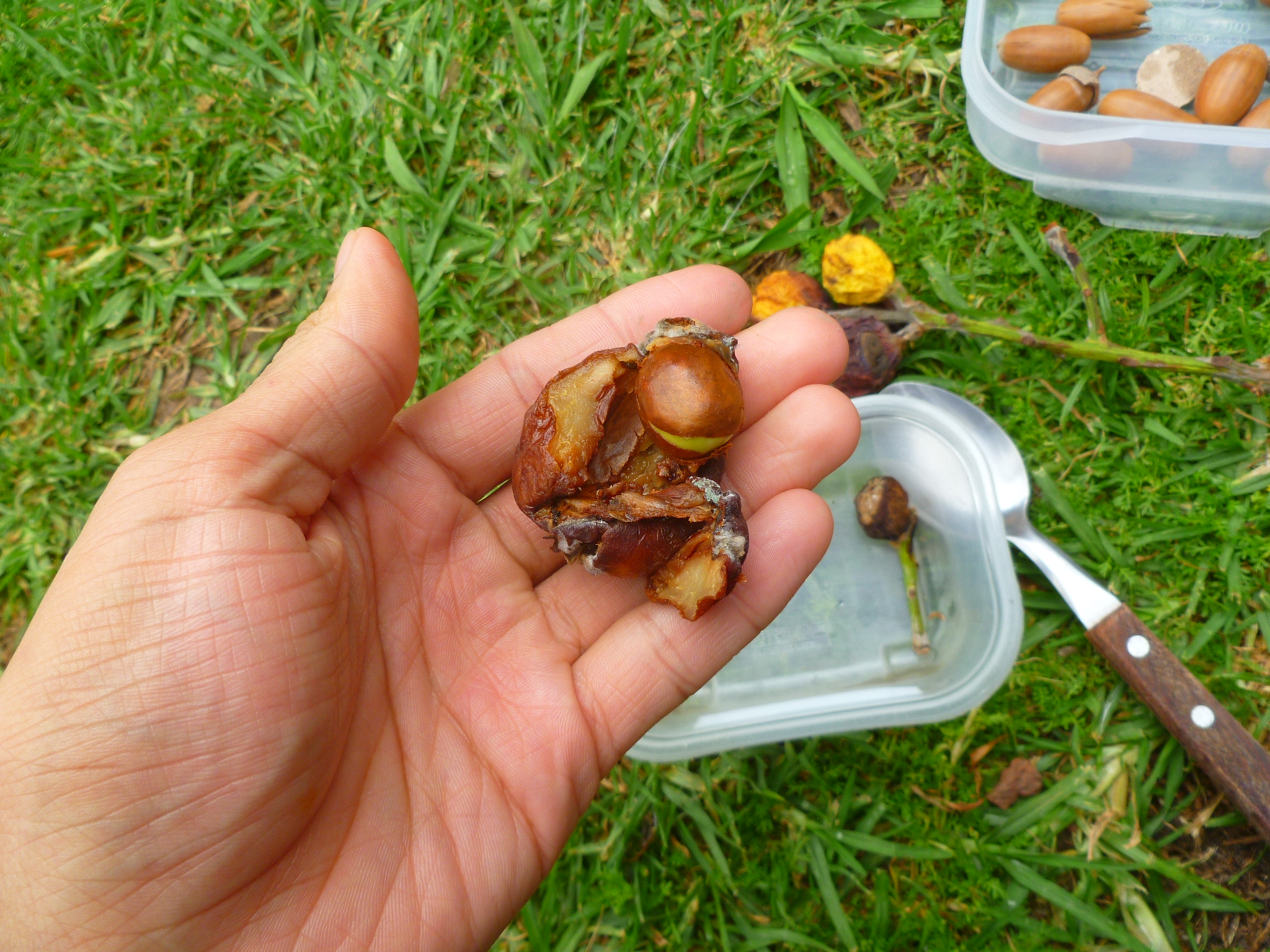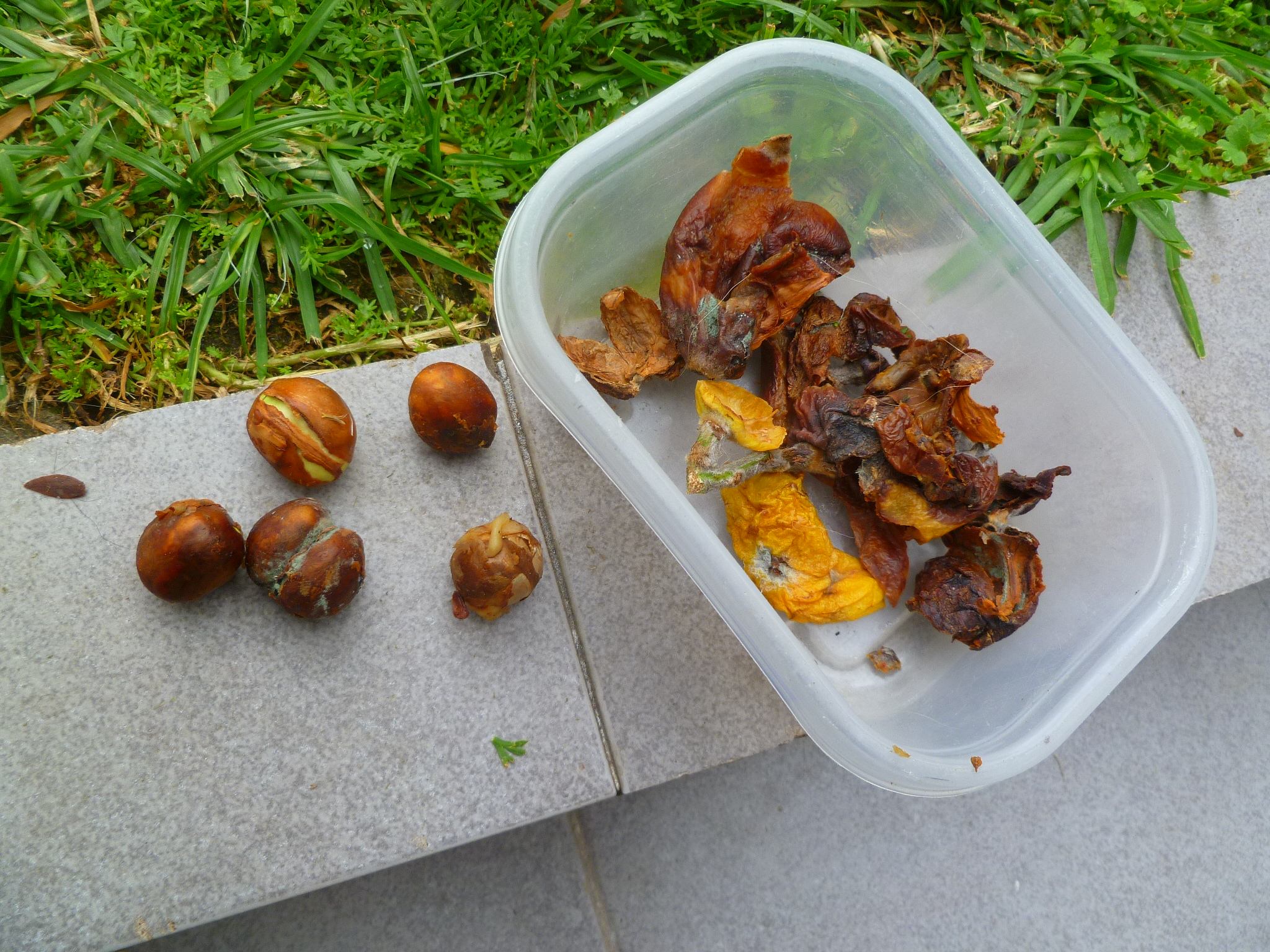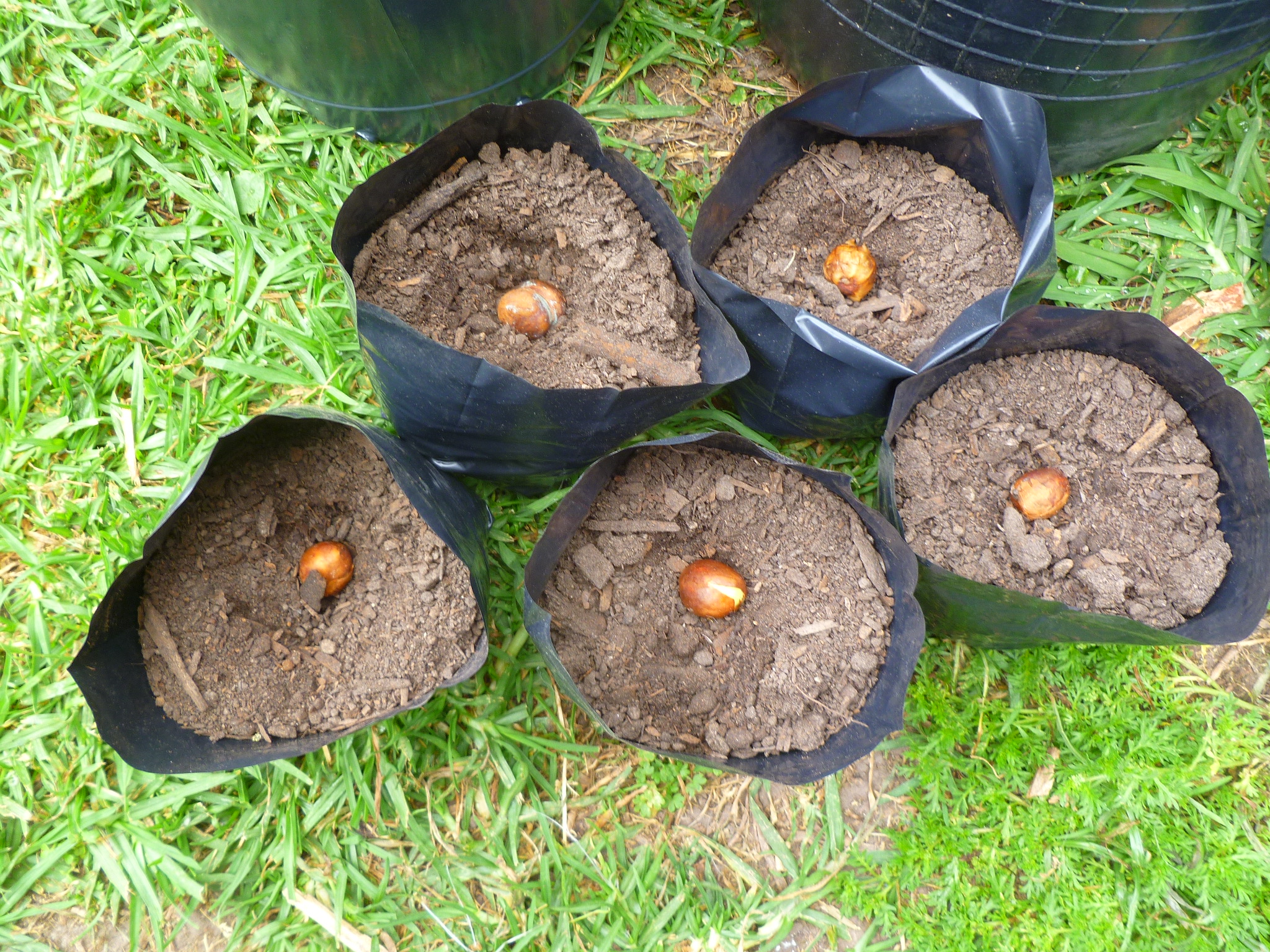 Initially, I wasn't sure about the name of this tree, and I am still not entirely sure, but searching on the internet I found a tree whose leaves look very similar to the ones from the one I took the fruits from, and I think that is the same species. I leave the sources from where I took the pictures: https://plants.ces.ncsu.edu/plants/eriobotrya-japonica/
I have liked this tree ever since I saw it for the first time because it reminded me of a lot of mango trees. Being from Venezuela, and especially the city where I used to live, Valencia, there are mango trees everywhere, and I grew up being so used to those trees that I saw this one and the fruits and the look of the fruit immediately reminded me of mangoes, that do not grow here in the southern hemisphere. I think they might be part of the same family or related somehow, because the form of the leaves, branches, and fruit, have a couple of things in common. I placed all the pots with the seeds I planted today on top of a palette, and I am going to be watering it and checking it on for the times to come, expecting, hoping that something will sprout to maybe move it to a sunnier spot in the garden.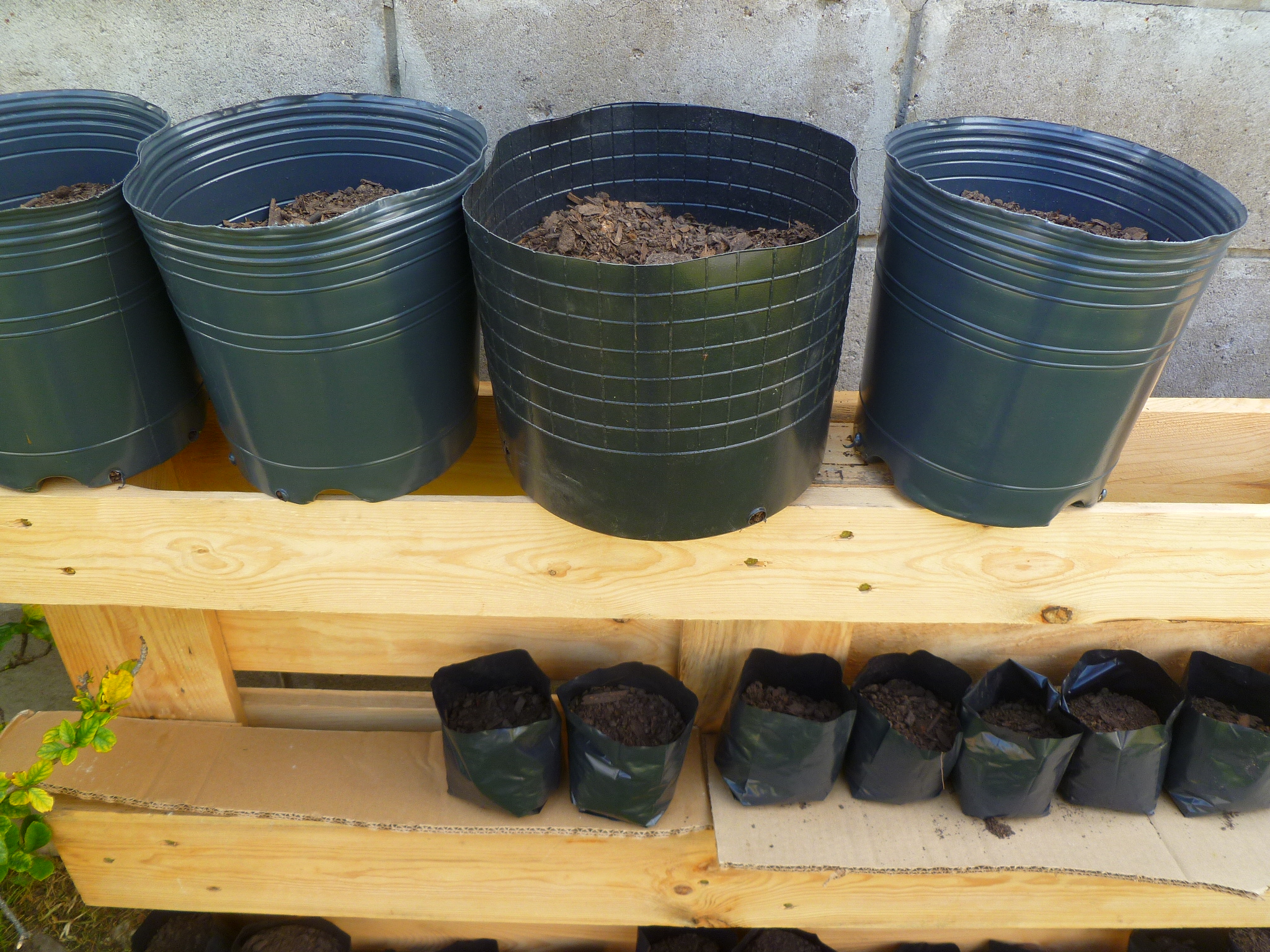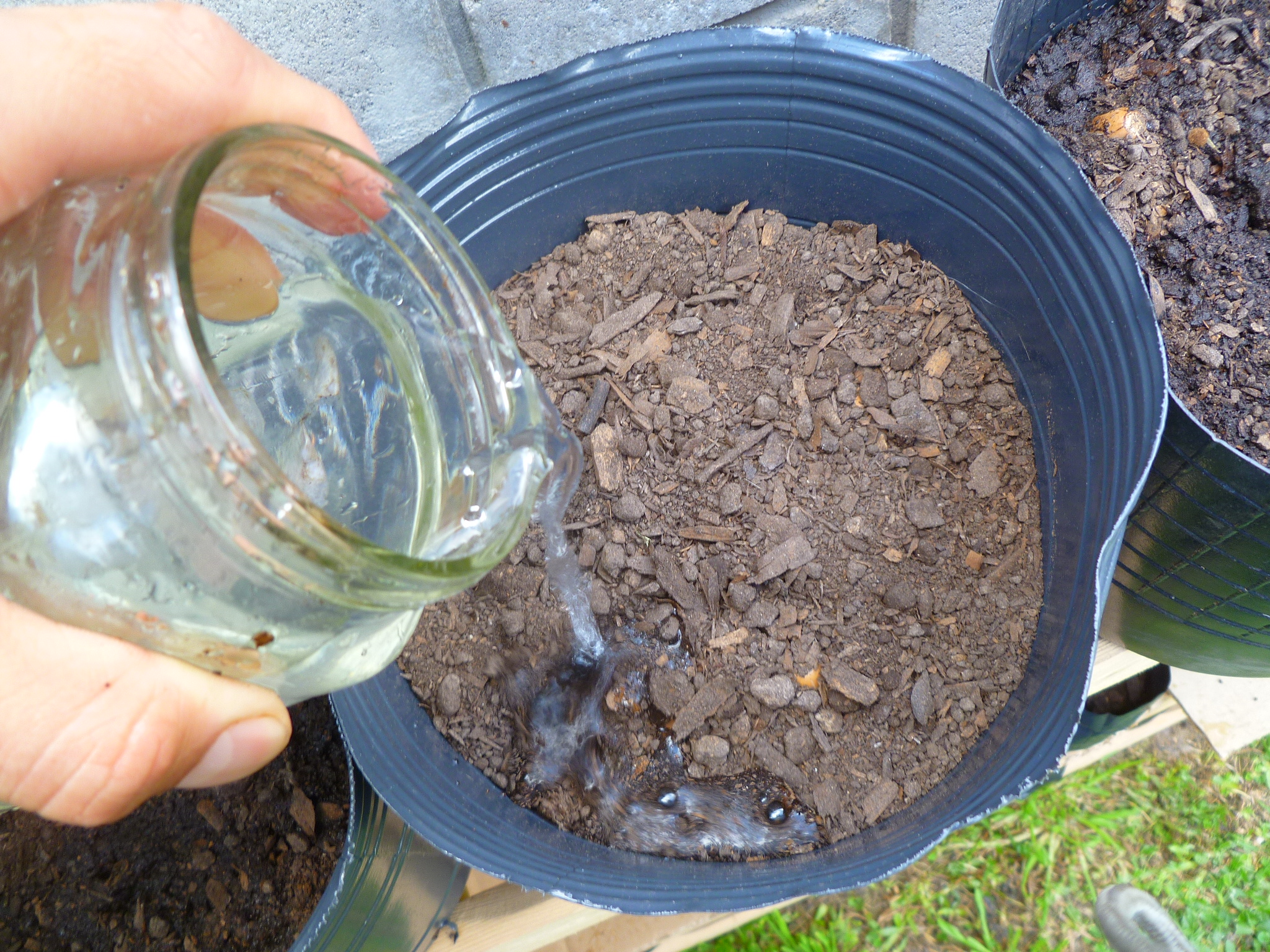 I hope that at least some of those seeds will turn into big and healthy trees in the future, ones that maybe I can transplant to a place where they can grow for many years even after I am gone.
As always, it is nice to be able to share my thoughts and new projects here with all of you. I thank you beforehand if you are so kind as to read what I write. Regards and best wishes to everyone.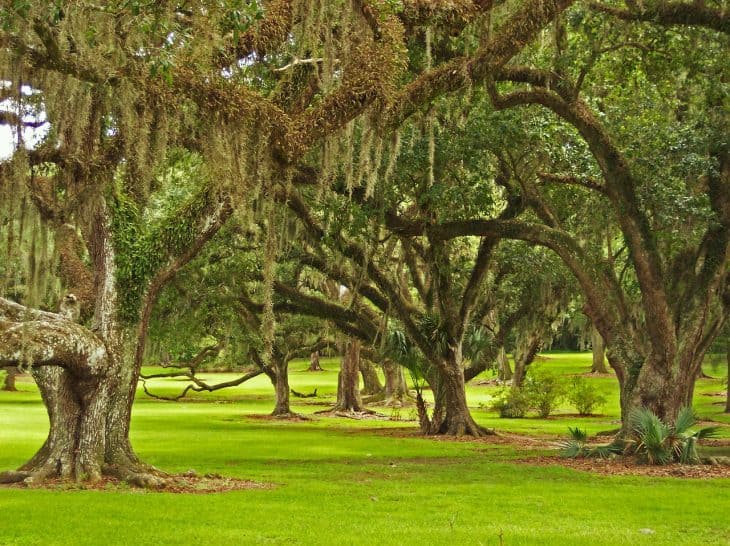 Taken from: https://facts.net/nature/plants/oak-tree-facts/
César.
---
---