Tag de los Recuerdos/ Tag of Memories @centeno2k
Hola amigos de
#hive
para mí es un gusto realizar este TAG de los recuerdos de la amiga
@carmenvmc
donde vamos a viajar en el tiempo con esos recuerdos bellos y no tan bellos de nuestra vida.
Hello friends of #hive for me it is a pleasure to make this TAG of memories of the friend @carmenvmc where we will travel in time with those beautiful and not so beautiful memories of our life.
¿Alguna foto o recuerdo que tengas de cuando eras niño?
Any photos or memories you have from when you were a child?
Cuando me celebraban los cumpleaños esto para mí era una emoción muy grande hasta con un mes de anticipación le vivía preguntando a mi madre cuánto faltaba para mí fiesta de cumpleaños y me encantaba escribir las tarjetas de invitación con los nombres de mis amigos.
When I had birthdays, I was very excited, even a month in advance, I kept asking my mother how long it would be until my birthday party and I loved to write the invitation cards with the names of my friends.
Me gustaba compartir con mis amigos comer muchos dulces, recibir regalos y poder elegir el motivo de mi fiesta todos los años, sin duda era para mí algo muy especial que ha quedado grabado siempre en mi memoria.
I liked to share with my friends eating lots of sweets, receiving gifts and being able to choose the reason for my party every year, without a doubt it was something very special for me that has always been engraved in my memory.
¿El recuerdo más triste que tengas?/Saddest memory you have?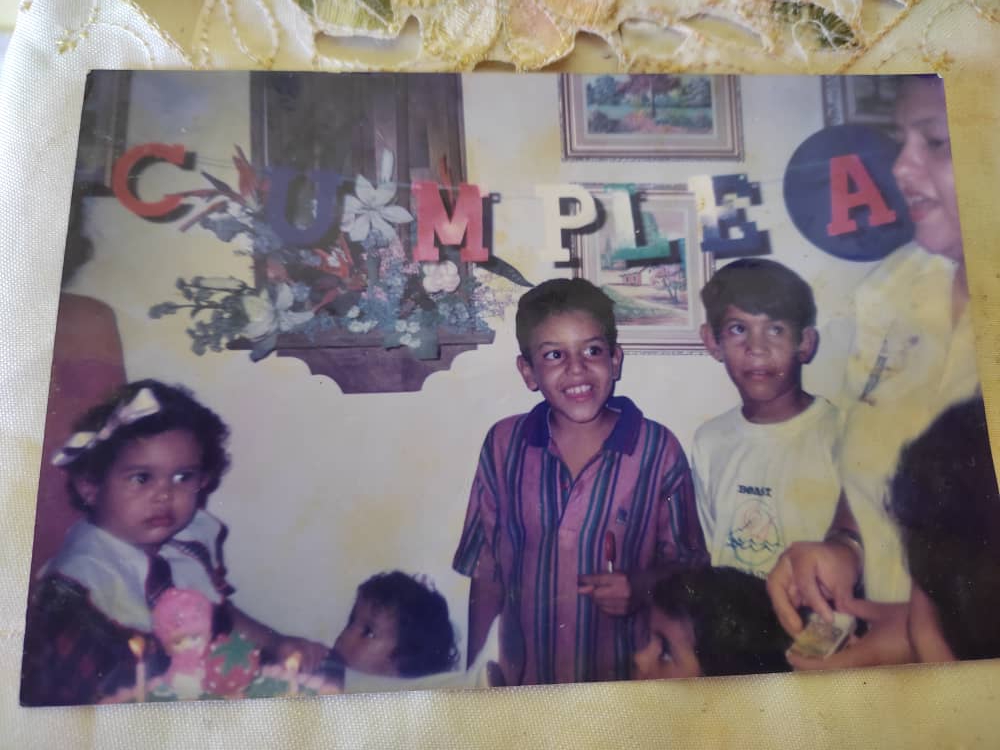 La pérdida de mi hermanita menor Marling, ella murió cuando yo tenía 10 años de edad a consecuencia de una enfermedad renal, yo recuerdo que venía de jugar fútbol y me dieron la noticia y me tiré al piso y comencé a llorar muy fuerte, para mí fué muy doloroso entender que ya no la iba a ver más.
The loss of my little sister Marling, she died when I was 10 years old as a result of a kidney disease, I remember I was coming from playing soccer and they gave me the news and I threw myself on the floor and started crying very hard, for me it was very painful to understand that I was not going to see her anymore.
Me hubiese encantado compartir muchos momentos con ella pero Dios decidió llevársela y ahora mi consuelo es que tengo un ángel hermoso que me está cuidando siempre.
I would have loved to share many moments with her but God decided to take her away and now my consolation is that I have a beautiful angel who is always watching over me.
¿Cuál fue el momento más feliz de tu vida?/What was the happiest moment of your life?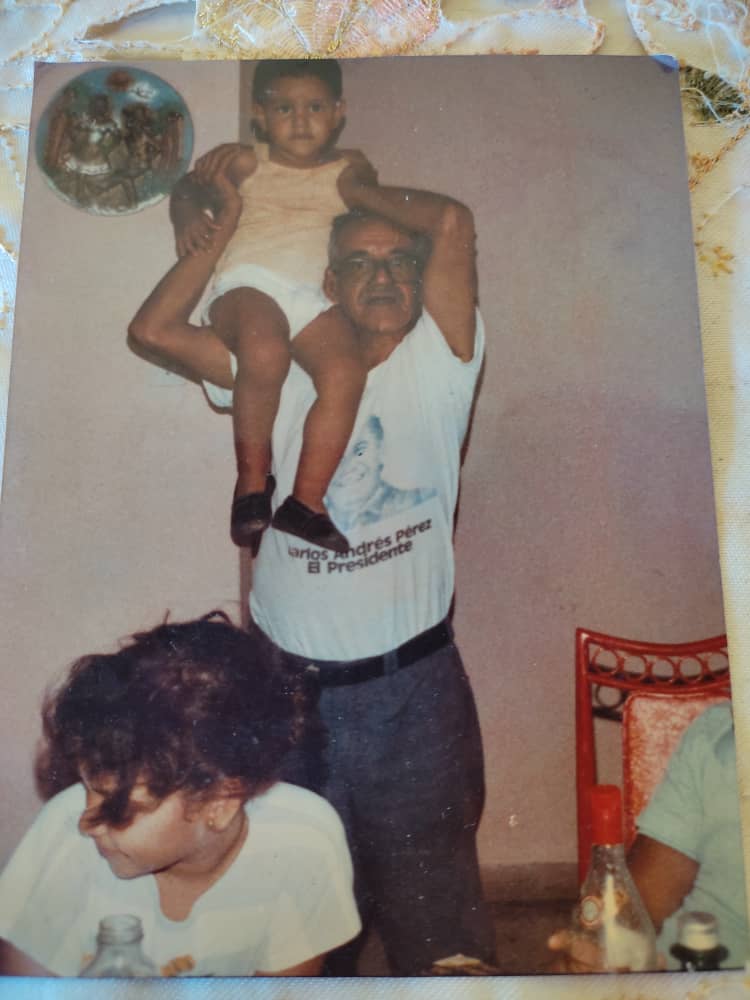 Tengo muchos momentos felices de mi vida pero lo que más recuerdo eran las salidas con mi abuelo que en paz descanse, él me sacaba a pasear todos los domingos y recorríamos muchos pueblitos de la ciudad y allí me contaba muchas historias de su vida, él me consentía en todo, yo recuerdo que todo lo que yo le pedía a mi abuelo el me lo daba no importa lo difícil que eso representaba para él y en todo momento me decía que yo era su mejor compañía.
He used to take me for a walk every Sunday and we would go to many small towns in the city and there he would tell me many stories of his life, he spoiled me in everything, I remember that everything I asked my grandfather for he would give me no matter how difficult it was for him and at all times he would tell me that I was his best company.
¿Alguna frase motivadora?/Any motivational phrase?
"Vive la vida día a día que la tenemos prestada" tenemos que disfrutar los momentos porque la vida es muy corta así que debemos de ser felices siempres y ver el lado positivo de todo.
"We have to enjoy the moments because life is very short so we should always be happy and see the positive side of everything.
Me encantó este TAG de recuerdos para compartir con uds los momentos felices y tristes de mi vida, espero que muchas personas se sumen invito a @geritacs94, todas las fotos son de mi autoría.Saludos.
I loved this TAG of memories to share with you the happy and sad moments of my life, I hope many people join I invite @geritacs94, all photos are of my authorship.Saludos.
---
---