The weight of beauty in society [Es-En]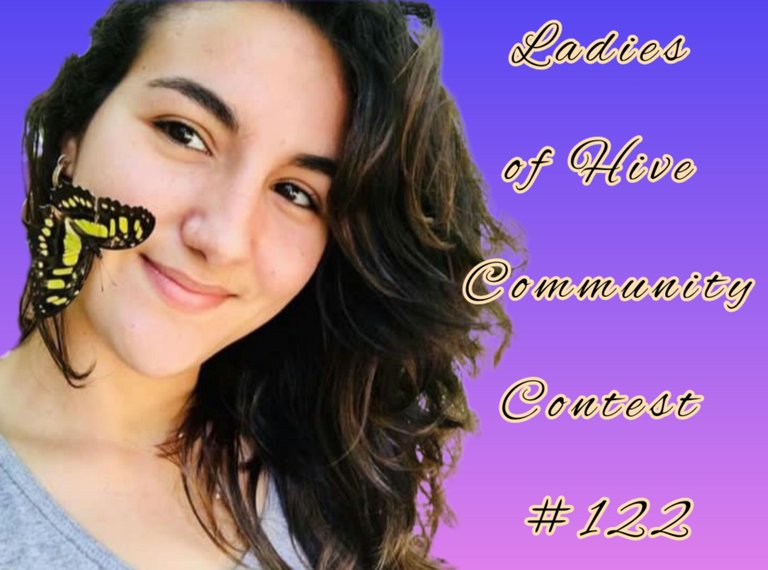 Hola familia linda de Hive 🥰
Es mi primera vez publicando por acá y lo hago para participar en el concurso de esta semana, respondiendo a sus dos interesantes preguntas que nos llevan a reflexionar. Me gustaría invitar a mis amigas @saraleo, @nanixxx y @yanetedita.
1. ¿Por qué crees que la sociedad da tanto valor a la belleza cuando no tiene ningún propósito funcional?
Creo que los seres humanos tenemos un sentido innato para medir la belleza basado en la simetría, además de un factor cultural y educativo muy fuerte detrás.
Lo que puede parecer bonito en muchas culturas, en otras sería todo lo contrario. En Etiopía, por ejemplo, a las niñas cuando cumplen 15 años comienzan a colocarles enormes discos de madera para deformarles el labio.
Por otro lado, la necesidad de aceptación nos lleva a querer cumplir ciertos parámetros establecidos con el fin de querer encajar, muchas veces a costa de nuestra salud.
Las grandes marcas e industria de la belleza se han aprovechado de esta debilidad para vendernos productos de todo tipo que prometen un ideal de belleza casi imposible de alcanzar. Día a día se hacen más ricos a costa de nuestras inseguridades. Somos bombardeados con disímiles mensajes subliminales para que compremos cremas, fajas, cirugías, dietas y el tan famoso Photoshop.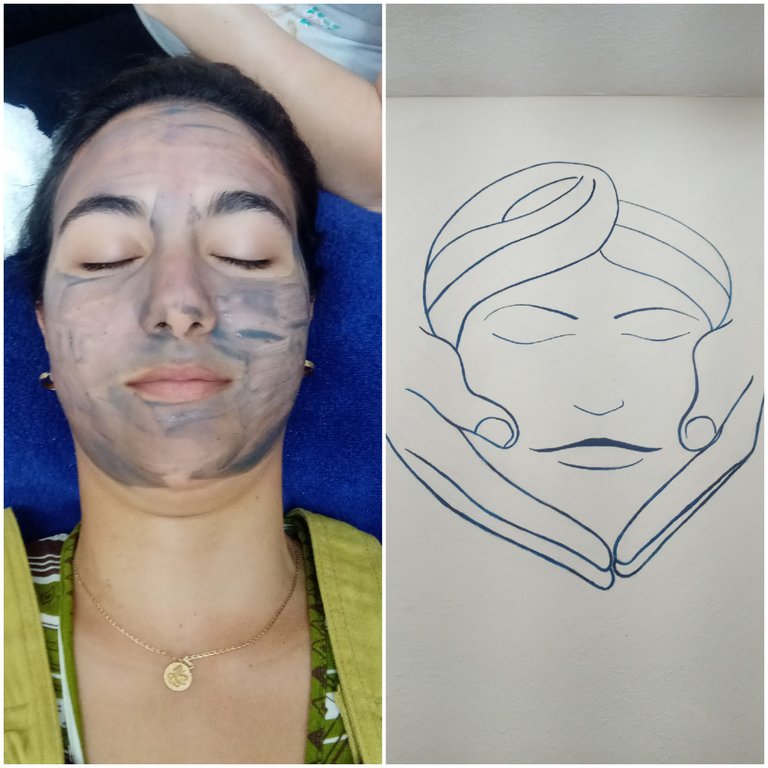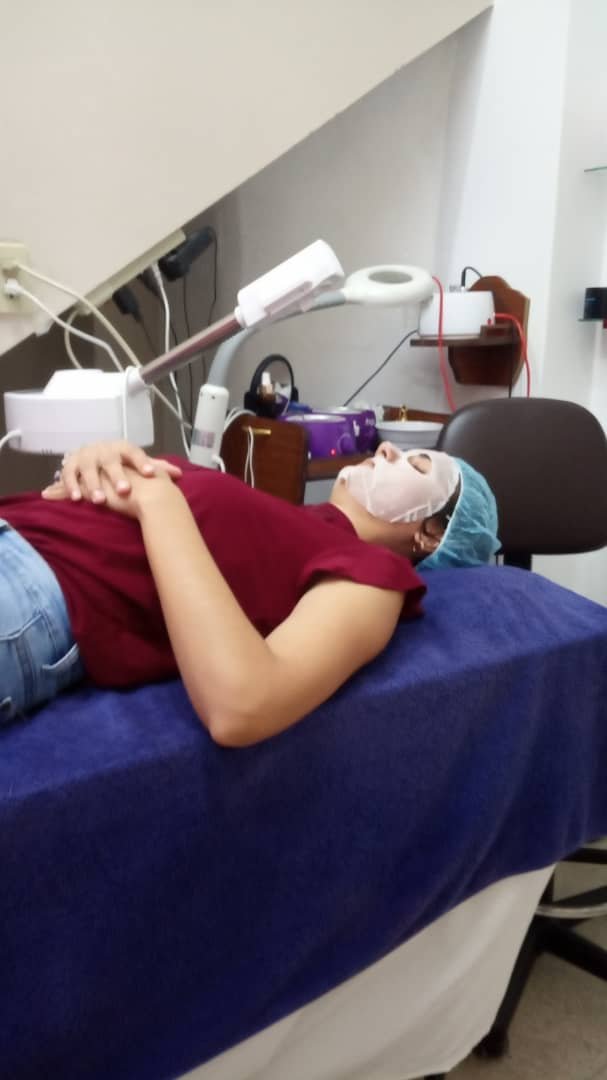 Esto ha causado y sigue causando a día de hoy grandes estragos, desde la bulimia, depresión, cirugías que desfiguran y modifican totalmente nuestra verdadera esencia, hasta convertirnos en esclavos del espejo y los estereotipos de belleza constantemente cambiantes.
Creo que es nuestro deber hacernos conscientes y educar sobre el significado de la verdadera belleza, que va mucho más allá de las apariencias. Para mí, la belleza es algo interno que se ve reflejado luego en el exterior; mucho más asociado a la salud y el estado emocional.
La aceptación y el amor hacia nosotros mismo es un terreno donde todavía nos queda mucho por conquistar, es un trabajo diario, y muy bonito además.
No digo que seamos totalmente radicales, a todos nos gusta ser nuestra mejor versión, y eso lo veo perfecto; pero siempre desde la conciencia y el respeto hacia nuestra salud, los demás y el medio ambiente.
2. ¿Qué trabajo se te daría fatal?
Esta pregunta me da mucha gracia, porque para mí es demasiada obvia la respuesta. 😅
Las matemáticas, cualquier trabajo que tenga que ver con ellas sin duda se me daría fatal. Las detesto, dice @saraleo que tengo aversión hacia ellas. Llegué incluso a pensar que era dislexia. En la escuela siempre fue mi nota más baja, mientras al contrario en las demás materias tenía buenas calificaciones. Sufrí mucho esto, y a día de hoy todavía lo sufro, casi siempre evito hacer cálculos, y si los hago me demoro un montón.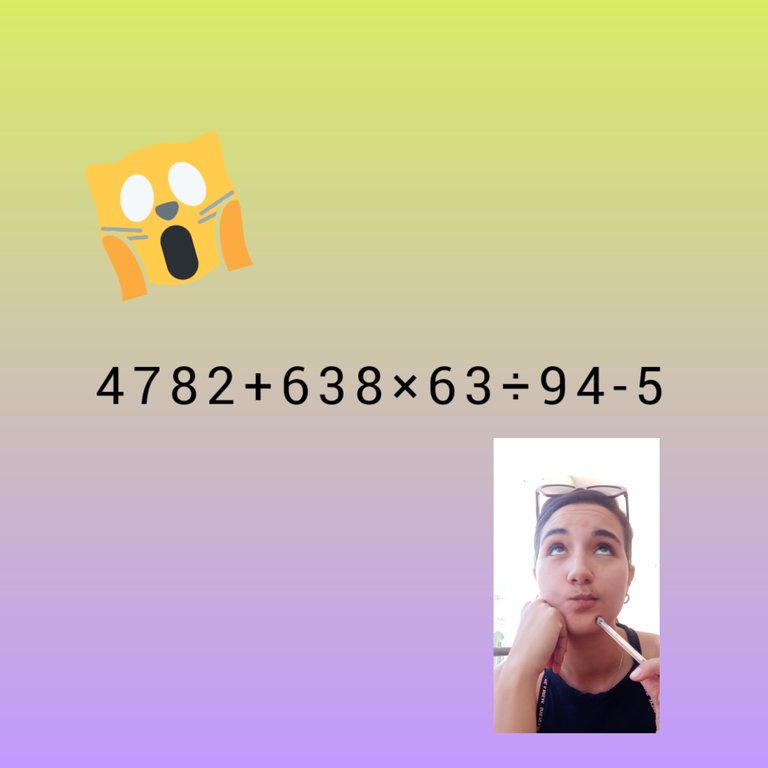 Sin embargo, las letras se me dan mucho mejor, adoro leer y escribir. Puedo terminar un libro entero en menos de una semana, incluso en dos días si me enamora.
Entonces, sin pensarlo mucho, no podría ser Económica, o Contadora, moriría de aburrimiento y frustración 😅🤭
Reflexioné, he investigué un tiempo sobre esto hasta que me di cuenta, que todos poseemos un tipo de inteligencia diferente, o somos mejores en un área que en otra, y por ello no debería sentirme mal ni menos que nadie. Siempre podemos pedir ayuda o contratar a alguien que haga el trabajo por nosotros.
In English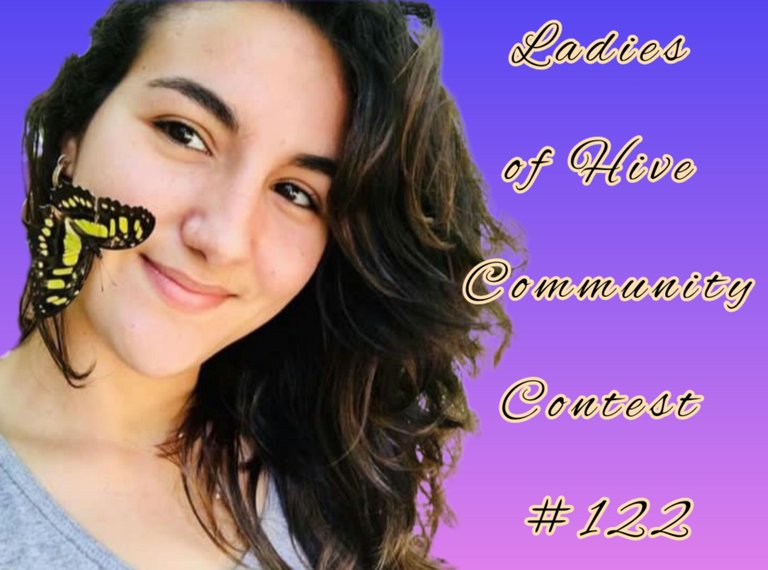 Hi Hive's beautiful family 🥰
It's my first time posting over here and I'm doing it to participate in this week's contest, answering your two interesting and thought-provoking questions. I'd like to invite my friends @saraleo, @nanixxx and @yanetedita.
Why do you think society places so much value on beauty when it serves no functional purpose?
I think we humans have an innate sense of measuring beauty based on symmetry, plus a very strong cultural and educational factor behind it.
What may seem beautiful in many cultures, in others would be the opposite. In Ethiopia, for example, when girls turn 15 years old, they begin to have huge wooden disks placed on them to deform their lips.
On the other hand, the need for acceptance leads us to want to meet certain established parameters in order to fit in, often at the expense of our health.
Big brands and the beauty industry have taken advantage of this weakness to sell us products of all kinds that promise an ideal of beauty that is almost impossible to achieve. Day by day they get richer at the expense of our insecurities. We are bombarded with dissimilar subliminal messages to buy creams, girdles, surgeries, diets and the so famous Photoshop.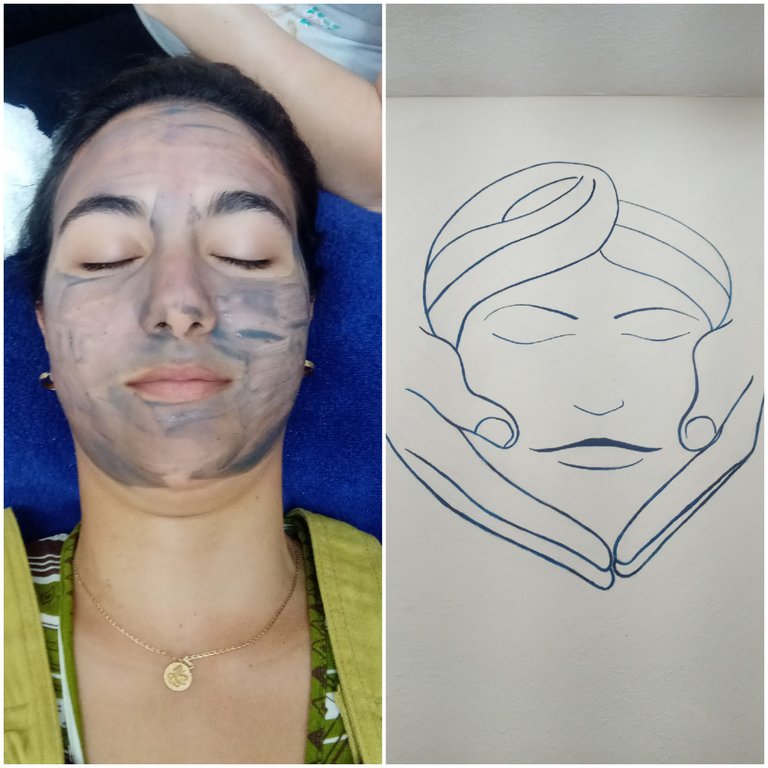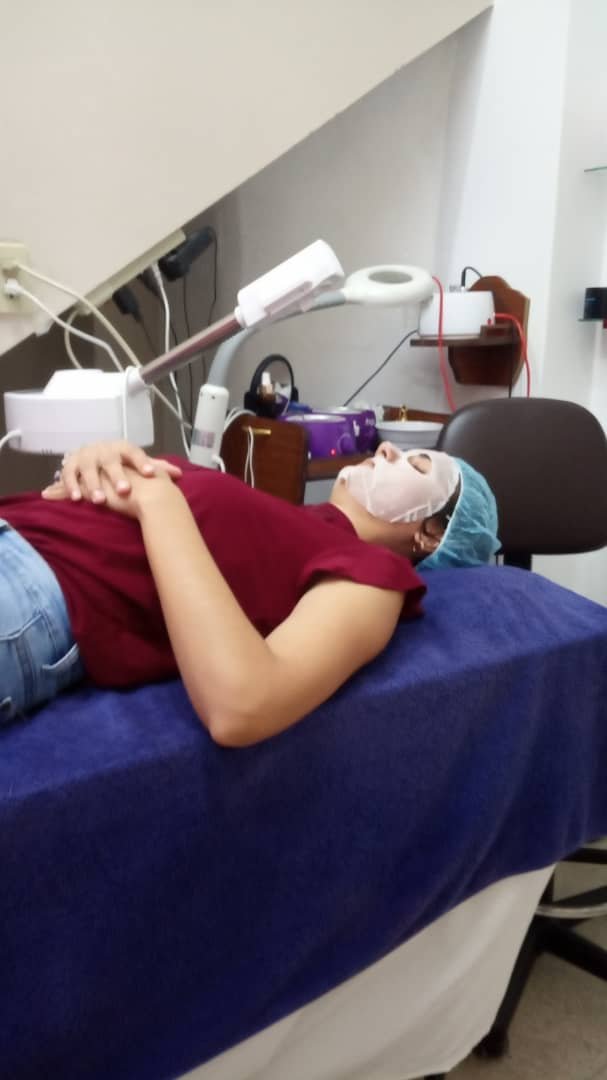 This has caused and continues to cause great havoc today, from bulimia, depression, surgeries that disfigure and totally modify our true essence, to becoming slaves of the mirror and constantly changing beauty stereotypes.
I believe it is our duty to become aware and educate ourselves about the meaning of true beauty, which goes far beyond appearances. For me, beauty is something internal that is then reflected on the outside; much more associated with health and emotional state.
Acceptance and love for ourselves is a field where we still have a lot to conquer, it is a daily work, and very beautiful too.
I'm not saying that we should be totally radical, we all like to be our best version, and I think that's perfect, but always with awareness and respect for our health, others and the environment.
What job would you be terrible at?
This question makes me laugh a lot, because for me the answer is too obvious. 😅
Mathematics, any job that has to do with it I would definitely be terrible at it. I hate them, @saraleo says I have an aversion to them. I even went so far as to think it was dyslexia. In school it was always my lowest grade, while on the contrary in the other subjects I had good grades. I suffered a lot from this, and to this day I still suffer from it, I almost always avoid doing calculations, and if I do I take a lot of time.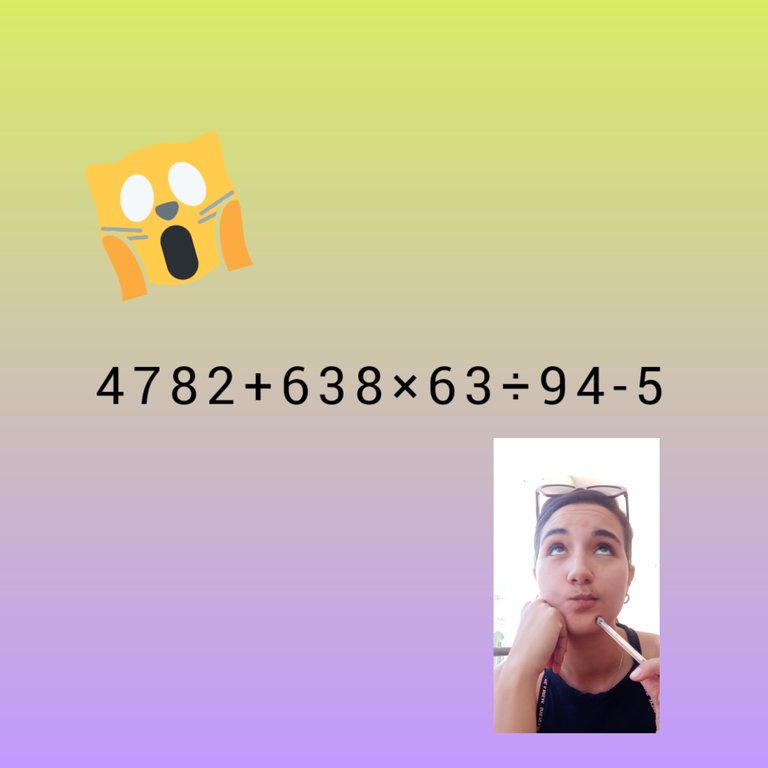 However, I am much better at writing, I love reading and writing. I can finish a whole book in less than a week, even in two days if I fall in love with it.
So, without much thought, I couldn't be an Economist, or an Accountant, I would die of boredom and frustration 😅🤭
I reflected, I have researched about this for a while until I realized, that we all possess a different type of intelligence, or we are better in one area than another, and for that I should not feel bad or less than anyone else. We can always ask for help or hire someone to do the work for us.

Todas las fotos fueron tomadas y editadas por mi. El Inglés no es mi idioma nativo, usé www.DeepL.com/Translator.
All photos were taken and edited by me.
English is not my native language. I have translated my text with: www.DeepL.com/Translator.
---
---