Art Journal: Winter Sunset For the Beginners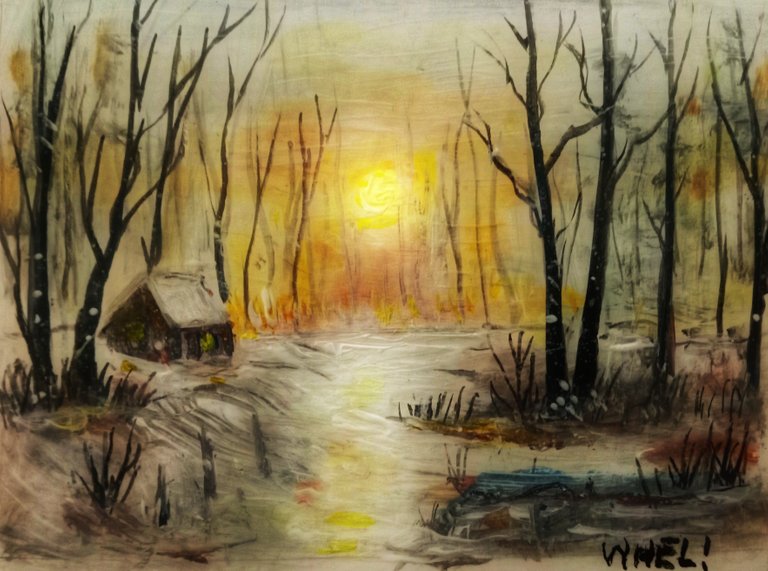 Hello Hiver friends, How are you doing? I'd like to welcome you to my art journal. Another day another exciting art I was created today. This is a random art of winter sunset. It was just started with the outline and the result is pretty good.
The warm color of the golden light of winter sunset is lovely, I can say it's a soothing scene. likewise, the snowy scene during this season is really pleasing to look at.
Materials Needed:
👉 Watercolor Paper or sketching Paper
👉 Pencil and eraser
👉 Ruler
👉 Clean Water
👉 Rag
👉 Paper napkin
Acrylic Paint:
👉 Titanium white
👉 Mars black
👉 Burnt sienna
👉 Ultramarine blue
👉 Yellow
Brushes:
👉 Flat Brush /small #10, 10/32 / 8.0mm
👉 Liner Brush #2 / 2/32" / 1.6mm
👉 Round Brush #8 / 5/32" / 4.0mm
Step:1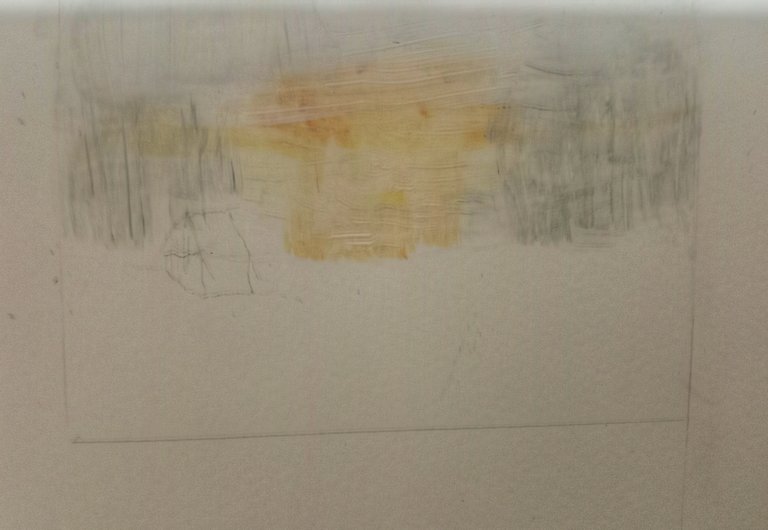 Step:2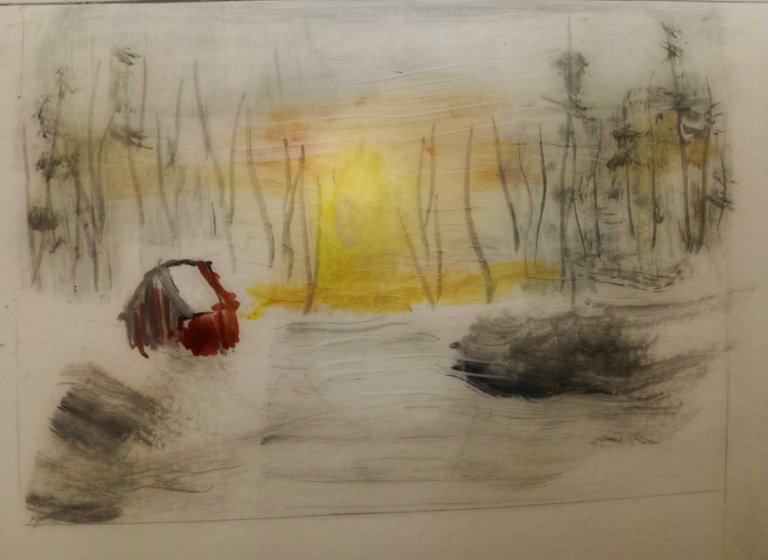 Step:3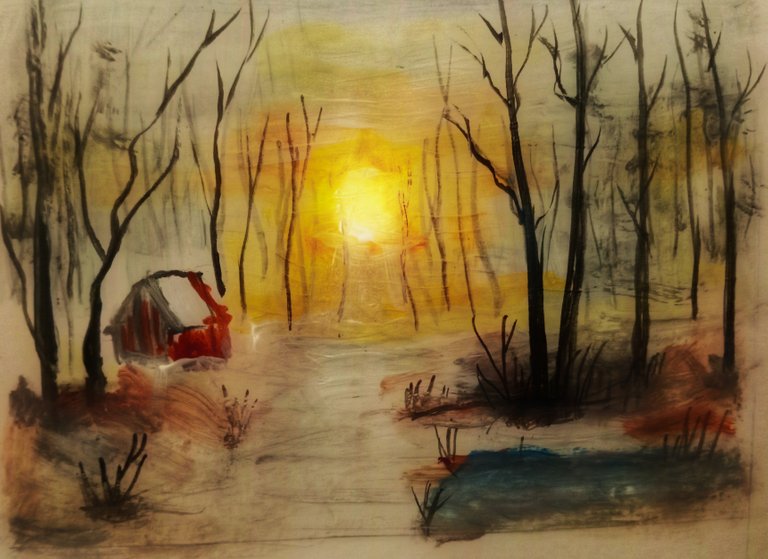 Step:4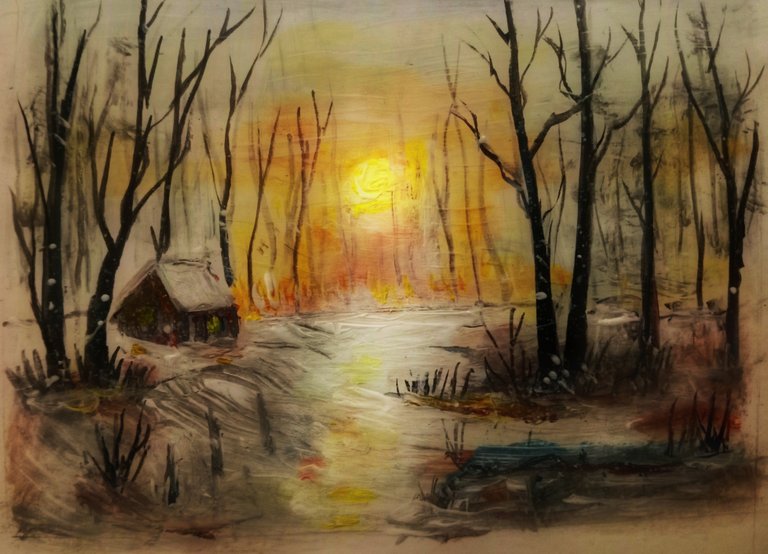 Step:5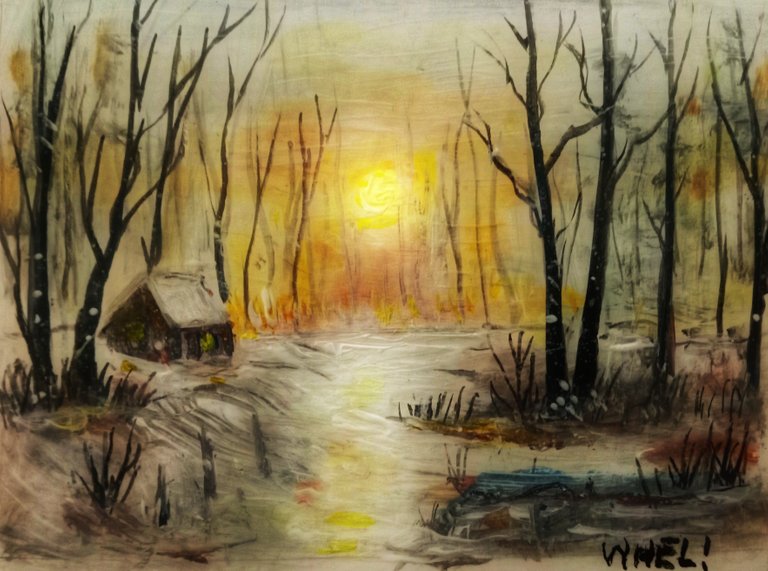 I hope you enjoyed this post and thank you for stopping by!
Happy Art!😀

---
---