My Favourite TV Series - Sketch (Korean TV Series)

The sketch is a Korean TV series. I watched this series in the Hindi language from Diseny+ Hoststar. When I start to watch this series, I didn't expect anything from this series. Even I didn't think that I would have watched the full series. But from the beginning of this series, I got involved deeply in it. Because it made me excited to know what will happen next and how? Watched all episodes and it was fun.
My rating for this series: 9/10 (9 out of 10 star)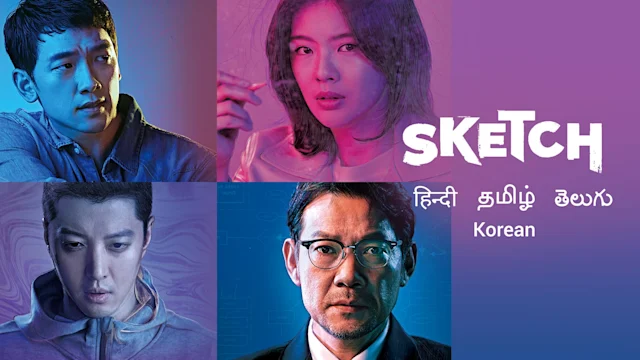 Image Source

QC community contest topic -
What is your favorite TV/streaming series? What is it about and why do you like it?
Sketch (Korean TV Series)
I have watched several series, but not much. The sketch is my favorite TV series. Also, I liked some others series too. But This one is in first place from my favorite TV series.
Sketch - Non-Spoiler Review
Sketch has a very good story. The story revolves around Kang Dong-Soo and Yoo shi-hyun. Kang Dong-Soo is the most important character of the series. Yoo Shi-hyun can see the future by drawing sketches. There are many plots in this series. All characters acted very well in the show. This series contains suspense, thrills, crime, revenge, action, and love. This series also shows different choices for the main characters and how this affects them in the coming times.
---
What is it about and why do I like it? (Spoiler warning...)
The story of the series revolves around Kang Dong-Soo and Yoo Shi-Hyun. Kang Dong-Soo is a brilliant and skilled detective. While Yoo Shi-Hyun is a detective who can see the future before crime happens by drawing sketches.
Yoo Shi-Hyun informs Kang Dong-Soo that his fiance's life is in danger. However, he tries his best to save her. But his fiance got murdered mysteriously and he couldn't save her.
He decides to take revenge for his fiance's death. He joins with Yoo Shi-Hyun to capture criminals and stop them before crime happens. The story goes and there are lots of turns and twists which make you involved in the story.
I liked this series because it has a beautiful story and presentation. I can say that it's well-made series and the best series that ever watched.
That's it for my today's blog. Thank you...

This post is an entry post for the QC Community Weekly Contest by @queercoin
I hope you liked my post. If you want to see similar content. Then you can follow me. Have a wonderful day. Thank you...


---
---