Did you see yesterdays conjuction? [EN] / [PL] Czy widzieliście wczorajszą koniunkcję?
Yesterday on the sky was quite interesting meeting of two planets (today it will be also possible!). Maybe you saw that they were closer and closer from a few days. And yesterday they were very close each other.
Wczoraj na niebie można było obserwować całkiem ciekawe ułożenie planet (dziś również będzie taka możliwość!). Może widzieliście od kilku dni, jak zbliżały się do siebie. Wczoraj były już bardzo blisko.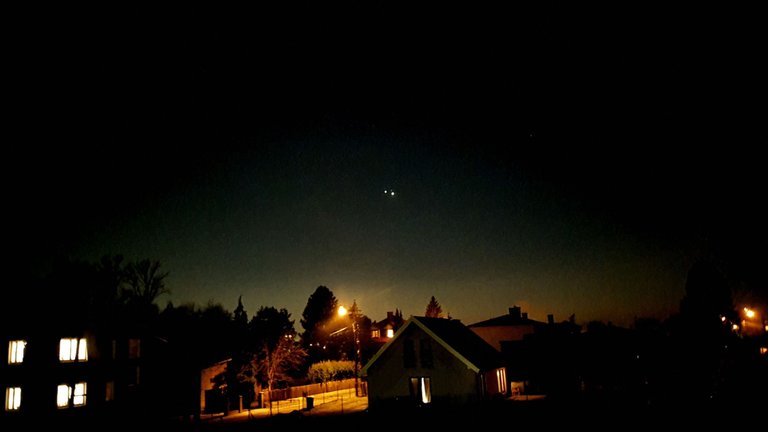 There are two brithest planets on the sky - so it was visible even during the dusk.
To są dwie najjaśniesze planety na niebie, więc dwie kropki świeciły już mocno nawet podczas zmierzchu.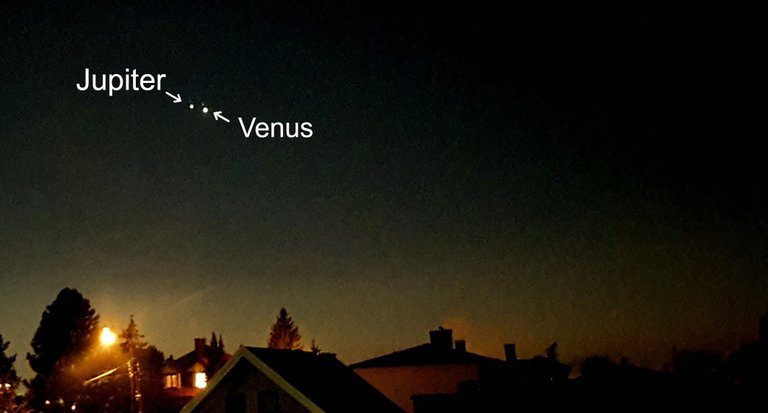 That photos was shoot about 7pm (in Poland). Planets went to the horizon and wasn't visible about 9pm.
Te zdjęcia były zrobione około godziny 19tej. Planety z czasem schodziły coraz niżej w stronę horyzontu i ja nie widziałem ich już około 21.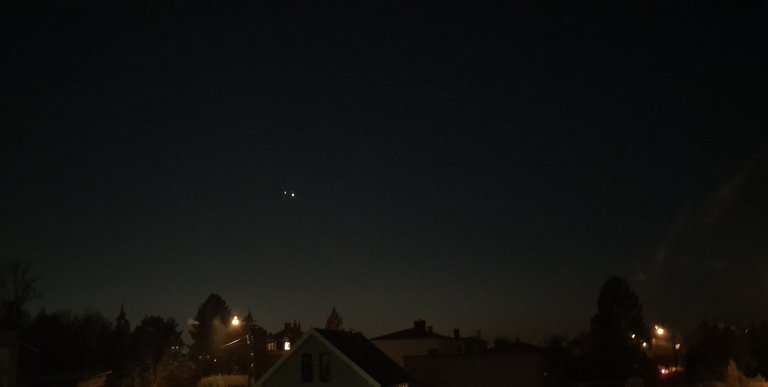 And great news! Today should be the best day to see it again ;) Look in the evening to the West!
About 6pm you can start to observe (of course if there will be no clouds on the sky)
I na koniec, dobra wiadomość! Dziś powinniśmy mieć okazję oglądać. Planety będą widoczne na zachodzie. Już od około 18tej można zacząć obserwację (jak tylko oczywiście brak chmur dopisze).
Today possible seeing of conjuction of Venus and Jupiter:
Dzisiejsza możliwość zobaczenia koniunkcji Wenusa i Jowisza: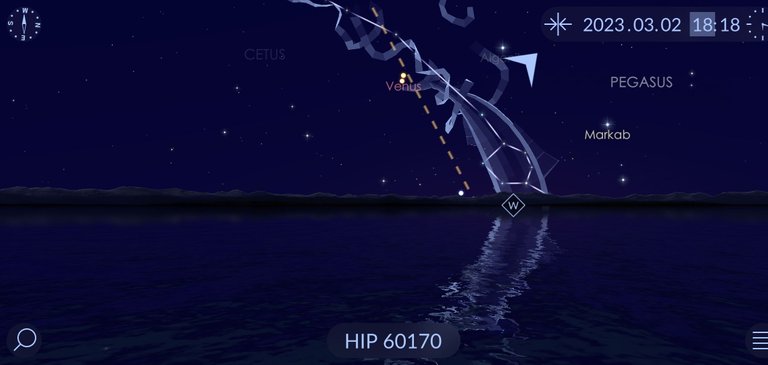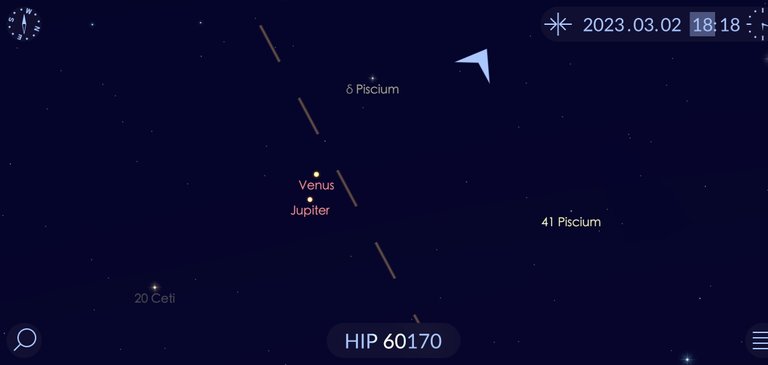 ---
---