My first rose in Mother's Month. 🌹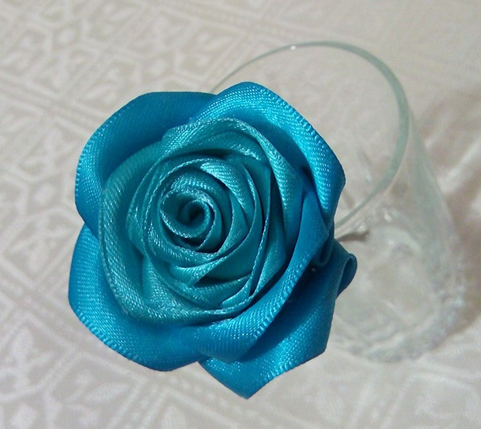 🍃🍃🍃🍃🍃
   Let's see how many of us here have good memories and live episodes of true love. Remember when in school, home or church we were taught beautiful poetry to dedicate to the Virgin, to mothers or to our teachers. Everyone's favorite was:

"𝕺𝖚𝖙 𝖔𝖋 𝖙𝖍𝖊 𝖘𝖐𝖞 𝖋𝖊𝖑𝖑 𝖆 𝖗𝖔𝖘𝖊,
𝕸𝖞 𝖒𝖔𝖒 𝖕𝖎𝖈𝖐𝖊𝖉 𝖍𝖊𝖗 𝖚𝖕,
𝕳𝖊 𝖕𝖚𝖙 𝖎𝖙 𝖎𝖓 𝖍𝖊𝖗 𝖍𝖆𝖎𝖗,
𝕬𝖓𝖉 𝖍𝖔𝖜 𝖓𝖎𝖈𝖊 𝖘𝖍𝖊 𝖑𝖔𝖔𝖐𝖊𝖉"
---
   How beautiful, isn't it? The times we used to say it to my mother back in the day come to mind, I also remember that we used to make her cards on a sheet of paper, with a beautiful drawing, almost always a pretty red rose.

   I don't know much about poetry but I do know a lot about handicrafts and this year I want to do some little things to give to my friends, at least the ones I have closer to me, since because of the quarantine we can't go anywhere like in previous years, we used to do barbecue, sancocho, walks, beer and we used to receive gifts by the bunch.
   Today I come to bring you a beautiful blue rose, made with Razo number 2 ribbon.

"Step by step"

We start by cutting 7cm ribbons, in total you must cut 13.
We'll form all the petals with the help of the tinder. For this I made a mini video that I leave at the end of the post.

When we have all our petals formed, we glue with silicone one next to the other as shown in the picture.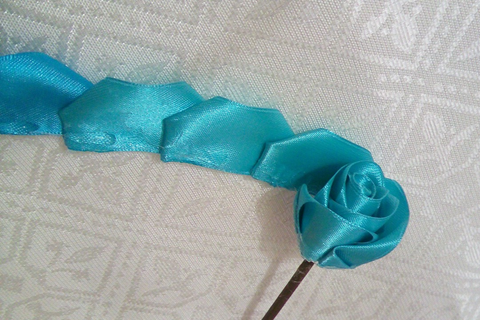 After they are dry, turn around to the other side and water the silicone all over the bottom edge, take a tall stick and pick them up by turning and squeezing the base a little bit, but not too much.

Mini video of how the petals are made 🌹
   Well friends, I hope you liked the tutorial, the flowers are definitely beautiful however they come and if they are given with love they become more beautiful.
   These flowers can be used for many things, souvenirs, centerpieces, you can decorate them much more with leaves and ribbons. If I were living in the Andes would give one to each mother after leaving the Mass. These are just details that bring a smile to people's faces and leave a good memory in their souls.
   I say goodbye, see you soon, I love you very much, and take care please.

STAY HOME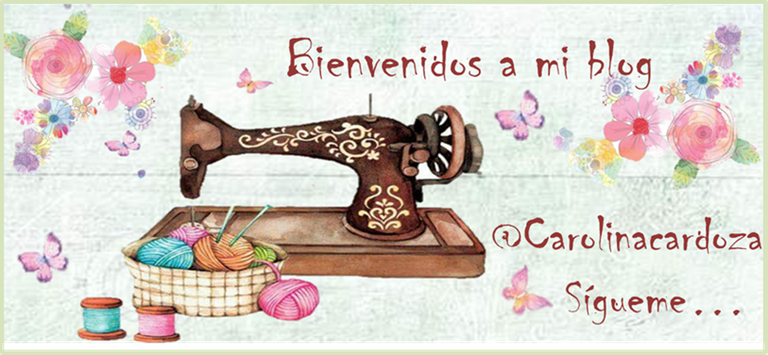 Images taken with my Kronos-net cell phone camera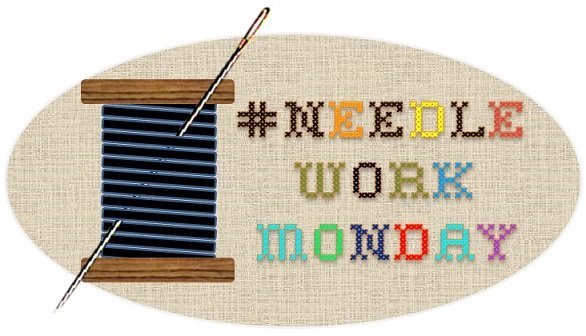 ---
---