Anniversary N° 5: Our History [ENG/ESP]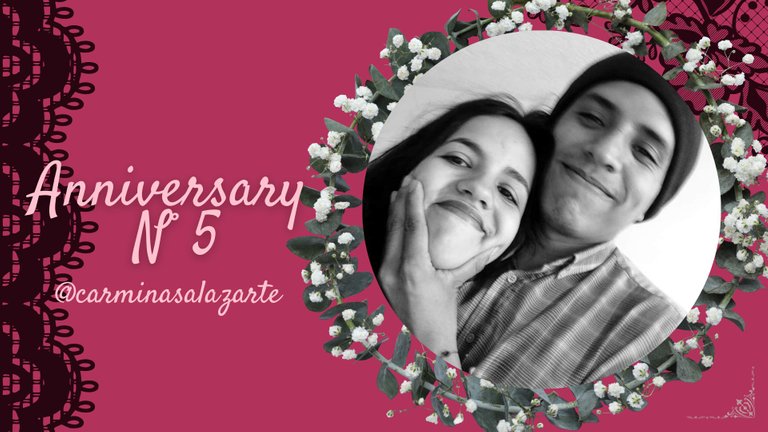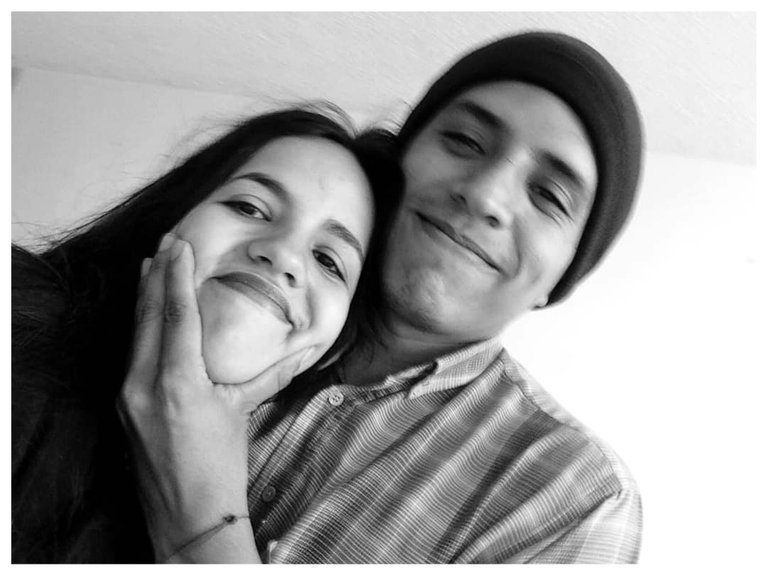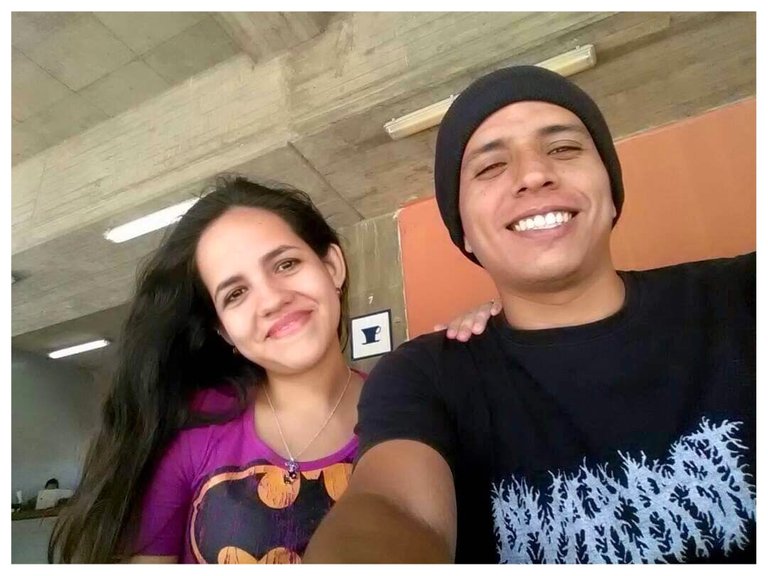 Hello everyone! Today I bring you a new article dedicated to celebrate five years of union with my partner, Wilfredo Campos. A publication out of what I usually publish but, that I consider appropriate to share here. So here I will show you a little of what we did that day and I will also talk a little about how little by little this beautiful relationship came about. Let's start!
I met Wilfredo about seven years ago through a group of friends we had in common. I'm not going to lie, at first we only chatted on Facebook and shared tastes in music, art and reading. That was a big step since we got along very well because of our similar tastes and mutual appreciation and finally we got to know each other personally. We used to frequent rock events or concerts. The first time we met was in a well known bar in Valencia called Oh, how cool! and we shared a few drinks. I was quite nervous because I have always been shy. Luckily for me he was very nice and tried to make me feel comfortable.
¡Hola a todos! El día de hoy les traigo un nuevo artículo dedicado a celebrar cinco años de unión con mi pareja, Wilfredo Campos. Una publicación fuera de lo que habitualmente suelo publicar pero, que considero apropiado compartir por aquí. Así que aquí les mostraré un poco de lo que hicimos ese día y también hablaré un poco sobre como poco a poco se dió está bonita relación ¡Comencemos!
Conocí a Wilfredo hace ya unos siete años a través de un grupo de amistades que teníamos en común. No les voy a mentir, al principio solo chateabamos por Facebook y compartíamos gustos por la música, el arte y la lectura. Eso fue un gran paso ya que nos llevábamos muy bien por los gustos similares y el mutuo aprecio y finalmente se dió conocernos personalmente. Solíamos frecuentar eventos o conciertos de rock. La primera vez que nos vimos fue en un bar conocido de Valencia llamado ¡Oh, que bueno! y compartimos algunos tragos. Estaba bastante nerviosa porque siempre he dido tímida. Para mí suerte el fue muy amable y trato de hacerme sentir en comfort.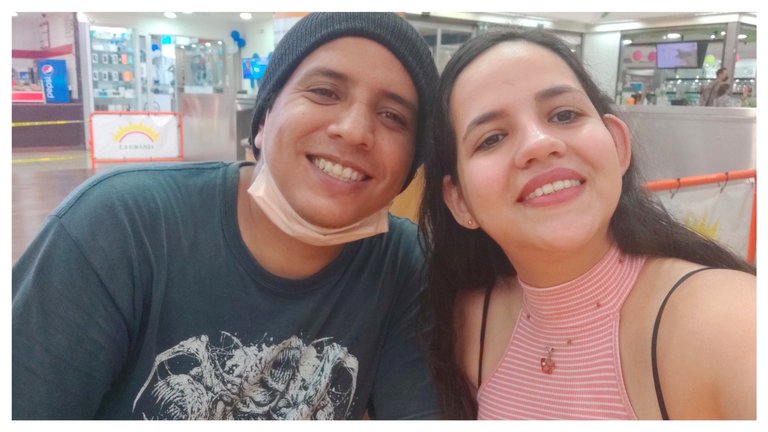 By this point Payo (it's his nickname and we all used to call him that) and I just had a good friendship. I remember very fondly the time he insisted that we go with his friends to visit Cumaca, a mountainous area with rivers located in San Diego, Carabobo. It was nice since I don't usually go to that kind of places and I had a great time thanks to his attention. I don't like climbing, mountains, nothing like that, but he loved it. I think he made me love this kind of activities a little bit. Then things changed.
Little by little we became very close. He had already moved to Puerto Ordaz and I stayed in Valencia, so we only communicated by messages, and thanks to that a stronger affection began to emerge. I missed him a lot. Halfway through the year he proposed me to be his boyfriend and I agreed, it was July 27, 2017. That's the date we took as official to celebrate our anniversaries. And I must say it has been a really good relationship.
Para este punto Payo (es su apodo y todos solemos llamarlo así) y yo solo teníamos una buena amistad. Recuerdo con mucho cariño la vez que insistió en que fueramos con sus amigos a conocer la Cumaca, un sector montañoso con ríos ubicado en San Diego, Carabobo. Fue lindo ya que yo no suelo ir a ese tipo de sitios y la pasé muy bien gracias a su atención. No me gusta escalar, subir montañas, nada de eso pero, a él le encantaba. Creo que me hizo querer un poco este tipo de actividades. Luego las cosas fueron cambiando.
Poco a poco nos volvimos muy unidos. Ya él se había mudado a Puerto Ordaz y yo quedé en Valencia, así que solo nos comunicabamos por mensajes, y gracias a ello empezó a surgir un cariño más fuerte. Lo extrañaba mucho. A mitad de año me propuso ser su novio y yo accedí, fue el 27 de Julio de 2017. Es la fecha que tomamos como oficial para celebrar nuestros aniversarios. Y debo decir que ha sido una relación realmente buena.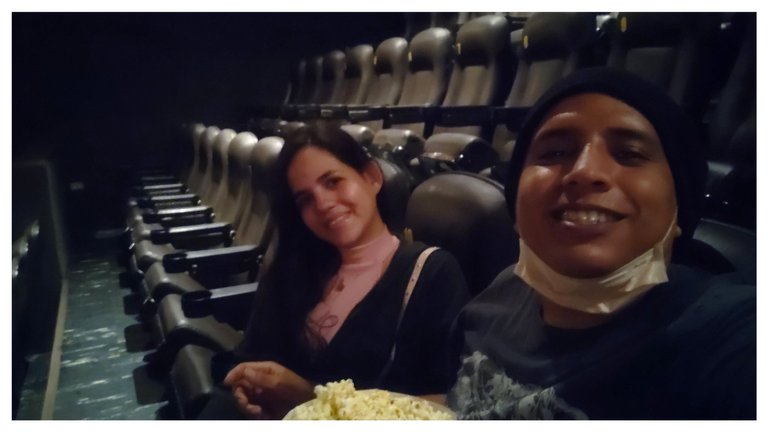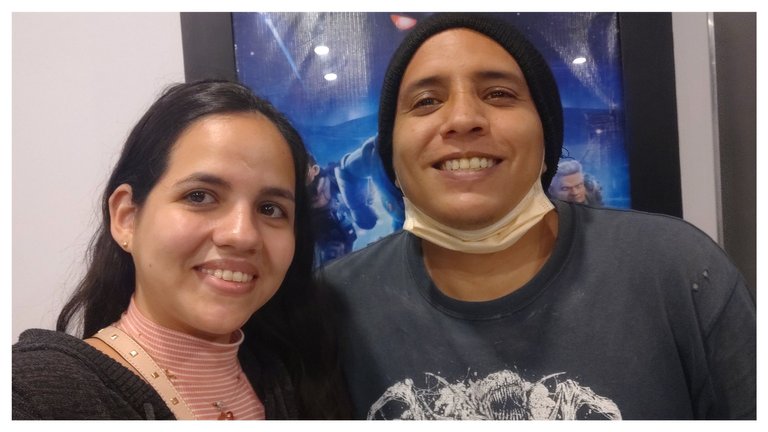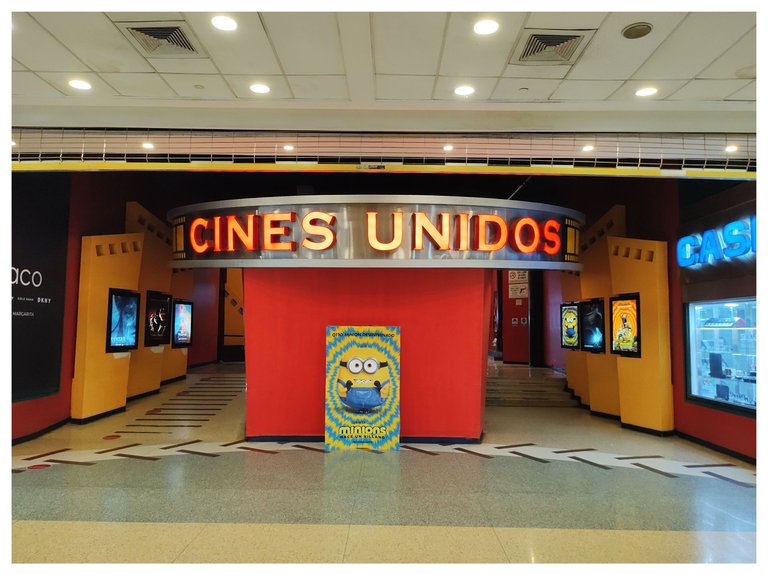 I was pleased that we were both very mature and immediately looking for something serious and nice. Nothing half-hearted. There was never a moment where we doubted each other, it was almost as if we had known each other forever and I think that's because we had a few years of friendship. That helped us to be comfortable where we were. Obviously, a couple's relationship is a very different thing than a friendship and although we had some problems in terms of taste and ways of doing things, over time we found ways to resolve those mishaps.
In 2019, on December 29, Wilfredo decided to propose to me. He had his guitar and I had told him that I really liked the Concierto de Aranjuez, so he played it as soon as I got out of bed. It was a happy year and as I said, although we always felt like we were married, things began to formalize in the eyes of our families. Since then we have been engaged and although there have been some complications in making it official, due to the pandemic and other issues (a lot of paperwork), we hope to make it happen soon.
Me agradó que ambos éramos muy maduros e inmediatamente buscamos algo serio y bonito. Nada a medias. Nunca hubo un momento donde dudaramos del otro, era casi como si nos conociéramos de siempre y creo que eso se debe a qué teníamos algunos años de amistad. Eso ayudó a que estuviéramos cómodos dónde estábamos. Obviamente, la relación en pareja es una cosa muy diferente a la de amistad y aunque tuvimos algunos problemas en cuanto a gusto y modos de hacer las cosas, con el tiempo encontramos formas de resolver esos percances.
En el año 2019, el 29 de Diciembre, Wilfredo decidió pedirme matrimonio. Tenía su guitarra y yo le había dicho que me gustaba mucho el Concierto de Aranjuez, así que la tocó en cuanto me levanté de la cama. Fue un año feliz y como he dicho, aunque nosotros siempre nos sentimos como casados, las cosas empezaron a formalizarse a los ojos de nuestras familias. Desde entonces estamos comprometidos y aunque han surgido algunas complicaciones para hacerlo oficial, debido a la pandemia y otras cuestiones (mucho papeleo), esperamos pronto realizarlo.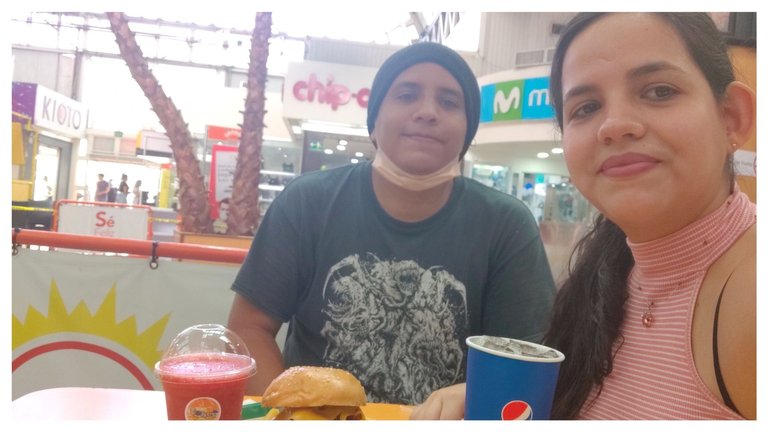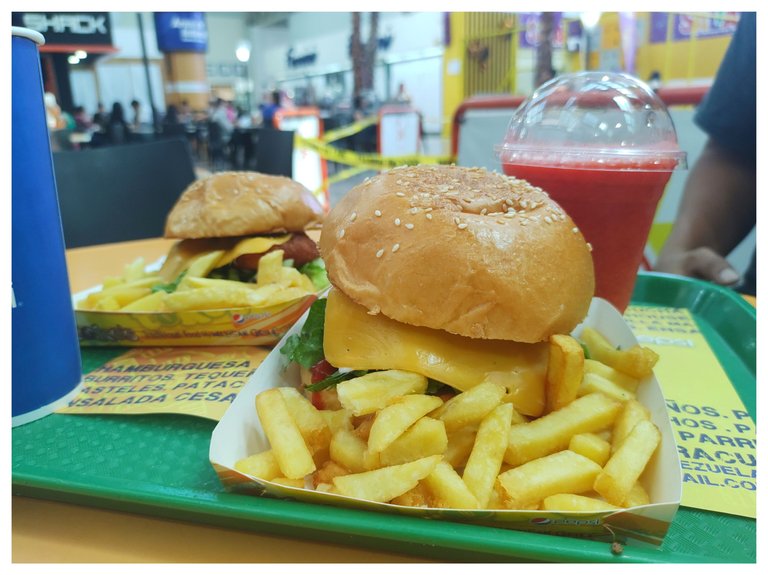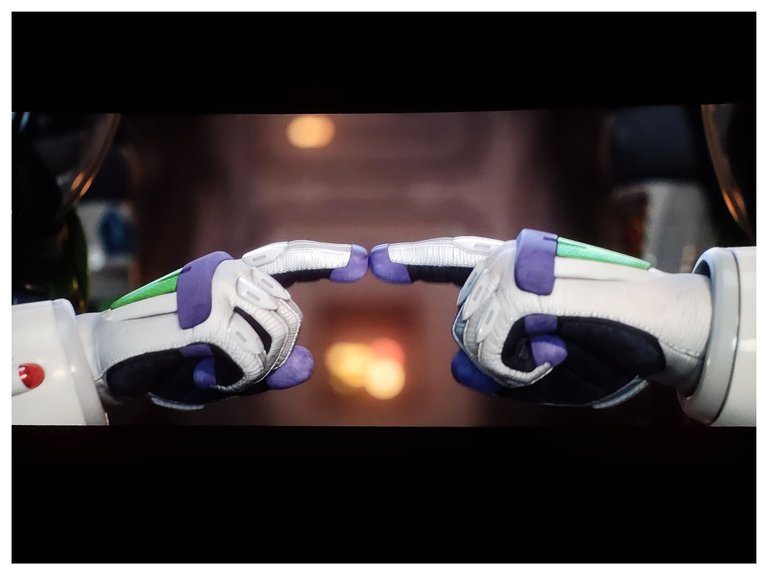 On Wednesday, we celebrated our fifth anniversary together and decided to celebrate by eating some chicken hamburgers sold at a Mexican food place. Don't ask me why they sold hamburgers at that place hahaha and since another of our favorite pastimes is watching movies, we went to the movies to see Buzz Ligthyear. He loves Toy Story and his favorite character is the astronaut, and to my surprise the movie was very adorable (I don't really like Toy Story) and it was totally enjoyable. It rained that day, so we headed back home to rest. We ended the night with a nice spaghetti with tomato sauce, more movies and knick-knacks.
I must say that although building a home, a formidable and secure relationship, takes time and a lot of love, I don't regret making the decision to date. I believe that the key to togetherness is that of trust and respect. We are not very romantic but we know how to show affection for each other and we work as a team. I hope you liked this article, I think you can also get to know a little about us since we don't usually talk about it much. Without more to say my friends, I wish you a happy weekend and lots of love. Many hugs and see you next time!
El día miércoles, cumplimos cinco años juntos y decidimos celebrar comiendo unas hamburguesas de pollo que venden en un local de comida mexicana. No me pregunten porque vendían hamburguesas en ese local jajaja y como otros de nuestro pasatiempos favoritos es el de ver películas, fuimos al cine a ver Buzz Ligthyear. Él ama Toy Story y su personaje favorito es el astronauta, y para mí sorpresa la película fue muy adorable (no me gusta mucho Toy Story) y fue agradable totalmente. Ese día llovió, así que nos devolvimos a casita para descansar. Terminamos la noche con un buen espagueti con salsa de tomate, más películas y chucherías.
Debo decir que aunque construir un hogar, una relación formidable y segura, lleva tiempo y mucho amor, no me arrepiento de haber tomado la decisión de salir juntos. Creo que la clave de la unión es la de la confianza y el respeto. No somos muy románticos pero sabemos demostramos el cariño mutuo y trabajamos como un equipo. espero que les haya agradado este artículo, creo que así también pueden conocer un poco sobre nosotros ya que no solemos hablar mucho sobre ello. Sin más que decir amigos míos, les deseo un feliz fin de semana y mucho cariño. Muchos abrazos y ¡Nos vemos en la próxima!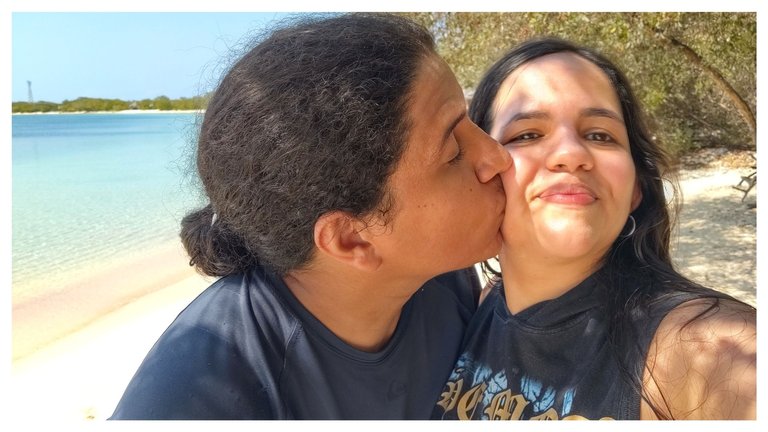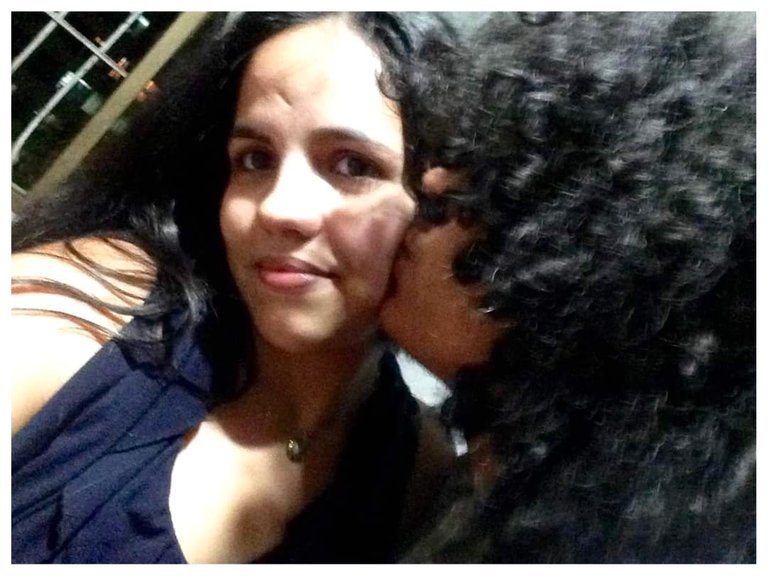 ---
---