Weekend Engagement|| fall in love with my country
What are the top three features, places or attractions you would promote to someone visiting your country for the first time and why?
Venezuela my country of origin, a country that despite all the economic adversities that we are going through I would not change my country for anything, first the human warmth of the inhabitants of this beautiful land you will not find it anywhere else, our charisma, we have a joke about everything, we can be having a bad time, but we see the positive side and we even laugh. Besides that we have spectacular natural landscapes.
We have mountains, jungle, desert, snowy peaks, rivers and beautiful beaches, if you like natural phenomena here you can appreciate the lightning of Catatumbo which is not a series of lightning, electrical discharges cloud land, cloud land and between clouds almost continuously whose thunder can be heard almost uninterruptedly, it is a real spectacle.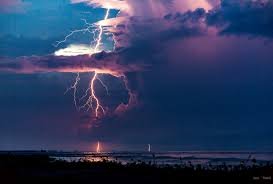 source
You have a variety of natural landscapes to choose from, but keep in mind that the landscape of your choice will be found in Venezuela.

Earlier this year a Mexican Youtubers visited my country and I documented everything. He fell in love with my country and that is what will happen to you if you visit it.

The three characteristics he highlighted are: Human warmth, variety of destinations to visit and impressive natural phenomena.

I will share with you the video of the Mexican youtubers and their visit to Roraima, I hope you enjoy it and fall in love with my country as I did.

Note: I don't have pictures of my property, there are places that I still don't know like Roraima but I hope to get to know and enjoy.
---
This is the new theme of the weekend Engagement, find out about this new modality in the following link and do not stop participating.
---
---