That this Christmas there is no lack of ham bread on your table | Simple recipe to make ham bread
We are just a few weeks away from the beginning of December, the month of the hallaca, pan de jamón, black cake, cream punch and dulce de lechosa, all of which are part of Venezuelan gastronomy. Our gastronomy is as rich as it is varied, and each region has a personal touch in each of the preparations.
In this opportunity I want to share with you my ham bread recipe, apart from being very simple in terms of kneading, we obtain a soft, moist dough, which is delicious.
When we talk about making bread, we think of the vigorous kneading involved, but I can tell you that this bread is not as laborious as others; I invite you to make your own bread for Christmas Eve or New Year's Eve dinner this Christmas.
Estamos a pocas semanas de que empiece Diciembre, mes de la hallaca, pan de jamón, la torta negra el ponche crema y el dulce de lechosa, estas son parte de la gastronomía Venezolana. Tan rica como variada es nuestra gastronomía, y en cada región posee un toque personal en cada una de las preparaciones.
En esta oportunidad quiero compartir con ustedes mi receta de pan de jamón, a parte de ser muy sencilla en cuanto al amasado, obtenemos una masa suave, húmeda y por demás esta decir que rica.
Cuando hablamos de hacer pan, pensamos en el amasado tan vigoroso que este conlleva, pues les cuento que este pan no es tan trabajoso como otros; los invito a que en estas navidades realicen su pan para la cena de noche buena o fin de año.
Ingredients
1 kg wheat flour
10 g salt
450 g butter
10 g baking powder
90 g powdered milk
2 eggs
90 g sugar
600 ml water
For leavening
25 ml lukewarm water
10 g sugar
15 g dry yeast
For the filling:
1 kg smoked ham
200 g sultanas
120 g stuffed olives
Preparation
Place the warm water in a bowl, add the sugar and then the yeast, stir, cover with a damp cloth and leave to rise.

Place the flour, sugar, baking powder, milk powder and salt in another container and stir.Later incorporate the butter, this procedure is done with the fingertips.

Make a sort of a volcano, add the eggs and the activated yeast, mix by hand with movements from the outside inwards.

Add the water little by little, until you obtain a homogeneous dough (you may not need all the water, it all depends on the type of flour you use, as there are flours that hydrate with little water).

Weigh the dough and divide into portions of the same weight. (I got 4 portions of 550) make a ball and leave to rest for 1 hour.

Roll out with a rolling pin and make a rectangle, place the ham, olives and sultanas, roll up and leave to rest for 45 minutes.

Bake the loaves in a preheated oven at 160 °C for 45 minutes or until golden brown.
Ingredientes:
• 1 Kg de Harina de trigo
• 10 g de sal
• 450 g de mantequilla
• 10 g de polvo de hornear
• 90 g de leche en polvo
• 2 huevos
• 90 g de azúcar
• 600 ml de agua
Para leudar:
• 25 ml de agua tibia
• 10 g de azúcar
• 15 g de levadura seca
Para el relleno:
• 1 Kg de jamón ahumado
• 200 g de pasas
• 120 g de aceitunas rellenas
Preparación
En un envase colocar el agua tibia, agregar el azúcar y posteriormente la levadura, remover y tapar con un paño húmedo y dejar leudar.

En otro envase colocar la harina, el azúcar, el polvo de hornear, la leche en polvo y la sal remover. Posteriormente incorporar la mantequilla, este procedimiento se realiza con la yema de los dedos.

Hacer especie de un volcán, colocar los huevos y la levadura activada, integrar con la mano con movimientos desde afuera hacia dentro.

Ir agregando el agua poco a poco, hasta obtener una masa homogénea (puede no necesitar toda el agua, todo va a depender del tipo de harina que se use, pues hay harinas que se hidratan con poca agua)

Pesar la masa y dividir en porciones del mismo peso. ( Me salieron 4 porciones de 550) hacer una bola y dejar reposar por 1 hora.

Estirar con un rodillo y hacer un rectángulo, colocar el jamón, las aceitunas y las pasas, enrollar, y dejar reposar 45 minutos.

Con el horno ya precalentado a unos 160 °C llevar a hornear los panes por 45 minutos o hasta que doren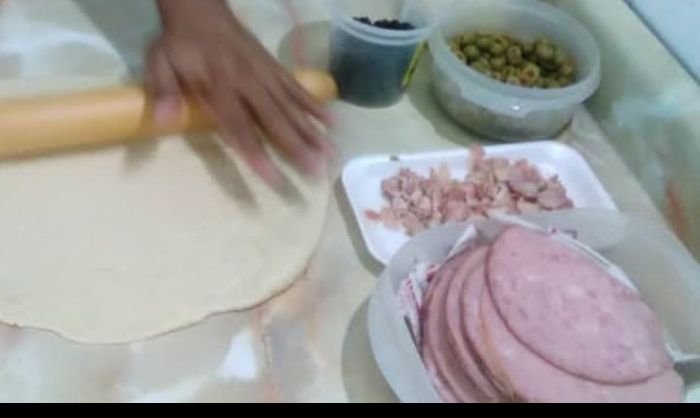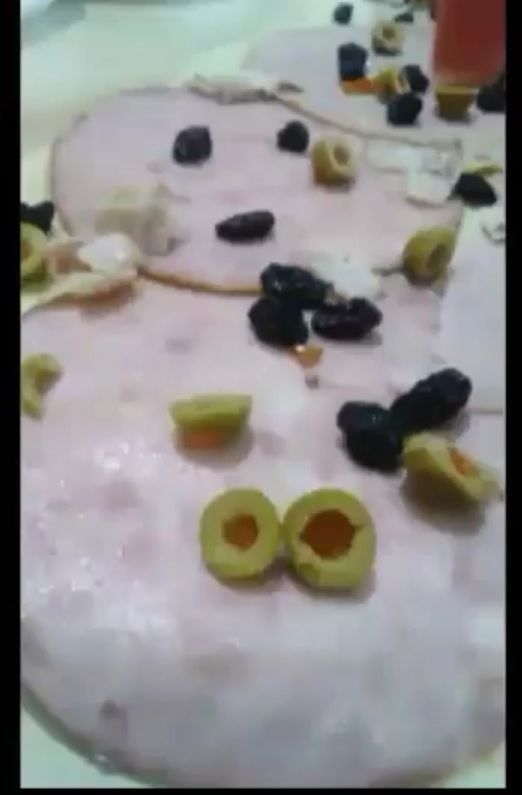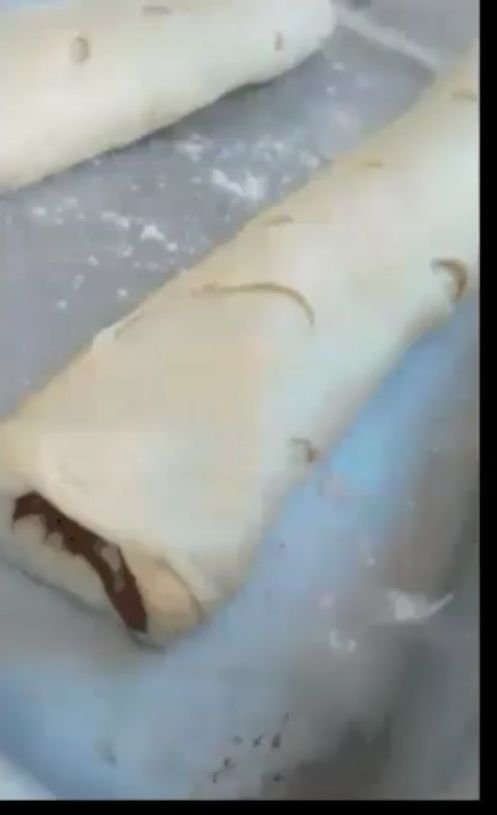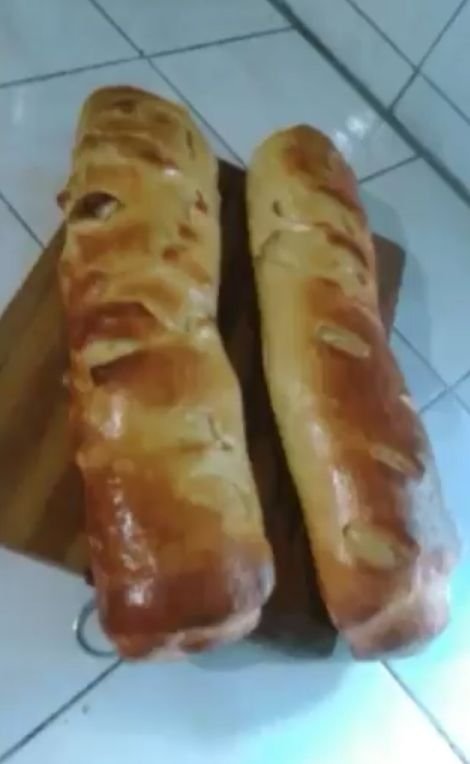 ---
---