Mi último encuentro por el Castaño (reflexiones) - My last meeting for the Chestnut (reflections) 🚲⛰️💔 [ESP-ENG]
Hola a todos mis queridos lectores de Hive❤️, espero estén bien hoy.
En esta oportunidad quiero compartir con ustedes un poco de mi sentimiento🖤, mis pensamientos y entrenamiento, pues les quiero compartir la última vez que pude visitar el Castaño Vía Choroni⛰️, donde hace poco ocurrió una cosa triste grave para todos y es que el río por tantas lluvias🌧️🕓 se salió de su cause y destrozo la vida de muchas personas😔.
Y hoy quiero hacerle un pequeño homenaje a esta vía en la que muchos ciclistas transitamos🚲.
Hello to all my dear Hive readers❤️, I hope you are well today.
This time I want to share with you a little of my feeling🖤, my thoughts and training, because I want to share the last time I could visit the Chestnut Via Choroni⛰️, where recently a sad thing happened serious for everyone and that is that the river for so many rains🌧️🕓 went out of its cause and destroyed the lives of many people😔.
And today I want to pay a small tribute to this road in which many cyclists travel🚲.



Esto tendiendo en cuenta que Fulldeportes es una comunidad exclusiva para actividades físicas.
This taking into account that Fulldeportes is an exclusive community for physical activities.

Hace mucho que no salgo en bicicleta con propiedad a entrenar🚲, más que todo la he usado como método de transporte después de algo que me pasó🤕...
It's been a long time since I went out on a bike with property to train🚲, mostly I used it as a method of transport after something that happened🤕 to me...




Pero nunca creí que ese última salida deportiva el 5 de octubre📆 sería la última que haría hacia el Castaño por un tiempo⏳.
El Castaño, la urbanización Palmarito o la vía de Choroni📍 son unas de las zonas más transitadas por los ciclistas🚲 ya que por sus altas inclinaciones⛰️ son ideales para trabajar la fuerza;
But I never believed that that last sports outing on October 📆 5 would be the last one I would make towards Castaño for a while⏳.
El Castaño, the Palmarito urbanization or the Choroni📍 road are some of the busiest areas for cyclists🚲 since their high inclinations⛰️ are ideal for working strength;




Sin embargo no puedo creer aún que haya pasado algo tan triste en esas vías que tantas veces transite con alegría.
Pues al estar cerca del agua y de la montaña este lugar da una atmósfera única
However, I still cannot believe that something so sad has happened on those roads that I so often travel with joy.
Well, being close to the water and the mountain this place gives a unique atmosphere




Ahora solo puedo ver estas fotos y sentir un una profunda tristeza por todo el daño que ocurrió💔.
Y también me siento agradecida por no estar activa en la bicicleta estos tiempos🕓...
Now I can only look at these photos and feel a deep sadness for all the damage that occurred💔.
And I also feel grateful for not being active on the bike these times🕓...




Y que esta haya sido mi última actividad física seria me causa furor, pues gracias a lo primero no corrió peligro mi vida😓.
And that this was my last serious physical activity causes me a furor, because thanks to the first one my life😓 was not in danger.

Todo pasa por algo en esta vida, siento que todo pasa en general, deseo mucha fortaleza para las personas afectadas por esta situación en particular y deseo de corazón que todo sea pronto como antes o mejor que antes.
Muchos saludos, gracias por llegar hasta aquí, recuerden agradecer los pequeños descansos y valorar cada actividad física que hagan en sus días.
Everything happens for something in this life, I feel that everything happens in general, I wish a lot of strength for the people affected by this particular situation and I sincerely wish that everything will be soon as before or better than before.
Many greetings, thanks for coming here, remember to thank the small breaks and value every physical activity you do in your days.
Estas fotos fueron tomadas y editadas con mi teléfono📸 Redmi Note pro 9
These photos were taken and edited with my Redmi Note pro 9 phone📸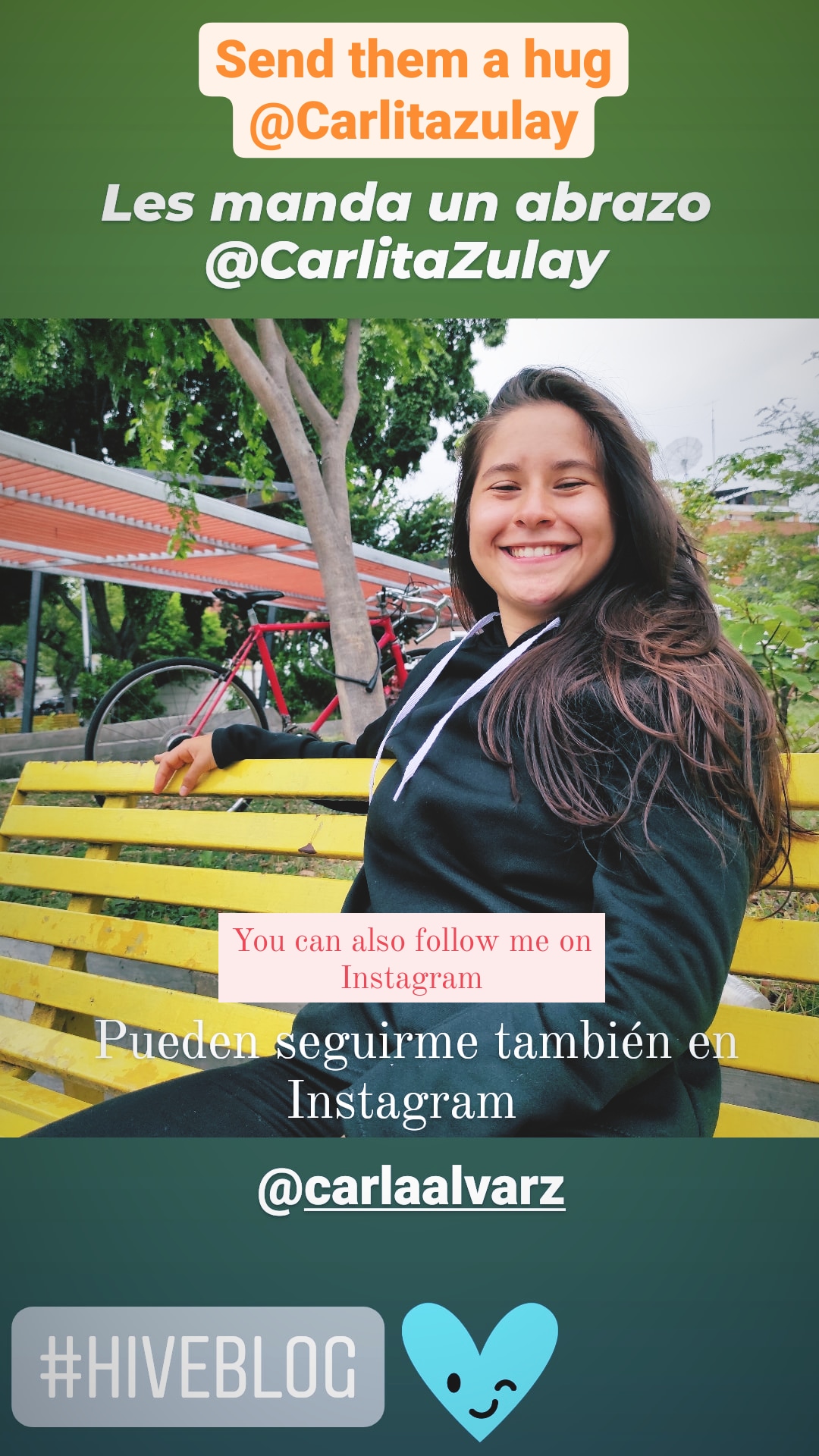 Hasta una próxima oportunidad
Until next time
---
---