🌵 Depresión y Ansiedad 🌵. INICIATIVA de @el-hallazgo. Por @carla.spain
¡Feliz viernes Hivers!
---
Happy Friday Hivers!
---
---
Bienvenidos a mi blog amigos. Apoyando la iniciativa de la amiga
@el-hallazgo
hoy voy a responder a sus interrogantes con respecto a este tema que cada día es más socializado. Imagino que se debe a que lamentablemente en el mundo cada día surgen más casos de estas patologías psicológicas en las personas. Seguro que más de uno ha sentido o siente este malestar muchas veces sin darse cuenta o sin saber qué hacer, incluso desconocen con exactitud a qué se debe su perturbación. Y es que en realidad nadie está exento de sufrir de depresión o ansiedad.
Welcome to my blog friends. Supporting the initiative of the friend
@el-hallazgo
, today I am going to answer your questions regarding this topic that is becoming more socialized every day. I imagine that it is because unfortunately in the world every day there are more cases of these psychological pathologies in people. Surely more than one has felt or feels this discomfort many times without realizing it or without knowing what to do, they even do not know exactly what their disturbance is due to. In fact no one is exempt from suffering from depression or anxiety.
---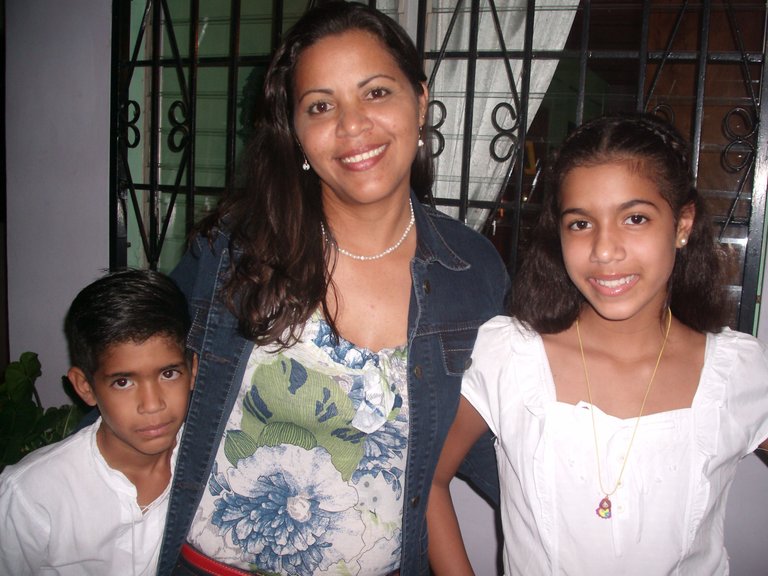 ---
1. ¿Cuál ha sido tu punto de quiebre y que te ayudó a salir de ello?
---
Mi punto de quiebre se presentó hace 17 años más o menos (2004), cuando tuve 3 embarazos seguidos sin éxito. Estuve un largo tiempo en reposo y tratamiento, lo que me hizo pensar que no podría tener hijos. Así que me deprimí mucho, estuve ansiosa por un largo tiempo, y eso no me ayudaba en nada para lograr un embarazo exitoso después. Lo que me ayudó a salir de eso, aparte de la orientación y la atención de mi ginecólogo, fue el amor de mi esposo y de mi familia. Su constante compañía y afecto. Mi mamá me hizo entender que Dios estaba conmigo en todo momento, también leí mucho al respecto y eso acrecentó mi fe y mi esperanza de que en algún momento mi sueño de ser madre se cumpliría. Y así fue, en el 2006 nació mi hija.
1. What was your breaking point and what helped you get out of it?
---
My breaking point came about 17 years ago (2004), when I had 3 unsuccessful pregnancies in a row. I spent a long time on rest and treatment, which made me think that I could not have children. So I became very depressed, anxious for a long time, and that did not help me at all to achieve a successful pregnancy afterwards. What helped me out of that, aside from the guidance and care of my gynecologist, was the love of my husband and my family. Their constant company and affection. My mother made me understand that God was with me at all times, I also read a lot about it and that increased my faith and my hope that at some point my dream of being a mother would come true. And so it was, in 2006 my daughter was born.
---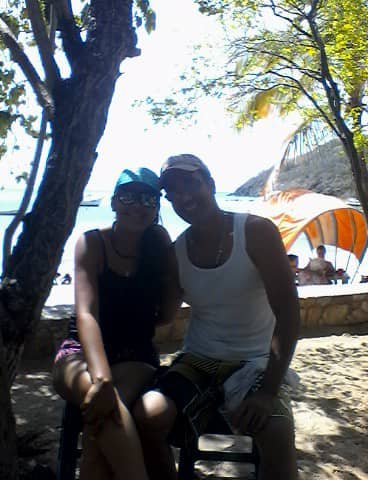 ---
2. ¿Te has sentido desanimada y con poca inspiración? Cuéntanos ¿Por qué?
---
Sin duda en más de una ocasión me sentí desanimada y eso originó que bajara mi inspiración en hacer las cosas bien o mejor, en mi trabajo y en mi hogar. En aquellos momentos todo se debió a una muy mala situación económica, no encontraba salida, me sentía desmotivada y sin fuerzas, todavía no conocía Hive. Gracias a Dios que a pesar de eso mi salud física y mental se mantuvieron lo suficiente para sacudirme y reinventar. 2 años después llegue a Hive y hoy estoy placenteramente haciendo lo que me gusta y la recompensa es un estimulante que no me deja tiempo para decaimientos ni depresión, porque va más allá del aspecto económico.
2. Have you felt discouraged and uninspired? Tell us why?
---
Without a doubt, on more than one occasion I felt discouraged and that caused me to lower my inspiration to do things well or better, in my work and at home. At that time it was all due to a very bad financial situation, I could not find a way out, I felt demotivated and without strength, I still did not know Hive. Thank God that despite that my physical and mental health remained long enough to shake me up and reinvent myself. 2 years later I arrived at Hive and today I am pleasantly doing what I like and the reward is a stimulant that does not leave me time for decays or depression, because it goes beyond the financial aspect.
---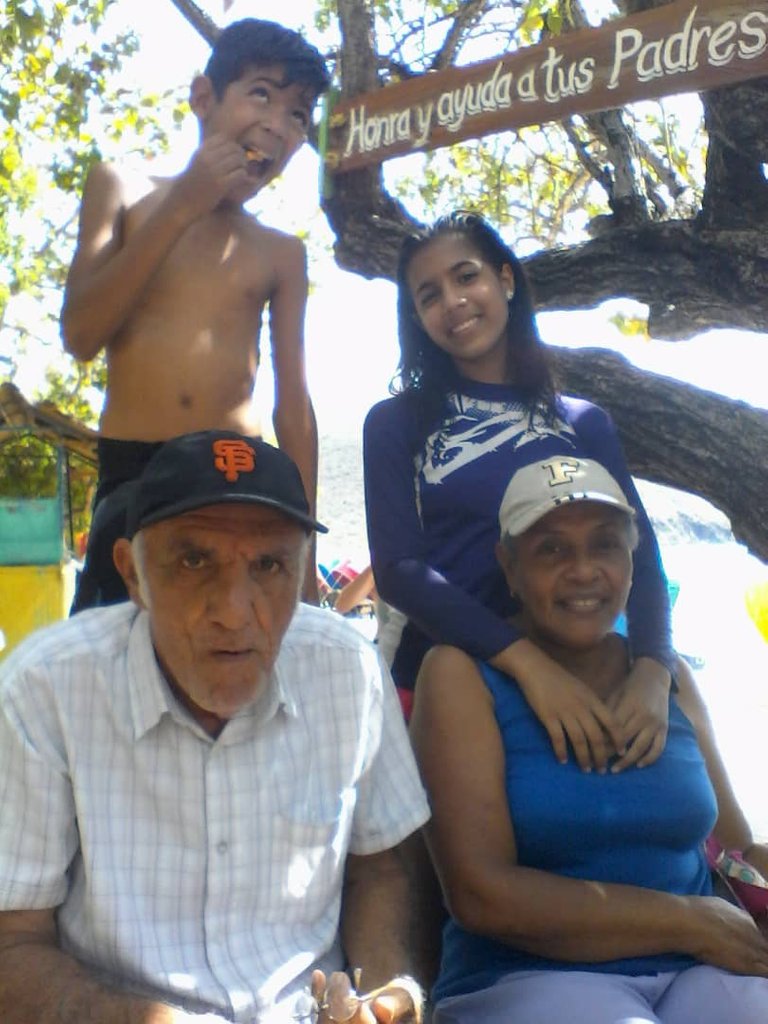 ---
3. ¿Has tenido momentos de ansiedad o depresión?
---
Después de mis embarazos frustrados no he tenido momentos de depresión ni ansiedad extrema. Nada que amerite ayuda psicológica ni psiquiátrica ni mucho menos un tratamiento médico. Solo he tenido momentos de angustia, de desmotivación y desgano. Pero en todos esos momentos recurro a Dios, a la oración, busco entretenimiento y relajación. Mi familia es mi motor, lo que me impulsa a buscar fuerzas y seguir adelante.
3. Have you had moments of anxiety or depression?
---
After my frustrated pregnancies I have not had moments of depression or extreme anxiety. Nothing that I warrant psychological or psychiatric help, much less medical treatment. I have only had moments of anguish, demotivation and reluctance. But in all those moments I turn to God, to prayer, I look for entertainment and relaxation. My family is my engine, which drives me to seek strength and move forward.
---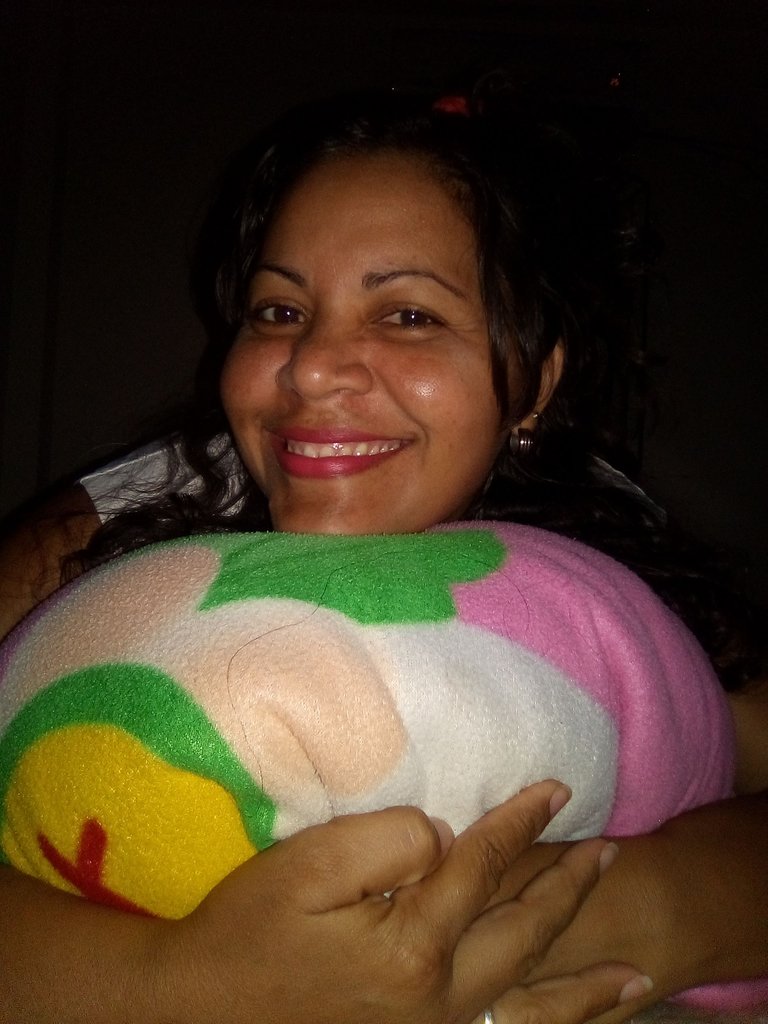 ---
4.¿Has buscado alguna ayuda?
---
Mi ayuda inmediata es Dios, siempre lo busco para agradecerle por lo bueno y lo malo. Después de él, cuento con mi familia, su ayuda es la más cercana y la que me ha funcionado para resolver mis momentos de ansiedad, su amor y compañía. Luego también cuento con mis amigas, puedo desahogarme con confianza, contar con su apoyo y su afecto me revitaliza y me reanima.
4. Have you looked for any help?
---
My immediate help is God, I always look for him to thank him for the good and the bad. After him, I count on my family, their help is the closest and the one that has worked for me to resolve my moments of anxiety, their love and company. Then I also count on my friends, I can vent with confidence, count on their support and affection revitalizes and revives me.
---

---
---
Espero que la mayoría de ustedes tampoco hayan tenido grandes depresiones ni ansiedades que los hayan llevado al plano médico. Aunque no me ha pasado, estoy muy consciente que si por cosas de la vida llego a ese punto lo mejor es buscar ayuda profesional pero siempre debe estar por delante nuestro espíritu interior, el que reconoce a tiempo que algo está pasando, saca fuerzas para pedir ayuda y es valiente para luchar. Con respecto a esto siempre he pensado que el amor familiar es fundamental. Cuando no hay amor ni compañía familiar las probabilidades de fracasar aumentan.
---
I hope most of you didn't have major depressions or anxieties that got you into the medical realm either. Although it has not happened to me, I am very aware that if I reach that point due to things in life, it is best to seek professional help but our inner spirit must always be ahead, the one that recognizes in time that something is happening, draws strength to ask helps and is brave to fight. Regarding this, I have always thought that family love is fundamental. When there is no love or family company, the chances of failure increase.
---

---
Gracias por leer hasta el final. Como siempre fue un placer participar y escribirles. Nos vemos en una próxima propuesta. Las fotos de la publicación son de mi propiedad.
---
Thanks for reading to the end. As always, it was a pleasure to participate and write to you. See you in a next proposal. The photos in the publication are my property.
---

---
---