Apoyando a nuestro hijo en su práctica de baloncesto// Supporting our son in his basketball practice. [Spa-Eng]
💖Saludos amigos de Hive💖
---
💖Greetings friends of Hive💖
---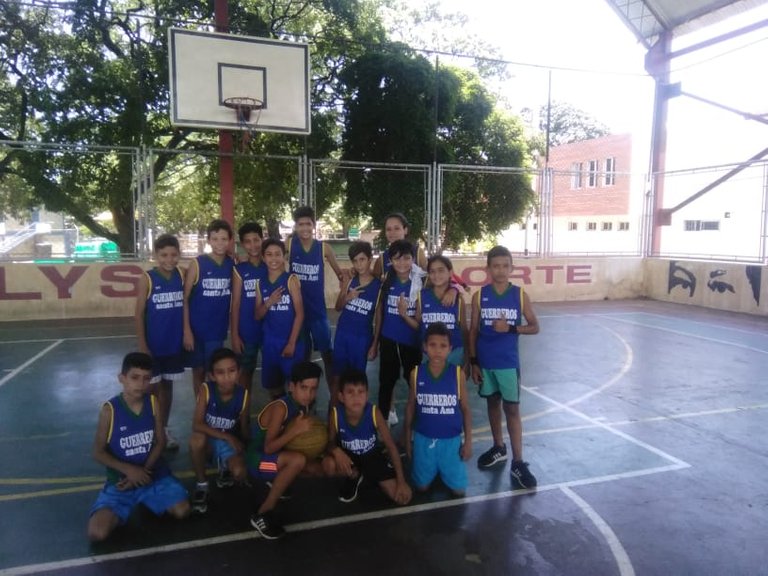 ---
Bienvenidos todos a mi presentación del día. Quiero compartir el hecho de que mi fin de semana estuvo deportivo. Mi hijo tuvo una fuerte rutina de práctica de baloncesto y nosotros como su familia no podíamos faltar para apoyarlo. Es una actividad deportiva que lo apasiona y por eso nos sentimos muy complacidos y orgullosos. El estar allí lo hace feliz y su alegría es nuestra felicidad.
---
Welcome everyone to my presentation of the day. I want to share the fact that my weekend was sporty. My son had a strong basketball practice routine and we as his family couldn't miss to support him. It is a sports activity that he is passionate about and that is why we feel very pleased and proud. Being there makes him happy and his joy is our happiness
---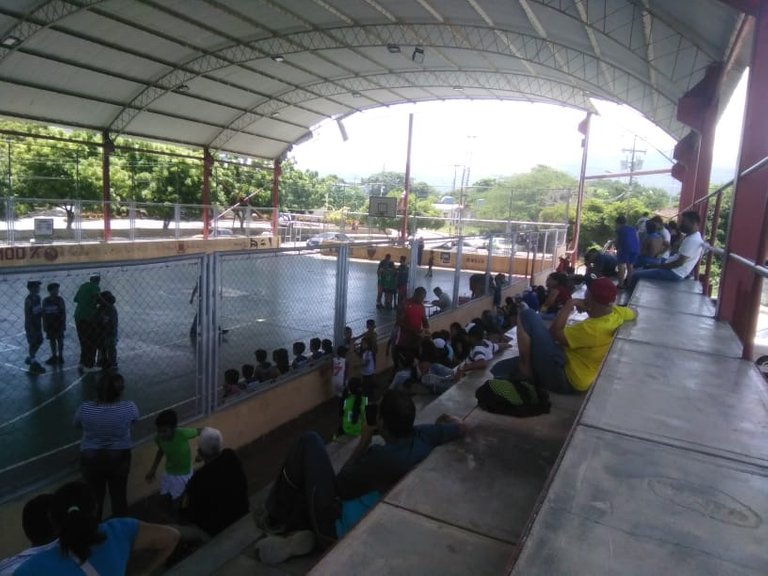 CanchaTechada Santa Ana
---
Desde pequeño Fabián se ha interesado en los deportes, en una ocasión su papá lo llevó a experimentar en un campo de baloncesto pero su interés fue muy breve, puso objeciones al sol y la tierra. Pero sí le llama la atención otros como el vóleibol y el tenis pero el que lo mueve con emoción es el baloncesto.
---
Since he was little Fabian has been interested in sports, on one occasion his father took him to experiment on a basketball field but his interest was very brief, he objected to the sun and the earth. But he is struck by others such as volleyball and tennis, but the one that moves him with emotion is basketball
---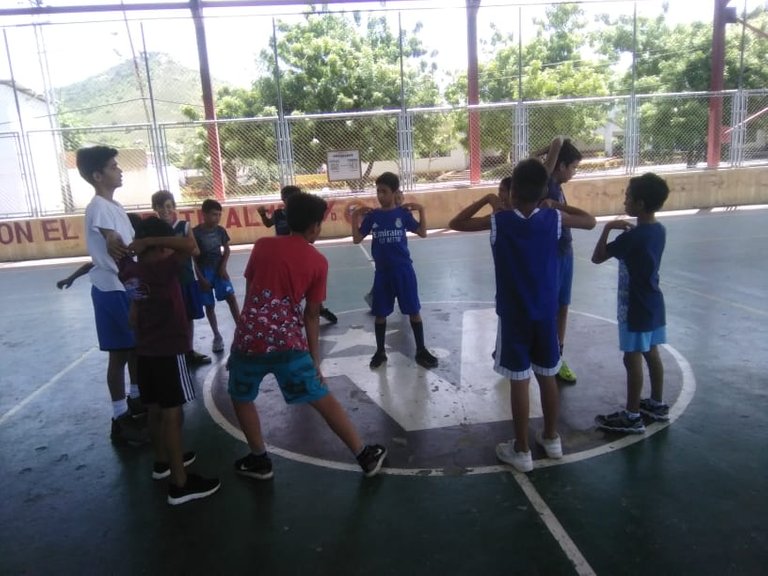 Calentando antes de la práctica
---
Enseguida que fue por primera vez a la cancha a encestar mostró su interés y preferencia por la canasta. Desde los 7 años practica este deporte en la cancha de la comunidad de Santa Ana. Últimamente, a pesar de la pandemia y la condición de aislamiento, se han retomado las prácticas y ha participado en dos juegos durante la última semana.
---
Immediately after he went to the court for the first time to score, he showed his interest and preference for the basket. Since he was 7 years old, he has practiced this sport on the field of the Santa Ana community. Lately, despite the pandemic and the isolation condition, practices have been resumed and he has participated in two games during the last week.
---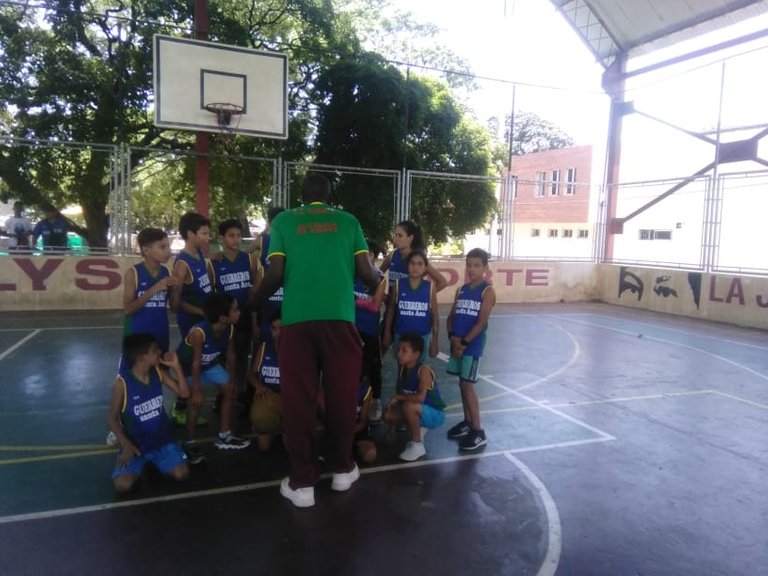 Atendiendo a las instrucciones del Entrenador antes del juego
---
Desde sus inicios lo hemos apoyado en cada práctica y en cada juego. Me alegra mucho porque hace lo que le gusta y cada día muestra avances. Nosotros como padres estamos involucrados con la logística de los encuentros y vamos a apoyarlo siempre con entusiasmo. Vernos allí es importante para él y para nosotros son imperdibles sus juegos. Tal como apoyamos a mi hija con el baile y la danza, a él lo apoyamos con los deportes.
---
From the beginning we have supported him in every practice and every game. I am very happy because he does what he likes and shows progress every day. We as parents are involved with the logistics of the meetings and we will always support it with enthusiasm. Seeing us there is important to him and his games are unmissable for us. Just as we support my daughter with dancing and dancing, we support him with sports.
---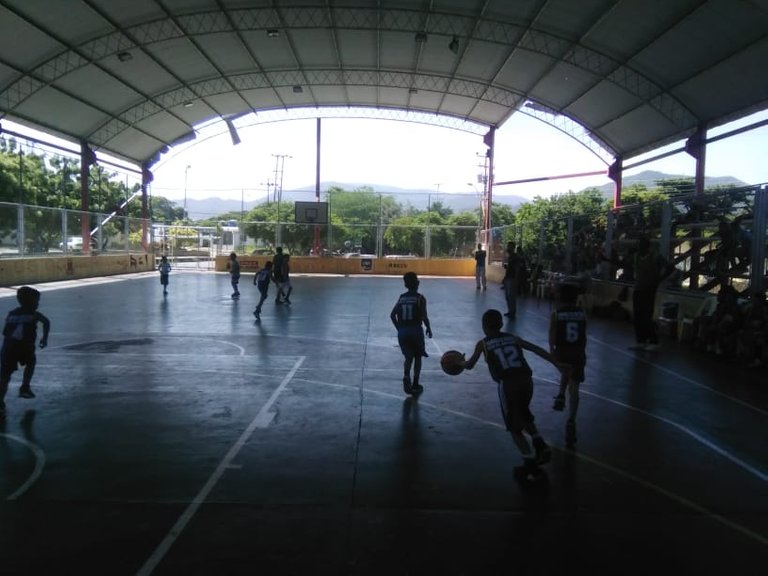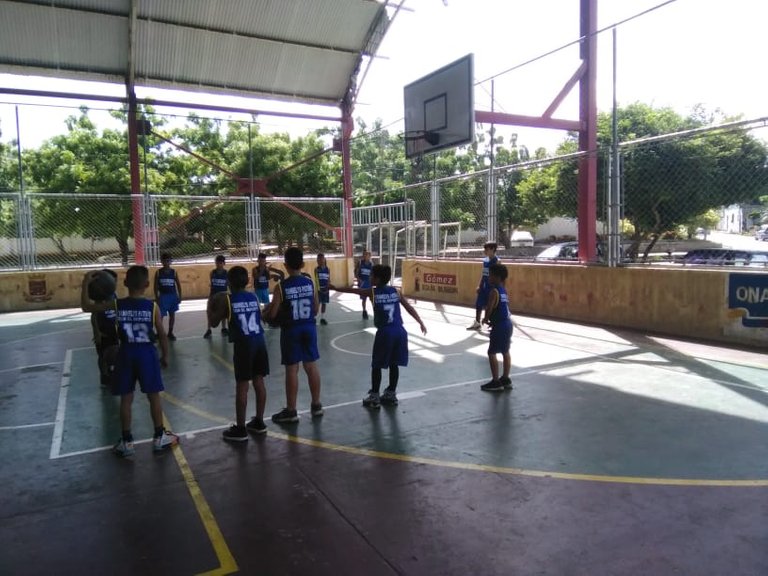 ---
Acciones durante el juego
---
Es importante que los niños sientan que sus padres estén presentes en las actividades apoyando su desarrollo en cualquier tipo de actividades que fomenten los valores y fortalezca sus talentos, eso forma parte fundamental de su desenvolvimiento a futuro.
---
It is important that children feel that their parents are present in the activities supporting their development in any type of activities that promote values and strengthen their talents, this is a fundamental part of their future development.
---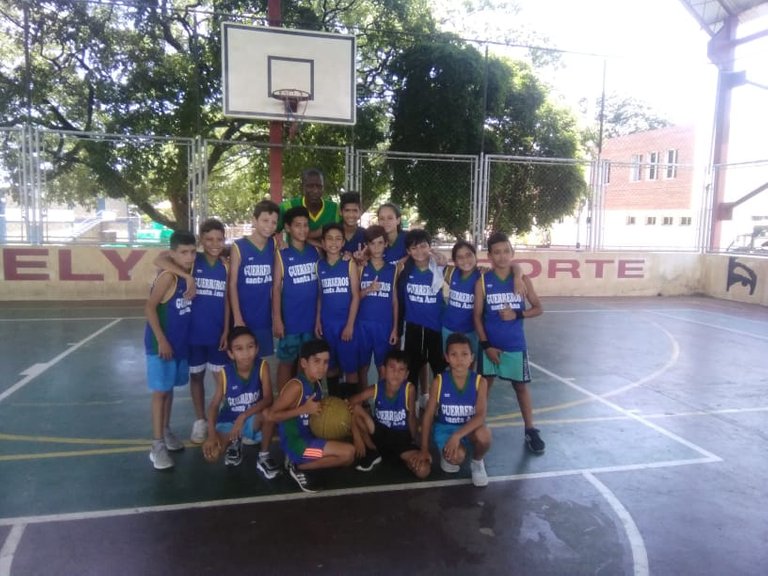 Equipo Guerreros de Santa Ana con su Entrenador
---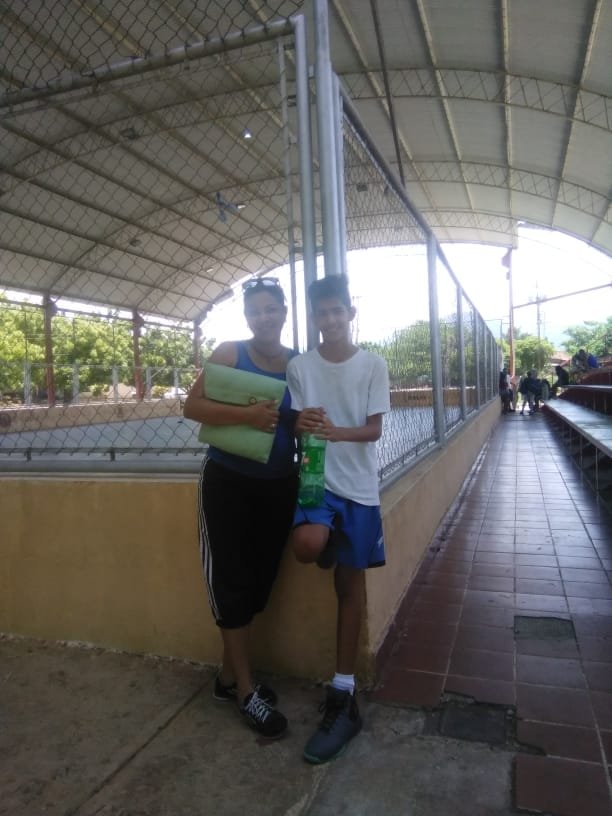 Al final de la jornada, Mamá orgullosa
---
El equipo al que pertenece se llama Guerreros de Santa Ana, y tanto el entrenador, Israel, como los niños y los padres, nos mantenemos en contacto y buscando la manera de que se mantengan activos y participen tanto en las prácticas de rutina como en los encuentros amistosos o competitivos con niños de otras comunidades.
---
The team to which he belongs is called Warriors of Santa Ana, and both the coach, Israel, as well as the children and parents, we keep in touch and look for a way for them to stay active and participate both in routine practices and in the friendly or competitive encounters with children from other communities.
---

---
Gracias por el apoyo al leer mi publicación. Hasta una próxima ocasión. Las fotos son de mi propiedad.// Thanks for the support reading my post. See you next time. The photos are my property.
---

---
---