Make an appointment with yourself! Initiative || ¡Concierte una cita con usted mismo! Iniciativa 😛😉😄😃😍
❤️❤️Hola Hivers
Reciban un cordial saludo y un caluroso abrazo, hoy quiero participar en una iniciativa propuesta por @josdelmi quien nos invita a conocer nuestros niveles de amor propio. Fui invitada por mi amiga @leslieebano que al igual que yo le gustan mucho los retos, sin más preámbulos les cuento sobre mi.
Aprovecho para invitar a mis queridas amigas @graciadegenios, @evev, @izzieperez para que nos cuenten sus historias.
❤️❤️Hello Hivers
Receive a warm greeting and a warm hug, today I want to participate in an initiative proposed by @josdelmi who invites us to know our levels of self-love. I was invited by my friend @leslieebano who like me likes challenges, without further ado I tell you about me.
I take this opportunity to invite my dear friends @graciadegenios, @evev, @izzieperez to tell us their stories.

1.- 😍🌹¿Qué tanto te quieres?
Como Budligther, hasta el infinito y más allá, soy una persona que me siento muy bien conmigo misma, soy transparente digo lo que siento y como lo veo. Soy auténtica, gracias a Dios no sufro de complejos de ninguna naturaleza. No me da pena hablar en público y dar mi punto de vista. Me amo al 100% porque en esa misma medida, doy amor a mis seres queridos: hermanos, sobrinos, cuñadas, tíos, primos, amigos, compañeros de trabajos entre otros. Porque nadie da lo que tiene. YO sí me amooo y tengo bastante amor para dar.
1.- 😍🌹How much do you love yourself?
Like Budligther, to infinity and beyond, I am a person that I feel very good about myself, I am transparent I say what I feel and how I see it. I am authentic, thank God I do not suffer from complexes of any nature. I am not ashamed to speak in public and give my point of view. I love myself 100% because in that same measure, I give love to my loved ones: brothers, nephews, nieces, sisters-in-law, uncles, cousins, friends, co-workers among others. Because no one gives what they have. I do love myself and I have enough love to give.

2.-¿Qué dices cuando te miras al espejo?
Hola Care hoy amaneciste más bonita que ayer... Doy gracias a Dios por regalarme otro día lleno de aventuras diferentes a las de ayer. Me digo te ves muy bien a tus 52, a pesar de esta barriguita que me cuelga, pero tranquila que estás trabajando para mejorar esas curvas, cuando me veo de lado me encanta porque los glúteos han mejorado gracias a los ejercicios.😝😜
me siento feliz porque he sido constante y los resultados los miro cuando me subo los pantalones.😎🤣😂
2.-What do you say when you look at yourself in the mirror?
Hello Care today you woke up more beautiful than yesterday.... I thank God for giving me another day full of different adventures than yesterday. I tell myself you look great at your 52, despite this little belly that hangs me, but calm that you are working to improve those curves, when I see myself from the side I love it because the buttocks have improved thanks to the exercises.😝😜
I feel happy because I have been constant and the results I look at them when I pull up my pants.😎🤣😂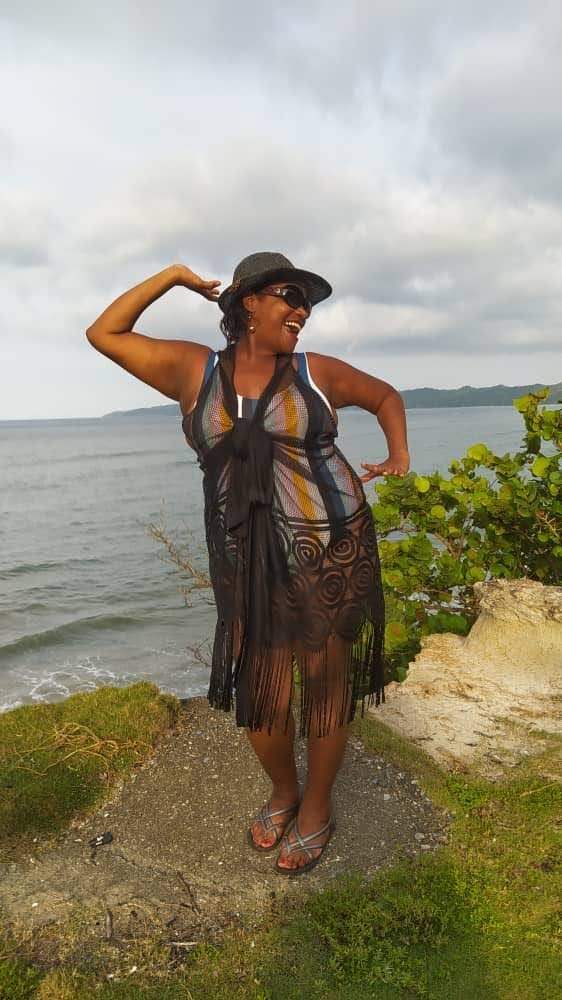 3.-¿Soy feliz con la vida que llevo?
Definitivamente sí, porque he crecido de una manera significativa. Me respeto y acepto como soy, lo mismo hago con los demás, con la situaciones que vivo y con el entorno. Resuelvo lo que está en mis manos y lo que no, se lo entrego a la Divinidad. Soy feliz porque entendí que ser feliz es una decisión no una condición. Que no depende de nada ni de nadie. La felicidad te la da la paz; la tranquilidad mental y física. Y se logra soltando las mochilas ajenas y dejando fluir. Todo es actitud.
3.-Am I happy with the life I lead?
Definitely yes, because I have grown in a significant way. I respect and accept myself as I am, I do the same with others, with the situations I live and with the environment. I solve what is in my hands and what is not, I give it to the Divinity. I am happy because I understood that being happy is a decision, not a condition. It does not depend on anything or anyone. Happiness is given to you by peace; mental and physical tranquility. And it is achieved by letting go of other people's backpacks and letting it flow. Everything is attitude.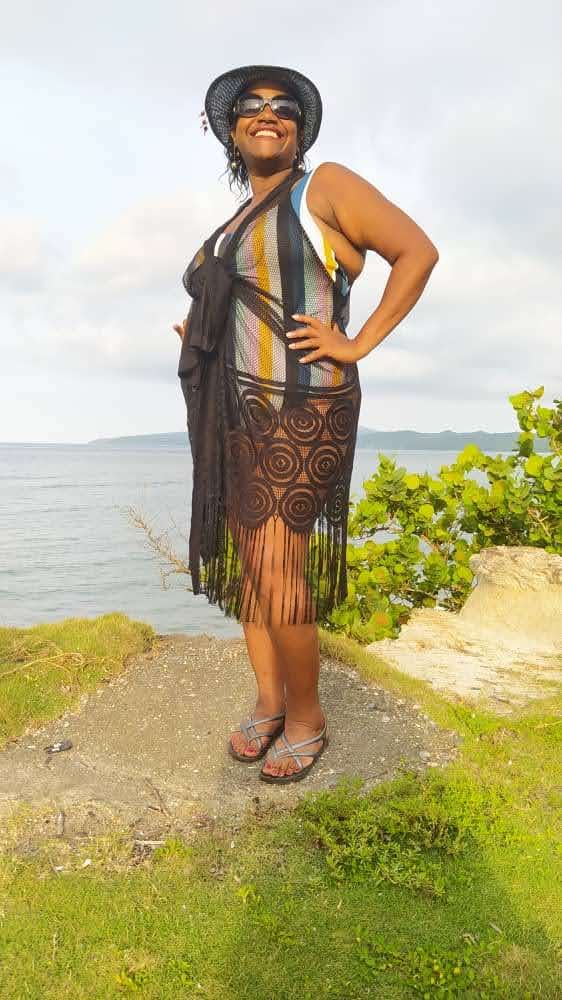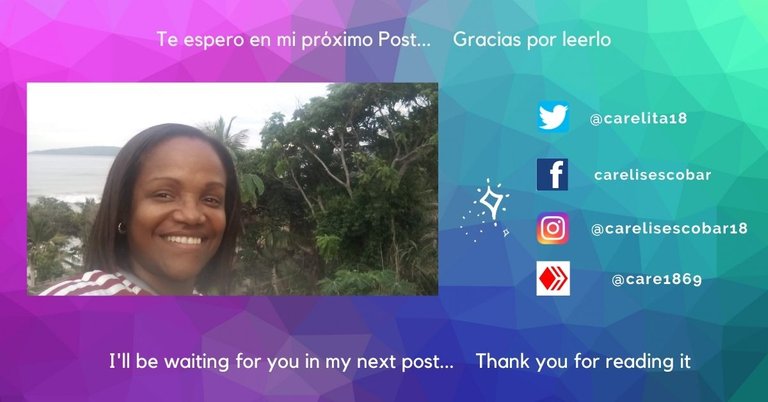 Las fotos son mías editadas en Canva
Los separadores los edité en Canva
Traductor Deepl (Versión Gratis)
The photos are my own edited in Canva.
The separators were edited in Canva
Deepl Translator (Free Version)
---
---